Financial literacy is a set of knowledge, skills, and attitudes in the field of human financial behavior, leading to improved well-being and a better quality of life.
At a higher level, it also includes interaction with banks and credit organizations, the use of effective monetary instruments, a sober assessment of the economic situation of one's region and the whole country.
Mastering the basics of financial literacy allows you to set realistic goals and confidently go towards their achievement. To simply keep what you earn, you need to constantly update your knowledge in the field of money management. To increase wealth, it is necessary to constantly introduce new tools for generating income.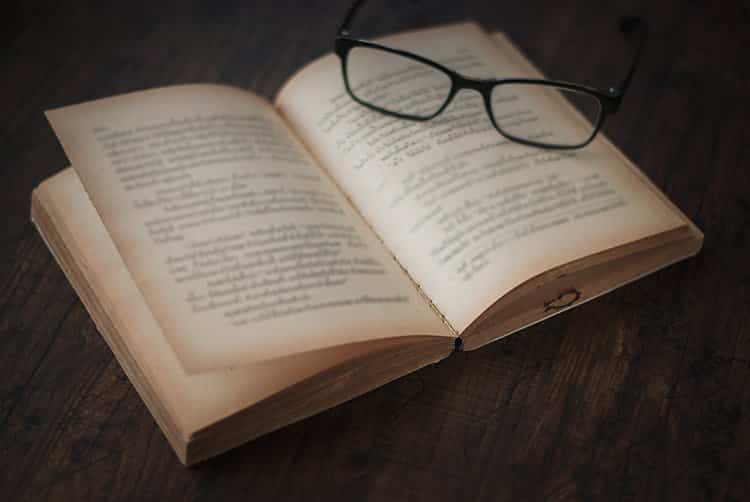 Lack of financial literacy can lead to making unwise financial decisions that can have an adverse impact on a person's financial condition and even drive them into debt.
Numerous studies show that financially literate people are more successful in life, regardless of what positions and in what area they work. It can be secure to say that knowledge of the basics of financial literacy can make better the quality of life and has a positive affect on the well-being of those who are moving towards their financial goals.
In this article, we will discuss the favorite books of outstanding entrepreneurs and genius leaders such as Bill Gates, Warren Buffett, Steve Jobs, Elon Musk, Larry Page, Jeff Bezos, Margaret Whitman, and others.
A number of valuable publications on management, time management, networking, and many other books on business topics come to mind.
To become a brilliant leader, not good or successful, you need to read a lot of business literature. Only knowledge of the established canons of business will allow you to create something new and definitely ingenious.
What everyone forgets, however, is a simple fact: all the famous CEOs weren't born in a big leather chair at the head of a conference table. These people grew up and their personal development was influenced by fiction, and only then the business of the book influenced the formed personality. So, in the end, brilliant leaders have formed the way the world knows them.
That is why we have gathered different people with the most diverse genres and topics of their favorite books.
Well, now the most awaited. Here are the genius leaders and their favorite books that shaped their strong personalities and outstanding leaders.
Jeff Bezos is the founder and CEO of Amazon.com, and also owns the aerospace company Blue Origin (launching private spacecraft). In 2013, he acquired the publishing house The Washington Post. Below is one of his favorite books.
"Built to Last: Successful Habits of Visionary Companies" by Jim Collins, Jerry I. Porras. Available here.
"This book is not about charismatic visionary leaders. It's not about visionary product concepts, visionary products, or visionary market vision. And not only about the corporate vision. This is a book about something much more important, enduring, and essential. This is a book about visionary companies." So write Jim Collins and Jerry Porras in this groundbreaking book that busts myths, provides new insights, and provides practical guidance for those who would like to build outstanding companies that stand the test of time.
Drawing on a six-year research project at the Stanford University Graduate School of Business, Collins and Porras selected eighteen truly outstanding and enduring companies—their average age is almost a hundred years, and they have outperformed the general stock market by a factor of fifteen since 1926—and studied each company live. compared to one of its main competitors. They have researched companies from the very beginning to the present day – as start-ups, mid-sized companies, and large corporations. Everywhere, writers have asked the question, "What separates truly great companies from other companies?"
What sets General Electric, 3M, Merck, Wal-Mart, Hewlett-Packard, Walt Disney, and Philip Morris apart from their competitors? How, for example, Procter & Gamble, which began life much later than competitor Colgate, eventually become the leading organization in its industry? How was Motorola able to move from a humble battery repair business to integrated circuits and cellular while Zenith never dominated anything but televisions? How Boeing supplanted McDonnell Douglas as the world's best commercial aircraft company – what did Boeing have that McDonnell Douglas lacked?
In answering questions like these, Collins and Porras look beyond the ceaseless barrage of managerial buzzwords and trendy fads of the day to discover the timeless qualities that always distinguish great companies. They also inspire all executives and entrepreneurs by shattering the false but widely held idea that only charismatic visionary leaders can create visionary companies.
Filled with hundreds of case studies and organized into a coherent framework of practical concepts that can be applied by managers and entrepreneurs at all levels, Built to Last provides a basic blueprint for building organizations that will thrive in the twenty-first century and beyond.
Steve Jobs – in our time, this person needs no introduction, but still – one of the founders and CEO of Apple and the Pixar film studio. And here is Steve Job's favorite book.
"The Innovator's Dilemma: When New Technologies Cause Great Firms to Fail (Management of Innovation and Change)" by Clayton Christensen. See it here.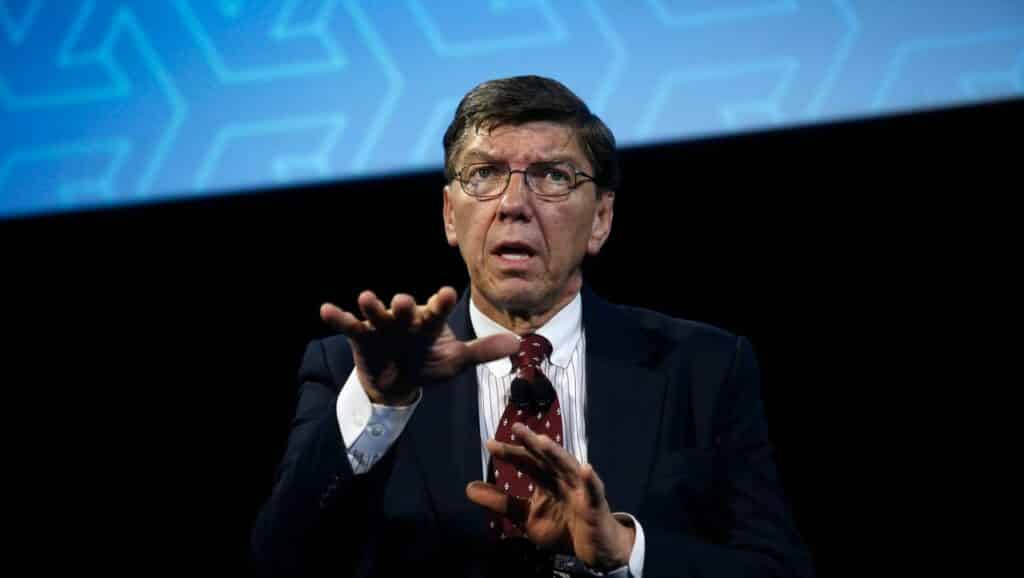 Wall Street Journal and Businessweek bestseller. Named one of the most influential leadership books in the Leadership Hall of Fame by Fast Company. A classic of innovation. The work of Clay Christensen, from Steve Jobs to Jeff Bezos, continues to support today's most innovative leaders and organizations.
A classic bestseller about breakthrough innovation by acclaimed author Clayton M. Christensen.
His works are quoted by the world's most famous thought leaders, from Steve Jobs to Malcolm Gladwell. In this classic bestseller—one of the most influential business books of all time—innovation expert Clayton Christensen shows how even the best companies can do the right thing and still lose market leadership.
Christensen explains why most companies are missing out on new waves of innovation. Regardless of the industry, he says, a successful company with a proven product will be marginalized if managers don't know how and when to abandon traditional business practices.
Offering both the successes and failures of leading companies as a guide, The Innovator's Dilemma gives you a set of rules for capitalizing on the phenomenon of disruptive innovation.
Poignant, compelling, and provocative—and consistently cited as one of the most valuable business ideas of all time—The Innovator's Dilemma is a book no manager, leader, or entrepreneur can do without.
Tim Cook – the CEO of Apple who succeeded Steve Jobs. Mr. Cook has this book in his bookshelf.
"Competing Against Time" by George Stalk, Jr., Thomas M. Hout. See it here on Amazon.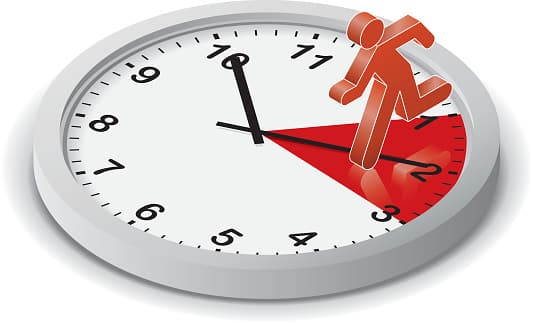 Today time is the cutting edge. In fact, as a strategic weapon, argue George Stalk Jr. and Thomas M. Hout, time is the equivalent of money, productivity, quality, and even innovation. In this groundbreaking book, based on decades of research, the authors argue that the ways leading companies manage time—in manufacturing, product development, sales, and distribution—represent powerful new sources of competitive advantage.
In many detailed examples of companies that have implemented time strategies, such as Federal Express, Ford, Milliken, Honda, Deere, Toyota, Sun Microsystems, Wal-Mart, Citicorp, Harley-Davidson, and Mitsubishi, the authors describe in the same way the reduction in time spent can have critical to success and failure. Give customers what they want, when they want it, otherwise, the competition will.
Time-driven companies offer a wider range of products and services at a lower cost and with shorter delivery times than their more prosaic competitors. Moreover, the authors show that by refocusing their organizations on responsiveness, companies are discovering that long-held assumptions about cost and customer behavior are not true: Costs do not increase when lead times are shortened; they refuse.
Costs do not increase with large investments in quality; they decrease. Costs do not rise when the product range increases and response times decrease; they go down. And contrary to popular belief that consumer demand will only marginally improve through increased product selection and better response, the authors show that the actual results have been an explosion in demand for a competitor's time-sensitive product or service, in most cases catapulting it into the most profitable segments of its markets.
With compelling evidence, Stalk and Hout confirm that time, like costs, is quantifiable and therefore manageable. Today's new generation companies recognize time as the fourth dimension of competitiveness and, as a result, use flexible production systems and rapid response systems, and also pay special attention to research, development, and innovation.
Factories are close to the customers they serve. Organizations are structured to be responsive, not low cost and control. Companies are focusing on reducing, if not eliminating, delays and leveraging their responsiveness advantage to attract the most profitable customers.
Stalk and Hout came to the conclusion that all businesses online can use time as a competitive key point. Industry by industry, they illustrate the processes involved in becoming a time-based competitor and the ways in which managers can discover and maintain a significant advantage over competitors.
Pained by financial indecision? Want to invest with Adam?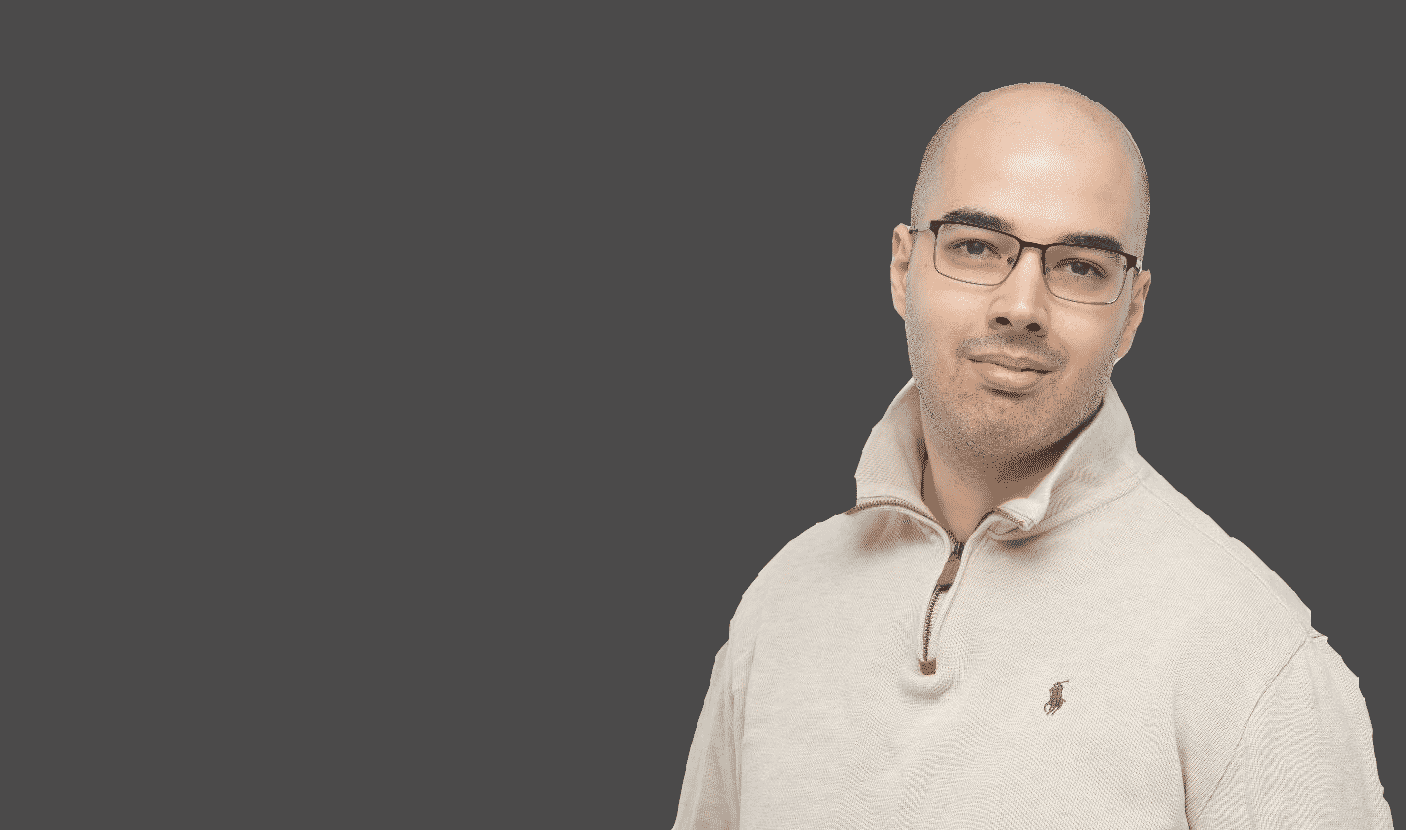 Adam is an internationally recognised author on financial matters, with over 357.8 million answers views on Quora.com and a widely sold book on Amazon