Relocating From Canada To Dubai
If you have any questions or want to invest as an expat or high-net-worth individual, you can email me (advice@adamfayed.com) or use these contact options.
The best time to consider your finances is often when you are moving.
Introduction
It would surprise expats to hear that relocating from Canada to Dubai is a reasonably simple process.
The UAE makes moving to their country simple and uncomplicated, with an expat community that is about five times greater than the population of Emirati citizens.
When migrating to the UAE, expats should be aware that there are seven distinct emirate states that make up the nation: Dubai, Abu Dhabi, Ajman, Fujairah, Sharjah, Ras Al Khaimah, and Umm Al Quwain.
These states each have their own local government in addition to being administered by a single federal entity.
Expats should research the regulations applicable to their particular emirate for certain specific relocation requirements like as health insurance, school search, and housing requirements.
Relocating From Canada To Dubai
Canadians are now granted visas upon arrival rather than needing to apply for a visa in advance.
Canadians with entry visas are permitted a 30- to 90-day stay in the UAE. Even if you just spend a short time in the next nation, stays may simply be prolonged by crossing borders.
People who want to work in the UAE must have both a resident visa and a labor card. You must first go through a medical checkup in order to acquire them.
Your sponsor or employer will often make the necessary arrangements for the required visas and permissions if you have accepted a job offer to work in the UAE. A labour card is an identity card that must be kept on you at all times since labour authorities may stop you.
Relocating from Canada to Dubai has numerous advantages, but one of the biggest is that UAE businesses frequently manage all legal parts of the expat relocation process.
Companies in the UAE will not only handle all of the necessary paperwork but also sponsor a worker's residency visa. Employers must legally offer healthcare for foreign workers and their dependents in various emirate states.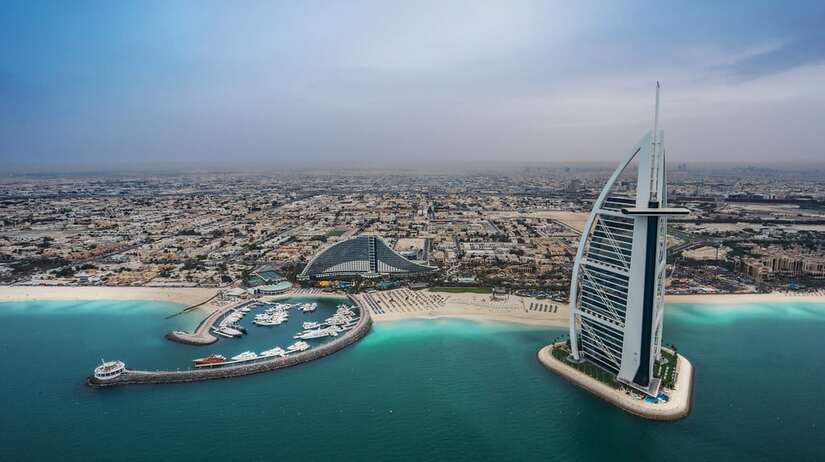 How To Apply For UAE Residency As A Canadian
People who want to relocate to the UAE from Canada in order to receive residence permits should be aware that they are issued in conjunction with the categories of visa that the applicant requested for.
For instance, a Canadian citizen who works in Dubai will simultaneously receive a work visa and a residency permit. In recent years, the process for issuing them has seen tremendous improvement, and they are now issued much more quickly than in the past.
Every emirate has its own laws in addition to the national ones, which is an important factor to take into account.
The following papers must be provided for Canadian immigration to the UAE:
A valid passport
Passport-size photos
In the case of staff members of UAE enterprises: documentation of job history and educational background
the marriage certificate (if the couple is a citizen or resident of the UAE)
an admission letter from the educational institution headquartered in the UAE (in the case of students)
bank records demonstrating the cash to invest (in the case of Canadian investors)
A health certificate
Relocating From Canada To Dubai For Work
One of the major ways a Canadian person might move to Dubai is through finding work and obtaining a contract.
The Emirate has a large number of open positions, and the majority of its workforce consists of foreigners.
A Canadian citizen must receive the offer, accept it, and sign an employment contract before beginning the employer-initiated immigration process.
Canadian citizens relocating from Canada to Dubai must also complete specific procedures with the UAE embassy or consular office before they may enter the Emirate and begin living and working there.
Relocating From Canada To Dubai With Your Family
Canadian citizens relocating from Canada to Dubai may do so with their families, or after settling down, they may decide to bring them with them.
No matter what choice a person selects, the dependent visa is the primary document that members of their immediate family must get.
The sponsorship requirement is in effect in the UAE, as it is in other Middle Eastern nations and certain Western governments. This implies that Canadian citizens must attest to the legitimacy of the relatives they bring with them.
If the foreign national entered the country under the terms of a work contract, the employer might also serve as the sponsor.
In any case, there are particular income requirements that must be satisfied, one of which being having enough money to sustain the applicant and any additional family members. The following income requirements are applicable:
4,000 AED: the wife, children, parents, or parents-in‑law;
5,500 AED: siblings or other family members;
7,000 AED: brother and/or sisters-in-laws relocating to Dubai;
10,000 AED: persons who want to enter Dubai based on sponsorship.
It is important to note that, in accordance with existing regulations, foreign nationals may also financially assist unrelated individuals—such as friends—who wish to visit Dubai, providing they earn at least 10,000 AED per month and have a place to reside.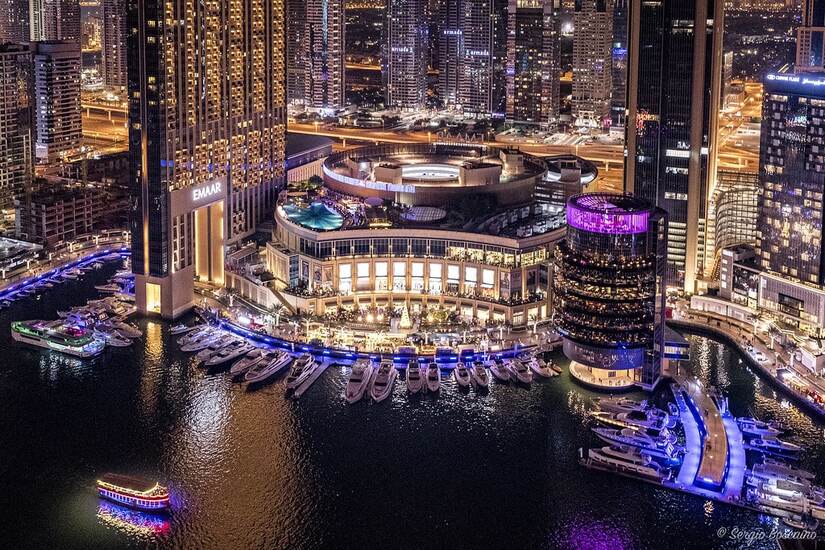 Why Relocate From Canada To Dubai
Dubai is a perfect country for expats since it provides several advantages to foreigners. The country is the perfect location for both professionals and business owners because of its thriving economy and first-rate infrastructure.
Relocating from Canada to Dubai has been a top option for Canadians for the following reasons:
Pro-Business Environment In Dubai
Dubai is a great place for business owners and entrepreneurs. The city has established a business-friendly atmosphere that makes it simple for international investors to establish their own businesses without hassle or lengthy bureaucratic procedures.
Additionally, to encourage company expansion in the area, the local government offers advantages including free trade zones, reduced import taxes, tax exemptions, and more. Global markets are accessible from anywhere in the emirate thanks to Dubai's first-rate infrastructure.
Free Zones In Dubai
The city's free zones present a fantastic opportunity for Canadians wishing to launch enterprises in Dubai. Free zones are unique economic zones intended to draw in international capital and companies.
Over 40 free zones exist in the United Arab Emirates, with Dubai having the most. For company owners, these free zones provide a number of advantages, including 100% ownership and earnings repatriation.
Additionally, they offer cost-effective access to resources like office furniture or warehouse space.
Networking Opportunities In Dubai
Dubai is the home to one of the biggest and most diversified business communities on earth.
As a result of its international appeal, the emirate is a fantastic location for meeting new friends and cultivating business partnerships and clientele.
All year long, Dubai hosts conferences, seminars, and networking events, giving expats many opportunities to grow their professional networks.
For Canadians searching for employment possibilities or clients for their enterprises, this can be extremely useful.
Dubai Does Not Impose Income Tax
The city's free zones present a fantastic opportunity for Canadians wishing to launch enterprises in Dubai. Free zones are unique economic zones intended to draw in international capital and companies.
Over 40 free zones exist in the United Arab Emirates, with Dubai having the most. For company owners, these free zones provide a number of advantages, including 100% ownership and earnings repatriation.
Additionally, they offer cost-effective access to resources like office furniture or warehouse space.
Luxury Lifestyle In Dubai
Dubai is well-known for its opulent way of life and provides a variety of services and activities that make it a desirable location to live.
Dubai features several world-class monuments, ranging from the Burj Khalifa tower, which is well-known worldwide, to futuristic water parks.
Additionally, the city is home to some of the top dining establishments, retail centers, and entertainment centers in the area.
Dubai Is A Very Safe Country
Abu Dhabi, Dubai, and Sharjah were all ranked among the top ten safest cities in the world in 2020, making the UAE the only nation in the world to have three of these cities.
Dubai's image as one of the safest cities to live in is a result of its severe penalties, lengthy jail terms, well-publicized convictions, and employment of undercover police.
It's not unusual to see a laptop left unattended for at least 30 minutes or an expensive automobile left outside a store with the keys in the ignition.
Quality Life In Dubai
Your standard of living will undoubtedly increase after you go from Canada to Dubai. The emirate has some of the greatest beaches and upscale shopping centers in the world, making it a great place to visit if you want to explore and have fun in your leisure time.
A top-notch healthcare system is also offered by the city, ensuring that its residents can afford high-quality medical treatment.
Additionally, if you opt to relocate with your family, you can anticipate top-notch educational facilities because the UAE government has made significant investments in education over the past several years.
You won't notice any significant differences in your spending because Dubai's cost of living is equal to Canada's.
English Is Widely Spoken In Dubai
You're in luck if you don't think much of your linguistic abilities. You won't need to learn Arabic to the point of fluency to go about Dubai because English is commonly spoken there.
Nevertheless, the majority of residents in Dubai eventually learn at least a little Arabic. For instance, if an unfamiliar voice begins chanting "yalla, yalla, yalla! You'll quickly understand that it means "hurry up! " if someone says "behind you in the street. ".
Rich Cultural Diversity In Dubai
People from all over the world live and work together in harmony in Dubai, a city that is a melting pot of cultures.
Living in Dubai is the best option since you may explore a variety of cultures and customs while also meeting new people and forming new relationships.
Along with interesting annual events for individuals of various backgrounds, the city annually offers a number of cuisine festivals, music performances, art exhibits, and other activities.
Dubai has plenty to offer everyone, whether you're seeking cultural experiences or simply want to have fun!
Dubai Has Sunny Weather
You are likely already familiar with the chilly climate that comes with being a Canadian citizen.
However, Dubai is the ideal location if you're seeking warmth and sunlight! Due to its mild winters and average yearly temperature of 29°C (84°F), Dubai is a great choice for Canadians seeking to escape the snow.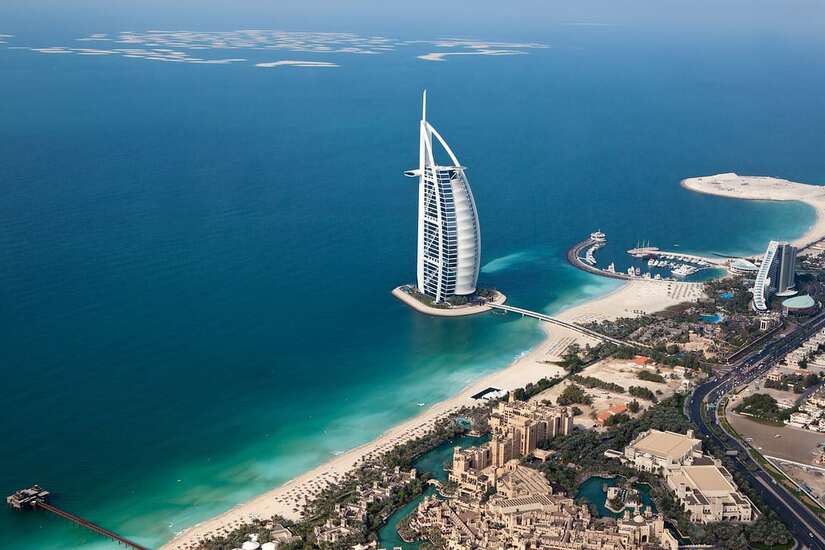 Relocating From Canada To Dubai: Finding A New Home
The largest cost that expats will encounter in the UAE is housing. Although there are many different kinds of homes to select from and property is widely available in both Abu Dhabi and Dubai, expatriates should plan to spend at least half of their income on rent.
Although rental costs have decreased recently, the typical annual rent in Dubai can still range from 30,000 to 100,000 AED (8,100 to 27,220 USD). Due to the year-round demand for air cooling, utilities in the UAE are also expensive.
To rent a home in the UAE, not much is required. Residents of Dubai and Abu Dhabi must have their rental agreements approved by the regional authority. The deposit sum and early termination fees will both be specified in this contract.
Although there used to be tense feelings between renters and landlords in the UAE, breaking a contract early now carries serious penalties. Additionally, in certain locations, landlords are not allowed to increase rent rates by more than a specific amount each year.
It's simple for foreigners to own a home. Some foreign nationals may even be granted a visa just for owning real estate in the UAE.
However, purchasing a home in the UAE is not inexpensive, much like renting. Average home costs begin about 500,000 AED (136,100 USD) at the bottom end.
Tips For Canadian Expats In Dubai
It goes without saying that working in Dubai entitles you to tax exemptions. If you have tax-free income, you can keep your whole wage for personal use.
Expats should be aware that if they leave the nation before a full year has passed, they will be taxed. Unfortunately, high wages in the UAE come with high prices because housing, purchasing, and other costs are high in places like Dubai and Abu Dhabi.
Canadian expats should be aware of the increased financial responsibilities brought on by moving to the UAE.
If you don't get the correct financial guidance, it might cost you when you need to have as much money as possible accessible, whether it's for income tax payments back in Canada or for savings and retirement plans.
Final Thoughts
You must now be aware of the process of relocating from Canada to Dubai. For professionals and businesspeople in particular, moving to Dubai from Canada may be an exciting and lucrative experience.
The UAE has even made it simple for foreigners to move there and reside by providing alluring incentives and chances. Simply submit a visa application and prepare the required business documentation.
After it is over, you may begin your new life in Dubai! Remember to research the city's rules, regulations, and processes, though, to make sure your relocation is a success.
Consult with a financial planner for professional advice about your investments before you start the process of relocating from Canada to Dubai.
Pained by financial indecision? Want to invest with Adam?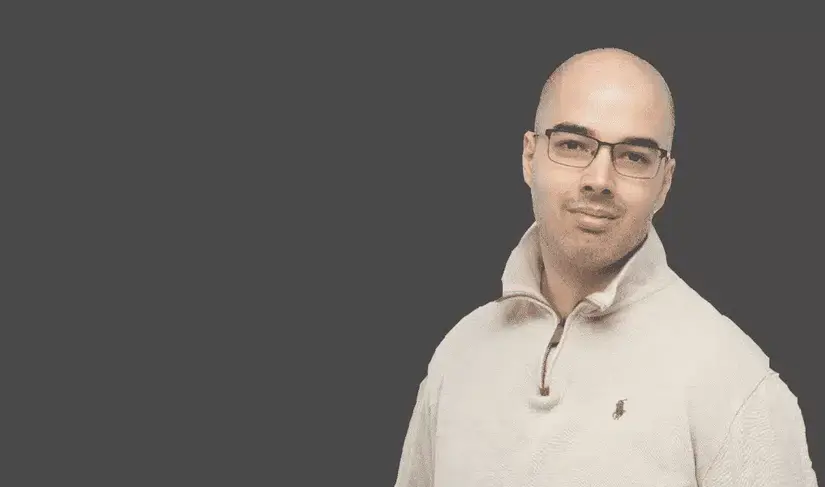 Adam is an internationally recognised author on financial matters, with over 694.5 million answer views on Quora.com, a widely sold book on Amazon, and a contributor on Forbes.