Thailand, renowned for its stunning beaches, rich culture, and affordable living, magnetizes retirees from all corners of the globe.
The retirement cost in Thailand often astonishes many, as it promises a luxurious lifestyle at a fraction of the price one would expect in Western countries.
In this guide, we'll meticulously dissect the retirement cost in Thailand, equipping you with insights to optimize your retirement plans.
If you want to invest as an expat or high-net-worth individual, you can email me (advice@adamfayed.com) or use these contact options.
Thailand As A Retirement Destination
Thailand's allure as a retirement haven isn't solely due to its affordability. While the retirement cost in Thailand remains a pivotal factor, other elements enhance its appeal:
Warm Climate
Thailand boasts a tropical climate, ensuring warm weather throughout the year. This consistent warmth is a stark contrast to the cold winters in many Western countries, making the retirement cost in Thailand seem even more appealing.
Friendly Locals
Thai people are known for their hospitality. The local communities often welcome retirees with open arms, making the transition smoother and the retirement cost in Thailand worth every penny.
Diverse Landscapes
From bustling cities to serene villages, from mountainous terrains to pristine beaches, Thailand offers a diverse range of locales. This variety ensures that the retirement cost in Thailand caters to a broad spectrum of preferences and budgets.
When you juxtapose the retirement cost in Thailand with the costs in other countries, the exceptional value for money becomes undeniably clear.
Cost of Living in Thailand
Grasping the nuances of the retirement cost in Thailand requires a deep dive into the nation's cost of living. Thailand's affordability is a major draw, but it's essential to note that prices can oscillate based on several factors:
Location
Metropolitan areas like Bangkok naturally have a higher cost of living compared to rural regions. Thus, the retirement cost in Thailand can vary significantly based on where you choose to reside.
Lifestyle Choices
The retirement cost in Thailand is also influenced by personal preferences.
For instance, if you have a penchant for international cuisines and prefer dining at upscale restaurants, your retirement cost in Thailand will be higher than someone who savors local dishes at street stalls.
Activities and Entertainment
Engaging in frequent recreational activities, tours, or even simple pastimes like watching movies in theaters can influence the retirement cost in Thailand.
Key Factors Influencing Retirement Cost in Thailand
Retirement planning requires a keen understanding of various factors, especially when considering a destination like Thailand.
The retirement cost in Thailand can be influenced by multiple elements, from currency exchange rates to the choice between urban and rural living.
Currency exchange rates and their impact
Currency plays a pivotal role in determining the retirement cost in Thailand. The Thai Baht (THB) has shown stability in the global market, but like all currencies, it experiences fluctuations.
As of September 2, 2023, the exchange rate stands at 1 USD = 35.1713 THB. Over the past year, the THB has seen a low of 32.6624 and a high of 38.3266 against the USD.
Why monitoring exchange rates matters
For retirees relying on pensions or savings in foreign currencies, even minor shifts in exchange rates can significantly affect their monthly budget.
A strong THB might mean fewer Bahts for your dollars, increasing the retirement cost in Thailand. Conversely, when the Baht weakens, your foreign income might stretch further, reducing the retirement cost in Thailand.
Hedging against currency risks
To mitigate the risks associated with currency fluctuations, retirees can consider financial instruments or strategies that offer some protection against adverse shifts. This proactive approach can help stabilize the retirement cost in Thailand.
Urban vs. rural living costs
Thailand offers a diverse range of living experiences, each with its own associated costs. Cities like Bangkok, Chiang Mai, and Phuket are bustling hubs of activity, offering a myriad of comforts and amenities.
From modern condos to international cuisines and vibrant nightlife, these cities cater to diverse tastes. However, such comforts come at a price, elevating the retirement cost in Thailand for urban dwellers.
For those seeking a quieter, more traditional Thai experience, rural areas present an attractive option. While you might forgo some urban amenities, the significantly lower living expenses can drastically reduce the retirement cost in Thailand.
Rural regions offer a chance to immerse oneself in authentic Thai culture, from local festivals to traditional markets, all while enjoying a more relaxed pace of life.
Breaking Down the Monthly Expenses
Understanding the retirement cost in Thailand requires a detailed look at monthly expenses. Let's delve into the primary categories that contribute to the overall cost.
Accommodation costs
Accommodation significantly influences the retirement cost in Thailand. Renting remains a popular choice among retirees, with options ranging from city condos to beachside homes.
City Living
In bustling areas like Bangkok's Sukhumvit, a one-bedroom condo can cost around $1800 per month. These condos often come with amenities like pools, gyms, and are close to shopping centers and nightlife.
Island Living
Dreaming of an island retirement? Condos within a mile of the beach start at $500 per month. For those seeking luxury, resort-style homes near the beach, such as in Koh Samui, can be rented for about $1200 per month, inclusive of amenities like a swimming pool and regular house cleaning.
Countryside Living
Chiang Mai, known for its affordability, offers studio condos starting at $300. For those wanting more space, three-bedroom townhouses near the old city range between $450 to $600.
Utility Costs
Utility bills, including electricity and water, add to the retirement cost in Thailand. For instance, a two-bedroom home's electricity might cost around $90, while the water bill averages at $6.
Food and dining expenses
The retirement cost in Thailand is favorably impacted by affordable and delicious food options. Thailand's street food is a gastronomic delight.
Dishes, often noodle-based or rice-based, cost around $3. Pairing it with a local beer brings the total to about $5. Southern Thailand offers dishes with Malay, Indian, and Chinese influences, while Northern Thailand presents a different blend of flavors.
For instance, a spicy papaya salad in the North costs about $1.70. For those craving Western dishes, options like pizzas, hamburgers, and lasagnas are available, ranging from $5.90 to $10.
Fine dining experiences, especially in top resorts and hotels, can range between $15 to $40, contributing to the retirement cost in Thailand.
Healthcare and medical expenses
Thailand's healthcare system is renowned globally, making the retirement cost in Thailand for medical care quite reasonable. Bangkok Hospital, with branches throughout Thailand, offers quality care.
An initial consultation with a specialist is priced at just $16. For more intensive care, a night in a Northern Thailand ICU might cost around $3000.
Dental care in Thailand is impressive, with fillings starting at $30 and root canal treatments under $200. Annual health check-ups in hospitals like Bangkok Hospital are also affordably priced.
Transportation costs
Efficient and affordable transportation in Thailand plays a role in managing the retirement cost in Thailand. Bangkok's train network is reliable, offering travel to places like Hua Hin and Chiang Mai.
Car rentals start at $20 a day, making road trips to places like Ayutthaya feasible. Local taxi rides are also affordable, with a 40-minute trip costing around $10.
For those seeking more freedom, purchasing a new Honda motor scooter might cost around $1600. However, owning a vehicle can add to the retirement cost in Thailand due to maintenance and fuel expenses.
Lifestyle Choices and Their Impact on Retirement Costs
Your lifestyle choices play a pivotal role in determining the retirement cost in Thailand. Every decision has a financial implication, from the activities you engage in to the places you visit and the communities you join.
Entertainment and Recreational Activities
Thailand, known for its vibrant culture and diverse recreational options, offers a plethora of activities that cater to various interests and budgets.
Golfing in Thailand
Thailand boasts some of Asia's best golf courses. While indulging in this sport can elevate the retirement cost in Thailand, the experience of playing in world-class courses amidst scenic landscapes is unparalleled.
According to recent data, a round of golf in a premium course can cost anywhere from 2,500 to 4,500 THB, depending on the location and exclusivity.
Diving Adventures
The crystal-clear waters of Thailand are a diver's paradise. Whether you're exploring the underwater world of the Andaman Sea or the Gulf of Thailand, diving adds to the retirement cost in Thailand.
A typical dive trip, including equipment rental, can range from 1,000 to 3,000 THB.
Cultural Events and Festivals
Thailand's rich cultural tapestry is evident in its numerous festivals and events. Participating in or attending these events can influence the retirement cost in Thailand.
For instance, joining the Songkran (Thai New Year) celebrations or the Loy Krathong festival offers enriching experiences, with costs varying based on activities chosen.
Traveling Within Thailand
Thailand's diverse landscapes, from bustling cities to serene islands, make it a traveler's dream. However, frequent travel can impact the retirement cost in Thailand.
Exploring Major Cities
Cities like Bangkok, Chiang Mai, and Pattaya offer unique experiences. While Bangkok presents a blend of modernity and tradition, Chiang Mai is known for its laid-back vibe and cultural richness.
Traveling between these cities using domestic flights or trains can add to the retirement cost in Thailand, with prices varying based on the mode of transport and distance.
Island Hopping
Thailand's islands, such as Phuket, Koh Samui, and Koh Phi Phi, are must-visits.
Ferries and speedboats are the primary means of transportation between islands, and their costs can influence the overall retirement cost in Thailand.
A ferry trip can range from 300 to 1,500 THB, depending on the distance and the island's popularity.
Joining Expat Communities and Clubs
Thailand's expat community is thriving, especially in areas popular among retirees like Chiang Mai and Phuket.
Being part of these communities offers a sense of belonging and a platform to share experiences.
Various expat clubs and associations operate in Thailand, catering to different nationalities and interests. While some are free to join, others might have membership fees, adding to the retirement cost in Thailand.
For instance, joining a club that organizes monthly meetups, events, or trips can have costs ranging from 500 to 2,000 THB per event.
Legal and Administrative Costs
Visa and residency requirements
Thailand offers a variety of retirement visas, each tailored to meet the diverse needs of retirees. These visas come with specific fees and requirements that can influence the retirement cost in Thailand.
Types of Retirement Visas:
Non-Immigrant O Visa: This visa is designed for foreigners over 50 years old who wish to stay in Thailand for a prolonged period. It requires the applicant to meet certain financial criteria, either through a monthly income or a combination of income and savings.
Thai Elite Visa: A premium visa option that offers longer stays and additional privileges. While it comes with a higher upfront cost, it provides convenience and extended benefits that might justify the investment for some retirees.
Visa Renewal and Reporting
Regular reporting to immigration authorities is mandatory for retirees. This process, while straightforward, might incur additional fees, especially if retirees opt for assistance from legal firms or visa agencies.
Taxes for retirees in Thailand
Income Tax:
Thailand employs a progressive income tax system. While most retirees might not have a regular income in Thailand, it's crucial to understand the implications if you decide to work or start a business.
Double Taxation Agreements:
Thailand has double taxation treaties with several countries. This means that retirees might not be taxed twice on the same income. It's advisable to consult with a tax professional to understand how these agreements might benefit you and reduce your overall retirement cost in Thailand.
Property Tax
If you decide to invest in property in Thailand, be aware of the annual property taxes. While these rates are relatively low, they can add to the retirement cost in Thailand, especially for luxury properties or prime locations.
Tips for Managing Your Retirement Budget in Thailand
Creating a realistic budget
A well-planned budget ensures you manage the retirement cost in Thailand effectively. When setting up a budget, consider the current cost of living in Bangkok.
For instance, a family of four's estimated monthly costs are 2,296.4$ (80,449.7฿) without rent. For a single person, the estimated monthly costs are 643.7$ (22,549.4฿) without rent.
Monitoring currency exchange rates
Keeping an eye on the Thai Baht helps in managing the retirement cost in Thailand, especially for those dependent on foreign pensions. Currency fluctuations can significantly impact your monthly budget.
For instance, if you're converting dollars or euros to Thai Baht, even a small change in the exchange rate can result in a noticeable difference in your monthly expenses.
Regularly checking exchange rates and converting money when rates are favorable can save you a significant amount over time.
Seeking local advice and staying updated
Locals and fellow retirees offer invaluable insights that can help manage the retirement cost in Thailand.
Engaging with local communities, joining expat groups, and participating in local events can provide you with firsthand information on the best deals, discounts, and cost-saving tips.
Moreover, staying updated with the latest cost of living data, such as the prices of essential goods and services in Bangkok, can help you adjust your budget accordingly.
For example, understanding the current prices for groceries, transportation, and utilities can guide your spending habits and ensure you remain within your budget.
Embracing local markets
One way to manage the retirement cost in Thailand is by embracing local markets.
Bangkok, for instance, offers a variety of local markets where you can purchase fresh produce, meats, and other essentials at a fraction of the cost compared to supermarkets.
By shopping locally, you not only save money but also immerse yourself in the Thai culture.
Utilizing public transportation
Bangkok and other major cities in Thailand offer efficient public transportation systems. By utilizing buses, BTS, and MRT, you can significantly reduce your transportation costs.
Moreover, these modes of transport provide an excellent opportunity to explore the city and its surroundings without breaking the bank.
Is Thailand Right for Your Retirement?
Thailand, often dubbed the "Land of Smiles," offers retirees a unique blend of culture, comfort, and affordability.
The retirement cost in Thailand is a significant factor to consider, but it's essential to look beyond just the financial aspect.
When evaluating the retirement cost in Thailand, it's crucial to consider the overall quality of life the country offers. While financial aspects are vital, the experiences, memories, and connections you'll make in Thailand are invaluable.
As you ponder your retirement, remember that Thailand offers a unique blend of modern comforts and rich traditions, making it a top choice for many retirees worldwide.
Pained by financial indecision? Want to invest with Adam?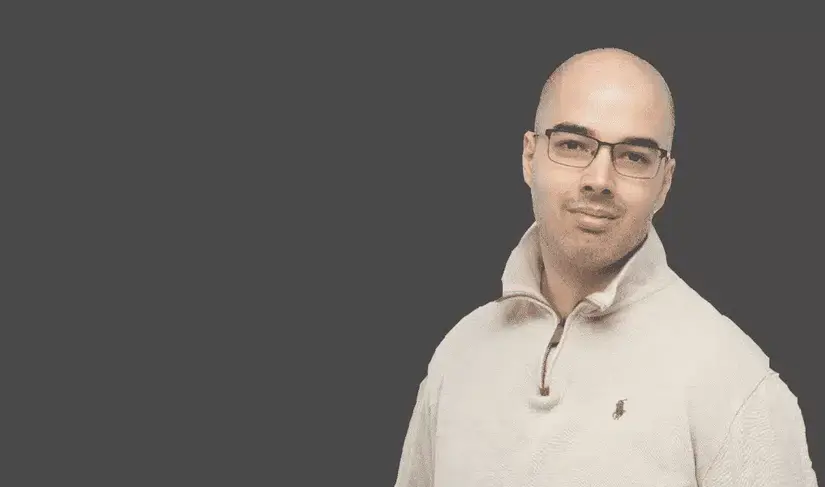 Adam is an internationally recognised author on financial matters, with over 668.8 million answer views on Quora.com, a widely sold book on Amazon, and a contributor on Forbes.