In the world of investments, there are countless options to choose from. But some are more enticing than others, and whisky has certainly garnered attention as a rewarding investment opportunity.
Scotch whisky is the product of one of the world's most innovative industries. It is possible to pay a hefty sum for a whisky cask from one of Scotland's oldest distilleries.
A growing number of wealthy individuals are opting to invest in whisky casks.
This is due to more than their visual appeal, though that is undeniable. There has never been a better time to invest in single malt whiskey casks, as many experts and connoisseurs predict that demand for the spirit will continue to rise for the foreseeable future.
With its rich history and increasing demand, whisky has proven to be a lucrative addition to any portfolio. But what exactly makes whisky investments so attractive?
In this article, we will attempt to answer this question and take a look at Riverside Whisky Partners, an investment firm specializing in whisky investments.
As a disclaimer, this article is meant to be informative content for those who are willing to invest the time and effort to learn the ropes of alternative investments like whisky. It is not meant as a professional recommendation.
Generally speaking, we can present more lucrative alternative assets to investors than whisky.
If you want to invest as an expat or high-net-worth individual, you can email me (advice@adamfayed.com) or use these contact options.
This includes if you are looking for options that have a better risk-adjusted return.
What is Riverside Whisky Partners?
Riverside Whisky Partners is a wholly owned subsidiary of Riverside Wealth Corp and part of the Riverside Group of Companies.
Riverside Wealth was founded in 2015 and is a reputable partner and affiliate to some of the most successful alternative fixed income and private equity issuers in the United Kingdom. Its issuers have either won major awards in their field or have solid reputations and ties to the UK.
Riverside's investor portfolios are diversified on multiple levels thanks to its selection of bond, ISA, and private equity issuers from a wide range of industries.
As a direct introducer, intermediary, or service provider, the company offers solutions to investors and partners of all sizes utilizing its expertise and the quality and diversity of its issuer relationships.
To expose and share the potential profits from cask whiskey investment with individuals and corporations from around the world is the stated basis for Riverside Whisky Partners' client partner-relations.
Building a company's reputation in its field, like making a quality malt, requires expertise, time, effort, and commitment, according to the corporation.
The business models and strategy of Riverside Whisky Partners, which include tax compliance, insurance, and secure storage, are strengthened by the firm's established and maintained ties to outstanding distilleries.
Cask whisky aficionados and experts alike can benefit from the company's well-packaged acquisition and ownership solutions. Branded stock cask whisky from Scotland's plethora of independent producers is available at exchange pricing through Riverside.
The firm provides clients with an in-depth analysis of demand and supply by studying a wide range of variables, including brands, consumption, production levels, and availability.
All-risk insurance and the administration of government-mandated bonded storage facilities are also taken care of by Riverside Whiskey Partners.
Their pre-assembled solutions comply with all applicable taxes in all major countries, including the United Kingdom and Ireland.
With the help of the company's client partner-relations and the complete ownership solution package they provide, customers gain entry to the prestigious cask whisky market.
The alternatives and tactics provided by Riverside Whisky Partners can be modified to meet the needs of clients with varying degrees of financial resources and amounts of time available. This includes figuring out which brands are best to purchase in order to achieve your goals.
Private bottling and labeling, as well as other exit strategies, are taken care of by the corporation. Our customers are always in the know about market activity, product launches, and other breaking news.
Whisky production requires patience, as it must age in a cask for at least three years before it can be labeled as such.
Even when made by a famous distillery, it usually sits in barrels for five years or more to improve flavor.
Due to the resource-intensive nature of aging, many distilleries use cask selling as a kind of leverage, which is good news for customers.
The advisors at Riverside Whisky Partners are standing by to help customers in accordance with their specific requirements.
First and foremost, they consider the client's unique situation and needs before making any recommendations or implementing any tactics. Clients gain confidence, inspiration, and a need for knowledge as a result of their increased intuition and ownership of the decision-making process.
The core of Riverside Whisky Partners is its team of skilled consultants and founders. They actively seek for and recruit top-tier experts, who they then motivate to deliver superior service and innovative approaches.
In order to keep up with market and product developments, they arrange regular meetings to share information. The company's administrative and artistic staff are also engaged in this practice, since they contribute to elevating the company's culture, expertise, and productivity.
What do they offer?
When working with Riverside, they claim that you can rest assured that you will receive professional and individualized care.
The company's major goal is to educate customers about the cask whisky industry, facilitate the exchange of information and experience among our customers, and enable them to make informed business decisions based on our aggregated data and expertise.
The foundation of Riverside Whisky Partners' business strategy is a commitment to maintaining long-term relationships with their clientele. The company's mission is to help clients select and acquire cask whisky that will result in broad, well-balanced portfolios that are not only desired but also profitable.
To ensure the safety and security of each client during the purchase of cask whisky, Riverside Whisky Partners uses a third-party escrow service that is registered with the Financial Conduct Authority (FCA).
Until Riverside Whisky Partners verifies the cask whisky stock ordered by the client is available from a recognized trade supplier and the transfer of beneficial ownership can be effected, all client money are stored safely in a separate escrow client account.
After receiving a signed Proforma Invoice from a client elaborating on the cask whisky stock to be purchased, Riverside Whisky Partners will conduct the necessary (KYC) Know Your Client and (AML) Anti-Money Laundering checks in accordance with the escrow provider's and any applicable legislative compliance directives.
The origin of the funds used to make the purchase can be verified through these checks, which authenticate the buyer's identity, address, and bank account information.
Riverside Whisky Partners will place an irrevocable Purchase Order with a trade supplier for the cask whisky stock on behalf of the client and instruct the supplier to arrange for transfer of the cask whisky to the client once cleared monies have been received in the client escrow account.
Once Riverside Whisky Partners' trade supplier or bonded storage provider receives this Purchase Order, they will issue a Certificate of Beneficial Ownership in the client's name and send it to the escrow service, who will then release the client's funds to Riverside Whisky Partners.
This method guarantees a fair and honest transaction every time, giving customers faith in their cask whisky purchases.
What makes whisky investments attractive?
If you want to make money off of an opportunity, you should know the ins and outs of that opportunity, what drives it, and how the market works, before you jump in.
It is important for investors to first grasp the opportunity and the factors that make it possible to profit. As potential investors, it is on you to educate yourself on the benefits of the cask whisky market and how they may benefit from the value increase that cask whisky experiences as it ages before being bottled and sold to the general public.
The smart money in today's investment world recognizes the value of buying into a company that has already established a market or a niche within a market, rather than starting from scratch with a new idea, product, or infrastructure.
Since much of the effort and principle capital has already been committed, this technique reduces timelines and financial exposure needed to gain profits.
The ownership of cask whisky is an example of a notion or product that exists and is being produced. Private cask whisky ownership makes sense if you consider how long it takes whisky to achieve drinking maturity and how much it costs distilleries to store large amounts of whisky as it ages.
There are currently 134 active Scotch Whisky distilleries in Scotland, and an estimated 22 million casks of Scotch Whisky are aging in Scottish warehouses or distilleries. From a cashflow perspective, it is easy to understand how much money would be needed if distilleries had to cover the costs of all their casks until the end-product is ready for sale.
Those who select cask ownership gain from the rising value of the whisky stock as it ages and from the reputation of the distillery without having to put in the time, effort, or money required to produce the stock themselves or to build the brand's reputation in the marketplace.
Cask ownership has been increasingly popular because it can be done from afar, requires nothing in the way of upkeep, and capitalizes on an already well-established brand and market.
One solution that many French vineyards have found to this issue is to release a percentage of each year's produce while it is still immature. This helps to pay the operational cost of current and future years' production and frees up capital that would otherwise be locked up in future stock.
Because of this, many smaller distilleries have begun selling their younger cask stock to larger distilleries, family investment houses, or private Scottish investors in order to bring much-needed revenue back into the system and reduce these expenses before bottling can begin.
After the economic downturns and overall instability preceding Brexit, a larger segment of the UK market has shown interest in this as high net worth individuals look for more stable conditions and predictable returns outside of the normal financial mainstream markets.
With the performance of traditional markets severely tainted by financial markets and political influence, the returns of tangible asset markets like cask whisky have featured far more frequently in the press and wealth reports, demonstrating the real potential of this lucrative marketplace, and this business model has gained momentum in the last couple of years.
These features already make this unique item desirable to own, but there are many more ways in which it can be put to good use that increase its desirability even further.
HMRC's tax treatment of cask whisky is an important point for people who have depleted current tax wrappers, as cask whisky is free from Capital Gains Tax because it is classified as a Wasting Asset by HM Customs and Excise.
The market's global appeal and independence from any one economy or marketplace are also huge selling points, but ultimately, it is the fact that it is resilient through uncertainty and produces above-average returns with little in the way of upkeep.
Is whisky a good investment?
Scotch whisky is a distinct variety of whisky that is aged for at least three years in oak casks in Scotland. Scotland is now aging over 22 million barrels. Scotch whisky, in contrast to whiskies from other countries, does not feature the letter 'e' in its name.
First and foremost, the whisky business is rather little and should not constitute more than a negligible portion of any portfolio.
Before putting money into whisky, it is a good idea to diversify your holdings with some cash, bonds, and stocks. It is also wiser to talk to a financial counselor who understands the risks and rewards of such investments.
Whisky casks, on the other hand, are a solid alternate investment choice for individuals entering the market. Scotch whisky has been made and drunk for millennia, and its production and marketing have always been ahead of the cultural curve.
The value of your investment is projected to climb as a growing number of consumers choose whisky that has been matured in oak barrels for its distinctive flavor.
Over the past decade, the whisky market has experienced remarkable growth. This can be attributed to a variety of factors, including the rising popularity of whisky as a drink, the emergence of new whisky-producing regions, and the increasing interest from collectors and investors.
Whisky has transcended its traditional image and has become a symbol of sophistication and status, attracting a wider audience and driving up demand.
One of the key drivers of this growth is the limited supply of certain whiskies. Many distilleries produce limited editions or special releases, often in small quantities, which creates a sense of exclusivity and rarity.
Collectors and investors are willing to pay a premium for these bottles, driving up their value over time. In recent years, rare bottles of whisky have fetched record-breaking prices at auctions, further fueling interest in whisky investments.
According to the Scotch Whisky Association (SWA), exports of Scotch Whisky to the rest of the globe reached a record high of over £6 billion in 2022.
The value of exports of Scotch whisky in 2022 reached a record £6.2bn, an increase of 37% from the previous year. At the same time, exports of 70-milliliter bottles increased by 21 percent, reaching 1.67 billion.
These bottles are not only delicious, but also rather precious, with some single malts fetching hundreds of thousands of dollars due to their age and rarity. Whisky barrels from the earliest distilleries in Scotland fetch the highest prices.
The highest price ever paid for a bottle of Glenfiddich at auction was £830,000, which was achieved in December 2018 at The Distillers One of One charity event for a four-decanter lot of Glenfiddich single malt from the 1950s.
An Asian collector recently paid £16 million for a "one of a kind" 1975 cask of Ardbeg single malt Scotch, setting a new auction record for whisky.
The quality of the whisky inside the cask is what determines its worth. Age and rarity add to a cask's value.
Smaller barrels are preferable than larger ones because they expose less surface area to light and evaporation.
Investors are fleeing to hard assets, like gold, since they believe these assets are less vulnerable to market volatility and other shocks in light of the current economic situation and the increasing inflation rates.
Gold has long been seen as a "safe haven" asset in times of economic uncertainty. Is it realistic to believe that alcohol can serve as a medium of exchange indefinitely? Is it possible to invest in whisky without worrying about losing your shirt?
Despite the persuasive nature of the numbers, they do not constitute a guarantee of investment success in any given industry.
Before investing assets to an unproven asset class, potential investors should go through the same processes they would for any new investment. These are some things that potential investors should consider:
Always remember your long-term financial goals.
Always keep in mind that the market can go down as well as up.
If you put money into whisky, how much could you expect to make?
How much money do you have available to put into unorthodox investment strategies?
Could you handle complete loss of your investment?
How secure are you if something happens to your money?
Whisky casks can be a successful investment for the savvy speculator, with big caveats.
The best investments in whisky barrels are made with careful consideration given to the type of cask purchased, the age and quality of the cask, the distillery from where the cask originated, and a long-term investment horizon.
For the regular investor, we recommend you stay away unless you are willing to put in the time to learn and manage the risks involved.
What are the pros and cons of investing in whisky?
Unlike some investment options that can be volatile and unpredictable, whisky has a reputation for holding its value and even appreciating over time.
This is partly due to the finite nature of whisky production. Once a bottle of whisky is consumed, it can never be reproduced exactly the same way again. As a result, older and rarer whiskies become increasingly scarce, driving up their value.
Furthermore, whisky is considered a tangible asset, which adds to its appeal as an investment. Unlike stocks or bonds that exist only as digital records, whisky is a physical product that can be enjoyed, displayed, or sold.
This provides investors with a sense of ownership and connection to their investment, making it a more fulfilling and personal experience.
Several factors can influence the value of a whisky investment. One of the most important factors is the age and rarity of the whisky.
Older whiskies, especially those from closed distilleries, are highly sought after by collectors and investors. Limited editions, single cask releases, and whiskies with unique characteristics also tend to command higher prices.
The reputation of the distillery and the brand also play a crucial role in determining the value of a whisky investment.
Established distilleries with a long history of producing exceptional whiskies often have a dedicated following, which can drive up demand and prices. Whiskies from distilleries that have received prestigious awards or critical acclaim are also highly sought after.
The condition and packaging of the whisky can also impact its value. Whiskies that are well-preserved, with intact labels and packaging, are generally considered more valuable than those that have been damaged or opened.
Collectors and investors often prefer bottles that are in pristine condition, as they are seen as more desirable and potentially more profitable in the long run.
But while whisky investments can potentially be highly rewarding, it's important to be aware of the potential risks and challenges associated with this asset class. Here are a few to consider:
Liquidity: Whisky is not as liquid as some other investment options. Selling bottles or casks of whisky can take time and may require finding the right buyer or utilizing auction platforms. Investors should be prepared for potential delays in converting their investments into cash.
Market fluctuations: While whisky has generally shown a positive trend in terms of value appreciation, there is no guarantee that this will continue in the future. Like any investment, the value of whisky can fluctuate based on market conditions, changes in consumer preferences, and other factors.
Counterfeit whiskies: The market for counterfeit whiskies has grown in recent years, making it essential for investors to be vigilant and knowledgeable about authentication methods. Investing in trusted sources, reputable auction houses, and expert opinions can help mitigate the risk of purchasing counterfeit bottles.
Storage and insurance: Proper storage and insurance are crucial to protect the quality and value of whisky investments. Storage costs and insurance premiums can add up over time and should be factored into the overall investment strategy.
How do you start investing in whisky?
If you're considering whisky investments, it's important to approach it with a well-informed and thoughtful strategy. Here are some steps to help you get started:
Educate yourself
Learn about different types of whisky, distilleries, and the factors that affect their value. Familiarize yourself with the terminology used in the whisky industry, such as cask strength, single malt, and non-chill filtered.
Set a budget
Determine how much you're willing to invest in whisky and create a budget. Consider factors such as storage costs, insurance, and potential brokerage fees if you plan to buy and sell through an auction or a whisky investment platform.
Do your research
Research different distilleries, brands, and bottles to identify potential investment opportunities. Look for limited editions, rare releases, or whiskies from closed distilleries that have a good track record of increasing in value.
Consider storage options
Whisky should be stored in a cool, dark place to preserve its quality and value. If you're planning to build a collection, you may need to invest in a whisky cabinet, cellar, or a professional storage facility.
Join whisky investment communities
Connect with other whisky enthusiasts, collectors, and investors through online forums, social media groups, and whisky tasting events. Engaging with like-minded individuals can provide valuable insights and opportunities.
Diversify your portfolio
Just like any investment, it's important to diversify your whisky portfolio. Don't put all your eggs in one basket – spread your investments across different distilleries, regions, and types of whisky to minimize risk and maximize potential returns.
What are some good whisky investment strategies?
There are several strategies that investors employ when it comes to whisky investments.
One strategy involves purchasing bottles of whisky with the intention of holding onto them for an extended period.
The goal is to benefit from the appreciation of the whisky's value over time. This strategy requires patience and a long-term perspective.
Looking for limited editions and releases could also be a viable strategy. Investing in limited editions and special releases can be worth a lot in the collectors' market.
These bottles often have a higher initial purchase price, but their value can increase significantly as they become rarer and more sought after.
Some investors meanwhile choose to invest in whisky casks instead of bottled whisky. By purchasing a cask, investors can benefit from the maturation process and potentially sell the cask to a distillery or bottler at a later stage.
For those who prefer a more hands-off approach, there are whisky funds and investment platforms that allow investors to pool their resources and invest in a portfolio of whiskies managed by professionals.
The whisky investment landscape is constantly evolving, and it's important to stay informed about the latest trends and developments as well.
While Scotch whisky has long been the dominant force in the whisky market, other regions such as Japan, the United States, and Taiwan have gained recognition for their exceptional whiskies. Investing in whiskies from these emerging regions can offer diversification and potential growth opportunities.
The rise of online platforms has made it easier for investors to buy and sell whiskies through auctions. These platforms provide access to a global market and allow investors to browse a wide range of bottles and casks from the comfort of their own homes.
Some companies have developed whisky investment indexes that track the performance of certain whiskies or whisky portfolios. These indexes provide investors with a benchmark to assess the performance of their investments and make informed decisions.
Whisky-themed experiences, such as distillery visits, whisky festivals, and tastings, have become increasingly popular.
These experiences not only offer enjoyment for whisky enthusiasts but also provide opportunities to network, learn, and discover potential investment opportunities.
What are some other considerations you should have when investing in whisky?
There are no assurances in investing, but maybe these factors can help.
Be mindful of the years spent aging your whisky.
Whisky collectors and dealers know that an older cask commands a greater price. However, investing in casks is not a short-term strategy.
The legal definition of Scotch whisky requires at least three years of aging in a cask. The market for freshly filled casks highlights the importance of extra age.
There is a shortage of barrels of a younger age, which contributes to the fact that they cannot command the premium prices that would be warranted by their scarcity.
In the meantime, purchasing older barrels might be just as problematic, as they require a great deal of effort and money to manage after the age of 20.
Eventually, additional whisky will evaporate into the air and be absorbed by the wood, leading to this effect. This is an issue in countries where whisky must contain 40% ABV or above to be officially labeled as Scotch whisky by the Scotch Whisky Association (SWA).
If you are buying a used cask or storing alcohol for an extended period of time, you should verify the ABV. If the alcohol content is 40% or more, the barrel will last much longer.
An ancient cask has some advantages, but by that point, you are just appealing to collectors or individuals who want to bottle it.
Think about the distillery from which you will be purchasing your barrel.
Next, think about the distillery that made the cask. It has been widely reported that millions of dollars' worth of barrels have been sold.
The quality of these barrels, however, is unparalleled; they are the Maseratis and Rolls Royces of the barrel industry.
Most investors lack the necessary resources and relationships to gain access to them.
The auction prices of bottles from many renowned distilleries remain high because of their rarity and quality.
Between new releases, distilleries often sell their casks on the secondary market to earn revenue.
Each distillery has its own history and methods, so even within categories like "peated" or "unpeated," "Highlands" or "Speyside," there is an unlimited amount of variations.
All of the record-breaking auctions have one thing in common: the barrels up for grabs have fascinating backstories.
Several mid-market distilleries are gaining recognition and honors, which increases the likelihood that they will be able to compete in the high-end market.
Investing in casks from renowned distilleries or rare bottles highly sought after by collectors might pay off handsomely. Although casks from boutique distilleries may appear to be a bargain, your investment will be at far more risk.
Do not forget about the barrels' quality.
The flavor of the scotch is greatly influenced by the barrel. Perhaps you have heard the term "ex-bourbon cask" or "ex-sherry cask," but you are not sure what they refer to.
Only used casks from the aging of other spirits can be used to mature Scotch. Since only fresh casks are permitted to be used in the aging process of bourbon, Scotch distilleries are happy to purchase these casks from the bourbon industry.
When scotch is introduced to a cask that previously held bourbon, some of the bourbon's qualities are transmitted to the whisky since the wood has maintained some of the flavor.
The most common option appears to be using previously used bourbon barrels because of the wide variety of flavors they impart.
As the second most frequent type of cask, ex-sherry barrels command a premium due to their rarity.
Recent years have seen an increase in the availability of unusually finished barrels, such as those formerly employed in the tequila and rum aging industries, on the secondary market.
However, current restrictions surrounding the sorts of casks that can be used in the finishing process would not have allowed the contents of these casks to be labeled as Scotch whisky.
The SWA loosened up the rules so that distilleries might expand, but the unexplored waters of this new region are scary for cask whiskey investors.
The majority of these casks hit the three-year mark last year, so we can watch them age to see if they are just a curious oddity or a good investment for whisky aficionados.
Should you invest with Riverside Whisky Partners?
Riverside Whisky Partners is a company that stands out in the whisky investment industry, as they offer extensive knowledge and connections to successfully guide investors in building a diverse portfolio of whisky assets.
Their commitment to transparency and professionalism has earned them a solid reputation among both novice and seasoned investors, proven by more than hundreds of positive reviews on review sites like Feefo and TrustPilot.
One of the key strengths of Riverside Whisky Partners is their expertise in the whisky market. They employ a team of whisky specialists who possess in-depth knowledge of the industry, including the production process, market trends, and the factors that contribute to the value of different whisky expressions.
This expertise allows them to identify promising investment opportunities and provide accurate advice to their clients.
Moreover, Riverside Whisky Partners has established strong relationships with leading distilleries and whisky collectors worldwide.
This enables them to source rare and limited-edition whiskies, making them available to their investors. By offering a wide range of investment options, they cater to the preferences and budgets of various investors, ensuring that everyone can participate in the whisky investment market.
However, while Riverside Whisky Partners has proven to be a reliable and trustworthy company, it is crucial for investors to remember that investing in the whisky market carries certain risks.
Whisky values can fluctuate due to various factors, including changes in consumer preferences, market trends, and economic conditions. Therefore, it is essential for investors to educate themselves thoroughly about the whisky market before making any investment decisions.
Investors should take the time to research the whisky industry, understand the factors that influence whisky values, and stay updated on market trends. It is also advisable to diversify their whisky investment portfolio to mitigate risks.
Spreading their investments across different whisky expressions, distilleries, and regions can reduce the potential impact of any individual whisky's performance on the overall portfolio.
Riverside Whisky Partners is a reputable company that has successfully guided numerous investors in the whisky market. Their expertise, transparency, and commitment to investor satisfaction make them a reliable choice for individuals looking to enter the whisky investment industry.
However, it is crucial for investors to educate themselves thoroughly about the whisky market, understand the associated risks, and make informed decisions. By doing so, they can maximize their chances of success in this exciting and potentially rewarding investment space.
Final thoughts
Whisky investments offer a unique and enticing opportunity for both whisky enthusiasts and investors looking to diversify their portfolios.
With its long-standing reputation for holding value, increasing demand, and potential for high returns, whisky has become an attractive asset class.
However, it's important to approach whisky investments with caution and thorough research.
Understanding the factors that affect whisky investment value, developing a well-informed strategy, and staying informed about the latest trends and developments in the market are key to navigating this exciting and potentially lucrative investment avenue.
Whether you choose to invest in limited editions, rare bottles, or whisky casks, whisky investments can provide a fulfilling and rewarding experience.
Pained by financial indecision? Want to invest with Adam?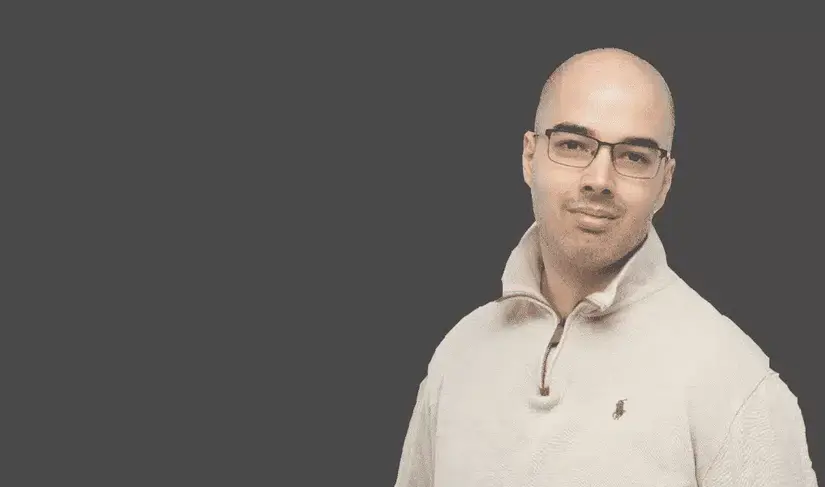 Adam is an internationally recognised author on financial matters, with over 669.2 million answer views on Quora.com, a widely sold book on Amazon, and a contributor on Forbes.