We will review the RL360 Regular Savings Plan in this article. Let's start by getting to know RL360, the company behind the offering.
If you want to invest as an expat or high-net-worth individual, which is what I specialize in, you can email me (advice@adamfayed.com) or use WhatsApp (+44-7393-450-837).
This includes if you have a policy and aren't happy.
Who is RL360?
Isle of Man-based RL360 is a firm that specializes in providing expats and local residents located in a variety of countries across the globe with offshore savings, protection, and investment solutions. The company has operations around the globe. This includes Asia, the Middle East and Africa, and the United Kingdom.
RL360 is pleased with its broad reach, as it provides services to 70,000 policyholders in 170 different countries. Since it severed ties with Royal London, a group based in the UK, several years ago, the company has experienced remarkable expansion.
RL360 is a subsidiary of International Financial Group (IFGL).
What to Know About the RL360 Regular Savings Plan
The RL360 Regular Savings Plan is for expats who want to save money over the long haul. Those who are aged 18 to 65 are eligible to set up an account in US dollars (USD), euros (EUR), British pounds (GBP), Australian dollars (AUD), Swiss franc (CHF), Hong Kong dollars (HKD), or Japanese yen (JPY).
The Plan is an international product that asks you to put aside money on a regular basis for a certain period of time. The scheme is adaptable and is meant to supplement existing corporate pensions for foreign employees, rather than to replace them. It's a great way to put away cash for larger needs in the road, like college tuition or retirement.
The policy also provides a payment holiday feature that allows for a break in savings. Savers have the option to temporarily stop contributing to the plan for a maximum of two years. Withdrawals can be made any time as well.
The RL360 Regular Savings Plan gives participants greater flexibility to access their funds after the setup period finishes and shorter durations than traditional domestic pensions. This could be a workable strategy for those who want to have a lot of leeway in how they invest and save their money.
By choosing the Plan, investors gain access to more than 350 high-quality money market funds and specialist equity funds managed by top investment managers. These funds are carefully selected for their performance potential and are not mirror funds, which means that they are real funds with their own unique holdings and investment strategies.
What are the contribution minimums?
For monthly contributions, you are required to pay a minimum of 280 USD per month into your plan. You can top up anytime you wish to. In addition to regular monthly contributions, the RL360 Regular Savings Plan also allows for lump sum payments. The minimum amount for such payments is 7,000 USD.
The savings terms for the RL360 Regular Savings Plan are flexible, ranging from 5 to 25 years, and the minimum contribution varies depending on the term length. For example, the minimum payment per month for terms between 5 and 9 years is 400 pounds, while it's 200 pounds for terms that are more than 10 years. This flexibility in savings terms allows expats to choose a plan that best suits their financial goals.
Below is a table of for all seven currencies offered and the payment requirements:

Making contributions to the RL360 Regular Savings Plan is straightforward and convenient, with multiple payment options available. Customers can make contributions via direct debit, bank transfer, or even credit card.
Each time you make a regular payment into the RL360 Regular Savings Plan, the full amount will be used to invest in the chosen funds. In some cases, for larger payments, RL360 may increase the allocation to 101% or 102%.
What about investment minimums?
The minimum sums required to be invested in the various funds offered by the Plan change based on the currency being used. For investments in GBP, the minimum amount is 25, while for those made in USD, EUR, CHF, or AUD, the minimum amount is 50. Fund investments denominated in HKD or JPY should be at least 500 or 5,000, respectively.
What are the charges?
Standard Costs
There are a variety of fees and charges associated with RL360's Regular Savings Plan that should be considered before making an investment.
First, during the payment term, the value of the establishment units in your plan will be reduced by 0.50% per month to account for the establishment charge. In addition, both the establishment and the standard units share equally in the continuous administration fee of 0.125% of the current plan value.
The standard units in the scheme will also have a monthly service fee subtracted from them. This fee now stands at 5 pounds (or its equivalent in other currencies) and will grow annually by the percentage change in the Retail Price Index for the Isle of Man.
In addition, the plan's assets will incur a management fee of 0.5% to 2% every year.
RL360 does not charge clients who opt to pay into their policy via credit cards. However, 1% of the payment sum is assessed for those who specifically use American Express credit card.
On the other hand, you can benefit from zero charges when you first invest in any of the funds available, as well as for any future investments you make. The RL360 Regular Savings Plan also allows you to switch the funds you invest in without any extra charges. You can make changes to meet your financial goals without being penalized. Additionally, unlike other offshore products, you do not have to worry about custodian fees.
Optional Fees
The investment advisor fee and the financial adviser fee are two examples of discretionary charges that could be assessed too. In exchange for their services, investors pay investment advisers fees, which may be made either directly by the investor or via RL360.
However, investors and their financial advisors need to come to terms on how much the advisor will be paid. RL360 will deduct the agreed upon amount from the plan and send it straight to the financial advisor if the investor agrees to pay a fee to the advice.
Can I get discounts or incentives?
Yes, but is quite possible that the amount of the bonus awarded to each individual consumer will be unique. Customers get bonuses based on their savings level, plan duration, plan age, and full-year contributions.
Rl360 offers a starter bonus of up to 600% of the monthly payment when you begin the plan. There is also a loyalty bonus calculated using the total worth of your assets at the conclusion of the payment period, rather than being tied to the initial sum invested. This indicates that your bonus might increase based on the plan's success.
Bonuses tend to increase over time if a plan is kept in place and payments are continued. Customers are permitted to invest in an unlimited number of funds, provided that they keep their monthly contribution to each fund at a minimum of 25 pounds (or its local currency equivalent).
Is the RL360 Savings Plan safe?
The plan is managed by the Isle of Man Financial Services Authority, so policyholders can rest easy knowing they may get 90% of their money back if the unthinkable happens and their life insurance firm goes bankrupt. To further safeguard policyholder funds, the Insurance Act of 2008 requires all insurance firms operating on the Isle of Man to secure all policyholder assets.
Most people who invest their money want to put it somewhere safe, tax-friendly, and promising of high returns. Putting your money in a local bank account or any alternative investments is always an option.
Are there tax considerations?
There is a substantial tax benefit for having an RL360 Regular Savings Plan. Your policy's gains and dividends will be free from taxation in the Isle of Man, where the firm is headquartered. With the exception of withholding taxes that may be collected at source on income flowing from assets held in specific countries and cannot be recovered by the firm, your investment will grow free of any additional deduction of Isle of Man tax.
Can I get a refund if I terminate my Regular Savings Plan early?
If you terminate the plan within 30 days of starting it, you'll receive your original money back unless of course if the value of the assets you invested in has plunged. A 100% early departure penalty will be assessed if you cancel the plan after the 30-day cooling off phase but before the end of the establishment term.
If the plan is terminated after the establishment period, only the early exit fee on the establishment units will be assessed. Cancelling the plan before its term is over might result in a significant loss of savings.
During the setup phase, all payments are applied to the initial unit purchase price. Once the initial payment period ends, the funds will be applied to standard units. Any unused establishment units at the conclusion of your plan period will automatically be converted to standard units.
After the plan's setup period ends, you can start taking withdrawals on a monthly, quarterly, semiannual, or annual basis. It is also possible to make a one-time withdrawal.
RL360 Regular Savings Plan Review: Final Thoughts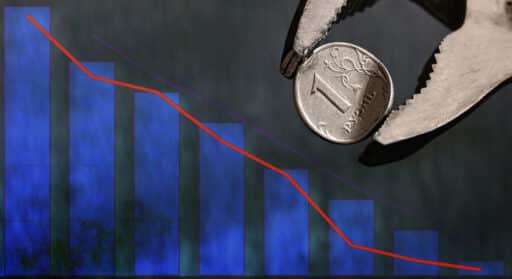 The return you get from the savings plan will be impacted by a variety of fees and levies, and the tax advantages are not guaranteed. Your investment will also naturally be prone to market volatility and inflation, so the amount you invest could decline. Additionally, savings plans may have fees and penalties for early withdrawals or missed payments.
If you're a short-term investor, this plan definitely isn't for you. For those that are in for the medium to long term, it could work. Although don't expect high returns like those you could get if you invest your money in high-risk, high-rewards type of investments.
As this plan accepts American expats, it could be argued it is one of the viable options for US people living abroad.
Pained by financial indecision? Want to invest with Adam?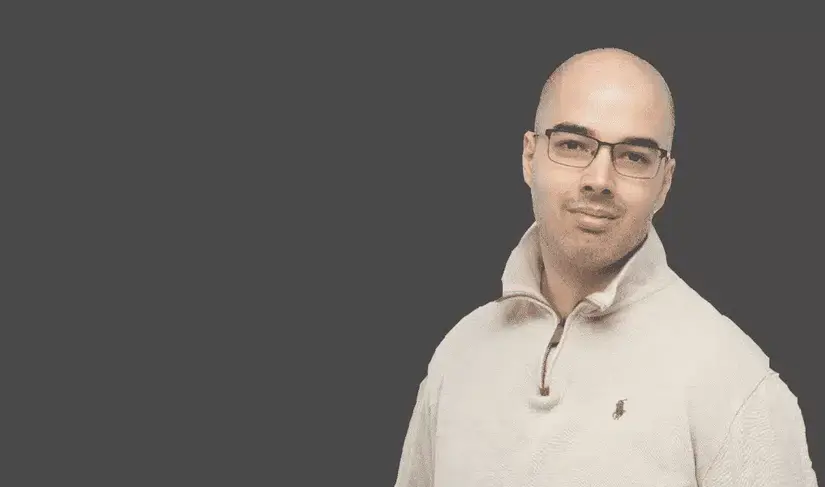 Adam is an internationally recognised author on financial matters, with over 694.5 million answer views on Quora.com, a widely sold book on Amazon, and a contributor on Forbes.