For expats in particular, selecting the right bank can make a significant difference in their day-to-day lives, financial management, and long-term goals.
However, with a plethora of options vying for attention, it becomes imperative that expats understand the importance of carefully evaluating international banks and their offerings.
In this article, we will take a look at Santander International, their products and services, to help you figure out if they are right for your needs. We will also take a look at what makes an international bank good for expats, what to look for, and the benefits and drawbacks of one.
Santander Financial Services plc is a wholly owned subsidiary of Banco Santander and operates in Jersey and the Isle of Man under the trade name Santander International.
Santander International caters to customers in the Channel Islands and the Isle of Man by providing them with a variety of banking and savings account options, as well as expat banking services for those based in the United Kingdom, and international banking services for businesses based in the Channel Islands and the Isle of Man.
In the United States, Santander Bank has over 485 locations throughout nine states in the northeast. It is a full-service bank that can meet the needs of individuals, corporations, and institutions of all sizes.
Corporate and trust structures, such as 401(k) plans, profit sharing plans, and private investment companies, can also open checking and savings accounts with them.
This article is not intended as investment advice or a recommendation.
Private banks, in our opinion, continue to provide subpar value as compared to DIY methods or the services of a personal financial planner.
If you have any questions or want to invest as an expat or high-net-worth individual, you can email me (advice@adamfayed.com) or use these contact options.
What is Santander International?
Santander International is the trade name under which Santander Financial Services plc, a wholly owned subsidiary of Santander UK Group Holdings plc, conducts business in Jersey and the Isle of Man.
Santander International is a global banking institution that serves customers in the Channel Islands and the Isle of Man, as well as the United Kingdom and other countries that require foreign banking services. Their mortgage services are available to those living on the Isle of Man.
What are the pros?
The bank's global reach as part of the Banco Santander Group is sure to appeal to expats who frequently switch residences or who spend significant time in different countries.
There are a number of locations where you can get help from Santander.
The company offers multi-currency solutions such as accounts and currency conversion services, which are useful for expats who deal with multiple currencies. This flexibility reduces the difficulty and cost associated with international banking and currency conversion.
Santander International provides a wide range of banking, savings, mortgage, and investment products and services.
The bank's easy digital banking channels, such as internet, mobile, and telephone banking, make it possible for expats to manage their accounts from anywhere in the world.
If you prefer having options, you will be happy with Santander Bank's selection of deposit accounts. Several different types of checking and savings accounts are available.
All Santander checking accounts demand an opening deposit, but the majority of these amounts are quite minimal. All of them are under $25. Open a student checking account with just $10.
Customers can expedite the accumulation of savings with the help of the automated savings option.
Most Santander bank accounts have monthly fees, however those fees are typically eliminated if you satisfy certain criteria. Account-specific rates may also exist.
What are the cons?
Santander offers above-average interest rates on its savings accounts. They are on par with other traditional banks in the area.
Avoid Santander Bank's steep $15 overdraft fee by never letting your account balance drop below zero. Overdraft fees of $15 per day, for up to five days, can be charged up to a maximum of three times per day.
If you are a US customer, Santander Bank only has 485 physical locations and around 2,000 automated teller machines (ATMs) in nine states in the Northeastern United States.
Third, if you use an ATM that is not part of Santander's network, you will be charged a fee by both Santander Bank and the ATM owner.
It may be difficult to acquire in-person assistance and banking services tailored to your country of residence due to the limited number of physical Santander International branches in some countries.
Expats operating with multiple currencies should use Santander International's currency exchange services with caution and keep an eye on exchange rates and translation costs.
Before signing up for Santander International's services, expats should research the service's minimum balance and deposit requirements.
What does Santander International offer?
Checking and Savings Accounts for British and International Customers
A current account (Gold), call account, and notice account are only some of the banking services Santander International provides to customers in the UK and around the world.
These accounts are quite identical to those available to those living in Jersey and the Isle of Man, with the exception of a few extra stipulations.
To open one of these accounts as a foreign customer, you will need to deposit 75,000 GBP (or the foreign currency equivalent).
The required deposit can be split across multiple Santander International checking, savings, or money market accounts. Please keep in mind that this minimum balance must be kept in the accounts at all times.
These accounts offer a range of perks and conveniences, paralleling those available to account holders in Jersey and the Isle of Man. However, in order to meet the needs of customers in other countries, these accounts require a substantial initial deposit.
Corporate Accounts
Santander International offers commercial and business banking services to enterprises based in the Channel Islands and the Isle of Man.
The Corporate Gold Account is available to Santander International business customers for their routine banking transactions.
This account supports multiple currencies, including GBP, EUR, and USD. Both paper checks and a Visa debit card can be used to make transactions, and online banking can be used to keep tabs on your account's typical activity.
The banking services company also offers a variety of funding choices to businesses. These methods may increase the safety of a company's assets when that company is also the sole tenant in a building. If you are looking to invest in commercial or residential property, Santander International may be able to help.
In order to help businesses better manage their risks, Santander International offers support in the areas of foreign currency and interest rate solutions. Financial institutions, insurance agencies, cash aggregators, and asset managers may all benefit from these services.
They also have a number of low-cost long-term deposit solutions for businesses with surplus cash.
Personal and Private Banking
Depending on the size of an individual's account balance or mortgage, they can choose between Personal Banking and Private Banking services.
Customers with Personal Banking accounts up to £500,000 (or currency equivalent) or mortgages up to £750,000 (or currency equivalent) are eligible for customer support. They can assist with basic banking needs and offer guidance.
Private Banking, on the other hand, is tailored to those who either have a balance of more than £500,000 or a mortgage of more than £750,000 with the bank.
Private banking offers a more individualized approach to financial management. A committed expert will work with you one-on-one to help you reach your monetary objectives.
They will give you in-depth advice and support to help you make smart financial choices and improve your asset management.
Foreign Exchange Service
Foreign Exchange is a service offered by Santander International that allows customers to convert foreign currencies at low, no-fee exchange rates.
Customers can simply convert one currency to another and send money to persons in different countries with the help of these services.
Many other currencies, including the US dollar, the Euro, and the British pound, are accepted at Santander International.
The Australian dollar, Canadian dollar, Danish krone, Hong Kong dollar, Japanese yen, New Zealand dollar, Norwegian krone, Singapore dollar, South African rand, Swedish krona, and Swiss franc are some of the other currencies accepted here.
For international wire transfers, Santander also offers an electronic payment solution for overseas receipts. Customers can use this service to send and receive money in GBP, EUR, or USD. If a client specifically requests another currency, the company will try to accommodate them.
Customers of Santander International have the option of converting their money between US dollars, British pounds, and Euros. They may use a variety of major currencies, which is convenient for both sending and receiving payments.
There are also a number of products and services Santander offers British and Isle of Man customers, as outlined below.
Island Gold Account
This current account was created to meet your routine banking needs in a flexible and hassle-free manner.
You can choose to fund your account using GBP, EUR, or USD. With the Visa debit card that is provided with the account, you can access your funds whenever you need them and in any of the three currencies.
The Island Gold Account is a variable rate current account that provides access to your money for everyday transactions.
You may easily manage your finances with the use of online, mobile, and telephone banking. You can also use this account to arrange automatic payments like direct debits and standing orders.
You can have more financial flexibility with the Island Gold Account because there is no monthly service fee.
You can also make commission-free currency exchanges between your accounts using the offered Foreign Exchange facility. If you need to convert any US dollars, Euros, or British pounds, this service will come in handy.
Daily interest compounding and quarterly interest disbursement might give your funds a boost. Withdrawals from your Island Gold Account can be made quickly and easily by Online, Mobile, and Telephone Banking, as well as in-person and postal instructions.
The Visa debit card that is issued in conjunction with your Island Gold Account can be used for both cash withdrawals and purchases. Each purchase is recorded against your account, making it easier to monitor your financial situation.
In addition, you can use standing orders to send recurring, fixed payments in Sterling to whomever you would want, whether it be friends, family, or even another bank.
Direct debit transactions from your checking account can be approved by the businesses you do business with. A Sterling checkbook can be used with a Sterling bank account.
If you already have a mortgage with Santander International, if you frequently travel internationally, if you intend to permanently relocate or find work abroad, if you need a current account that accommodates your daily financial transactions, processes global payments, or is denominated in USD, GBP, or EUR, then this account may be right for you.
Island Call Account
You can get at your money whenever you choose with the Island Call Account; no notification is required. You have unrestricted access to your funds in any of three major currencies (GBP, EUR, or USD).
This savings account offers a chance to earn interest on your balance at a rate that fluctuates with the market. You can access your money and make transactions online, on your mobile device, or over the phone, just as with a current account, and you will earn interest on the balance every three months.
There are no fees or limits on withdrawals from an Island Call Account, which is a major perk. There is no minimum withdrawal amount and you can access your funds anytime you need them.
However, there are a few restrictions on this savings account that you should be aware of. No check writing or usage of a debit card (such as a Visa debit card) is possible with this account. You also will not be able to set up automated regular payments like direct debits or standing orders.
Island Notice Account
The Island Notice Account is a savings account that offers the same three currency options and a variable interest rate.
Online, mobile, and telephone banking services are available, and interest is paid quarterly like the Island Call Account.
The Island Notice Account is distinct in that withdrawals must be requested in writing. Before making any withdrawals or closing your account, you must give the required notice.
You can provide the notice in writing, via online, mobile, or telephone banking, in person at a branch, or by mail. You have the option of selecting between a 31-day and a 95-day notice period.
Keep in mind that your funds will continue to grow in value up to the time of withdrawal. The Island Notice Account is quite identical to the Island Call Account, without the check books and debit cards. Also, you cannot use this account to set up recurring payments like direct debits or standing orders.
Island Fixed Deposit Contract
Island Fixed Deposit Contracts allow you to secure a fixed interest rate on your money for a specified period of time.
These contracts are convertible into the same currencies as the earlier accounts, giving you some (but not a lot of) leeway in deciding which currency is most convenient for you. You have the option of signing up for a contract that lasts for three months, six months, a year, 18 months, or two years.
You might think of this account as a savings account with a guaranteed interest rate for the term you choose. The method of interest payment may change during the course of the agreement's duration.
For 3- and 6-month contracts, payment is made upon contract maturity, whereas for 12-month terms, payment is made either monthly or upon contract maturity. You can pay monthly, annually, or at the end of the 18- or 24-month term.
No withdrawals may be made from this account prior to the contract's maturity. Your very own Island Gold Account will be set up after your first payment has been received. Once the contract is fixed, no further deposits may be made, and no withdrawals can be made until the maturity date.
Since interest rates fluctuate, your deposit will begin accruing interest on the day it is received. Payment of principal and interest accrued will be made to your Island Gold Account upon contract maturity unless other instructions are given.
Island Fixed Deposit Contracts, like Island Call Accounts and Island Notice Accounts, do not issue physical checkbooks or debit cards to account holders. Furthermore, direct debits and standing orders are not allowed under these agreements.
Should you make an expat account with Santander International?
Santander International offers a number of different checking and savings accounts that may be suitable for expats.
However, certain professionals who operate on a worldwide scale may find that it is not as effective as other platforms at helping them build money. Ultra- and high-net-worth individuals also have access to alternative, first-rate private banking services.
While the variety of expat accounts offered by Santander International meets the demands of most customers, we believe it falls short as a wealth development platform for senior international workers.
There may be more affordable solutions with clearer pricing structures.
Additionally, if you are in the US, Santander Bank is a full-service bank serving customers that provides a comprehensive suite of individual banking services.
Outside of this area, there is little benefit to banking with Santander Bank. If you want a savings account that earns a high interest rate, you could be better suited with an online bank. Since they have fewer expenses, these banks may afford to offer substantially higher rates.
What should I look for in an international bank?
The experience of becoming an expat can be rewarding in many ways, but it also comes with a number of practical difficulties. Expats should give serious thought to opening a bank account as soon as they arrive in their new country.
Having a local bank account in a new nation can be beneficial in many ways, including the potential to establish a credit history in that country, quicker access to funds, and fewer transaction fees.
Easy Access and Convenience
Expats should put ease of access and use first when deciding on a foreign bank account. Access your money quickly and easily from anywhere in the country by banking with a financial institution that has a widespread network of branches and ATMs.
You should also think about whether or not the bank provides internet banking and smartphone apps for managing your account and making transactions on the go.
Funds Transfer and Currency Conversion Fees
As an expat, you will likely be dealing with more than one currency on a regular basis. Therefore, it is important to think about the bank's currency conversion rates and transfer fees.
You can save a lot of money in the long run if you choose a bank with good rates and cheap costs for international transfers.
Service in Multiple Languages
Expats may find it difficult to deal with financial concerns because of language barriers. For this reason, it is crucial to select a financial institution that offers services in more than one language so that you can conduct business in your native tongue.
This will make your banking experience much more pleasant and will help you to completely comprehend the terms and conditions of your account.
Sending Money Overseas
Money transfers between the home nation and the host country are a common need for expats. Find a financial institution with competitive fees and fast processing times for sending money abroad.
There are several banks that cater specifically to expats by offering lower costs or better exchange rates when making overseas transactions.
Assistance to Clients
In the world of finance, nothing is more important than having access to reliable customer service. You, as an expat, may face unusual circumstances and have particular inquiries concerning your overseas bank account.
If you want rapid responses to any questions or problems, the bank you go with should have first-rate customer care available via dedicated helplines or online chat.
International Account Benefits
International checking accounts from various financial institutions give a wide range of perks. Think about what you need from a bank account based on your unique circumstances as an expat.
Some financial institutions may provide extras like trip insurance or discounted foreign exchange transactions. Some may go over and beyond by offering expats access to investment possibilities or mortgages.
Compliance with Safety Regulations and Requirements
Compliance with local regulatory requirements and security features offered by an international bank are major factors to think about when opening an account.
Try to find a bank that is well-established and backed by credible regulatory agencies. To further ensure the security of your cash, inquire as to whether or not the bank provides depositor protection programmes, such as insurance on deposits.
Regional Cohesion
Finally, think about how well the bank serves the needs of expats and how well it fits in with the local community.
Some financial institutions may provide expatriates with supplementary services and materials to ease their transition to life in a new country. Housing aid, legal counsel, and explanations of local customs are all examples.
Expats, simply by necessity, have to make an informed selection when selecting an international bank account.
They can make sure they have a bank account that works for them by thinking about things like ease of access, currency exchange fees, multilingual services, international money transfers, customer support, account features, regulatory standards, and local integration.
What about digital banks?
People's relationship with their money has been transformed by the advent of digital banking, which provides speed, versatility, and ease of access.
Expats, who must navigate unfamiliar banking procedures, will find this feature especially useful. Here are some of the main benefits of utilizing an online bank when living abroad.
The primary benefit of digital banks for expats is that they offer a convenient financial solution that can be accessed at any time, from any location.
Digital banks provide account access via the web and mobile apps around the clock, as opposed to traditional banks which may have limited hours or need in-person visits. Expats, who may be in a different time zone or have unpredictable work schedules, can benefit greatly from this.
The convenience of opening an account from afar is yet another way in which digital banks help foreigners.
Expats can open an account online with a few clicks, eliminating the need for physical documents or in-person visits. This is especially helpful for foreigners who may not know the language or have a local address.
In addition, digital banks typically provide better exchange rates and lower costs than their brick-and-mortar counterparts.
Expats can cut costs on banking services including international wire transfers, currency exchange, and more. This is crucial information for expats who move money abroad or work with multiple currencies on a regular basis.
Using a digital bank as an expat has many advantages, including those listed above as well as the ability to open an account remotely and lower fees. Let us look at what criteria expats should use to pick an online bank.
How do you choose a digital bank as an expat?
As an expat, you need to give special attention to a few aspects when choosing a digital bank. Some essential considerations are outlined below.
First, you should make sure that the online bank accepts more than one currency. It is possible that as an expat you will need to use currencies other than the one you were granted.
A multi-currency account allows you to hold and manage funds in multiple currencies without incurring excessive transaction fees.
Second, consider the international money transfer options provided by your digital bank. Things like transfer costs, exchange rates, and transfer times should all be compared. This is essential if you frequently transfer money internationally or receive money from abroad.
Both security and privacy should be at the top of your list when making a choice of an online bank. Verify that the financial institution use cutting-edge safety measures like encryption and two-factor authentication to safeguard your funds.
If you want to make sure your money is safe at the bank, look into whether or not they are regulated by any major financial organizations.
Moreover, consider the global availability of monetary services and commodities. Some internet banks offer services such as investing options, insurance, and loans specifically for expats. These alternate routes can broaden your horizons and increase your financial flexibility.
Consider how user-friendly the digital bank's website and mobile apps are. Explore possibilities like easy transaction categorization, budgeting tools, expense analysis, and more. Having a user-friendly banking interface can make budgeting a breeze.
Selecting a digital bank needs a lot of thought about things like the availability of many currencies, ease of international money transfers, data protection measures, a full range of foreign banking services, and a pleasant user interface.
Data security and privacy
Privacy and safety are of the utmost importance when dealing with money. It is imperative that an expat select a digital bank that places a premium on the security of their financial and personal data. Here are some of the most important safety and privacy options to consider when choosing a digital bank.
You should first check the security measures the online bank has in place to protect your information.
Try to find a financial institution that makes use of Secure Sockets Layer (SSL) or Transport Layer Security (TLS) encryption. The data you send over the internet will be protected from prying eyes thanks to this method.
If the online bank you are considering uses two-factor authentication (2FA), though it may be a hassle, it ultimately serves you better. You will need to submit a second piece of verification information, like a one-time code texted to your mobile device, in addition to your usual login credentials to enable this extra security measure.
If your account credentials are ever compromised, 2FA will greatly lower the danger of illegal access.
Also, be sure the online bank you are considering has solid fraud detection and prevention systems in place.
You should be able to monitor your transactions in real time, receive notifications if there is any suspicious behavior, and even freeze your account if required. Taking these precautions can help you rest easy by identifying and blocking fraudulent transactions.
Privacy is equally important to think about as security. Make sure the online bank has a transparent privacy policy that explains how your financial and personal data will be handled.
Try to find a bank that respects your right to privacy and complies with laws like Europe's General Data Protection Regulation (GDPR).
Think about if the online bank has a dedicated customer care team that can help you with privacy and security issues. You may rest assured that your banking experience will go off without a hitch thanks to the availability of prompt and professional support staff.
Expats should select a digital bank that places a premium on privacy and security. Check for things like robust encryption, two-factor authentication, fraud detection, and an easy-to-understand policy on user privacy.
Wire transfers and accessible currency exchange internationally
It is possible that as an expat, you would have regular need to convert currencies or send money abroad. That is why it is so important to find a digital bank with good foreign exchange and money transfer rates. Some essential qualities are outlined below.
Think about the digital bank's exchange rates first. Find a bank that offers a reasonable rate of interest without charging excessive fees. This guarantees the highest possible exchange rate when dealing with foreign currencies.
That you can make quick and easy international money transfers with the online bank is obviously very important. If you need to move money quickly, you should prioritize services that allow you to do so, such as those that provide rapid or same-day transfers.
Think about the bank's transfer fees as well. You can save money on international transfers with some online banks because they charge no fees at all.
Consider whether or not widely used foreign transfer systems like SWIFT and SEPA are supported by the online bank you are considering.
This facilitates interoperability and the smooth transfer of funds across financial institutions in various nations. To further educate your currency conversion decisions, seek for financial institutions that provide real-time exchange rate updates.
Think about whether or not the online bank supports multiple currency accounts in addition to international wire transactions.
The requirement for frequent currency conversions and the accompanying fees can be avoided by using this capability to store and manage funds in many currencies. As an expat, you may find it easier to handle your finances if you have access to multiple currencies.
Finally, be sure you can handle your overseas transactions with the digital bank's available tools and services. Check for alerts for both incoming and outgoing transfers, as well as a transaction history and spending analysis. Keep your finances organized and error-free with the help of these helpful tools.
Expats should select a digital bank that provides favorable exchange rates, prompt international money transfers, multiple currency accounts, and user-friendly transaction management features.
Global availability of banking and related services
If you are an expat, having access to a full range of international banking options can do wonders for your financial independence and mobility.
For this reason, you should look for a digital bank that provides more than just financial services. It is recommended to research such services to see if they are right for you.
Think about whether or not the online bank offers expat-specific investment choices. You should search for options that provide you with cheap fees, a diverse portfolio, and access to international markets.
You may increase your wealth and take advantage of economic possibilities all over the world if you have the opportunity to invest abroad.
Find out if there are any insurance options for foreigners offered by the online bank. Check for extras like medical coverage, trip protection, and property coverage. Peace of mind and financial security from unforeseen risks can be yours while living abroad, provided you have enough insurance coverage.
Also, check to see if the online bank offers any expat-friendly financing products. Seek out options like these when shopping around: personal loans, mortgages, and business loans. Expats may need credit for a variety of reasons, including those listed above.
Choose whether or not the online bank provides tax help or retirement planning in addition to investing, insurance, and lending products. Look for options that are tailored to the specific concerns of expats, such as retirement savings plans or information on meeting tax requirements in different countries.
An online bank also may have relationships with any other banks or service suppliers. This may allow you to take advantage of special perks and advantages, such as lower hotel or airfare costs, better currency exchange rates, or invitations to private events.
Expats should select a digital bank that provides access to a full suite of international banking services. Consider the availability of investment choices, insurance policies, loan programs, and cooperative relationships with other financial establishments.
What are the advantages of using digital and mobile banking when abroad?
Expats who are constantly on the move must have reliable access to mobile banking services. Therefore, go with a digital bank that boasts a user-friendly and fully-featured mobile app. Below, we have mentioned a few crucial characteristics.
You should first see if the digital bank's mobile app is available for both iOS and Android. This means that you can use any smartphone or tablet to access your accounts, as the services are optimized to work across as many devices as possible.
Test it out on your mobile device to make sure it is user-friendly. You can easily make transfers, pay bills, and set up notifications using the top mobile banking apps, no matter where you are.
Review the app to see if there are any supplementary features that can aid in your financial management.
Look for options like budgeting tools, expense tracking, and spending categorization. You will be in a better position to handle your finances and make informed decisions with access to such resources.
Check to see if, in addition to the typical banking features you would anticipate, the mobile app offers convenient extras like mobile check deposit and mobile payment options. These alternatives remove the need for frequent journeys to the bank or the storage of significant sums of cash.
Finally, check to see if the app offers any sort of in-app customer support or assistance. A combination of live chat, in-app messaging, and phone support is ideal. If you have any queries or issues when using the mobile app, having instant access to assistance is a huge help.
Expats should choose a digital bank that has a reliable mobile app with characteristics like compatibility, ease of use, supplemental tools for financial management, and contact information in case they need help.
An expat's access to knowledgeable and easily accessible customer service is crucial when dealing with money concerns. Find an online bank with quick responses and friendly service. A few key considerations are outlined below.
First, make sure that there are many ways to get in touch with the online bank if you need help. Verify that you can get in touch with the team via many methods. The freedom to select from a variety of communication methods is crucial.
Second, consider if there is a customer assistance team available at all hours. This is also important for expats who work in several time zones or who have irregular work hours. The ability to get assistance whenever you need it is a great boon.
Make sure the online bank supports the language you like to speak in. This is quite helpful for expats who are not fluent in the native language. When dealing with a bank, it is always preferable if the personnel speaks the language you prefer.
Check to discover if the online bank of your choice provides expat-friendly services in addition to the standard fare. Look into international tax preparation and international banking options that cater specifically to the needs of expats.
Finally, check if there is a frequently asked questions section or knowledge base on the online bank's website. This can save you time by allowing you to find solutions to common issues or queries on your own.
The best digital bank for expats is the one that offers dedicated expat services that is available around the clock, in multiple languages, and with helpful customer care representatives. Let us have a look at the best online banks that accept customers from all over the world.
Final thoughts
The by-the-numbers approach of large banks can not compare to the comprehensive perspective of a financial planner, thus we recommend hiring one if you are looking for tailored financial advice and services.
This is where the assistance of an expat financial advisor can be invaluable, as they will be able to guide you through the maze that is foreign banking.
Financial advisors that work with expats have extensive experience with the specific issues related to managing one's finances in a foreign country.
Expats have unique banking requirements, and they know how crucial it is to choose a bank that can accommodate them, including being easily accessible, offering competitive exchange and transfer rates, and providing services in multiple languages.
Because of their expertise, expats can save money and avoid unnecessary problems when banking abroad. With their support, internationals may stop worrying about their money and focus on becoming settled in their new home.
Pained by financial indecision? Want to invest with Adam?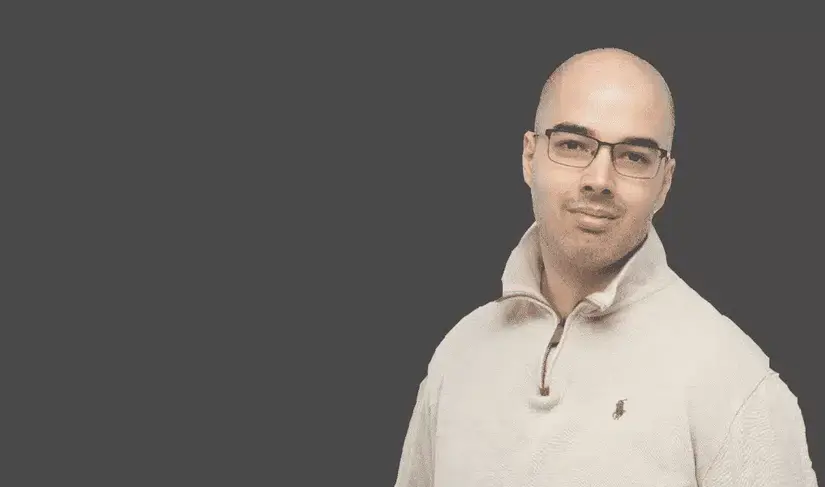 Adam is an internationally recognised author on financial matters, with over 668.8 million answer views on Quora.com, a widely sold book on Amazon, and a contributor on Forbes.