Let's review Silverbird, one of the many payment providers available in the market.
The story of this firm started when Max Faldin set out in 2015 to improve international shipping for Chinese retailers as e-commerce boomed across Asia. In spite of his obvious competence across many facets of the fulfillment process, he ran into a serious obstacle with the financial element. The issues of excessive costs, unfair rejections, and outmoded laws that have long plagued international B2B payments have not been rectified throughout this time.
When Max Faldin ran into trouble with a broken system, he decided to start Silverbird, a far-sighted venture with the mission of enabling SMEs all over the world to freely trade in international markets.
Silverbird was formed in 2020 as a digital alternative to conventional banking to eliminate traditional banking woes like high transfer fees and give small and medium-sized enterprises access to the global economy, wherever they are.
Some might call it Silverbird bank, but it's not a bank. Actually, it's a provider of payment services that allows businesses across more than 100 territories to open digital accounts for international transactions and currency exchanges.
If you want to invest as an expat or high-net-worth individual, you can email me (advice@adamfayed.com) or use these contact options.
Silverbird Features
With Silverbird, customers can easily handle high-value payments in over 30 different currencies. They won't have to worry about exceeding transaction caps. The platform's data-driven compliance procedures and streamlined online onboarding provide for quick signups, so paperwork, phone interviews, and in-person meetings are no longer necessary.
Account managers who are experts in the subtleties of international trade are available to provide users with rapid, individualized service. Silverbird's other support staff timely address customer issues and consistently receive positive feedback.
Foreign exchange capabilities are accessible on the site, with rates updated every 10 minutes in real time to give them more agency over their financial dealings.
Moreover, the Silverbird platform enables transparent currency conversion at cheap rates. It relieves some of the financial burden of costly international transfer costs.
Silverbird is committed to offering a full range of services adapted to the needs of international trade, but it does not offer credit-oriented features or credit-debit card services.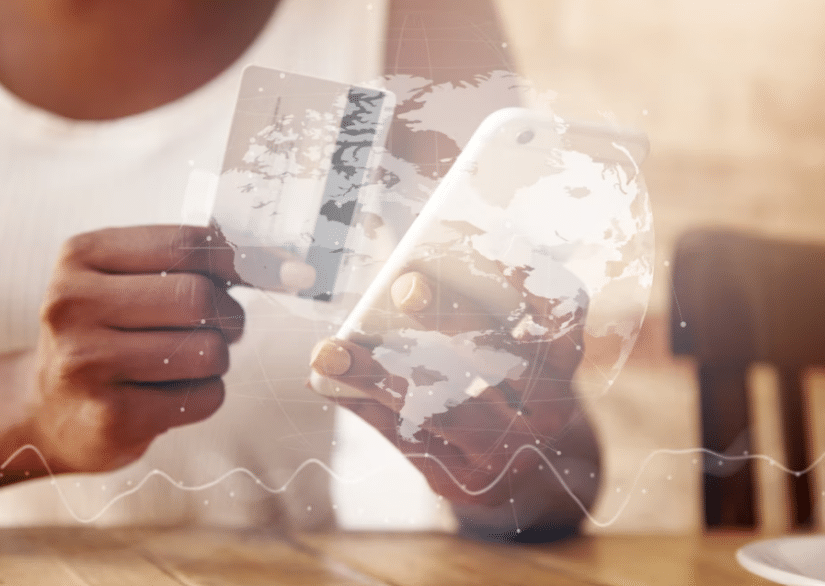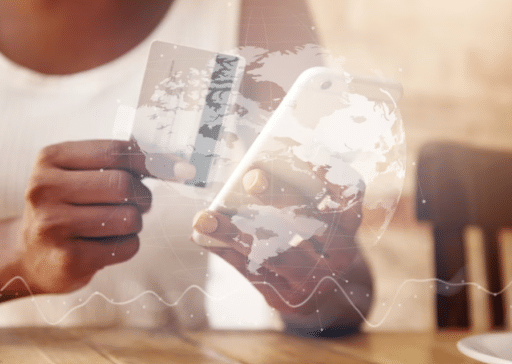 Is Silverbird safe?
Using cutting-edge 256-bit technologies, the submitted financial data is encrypted in its entirety before being stored on secure third-party servers. Access to the system can be restricted to only reading or expanded to include full administrative powers, depending on the user's function in the team.
The platform guarantees the security of user funds by storing them in a separate, protected account, so confirming that user funds are neither invested in or loaned out to third parties. Using cutting-edge, AI-driven tech, a watchful fraud prevention system monitors all financial transactions in real time to ensure the safety of all funds at all times.
Two-factor authentication can be enabled for added security, ensuring that only approved team members can take action within the account. Working with e-money firm Currencycloud which is licensed by the FCA in the UK and De Nederlandsche Bank in the Netherlands, further demonstrates Silverbird's determination to preserve the integrity of the financial system.
Silverbird Account
The multi-currency account structure was developed specifically for international trade and guarantees fast, easy money transfers to and from 200 different countries.
Included local bank information makes it easy to make deposits to local accounts in the UK, EU, and US at competitive exchange rates. The signup process takes place entirely online and makes setup a breeze.
This all-inclusive account allows users to store, transfer, and receive monies in excess of 30 different currencies without leaving the comfort of their preferred payment system. Security for accounts is good, with round-the-clock monitoring, adjustable settings, and multiple layers of protection to prevent fraud.
A group of experts who focus on compliance issues related to high-value, cross-border transactions is accessible whenever needed. With this extensive protection, companies may confidently enter new markets and extend their operations anywhere in the world.
How to set up an account
Setting up your account is simple and quick. There is no need to physically visit a branch or submit paper paperwork because everything is handled digitally.
It's easy to open an account that supports many currencies. The Add Account button is accessible via the 'Accounts' tab on the left sidebar. At this stage, pick from among 54 distinct currencies.
The authentication of your corporate and personal identities will begin with a request for specific information. This verification procedure will take only several minutes to finish. Within a few business days, a member of Silverbird's staff will contact you to finalize the details of your onboarding.
What are the requirements?
If you want to open a Silverbird account, you'll need to show official identification. All of your company's directors and legal representatives as well as its ultimate beneficial owners should be included here. Identification cards, passports, and driver's licenses with photographs are all acceptable. In countries where this is normal practice, driver's licenses are accepted as legal identification documents.
There are additional company docs required, such as:
Certificate of incorporation
Financial documents
Operating address and registered address proof
Shareholder certificate
There are also territories where Silverbird seek bank statements, invoices, as well as application to register a new company to further authenticate the information of the enterprise.
Who can open an account?
International traders can open an account with this business if they conduct their operations inside the allowed regions. Silverbird targets to eventually create a universal free trade platform that can be accessed from any country in the world. As a result, there are constant reviews of the acceptable legal systems, with new countries being added to its current approved list.
Interested parties should start the application procedure and add their names to the waiting list so that they can get information as soon as their jurisdiction is added.
At the moment, Silverbird only offers its services to those involved in the international trade of physical items. This could totally shift in the near or far future. Distributors, manufacturers, and logistics providers who often deal with transfers of large value are the primary target audience for the payment service provider's expertise.
It is important to recognize that they are not prepared to onboard independent contractors at this time. The applicant's business must be operational and have a current registration number in the applicable jurisdiction before the account can be set up.
The applicant must be 18 years old and serve as ultimate beneficial owner, director, shareholder, or legal representative of the enterprise.
What if I have a complaint?
Sending an email to complaints@silverbird.com with a brief summary of the grievance and the desired outcome is the recommended first step for anyone looking to file a complaint. An email requesting for more information, if necessary, will be sent by Silverbird once it receives the complaint.
It will take roughly 15 business days for Silverbird to look into the contents of the complaint and deliver an appropriate response to address it.
In the event that the solution offered is not satisfactory, the Financial Ombudsman Service might be contacted as a next step. This third-party organization provides a fair review procedure, but only if you appeal Silverbird's final decision within six months.
Payments and Transactions
How does it work?
Each transaction always begins in the Pending condition and progresses to either the Completed or Failed phase. If a payment is delayed for more than a day, Silverbird will investigate to learn more of the matter at hand.
All major currencies can be sent, received, and exchanged on the platform like US dollars, Euros, and British pounds.
The expected transfer time is between 1 and 5 working days. Factors that add delay to a transfer include anti-fraud precautions, different currencies, time zone differences, and bank holidays. The duration is also affected by the chosen payment method.
The Society for Worldwide Interbank Financial Telecommunication (SWIFT) and the local banking system are the two most common methods for completing international monetary transactions. It's important to remember that Local payments often exhibit a slower processing pace compared to SWIFT.
A breakdown of anticipated processing time frames is as follows:
With instant faster payments, the entire process can be completed in as little as two hours, give or take.
SWIFT payments can take up to five business days.
SEPA payments are expected to take up to 5 business days to process as well.
Notable payment methods not accepted include cash, checks, phone payments, and funds facilitated by third-party suppliers including payment agencies. Instead, you must first move the money to a bank account before initiating the transfer to your Silverbird account.
Importantly, the platform's flexible transaction approach is shown by the lack of minimum transaction constraints.
An unrecognized transaction and not receiving a payment within the expected time frame or at all are all examples of payment failures. To avoid issues, users should always have enough money in their account to cover any applicable transaction fees.
Refused payments are automatically returned to the sender using an automated system. If, however, the rejected payment originates at the bank account of the beneficiary, it is best to contact that institution directly. The fix could not happen right away, though, as major processing delays could make the whole thing take up to three weeks before the original sender gets their money back.
A payment provider can be contacted to learn more about the status of a payment if a payment confirmation statement, payment trace, or suitable SWIFT MT103 message is provided by the sender's bank.
Do note that Silverbird does not accept payments from North Korea, Russia, and other countries that are subject to economic sanctions. Any country under this category will automatically lead to payment failures.
Email or live chat are available for support. The Silverbird Customer Success team is available Monday through Friday, 7 am to 7 pm (GMT).
What if I have an issue with a transaction?
There can be many causes when it proves difficult to track down a certain deal.
Differences in the applicable exchange rate during the transaction could be one cause of the observed discrepancies in the final amount. It's possible that another account holder made the questionable transaction in a joint account.
Some online purchases may have been made using inaccurate account information, leading to misplaced cash. You can fix this by looking up the sort code of the receiving bank online and then getting in touch with them to fix any mistakes.
An account deduction marked 'pending,' suggests a delay in processing. These withdrawals are almost ready to be processed and deducted from the account but may require a moment more. You must be patient during this time.
Waiting for the transaction to complete normally is recommended if you have any questions about its current status. When questions remain unanswered, it's best to contact Support. In order to speed up this procedure, it would be helpful to put "transaction issue" in the subject line of the email. If possible, include a screenshot or provide more transaction details to help the company respond to your issue quickly and accurately.
Can I cancel my transaction?
After a transaction has been executed through the platform, further changes to the transaction details are no longer possible. A payment recall is a process that must be initiated as soon as possible by getting in touch with the recipient bank directly.
A payment recall is initiated when the payer or their financial institution contacts the recipient's financial institution to request the return of funds. The receiving bank verifies the request and remits the money back to the original account holder if the request is legitimate and technically viable.
It is suggested that the client initiate the payment recall process to guarantee a quicker conclusion. Involvement of third parties like providers and correspondent banks could lengthen response times if left to Silverbird alone to oversee the task.
Can I schedule my transfer?
Yes, there is a scheduled transfer feature on the Silverbird platform which can only be used for one-time payments. It cannot be used for recurring transactions.
Here are the steps:
Go to the Accounts tab.
Click on Transfer and proceed to choose the desired Source Account from the list.
Once the Beneficiary Account is chosen, the Transfer Type can be selected and the payment amount entered. Give a brief reason for the transaction.
Find the tab labeled Schedule Transfer and drag it to the right. Date to be scheduled for transfer.
Choose Create Transfer to finish up.
Silverbird Fees
The pricing with Silverbird is simple and there are no hidden costs, such as monthly or setup charges.
It's easy for customers to get started because there are no ongoing costs, onboarding expenses, or down payments to make. Any incoming payments made from the UK, EU, or US will incur a 4.95 euro fee. There is a 0.10% fee assessed on all foreign currency transfers, with a minimum charge of 14.95 euros.
Meanwhile, there is a 9.95 euro cost for outgoing transfers to the US, UK, and EU. Fees for making wire transfers abroad are 0.15%, with a minimum charge of 19.95 euros.
All pricing information is offered as a basic guideline and may change based on the unique circumstances of each business. The final bill could be more or less than what was estimated. Users will be provided with a custom price plan that is a perfect fit for their company after signing up.
This flexibility stems from an appreciation of the fact that the operational dynamics and resource requirements of each individual organization are distinct.
Pained by financial indecision? Want to invest with Adam?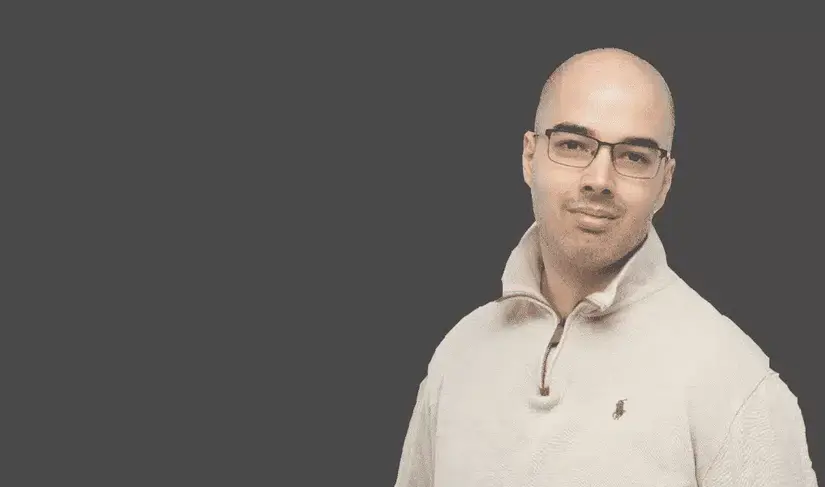 Adam is an internationally recognised author on financial matters, with over 669.2 million answer views on Quora.com, a widely sold book on Amazon, and a contributor on Forbes.