This article will discuss some of the best bank account options for non-Singaporeans who want to bank in Singapore.
I will also speak about why investing usually beats saving money.
If you want to contact me, or you are looking to invest, you can use the WhatsApp QR code, email me (advice@adamfayed.com) or this form.
Introduction
Today Singapore has a presence of 111 commercial banks, 49 merchant banks, and 45 representative offices of foreign banks. Together, they operate with assets worth more than 350 billion Singapore dollars.
When it comes to choosing a bank to open an account for your Singapore company, or a personal account, there are many criteria according to which this choice can be made.
These criteria are the reliability of the bank, the quality of service, international service, the presence of representative offices in other countries, the ease of opening accounts, the ease of transferring funds, the availability of Internet banking, affordable investment packages and much more.
Open an account with Singapore banks: Singapore has repeatedly confirmed its position as one of the leading modern financial centers with a well-developed and reliable banking sector.
The procedure for opening accounts with Singapore banks is fairly standard, however, some Singaporean banks require a personal presence of a client when opening an account with Singapore banks, while other banks practice visiting their representatives to the current city to meet with the client.
Banks of Singapore offer the opening of both savings and settlement accounts for a reasonable time frame for the Asian region.
In this article we will show you a detailed and systematic presentation of the experience in opening bank accounts in Singapore.
Let's see what banks are there in Singapore and determine which of them is most likely to be your possible banking service.
HSBC Singapore – is a subsidiary of Hong Kong and Shanghai Banking Corporation. The bank is one of the very first banks opened in Singapore (in December 1877). Today it is one of the largest and most important banks in the jurisdiction, offering a wide range of financial services. This is the opening of personal and corporate accounts, commercial services, investments and private banking, insurance, securities trading, access to the capital market. There are 9 branches and 10 HSBC Singapore self-service terminals in Singapore.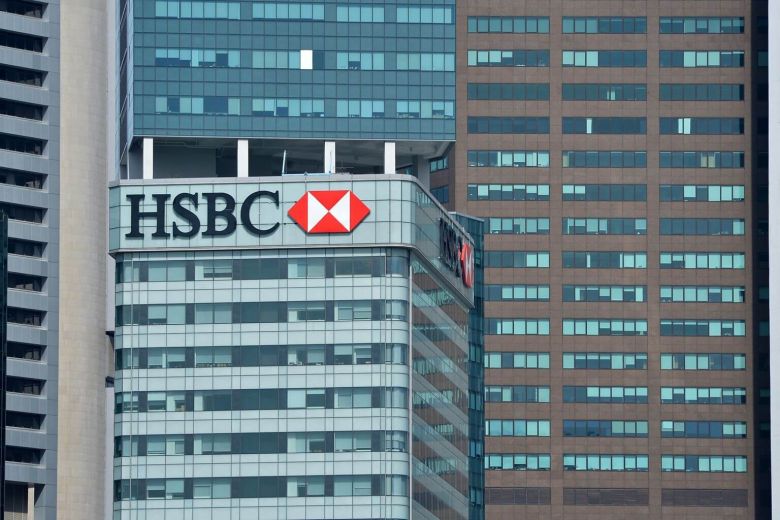 Citibank Singapore – part of Citigroup, an American global financial institution, is the first branch of the American Bank in Singapore (the bank began operations in July 1902). He was qualified to use the ATM network, along with HSBC, ANZ, Standard Chartered, State Bank of India, Bank of China and Maybank. The list of services offered includes opening deposit accounts, deposit accounts for foreign currency, investing, issuing credit cards, mortgages and insurance. With over 20 years of experience in private banking, Citibank also offers a number of additional international account management services.
Maybank Singapore – is a fully licensed commercial bank, which is the representative of the largest Malaysian bank Maybank. He began operations in Singapore in December 1960. Today it provides a locally oriented service with a very high level of personal approach through the use of a distribution network of 22 branches and more than 40 points of self-service ATMs. It is also one of the members of the atm5 ATM network. Products and services offered by the bank include deposits and commercial services, lending and loans, investments and insurance, issuing debit and credit cards.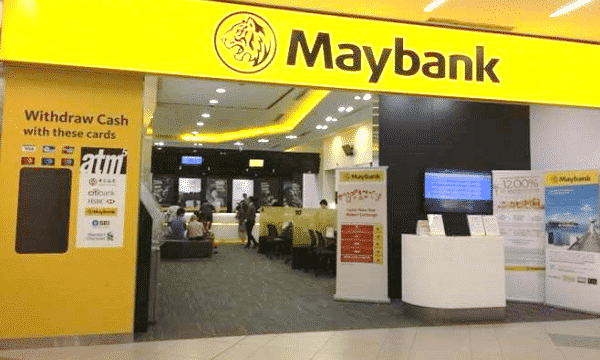 Standard Chartered Singapore – is a subsidiary of an international group headquartered in London. The bank began its activities in Singapore in 1859 and now offers a full range of services through its 19 branches, 7 centers for private banking and 31 ATM electronic banking outlets. Standard Chartered gives customers the opportunity to take advantage of a wide selection of commercial banking services for both individuals and legal entities, as well as in specialized areas of private banking services for investments and global markets.
State Bank of India Singapore – is a subsidiary of the largest Indian bank in terms of valuation and value of assets, deposits, profits, number of branches, customers and employees. In Singapore, this bank began its existence in 1977. Today it has at its disposal 7 branches, 24 self-service points at ATMs, and more than 200 additional points thanks to the permission to provide services through the ATM network.
Local banks in Singapore that deserve special attention.
UOB (United Overseas Bank) – is a Singaporean international banking organization with headquarters in Singapore and an extensive presence throughout the region. Founded in 1935, today it offers its services through 68 branches within Singapore and more than 500 offices around the world, including Western Europe and North America. UOB provides commercial banking services for individuals and companies, maintaining personal accounts and other types of asset management, corporate services, investments, venture capital, as well as insurance.
OCBC (Oversea-Chinese Banking Corporation Limited) – founded in 1932, this Singapore Bank currently manages assets valued at more than 300 billion Singapore dollars through 630 branches in Asia and around the world. It is the largest by its capitalization Singapore Bank. It offers a full range of services and services in general commercial areas for individuals and legal entities.
Bank of Singapore – is a wholly owned and controlled subsidiary of OCBC engaged in personal banking services. The activity is aimed at servicing individuals with a high level of capital. The main list of services for which this bank provides services at the highest level compared to competing structures includes individually selected wealth management schemes, investment projects and loan schemes, financial analysis and financial planning in the areas of international capital, securities and property. As of November 2016, Bank of Singapore managed personal assets totaling $ 75 billion. Owns many awards and is at the top of the best banks for private banking. The only Asian private services bank to receive an Aa1 rating from Moody's.
DBS Bank – Singapore International Banking and Financial Services Corporation. Opened in 1968, it currently has 21,000 employees, manages 332 billion US dollars and has more than 250 branches around the world, of which more than 100 are located in Singapore. It is the largest in the South Asian region by assets. Due to its strong capital position and excellent credit rating, it has been ranking first in the ranking of the safest bank in Asia for 6 consecutive years. It holds a leading position in the consumer banking sector, asset management, securities brokerage, equity and debt sales.
So you already know about nine local and foreign banking services in Singapore, and you probably are interested in the difference between local banks and foreign ones.
The main distinguishing feature of local banks is the ability to provide a unique service that is available only for this region. In the case of corporate accounts, this is an easier procedure for opening an account and a more relaxed regulation of the movement of funds, in comparison with Western financial institutions. In the case of opening personal accounts, this means access to investment portfolios consisting of local securities and bonds of Singapore corporations, which from year to year show unique profitable properties.
3. Singapore Challenger Banks
I have been a critic of traditional banks regularly as I mentioned on the video below – especially when it comes to wealth management.
I have also previously praised some challenger banks like Monzo and Revolut.
In Singapore, Revolut is available, alongside TransferWise, BigPay and others.
In many ways, the challenger online banks, should be your first choice..
4.Corporate and personal account at Singapore Bank with a visit from 5999 EUR.
To open a corporate and personal account at Bank of Singapore for effective asset management, you will need to fulfill all the conditions presented to potential customers.
Cooperation with the same reliable banks as Swiss banks with a more loyal attitude towards customers will be beneficial to every international company.
With an account at a Singapore bank, more doors will be opened for you, you will receive a number of privileged offers that the bank will provide, and your partners will appreciate the status of a successful businessman.
We will help you fill out all the forms, tell you which documents should be prepared and how to certify them.
The corporate segment offers the opening of corporate accounts for companies and organizations. In this environment, the choice of bank depends on the needs and type of business.
For example, with a projected lack of cash flow, the choice is likely to fall on the bank with the best conditions for lending to a business.
Personal segment allows opening accounts for personal use. Personal accounts can be current and deposit.
The current account is simply a balance in the bank, to which there is always access to withdraw or replenish. Deposit accounts are investment accounts.
The purpose of their discovery is the safety and earning of funds. This is where Singapore offers enticing products.
Bank of Singapore offers the opportunity to personally select a portfolio for each client, depending on the desired level of risk.
For example, for bonds of local companies, which are assessed as an asset with minimal risk, such as SingTel with an annual coupon of 3.25% or Sing Airlines with 3.75%, Bank of Singapore provides an opportunity to loan twice the size of the initial fixed deposit, at only 2% per annum.
Singapore banking system and recommended bank.
The financial sector of Singapore has long been known as one of the most reliable and successful in the world.
Often it is even compared with the Swiss. All banking institutions in Singapore, and there are already more than 120 of them, operate solely on the basis of a license.
Their activities are constantly monitored by the financial regulator MAS. Distinctive features of Singapore banks are stability, reliability, customer focus and the active introduction of high technologies.
Unlike Swiss financial institutions, Singaporean companies are more open to cooperation with non-residents, including those from the CIS countries. Foreign customers here are much more likely to open a bank account. We offer to use the services of one of the most stable private commercial banks.
It has been operating since 1935, regularly expanding the coverage area of banking services.
This is one of the leading Asian banks, whose branches are open in 20 countries. The main branches are located in Malaysia, China, Thailand, Indonesia, as well as in the countries of the Asia-Pacific region, North America and Western Europe.
*What gives a bank account in Singapore to a foreigner?
By opening a personal account at a Bank of Singapore, a foreigner will receive not only a security guarantee for his assets, but also access to the most popular financial services and tools.
Improve the status of your company – to do this, open a corporate account at a bank in Singapore.
The choice of a Singapore bank by foreign customers is also based on the fact that the jurisdiction in which it is located is not included in the offshore lists of the countries of the world.
So, immigrants from Ukraine, Kazakhstan and Russia will not have to worry that their transfers of personal funds to Singapore will cause some suspicion among the fiscal services.
The presence of a personal and corporate account at the Bank of Singapore will increase the investment status of the company and its managers, will give a certain high position when concluding commercial agreements with its business partners.
For freelancers, a bank account is a kind of highly functional "wallet" for receiving fees from foreign customers.
Regarding taxation, Singapore law is very loyal to non-residents, as well as to residents who receive income outside the country.
Profits earned by non-residents in a personal or corporate account with a Bank of Singapore will not be taxable. Singapore has signed a large number of international agreements that will help avoid double taxation of income.
A personal and corporate account opened by non-residents with a recommended bank in Singapore will provide a number of advantages, including:
the ability to remotely control using convenient Internet and telephone banking;
lack of hidden fees and fair rates;
easy access to your assets from any country thanks to debit cards;
professional support and counseling in English;
privileged customer status in each of the bank's regional centers around the world;
concierge service;
great functionality of investment services;
security for their assets.
The Bank of Singapore is focused on helping its high-income customers, will provide a range of high-tech and efficient services to manage their assets.
This frees up personal time for clients, which they can use for themselves and their family, to achieve their priorities and goals.
The bank's help consists in making reasonably correct decisions that will have a beneficial effect on improving the financial condition of customers.
Who can open a bank account in Singapore?
The Bank of Singapore recommended by us will readily cooperate with all applicants who meet the stated requirements.
Bankers' restrictions on customers are not as stringent as those of Swiss banking institutions. At the same time, the quality of investment and financial services is in no way inferior to European standards.
And even more, working mainly in the Asian financial market, the bank has the opportunity to take advantage of a large number of trading and investment instruments and practices.
Check out the limits set by Bank of Singapore for potential customers.
We hasten to note right away that a foreign company will be able to open a corporate account only after its personal accounts are opened by its authorized persons making managerial decisions. You will have to visit Singapore or another country where the bank's territorial centers are open (Malaysia, Thailand and Indonesia).
Foreign companies whose activities are associated with high risk will not be able to open an account with a Bank of Singapore:
weapons;
metals;
crypto currencies;
trade in goods.
Offshore companies are also not accepted as customers, they are considered risky. However, the Bank of Singapore recommended by us is ready to discuss each specific client profile before deciding whether to refuse to open a corporate account.
Acceptable customers include:
individual entrepreneurs;
business partners;
private limited companies;
self-employed persons with professional practice;
associations, clubs and communities.
Personal and corporate account at the Bank of Singapore for a non-resident.
Foreigners are offered exceptionally convenient and favorable conditions for cooperation. Non-residents have the opportunity to open a privileged account with a whole package of pleasant opportunities and bonuses.
At the same time, opening a personal account at a Bank of Singapore is a prerequisite for a corporate account of a client-managed company.
*Account types
The only type of tariff plan for non-residents who have opened a personal account with a bank in Singapore is the Privilege Banking account (privileged).
It can be personalized and collaborative. The client may appoint an authorized account management person from among the registered owners of the joint account.
The account will be accounted for in Singapore dollars, and if it is opened in foreign currency, then for the purposes of accounting, a conditional conversion will be carried out in Singapore dollars at the exchange rate.
Assets under management (AUM) is the market value of the main account and all accounts associated with it. AUM is calculated and expressed in Singapore dollars. Amounts in currencies other than Singapore dollars are conventionally converted.
By opening a personal account with a bank of Singapore, a non-resident gains access to many banking and financial products. Among the main ones:
checks
overdraft;
payment cards;
deposit;
credit.
All current account transactions must be in Singapore dollars (SGD). However, customers can accept and send payments, as well as store savings and place investments in other currencies:
US dollars (USD);
Australian dollars (AUD);
New Zealand dollars (NZD);
Canadian dollars (CAD);
Euro (EUR)
pounds sterling (GBP);
Japanese ah (JPY);
Chinese Yuan (CNH).
At the same time, clients need to be prepared that adverse exchange rate fluctuations can reduce interest income or the initial principal amount of the deposit in foreign currency.
All payments on the current non-currency account are made in Singapore dollars, regardless of whether the account is nominated for them or not. But the bank may agree to the withdrawal of funds in foreign currency, if the client notifies them in advance.
*Types of Bank Cards
A set of functions and services of the Bank of Singapore allows you to make a personal and corporate account of a non-resident more flexible, and the funds on it are accessible to a certain circle of people.
This is achieved by issuing debit cards. At the same time, a high level of confidentiality will remain.
If desired, the client can apply for a payment card of the Bank of Singapore related to his current account. Owners of a personal privileged account have the opportunity to issue a credit card.
Payment cards tied to a personal account
When applying for a payment card issue at a Bank of Singapore, personal account holders will need to pay an entry fee.
Its size is 1,926 SGD, while for the first year you will be exempt from membership fees and will be able to order the first two free additional cards.
Together with the cards you will get the services of a round-the-clock concierge service, privileges for visiting various places of rest, for example, free entrance to the golf club on weekdays and others.
In order to order a privileged bank payment card tied to a personal account, a foreigner must fulfill the condition of a minimum size of an asset under management and have an annual income of at least 60,000 SGD. If you can't fulfill the condition on the amount of annual income or don't have the opportunity to confirm it, then to access card products you can place a deposit in the amount of at least USD 150,000.
The field of the first year of using privileged payment cards of the Bank of Singapore will need to be paid for renewal of membership. Payment of an entrance / annual membership fee for a card provides access to an exclusive package in the amount of USD 30,000 (credit limit).
After paying the annual membership renewal fee for a credit card within 60 days, USD 30,000 will be credited.
It should be noted that the bank does not make advance loans.
Corporate Account Payment Cards
Non-resident companies that own a corporate account may issue a debit payment card to a Bank of Singapore. To do this, you need to provide an additional package of documents and fulfill a number of conditions:
Have an open current business account for corporate clients in SGD.
Properly execute a decision on accounts and services (not applicable for an individual entrepreneur).
Provide a copy of the NRIC (on both sides) or the passport of all applicants.
Now you know almost all about Singapore banking services and how it works. If you're a foreigner and you want your funds be in a safe place, go ahead and trust it to a Bank of Singapore.
Conclusion
The challenger banks should be your first choice in Singapore and beyond.
If you can't get access to those solutions, there are other decent options in Singapore.
Further Reading
The article below looks at the best investment options for expats globally.
Tags
bank account for international students in singapore
,
foreigner open bank account in singapore ocbc
,
foreigner open posb bank account in singapore
,
global bank account
,
how to open bank account in singapore for malaysian
,
ocbc bank account opening requirement
,
singapore
,
singapore offshore bank account
,
singapore offshore banking
,
Singaporean Bank Accounts for Foreigners
,
Singaporean Bank Accounts opening
,
Singaporean Bank Accounts opening online