Owning a luxury holiday home offers a multitude of benefits that go beyond the obvious allure of having your own private retreat.
First and foremost, a luxury holiday home provides you with the ultimate escape from the stresses of daily life. Imagine having a place to unwind and recharge, where you can immerse yourself in tranquility and luxury.
Whether it's a beachside villa, a mountain chalet, or a countryside estate, your holiday home can become your personal sanctuary.
That is not to mention that owning a luxury holiday home allows you to create lasting memories with your loved ones. It provides the perfect setting for family gatherings, intimate celebrations, or simply spending quality time together.
Unlike staying in a hotel or rental property, having your own holiday home offers a sense of familiarity and comfort that can enhance these special moments.
For savvy investors, luxury holiday home can also double as a lucrative investment. With the rise in popularity of vacation rentals, owning a property in a desirable location can present an opportunity for generating rental income.
By carefully managing and marketing your property, you can offset the costs of ownership and potentially even turn a profit.
In this article, we will discuss all these points, alongside considerations you should have if you want to own a luxury holiday home, and where.
If you want to invest as an expat or high-net-worth individual, you can email me (advice@adamfayed.com) or use these contact options.
What should you consider before buying a holiday home in Europe?
Owning a luxury holiday home in Europe offers a multitude of benefits, from providing a private sanctuary to creating lasting memories and even offering a potential source of income.
However, before diving into this venture, there are several factors you should consider to ensure that you make the right purchase.
When it comes to buying a luxury holiday home, thorough consideration is key to making a sound investment. Here are some essential factors to keep in mind before making your purchase.
How should you choose the location of your holiday home?
The location of your luxury holiday home plays a crucial role in the enjoyment and potential return on investment. Consider the type of destination that appeals to you, whether it's a beachfront paradise, a serene countryside, or a vibrant city.
Each location offers its own unique charm and attractions, so it's important to align your preferences with the destination.
In addition to personal preferences, consider the accessibility of the location. Is it easily reachable by air or road? Are there nearby amenities such as supermarkets, restaurants, and healthcare facilities?
These factors will not only impact your convenience but also influence the demand for rental properties in the area.
How much should you spend on a luxury holiday home?
Before diving into the luxury holiday home market, it's essential to set a realistic budget. Consider not just the purchase price, but also ongoing expenses such as maintenance, property management fees, and taxes.
It's important to factor in these costs to ensure that owning a luxury holiday home aligns with your financial goals.
Think carefully about the potential return on investment if you plan to rent out the property. Research the average rental rates in the area and calculate the potential income you can generate.
This will help you determine if the property can provide a sufficient return to cover your expenses and potentially yield a profit.
What amenities and features should you look for in a holiday home?
The amenities and features of a luxury holiday home are what truly set it apart from a regular vacation property. When considering a potential purchase, make a list of the luxurious elements that are important to you.
This could include features such as a private pool, a spa area, a gourmet kitchen, or even a home theater.
Additionally, consider the outdoor spaces and landscaping. A well-designed outdoor area with lush gardens, comfortable seating, and breathtaking views can greatly enhance your overall holiday experience.
These luxurious features not only enhance your own enjoyment but also add value to the property should you decide to sell in the future.
Are there any legal considerations you should have?
When buying a luxury holiday home, it's crucial to navigate the legal aspects of property ownership.
Research the local laws and regulations regarding property ownership, especially if you're purchasing in a foreign country.
Familiarize yourself with the process of acquiring the property, including any restrictions on foreign ownership or specific documentation required.
It's also wise to consult with a local real estate attorney who can guide you through the legal aspects of the purchase. They can ensure that all contracts and agreements are in order, and that you have a clear understanding of your rights and obligations as a property owner.
Navigating the luxury real estate market can be complex, which is why it's often beneficial to enlist the help of a professional real estate agent.
Look for an agent who specializes in luxury properties and has extensive knowledge of the local market. They can help you find the best properties that align with your preferences and budget, negotiate on your behalf, and provide valuable insights into the market conditions.
A reputable real estate agent will have access to exclusive listings and can save you time and effort by conducting preliminary screenings of potential properties. They can also provide guidance on the local market trends, helping you make an informed decision.
What will you do for the maintenance and management of your new home?
Owning a luxury holiday home requires ongoing maintenance and management. Consider whether you're willing to take on these responsibilities yourself or if you prefer to hire a property management company.
A property management company can handle tasks such as property maintenance, cleaning, and guest services if you plan to rent out the property.
It's important to factor in the cost of property management when budgeting for your luxury holiday home. This expense ensures that your property is well-maintained and provides a seamless experience for both you and your guests.
Buying a luxury holiday home offers a world of possibilities, from providing a private sanctuary to generating rental income. But it's not all fun and games.
It is important to consider factors such as location, budget, amenities, legal considerations, and property management so you can make an informed decision that aligns with your lifestyle and investment goals.
What are the best places to buy a holiday home in Europe in 2023?
Paris, France
Paris, the capital, is one of the most visited cities in Europe, making France an excellent place to buy a second home.
Since the beginning of 2022, the city has seen an increase in visitors, which is not surprising given its stellar reputation.
The number of tourists visiting the city has increased by 20% recently, and with 22,000 visitors per day, the Eiffel Tower is almost at capacity.
Renting an Airbnb with a view of the Eiffel Tower will allow you to take in the famous landmark's nocturnal light show without leaving the comfort of your own room.
Besides the two cathedrals mentioned above, other famous Parisian sites include the Louvre, the gardens of Versailles Castle, Sainte-Chapelle, and Notre-Dame.
Paris has numerous exciting things to do throughout the year besides just sightseeing. Paris is home to Disneyland, Europe's most popular theme park. With the Eurostar connecting it to London and aircraft arriving from all across Europe, this city truly does have something for everyone.
Should you buy a holiday home in Paris?
Paris, often regarded as the "City of Love," is a dream destination for many. Its picturesque streets, iconic landmarks, and rich cultural heritage make it a top choice for travelers from around the world.
Vibrant Lifestyle and Cultural Hub
Paris boasts a vibrant lifestyle that is hard to match. From its world-class museums like the Louvre and Musée d'Orsay to its renowned theaters and operas, the city offers a plethora of cultural experiences.
Owning a holiday home here means having easy access to art, history, and entertainment right at your doorstep. Imagine strolling along the Seine River, sipping coffee at charming sidewalk cafes, and indulging in the city's culinary delights whenever you desire.
Excellent Investment Opportunity
Paris has long been a desirable location for real estate investment. The city's property market has shown remarkable stability and growth over the years, making it an attractive option for those seeking a profitable investment.
With its strong economy and steady stream of tourists, you can expect your holiday home in Paris to appreciate in value over time. Additionally, renting out your property when you're not using it can provide a significant source of income.
Unmatched Architecture and Beauty
Paris is renowned for its stunning architecture and timeless beauty. From the iconic Eiffel Tower to the majestic Notre-Dame Cathedral, the city is a treasure trove of architectural wonders.
If you own a holiday home in Paris, you can wake up to breathtaking views every day and immersing yourself in the city's enchanting atmosphere.
Whether you prefer the charm of the historic neighborhoods or the sophistication of the modern districts, there's a perfect property waiting for you in Paris.
Proximity to Europe's Top Destinations
One of the advantages of owning a holiday home in Paris is its central location within Europe. The city's excellent transportation infrastructure makes it easy to explore other European destinations.
Within a few hours, you can reach cities like London, Amsterdam, Barcelona, and Rome. This opens up endless possibilities for weekend getaways and allows you to experience the diversity of Europe without the hassle of extensive travel.
Lifestyle and Luxury
Paris is synonymous with luxury and refinement. By purchasing a holiday home in the city, you gain access to a lifestyle that exudes elegance and sophistication.
From designer boutiques and high-end restaurants to world-class spas and exclusive clubs, Paris offers a level of luxury that few other cities can match. Owning a property here means indulging in the finer things in life and enjoying the privileges that come with it.
A City for All Seasons
Paris is a city that comes alive in every season. In the spring, you can witness the blooming of cherry blossoms in parks and gardens.
Summers are filled with outdoor festivals, concerts, and long evening walks along the Seine. Autumn brings a breathtaking display of colors as the city's trees change hues, while winter transforms Paris into a magical wonderland with its charming Christmas markets and ice skating rinks.
Investing in a holiday home in Paris is not just a financial decision; it's an investment in a lifestyle that is steeped in art, culture, and beauty.
With its vibrant atmosphere, excellent investment potential, and proximity to other European destinations, Paris is an ideal location for those seeking a second home. By owning a property in this iconic city, you gain the opportunity to create lasting memories and immerse yourself in the magic that is Paris.
Balearic Islands, Spain
Spain is a popular destination for both international tourists and those looking to purchase a second home abroad.
It is easy to see why so many tourists flock here every summer; the country has both great weather and tasty cuisine.
The picturesque cities that dot the Balearic Islands are ideal places to kick back and unwind after a day of sightseeing, hiking, or cycling.
There is so much to do and see on the islands of Majorca, Menorca, and Ibiza that it can be difficult to pick a favorite. Majorca is the finest island to invest in because of its inexpensive house prices and large tourist numbers.
Should you buy a holiday home in the Balearic Islands?
This stunning archipelago, consisting of Mallorca, Menorca, Ibiza, and Formentera, offers a wealth of reasons to consider purchasing a holiday home. From pristine beaches to vibrant nightlife, the Balearic Islands have it all.
Natural Beauty and Pristine Beaches
The Balearic Islands boast some of the most breathtaking natural landscapes in the Mediterranean. Miles of pristine white sandy beaches, crystal-clear turquoise waters, and dramatic cliffs create a picturesque setting that will leave you in awe.
Imagine waking up to the sound of waves crashing on the shore, with panoramic views of the Mediterranean Sea right from your doorstep. With a holiday home in the Balearic Islands, you can experience this beauty every day.
Mediterranean Climate
The Balearic Islands enjoy a mild Mediterranean climate, making it an ideal destination year-round. Summers are warm and sunny, perfect for enjoying the beaches and outdoor activities.
Winters are mild, with temperatures rarely dropping below 10°C (50°F). This mild climate allows you to enjoy the natural beauty and charm of the islands no matter the season.
Vibrant Nightlife and Entertainment
The Balearic Islands are renowned for their vibrant nightlife, attracting party-goers from all over the world.
Ibiza, in particular, is famous for its legendary clubs and DJ sets that keep the island pulsating with energy. If you're looking for a lively and entertaining atmosphere, a holiday home in the Balearic Islands will provide you with endless opportunities to dance the night away and create unforgettable memories.
Cultural Heritage and History
Beyond the beaches and parties, the Balearic Islands boast a rich cultural heritage and history. From ancient ruins to medieval towns, these islands are a treasure trove of historical sites waiting to be explored.
Palma de Mallorca, the capital of Mallorca, is home to stunning architecture, including the majestic Palma Cathedral and the historic Bellver Castle. Owning a holiday home in the Balearic Islands allows you to immerse yourself in this rich cultural tapestry.
Outdoor Activities and Sports
The Balearic Islands offer a wide range of outdoor activities and sports to suit every taste. From hiking and cycling in the Tramuntana Mountains of Mallorca to snorkeling and diving in the crystal-clear waters, there is something for everyone.
The islands also provide excellent conditions for sailing, windsurfing, and golfing. With a holiday home in the Balearic Islands, you'll have endless opportunities to explore the great outdoors and stay active.
Investing in a holiday home in the Balearic Islands is not just a financial decision; it's an investment in a lifestyle filled with natural beauty, vibrant nightlife, and rich cultural experiences.
Whether you're seeking relaxation on sun-soaked beaches or thrilling adventures, the Balearic Islands offer it all. Make your dream of owning a holiday home in this Mediterranean paradise a reality and create memories that will last a lifetime.
Tuscany, Italy
Expect high occupancy rates throughout the summer months as tourists from all over the world flock to Italy.
Tuscany is a beautiful and varied region of Italy, where visitors may experience both the bustle of Pisa and Florence and the peace and quiet of the Tuscan countryside.
Hosts might benefit greatly from purchasing either a Pisa apartment or a villa in the southern region of Tuscany, as their guests will be able to simply explore the area by renting a car and having a secure parking spot.
However, staying in one of the many beautiful farmhouses that are native to the area and are referred to as agriturismi by the locals is often considered to be the greatest way for visitors to see the region. Guests at a Tuscan farm stay enjoy cooking their own meal and sipping wine from a nearby vineyard.
Should you buy a holiday home in Tuscany?
Tuscany, Italy is a dream destination that captivates the hearts of travelers from around the world. With its picturesque landscapes, rich history, and exquisite cuisine, it's no wonder why many consider buying a holiday home in Tuscany.
Breathtaking Landscapes
First and foremost, Tuscany is renowned for its breathtaking beauty. The rolling hills adorned with vineyards, the cypress-lined roads, and the medieval towns perched on hilltops create a truly enchanting atmosphere.
Owning a holiday home in Tuscany means waking up to this idyllic scenery every day, immersing yourself in the region's unmatched architectural charm.
Gateway to Italy
Furthermore, Tuscany's central location within Italy offers easy access to explore the rest of the country. From the iconic art and history of Florence to the romantic canals of Venice, and the ancient ruins of Rome, Tuscany serves as the perfect base for exploration.
Within a few hours' drive, you can experience the diverse beauty and culture that Italy has to offer.
Cultural Wonders for All Types
In addition to its beauty and location, Tuscany offers a lifestyle that is second to none. The region is renowned for its slow-paced lifestyle, where enjoying life's simple pleasures is valued.
Imagine spending your days indulging in world-class wines, savoring authentic Tuscan cuisine, and strolling through charming villages. Owning a holiday home in Tuscany allows you to embrace this relaxed and refined way of life.
Moreover, Tuscany offers a range of activities to suit every taste. From hiking and cycling through the stunning countryside to visiting famous wineries and indulging in wine tastings, there is something for everyone.
Tuscany also hosts numerous cultural events, such as art exhibitions, music festivals, and historical reenactments, ensuring there is always something exciting happening.
Holiday weather
Last, but certainly not least of all, Tuscany's beauty is not limited to a specific season. In the spring, the rolling hills are covered in vibrant wildflowers, while the summer brings long sunny days perfect for outdoor dining and relaxation.
In the fall, the vineyards turn golden, creating a picturesque landscape, and in winter, the region's charming towns are adorned with festive lights and decorations.
Investing in a holiday home in Tuscany is not just about owning a property; it's about immersing yourself in a lifestyle steeped in art, history, and natural beauty.
It's about indulging in the finest cuisine and wines and embracing the relaxed pace of life. Tuscany offers an unparalleled experience that will leave you with cherished memories for a lifetime.
Santorini, Greece
The weather in Greece, especially on the southern islands, is wonderful throughout the year. In the southern Aegean Sea, on the island of Santorini, you will find some of the most stunning white villas with blue roofs in all of Greece.
Tourists from all over the world stay in these recognizable structures because they believe it to be among the most beautiful sites on Earth, and it is also a favorite location for weddings.
The fact that Santorini has garnered so much attention from far and wide is indicative of the island's advanced international infrastructure and native English speakers, making it an ideal vacation destination.
Property prices are greater than in other parts of Greece, but the area's international appeal and distinct selling point ensure a healthy return on investment. The finest vacation rental on Santorini is a private property with a pool, and the greatest area to stay in is along the north shore, such the village of Oia.
Should you buy a holiday home in Santorini?
This stunning island, with its iconic white-washed buildings, blue-domed churches, and breathtaking views of the Aegean Sea, offers a truly magical experience. Here are some compelling reasons why you should consider buying a holiday home in Santorini.
Unparalleled Beauty
Santorini is famous for its natural beauty and unique architecture. The island is a paradise of picturesque villages perched on cliff edges, offering mesmerizing views of the caldera.
The stunning sunsets in Santorini are renowned worldwide and are best enjoyed from the comfort of your own holiday home. Imagine waking up to the sight of the azure sea and the volcanic cliffs every morning – an experience that will leave you in awe.
Awe-Inspiring Beaches
Santorini is home to some of the most beautiful beaches in the world. From the red sands of Red Beach to the black sands of Kamari and Perissa Beach, each beach offers a different experience.
Whether you prefer relaxing on the sunbeds, swimming in crystal clear waters, or trying out thrilling water sports, Santorini has it all. With your own holiday home, you can have easy access to these stunning beaches and enjoy them at your own leisure.
Rich History and Culture
Santorini is steeped in history and culture, making it a fascinating destination for history enthusiasts. Explore the ruins of ancient Thera, visit the Akrotiri Archaeological Site, or wander through the charming streets of Oia and Fira to discover the island's unique architecture and traditional Cycladic culture.
Owning a holiday home in Santorini allows you to immerse yourself in this rich history and culture, giving you the opportunity to truly understand and appreciate the island's heritage.
Culinary Delights
Greek cuisine is renowned for its flavors and freshness, and Santorini is no exception. Indulge in mouthwatering dishes such as fresh seafood, traditional Greek salads, and famous local delicacies like fava and tomato keftedes.
Santorini is also famous for its local wine production, especially the crisp white wines made from the island's indigenous grape variety, Assyrtiko.
Owning a holiday home in Santorini means you can savor these culinary delights whenever you please, as well as explore the island's numerous tavernas and gourmet restaurants.
Thriving Tourism Industry
Santorini is one of the most popular tourist destinations in Greece, attracting millions of visitors each year. This thriving tourism industry makes Santorini a great investment opportunity.
As an owner of a holiday home in Santorini, you can tap into the lucrative rental market and generate income when you're not using the property yourself. The demand for vacation rentals in Santorini remains high throughout the year, making it a smart investment choice.
Unforgettable Experiences
Owning a holiday home in Santorini means you have the luxury of visiting whenever you desire. You can spend your summers basking in the Mediterranean sun, exploring the island's hidden gems, and enjoying the vibrant nightlife.
But Santorini's allure extends beyond the summer months. The island's mild winters offer a quieter and more peaceful experience, where you can enjoy long walks along the cliffs, cozy nights by the fireplace, and the tranquility of the off-season.
The island's unparalleled beauty, rich history, culinary delights, and thriving tourism industry make it an ideal destination for those seeking a second home.
Whether you're looking for a place to unwind and relax or a smart investment opportunity, Santorini has it all.
Split, Croatia
Croatia is the perfect vacation destination for individuals who wish to get away from it all. Beautiful island landscapes and fascinating historical sites have earned this country international renown.
Explore the Dalmatian coast from the convenient base of Split, the country's second-largest city. Split is Old Town and city center are filled with old structures, so booking an Airbnb rather than a hotel will provide you with more space, more comfort, and charm.
One of the greatest places to buy a vacation house in Croatia is Split, where visitors are expected to get more for their money at flats than hotels.
Should you buy a holiday home in Split?
When it comes to Mediterranean destinations, Croatia is a hidden gem that has gained popularity among travelers in recent years.
Among its many beautiful cities, Split stands out as a prime location to consider when buying a holiday home. Here are some compelling reasons why investing in a holiday home in Split, Croatia, is a great idea.
Rich History and Culture
Split is a city with a fascinating history that dates back to ancient times. Its most famous attraction, the Diocletian's Palace, is a UNESCO World Heritage site and a living testament to the city's rich cultural heritage.
Owning a holiday home in Split means having the opportunity to immerse yourself in this historic environment and explore the city's numerous museums, galleries, and archaeological sites.
Stunning Natural Beauty
Situated on the picturesque Dalmatian Coast, Split boasts breathtaking natural beauty that will leave you in awe.
The city is surrounded by crystal-clear waters, rugged mountains, and lush greenery, offering a perfect blend of coastal and inland landscapes. From the pristine beaches to the nearby national parks, Split provides an abundance of natural wonders to explore and enjoy.
Mediterranean Climate
Like the Balearic Islands, Split enjoys a Mediterranean climate, characterized by mild winters and long, hot summers.
This means that owning a holiday home in Split allows you to escape the harsh winters of northern Europe and enjoy pleasant temperatures throughout the year.
Whether you prefer lounging on the beach under the warm sun or exploring the city's charming streets, the Mediterranean climate of Split ensures enjoyable outdoor activities in any season.
Vibrant Lifestyle and Entertainment
As the second-largest city in Croatia, Split is a vibrant and lively destination that offers a wide range of entertainment options.
The city's bustling waterfront promenade, known as the Riva, is lined with cafes, restaurants, and shops, making it the perfect place to unwind and soak up the atmosphere.
Split also hosts numerous cultural events, music festivals, and a vibrant nightlife scene that caters to all tastes and preferences.
Gateway to the Adriatic Islands
One of the biggest advantages of owning a holiday home in Split is its proximity to the stunning Adriatic islands.
From Split, you can easily access popular destinations such as Hvar, Brac, and Vis, known for their pristine beaches, crystal-clear waters, and charming coastal villages. Having a holiday home in Split gives you the freedom to explore these idyllic islands and create unforgettable memories.
Excellent Investment Opportunity
Croatia's tourism industry has been booming in recent years, and Split is at the forefront of this growth.
With its rich history, natural beauty, and vibrant lifestyle, the city attracts a large number of tourists year-round.
This makes owning a holiday home in Split not only a great place to relax and enjoy, but also a wise investment opportunity. You can choose to rent out your property during peak tourist seasons and generate a steady income stream.
Split, Croatia, offers a unique blend of history, natural beauty, vibrant lifestyle, and excellent investment potential.
Owning a holiday home in this Mediterranean paradise provides the perfect opportunity to indulge in the city's rich culture, explore its stunning surroundings, and create lasting memories.
Davos, Switzerland
Traveling to health and wellness locations is on the rise as people learn to appreciate the positive effects of meditation and time spent in nature.
Davos has long been renowned as a high-altitude wellness resort, a reputation that gained popularity in the 1950s after a German physician named Alexander Spengler settled in the area and noticed the residents' unusually high levels of health.
Travelers curious about the special microclimate of the Alps' highest town began arriving in droves not long after.
Davos is gaining in popularity among those who are looking for pristine environments to visit on wellness vacations. This Alpine resort attracts many tourists who come to breathe the fresh air and hike the region's stunning trails.
Should you buy a holiday home in Davos?
Davos, Switzerland, is a picturesque Alpine town renowned for its natural beauty, world-class skiing, and prestigious international events.
Nestled in the heart of the Swiss Alps, Davos offers a unique blend of tranquility, adventure, and cultural experiences.
Breathtaking Natural Surroundings
Davos is blessed with awe-inspiring natural beauty, surrounded by majestic peaks and pristine alpine landscapes.
The town is a haven for outdoor enthusiasts, offering a myriad of activities such as hiking, mountain biking, and paragliding.
Owning a holiday home in Davos means waking up to breathtaking views every day, with the opportunity to explore nature in all its glory right at your doorstep.
World-Class Skiing
Davos is a paradise for snow lovers, boasting one of the largest ski areas in the Alps. With over 300 kilometers of slopes catering to all levels of expertise, it's a winter sports haven that attracts skiers and snowboarders from around the world.
Buying a holiday home in Davos means having easy access to top-notch ski resorts, enjoying endless days on the slopes, and creating unforgettable memories with family and friends.
Prestigious International Events
Davos is globally recognized for hosting the annual World Economic Forum, where world leaders, business tycoons, and influential thinkers converge to discuss pressing global issues.
The town also hosts various cultural and sporting events throughout the year, including the Spengler Cup ice hockey tournament and the Davos Music Festival. When you own a holiday home in Davos, you can be part of these prestigious events and immerse yourself in a vibrant cultural scene.
Quality of Life
Switzerland consistently ranks among the top countries in terms of quality of life, and Davos is no exception. The town offers excellent healthcare facilities, a safe and clean environment, and an efficient transportation system.
Davos is also known for its renowned international schools and educational opportunities. Buying a holiday home in Davos means enjoying a high standard of living and providing your family with access to world-class education and healthcare.
Year-Round Activities
Davos is not just a winter destination. During the summer months, the town transforms into a playground for outdoor enthusiasts.
From hiking and mountain biking to golfing and fishing, there's no shortage of activities to keep you entertained.
Davos also offers a vibrant nightlife and a range of cultural events, including music festivals and art exhibitions. Owning a holiday home in Davos means enjoying a diverse range of activities throughout the year.
Excellent Investment Potential
Switzerland is known for its stable economy and strong real estate market. Buying a holiday home in Davos presents an excellent investment opportunity, as demand for properties in this sought-after location remains high.
The town's popularity as a year-round tourist destination ensures a steady stream of rental income, making it an attractive investment option for those looking to generate passive income.
Buying a holiday home in Davos, Switzerland, offers a multitude of benefits. From its breathtaking natural surroundings and world-class skiing to prestigious international events and a high quality of life, Davos has something to offer everyone.
Whether you seek relaxation, adventure, or a smart investment opportunity, Davos is the perfect place to call your second home.
Final thoughts
It might be difficult to decide where in Europe to invest in real estate because there are so many stunning areas to select from. There is no shortage of desirable vacation places, what with the nearly constant sunlight, the brilliant turquoise waters, the sun-soaked secret coves, and the pristine beaches.
One helpful piece of advice is to begin your search in a more affluent or promising neighborhood. You can narrow your search if you are primarily concerned with ROI, but broaden it if that is not the case.
If you are a Brit looking to buy a vacation house in Europe, you might be concerned about Brexit is potential impact on your plans. The good news is that this is possible, albeit it will require slightly more paperwork than usual.
But do not let the bureaucracy put you off purchasing a home in Europe. Whether you are looking for a second home as tourism picks back up or a safe haven for your savings while the market does a wild ride, Europe has a lot to offer.
Buyers are flocking to the continent because it offers a wide variety of desirable amenities, including access to good dining, a thriving cultural scene, and breathtaking landscapes.
Pained by financial indecision? Want to invest with Adam?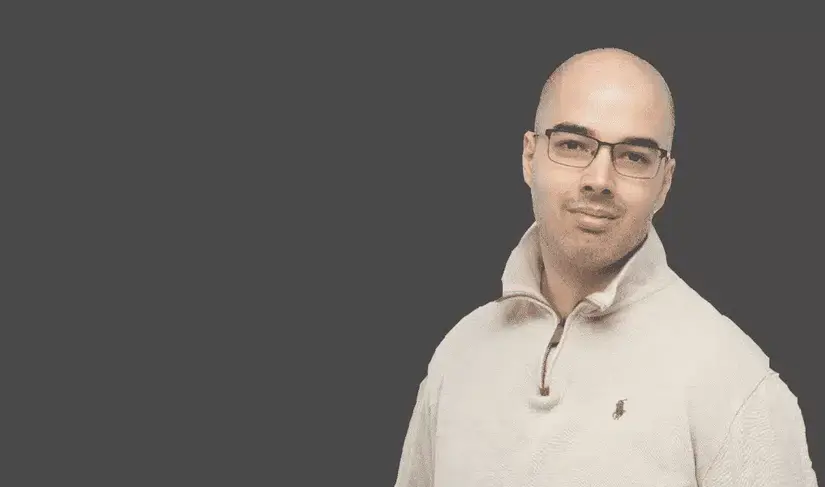 Adam is an internationally recognised author on financial matters, with over 669.2 million answer views on Quora.com, a widely sold book on Amazon, and a contributor on Forbes.