Find out if Smithfield Lofts, an off plan property in Birmingham, is a good investment.
If you have any questions or want to invest as an expat or high-net-worth individual, you can email me (advice@adamfayed.com) or use these contact options.
There might be alternative projects that will be better suited for your needs.
What is off plan property?
Properties sold off-plan are those for which construction has not yet begun. These properties are purchased with the expectation that building will be completed within one to five years. Because there is currently no physical structure to see, buyers are limited to the developer's blueprints, designs, and property representations.
Buyers often put down a 10 percent deposit at the outset, with the rest of the money payable upon final inspection. Houses typically have a shorter building time frame than apartments, however this ranges from a few months to many years. Off-plan properties are attractive to people looking to invest in real estate since they are generally available at prices below the current market value, with the value expected to grow upon completion.
Smithfield Lofts Birmingham Background
In a bustling 711-home neighborhood, Prosperity Investments and Developments' Smithfield Lofts launched a lively Southern Gateway. Smithfield Lofts is modeled after New York City's trendy Meatpacking District and is meant to be a part of the city's emerging cultural center. Over the course of two separate lots, this grand undertaking will include structures of seven to a staggering twenty-three stories.
Smithfield Lofts, with 317 studios and 394 two-bedrooms, is an affordable option for city dwellers thanks to its focus to provide modern, tailored living spaces at a 10% discount on certain units. A portion of the development's ground floor will be set aside for locally owned shops, eateries, and studios.
New green corridors, public and private gardens, and a full complement of 5-star hotel-level services, including 24-hour concierge service, take center stage. Rooftops, balconies, a theater, and a TV lounge encourage social interaction, as are designated work spaces and a fitness studio. Sustainable commuting is promoted through 100% bicycle spaces in the scheme.
Several existing buildings including non-designated heritage properties must be demolished in order to make way for the realization of this concept, including:
Nos. 30-32 Bradford Street
No. 232 Moseley Street
No. 34 Rea Street
Nos. 300-325 Cheapside
The innovative payment plan lets you pay a 30% deposit over 30 months after a 5% deposit to reserve a unit. A one-bedroom apartment can be reserved for 1,999 pounds per month. One-bedroom flats cost 199,995 pounds, while two-bedroom go for 299,995 pounds. The second phase of construction is intended to raise prices, giving early investors privileged pricing and higher returns. Smithfield Lofts offers a few luxury flats close to Birmingham's center.
Main Features
Smithfield Lofts' prime location in Digbeth, Birmingham, a Sunday Times-acclaimed best place to live in the UK, ensures easy access to major transportation hubs such as New Street Grand Central Train Station and the coach station, both just minutes away. Access to entertainment, education, and the CBD makes the development convenient.
Residents of Smithfield Lofts enjoy a variety of high-end amenities. These include round-the-clock concierge services, beautifully landscaped rooftop gardens and terraces, a state-of-the-art gym and fitness center, a residents' lounge, cinema facilities, a dining occasion kitchen, co-working spaces, and a quiet room—a concept that seamlessly blends living and working needs.
Smithfield Lofts has seen high demand from renters thanks to the city of Birmingham's improving economy and increased number of available jobs. Because of this need, Smithfield Lofts is in a prime location to attract high-end tenants.
Certain financial models and market assessments suggest Smithfield Lofts may profit investors. Investments in Birmingham real estate may benefit from its dependable rental income and long-term appreciation.
What makes the Smithfield Lofts Birmingham attractive?
According to JLL's projection, Birmingham is anticipated to experience a remarkable 19.2% increase in property prices from 2023 to 2027, surpassing the national UK average of 8.9% by a significant margin.
This positive trend can be beneficial to investors.
Smithfield Lofts' position is strategic thanks to:
Connectivity to the airport, train system, and highways is superb
Allures commercial enterprises and urban dwellers
Thriving job market results in consistent demand for rental properties
Attracts both new businesses with fresh ideas and large, well-established ones
Birmingham Clean Air Zone and HS2 project enhance appeal
Investing aligns with a city on the verge of economic success
Significant urban regeneration projects underway
Iconic developments like Smithfield and Paradise Birmingham
Transformation of Curzon Street Station area
Rising property values and demand for rentals are the result of a commitment over the long term
Rich cultural scene, theaters, Michelin-starred restaurants
Extensive shopping district
Abundance of green spaces like Cannon Hill Park
Appeals to diverse and engaged population
Increasing demand for residential and commercial properties in city center and surroundings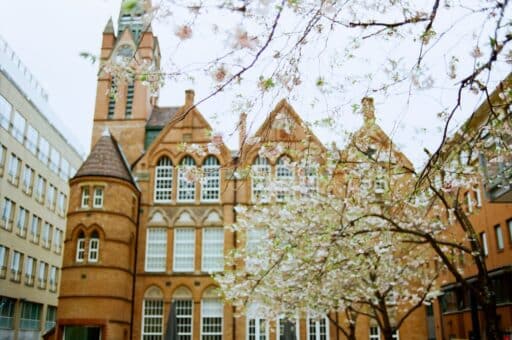 Project Updates
According to UK architectural magazine Architects' Journal, concerns about the lack of affordable housing, the prevalence of one- and two-bedroom units, and the potential loss of non-listed heritage assets led to a six-to-three vote against approving the plans for Smithfield Lofts on August 17 by the planning committee of Birmingham City Council.
Members of the council reportedly noted a need for three- and four-bedroom flats for families in the downtown area, in contrast to the submitted scheme's 44% allocation to one-bedroom units, and one council member commended the Smithfield Loft proposal's innovative design and utilization of brownfield property.
Concerns were also raised since the plan called for the demolition of a wide range of buildings, some as tall as three stories, including some post-war additions and some that were built in the classic redbrick industrial and warehouse style.
Representative Gareth Moore summed up the general feeling when he called the application "awful," citing its lack of aesthetic attraction and its inability to provide the required housing mix, according to the Journal.
This rejection from authorities just highlights the cons of investing in off-plan properties like Smithfield Lofts Birmingham. Let's further discuss the disadvantages of investing in off-plan properties.
Risks of Off Plan Property Investment
Uncertainties are evident
Investing in an off-plan property involves a substantial commitment to something that is still in the process of being built, introducing a level of uncertainty into the equation. A major source of this uncertainty for most buyers revolves around the developer's competence and their capacity to finance the construction adequately.
It's important to remember that while impressive visual representations can be crafted by any company, not all developers possess the capability to deliver a property up to your anticipated standards and within your desired timeframe.
Besides, the property market is inherently susceptible to fluctuations, and off-plan projects are not immune to these dynamics. Variations in expected returns on investment can be caused by market fluctuations' effects on property prices.
Developers with limited track record or sketchy background
One of the most significant dangers of off-plan home purchases is that they may be made with developers who lack the necessary expertise. Because of the risk involved in investing in a concept rather than a finished product, it is crucial to research the developer's past work and qualifications before committing to an off-plan property.
Investors in off-the-plan properties from less seasoned builders should be aware of the potential for problems. Even though it doesn't happen often, off-plan developments might experience developer default, which can cause major financial losses for buyers, especially if the project isn't completed.
Property Alterations
Developers may be allowed to make small changes to the floor plan or to replace appliances and fixtures with those of comparable quality, depending on the terms of your contract. Trustworthy developers, who place a premium on user happiness, work hard to limit the need for such tweaks whenever possible.
You should, therefore, investigate the developer you're considering working with. A good lawyer will also check that your contract has enough safeguards against unexpected changes and will alert you as soon as possible to any pertinent terms.
Purchasing an Off-Plan Property in an Unsuitable Location
The possible impact of property market volatility on investment returns is another widespread risk of investing in off-plan houses. House prices and rental rates fluctuate like any other type of real estate investment, typically in response to demand shifts for living space in the neighborhood.
The risk of a large decline in property value due to market fluctuations is problematic since it reduces capital growth returns for property investors. The investment's rental yields may also be impacted if tenancy rates fall, as this would lead to lower rental income.
Estate Appraisals
A valuation is required by your bank to grant a property acquisition loan. At this evaluation, a bank-appointed neutral valuer will assess the property's value. Both new and used properties are valued using this method. Property valuation is subjective and might vary depending on the valuer.
Buying off-plan or a pre-existing property requires you to be prepared for a lower valuation. This may require you to cover the difference between the property's valuation and purchasing price. Notably, if the appraised value turns out to be inaccurate or below expectations, you may always ask for a second opinion from a different valuer who might be in a better position to understand the property's specific value proposition.
Financial Challenges When Investing in Off-Plan Properties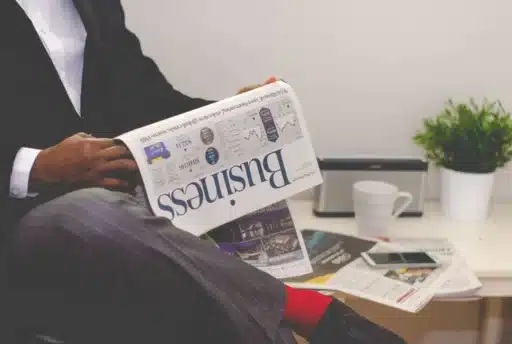 Another aspect that some individuals view as a drawback to investing in off-plan properties is the distinct payment process compared to purchasing a fully constructed property. While many investors typically utilize buy-to-let mortgages to finance their investment properties, securing a mortgage offer for an off-plan purchase can be a complex endeavor.
The reason behind this complexity is that off-plan properties often have completion dates that extend several years beyond the commencement of construction, necessitating periodic reapplications for your mortgage, typically every six months.
Please note that many mortgage lenders are willing to offer buy-to-let mortgages for off-plan home purchases. Alternative investment financing solutions are available if you desire to avoid problems too.
How to lessen the risks
Can you mitigate the risks of investing in an off plan property? Yes, you can. Below are some pointers to help you if you've set your mind in this type of investment:
Do your homework on the developer and the construction company before committing to an off-the-plan real estate transaction. Find a team of developers who has a track record of completing projects on time and under budget. Inquire into the builder's background and verify their experience by checking out legitimate customer testimonials and ratings.
Location is crucial too when investing in preconstruction property. It's not only about buying a property cheaply. Do prioritize assets in areas with good transit, amenities, and growth prospect. Examine local rental demand and capital appreciation prospects.
Off-plan home investments usually require a predetermined payment schedule. It is standard practice for investors to put up some money up front and then make regular payments until the building is finished. The monthly schedule, interest rates, and penalties for late or skipped payments are only some of the terms and conditions of this payment plan that you must fully understand.
Investing in real estate before it is built comes with some unexpected costs like paying for legal representation, paying taxes, and performing routine maintenance. Budget for these additional expenses and include them in your predicted returns when calculating the viability of your investment.
Potential building delays and other issues are only two of the unknowns that can affect an off-plan home transaction. A contingency plan should be made in case any of these risks materialize. Prepare for the possibility that the sale will take longer than planned by doing things like putting money away to cover any unforeseen expenses or thinking of a method to rent out the property.
It is wise to consult an expert before committing to an off-plan home investment. Financial advisors, property lawyers, and experienced real estate agents are all good resources to tap into for this purpose.
Final Thoughts
Investing in Smithfield Lofts Birmingham in its current form has a lot of uncertainties amid the opposition it faced from lawmakers. Even if the project gets to comply with regulations and what is being asked by the legislators, you should take extra caution and due diligence as off plan properties can be a pain due to their risks.
Pained by financial indecision? Want to invest with Adam?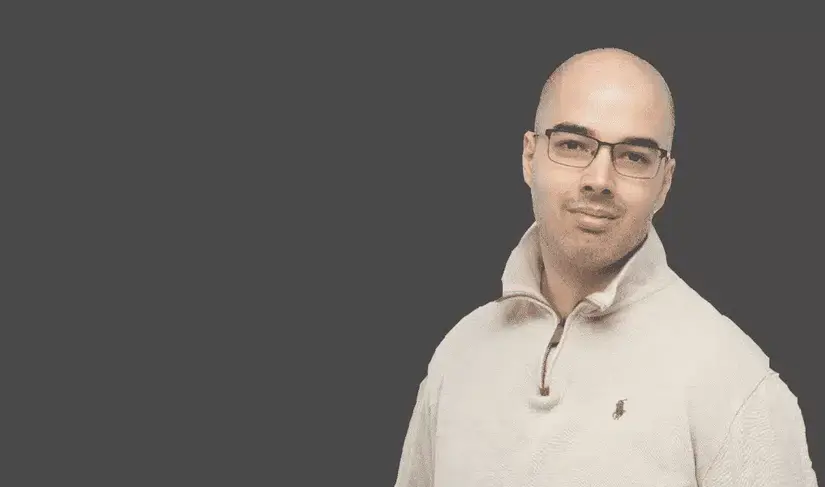 Adam is an internationally recognised author on financial matters, with over 693.5 million answer views on Quora.com, a widely sold book on Amazon, and a contributor on Forbes.