SoftBank Group Corp, a Japanese multinational conglomerate, is a global powerhouse that has made a significant impact in the technology and investment sectors.
With its roots in software distribution, the corporation has grown to become one of the world's largest public companies and a key player in the world of investment, particularly in technology-based ventures.
In this article, we will take a look at Softbank and its offerings for foreigners looking to invest, or those who are confused by Softbank's name and are looking for banks in Japan.
This article is not intended as investment advice or a recommendation.
If you want to invest as an expat or high-net-worth individual, you can email me (advice@adamfayed.com) or use these contact options.
What is Softbank? Is it actually a bank?
SoftBank Group Corp, commonly referred to as SoftBank, is a Japanese multinational conglomerate holding company based in Minato, Tokyo.
And no. Contrary to what the name suggests, Softbank is not a retail, commercial, or corporate bank.
SoftBank Group Corp. first started operating in 1981 as a distributor of computer software. The origin of the name is from the Japanese word "soft" in software, making the name "SoftBank" translate to "a bank of software."
Softbank said that they chose the word "bank" based on a "grand aspiration to be a key source of infrastructure for the information society".
The corporation's primary business revolves around investment management, with a focus on technology companies that cater to a diverse range of markets and industries.
SoftBank Group Corp is recognized for its Vision Funds, which, at inception, held over $100 billion in capital, making it the world's largest technology-focused venture capital fund.
SoftBank was established in September 1981 by Masayoshi Son, a young entrepreneur aged just 24 at the time, initially operating as a software distribution company.
The company later ventured into the publishing industry in May 1982, launching Oh! PC and Oh! MZ magazines, which focused on NEC and Sharp computers, respectively.
By 1989, Oh! PC had a circulation of 140,000 copies, making SoftBank the largest publisher of computer and technology magazines and trade shows in Japan.
In the 1990s, SoftBank adopted a global outlook, making substantial investments in internet services and companies associated with the 'new economy.'
The corporation's aggressive global expansion strategy included purchasing COMDEX, a popular computer expo, from The Interface Group in 1995, and ZDI (Ziff Davis) in 1996.
In 1996, SoftBank and the American internet company Yahoo! launched a joint venture, which eventually gave rise to Yahoo! Japan, the most popular website in Japan.
Among the many subsidiaries listed under SoftBank Group Corp's business profile are the Japanese broadband provider SoftBank BB, the data center operator IDC Frontier, the video game developer GungHo Online Entertainment, and the book publisher SB Creative.
The Fukuoka SoftBank Hawks of Nippon Professional Baseball are owned by the company, while the company's subsidiary, SoftBank Capital, is a venture capital firm based in the United States.
Through its subsidiary SB Energy, SoftBank is also involved in the renewable energy sector. Yahoo!, E-Trade, Ustream.tv, EF Education First, and Morningstar are just some of the global enterprises in which the company has invested in Japan.
What should I know about Softbank's Vision Fund?
SoftBank has made significant strides in the investment world through its Vision Funds. SoftBank established the SoftBank Vision Fund in May 2017 along with the Public Investment Fund of Saudi Arabia.
The Vision firm raised $93 billion, making it the largest private equity firm in existence. The fund focuses on companies in the banking and transportation industries, but also invests in those working on artificial intelligence technologies.
One of SoftBank's most successful investments was a $20 million venture in the then-burgeoning Chinese internet company, Alibaba, in 2000. This investment ballooned to $60 billion when Alibaba went public in September 2014.
Another notable investment by SoftBank was its acquisition of an 80% stake in Kingston Technology, a memory manufacturer, in 1996.
Although it later sold the company back to the original owners at a loss due to a softening memory market, this venture demonstrated SoftBank's willingness to invest in diverse technology sectors.
In recent years, SoftBank has continued to aggressively invest in the technology sector. In 2017, the corporation acquired robotics company Boston Dynamics, a move that demonstrated its commitment to advancing technology.
Additionally, SoftBank has invested in several tech startups, including OlaCabs, Snapdeal, and Housing.com, further expanding its tech investment portfolio.
SoftBank's future prospects continue to look promising, with plans to invest in more tech startups and further expand its Vision Fund.
The German used-car sales website Auto1 received $560 million from Softbank's Vision Fund, which was revealed on January 14, 2018. DoorDash also received a $535 million investment headed by Softbank's Vision Fund on March 1st, 2018.
During an earnings conference in May of 2018, CEO Masayoshi Son said that Walmart had agreed to acquire Flipkart, while the home-selling startup Opendoor received a $400 million investment from Softbank, which was reported on September 27.
An announcement postponing a $200 billion deal with SoftBank Group to construct the largest solar power generation plant in the world was made in September 2018 by Saudi government officials.
SoftBank stated in November 2018 that SoftBank Corp., a telecommunications operator, would go public with a share price of $13.22 (or 1,500 yen). The share offering was scheduled to last for a full month.
In terms of market capitalization, SoftBank Corp.'s IPO will be the second largest ever at $21.15 billion.
The investments kept going. ParkJockey received funding from SoftBank in December of 2018. The company is attempting to make money off of parking garages. Following the funding round, the ParkJourney was valued at $1 billion.
SoftBank planned to invest $1 billion in Grab, a ride-hailing service, in December 2018. Some estimates put the overall investment at $1.5 billion.
Whiz, a robotic vacuum cleaner developed by Softbank Robotics, was released in Singapore on September 25, 2019. WeWork called off their IPO in September of this year.
Softbank lost money when it sold its stake in the dog-walking firm Wag in December 2019. After 18 years, Fast Retailing CEO and Japan's richest man at the time Tadashi Yanai stepped down from the board of directors.
Getaround, Oyo, Rappi, Katerra, and Zume are just a few of the Softbank-backed companies that began layoffs in 2020's January.
To pressure Softbank to reorganize and be more open about its Vision Fund, activist hedge fund Elliott Management invested $2.5 billion in the company in February 2020. A second Vision Fund was postponed as a result.
In November 2019, their respective owners, Naver Corporation and SoftBank Group, announced that Line Corp. and Z Holdings would become a new subsidiary. COVID-19 caused a postponement of the closing until March of 2021.
SoftBank said in March 2020 that it would sell $41 billion worth of assets to pay for a share repurchase and reduce debt. As Son put it, "This programme will be the largest share buyback and will result in the largest increase in cash balance in the history of SBG [SoftBank Group], reflecting the firm and unwavering confidence we have in our business."
Son launched the initiative after the company's share price plummeted because of the pandemic. Shares of Softbank were up by about 19% after the announcement of the initiative. In addition to the $0.5 billion in share repurchases announced 10 days earlier, the program also contained a $2 trillion repurchase plan. This would amount to 45% of SoftBank's stock being repurchased.
The merger between Sprint and T-Mobile US, which is majority owned by Deutsche Telekom, was finalized on April 1, 2020, making T-Mobile the parent company.
After the merger, Deutsche Telekom now owns 43% of the combined company and Softbank owns 24% of the new T-Mobile. The remaining third will be owned by unspecified parties. Jack Ma, co-founder and former CEO of Alibaba, stepped down from the board in May of 2020.
Softbank announced in July 2020 that it was considering selling or going public with British chip designer Arm Holdings, which had been at odds with the Chinese over the management of its local subsidiary since Softbank had divested itself of the majority stake in the company.
The corporation earned $12 billion in 2020 Q2 sales. The company declared that it would establish a new $555 million fund. Investment targets will range from Amazon and Apple to Facebook and Google.
Biofourmis raised $100 million in a Series C financing backed by SoftBank Vision Fund 2 in September 2020.
Softbank was exposed as the Nasdaq whale in September 2020, when it was revealed that the company had purchased stock options worth billions of dollars in a gamble on rising prices for the largest technology businesses.
At the end of that month, Brightstar Corporation was sold by SoftBank to Brightstar Capital Partners for a price that was not revealed.
Nvidia, an American chip design business, said on 13 September 2020 that it will acquire ARM from SoftBank for US $40 billion in stock and cash, pending regulatory approval.
To date, this would be the largest acquisition in the semiconductor industry. ARM would keep its headquarters in Cambridge, where it is now located, and SoftBank Group would retain a 10% stake in the company. However, regulatory issues caused the sale to fall through.
Hyundai Motor Group paid SoftBank $880 million in December 2020 for an 80% interest in Boston Dynamics. About 20% is held by a SoftBank subsidiary.
Through its subsidiary SB Cayman, SoftBank made a $2 billion profit in January 2021 by selling shares in Uber Technologies.
In March 2021, because to the success of its Vision Fund division and investment gains from Coupang's first public offering (IPO), SoftBank generated a record $36.99 billion in profit.
The net income of SoftBank Group was $45.88 billion (4.99 trillion yen). It was the highest annual profit ever reported by a Japanese firm. The eToro SPAC merger PIPE funding of $650 million was announced by Softbank's Vision Fund 2 in the same month.
Softbank said in April 2021 that it will invest $2.8 billion to purchase a 40% share in AutoStore, and in July 2021 it would invest $870 million in the Korean hotel booking platform Yanolja.
Softbank announced in May of 2021 that it would sell its SB Energy India division to Adani Green Energy for $3.5 billion.
The sale has been interpreted as a strategic move away from solar energy investments and toward those in the artificial intelligence space. Later that month, Bloomberg reported that Vision Fund may list in Amsterdam in 2021 as part of a $300 million SPAC offering.
Yahoo Japan was acquired by Softbank from Verizon in 2021 for $1.6 billion, as reported in July 2021.
Son has stated that he will start investing his own money alongside the Vision Fund 2 of Softbank Group in August of 2021.
To acquire a 4.5 percent stake in Deutsche Telekom, Softbank agreed to sell most of its shares in T-Mobile US in September 2021.
How did these investments pan out?
Despite facing several challenges, including some failed investments and criticisms over its investment strategies, SoftBank remains a formidable player in the global tech investment space.
In April and July of 2022, Softbank announced that it has sold all of its shares in Uber. In the same quarter, it was rumored that Softbank was leaving Opendoor.
Softbank's venture firm was on the edge of bankruptcy five years after Masayoshi Son's $100 billion fund entered the financial world with much fanfare.
Many of Son's closest partners in the effort had left the company, and the company's huge venture vehicles performed poorly, ranking towards the bottom of their asset class.
In February 2023, Toyota Tsusho announced that it had acquired a majority stake in SB Energy, creating yet another energy subsidiary to join Eurus Energy, another Toyota Tsusho company.
After losing billions of dollars on risky startup bets, SoftBank Group Corp. announced in April 2023 that it would sell its early-stage venture capital arm in Korea, SoftBank Ventures Asia Corp., to a Singapore-based company founded by Masayoshi Son's youngest brother.
The SoftBank Group reported record-breaking SoftBank Vision Fund losses of $32 billion in May 2023, up 70% year-over-year. SoftBank Group also sold its share in Fortress Investment Group to Mubadala and Fortress' management as part of a larger asset sale.
Should you invest in Softbank as a foreigner?
From its humble beginnings as a software distributor to its current status as a global investment powerhouse, SoftBank Group Corp has proven to be a force to be reckoned with in the world of business.
With a keen eye for innovative tech ventures and a willingness to take risks, SoftBank continues to shape the global tech landscape through its strategic investments.
As the corporation looks toward the future, one thing is certain: SoftBank Group Corp will continue to make waves in the global investment scene.
For investors, this is great news as this gives them plenty of options to diversify their assets. Consult a professional financial advisor for more specific needs.
But as mentioned at the start of the article, contrary to what the name suggests, Softbank is not a retail, commercial, or corporate bank. If you are looking for banks, we have provided a link to a different article below.
That does not mean Softbank does not offer anything for foreigners. The Japanese government has introduced a new immigration status for non-Japanese citizens in 2019. The new visa category is called Specified Skilled Worker, and it covers 14 different fields of work.
To help these newcomers face a number of obstacles, such as getting used to a new setting, learning new social norms and protocols, and picking up Japanese as a second language, Softbank's telecommunication arm released released "Musubu Connect" for firms in Japan that employ foreign workers, a one-stop solution smartphone-based app that supports everyday life and language learning.
The services provided by Musubu Connect help with health, language learning, and more.
The Musubu Connect app provides a wide variety of resources for international employees in Japan, such as:
Assistance with language at medical appointments. Users can pick their symptoms and medical histories in their local language by clicking appropriate body parts displayed on smartphone screens, and then tap the "Translate" button to describe their medical conditions in Japanese.
Users can show their doctor an on-screen translation of their symptoms, which can include more than 2,000 different ones.
The program also includes a library of common phrases that can be read out loud automatically in a variety of medical settings. The front desk, nurses, and doctors can all help translate Japanese-to-English inquiries.
Reporting of Emergencies. Japan experiences a high frequency of earthquakes and other natural disasters, making timely updates to information vital for survival.
Musubu Connect utilizes the geolocation services of a user's smartphone to send out alerts in the event of natural disasters such as quakes, tsunamis, floods, volcanoes, heat waves, and more. Users can read about each scenario and the appropriate response in their own language.
Japanese Learning Content. More than 500 videos are available on Musubu Connect for users to use in preparation for the Japanese Language Proficiency Test.
Users can tailor their experience by choosing from a variety of video courses and then testing their knowledge with quick quizzes afterward. Beginners can also find video content that teaches Japanese in their own language.
Musubu Connect also includes a video library with daily living recommendations presented in the local language. Topics include proper trash disposal, emergency readiness, and Japanese workplace etiquette.
The app also features a marketplace where users can buy Vietnamese and Filipino groceries online and a tool that helps users open accounts for sending money abroad.
Musubu Connect has aspirations to expand to include features like salary advance applications, time and break tracking, and work schedule viewing.
With Musubu Connect, SoftBank hopes to encourage international workers to live and work independently by offering a safer and more convenient environment for them to do so.
As an alternative, foreign customers may consider exploring other more foreigner-friendly financial institutions or seeking assistance from specialized services catering to the needs of non-Japanese residents in Japan.
What should I look for in a bank as a foreigner in Japan?
Having an account allows you to deposit funds quickly and efficiently abroad is the primary perk of having a foreign bank account.
This makes it possible for international students and workers in Japan to get their hands on some quick cash if they need it, bypassing the time-consuming and often inconvenient process of sending money home.
It also makes it simple for them to send and receive money in their home country, which can come in handy if family members there run into financial difficulties and require assistance paying bills or for other costs like school tuition.
When choosing a bank in Japan as a foreign visitor, it is important to find one that allows you to switch accounts quickly and conveniently.
You should have the option to switch banks if you are unhappy with your present financial institution. You should consider going elsewhere if you have a complaint or if the quality of service is low and there is no indication of improvement.
You should also check to see if their rates and fees are reasonable so that sending money from home will not break the bank.
The best approach to do this is to research the bank's foreign exchange fees and compare them to those of other financial institutions.
Foreigners to Japan may choose to investigate Japanese financial institutions having outside offices. If you want to use your bank to make an international money transfer, it is best to pick a bank that has a branch in the country you are sending money to.
Having English-speaking customer care centers or mobile apps is also a plus. This facilitates interaction with them in the event of an issue or when you simply want to learn more about how something operates.
The same goes for any bank employees you might have to deal with. You should opt for one with helpful people who can communicate clearly in English.
It is crucial that the personnel can assist you if you have any issues with your banking account or services. This also holds true in the event of a cancellation or refund due to complications with the foreign exchange process.
Think about your needs carefully before committing to a specific bank account. In different regions, you might expect to find different offerings from your local bank.
If you only want a basic bank account that lets you deposit money to earn interest and withdraw it when you need to, you can get by with any Japanese bank.
When it comes to foreign ATM access and online bill pay, however, certain regional banks may fall short of expectations.
See if there is a Japanese location near you. The local branch is a great additional resource. Feel free to inquire about any aspect of the bank and the services it offers.
Find a bank whose branch is open when you are, if at all possible. This way, if you have any questions or issues but are unable to stop by during regular office hours, someone can still help you.
Check out what other ATMs are charging for comparison. Determine if using an ATM in a foreign nation will cost you money. It is possible that you will incur unexpected fees if you use an ATM connected to your regular bank when you are away from home.
While withdrawing money from an ATM owned by your bank may be more convenient, some banks impose fees on their clients who use ATMs owned by other banks.
Be prepared for the expense of using an ATM in a foreign country. While certain ATM withdrawals from international banks in Japan are free, others may incur fees if you convert your currency.
If the value of your withdrawal changes between the time it is processed and the time it is given out at the machine owing to fluctuations in the exchange rate, you will still be charged the same amount. If you do not double-check your assumptions thoroughly, you could pay so much more in extra as a result.
For another suggestion, you could try opening a foreign exchange account. If you like to explore your financial options, or if you just like to travel, opening a foreign currency account is a good idea.
If you have money in more than one currency, this can help you organize it. Changes in the value of the dollar, for example, will not affect your net worth very much because they will not happen simultaneously in both accounts.
What are the drawbacks of getting a foreign bank account in Japan?
There are drawbacks to opening a bank account in a foreign country. It could be difficult or take longer than you anticipate to get to your cash.
The bank may have fewer branches and ATMs than you are used to, so you should make sure there is one near you before opening an account.
Most purchases in Japan are conducted with hard currency, which may come as a surprise to you.
You may find automated teller machines (ATMs) in most major cities, but keep in mind that many of them will still charge you a withdrawal fee, even if you have a bank account in Japan. If you ever find yourself in a financial bind, a quick stop at a 7-Eleven is likely to provide the services of an ATM.
In countries like the United States, some of the privileges of having a debit card could be eliminated. If you want to withdraw cash from an ATM while you are traveling outside of your own country, for example, there is no guarantee the machine will take your card.
If foreign ATM withdrawals are permitted in Japan, international transaction fees that many banks impose when their clients use their cards abroad will likely increase the overall cost of banking for non-Japanese residents.
This is why it is essential to research the fees and charges imposed by Japanese banks on non-Japanese customers.
Read the fine print first. It is crucial to know what you are getting into before signing anything, and the fine print might be a little confusing.
If you shop around, you may find that certain financial institutions provide bonuses and freebies if you sign up with them.
Getting perks and extras from your foreign bank can help you make a decision. Some financial institutions provide their customers with perks like airport lounge access and personal concierge services in addition to free travel insurance.
There may be other foreigner-friendly banks in Japan that offer free or low-cost international money transfers.
Credit cards offered by some banks for no annual fee are useful since they provide instantaneous access to funds when needed and contribute to a positive domestic credit history.
Consider opening a foreign currency account with a bank in Japan that accepts customers from your home country, such as the United States, if you plan to keep your money there for an extended period of time.
How can I apply for a Japanese bank account?
Long-term visitors from other countries are welcome to open bank accounts at most Japanese financial institutions. But they might not be the easiest to apply for.
To open an account, you must provide documentation proving your residence in Japan. It is impossible for non-Japanese citizens to open a bank account in Japan without first obtaining a residence card (zairyu kaado).
Those who are just in the country for a short period of time (less than 90 days) cannot create a bank account in Japan.
This effectively rules out anyone who has not lived outside of Japan for the past six months, as well as anyone who has not been granted a long-term visa (for longer than six months).
The only exception to this rule is opening a limited-type account that allows cash deposits and withdrawals.
Some financial institutions in Japan may also accept a valid driver's license as an alternative to a resident card. Signature stamps (inkan) or personal seals (hanko) are supplementary security measures required by some banks.
There are no minimum deposits or monthly fees at most foreigner-friendly banks in Japan.
Interest rates on regular accounts are normally a few tenths of a percent or less. Your bankbook and ATM card will be mailed to you shortly after you submit your application.
To close your account in person, you will need your personal stamp, cash card, bank book, and proof of residency (if applicable).
To open an account at a Japanese bank, you need to both physically be in the country and provide a Japanese phone number. Finally, you will need a valid passport.
With the proper documentation in hand, opening a bank account in Japan as a non-resident is a quick and easy process. Simply stepping into a bank and requesting to open an account is usually a viable option.
If your Japanese is not very strong, opening a bank account and other necessary government paperwork may prove to be a bit of a challenge. You should be able to find interpreters working at large banks.
After completing the relevant forms, you will be given a little passbook including your account name, account number, and the three-digit sort code for your local bank branch. Ten days after opening your account, your ATM card will arrive in the mail.
Final thoughts
There are a lot of obstacles for people who are not native Japanese speakers, including the language barrier, the need for extensive documentation, the complexity of the policies, and the lack of available aid.
Customers from other countries can look into different international banks or use assistance from services that cater to the needs of those living outside of Japan.
That being said, opening an international bank account can offer individuals numerous benefits such as global accessibility, currency diversification, and enhanced financial flexibility.
However, navigating the complexities of international banking can be daunting, especially for those unfamiliar with the process.
Reputation and Stability
Before entrusting your funds to any international bank, it's crucial to thoroughly research its reputation and stability. Look for banks with a strong track record and a solid financial standing.
Consider factors such as the bank's history, financial performance, ratings from credit agencies, and customer reviews. Opting for established and reputable institutions will provide peace of mind and mitigate potential risks.
Accessibility and Convenience
Evaluate the accessibility and convenience offered by the international bank. Determine whether the bank has a robust online banking platform, a user-friendly mobile app, and round-the-clock customer support.
These features will ensure that you can manage your finances efficiently, regardless of your location or time zone.
Currency Options and Exchange Rates
When opening an international bank account, it's essential to consider the available currency options and the bank's exchange rates.
Look for banks that offer multi-currency accounts, allowing you to hold funds in different currencies. Additionally, compare exchange rates offered by different banks to ensure competitive rates for currency conversion.
Fees and Charges
Carefully review the fee structure of the international bank. Different banks have varying fee structures for services such as account maintenance, international transfers, ATM withdrawals, and currency conversions.
Look for banks that offer transparent fee schedules and competitive rates. Be mindful of hidden charges that may impact your overall banking experience.
International Transfers and Foreign Exchange Services
Consider the ease and cost-effectiveness of international transfers and foreign exchange services provided by the bank. Look for banks that offer low-cost or even free international transfers, as this can significantly reduce transaction costs.
Additionally, check whether the bank provides convenient foreign exchange services, allowing you to convert currencies at competitive rates.
Privacy and Security
Ensure that the international bank prioritizes privacy and security. Look for banks that utilize robust security measures such as encryption, two-factor authentication, and fraud detection systems.
Verify whether the bank complies with international banking standards and regulations to safeguard your personal and financial information.
Documentation Requirements
This is especially important in Japan. Be aware of the documentation requirements for opening an international bank account.
Different countries may have varying regulations, so ensure you have all the necessary identification documents, proof of address, and financial statements readily available. Familiarize yourself with any additional requirements such as notarizations or apostilles to streamline the account opening process.
Local Support and Customer Service
Consider whether the international bank provides local support and customer service in your language. Having access to knowledgeable and responsive customer service representatives who can assist you in your native language can greatly enhance your banking experience.
While there are many potential benefits to opening a foreign bank account, there are also a number of crucial considerations that should be made first.
You can better guarantee that you locate the best foreign bank account to match your financial demands if you take the time to research and analyze many possibilities, considering factors such as reputation, accessibility, fees, and customer care.
You may start your adventure into international banking with ease and security if you keep these things in mind.
You can also consult a professional financial planner to get more holistic advice about your personal and financial goals while abroad.
Pained by financial indecision? Want to invest with Adam?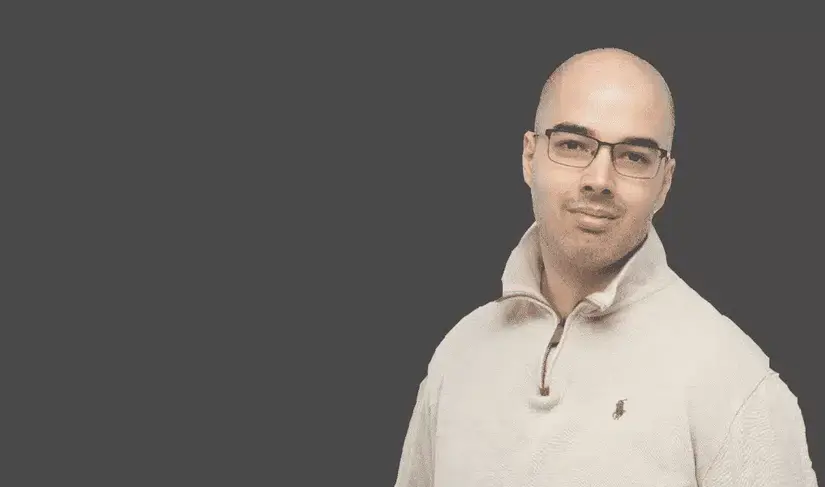 Adam is an internationally recognised author on financial matters, with over 666.9 million answer views on Quora.com, a widely sold book on Amazon, and a contributor on Forbes.