Before we get to the details of Syz Bank, let us first try to understand how banking in Switzerland works.
The Financial Market Supervisory Authority regulates banks in the country, which comprise large, international, cooperative, private, and cantonal banks. Meanwhile, Swiss National Bank is in charge of monetary policy as the central bank.
The stable economic environment in Switzerland is largely responsible for the country's well-known banking system's safety. Swiss private banking and wealth management are well regarded around the world for their strict adherence to clients' confidentiality. The Swiss franc is deemed to be among the most stable currencies worldwide as well.
On top of the four major banks and 24 cantonal banks, Switzerland also has a number of investment, regional savings, and international banks, new fintech firms, plus a single cooperative bank.
Switzerland has risen to the top of the wealth management and private banking industries as a result of its unparalleled experience in these fields. Banking in the country is well regarded for being both advanced and private.
If you have any questions or want to invest as an expat or high-net-worth individual, you can email me (advice@adamfayed.com) or use these contact options.
Syz Bank History
Headquartered in Geneva, Banque Syz is a Swiss private bank that was established in 1996 as part of the Syz Group. Also known as Syz Bank, Eric Syz, Alfredo Piacentini, and Paolo Luban established this institution.
The private banking services provided by Banque Syz are a welcome departure from the standard Swiss private banking model. The bank has grown its branch network and service area throughout the years. A Nassau office and a Lugano office were both set up in 1999. Following that, in 2001, the Syz bank formed branches in London and Luxembourg.
A key turning point occurred in 2002, when Banque Syz combined with the Albertini Group to form Albertini SYZ in Milan, which was granted a banking license two years later in 2004. After building a branch in Zurich in 2003, the Syz bank continued its expansion in 2011 by opening a branch in Paris.
SYZ Swiss Advisors was established in 2012 as an SEC-registered subsidiary serving only residents of the United States. After acquiring the Royal Bank of Canada (Suisse) SA in 2015, Banque Syz rose to prominence, becoming one of Switzerland's top 20 private banks. In 2017, the bank reached a major milestone when it moved into its new location on Quai des Bergues.
What Banque Syz services are available?
The two main divisions of Banque SYZ's business are private banking and institutional asset management, both of which focus on the firm's core competency of managing clients' assets. The bank is dedicated to provide constant wealth creation for customer assets across all investor types. They have become an industry leader by providing clients with individualized solutions to their asset management needs.
Private individuals, family businesses, and third-party asset managers are SYZ Wealth Management's primary clientele. The bank offers both custody account services and consulting services in addition to standard portfolio management. The bank's portfolio management services include active advice, alternative investment management, and discretionary asset management.
Institutional clients are SYZ Asset Management's main emphasis, both in Switzerland and abroad, including firms, nonprofits, pension funds, banks, funds, and insurance firms. The bank's OYSTER-branded investment funds and segregated mandates both offer access to these methods.
Banque SYZ's asset management team specializes in making strategic equity transactions to generate alpha. Managing risk is highly valued in the fixed-income market. The bank also boasts a track record of over 20 years in alternative investments. Comprehensive oversight and cooperation for mutual success are provided to external asset managers.
Banque SYZ recognizes the importance of effective risk management. The bank re-evaluates risks on a quarterly basis and takes action when necessary. The market, credit, business, and reputational risks all rank high on the list of potential negative outcomes.
Banks that specialize in asset management do not take on the broader financial risks associated with trading. The parameters within which the bank trades for its own account are constrained and easily managed.
Note that Syz Bank also offers mortgage financing to private customers for all properties – investment or primary or secondary residence – that are located in Switzerland. The firm would naturally need to double-check a client's assets, taxes, and other credit requirements.
Opening a Swiss Bank Account as an Expat
The changing regulatory framework regarding Swiss financial confidentiality may make it more difficult for non-residents to open a bank account in the country. Of course, it's basic to present a passport or an official government-issued ID for identification verification. You must also show documentation of your current address like a recent utility bill or a lease agreement, to confirm that you actually live at that location.
If the bank requests it, you should have proof of income available as well, including a recent pay stub or tax return. Depending on their particular requirements, they may also ask for either a letter of recommendation from a different bank or a copy of the legal documentation for your business establishment.
Other Services of Syz Group
Alternative Investments
Direct private equity, unique situations, uncorrelated strategies, and hedge funds are just some of the specialized investment options that Syz Bank makes available to its clients. The bank has always placed a premium on nontraditional assets, and that trend continues today.
For almost two centuries, the Syz family has been an active participant in the private equity and hedge fund industries. Syz Bank stresses the importance of having access to expert assessment and illiquid assets because of their significance to the global economy. Such investments can provide useful diversification within a larger portfolio because of the possibility for high returns relative to risk.
The bank's goal is to give others who share their values an opportunity to invest in previously inaccessible markets. By leveraging the knowledge and experience of their staff, Syz Bank helps customers choose assets that fit in with their existing holdings and provide a sufficient amount of risk and liquidity.
Private Markets
Private markets make up a major chunk of the global economy and access has historically been difficult for ordinary investors. While traditional portfolios of fixed income and stocks have provided investors with reliable returns, in the current environment, with negative national debt yields, risk-free returns are no longer an option.
This means that portfolios can no longer afford to make mistakes and will need more time to bounce back from setbacks. It makes it harder for conventional portfolios to provide acceptable returns and reduces the room for error that portfolios once enjoyed.
Syz Bank is confident, based on considerable first-hand experience, that illiquid asset exposure across economic cycles may generate robust returns over the long term. The company builds portfolios that put an emphasis on value for their customers while keeping a keen eye on recognizing and mitigating risks taken on behalf of those clients.
Investments are constructed to protect wealth through recessions while maintaining flexibility to seize opportunities that may present themselves. The company also provides investors with numerous investment opportunities, such as private equity, distressed assets, and specialty finance.
The business is well-equipped to provide individualized solutions, thanks to its highly qualified team which has amassed decades of experience in direct investments, secondaries, funds, and operational excellence across various illiquid asset classes.
Investors might reap attractive diversification benefits from including private market assets as part of a broader asset mix.
Liquid Alternatives
Customers are attracted to Syz Bank because it collaborates with well-known providers of liquid alternatives such as exclusive hedge funds and multi-manager strategies or funds of hedge funds. These investments, which are typically off-limits to new investors, are hand-picked according to the firm's guiding investment concepts and philosophies.
Advisory or discretionary dedicated managers, and offshore or UCITS-format funds of hedge funds, among other things, are all part of the wide array of services supplied.
Because of the adaptable nature of the portfolios that Syz Bank creates for its clients, it is able to provide individualized service while reducing the likelihood of any conflicts of interest that may arise.
Private equity, thematic funds, alternative credit, and uncorrelated strategies are just a few of the investment avenues this firm caters to. These upscale openings permit clients to participate in assets that are normally reserved for a small group of wealthy individuals, so increasing the portfolios' return diversification, robustness, and risk-balance.
The firm maintains the position that all investors can benefit from some exposure to alternative assets, which, if handled correctly, can boost portfolio performance. By embracing alternative assets, clients can better diversify their portfolios and trim their overall risk.
Asset Management
The organization understands the necessity of adapting to the changing needs of its customers in light of the growing weight given to Environmental, Social, and Governance factors when making investment decisions.
Syz Bank takes a neutral, flexible approach to meeting the needs of their customers, including numerous ESG considerations like exclusions or a special ESG focus, to build portfolios that mirror exposure to standard bond indexes, drawing on their significant experience analyzing fixed income instruments.
Syz Bank Green Bonds Investment Solution is one example of how the firm puts this individualized fixed income portfolio to work. This method offers a practical approach to aiding the necessary shift to a carbon-neutral economy.
The Green Bonds Investment Solution offers a concrete means of aiding this crucial shift through the purchase of investment-grade securities that may be neglected by portfolios primarily focused on eliminating particular industrial sectors.
Independent Managers
Syz Bank takes great satisfaction in offering the full suite of protections one would expect from a custodian bank, keeping client funds and assets safe at all times. The firm's strong equity structure plays a significant role in this, as evidenced by the fact that the firm's liquidity ratio exceeds the rigorous regulatory criteria set by Swiss authorities.
The company's investment proposals and advice services are centered around objectivity and a buy side orientation. Asset allocation, security and fund selection, and even market hedging instruments are just some of the many services it provides.
Syz Bank's knowledge of financial engineering allows it to design dynamic certificates and structured products that meet the targets of its customers. Moreover, it enables entry to private equity investments through strategic alliances.
The company's 20-person staff is comprised of specialists who are confident in the independent manager business model's potential to generate long-term profit. An individual client relationship manager acts as the principal point of contact for each independent asset manager.
The Syz Group's broad knowledge in areas such as strategic consulting support, trading capabilities, and operational management are made available to independent asset managers in a streamlined fashion.
Syz Bank Review Bottom Line
Banque SYZ sets itself apart with its proactive management style, which places an emphasis on details that are often ignored or avoided by competitors. The bank's investment decisions are backed by extensive research too. Banque SYZ has formed strategic alliances with prominent external managers to broaden the scope of available investments when those decisions must be made externally.
Clients now face a more complex environment, making it harder for them to select which bank to work with. The modern solutions offered by Banque SYZ set it apart from other financial institutions. Because of the bank's experience and insight, customers are able to pinpoint their precise needs and understand what makes a financial institution truly valuable and influential.
Pained by financial indecision? Want to invest with Adam?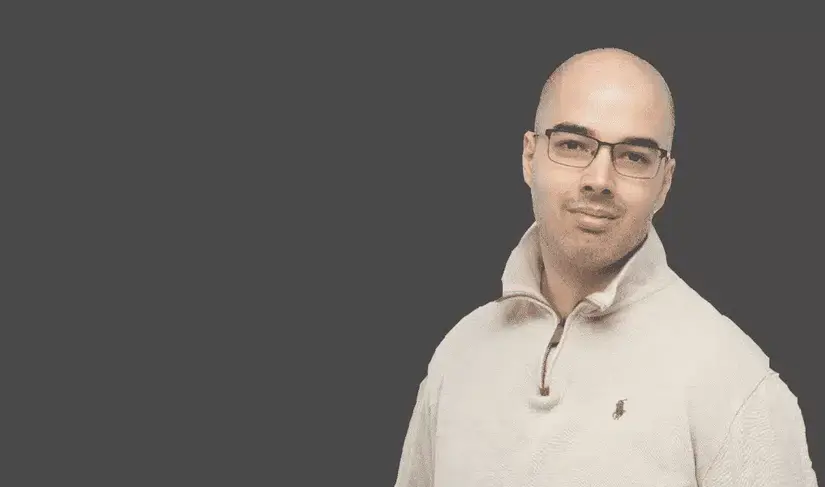 Adam is an internationally recognised author on financial matters, with over 668.8 million answer views on Quora.com, a widely sold book on Amazon, and a contributor on Forbes.