Who is eligible to apply for citizenship in Portugal? This comprehensive guide covers all you need to know about obtaining Portuguese citizenship by marriage, Sephardic citizenship, descent, investment, and more.
If you want to invest as an expat or high-net-worth individual, which is what i specialize in, you can email me (advice@adamfayed.com) or use WhatsApp (+44-7393-450-837).
We also help with second residency and citizenship.
Introduction
If you intend to remain in Portugal for an extended period of time or permanently, you must apply for Portuguese citizenship or permanent residency.
Permanent residency is granted after five years of residence, and citizenship is granted after six years, or three years if citizenship is obtained by marriage.
Although there are minor variations between the two, both citizenship and permanent residency allow you to stay in Portugal permanently and obtain similar advantages.
While residents can stay in Portugal indefinitely by renewing their permanent resident status, there are certain additional Portuguese citizenship perks that may tempt foreigners to apply for Portuguese citizenship.
This article examines who is eligible for Portuguese citizenship, the key distinctions between citizenship and permanent residency, the requirements for dual citizenship, how to apply for citizenship, and the costs that must be paid.
Who Can Get Portuguese Citizenship
The process of acquiring Portuguese citizenship varies depending on whether you are from an EU/EFTA nation or not. EU/EFTA citizens have it easier; check our guide on Portuguese immigration policies for EU nationals and their families for more information.
Changes in Portuguese nationality legislation may also benefit residents from countries outside the EU/EFTA. In 2006, the Portuguese Nationality Act was amended, allowing non-EU people to apply for Portuguese citizenship after six years of residency and three years of marriage.
Other foreigners, such as residents of former Portuguese colonies, can get Portuguese citizenship more quickly.
Pathways to Obtain Portuguese Citizenship
Citizenship by naturalization
Citizenship by marriage or legal partnership
Citizenship by descent (parents or grandparents)
Citizenship via Portugal's former colonies
Citizenship by Sephardic Jewish heritage
Citizenship by birth
Citizenship by adoption (under 18s only)
Dual Citizenship in Portugal
Dual citizenship is a major consideration when selecting a nation for naturalization. After all, having two passports is typically preferable to having one. You can have several citizenships in Portugal. You should first determine whether your home nation enables you to have a second citizenship. If it does, you are free to proceed with Portugal.
Benefits of Portuguese Citizenship
Becoming a Portuguese citizen provides you with a number of significant benefits.
Depending on your unique circumstances, there are numerous methods to obtain Portuguese citizenship. The majority of them are founded on the idea of jus sanguinis, or "right of blood," which is the foundation of Portuguese nationality law.
In terms of effort, attribution methods, such as having a Portuguese parent or grandmother, are less difficult than acquisition routes, such as residing in Portugal for five years.
We'll start with citizenship via naturalization, which is the most controllable route to Portuguese citizenship for you as an individual. Naturalization takes more time and effort than alternative options.
However, it is the only path to citizenship (apart from marriage) that is not contingent on factors beyond your control, such as birth or heritage.
7 Ways of Obtaining Portuguese Citizenship
1. Obtaining Portuguese Citizenship by Naturalization
Naturalization usually entails staying in the nation for a long enough amount of time to be awarded citizenship privileges. In Portugal, you must be a legal resident for five years before applying for Portuguese citizenship by naturalization.
The following are the basic requirements for obtaining Portuguese citizenship by naturalization:
Getting Portuguese Residency
Obtaining legal residency in Portugal is important to the naturalization process. Portugal has numerous options for obtaining residence, each with its own set of qualifications. Let's take a look at them one by one.
The application for a visa is often the first step in the residence process. If you are already a citizen of an EU or EEA nation, or of Switzerland, you can easily relocate to Portugal whenever you choose and establish residency.
You will still need to retain this for five years in order to apply for Portuguese citizenship, but the first process is significantly faster and less expensive than for non-EU nationals.
The Portugal Golden Visa Route
The Golden Visa scheme in Portugal is the final route to citizenship. Portugal provides residence in exchange for a considerable investment in the nation through this popular scheme. This residence can be converted to Portuguese citizenship after five years if the standard conditions are met.
The flexibility of the Golden Visa path is superior to other options. You do not need to move to Portugal if you have a Golden Visa (unless you want to). Simply spend seven days in Portugal in the first year, then 14 days every two years until you reach the five-year mark.
The Golden Visa scheme provides a variety of investment choices, several of which may provide a respectable income while you accumulate years toward citizenship.
The most common option, for example, is to invest in real estate, which might be residential or commercial (usually hotels). If you intend to reside in Portugal, this is the easiest way to take, however you can also rent out your Golden Visa property.
For the Golden Visa real estate route, the typical minimum investment level is €500,000. At this level, you can buy property anywhere in Portugal or its autonomous regions (Madeira and the Azores), although Lisbon, Porto, and parts of the Algarve are no longer eligible.
In real estate, there are various lower thresholds accessible. If you want to invest in a rehabilitation property (one that is more than 30 years old and located in a rehabilitation zone), the minimum threshold drops to €350,000.
In low-density regions, the usual barrier is dropped to €400,000, with a rehabilitation option of €280,000. Properties in these categories, however, can be difficult to identify and secure. In actuality, the majority of Golden Visa applicants use the simple €500,000 path.
Real estate isn't the only way to obtain a Golden Visa. You might potentially begin your route to Portuguese citizenship by making the following investments:
The Portugal Golden Visa investment funds route is simple and an excellent alternative to real estate for people who desire full freedom, a speedier investment procedure, and do not need to live in Portugal. The alternative approaches mentioned above are less common and can be more difficult.
Before submitting your Golden Visa application, you must complete the investment satisfactorily. In terms of real estate, this entails locating the appropriate property and possessing the deed. In the case of investment funds, this simply implies depositing monies into the fund.
After receiving your Golden Visa, you'll have visa-free entry to the Schengen Area, as well as a five-year road to Portuguese citizenship.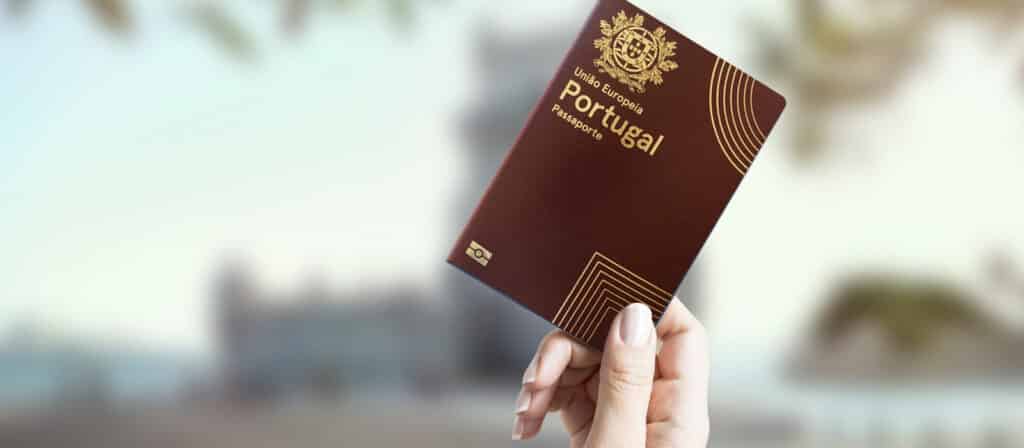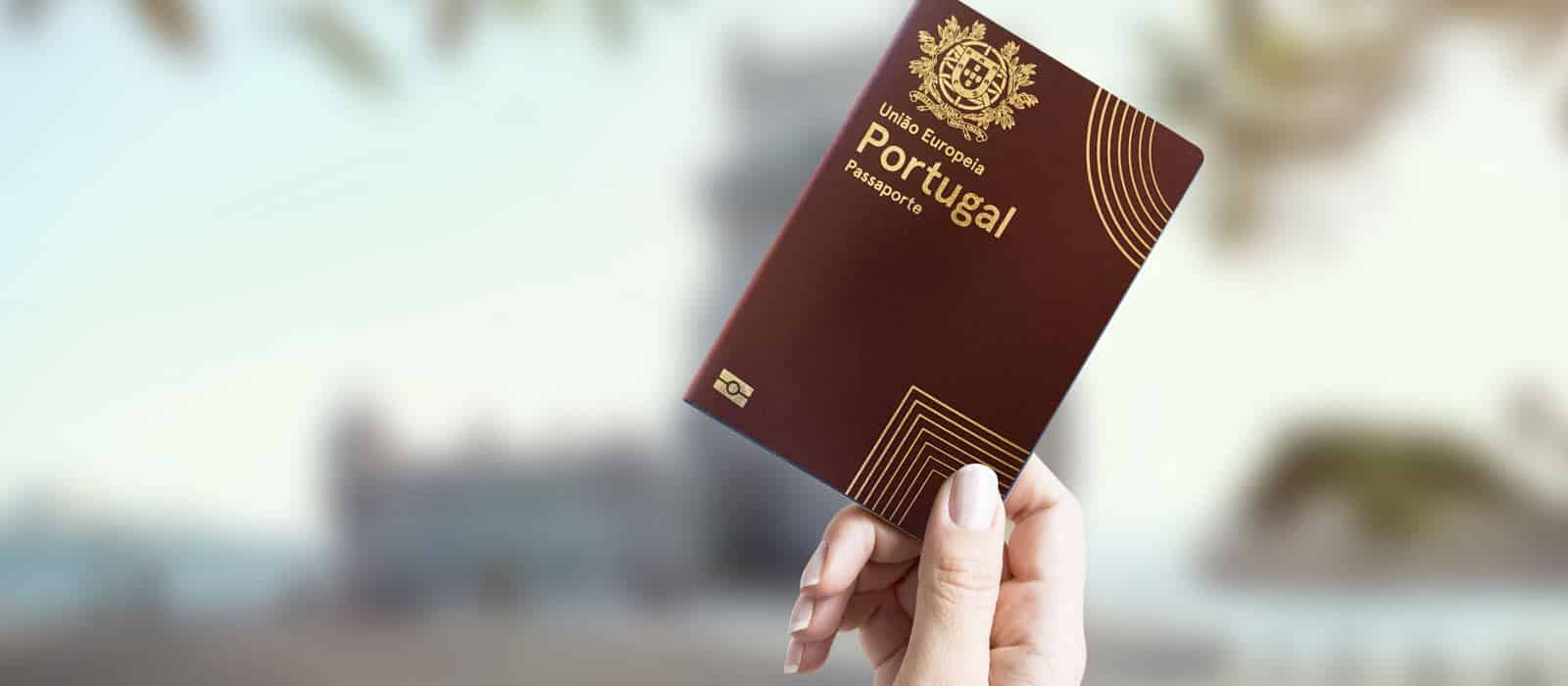 The D7 Passive Income Visa Route
For individuals who do not want to make a large investment in Portugal, the D7 visa is an ideal option for obtaining residency and beginning the process of becoming a citizen.
The D7 "passive income" visa was initially intended for foreign retirees receiving pensions from sources other than Portugal. However, it now includes anyone with substantial foreign income, which might include dividends, rental income, royalties, or remuneration from distant work.
The D7's minimal income requirement is one of the lowest in Europe. Technically, Portugal requests a monthly salary of €635 (the Portuguese minimum wage).
In reality, we propose that candidates aim for at least €1,000 per month in passive income for one application. This barrier remains far lower than in nations such as Spain.
The D2 Entrepreneur Visa Route
If you do not have a passive income but want to start a business in Portugal, you should consider the D2 Entrepreneur visa. In comparison to the D7, the criteria are somewhat more involved.
The HQA Visa Route
Portugal has just launched a new residency path known as the HQA (('highly qualified activity') visa. The HQA visa has been defined as a bridge between the Golden Visa and the D7 visa.
For the Portugal HQA visa, you must invest at least €175,000 in your own scientific research project with a Portuguese institution and establish a Portuguese firm to operate the initiative.
Other Visa Routes
You can also begin your path to citizenship with a Portuguese student visa, but keep in mind that if your course is shorter than five years in length, you'll need to renew it.
Whatever path you use to obtain Portuguese citizenship through naturalization, keep in mind that you must have lived in Portugal for at least five years to be eligible. The Golden Visa or HQA visas are your best options if you want to accomplish this without actually living in Portugal.
Document Requirements to Apply for Portuguese Citizenship
Depending on the citizenship path you take, the list will be different. These are the essential documents for obtaining Portuguese citizenship through naturalization:
Getting a NIF Tax Number
Obtaining your NIF is the first and most important step in obtaining a resident visa in Portugal (tax number). You'll also need to create a bank account in Portugal.
The non-habitual residence (NHR) tax system, which allows eligible candidates ten years of discounted taxes, is another unique perk on your route to EU citizenship in Portugal.
The NHR plan may be suitable for persons who work remotely and get their income in the form of dividends from a firm headquartered outside of Portugal.
The nicest thing is that you may obtain EU citizenship in Portugal (5 years) before your NHR time expires (10 years). That gives you plenty of time to choose whether you want to stay in Portugal after NHR or utilize your new Portuguese passport to migrate elsewhere in the EU or internationally.
2. Obtaining Portuguese Citizenship by Marriage or Partnership
You may be eligible to get Portuguese citizenship with documentation of your marriage or relationship if your spouse or partner is a Portuguese citizen. Before applying for citizenship, you must demonstrate that you have been married or in a relationship for at least three years.
If you divorce, you will lose your eligibility to apply. You do not have to dwell in Portugal for three years if you obtain Portuguese citizenship through marriage or partnership.
Portugal accepts both long-term stable partnerships (known as a de facto union) and marriage. You'll need confirmation of the relationship's existence and longevity.
This usually entails displaying documentation proving that you live at the same location (such as a shared rental contract or property deed), as well as shared utility bills.
Remember that obtaining Portuguese citizenship through your partner is not guaranteed. Furthermore, you will normally be required to present proof of links to Portugal, such as knowledge of the Portuguese language, ownership of property in Portugal, or time spent living here.
You may also be required to demonstrate that you have at least A2 level Portuguese abilities.
3. Obtaining Portuguese Citizenship by Descent (Parents or Grandparents)
Perhaps luck has been on your side and you have a Portuguese parent or grandmother. In that circumstances, you are instantly eligible for Portuguese citizenship without having to live in the country or demonstrate any other links.
You may be eligible to gain Portuguese citizenship if you have a Portuguese parent. You may also be eligible for citizenship if you were born outside of Portugal and have a Portuguese grandparent.
Citizenship by descent is one of the most straightforward paths obtaining Portuguese citizenship. Typically, your birth certificate and those of your parents will suffice to verify your heritage.
The only issues that might arise are if you don't have touch with your parents or if your birth documents have been misplaced.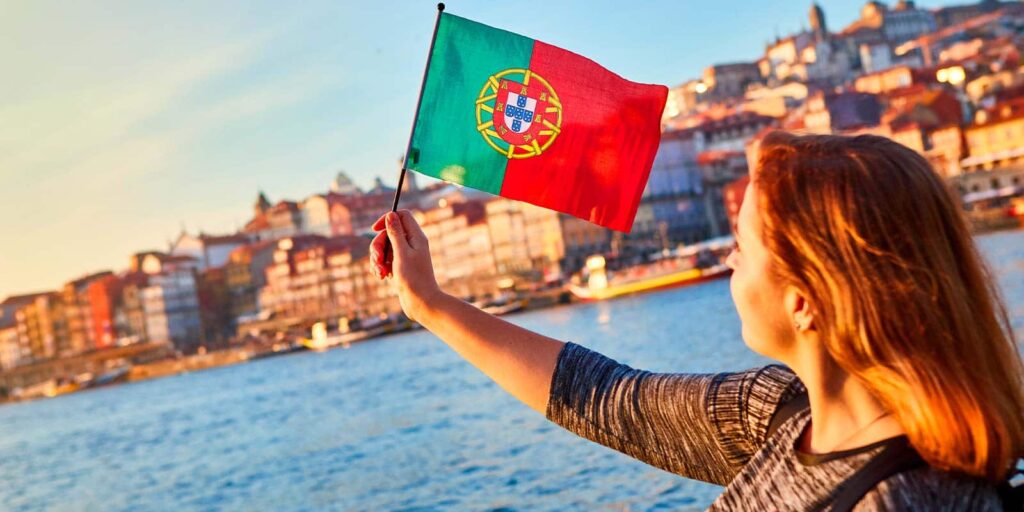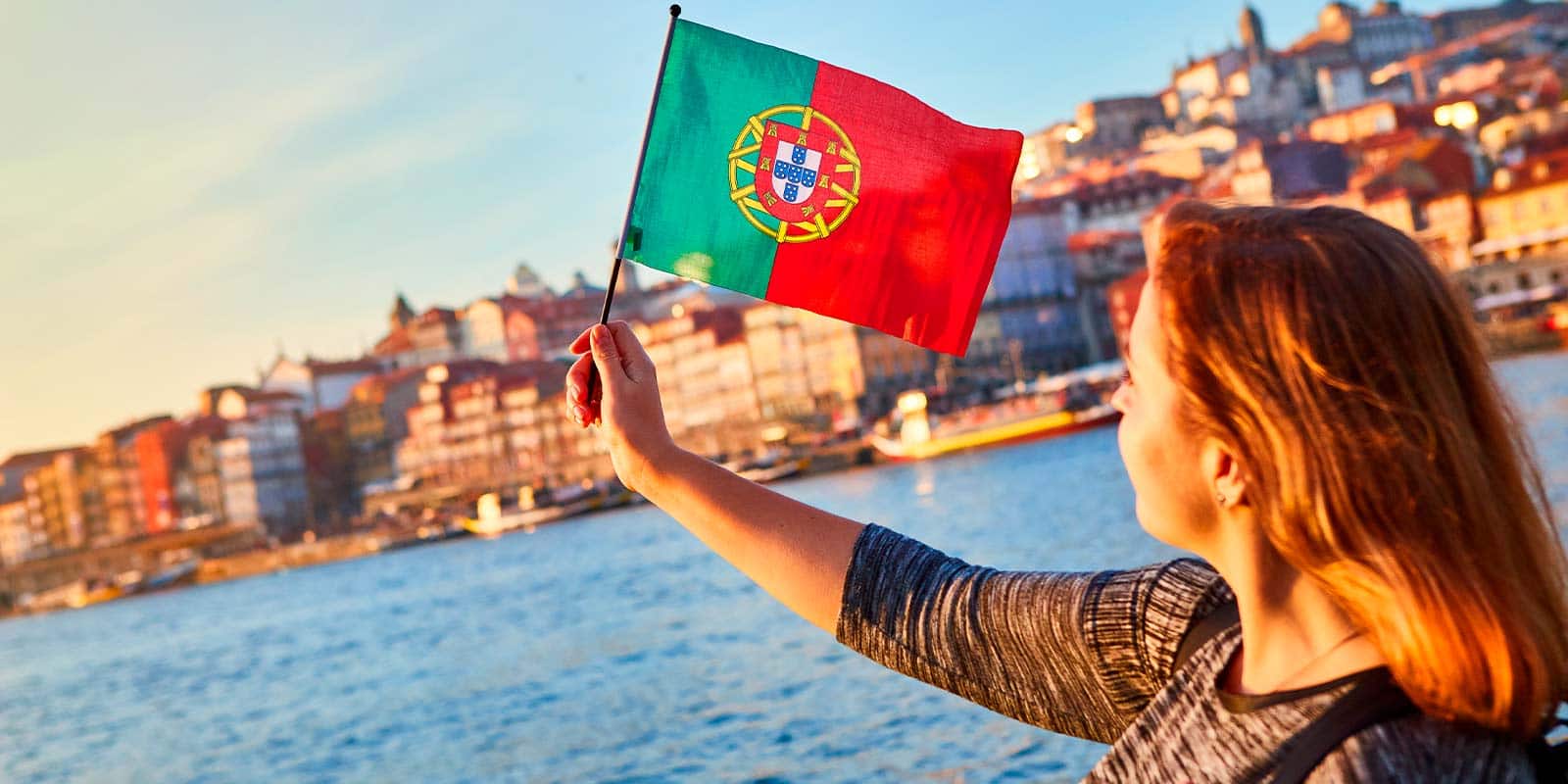 4. Obtaining Portuguese Citizenship by Sephardic Jewish Heritage
Whether you're interested in family history, you should look to determine if you have any Sephardic Jewish ancestors. If this is the case, you may be eligible for Portuguese citizenship.
What is the reason behind this?
Thousands of Jews were evacuated from the Iberian Peninsula during the Inquisition. Despite the fact that this occurred hundreds of years ago, Portugal and Spain have granted citizenship as a kind of atonement. However, following a wave of rejections, Spain has subsequently stopped down its initiative.
The Portuguese program is still active, with over 90,000 successful applications as of January 2022.
To qualify, you must be able to trace your family tree back far enough to demonstrate Sephardic Jewish origin. This might take the shape of a Sephardic surname, cemetery records, or proof that your forefathers spoke Ladino. Maybe you'll be lucky and discover a copy of the certificate among the Portuguese Jewish community in Lisbon or Porto.
5. Obtaining Portuguese Citizenship via Portugal's Former Colonies
Portugal was the world's first colonial power hundreds of years ago, during the Age of Discovery. It has since abandoned all of its colonies, yet it still retains particular ties to them. This contains an agreement that allows former colonies' inhabitants to petition for citizenship in Portugal.
Cape Verde, Brazil, Angola, Portuguese India, East Timor, Guinea-Bissau, Macau, So Tomé and Principe, and Mozambique are some of Portugal's former colonies.
Although there is normally a time restriction for applying, if you have ties to any of these former colonies, it may be worthwhile to investigate whether you may apply for Portuguese citizenship.
6. Obtaining Portuguese Citizenship by Birth
Portugal, unlike many other nations (such as the US), does not immediately award citizenship to anyone born there. If you were born in Portugal to at least one parent who has lived in Portugal for at least a year, you may be eligible for citizenship.
7. Obtaining Portuguese Citizenship by Adoption
This one is just for people under the age of 18. If you're considering gaining a second citizenship, you might be able to locate some Portuguese parents willing to adopt you. Unfortunately, adult adoptions are not permitted under Portuguese law, so this will not be an option for most readers.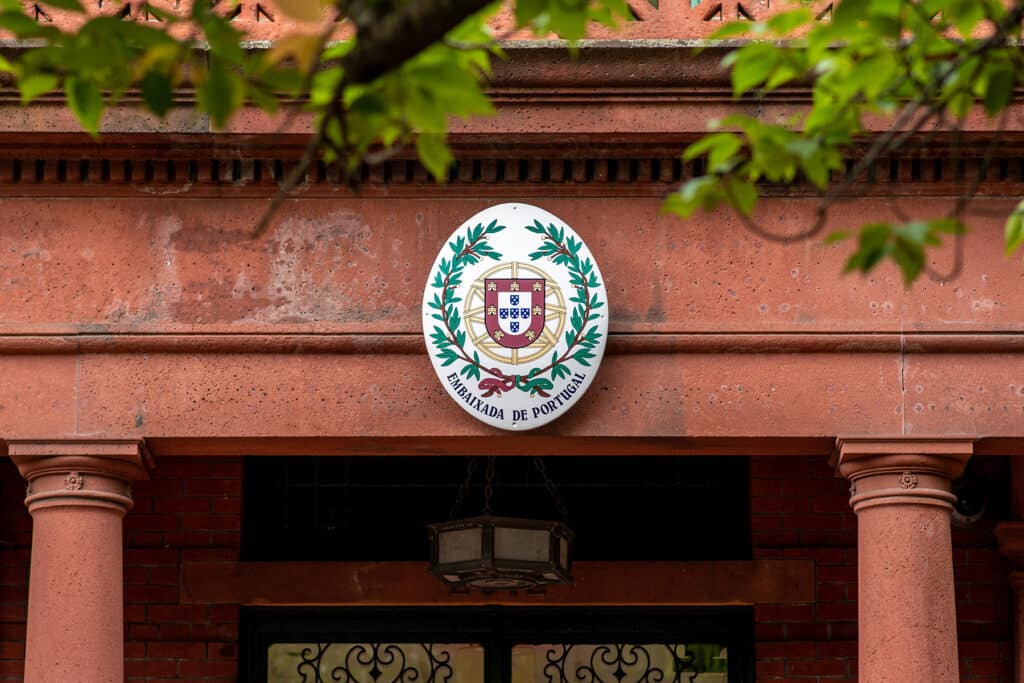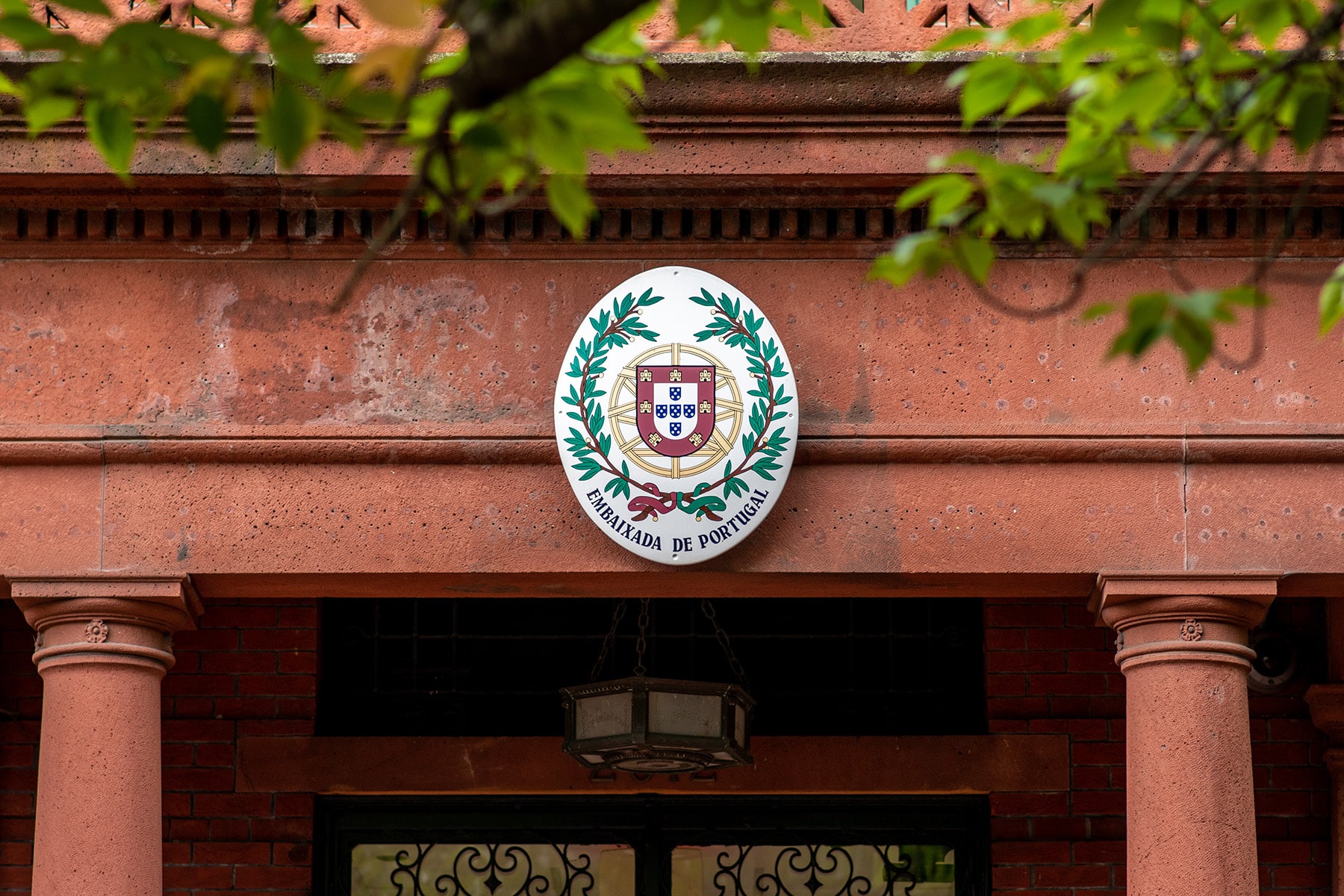 Why Choose Portugal
When visitors and expats arrive in Portugal, they will encounter a warm and inviting culture. Despite the fact that many people in the nation do not know English, they are pleasant and helpful to visitors. Neighbors in particular are friendly and frequently spend afternoons drinking coffee together.
Portugal is not just a beautiful, diversified, and ancient country, but it is also strategically placed on Europe's western coast, with excellent transportation links across the eurozone and beyond. Furthermore, Portugal has one of the lowest living costs in Western Europe.
Rent and grocery expenses in Portugal are significantly lower than in many other regions of the world, allowing you to enjoy a good level of life without spending a fortune. Even in the city center of Lisbon, the capital and the busiest city in Portugal, rent is a third of what it is in London and a quarter of what it is in New York City in the United States.
There are no specific conditions for foreigners purchasing property in Portugal, and purchasing a home for €500,000 or more may qualify you for a "Golden visa," which allows you to stay in the country for up to five years. Because Portugal is still emerging from a massive economic collapse, housing prices are growing yet remain reasonable. It's an excellent moment to invest there.
For individuals working remotely with clients in the United Kingdom or Ireland, Portugal is conveniently located in the same GMT time zone. If you have clientele on the east coast of the United States, Portugal is only five hours ahead of them.
As an extra plus, Portugal's territory includes the Azores and Madeira, two of the hottest remote worker locations for 2022.
Is there anything further to say? Portugal's beaches — and the towering cliffs that surround many of them — will steal your breath away from Lisbon to Lagos.
If you need a vacation from Lisbon or Porto, you can fly to one of these island paradises in a few hours, with no need for a passport check or any complications with the Schengen zone.
Portugal is welcoming to remote workers, with some of the most flexible visa-to-residency paths in the EU.
Lisbon and Porto have well-established tech worker and digital nomad populations, and other parts of the nation (such as Madeira) are preparing to follow suit.
Portugal stayed neutral throughout World War II in the twentieth century. Even now, the country is not prone to becoming involved in international wars.
In current difficult times, a country's geopolitical position is a significant factor when seeking citizenship.
The ideal situation is for your new citizenship country to be well-regarded, allowing you to travel freely across the world. Portuguese citizenship can provide you with just that.
Portuguese is a tough, difficult, and demanding language to learn and understand. Nonetheless, English is widely spoken in Portugal. The language is taught for nine years in school, and you won't find movies or television series in European Portuguese. People are accustomed to speaking English. If they aren't proficient, they will most likely try — therefore language shouldn't be an issue when you're there.
Pained by financial indecision? Want to invest with Adam?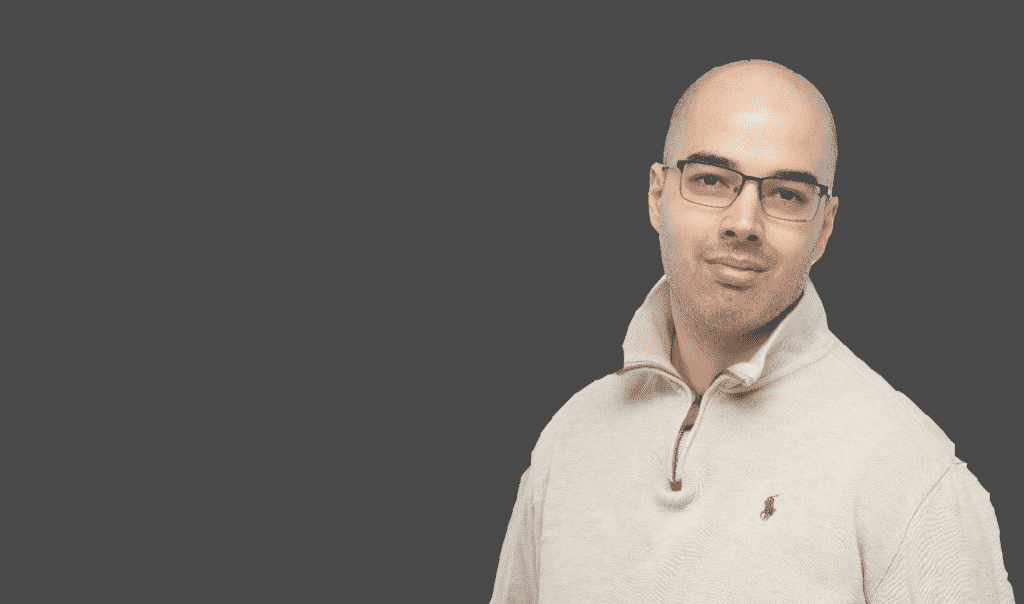 Adam is an internationally recognised author on financial matters, with over 694.5 million answer views on Quora.com, a widely sold book on Amazon, and a contributor on Forbes.