The Complete Guide To Opening A Hong Kong Bank Account 2022.
If you want to invest as an expat or high-net-worth individual, which is what i specialize in, you can email me (advice@adamfayed.com) or use WhatsApp (+44-7393-450-837).
Introduction
If you want to learn about Chinese culture but aren't quite ready to leave the West, Hong Kong is the place to go. It's one of the world's most active and dynamic cities, with a welcoming expat community.

You'll need a bank account if you plan to work or remain in Hong Kong for an extended period of time.

We'll show you how to open one in this tutorial. Everything from fees and charges to the finest banks for non-residents, as well as the documentation you'll need to open your new account, will be covered.

So, let's get this party started.
How Can A Non-Resident Open A Bank Account In Hong Kong
To create a bank account in Hong Kong, you do not need to be a permanent resident. If you have a passport from the EU, the US, or Australia, you should find the process simple.

Otherwise, you may be required to produce somewhat different documentation, and the procedure could take up to two weeks.

It's vital to keep in mind, however, that different banks have different requirements for non-resident applications and provide different products.
Is It Possible To Open A Bank Account In Hong Kong Using The Internet
You won't be able to register an account online if this is your first time in Hong Kong. Due to the country's strong anti-money laundering regulations, this is the case. However, if you have an account and have set up internet banking, you should be able to open other accounts if you so desire.

Instead, you'll need to schedule an appointment and visit a bank location in person to open an account. Some banks let you to fill out an online application form ahead of time, which can assist speed up the process.
How To Open A Hong Kong Bank Account From Overseas
Because you can't open a bank account in Hong Kong online, getting your new account set up before you leave the country can be a little more complicated.

But don't despair; it isn't impossible. You may be able to open an account remotely if your home bank offers services in both your home country and Hong Kong. HSBC and Citibank, for example, both have branches in both nations.

Your home country's local service will be able to assist you in completing the relevant papers and sending it to the Hong Kong branch.

Simply visit your new service to prove your identity after you arrive in Hong Kong.
What Documents Will I Require
To open a bank account in Hong Kong, you'll need the following documents, in general:

Your official identification, such as a passport or a Hong Kong identification card;

A utility bill or a bank statement can be used as proof of address.

a statement, or a phone bill (less than 3 months old)

If you don't have a Hong Kong address, provide documentation of your home country's address.

A current visa.

You may also need to produce your contract or a letter confirming your job if you work in Hong Kong.

You may need an official letter from your Hong Kong university or education facility confirming your enrollment as a full-time student if you're starting a student account.

HK Identification Card
If you're over the age of 11 and plan to stay in Hong Kong for more than 180 days, you'll require a HK ID card.

The Hong Kong Immigration Department has issued this smart card as an official identity document. It protects you from identity theft with a variety of security mechanisms and imbedded data. To open a business bank account in Hong Kong, you may also need a HK ID card.

It is free to apply for a HK ID card, and the procedure is rather simple. You must schedule an appointment with the Registration Of Persons Office and bring your visa, passport, application form, and recent photographs with you to the appointment.

Identity card applications are typically handled in about 7 working days.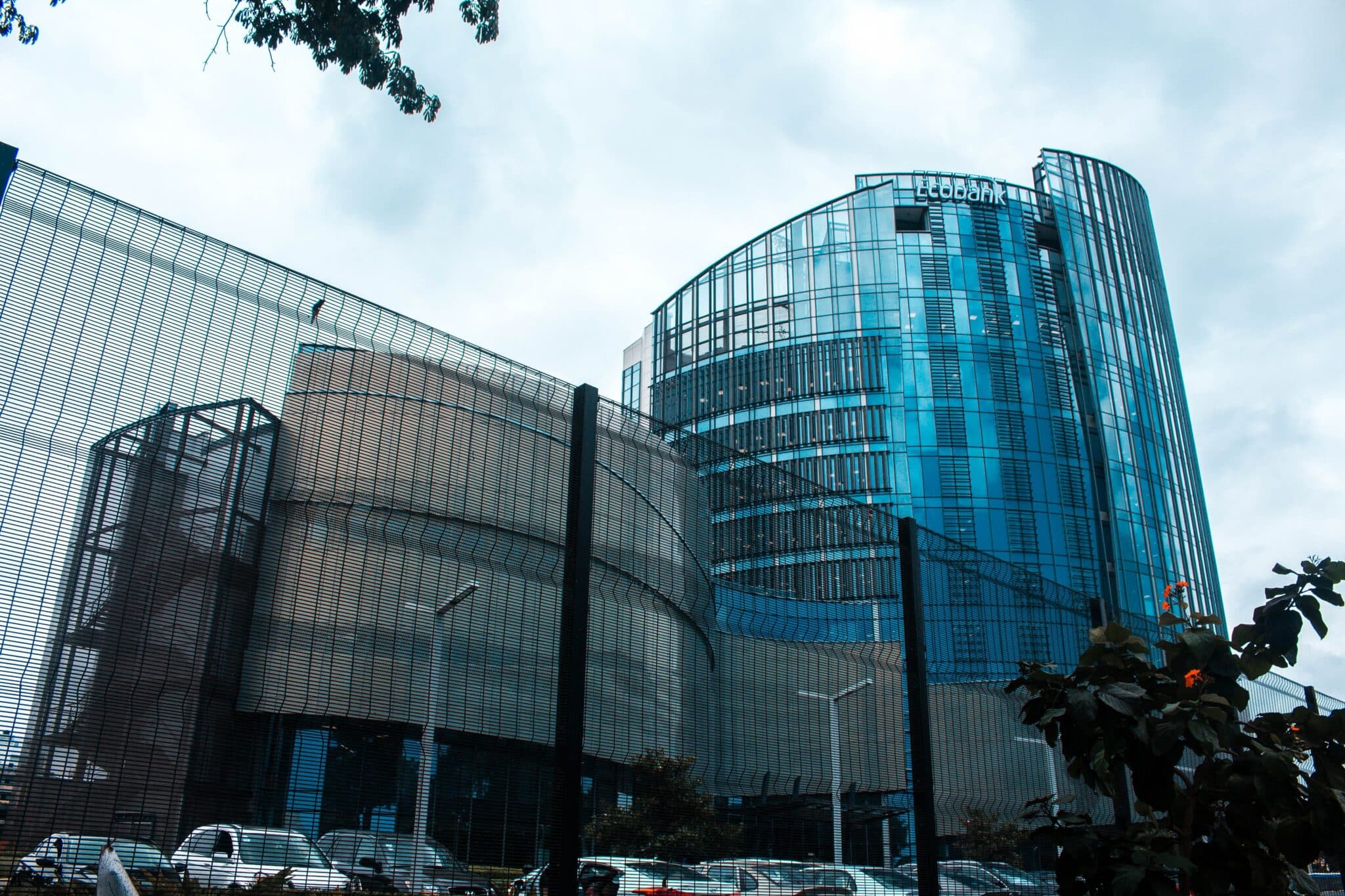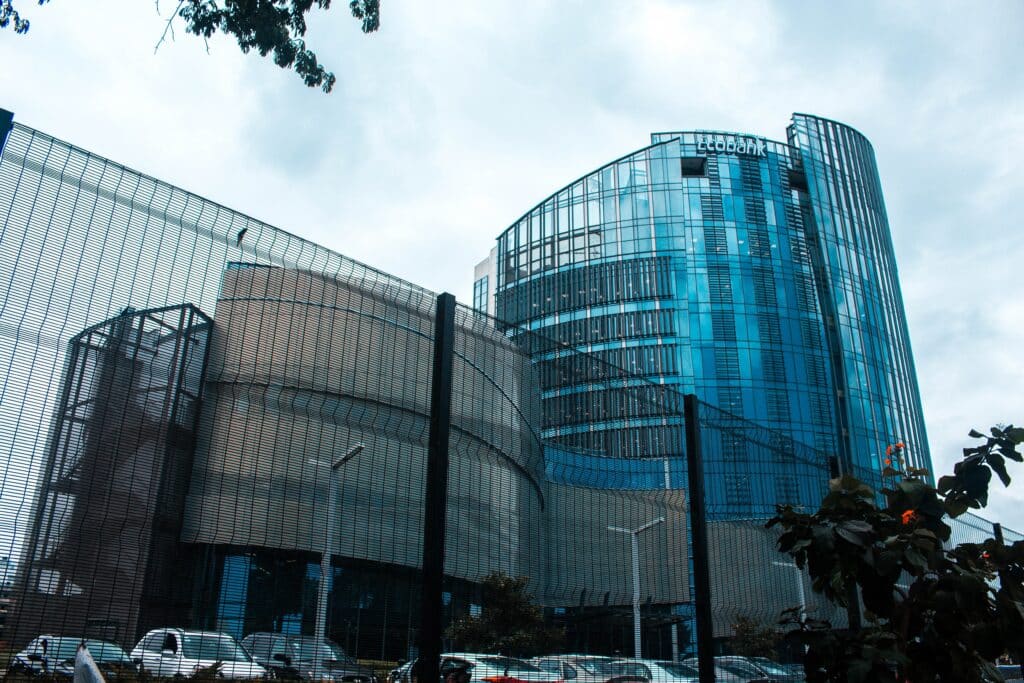 Consider Establishing A Business Bank Account In Hong Kong
While opening a basic bank account in Hong Kong is simple, getting a commercial bank account takes a little more effort.

Hong Kong used to be one of the simplest places in the world to register a business account, with no restrictions on foreign money transfers. To combat money laundering and terrorist financing, all major banks in the country are now required to follow stringent anti-fraud regulations and due diligence procedures.

Non-resident enterprises must now provide banks with extensive details about their intended business, including all partners and staff, when opening an account.

Some banks will allow you to begin the process by filling out an application form online. However, you must have a formal interview with the bank to complete the process. The interview may also be needed of business partners and important owners in the company.
For Your Application, You'll Need The Following Documents:
Passports or HK ID cards are acceptable forms of identification for directors and shareholders. You might be able to open a business account with a multi-national bank like HSBC even if you don't have a valid HK ID card.

A board of directors decision approving the account's creation and designating one individual to handle the application with the bank.

Official company documents, such as a certificate of formation, articles of organisation, and/or a business registration certificate

Utility bills or bank statements can be used as proof of address for directors and shareholders (less than 3 months old)

A current visa

A business plan that describes the nature of the company and forecasts expenses and revenues for the following 12 months.

A public notary, accountant, or lawyer may be required to certify some of these documents. Also, keep in mind that different banks have different criteria, so it's worth contacting them to find out what documents will be required.
Which Bank Is The Most Suitable For My Requirements
With over 250 banks to choose from in Hong Kong, it can be difficult to pick the perfect one.

If you already have a local account with a large multinational bank in your home country, such as HSBC, Standard Chartered Bank, or Citibank, the simplest answer is to continue with them in Hong Kong.

Here's a quick rundown of Hong Kong's top five banks to help you pick the best one for you.

HSBC
HSBC is one of Hong Kong's largest international banks, with operations in 67 countries worldwide, including the United Kingdom.

The HSBC Hong Kong integrated bank account is one of the better solutions for non-residents. This gives you access to a variety of products, services, and advantages. Credit cards, insurance products, deposits, investments, and foreign currency exchange are just a few examples.

Make an appointment at an HSBC International Banking Centre (IBC) or designated local branch in your native country to apply.
Standard Chartered
Standard Chartered Bank has offices in both Hong Kong and the United Kingdom, making it a convenient option for expats and newcomers.

Its Integrated Deposits Account gives you access to a wide choice of foreign currencies and allows you to manage all of your current and savings accounts in one spot. To open this account, you'll need a Hong Kong ID card.
Citibank
Citibank is one of the easiest banks to open an account with from abroad. The bank has a presence in the United Kingdom, so you can begin the process there. Before you arrive in Hong Kong, the bank will assist you in opening a checking or savings account and scheduling an appointment with a local branch.

If you already have a Citigold account, you can open a Citigold or Citigold Private Client account in Hong Kong. After you've completed the application process in a branch, you'll be given an internet banking account and a Citibank ATM account.
Hang Seng
Because Hang Seng is a subsidiary of HSBC, it offers many of the same rates and services. It is headquartered in the Central District and has roughly 220 branches.

Hang Seng offers a helpful Daily Banking account in addition to a variety of prestige and wealth management services. This account has everything you need in a daily checking account, including simple access to credit if you need it.
Bank Of China
If you do a lot of business with mainland China, BOC is a solid option. If you need a renminbi (Chinese yuan) account, they are the finest option.

If you're just seeking for basic banking services, Bank of China offers a simple Current Account. This account includes very basic services, such as branch banking, monthly statements, and free check books, but it's a good place to start.
What Are The Charges Of Having A Bank Account In Hong Kong
You may be charged a variety of fees and charges depending on the bank. To avoid any surprises or unexpected expenses, it's a good idea to read the terms and conditions thoroughly before opening a bank account in Hong Kong.

Fees for maintenance and a minimum balance
Most banks impose an account maintenance fee on a monthly basis. This is usually between 50 and 150 HKD. However, holding a specific balance in your account can occasionally help you avoid this cost. Maintenance costs may not apply to some account types, such as very basic bank accounts.

To open an account, you'll also need a minimum balance, which is normally approximately 10,000 HKD. Otherwise, a fee will be added to your monthly maintenance fees if your balance falls below this minimum.
Fees For Early Closure
If you shut your account before a certain length of time has passed, certain banks may charge you an early closure fee.

Standard Chartered Hong Kong, for example, levies a 200 HKD early closure fee if you terminate your account within three months after opening it.

ATM Fees
In Hong Kong, banks rarely impose fees for using their own ATMs. Citibank customers can use Jetco ATMs for free as well.

Using an ATM at another bank usually results in a service charge, which varies by bank.

Fees For International Transfers
Fees for international transfers vary by bank, but you should expect to pay about 120 HKD to send money abroad.

While certain banks, such as Citibank, offer free international transfers if your accounts are with the same banking group, you should keep an eye on the exchange rate because it may be unfavourable.

This tutorial should help you navigate the system and learn how to open a bank account in Hong Kong if you're ready for life in this fast-paced, financial powerhouse. The next thing to consider is how you'll transport all of your possessions. Allow a professional moving company like 1st Move International to assist you instead of trying to transport a lifetime's worth of belongings across the globe. They will relieve you of any tension and issues by delivering your stuff door-to-door in record time.
What Is Hong Kong's Tax System
When it comes to understanding the tax system in Hong Kong, there are a few things to keep in mind. If you have a long-term Hong Kong visa, for example, you must pay Hong Kong income tax like any other fiscal resident. Another thing to remember, particularly for frequent travellers, is that your income is taxed on a territorial basis. This means that only Hong Kong income tax applies to anything you earn or accumulate there.

Hong Kong's Taxation System
Hong Kong's tax rates are deserving of their reputation as being competitively low. They rise in tandem with rising earnings. Nonetheless, even in the highest tax category, the maximum rate is only 17 percent.

Hong Kong has completed double taxation relief agreements with a number of nations to prevent double taxation. These agreements come into play when a fiscal resident is required to pay taxes on their income in other countries, resulting in the same income being taxed twice.

Please keep in mind that the following information is not legal advice. Contact the Inland Revenue Department for additional information about Hong Kong taxation (IRD). We also urge that you seek guidance from a reputable tax professional regarding your specific situation.

Hong Kong's Different Taxes
The direct tax you or your company will have to file at the end of the fiscal year is made up of salaries, property, and profits taxes. Hong Kong's indirect taxes include stamp, betting, and estate fees. The tax year begins on April 1 and ends on March 31 the following year.

Tax On Salaries
When you live in Hong Kong, your main tax burden will most likely be salary tax. This tax applies to all wages, salaries, and director's fees. Furthermore, the vast majority of additional perks you may receive from your employer are taxable. Bonuses, commissions and rebates, leave compensation, end-of-contract gratuities, and other taxable rewards are examples. Any shares or options you receive as part of your salary, as well as any housing given by your employer, are taxed. Furthermore, it makes no difference when these payments are made or if they go beyond your employment terms.

If you come to Hong Kong on a regular basis for work and stay for fewer than 60 days, you should be free from these taxes.
Hong Kong Has A Property Tax.
If you own property in Hong Kong and earn money by renting it, you must pay tax on the rental revenue. Check out the government's Property Tax website to discover more about your tax obligations as a property owner in Hong Kong.

Hong Kong's Self-Employment Tax
Self-employment is also taxable, and it is regarded as Profit Tax because you can only be self-employed if you start your own business. "Buying and selling of goods" or "offering professional or personal services" are two definitions of self-employment. Profits tax is assessed on the assessable profits of your sole proprietorship or partnership in this scenario. There are also some other requirements, such as those relating to accounting standards. Corporations and trustees are also subject to profit taxes.

Things To Remember About Hong Kong's Tax System
Interests, dividends, and royalties are not subject to Hong Kong's income tax. In Hong Kong, there is no capital gains tax. Only if shares or options are part of your regular income do you have to pay taxes on capital gains. The same Hong Kong income tax applies to these as it does to regular earnings.
What Is Personal Evaluation
You can apply a tax relief known as Personal Assessment if you are subject to more than simply the salary tax. Joint Assessment or Personal Assessment for Married Couples are options if you want to do it with your partner.

You must "ordinarily dwell in Hong Kong" to be eligible to apply for Personal Assessment. Whether or not you are granted that status is determined by:

How long will you be in Hong Kong?

If you have a permanent address in Hong Kong.

If any of your relatives live in Hong Kong.

Whether you work in Hong Kong or not.

Whether or not you own property in Hong Kong.

It's important to note that just because you have a Hong Kong ID card doesn't mean you're a tax-paying resident.
Pained by financial indecision? Want to invest with Adam?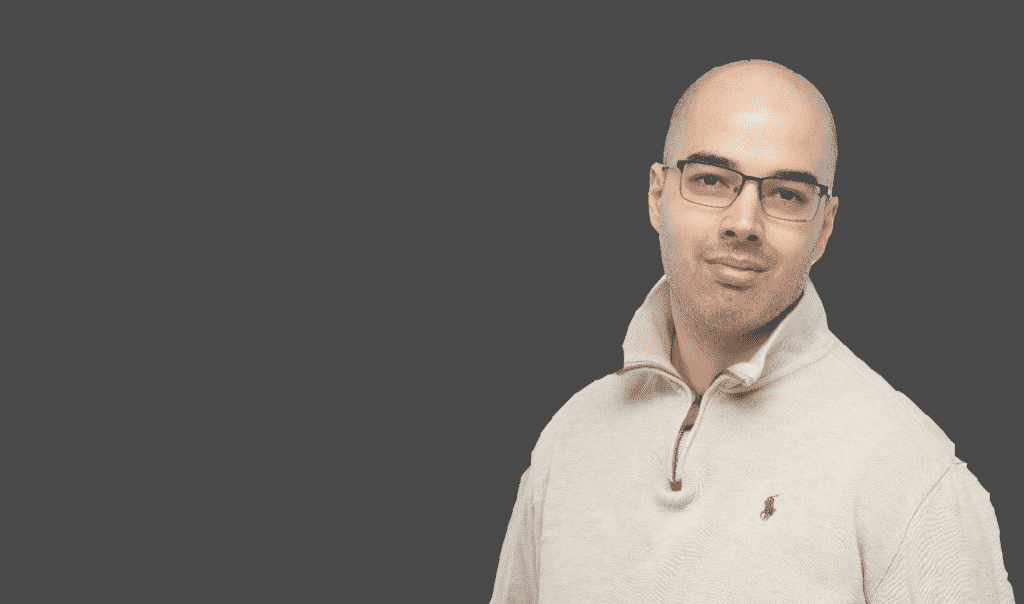 Adam is an internationally recognised author on financial matters, with over 584.2 million answers views on Quora.com and a widely sold book on Amazon and a contributor on Forbes.