The Top 7 Reasons Why Foreign Investors Are Flocking To Brazil.
Introduction
Looking to broaden your investment horizons? As a result, investing in Brazil may be a wise decision.

Making international investments is one of the finest strategies to diversify your portfolio. Brazil is one of the top countries in which to invest. This developing country has the largest economy in Latin America and the world's sixth largest economy.

Agriculture, stocks, real estate, infrastructure, renewable energy, and fossil fuels are among Brazil's flourishing businesses, all of which are attractive investment sectors. Brazil's investment market, like that of most emerging nations, faces concerns such as political instability and commodity reliance.

However, the advantages of investing in Brazil far exceed the risks. Authentic Real Estate Team, a native-Brazilian, Orlando-based real estate agency specialising in investments, can provide expert advice and direct access to Brazilian investment prospects.
Why Should You Invest In Brazil
Brazil is quickly becoming one of the most popular destinations for international investors among emerging markets.

Why?
Brazil has a relatively safe and stable financial system, a relatively strong economy, an expanding renewable energy matrix, a booming real estate market, is cleaning up its political act, is a global leader in agricultural exports, and is the world's sixth-largest recipient of foreign direct investment.

Furthermore, while Brazil, like most emerging markets, is still still commodity-dependent, it is becoming increasingly self-sufficient as it develops more inward-focused industries, notably a thriving digital sector.

We'll go through these key differences in more detail below, and see how they contribute to Brazil's desirability as a foreign investment location.

Following that, we'll walk you through seven lucrative Brazilian investment categories, giving you advice on how to succeed in each.

Finally, we'll go through some of the hazards associated with foreign investment in Brazil.

You will have a better knowledge of why and how you should invest in Brazil at the end of this article.

And you'll have a team of native-Brazilian investment gurus on your side with Authentic Real Estate Team.

Let's get going!
It Has One Of The Safest And Most Stable Financial Systems Among Emerging Markets
Brazil has one of the world's safest and most stable financial systems among emerging markets.

Investment funds and banks dominate Brazil's huge and diverse financial system.

Both of these sectors are divided into sub-sectors.

As shown in 2015 and 2016, these industries and sub-sectors work together to support Brazil's economy and help it weather global economic instability.

Despite a prolonged recession, the banking system remained well-capitalized, liquid, and typically profitable over this two-year period, because to rigorous lending controls and large fees and interest margins.

Similarly, the non-bank financial sector has held up well.

Investment-funded assets increased steadily, and many other crucial indicators improved.

This was mostly due to fixed income funds and high interest rate-driven gains.

In short, Brazil's stable and diverse financial system is designed for expansion.

It's also built to endure the volatile character of the global economy.

As the pandemic subsides, Brazil's investment markets should be well positioned to rebound quickly and completely.
It Is Latin America's Largest Economy
Brazil has Latin America's largest economy and the world's sixth largest economy.

But it wasn't always like this.

The country's GDP has increased dramatically in recent decades.

Factors including the service industry, exports, and foreign investments have helped it grow.

While Brazil's economy, like many others around the world, was struck hard by the COVID-19 pandemic, it has since recovered, because to soaring commerce, growing private-sector credit, and one of the largest stimulus packages among emerging nations, with about 4% GDP in emergency funds.

Another explanation for Brazil's economic development and resilience during the pandemic is the country's overwhelming variety.

Brazil has been able to avoid economic foundering by diversifying its industries as much as possible, including agriculture, machinery, tourism and hospitality, the service industry, real estate, renewable energy, fossil fuels, and more.

And, just as variety has helped Brazil's economy rise and stay afloat during the pandemic, it also gives the country a safe and stable location to invest.

Diversification is an important financial technique because it allows you to take some losses without losing the entirety of your portfolio.

When it comes to investing in a diversified economy, the same idea applies.

Even if you simply invest in one of Brazil's many industries, the country's total economic variety lifts and buoys all boats.
It Has One Of The World's Largest Domestic Markets
A thriving economy is marked by a huge domestic market.

And, based on this measure, Brazil's economy appears to be in better shape than ever.

Brazil has grown one of the world's largest domestic markets, thanks to a mix of declining commodities dependence and economic diversification, as well as the fact that it is home to the world's fifth-largest population.

In recent years, the country's varied economy has started to include many more inward-focused companies, such as tech and financial startups.

Brazil has been able to supply its inward-focused sector autonomously because it produces more than it imports, establishing a positive feedback cycle of B2B ties.

Brazil's internal market is strong enough that it does not need to rely extensively on international trade.

As a result, regardless of global market volatility, it's a safe area to invest.
Brazil Is One Of The World's Largest Agricultural Producers And Exporters
In terms of fundamental staples, Brazil is more or less self-sufficient.

It is also one of the largest agricultural exporters in the world.

It's not hard to see why.

Brazil has the world's richest flora, thanks to its rich soil and plentiful sunshine and rain (nearly 41,000 plant species).

It's because of these advantageous growing circumstances that it's suitable for large-scale agricultural.

The following are some of Brazil's most important crops:
Coffee
Brazil is the world's leading coffee producer, producing over 25% of the world's supply of this prized bean.

Soybeans
Soybeans are Brazil's most valuable crop, accounting for over 35 percent of the country's agricultural output in terms of value.

Sugar
Brazil exports more sugar cane than any other country in the world, accounting for half of the world's sugar supply.

Corn
Corn is Brazil's second-largest crop after soybeans, with the country exporting more than 80 million metric tonnes per year, or 22% of global supplies.
Of course, Brazil's agricultural output is not entirely made up of plants.

It also provides a large portion of the world's meat and other animal-based products.

In Brazil, animal agriculture includes:

Cattle
Brazil has the world's second-largest cow population, estimated at 232 million head. It is the world's leading producer of beef, exporting 23% of the global supply.

Chicken
Brazil is the world's second-largest producer of chicken, after the United States, with 14.35 million tonnes produced year.

Pork
With 37.35 million head of pig in the country, Brazil is the world's fourth largest producer and exporter of pork.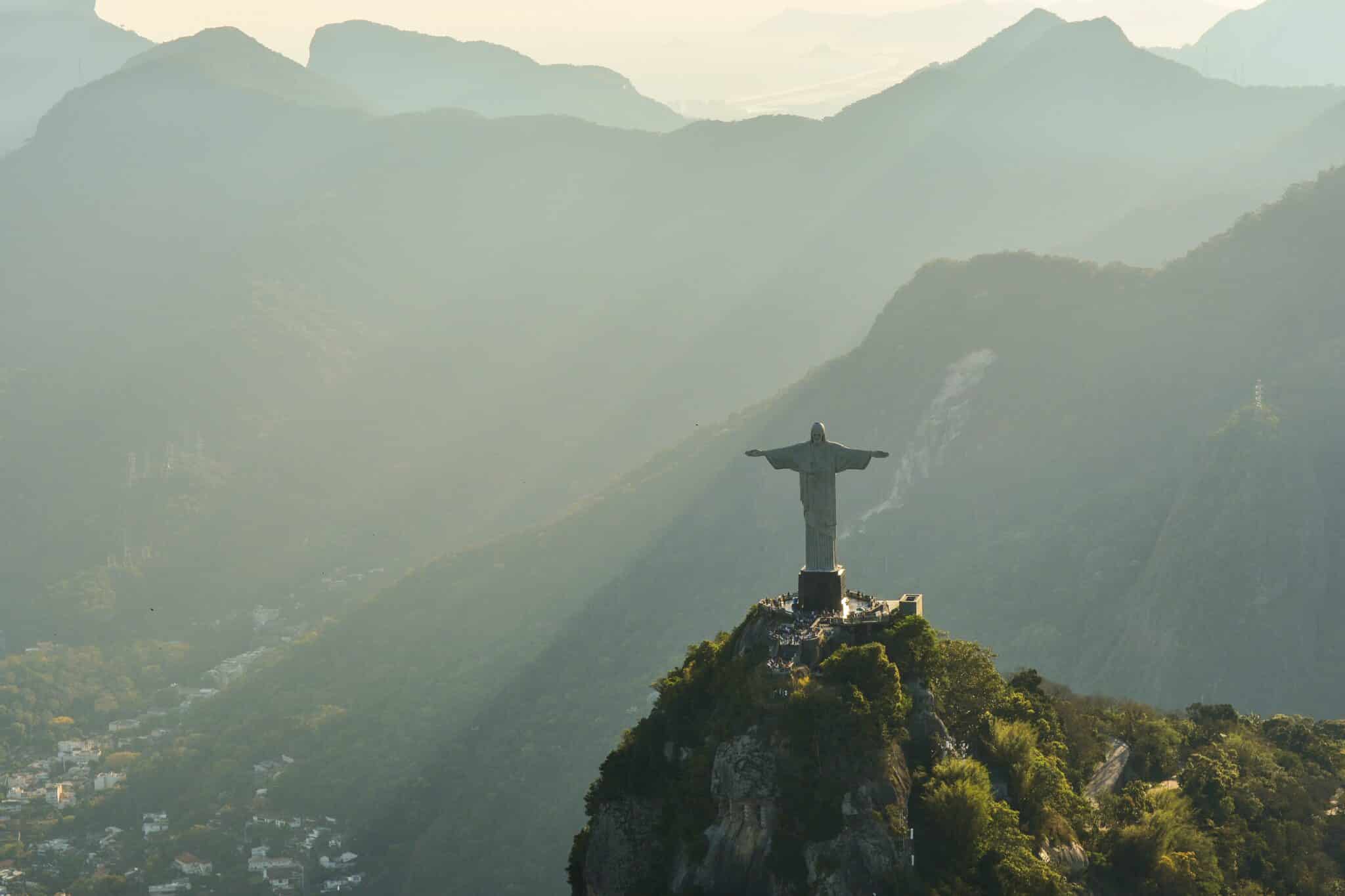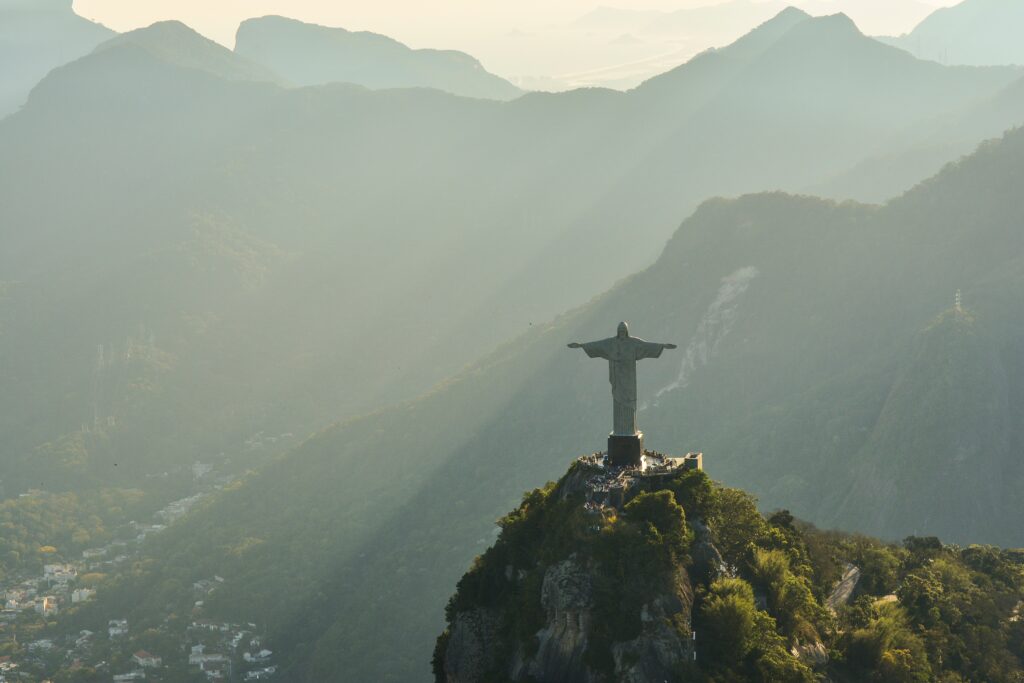 It Is The World's Ninth Largest Foreign Direct Investment Recipient
We could go on and on about how profitable Brazil is to invest in.

You don't have to take our word for it, though.

Brazil is now the world's ninth largest recipient of foreign direct investment (FDI).

Companies and investors from all over the world are recognising Brazil's unique investment potential, recognising opportunities in the country's relative political and economic stability, rising middle class, and diverse array of markets, particularly those centred on natural resources, such as agriculture, energy, mining, and others.

While the COVID-19 pandemic caused a major drop in FDI beginning in 2020, and while figures are still below pre-pandemic levels, FDI doubled to $58 billion between 2020 and the authoring of this article.

FDI is likely to continue to rise as Brazil recovers from the COVID virus.

So, how does this affect you?

Follow the money if you want to know where to invest in the world.

And, if you follow the money, you'll end up in Brazil!
It Has One Of The Hottest And Most Dynamic Real Estate Markets Among Growing Economies
The real estate industry is another reason why foreigners are going to Brazil to invest.

Brazil's real estate industry is one of the hottest and most dynamic in the developing world.

The 2020s are proven to be the decade to invest in Brazilian real estate, with historically low borrowing rates, historically high demand, and a highly favourable currency exchange rate delivering more bang for your dollars.

Find out why you should invest in Brazil's booming real estate industry in the video below!
Interest Rates Are At Historic Lows
The historically low interest rates are one of the biggest advantages for foreigners to invest in Brazilian real estate in the 2020s.

Brazil's central bank, the Banco Central do Brazil, has lowered interest rates to assist stimulate the economy during the pandemic, similar to other countries around the world.

As a result, securing a mortgage in Brazil has never been more affordable.

This has sparked a rush of interest from foreign investors eager to buy Brazilian investment property.

In fact, because interest rates are so appealing and potential relative returns are so high, many investors are abandoning fixed-rate bonds in favour of real estate.

Home prices rise in tandem with demand for investment real estate.

As a result, if you've been considering investing in Brazilian real estate, now is the time to do it.

Contact Authentic Real Estate Team to understand how you can invest in Brazil's booming international real estate industry while taking advantage of historically low loan rates!

Higher Return On Investment
Brazilian real estate promises great yields and rapid appreciation for landlords and home flippers alike, with loan rates at all-time lows and demand on the rise.

Don't take our word for it, though.

Property has emerged as one of the most attractive sectors on the Brazilian stock exchange.

In reality, IPOs from Brazilian developers totaled R$5.2 billion in 2020 alone.

However, you don't have to invest in public real estate to benefit from Brazil's high return on investment potential.

The average return on investment for property investors is around 15%.

Want to make even more money?

Authentic Real Estate Team has the experience you need to maximise your return on investment!
Rate Of Currency Conversion
The currency exchange rate is another reason why foreign investors are flocking to Brazil's investment real estate sector.

The Brazilian Real has lost a lot of value during the last few decades.

For example, in 2005, the exchange rate between Brazil and the United States was around two Reals to one Dollar.

It's currently around five to one.

And it's not just the US that has higher purchasing power in Brazil.

In fact, the major Brazilian cities of Rio de Janeiro and Sao Paulo were listed as two of the most affordable places to buy property in a recent Numbeo survey of 500 cities around the world.

For example, one square metre of land in Hong Kong, the most expensive city, costs $32,000.

In Sao Paulo, on the other hand, one square metre costs around $2,084.00.

The average in Rio de Janeiro was $1,778.00.

However, the Real will not remain devalued indefinitely.

As a result, foreign investors will benefit from a double profit opportunity: the strengthening of the Brazilian Real against the US Dollar, as well as the appreciation of the property's worth over time.

Increased Demand
While the COVID-19 pandemic first created anxiety about the future, which led to a drop in real estate demand, it has recovered in the years since the first instances were discovered, and is currently at all-time highs.

Why?

People are looking for new residences in locations with better opportunity since they have been locked up for too long and have little career prospects.

This is particularly true in Brazil, where property sales are currently driving the economy.

Strong sales figures have been reported by developers around the country.

Sales spiked in the third quarter, with several developments selling out within 24 hours of going on the market.

And there are no signs of this trend slowing down.

Experts predict rising demand through the 2020s based on the current trajectory.

As a result, investors who buy today can expect higher rental rates and a higher resale value in the future.
Seasonal Vacation Properties Are In High Demand
Indulgent behaviour might be exacerbated by difficult circumstances.

When it comes to difficult times, it's impossible to think of one in recent history that has been more challenging than the pandemic.

When it comes to indulgent activities, it's difficult to imagine anything more excessive than purchasing your own seasonal vacation house.

As a result, just as the pandemic has prompted people to seek out residential properties in quest of better prospects, second-home sales have increased.

This has been notably true in Brazil.

Tourists from all over the world go to Brazil for vacations.

However, with the COVID-19 epidemic causing global concern about what constitutes a good life, many people are wondering why they should merely visit when they may take a half-year vacation.

Investors can have a home away from home in one of the world's most naturally beautiful countries while also reaping appreciation and consequently profits when they resell their second house in Brazil.

Are you considering purchasing a second house in Brazil?

Authentic Real Estate Team, as a native-Brazilian organisation, has the reach and resources to assist you in finding the second home of your dreams!

Demand For Higher-Quality Homes Is High
The pandemic has caused billions of people all around the world to pause and reflect on their lives, rethinking what is truly important.

And for the majority of people, the finer things in life are what matter.

As a result, demand for high-quality housing is increasing in Brazil.

Homebuyers want homes with more square footage, larger lots, luxury materials, high-end finishes, integrated living spaces for easy entertaining, and large bedrooms for maximum solitude.

Experts predict that demand for higher-quality homes will continue far into the 2020s.

There has never been a better moment to invest in luxury real estate in Brazil, thanks to the advantageous exchange rate between the Real and the US Dollar.

Authentic Real Estate Team can assist you in finding the ideal home for your needs!
It Operates On A Renewable Energy Matrix And Is Currently Expanding
Want to put money into one of Brazil's most promising industries while also investing in the planet's future?

Brazil's renewable energy infrastructure is helping to preserve the world while also allowing international investors to profit handsomely.

Did you know that Brazil is the world leader in renewable energy use?

Renewable energy accounts for 50% of Brazil's overall energy matrix, compared to a global average of only 14%.

Brazil intends to generate 79 percent of its energy from renewable sources by 2026.

Hydro, wind, and solar power are the main sources of renewable energy in Brazil.

Each one has a significant earning potential as well as its own set of benefits.

However, you do not have to invest in renewable energy to reap the benefits.

Because Brazil's pioneering use of renewables makes all of the country's sectors safer to invest in, since it makes the country more energy self-sufficient and less sensitive to swings in the price and availability of fossil fuels.

Authentic Real Estate Team can help you make the greatest foreign investment for your goals, whether you want to invest directly in Brazil's renewable-energy infrastructure, in Brazilian energy equities, or in any other investment industry.
Pained by financial indecision? Want to invest with Adam?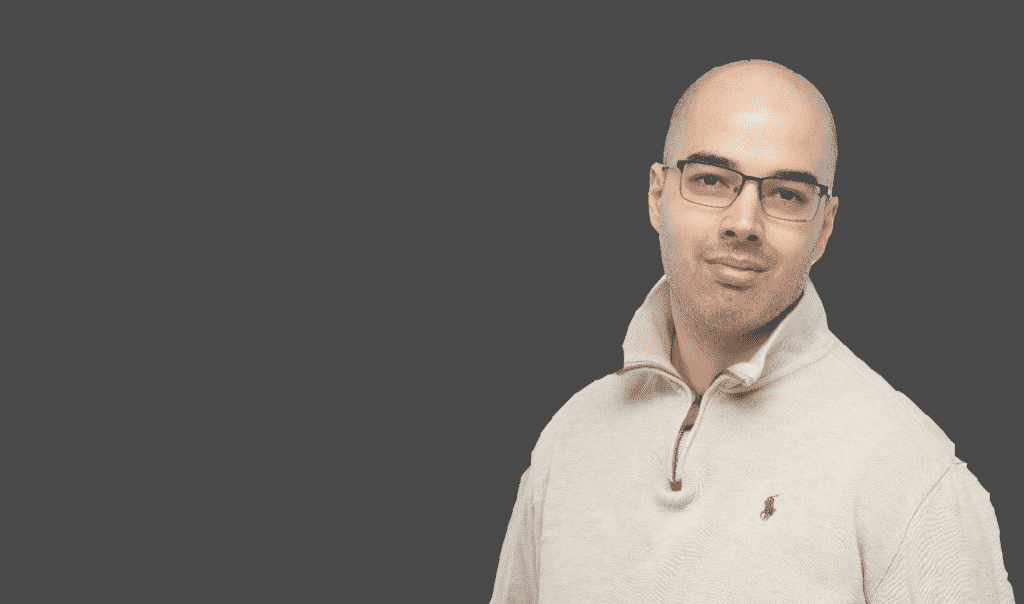 Adam is an internationally recognised author on financial matters, with over 669.2 million answer views on Quora.com, a widely sold book on Amazon, and a contributor on Forbes.