The Ultimate Single Parent's Guide To Moving Abroad 2022.
If you want to invest as an expat or high-net-worth individual, which is what i specialize in, you can email me (advice@adamfayed.com) or use WhatsApp (+44-7393-450-837).
Introduction
The Ultimate Single Parent's Guide To Moving Abroad—Increased freedom of expression of identity, as well as women's empowerment and financial independence, have resulted in an increase in single-parent families during the last three decades. Furthermore, single parents do not settle for a substandard existence; rather, they strive for their aspirations, professional success, and a high-quality caring atmosphere for their children…
You've come to the perfect place whether you're just considering relocating overseas as a single parent or are fully prepared to make the leap to another country.
Moving overseas as a single parent is a wise financial decision, but it is also a wise physical, emotional, and mental decision.

I understand how frightening it is to move as a single parent. Moving to another country as a single parent can be much more daunting, but it can also be extremely rewarding. If your life is anything like mine, you're overworked and exhausted all of the time.

You want to spend more quality time with your children, but you're either too tired at the end of the day or can't find the extra time in the day to do so.
The Most Significant Sources Of Stress For Foreign Single Parents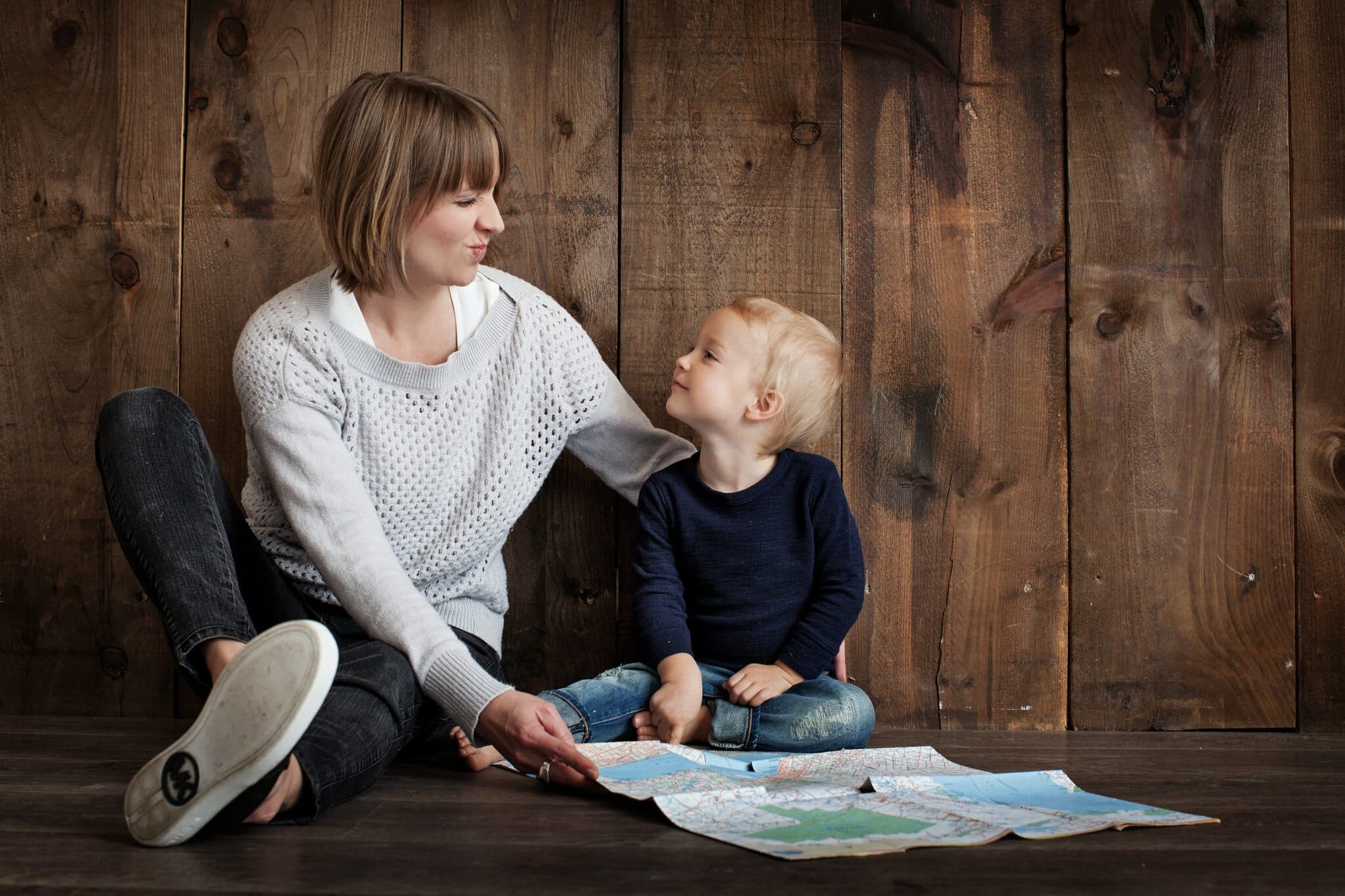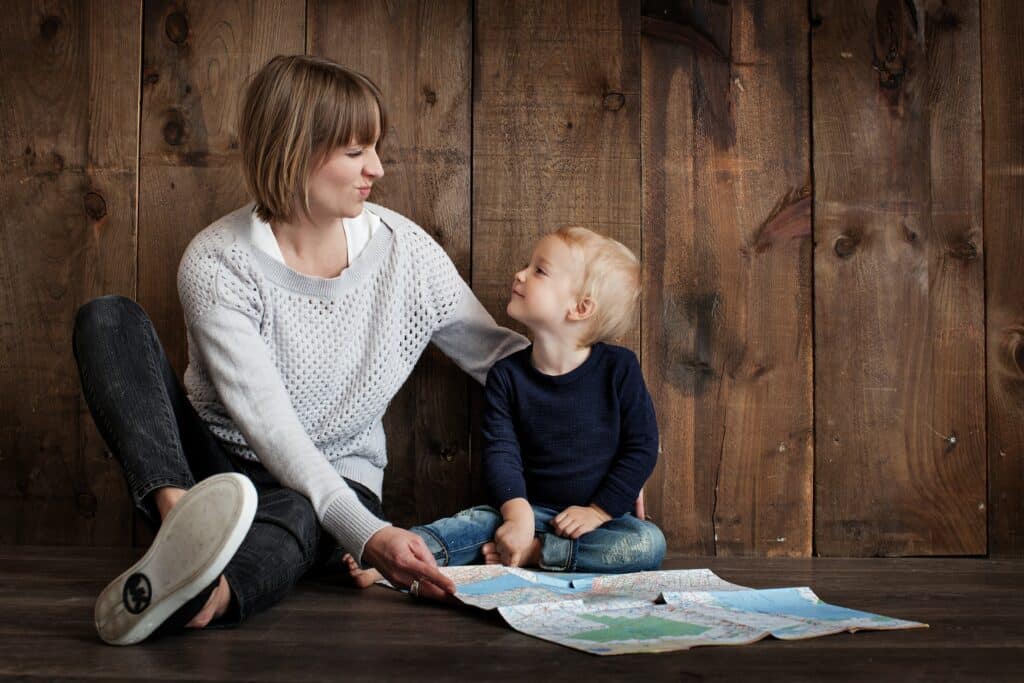 Moving overseas is hard enough on its own, let alone doing so with one or more children and without the support of a spouse. The attitude and engagement of the child's (or children's) other parent is one of the most stressful elements for expat single parents. Are they on board with the custodial parent's decision to relocate to another country? Are they willing to travel to the overseas country to spend time with their child? Are they willing to contribute to the payment of foreign school fees if the custodial parent's employer does not cover such costs? Furthermore, expat single parents must deal with the day-to-day annoyances of expat living, such as changing habits and maybe financial status, communicating in a new language, forming a social network, and coordinating bureaucratic problems.
What To Think About Before Relocating As A Single Parent
If you intend to work full-time in the expat nation, make specific arrangements with your company regarding work/life balance and other tangible matters like as business visits. You must be realistic about the loss of your current support network of extended family and friends, as well as the urgent need to replace it.
Furthermore, the childcare and educational systems of your expat country are likely to differ from those in your native country. As a result, before making a final decision, you should extensively investigate your child's education and contact schools and other expat parents in advance to obtain the complete picture.
Expatriation Preparation For Your Child
We have exhaustively examined themes such as guidance for expat parents, best expat destinations for children, and ideas on how to prepare your child for expatriation in our magazine's "children" news area. However, an expat-to-be can never have too much information on their children's happiness.

Once you are certain that expatriation is the best option for you and your child (or children), and depending on their ages, you should begin discussing the possibility of going overseas with them. Their initial reaction may not be what you want — enthusiasm and support — but over time, you may instil in them a sense of wonder about the world, as well as a desire to learn a new language and make new friends. Focus on the positive aspects of your expat life, such as quality time with your family, new activities, and thrilling travels. Don't try to hide the drawbacks entirely; instead, prepare your children for the changes and even the losses.

Involving the children in the process by allowing them to express their opinions and make decisions about the new house, school, and hobbies is a great way to ensure a smooth expatriation. Even if your children appear to be adjusting well to their new life, keep an eye on their academic progress, social lives, and confidence levels as time passes.
On The Ground, A Lone Expat Parent
You are the major emotional and practical support for your child or children as a single parent. Of course, you already know this, but there may be moments when you need a reminder of your major role in your children's life. It's critical to remember that your children's well-being is dependent on your health, wealth, and success. As a result, you should not feel guilty for taking time for yourself, feeling cheerful, and having fun. Children imitate their parents' behaviors and sentiments, according to experts, and you want them to imitate your best self rather than an uneasy, uncertain, and lonely you.

How Can Businesses Help Expat Single Parents
Due to worries about single parents' professional performance, emotional well being, and financial planning, companies may ignore single parents seeking career mobility via a foreign assignment. However, as the number of expatriate single parents grows, there are ways for businesses to make sure they don't miss out on any of these individuals' skills. Every organization that wants to include exclusivity and diversity should have an HR officer who can provide advise on matters including immigration, visas, legal rights, and benefits.

Single parents who are about to sign an expat contract should be able to negotiate important issues with the company, such as business travel, flexible working hours, and working from home options, as well as a compensation package that may include live-in domestic help, caregiver expenses, children's transportation expenses, and so on.
Make A Decision About Where You Want To Go
This is extremely crucial! For a long time, I fantasized about raising my children in the Italian countryside. I fell in love with Italy around ten years ago while on a short holiday there, so when we began our full-time travel journey nearly three years ago, I placed Italy back on the list.

However, I did not have the same head over heels emotion as I experienced 10 years ago during this trip to three different locations in Italy. Because of the high expense of living, the cumbersome immigration process, and a general feeling that it was not the right destination for my family, Italy was crossed off the list of probable nations to relocate to.

It is critical that you spend time in the country to which you wish to go before seeking to relocate there. I've met a lot of folks who have visited or moved to a new place with high expectations only to learn that they despise it. It occurs!

Now, I realize that not everyone has the luxury of spending a significant amount of time in a country before opting to relocate there. I'd prefer moms face the risk of traveling overseas than let the fact that they haven't spent much time in their chosen nation deter them from doing so. Click here to read my post on Choosing The Right Country For Your Family.

Make a list of things that pique your curiosity. Do you have a strong desire to learn Spanish? Do you have a favorite culture? Are you looking for a specific climate? If you're looking for cool weather, then Merida, Mexico, where I currently reside, is not the place for you! For a substantial portion of the year, it is scorching hot, and you may perish. Okay. I'm joking about the last bit, but it is quite hot.
Visas And Passports
It's critical that you have all of your legal paperwork in order. Not only are you responsible for yourself, but you must also ensure that your child's documentation is in order. If the other parent's name appears on the birth certificate, this can be difficult. If no other parent is shown on the birth certificate, you're good to go as long as all passports have at least six months left until your intended departure date. Some nations will not allow you to enter if your passport has fewer than six months left on it, so be cautious.

Check the visa requirements for the nation you want to visit. As an American, I was allowed to stay in Albania without a visa for up to a year. We were only there for approximately 6 months, but I was impressed by how accommodating their immigration policies are. We can stay in Mexico for up to 180 days before having to leave the country to have our visas reissued.

I know people who have gone out for a few hours and then returned to get their 180 days reinstated. These are known as border hops. Some immigration officers will frown on this, but we haven't had any problems so far.

We also travel frequently, so obtaining actual residence, which is a completely different process, isn't worth it for us at this time. Just keep in mind that there's no assurance you'll get the full 180 days each time you try to reset your visa.
Authorization Letter For A Child
This is a significant one. You must ensure that you may lawfully relocate to another country with your child. Even if you have your child's passport, you may not be able to purchase flights and go to your new country. It's true, believe it or not. You'll need a letter from the other parent authorizing you to go to another country with the child, court documents showing you have exclusive custody or with a detailed living abroad and travel part like mine documentation, or the other parent's name must not appear on the birth certificate.

I meet a lot of moms who are unaware that a letter of authorization is required in addition to a passport to make your travel and living abroad ambitions a reality.
Make Those Reservations
Now that the legalities are out of the way, it's time to book those plane tickets. If the notion of paying a huge quantity of money for plane tickets makes you nervous, you can always utilise Airfordable to set up payment plans. If you sign up using my link, you'll get a $25 credit toward your future booking!!!

Both Google Flights and Skyscanner are excellent resources for finding flights. Both of these sites allow you to select your preferred nation for departure and arrival. This will enable you to check which airports are the cheapest for you and find the greatest travel bargains.
Cellphone Unlocking
It's unlikely that you'll want to keep your American phone plan while residing in your new nation. One of the best aspects of living overseas is the lower cost of phone plans. In Merida, Mexico, I pay around $20 per month. Before you travel to your new country, make sure your phone is unlocked so that you may get a sim card for your new phone once you arrive. The sim card will not operate if your phone is locked.
Disable The Two-Step Verification Process
This was a difficult lesson for me to learn the hard way. You should disable two-step verification on all accounts before leaving the country because when you try to log into your accounts in your new country, they will want to give you a code to your US-based phone number, which you will no longer have. With a few of my accounts, I'm currently going through this extremely inconvenient process. I've learned my lesson!
Notify Your Bank
Many people fail to notify their bank that they would be traveling to another nation. When we forget to notify our bank that we will be traveling to another nation, the account is blocked. You'll go to buy something just to find out that your credit card isn't working. This is extremely aggravating and at times humiliating. Ascertain that all of your credit cards and banks are aware that you will be traveling to a foreign nation.
Source Of Income
This is the most common question I get, and it's also one of the most crucial aspects of going abroad.

You will undoubtedly require some form of revenue. That might be a savings account, retirement, an internet job, your own web business, any type of remote income, or a real work in another country. The options are infinite. If you really want something, you can make it happen!
Pained by financial indecision? Want to invest with Adam?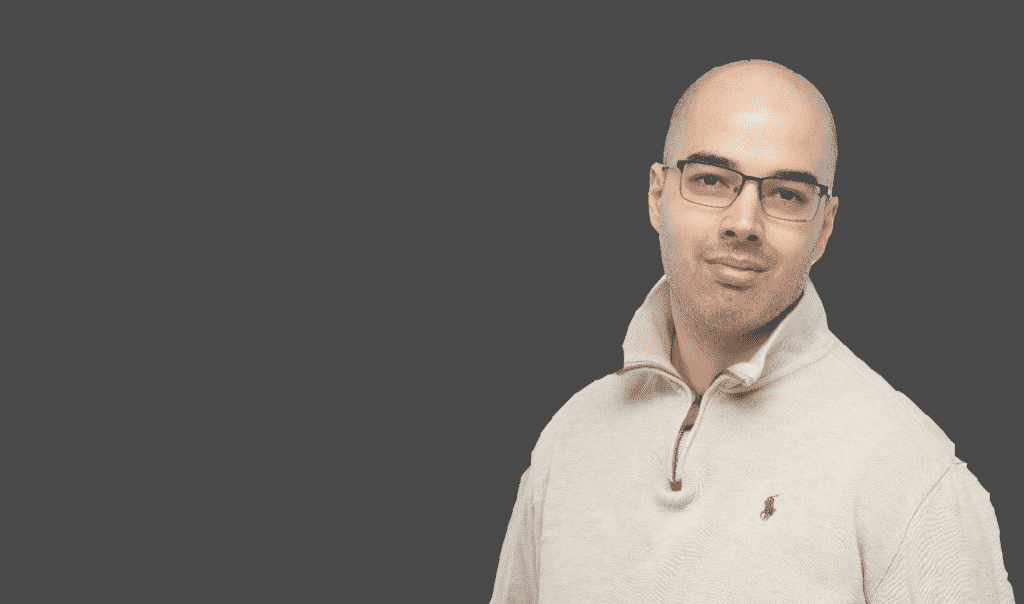 Adam is an internationally recognised author on financial matters, with over 492.6 million answers views on Quora.com and a widely sold book on Amazon