In this article, we will discuss the top 10 billionaires in 2022. The information in this article is based on Forbes' World's Billionaires List.
Instead of the basic details, we will cover some in-depth information as well. This means basic info, businesses, assets, etc.
If you are looking to invest as an expat or high-net-worth individual, which is what I specialize in, you can email me (advice@adamfayed.com) or WhatsApp (+44-7393-450-837).
Elon Musk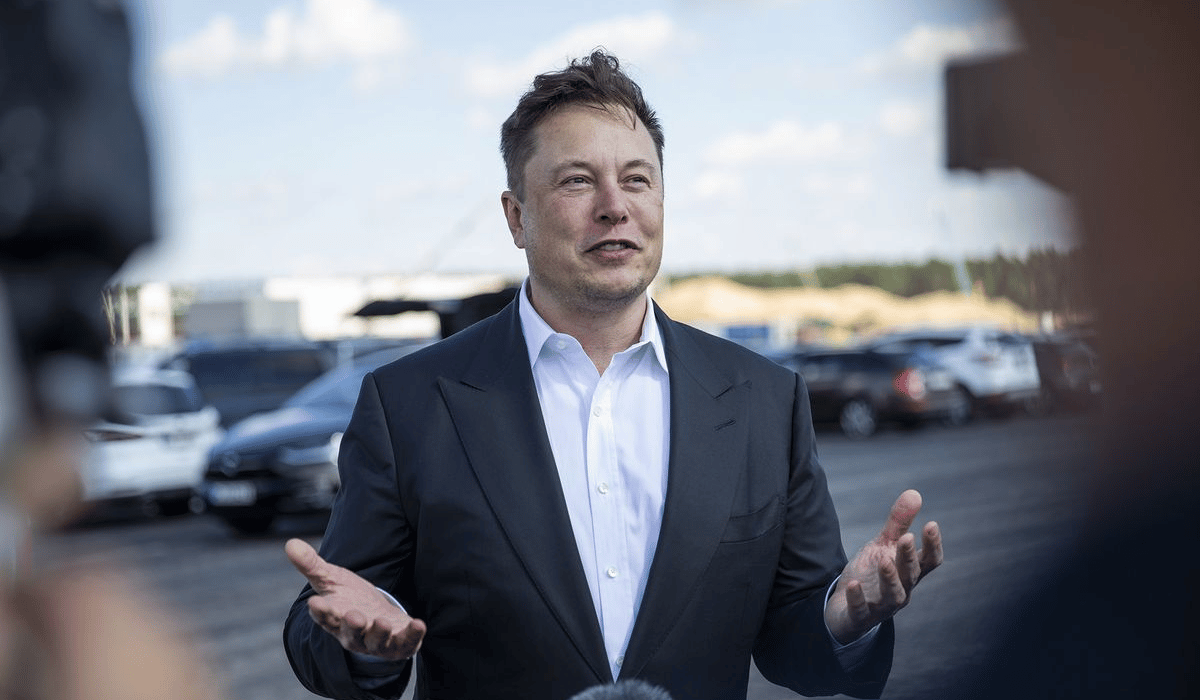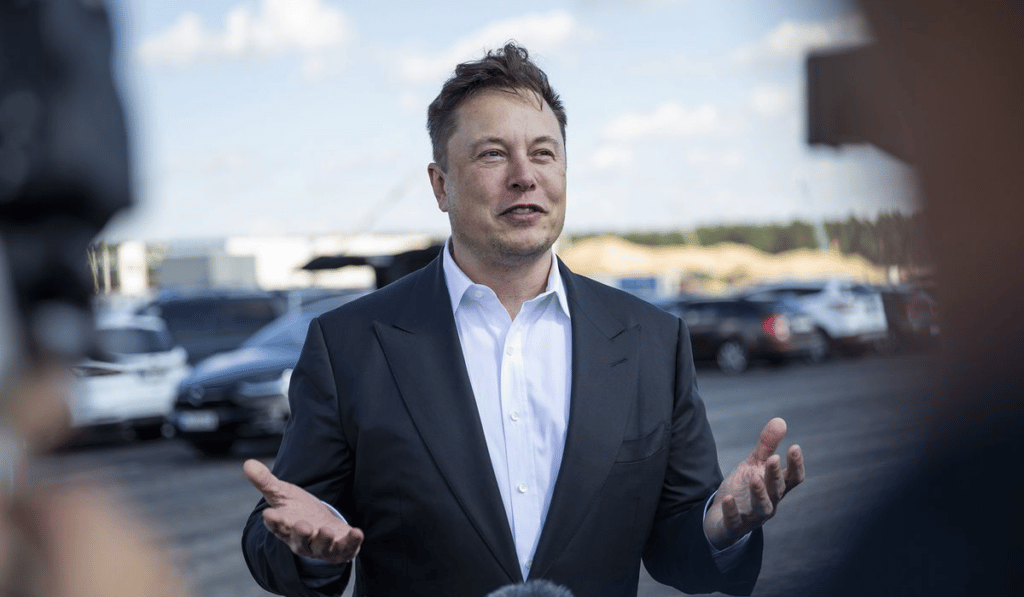 It is no wonder that Elon Musk is still the richest person on the planet. He's a hard-working person with an immense amount of intelligence.
It doesn't end there; Elon Musk is one of the greatest minds of our time. Whatever his strategies are, they prove to be working out for him well.
Through various sources of income, Elon Musk is still the richest person on the planet.
Total Net Worth and Assets:
Elon Musk's net worth is $212 billion (approx.) as of October 24, 2022.
He owns various cars like:
— Tesla Roadster
— Tesla Model S Performance 2019
— Jaguar Roadster E-Type
— Ford Model T 1920
— BMW M5 2006
— Audi Q7 2010
Musk owns a couple of private jets. They include a Gulfstream G650 ER and a Gulfstream G550.
As of now, he sold all his real estate properties and doesn't have a real estate portfolio.
Businesses:
— Tesla
To begin, we have to talk about his company Tesla, where he owns 25% of the company in stock and options.
Some sources claim that Musk utilizes more than half of his stock as collateral for loans.
— SpaceX
Musk is the founder of SpaceX, which is now taking care of most of NASA's launches. In May 2022, SpaceX was worth around $127 billion.
This spacecraft manufacturing company is the best in its industry as of now and will stay that way for a long time.
He has around $46.9 billion in private assets in this company.
— The Boring Company
This is a low-cost infrastructure and tunnel construction company of Elon Musk. This company is worth $5.7 billion as per the valuation in April 2022.
He has around $3.33 billion in private assets in The Boring Company.
Other noticeable endeavours of Musk include:
— Neuralink
— SolarCity
— Tesla Energy
Adding to that, he owns around $17.9 billion in cash. He also made investments in certain companies and cryptocurrencies.
Bernard Arnault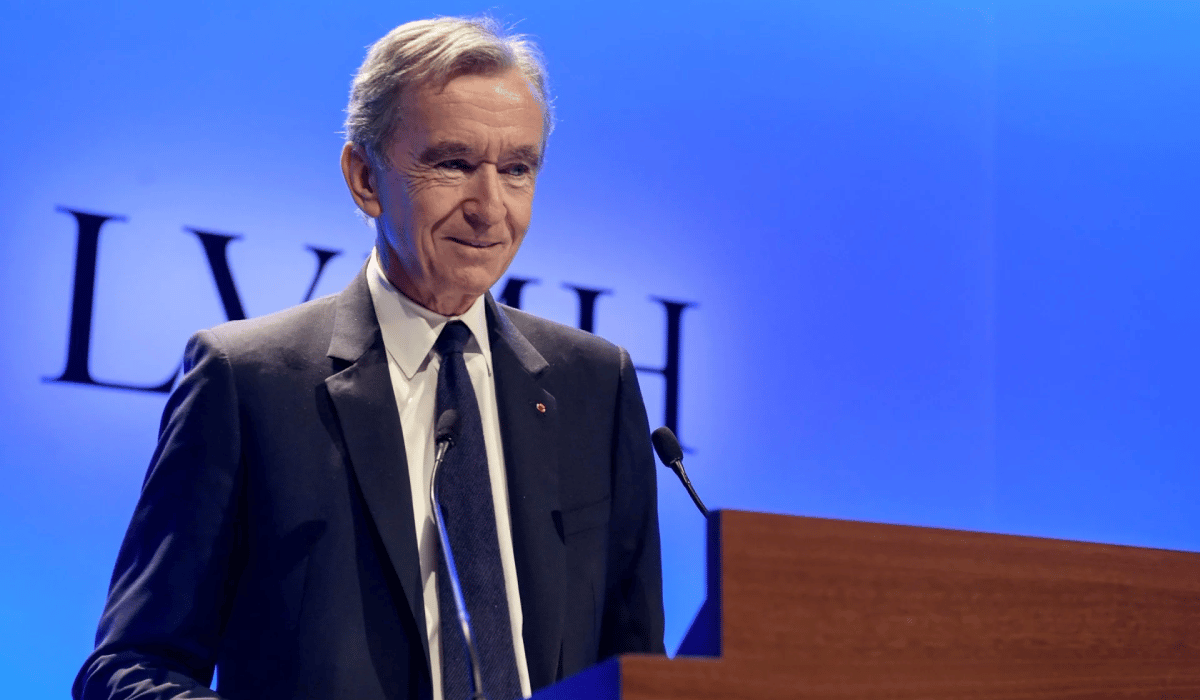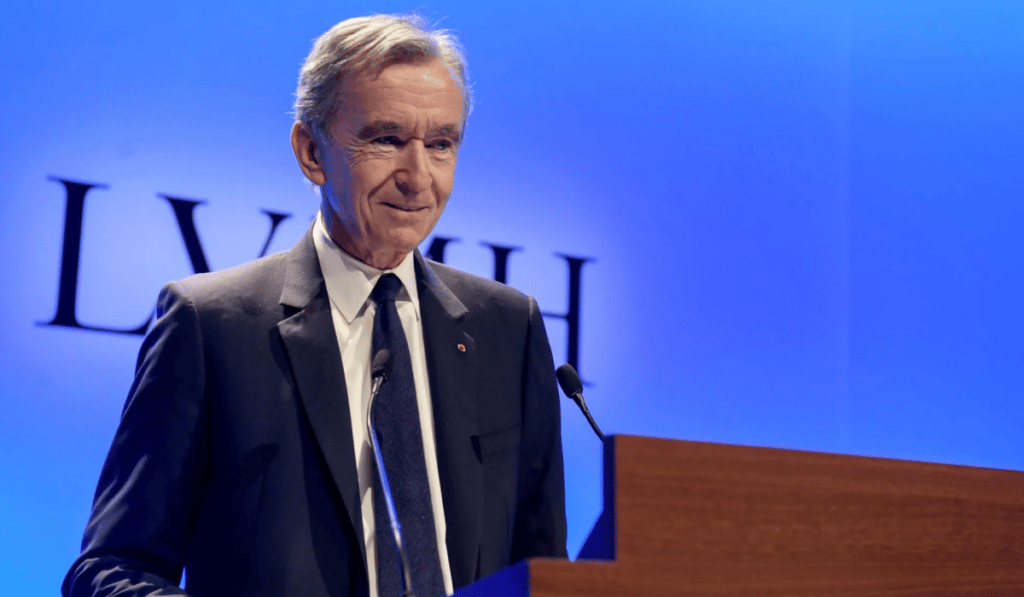 Bernard Arnault & family used to be in third place among the top billionaires in the world. Arnault is the proud chairman and CEO of the LVMH empire.
Moët Hennessy Louis Vuitton SE (LVMH) is a multinational luxury company. It owns various brands in industries like fashion, perfumes, wines, watches, and more.
According to stats, around 70 brands are owned by LVMH. Arnault invested $15 million to buy Christian Dior in 1985. This was the beginning of Arnault's business empire.
Arnault brought four of his five children into his business.
Total Net Worth and Assets:
Bernard Arnault and his family have a net worth of around $150.9 billion as of October 24, 2022.
The billionaire got a private island called Indigo Island. It is in the Bahamas Exuma archipelago.
Arnault owns Le Cheval Blanc Hotel. This lavish hotel has 34 luxury guest rooms, a private Chalet, and an amazing Penthouse.
He also owns a 150-year-old castle named Chateau Cheval Blanc Castle. Arnault also got a castle called St. Tropez Mansion, which has 7 bedrooms and 5 bathrooms.
He's got a luxurious yacht, i.e., Amadeus Yacht, which comes with various amenities.
Arnault is a collector of contemporary art from artists like Picasso and Warhol. According to reports, his art collection is worth hundreds of millions.
Businesses:
Various brands are under the LVMH company. Anyhow, the prized possession of Bernard Arnault is Louis Vuitton.
In the year 2008, he bought a 75% stake in Princess Yachts for €253 million.
Having around 70 companies under his conglomerate LVMH, Bernard. Arnault is truly a businessman.
Jeff Bezos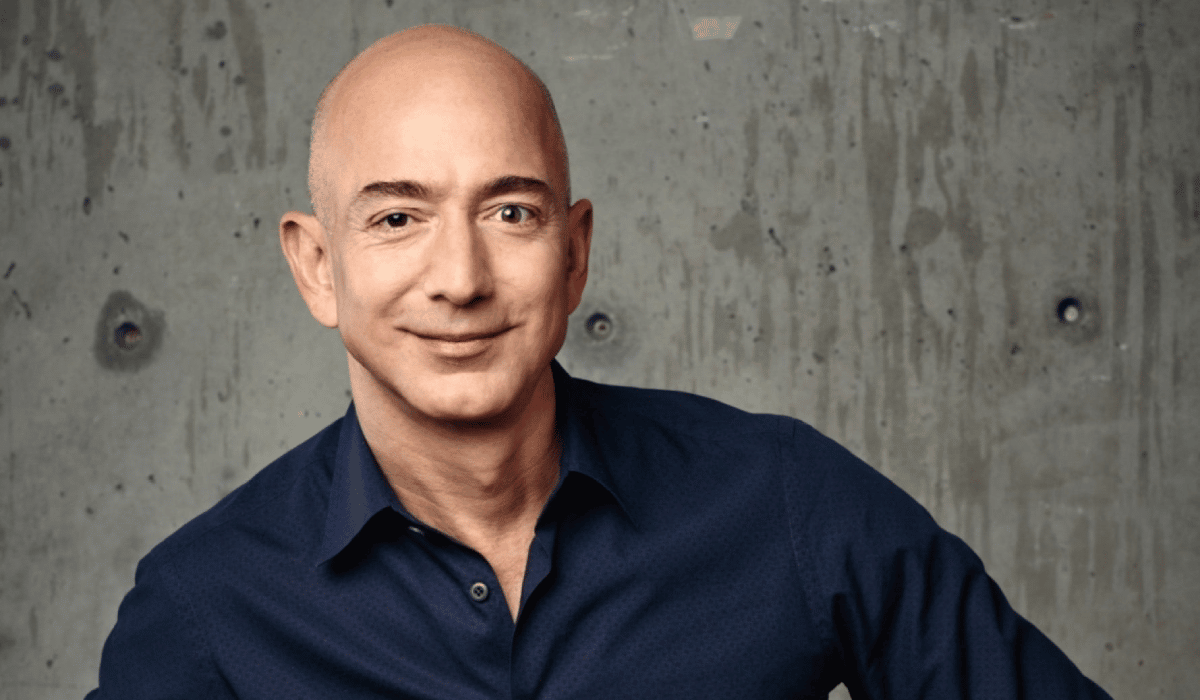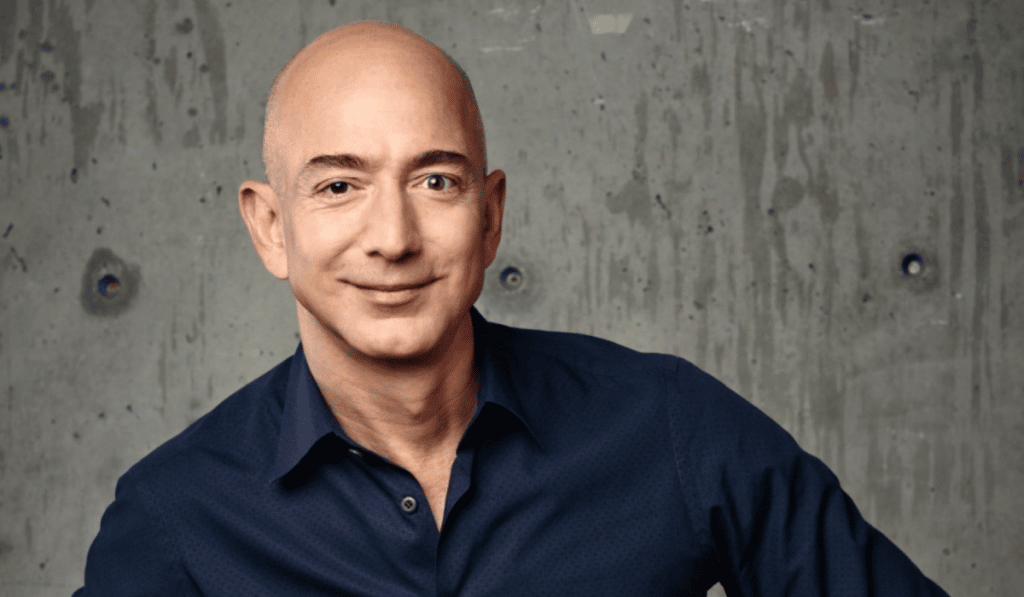 Another person on our list who doesn't need any sort of introduction. Jeff Bezos is another self-made billionaire who made it in his life.
He started his career with the e-commerce giant Amazon in 1994. From there, he went on and did what everyone dreams of. Succeeding in career!!!
Bezos was the richest man on the planet until Elon Musk and Bernard Arnault overtook him.
But the leading businessman is not as wealthy as he used to be in 2021.
Total Net Worth and Assets:
Jeff Bezos has a net worth of $143.2 billion (approx.) as of October 24, 2022.
He's got an expensive real estate portfolio of various properties across the US.
An estate of 5.3 acres is located in Medina, Washington, which is close to the Amazon headquarters. This property of Bezos is worth $118 million.
He also owns a Spanish-style mansion worth $24.25 million. Bezos bought the adjacent house to this property as well.
He purchased a ranch in Van Horn, Texas and uses this property as a base for his Blue Origin company.
He owns many condos in the Century building at 25 Central Park West, Manhattan. In the same building, Bezos purchased three apartments worth $80 million in June 2019.
These properties are in a building at 212 Fifth Avenue in Manhattan.
Bezos also owns a townhouse in Washington, DC, which he purchased in 2016.
He also owns a huge estate located in Beverly Hills. This estate was purchased from David Geffen for a whopping amount of $165 million.
Bezos' car collection includes:
— Lamborghini Veneno Roadster
— Koenigsegg CCXR Trevita
— Lykan HyperSport
— Bugatti Veyron Mansory
— Ferrari Pininfarina Sergio
— Cadillac Escalade
— Lincoln Stretch Limousine
Anyhow, Bezos was not very enthusiastic about owning exquisite cars till 2013. Even when Bezos had a net worth of around $10 billion, he still used to drive his 1997 Honda Accord.
This demonstrates Jeff Bezos' taste for simplicity, at least in his taste for cars.
Jeff Bezos looks to have an acquired taste for the Gulfstream G-650ER. He doesn't have one, but he owns two of those luxury private jets.
These two planes approximately set him back by $150 million. Although this might sound huge, this is nothing for Bezos considering his wealth.
One of his prized possessions is a superyacht worth around $500 million. This yacht is named Y721 and has a length of 417 feet.
By the time of writing this article, Bezos' yacht is the second largest sailing yacht in the world.
This billionaire also owns a massive clock worth $42 million, which will run for 10,000 years.
Businesses:
As you all know, Jeff Bezos accumulated most of his wealth from his e-commerce business Amazon.
In 2013, Bezos acquired the legacy newspaper, The Washington Post. This business got purchased by Bezos for an amount of $250 million.
He also owns a company called Blue Origin, an aerospace company that develops rockets.
Bezos Expeditions is a personal venture capital investment firm owned by Jeff Bezos. Through this company, he purchased a $250,000 stake in Google.
This stake got Bezos around 3.3 million shares in the company, which are worth around $1 – $2 billion. He is also invested in companies like:
— Twitter
— Uber
— Basecamp
— Airbnb
— Stack Overflow
These are only a few companies in which Bezos Expeditions has invested.
Gautam Adani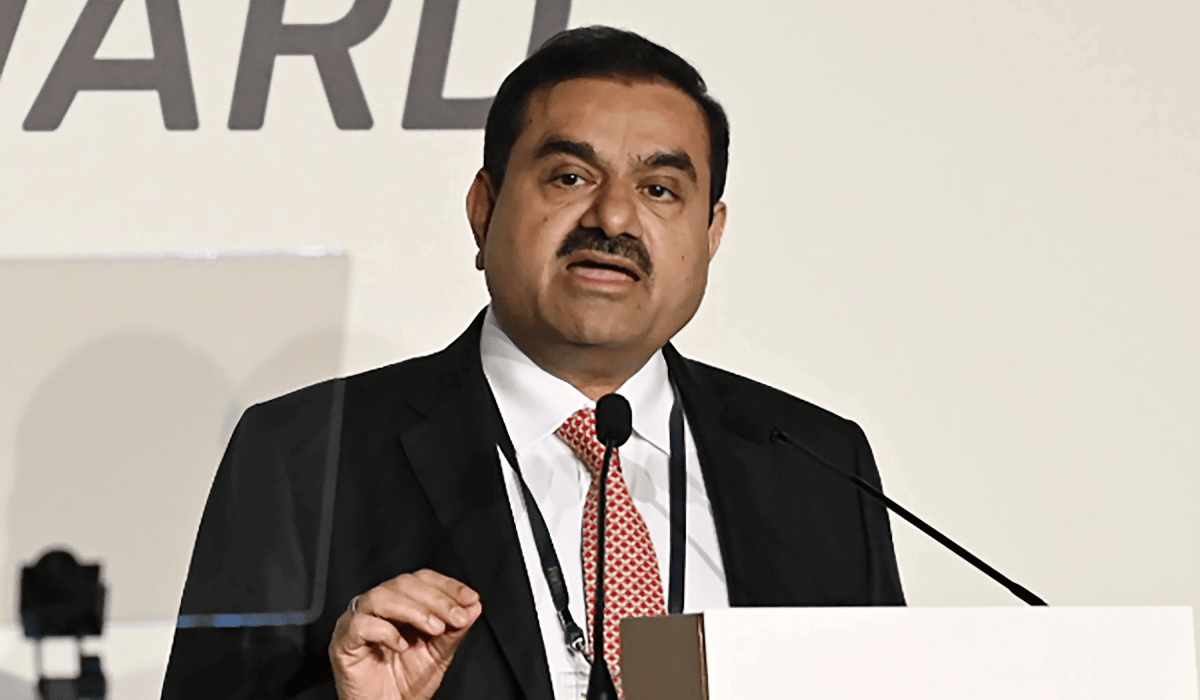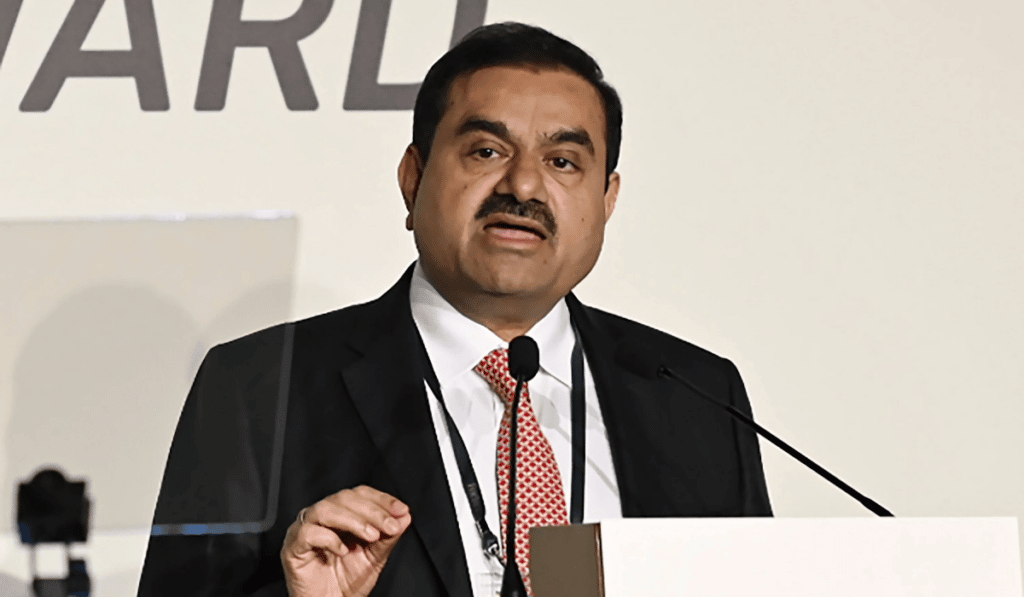 Gautam Adani is an Indian businessman who founded the Adani Group in 1988.
This global conglomerate offers the following services:
— Port Management
— Mining
— Power Generation and Transmission
— Airport Operations
— Renewable Energy
— Oil and Gas
— Food Processing
— Infrastructure
— Cement
— Real Estate
Gautam Adani first entered Forbes' list of billionaires in the year 2008. At that time, his net worth was estimated to be around $9.3 billion.
His conglomerate Adani group is estimated to have a market cap of $225 billion.
Total Net Worth and Assets:
As of October 24, 2022, Gautam Adani has a net worth of $130.5 billion.
Adani owns a mansion in Delhi, which is worth $48.33 million. This property is located in an area of 3.4 acres.
He had to pay $32 million upfront and then he paid the remaining as statutory expenses. This property is worth more than $120 million making it one of his best assets.
He owns multiple properties in India in places like Ahmedabad and Gurgaon. He also owns properties abroad.
Adani is also fond of private jets, helicopters and cars. He mostly travels in his private jets Bombardier, Beechcraft, and Hawker. He has three helicopters including an AgustaWestland AW139.
Among his car collection, a Ferrari, Lamborghini and a BMW 7 are spotted many times.
As we already said, his conglomerate mainly deals with ports. Therefore, he's got up to 17 ships for transportation purposes.
He also has seven airports and a coal mine in Australia. These are just a few assets among possessions of Adani.
Businesses:
Adani has a total of 13 ports in India, which include Mundra Port, the largest port in India.
He got seven airports and is known to be the country's biggest airport operator.
Adani has a vision of becoming the largest producer of green energy. For that, he declared that he would invest up to $70 billion in renewable energy projects.
His conglomerate, the Adani Group is into various endeavours making him wealthy.
Bill Gates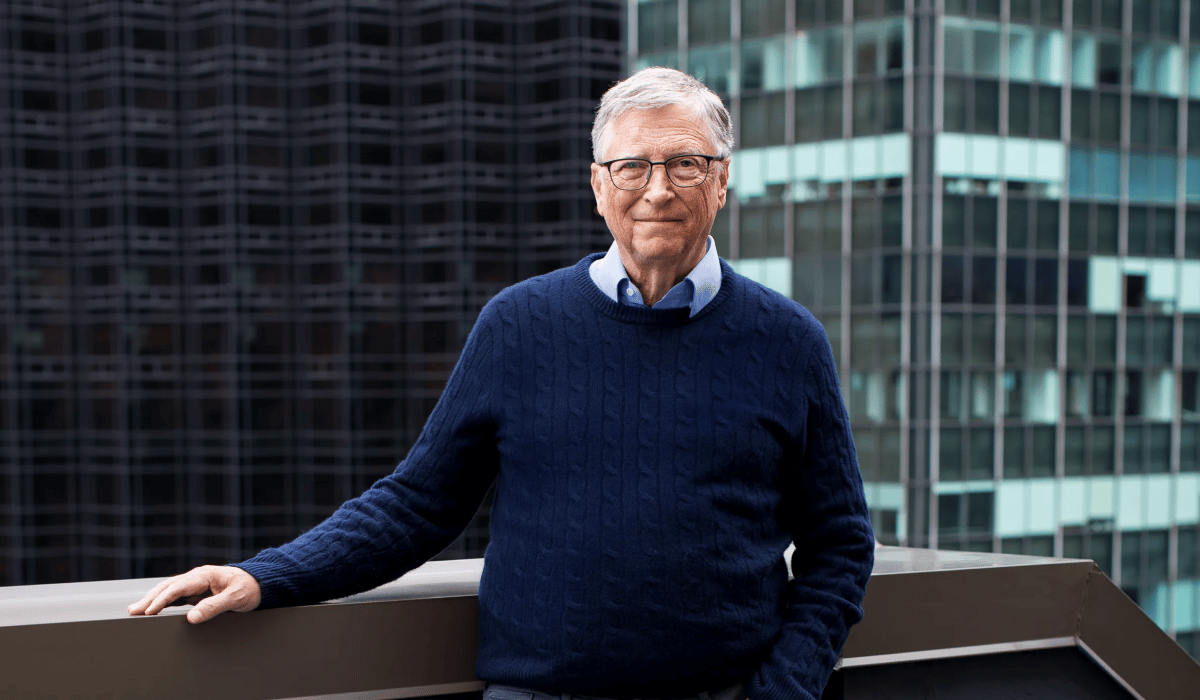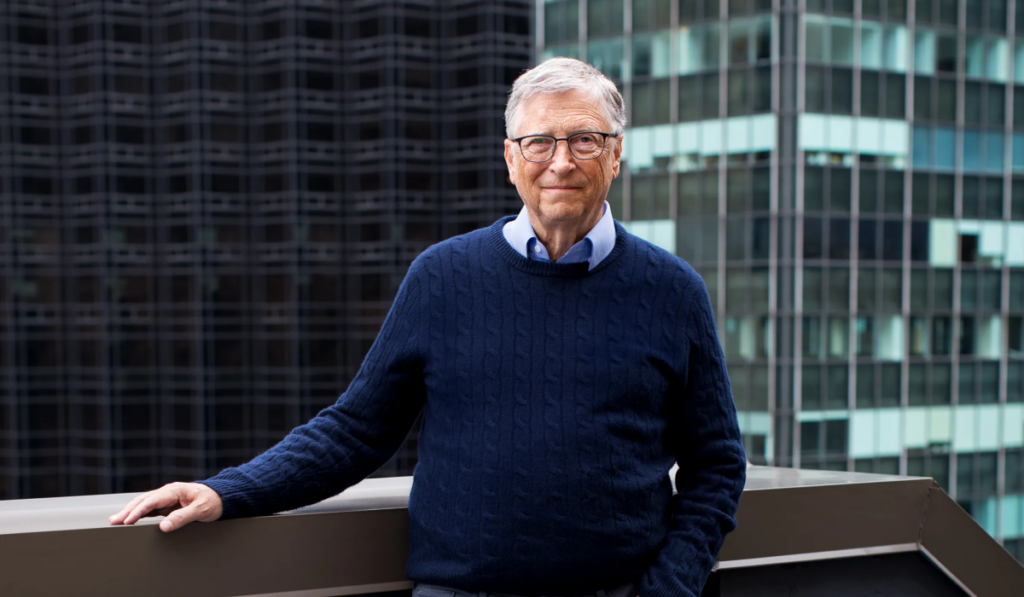 Bill Gates earned a great fortune from his software firm Microsoft. Apart from being a businessman, he is a developer, investor and philanthropist.
Till today, Gates donated a hefty amount of $57 billion to Gates Foundation. Most of these donations were made in the form of Microsoft stock.
Not just Microsoft, but Gates has a diversified portfolio of investments.
Total Net Worth and Assets:
Bill Gates has a net worth of $102.5 billion (approx.) as of October 24, 2022.
Gates has a real estate portfolio that includes commercial properties and residential properties.
He owns a house in Medina, Washington, which is named Xanadu 2.0. This mansion was purchased for $2 million in 1988. But Gates spent more than $63 million on this property to date.
According to reports, the property of Gates is worth more than $130 million.
He owns a 314-acre private island located off the coast of Belize. This island is called Grand Bogue Caye and was purchased for more than $25 million.
Gates also owns a ranch in Wyoming, which he purchased from Buffalo Bill in 2009. It is worth $8.9 million.
Apart from these, he owns various commercial properties. He owns around half of Four Season Holding's hotel chain.
He is also a part owner of Charles Hotel located in Cambridge, Massachusetts.
These commercial property investments were funded by his investment company, Cascade.
Businesses
The first company that comes to mind after hearing Bill Gates' name is Microsoft.
However, he just owns just a 3.6% stake in the company as of now. In the year 2000, he stepped down as CEO and sold most of his shares.
The 3.6% stake he owns now is through his investment company Cascade.
Bill and Melinda Gates Foundation has got the largest holding of Berkshire Hathaway.
This includes 7 million shares of Berkshire Hathaway worth $7 billion.
Gates, along with the prince of Saudi Arabia owns 95% of Four Seasons Hotel and Resorts.
He is also the largest shareholder of Canadian National Railway owning 10.4%.
Gates's other notable holdings are Caterpillar Inc., UPS, FedEx, and Waste Management Inc.
Warren Buffett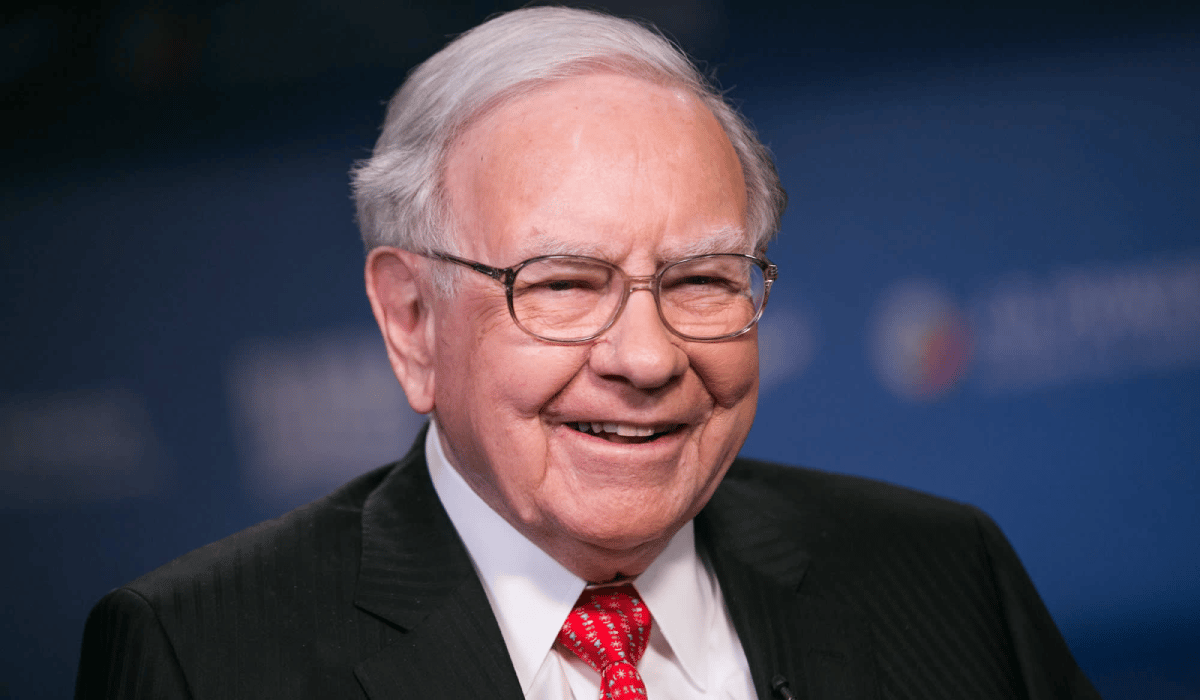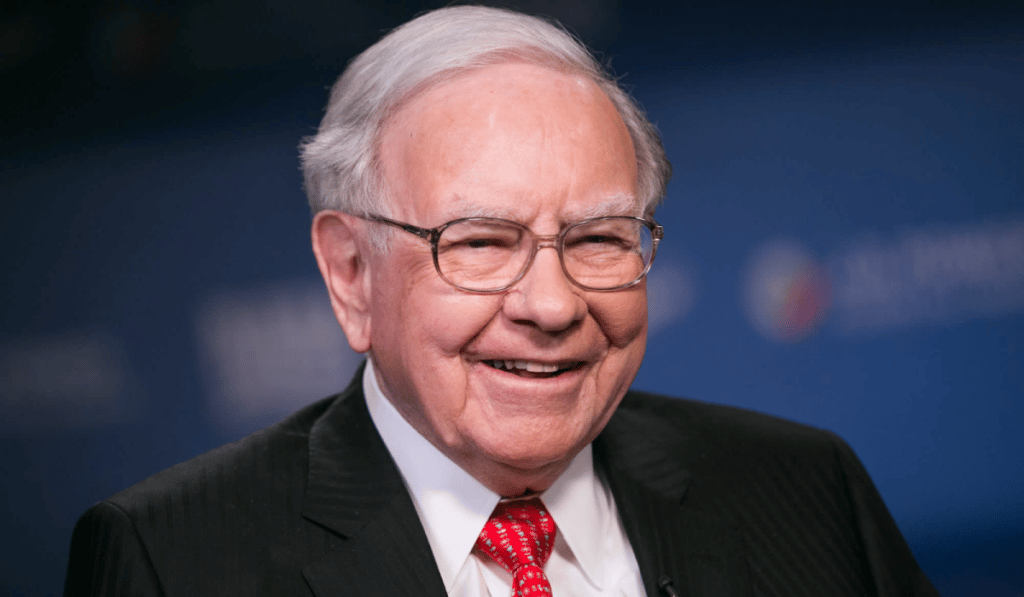 Warren Buffett is one of the most successful investors and a businessman of our era. His conglomerate Berkshire Hathaway owns various companies.
Some of the companies owned by Berkshire Hathaway are:
— GEICO
— Burlington Northern Santa Fe Corporation (BNSF)
— McLane Co.
— Precision Castparts Company (PCC)
— Lubrizol
Berkshire Hathaway also has equity holding of companies like Apple, Coca-Cola, etc.
Warren Buffett has been into investing from a very young age. He is said to have bought his first stock at an age of 11 years. He is also said to have filed his taxes at the age of 13 years.
Buffett has made a promise to donate 99% of his wealth. Until now, he has donated more than $49 billion.
Most of his donations were made to Gates Foundation and his kids' foundations.
In the year 2010, Buffett and Gates launched the Giving Pledge. With this, they asked billionaires to donate at least half of their wealth to charities.
Total Net Worth and Assets
Warren Buffett has a net worth of $100 billion as of October 24, 2022. He still lives in his house in Omaha, which he bought for $31,500 in 1958.
He owns luxurious cars such as Lincoln Town Car, Cadillac XTS and Cadillac DTS.
He bought a private jet in 1986, which was his first. Later in 1989, he upgraded to a better one in 1989.
Buffett looks like he owns an extensive real estate portfolio. This is not entirely true. Instead of buying properties, he invests in Real Estate Investment Trusts (REITs).
Businesses:
Buffett is the chairman and the CEO of the holding company Berkshire Hathaway.
This conglomerate owns around 65 companies, which include 260 subsidiaries.
Along with that, Berkshire Hathaway consists of various prominent holdings.
Larry Ellison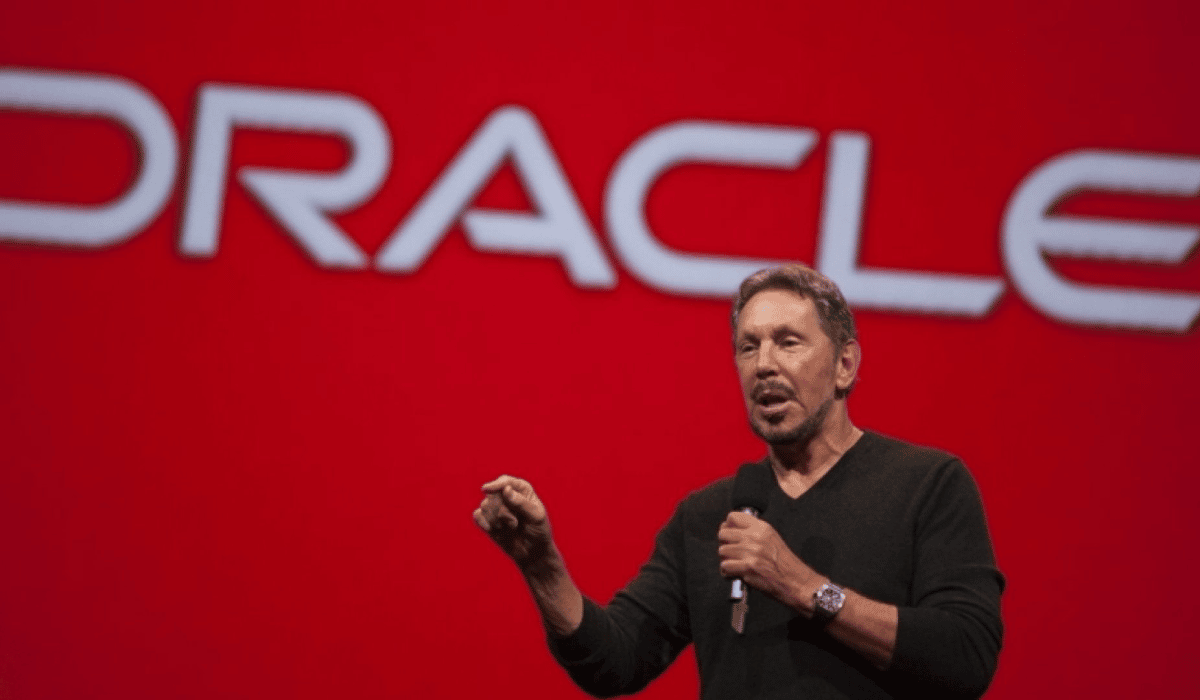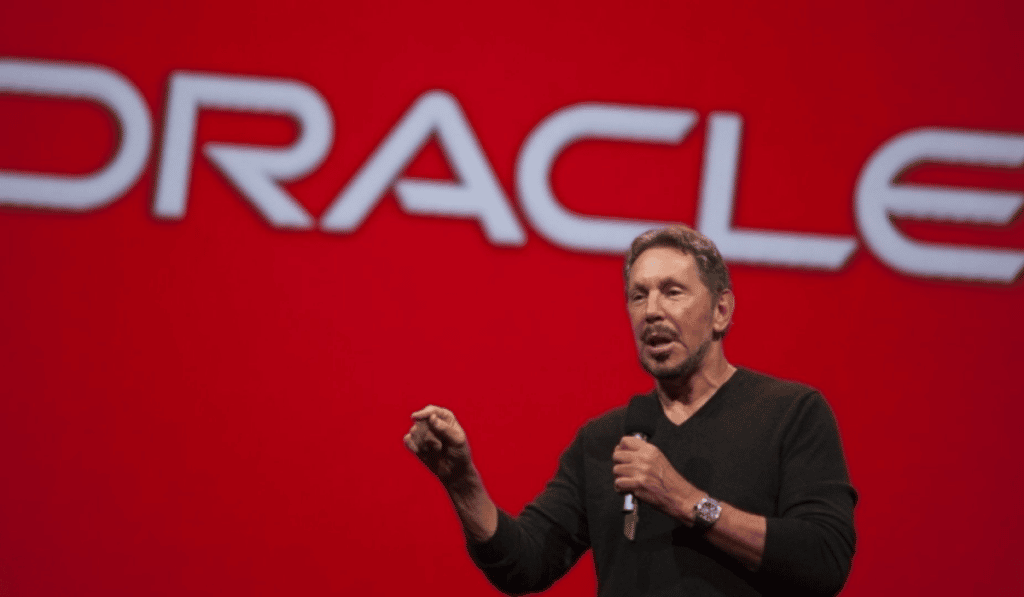 Most people might already know about the software industry giant Oracle. Larry Ellison is the chairman and the CTO of Oracle. It is reported that he has a 35% stake in the company.
He served as the CEO of Oracle for 37 years until 2014. Oracle grew over the years through the acquisitions of several software companies.
Ellison was also a board member of Tesla from December 2018 to August 2022.
Total Net Worth and Assets:
On October 24, 2022, Larry Ellison is reported to have a net worth of $96.9 billion.
Ellison has quite an extensive real estate portfolio, which is worth $1 billion.
He purchased a six-acre mansion worth $80 million in North Palm beach in 2021. This property is said to be the third largest oceanfront property in Florida county.
One of his prized possessions is the sixth-largest island of Hawaii, i.e., Lanai. He owns 98% of this island, which he bought from David Murdock for an amount of $300 million.
Ellison possesses various properties in Newport, Rhode Island. Among those, his Beechwood Mansion is an exquisite property.
He purchased it for $10.5 million in 2010. He is said to have spent $100 million for converting this mansion into a museum.
He also has several properties in Tahoe. He now owns the Cal Neva Lodge, which was once co-owned by the legend Frank Sinatra.
He bought this property from bankruptcy for an amount of $35.8 million.
Ellison also purchased a home in Carbon Beach, with an area of 7,700 square feet.
He also bought a Japanese-inspired estate of 23 acres with an 8000-square-foot home. This is in Woodside. He poured another $200 million into this property to upgrade it.
Other notable assets include properties in San Francisco, Porcupine Creek, Palm Beach etc.
Ellison owns cars like Lexus LS 600h, McLaren F1, Audi R8, etc.
He owns two fighter jets previously owned by the Italian navy. He also has a Gulfstream G650.
Ellison is fond of yachts and owns many of them. His yachts have a Japanese-themed names such as Ronin, Musashi, Rising Sun, etc.
Businesses:
Oracle has been a successful tech giant over the past few years. It has made 144 acquisitions by March 2022, including companies of different types.
Larry Page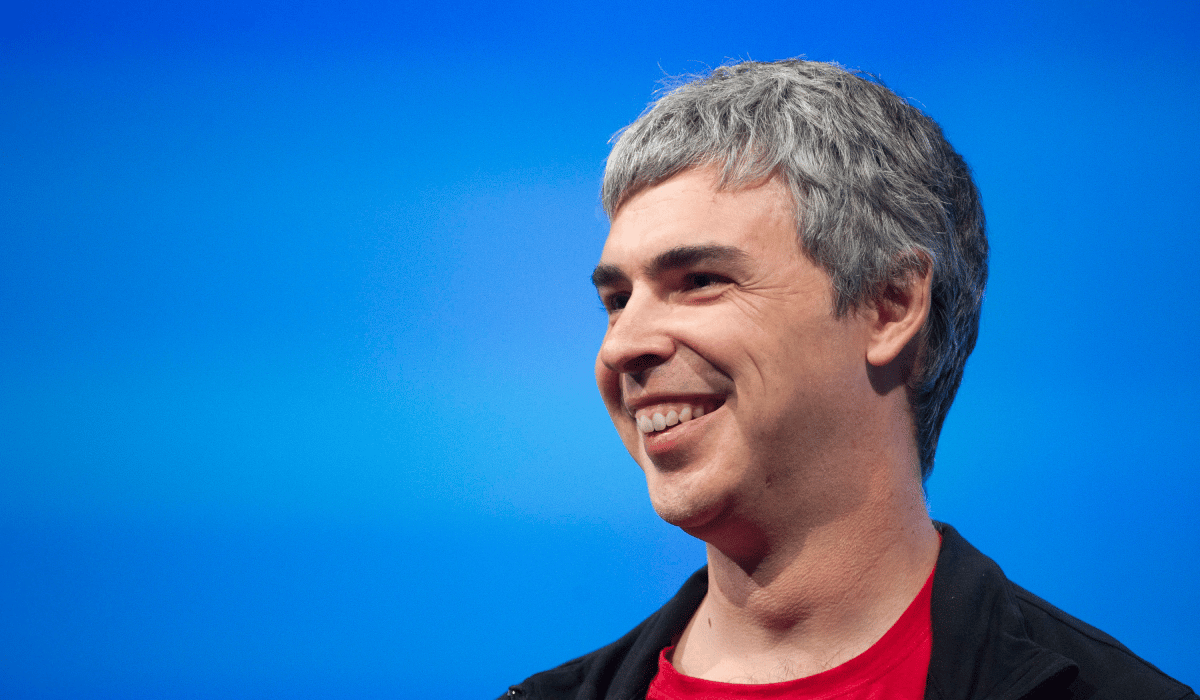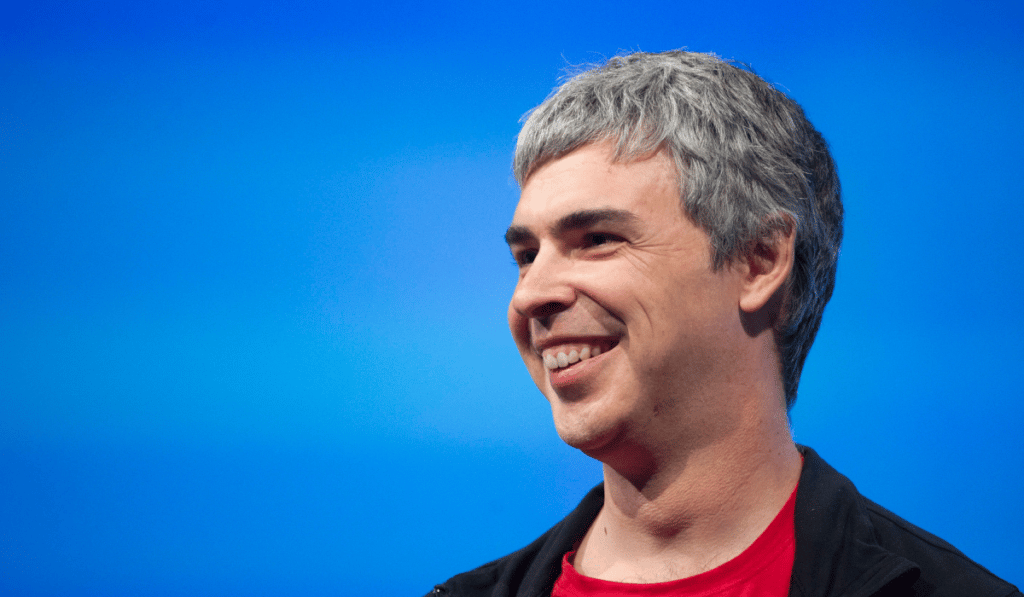 Larry Page was the cofounder of Google along with Sergey Brin in 1998.
Even though Larry Page left his position as CEO of Alphabet, he is still a board member. Adding to that, he is also a controlling shareholder.
Page invented the PageRank Algorithm along with Brin. This PageRank Algorithm is responsible for search engine functionality.
Total Net Worth and Assets
As of October 24, 2022, Larry Page has a net worth of $88.5 billion. He made his first real estate purchase in 2005, which was a home in Palo Alto, California.
He spent $7.2 million for this 6,000-square-foot property. To increase the size of this estate, Page bought houses around it as well.
Page is also said to own properties in New York and an island located in the Caribbean.
He also possesses a 60-meter superyacht with various amenities. When it comes to private jets, Larry Page has an acquired taste.
Page, along with two others, owns a fleet of eight private jets. These jets include Boeing 757, Gulfstream V, Dornier Alpha, etc.
Page is also a co-owner of a private terminal at San Jose Airport, which set him back by $82 million.
Larry Page is not too fond of cars and still drives a Prius. He owns other cars like Tesla Roadster, Tesla Model S, Mercedes Benz, and so on.
Businesses:
In 2015, Larry Page and Sergey Brin introduced Alphabet, their latest tech conglomerate. Larry Page is involved with other companies given below:
— YouTube
— Motorola Mobility
— Waymo
— Calico
— Fitbit
— Kitty Hawk
— Opener
Alphabet is a holding company for Google as well as other subsidiaries.
Mukesh Ambani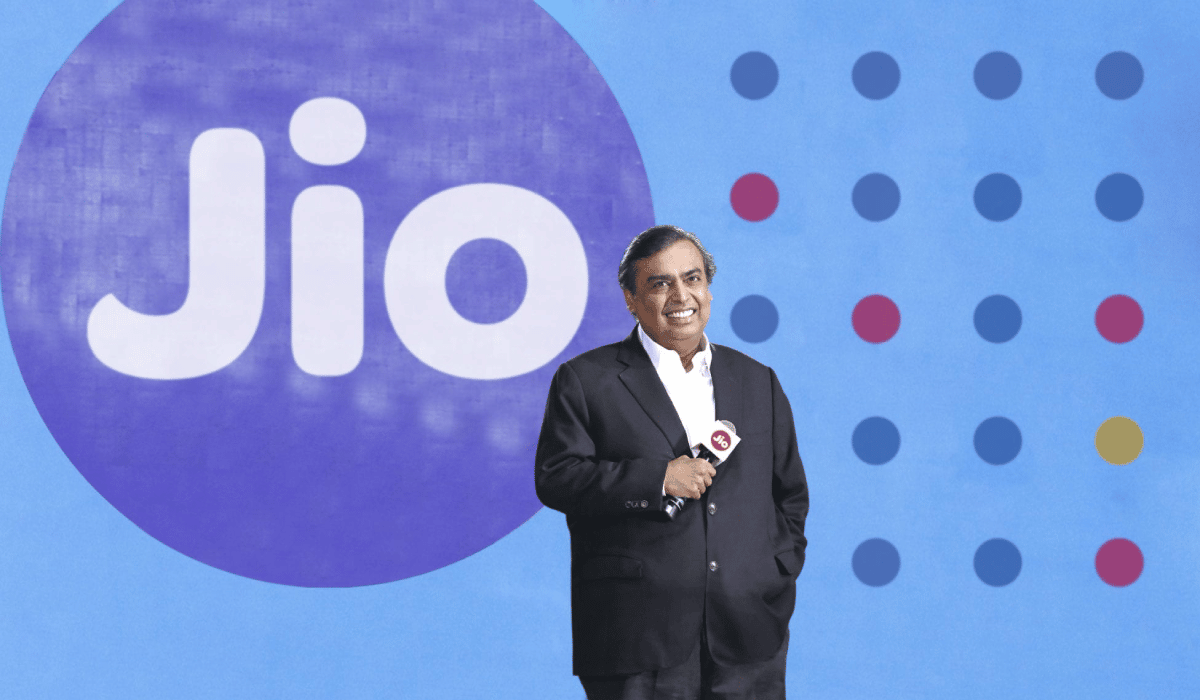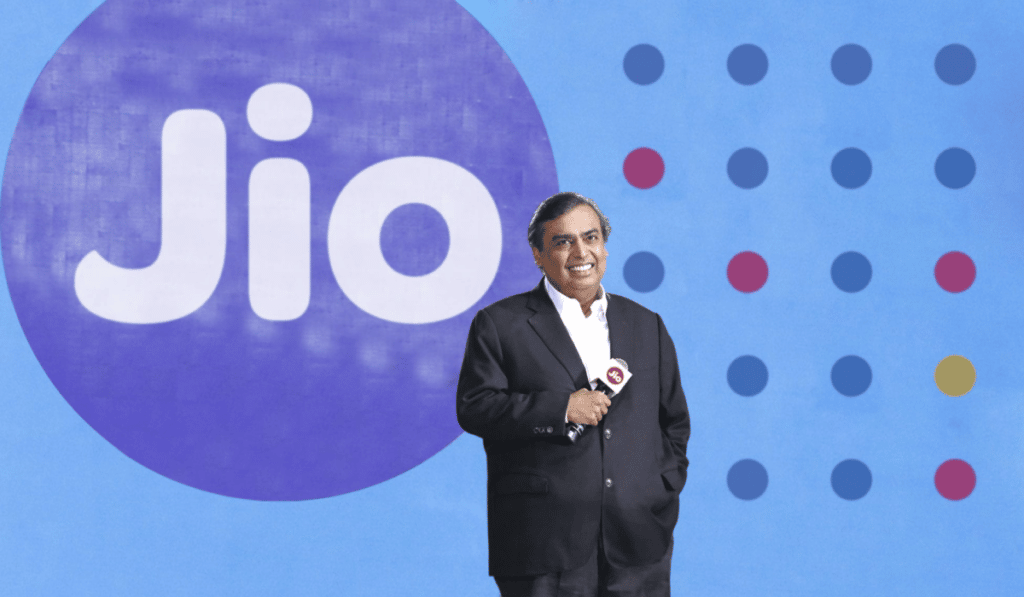 Reliance Industries Ltd. is a Fortune Global 500 company. It is also the largest company in India. Mukesh Ambani is its chairman as well as the managing director.
Reliance has shown its presence in the following sectors:
— Telecommunications
— Petrochemical
— Retailing
— Natural
— Resources
— Textiles
Reliance Jio stands at the top in terms of telecom service providers. More than one-fourth of the Indian population uses the services of Reliance Jio.
Ambani is getting into green energy. His company is said to invest $80 billion in renewable energy over the next 15 years.
Total Net Worth and Assets:
As of 24 October 2022, Mukesh Ambani has a net worth of $87.4 billion.
Ambani's most prized asset is his residence in Mumbai, which is known as Antilia. Antilia is a 60-floor building which was worth $2 billion in 2014.
He also owns an extravagant hotel in Mandarin Oriental, New York. This hotel was bought by Ambani for an amount of $98.15 million.
He owns the 900-year-old Stoke Park Hotel in London, which he bought for £57 million. Ambani has a mansion in Palm Jumeriah worth $80 million.
He has three private jets, which are Airbus A319, Falcon 900EX, and Boeing Business Jet.
In his 60-floor-building, Antilia, Ambani has various luxurious cars. Some of them are Maybach, Rolls Royce Cullinan, and BMW 760 Li.
Businesses:
His company Reliance is into various business endeavours as said earlier.
Of all his businesses, Ambani concentrates on three major industries. They are oil and petrochemicals, retail, and of course telecom (digital services).
Some of the companies under the name of Ambani are as follows:
— Reliance Retail
— Reliance Life Sciences
— Reliance Jio Infocom Limited
— Reliance Petroleum
— Network 18
— Football Sports Development Limited
— Reliance Industrial Infrastructure Limited
Mukesh Ambani has already created a succession plan regarding his business empire. His elder son Akash Ambani is the chairman of Reliance Jio.
His daughter Isha Ambani takes care of the retail business. Whereas his younger son Anant Ambani will take care of the energy business.
Sergey Brin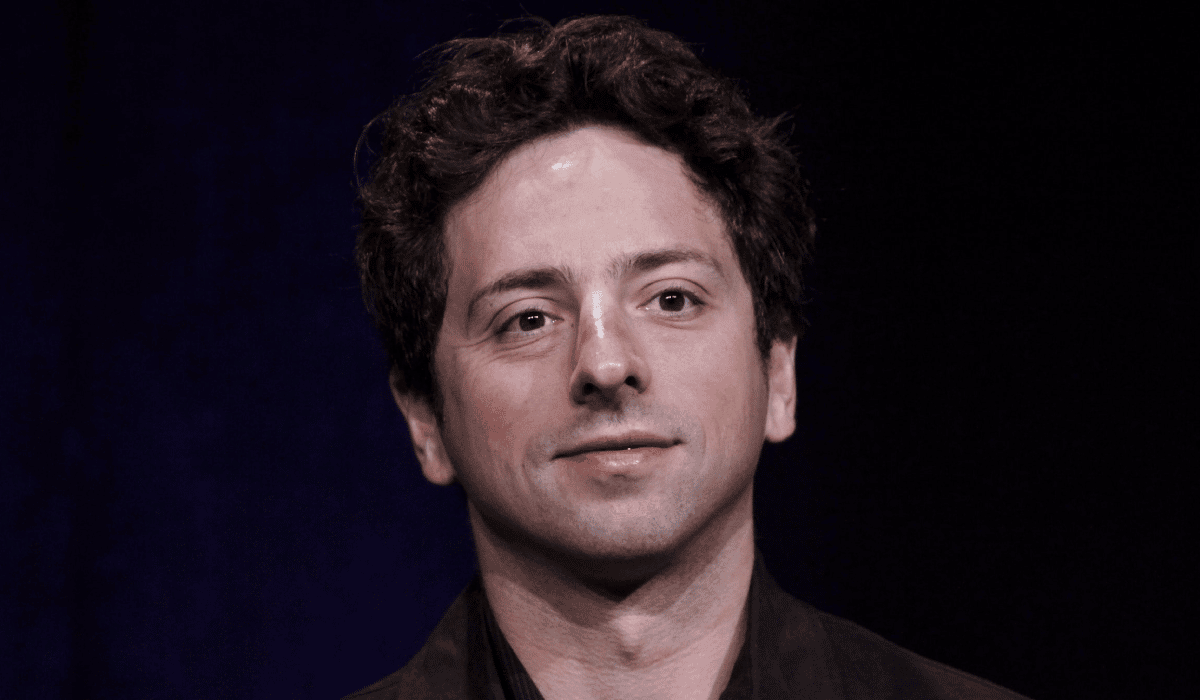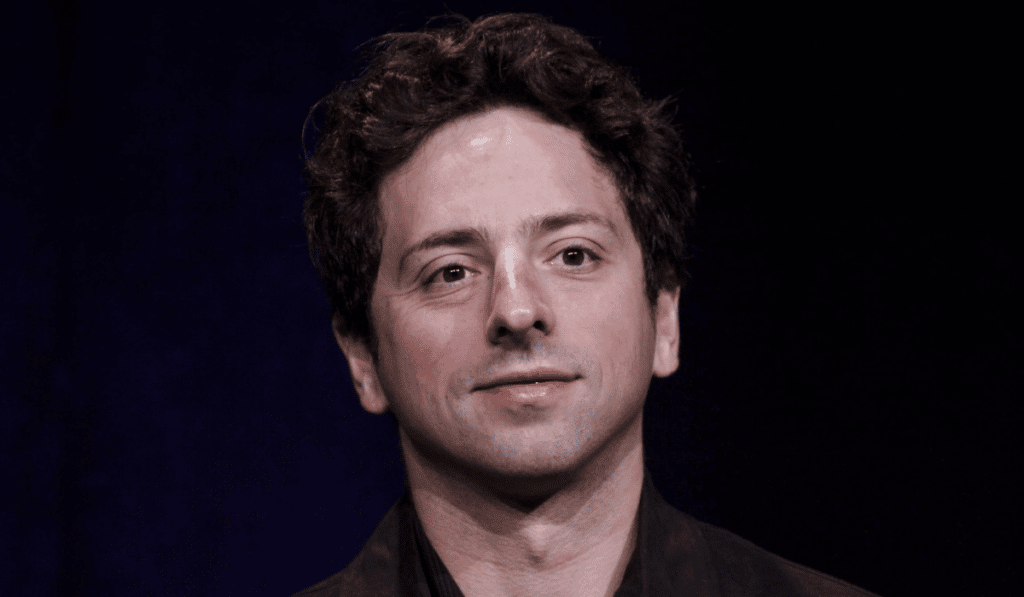 Sergey Brin is another co-founder as well as a board member of Google.
Sergey Brin used to be the president of Alphabet until 2019. However, he is still a controlling shareholder as well as a board member of Alphabet.
In 2004, Brin was the youngest person on the Forbes 400 list of richest people in the world.
Total Net Worth and Assets:
Brin has a net worth of $84.9 billion as of 24 October 2022. He purchased a 3,500-square-foot penthouse in West Village, New York City. Then, it was worth $8.5 million.
Brin is said to possess a massive estate in Los Altos Hills, California. He owns a 73-meter superyacht called Dragonfly worth $80 million.
Together with Larry Page, Brin owns a Boeing 767-200 and a Dornier Alpha Jet. The same two people also acquired a private airport in San Jose for $82 million in 2014.
Larry Page, Eric Schmidt and Sergey Brin own eight planes. This includes a Boeing 757, Dornier Alpha Jet, two Gulfstream Vs, and so on.
Businesses:
Being one of the largest shareholders of Alphabet, he also has a stake in its subsidiaries. Alphabet has around 200 subsidiaries in various sectors.
Some of the companies with which Sergey Brin is involved are as follows:
— Google
— YouTube
— Waymo
— Calico
— Fitbit
— Tesla
— 23andMe
— Flight Fascination
He is said to be secretly funding the building of a $150 million high-tech airship.
Bottom Line:
I hope that you enjoyed reading the details about these billionaires.
Please note that the details provided are accurate at the time of writing this article. The details such as net worth or owned assets might change by the time you read this.
That being said, if you need a financial expert to take care of your wealth management needs, then you have come to the right place.
We offer services to wealthy individuals who don't have the time, experience or skills to take care of their investment portfolios.
We can even create a portfolio depending on your financial situation as well as your goals.
Our services are not just dedicated to people with higher net worth. Even people who want to invest regularly can opt for our services.
To access the best-in-class financial services offered by us, click here.
Pained by financial indecision? Want to invest with Adam?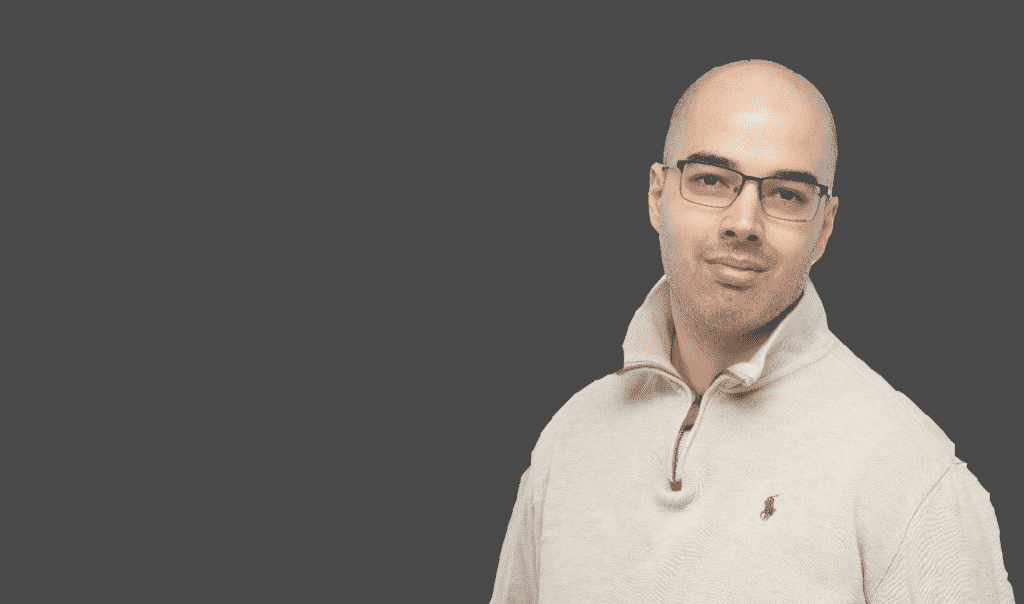 Adam is an internationally recognised author on financial matters, with over 584.6 million answers views on Quora.com and a widely sold book on Amazon and a contributor on Forbes.