Asia, a continent of diverse cultures and economies, boasts some of the richest countries in Asia by GDP per capita. This article delves deep into the economic landscape of Asia, highlighting the top players in the wealth game.
If you want to invest as an expat or high-net-worth individual, you can email me (advice@adamfayed.com) or use these contact options.
Understanding GDP Per Capita
When discussing the richest countries in Asia, GDP per capita frequently emerges as a key metric. But what exactly does it entail?
GDP per capita breaks down a country's economic output per person. Specifically, it divides a nation's GDP by population, providing a clear metric of economic prosperity.
For those keen on understanding the dynamics of the richest countries in Asia, GDP per capita offers invaluable insights into individual wealth and overall economic health.
GDP per capita isn't just a simple division; it encapsulates various economic facets. It reflects how much economic production value each citizen contributes.
Essentially, it translates to a measure of national wealth, as the GDP market value per person is a prosperity measure.
GDP Per Capita vs. Gross Domestic Product
While GDP showcases a country's total economic productivity, GDP per capita offers a more nuanced view. GDP reveals the market value of all goods and services a country produces.
For instance, in the U.S., the Bureau of Economic Analysis releases quarterly GDP reports, which economists scrutinize for growth trends. These reports influence fiscal policy decisions and central banking strategies.
On the other hand, GDP per capita considers both GDP and population, providing insights into domestic productivity and international comparisons.
How is GDP per capita calculated?
To identify the richest countries in Asia or anywhere else, we divide a country's GDP by its total population. This method yields an average economic output per person, facilitating effective country rankings.
Why is it a reliable measure of a country's wealth?
Consistency is key. GDP per capita remains a steadfast metric across various evaluations, solidifying its position as a trusted measure.
When pinpointing the richest countries in Asia, this metric provides a balanced perspective, negating potential distortions caused by population variations.
Governments utilize GDP per capita to gauge economic growth about population changes. Analyzing GDP per capita nationally offers insights into how domestic population dynamics influence economic trends.
For instance, if a country's GDP per capita grows with a stable population, it might indicate technological advancements leading to increased production.
Conversely, countries with high GDP per capita but smaller populations often have economies enriched by unique resources.
While GDP per capita serves as a reliable metric, it's challenging. A country might experience steady economic growth, but if its population grows faster than its GDP, the GDP per capita growth will be negative.
This scenario is unique for well-established economies, but countries with initially low GDP per capita levels can face this issue.
The Top 10 Richest Countries in Asia by GDP Per Capita
1. Qatar
Qatar, leading the chart of the richest countries in Asia, has an economy that many nations envy. The vast oil and gas reserves have historically been the backbone of Qatar's wealth.
While hydrocarbons play a significant role, Qatar doesn't rest on its laurels. The nation is investing heavily in finance, real estate, and sports, aiming to reduce its dependence on oil.
The 2022 FIFA World Cup, hosted by Qatar, is a testament to its diversification efforts, attracting global attention and boosting tourism
2. Singapore
Singapore, often dubbed the "Lion City," stands tall among the richest countries in Asia. Its success story is nothing short of remarkable.
Singapore's port is one of the busiest in the world, facilitating global trade routes. This strategic advantage and a robust financial sector propel its economy.
The city-state is home to numerous banks, investment firms, and multinational corporations, making it a global hub for business.
Singapore consistently invests in research and development. The government encourages startups and tech companies, aiming to position Singapore as a leading tech hub in Asia.
3. United Arab Emirates
The UAE, a federation of seven emirates, is a shining star among the richest countries in Asia. While oil has been the traditional source of its wealth, the UAE is not a one-trick pony.
Dubai and Abu Dhabi, two of the most prominent emirates, attract millions of tourists annually. Iconic structures like the Burj Khalifa and the Louvre Abu Dhabi are not just architectural marvels but symbols of the UAE's ambition. The real estate sector thrives, with investors worldwide flocking to get a piece of the action.
The UAE is keen on embracing the future. Massive investments flow into renewable energy projects, with solar farms and wind turbines dotting the landscape. The nation also hosts global events, such as the Dubai Expo 2020, which showcased innovations from around the globe.
4. Brunei
Brunei, located on the island of Borneo, is another name that frequently appears among the richest countries in Asia.
Like Qatar and the UAE, Brunei's wealth primarily stems from its vast oil and gas reserves. These resources have allowed the country to maintain a high standard of living for its citizens.
While oil and gas remain dominant, Brunei is making strides in information technology and halal manufacturing to reduce its economic dependence on hydrocarbons.
5. Kuwait
Kuwait, a small country by land area, holds a significant position among the richest countries in Asia.
Kuwait's economy heavily relies on petroleum, which accounts for a significant portion of its GDP. The country possesses some of the world's largest oil reserves.
Kuwait actively invests its oil revenues in various international ventures, ensuring that its wealth continues growing and diversified across different sectors and regions.
6. Malaysia
Malaysia, with its diverse economy, is a key player among the richest countries in Asia.
Some of Malaysia's primary exports are Electronics, palm oil, and rubber. The country has established itself as a major electronic equipment and components exporter.
Malaysia's rich cultural heritage and natural beauty attract tourists worldwide. Additionally, the country benefits from its natural resources, including timber and minerals.
8. South Korea
South Korea, with its rapid economic development in the latter half of the 20th century, stands tall among the richest countries in Asia.
Companies like Samsung, LG, and Hyundai originate from South Korea and dominate global markets. The nation's emphasis on research and development has made it a hub for technological innovation.
The global wave of K-pop, K-dramas, and Korean cinema underscores South Korea's influential entertainment industry, which has become a significant export in recent years.
9. Taiwan
Taiwan, an island nation, has carved a niche for itself among the richest countries in Asia.
Taiwan is home to TSMC, the world's largest semiconductor foundry. The country plays a pivotal role in the global electronics supply chain, especially semiconductor manufacturing.
Apart from technology, Taiwan is known for its agricultural products, especially tea and fruits, which are exported worldwide.
10. Saudi Arabia
Rounding off our list of the richest countries in Asia, Saudi Arabia is a powerhouse in the Middle East.
Saudi Arabia possesses one of the world's largest oil reserves. The nation's economy has historically been anchored by its oil exports, managed primarily by the state-owned company Saudi Aramco.
Recognizing the need for diversification, Saudi Arabia has launched Vision 2030, an ambitious plan to reduce the country's dependence on oil. The initiative aims to boost sectors like tourism, entertainment, and technology.
Factors Contributing to Their Wealth
Natural Resources
Many of the richest countries in Asia are blessed with abundant natural resources. Oil, gas, and minerals significantly contribute to their economic success.
Oil and gas reserves are particularly prominent in countries like Qatar and the United Arab Emirates. These resources provide a substantial revenue stream, making them some of the richest countries in Asia.
While natural resources contribute to wealth, they also pose sustainability challenges. The richest countries in Asia are now focusing on sustainable extraction methods to ensure long-term prosperity.
Strategic Geographical Locations
The richest countries in Asia often benefit from their strategic geographical locations. These locations offer them unparalleled advantages in global trade.
Countries like Singapore serve as significant trade hubs thanks to their strategic locations. This advantage boosts their economy, solidifying their status among the richest countries in Asia.
Tourism is another sector that benefits from strategic locations. Countries like the Maldives and Thailand attract millions of tourists, contributing to their status as some of the richest countries in Asia.
Economic Policies and Governance
Stable political environments and investment-friendly policies significantly boost the economies of the richest countries in Asia.
The World Bank report emphasizes the importance of financial prudence. Maintaining a reputation for financial stability attracts foreign investments, making these nations the richest countries in Asia.
Countries that have robust social protection measures tend to have more stable economies. These measures protect the vulnerable and contribute to overall economic stability.
Deepening trade reforms can enhance firm productivity, especially in protected services sectors like finance and communications. This is particularly crucial for maintaining the status of the richest countries in Asia in a post-pandemic world.
Challenges and Future Prospects
Economic Diversification
The richest countries in Asia have long recognized the risks of over-reliance on a single sector or resource. Economic diversification, therefore, remains a top priority.
Over-dependence on a particular industry, especially non-renewable resources like oil, can lead to economic vulnerabilities. The richest countries in Asia are actively seeking avenues to spread their economic activities across various sectors.
The richest countries in Asia are investing heavily in innovation and technology. From establishing tech hubs to fostering start-up ecosystems, these nations are paving the way for a tech-driven future.
Environmental Concerns
The adverse effects of climate change spare no country, not even the richest countries in Asia. Addressing environmental concerns has become paramount.
Rising sea levels, erratic weather patterns, and increasing temperatures threaten the economies and livelihoods of the richest countries in Asia. These nations are now focusing on sustainable practices to mitigate these effects.
The richest countries in Asia are aligning their policies with the global Sustainable Development Goals (SDGs). These countries are taking significant steps towards a sustainable future from clean energy initiatives to waste management solutions.
Geopolitical Tension
The global political landscape is ever-evolving, and the richest countries in Asia are not immune to its challenges.
Trade wars, often resulting from protectionist policies, can disrupt the economic balance. While they might protect domestic industries, they can also lead to retaliatory measures, affecting exports and imports in the richest countries in Asia.
Regional tensions, whether due to territorial disputes or political differences, can hamper trade relations and investments. The richest countries in Asia remain vigilant, ensuring that diplomatic channels stay open and active to navigate these challenges.
Pained by financial indecision? Want to invest with Adam?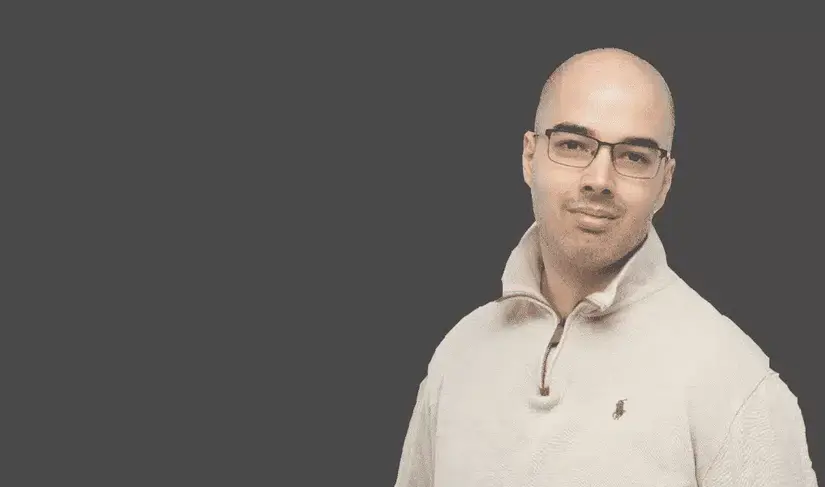 Adam is an internationally recognised author on financial matters, with over 666.9 million answer views on Quora.com, a widely sold book on Amazon, and a contributor on Forbes.