Here are the top 10 safest banks in Australasia to consider because ensuring that your finances are in safe hands is essential.
The banking industry in Australasia is thriving, with financial institutions offering a wide range of services to cater to the diverse needs of customers.
But in a world of financial instability, it's essential to find a bank that provides a safe haven for your hard-earned money.
That's where Global Finance comes in, with its annual ranking of the top 10 safest banks in Australasia. From New Zealand to Australia, these banks have demonstrated their ability to navigate economic turbulence, and their commitment to sound business practices and financial stability;
In this article, we'll take a closer look at the top 10 safest banks in Australasia and explore what makes them stand out from their competitors, like the trendy digital banks in Australia. Get ready to discover the safest and most reliable financial institutions in the region!
If you are looking to invest as an expat or high-net-worth individual, which is what I specialize in, you can email me (advice@adamfayed.com) or WhatsApp (+44-7393-450-837).
There are often much safer options which don't rely on the banks leveraged/debt focused business model.
Top 10 Safest Banks In Australasia
1. Commonwealth Bank Of Australia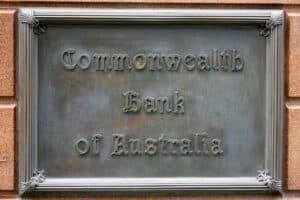 Ranking first on the list of safest banks in Australasia is the Commonwealth Bank of Australia.
The bank is also known as CommBank, is an Australian international bank that has operations in a number of other countries, including New Zealand, Asia, the United States, and the United Kingdom.
It offers a wide range of banking products and services, including retail, institutional banking, and commercial, as well as funds management, insurance, superannuation, brokerage services, and investment.
As of August 2015, the Commonwealth Bank was the largest Australian publicly traded company on the Australian Securities Exchange. Its brands include Colonial First State Investments, Bankwest, ASB Bank (New Zealand), Commonwealth Insurance, and Commonwealth Securities (CommSec).
In addition, the Commonwealth Bank is the parent company of Commonwealth Insurance (CommInsure).
The Commonwealth Trade Bank, Commonwealth Savings Bank, and Commonwealth Development Bank were formerly its constituent parts.
One of the "big four" Australian banks, together with the National Australia Bank (NAB), ANZ, and Westpac, the Commonwealth Bank was established in 1911 by the Australian Government and completely privatized in 1996.
On September 12, 1991, the bank was admitted to trading on the Australian Stock Exchange.
Both the Commonwealth Trading Bank Building and Martin Place, which was refurbished from 2012 for retail and commercial uses, and the State Savings Bank Building on Martin Place, which served as the former global headquarters of Commonwealth Bank and was sold to Macquarie Bank in 2012, were both a part of the former global headquarters of Commonwealth Bank.
The headquarters were relocated to Tower 1, 201 Sussex Street, as well as two new nine-story buildings that were constructed at the site of the old Sega World Sydney, which is located in Darling Harbour on the western edge of Sydney's city center.
In 2018, evidence from the Royal Commission into Misconduct in the Banking, Superannuation and Financial Services Industry suggested a poor culture inside the bank, in the midst of claims of fraud, deceit, and money laundering, among other other crimes.
CBA now has over 800,000 stockholders and over 52,000 workers, making it one of the largest financial institutions in the world.
With the purpose of assisting all Australians in establishing a stable financial foundation and taking control of their own money, we provide a comprehensive suite of financial services.
2. ANZ Group
ANZ is not just one of the top five biggest firms in Australia, but also a significant worldwide banking and financial services organization that is ranked among the top 50 largest banks in the whole globe and top 10 safest banks in Australasia.
After it acquired The National Bank of New Zealand in 2003, it has also established itself as the leading financial institution in New Zealand.
More than 30,000 individuals are employed by the organization, and it has 1,190 places of presence in countries all over the globe, including New Zealand, Australia, the Pacific, Asia, India, the United Kingdom and Europe, and the United States of America.
It serves over five million clients with a comprehensive portfolio of financial goods and services and has assets worth 259 billion Australian Dollars (AUD).
In the 1830s, the Bank of Australasia established its first office in Melbourne, which is now the location of the global headquarters for ANZ.
ANZ's mission is to build itself into the main bank with the highest market share in Australasia that is also the most reputable.
3. National Australia Bank
National Australia Bank (NAB) is one of the largest banks in Australia and has a long history of providing financial services to its customers. As such, it is one of the safest banks in Australasia.
In 1982, National Bank of Australasia (founded in 1858) and the Commercial Banking Company of Sydney merged to become what is now known as National Australia Bank, which at the time was known as the National Commercial Banking Corporation of Australia Ltd.
After the merger, the corporation that was formed was given the new name National Australia Bank Ltd.
NAB offers a wide range of financial products and services to its customers, including personal banking, business banking, wealth management, and corporate and institutional banking.
Its personal banking products include home loans, credit cards, personal loans, savings accounts, and insurance.
For businesses, NAB provides services such as business loans, merchant services, business insurance, and asset finance.
In terms of its financial performance, NAB has been a consistent performer over the years.
As of 2021, the bank's total assets were AUD 950 billion, making it one of the largest banks in Australia. NAB's market capitalization was approximately AUD 75 billion, which is a strong indicator of investor confidence in the bank's future prospects.
NAB has a significant presence in Australia and operates a network of over 600 branches and offices throughout the country.
The bank also has a presence in New Zealand and Asia, with offices in Hong Kong, Singapore, Tokyo, and other major financial centers. As of 2021, NAB had approximately 30,000 employees worldwide, making it one of the largest employers in the financial sector.
NAB has had a history of both successes and challenges. In 2004, the bank acquired UK-based financial services provider, Clydesdale Bank, which provided NAB with a significant foothold in the UK banking market. However, it was later sold off in 2016.
However, NAB's exposure to the UK property market led to significant losses during the global financial crisis of 2008. In 2014, NAB sold its UK operations to focus on its core Australian and New Zealand businesses.
In recent years, NAB has made significant investments in technology to improve the customer experience and streamline its operations. The bank has also made a commitment to sustainability, with a focus on reducing its carbon footprint and promoting sustainable business practices.
Overall, NAB is a solid performer in the Australian banking industry, with a wide range of products and services for both personal and business customers.
Its strong financial performance, extensive branch network, and commitment to sustainability make it an attractive option for customers and investors alike.
However, as with any financial institution, there are risks involved, and customers should carefully consider their options before making any financial decisions.
4. Westpac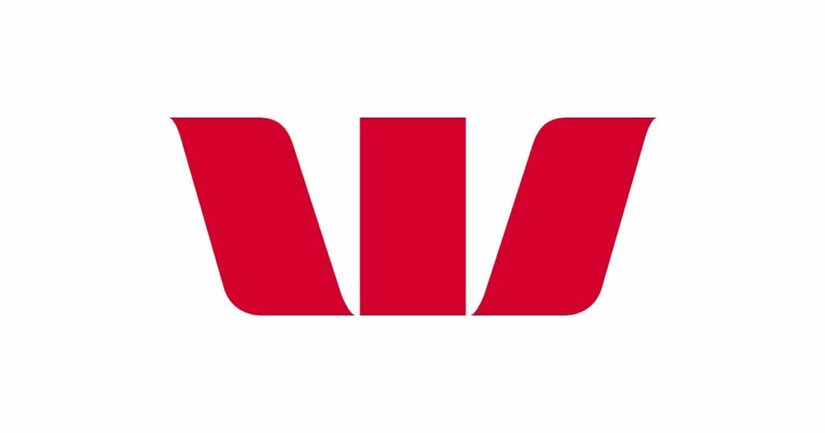 Fourth on the list of safest banks in Australasia is Westpac, formerly known as the Bank of New South Wales, which was formed in 1817 and was the country's first enterprise and bank.
The New South Wales legislature passed an act in 1850 establishing the bank. After merging with the Commercial Bank of Australia in 1982, the bank changed its name to Westpac Banking Corporation.
Westpac is a large Australian, New Zealand, and Pacific area bank with branches in the United States, the United Kingdom, and Asia.
In these areas, the bank serves customers via its retail, commercial, and institutional banking, as well as its wealth management services.
For the third year in a row, the Dow Jones Sustainability Index ranked Westpac as the most sustainably advanced financial institution in the world.
In both Australia and the United Kingdom, the Business in the Community's Corporate Responsibility Index (CRI) ranked Westpac at the very top.
The 2004 RepuTex examination placed Westpac at the top spot in Australia for the second year in a running, and the financial institution was once again the only one to be given a AAA grade.
In both Australia and New Zealand, the bank publishes an annual report called the Stakeholder Impact Report, in which it details the steps that have been taken to integrate sustainability concerns into our business's policies and operations.
Westpac was one of the initial signatories of the Equator Principles in June of 2003.
The Equator Principles are a risk assessment framework that aims to provide worldwide best practice standards for the evaluation of social and environmental risk in the context of project financing.
When Westpac became a member of the United Nations Environment Program Statement by Financial Institutions on the Environment and Sustainable Development (UNEPFI) in 1992, it became one of the first organizations to sign it.
Since then, the bank has taken an active role in the discussion, seeking to improve how the finance industry reports on environmental issues and concentrating on how to incorporate sustainability issues into standard systems and procedures for financial decision-making.
5. Kiwibank
The New Zealand government owns and operates the bank and financial services provider known as Kiwibank Ltd, fifth among the top 10 safest banks in Australasia and one of the best banks in New Zealand.
They have around 9% of the market share, making them the biggest New Zealand-owned bank while also ranking as the fifth-largest bank in New Zealand in terms of assets as of the year 2023.
In 2001, the Fifth Labour Government of New Zealand established Kiwibank in response to a proposal made by the country's then-Deputy Prime Minister Jim Anderton.
The proposal called for the establishment of a locally-owned bank that was capable of competing with the Big Four Australian banks, which dominated the domestic market at the time.
It was first established as a subsidiary of New Zealand Post, and its branches were initially co-located inside post offices (known as PostShops) in order to extend its coverage throughout the country.
There was a previous government-owned bank that was housed in post offices, and Kiwibank is quite comparable to that bank in many ways.
1867 was the year that saw the birth of the New Zealand Post Office Bank. PostBank was established as an independent business in 1987 when the bank was corporatized and spun off from its previous parent companies, New Zealand Post and Telecom New Zealand.
The government eventually decided to sell PostBank to ANZ in 1989, and this transaction took place.
In June of 2006, Kiwibank made an investment of NZ$8 million into a 51% interest in New Zealand Home Loans, a house loan lender that specializes in debt reduction. In 2008, Kiwibank raised this participation by an additional 25%, and in 2012, it assumed full ownership of the company.
New Zealand Home Loans is a rapidly expanding company that provides an alternative to the conventional form of banking. They also have a countrywide network that consists of over 75 franchisees.
Gareth Morgan Investments (GMI) was acquired by Kiwi Group Holdings in 2012 for an amount that was not made public during the transaction. Kiwi Group Holdings is the parent company of Kiwibank. GMI surpassed the significant benchmark of $2 billion in assets under management in August of 2013.
The company formerly known as Gareth Morgan Investments (GMI) changed its name to Kiwi Wealth in 2015 and now serves institutional, high-net-worth individuals, pension funds, and retail customers with private portfolio services.
In 2018, Kiwi Wealth will have an asset under management (AUM) total that is more than $6 billion.
Kiwibank can also help you with investment planning as an expat in New Zealand.
6. Suncorp-Metway
Some of the most well-known financial businesses in Australia and New Zealand are part of the Suncorp Group (Suncorp-Metway), which provides a range of banking, wealth management, and insurance products and services. The bank is among the safest banks in Australasia.
The bank's mission is to create futures and preserve what matters, and this mission has been the center of their business for more than a century. It is founded on a firm belief that cannot be shaken.
The bank is now working on constructing a financially responsible and sustainable services group that will assist in the growth and prosperity of their customers, people, shareholders, and communities.
You may not realize how large Suncorp-Metway is; the company owns a portfolio of companies that includes AAMI, GIO, Suncorp Bank, and Vero, among others. Suncorp Group Limited is an ASX-listed firm that ranks among the top 50 and has more than 9.5 million clients and 13,000 employees.
Due to the diversity of the bank's brands, its employees are able to take advantage of the career prospects that come with working for a large-scale organization, while simultaneously benefiting from the adaptability that comes with working for a smaller one.
They are concerned about their clients and have a strong commitment to the local areas in which they work and reside. Suncorp places the utmost importance on the satisfaction of its clientele.
A career with us is more than just a job; it is the potential to positively touch the lives of thousands of people through the work that you do each and every day. We are looking for individuals that are passionate about making a difference in the world.
The bank recognizes that there is more to life than work, which is why it provides its employees with flexible work alternatives and several types of leave to assist their efforts to balance their professional and personal lives.
You are able to work in the manner that best suits you thanks to the bank's culture, perks, and possibilities, all while having a positive impact on the lives of their customers.
The bank offers a welcoming culture in which employees are trusted and valued, given autonomy in their work, and are recognized for their contributions. Moreover, leadership is easily available.
For the last six years in a row, Suncorp-Metway has maintained its status as a "Employer of Choice for Gender Equality." During the 2019 Australian LGBTQ Inclusion Awards, we were given the Silver Employer Status award, and we also earned the Susan Ryan Age Diversity Award. Both of these honors came in 2019.
7. Macquarie Group
Macquarie Group Ltd., sometimes known simply as "Macquarie," is a diverse supplier of financial solutions across a wide range of asset classes. The banking group is among the safest banks in Australasia.
These solutions include risk and capital solutions, banking, advising, and finance and asset management.
It works as an investment middleman for individual customers, business customers, institutional customers, and government customers.
Macquarie's portfolio of financial services includes mortgages and leasing, corporate and structured finance, investment management, fund management products, underwriting, broking, principal investments, facilitation, real estate development, and trading solutions in equities, commodities, currency, fixed income securities, and derivatives, among other areas of expertise.
The majority of the company's focus is on providing services to industries in the Asia-Pacific region, the Americas, the Middle East, Europe, and Africa.
These industries include resources and commodities, financial institutions, green energy, conventional energy, infrastructure, and real estate. The main office for Macquarie may be found in Sydney, which is located in New South Wales, Australia.
8. Bank Of Queensland
Eighth on the list of top 10 safest banks in Australasia is the Bank of Queensland, sometimes known as BOQ. The bank is a financial institution established in Australia that provides financial products and services including mortgage loans, personal loans, and business loans.
BOQ is the owner of Me Bank and Virgin Money Australia, in addition to managing both owner-managed and corporate branches of the business.
The BOQ business consists of the BOQ branded commercial loan activity, as well as BOQ Finance and BOQ Specialty companies.
The division offers customized banking solutions for commercial clients, such as commercial loan, cash flow finance, equipment financing and leasing, foreign currency, deposit solutions, transaction banking, and interest rate hedging.
9. Bendigo And Adelaide Bank

The history of Bendigo and Adelaide Bank started when the Bendigo Mutual Permanent Land and Building Society was founded in 1858 in the Bendigo goldfields in response to the unexpected and quick surge of emigration and to better the living circumstances of the thousands of emigrants seeking their fortune.
In the year 1877, they created the Hindmarsh Building Society in the state of South Australia.
The society was built on the ideas that house ownership was the foundation of a prosperous community and that the opportunity to own a home should be available to everyone.
The Bendigo and Adelaide Bank Group is an Australian-owned corporation that is ranked in the top 100 of the ASX and has more than 110,000 shareholders.
It was formed when these firms and more than 80 other organizations joined together to establish the group.
The market valuation of the bank is somewhere in the neighborhood of $3.3 billion, while it manages assets worth more than $71.4 billion.
The Bendigo and Adelaide Bank is one of the largest financial institutions in Australia. It has more than 7,000 personnel who are dedicated to assisting its more than 1.9 million clients in achieving their financial objectives.
They feel that the reason for their success is their mission, which is to contribute to the development of their clients and communities rather than to profit off of it. Their aim is to become the bank of choice in Australia.
10. Newcastle Permanent Building Society
Last on the list of top 10 safest banks in Australasia is Newcastle Permanent, founded in 1903 as an alternative to the major banks of the time.
Today, it is the second largest customer-owned financial institution in Australia, and it serves over a quarter of a million customers across regional New South Wales, in Sydney, and in other metropolitan capital cities in Australia and internationally.
The majority of these patrons are locals of Newcastle and the Hunter region.
They place a strong emphasis at Newcastle Permanent on delivering high-quality retail banking products and customer service in order to assist their clients in accomplishing a variety of financial goals, including realizing the "Australian dream" of owning their own home and saving money, investing, and protecting their assets, and borrowing money.
In addition, the bank is a devoted and proud supporter of the communities in which it operates, and via the Newcastle Permanent Charity Foundation, it invests more than $1.5 million annually in an effort to assist those areas in thriving.
Since 2003, the bank has provided financial assistance to more than 270 different organizations, contributing more than $23.5 million to over 500 different community projects and services located across its territory in the state of New South Wales (NSW).
As Newcastle Permanent is a customer-owned mutual, rather than being owned by shareholders, the company gives back some of its earnings to its clients in the form of more favorable interest rates and lower costs.
It is today, in terms of net assets, the largest and financially soundest customer-owned banking institution established in NSW, is governed by the Banking Act 1959 (Cth), and is watched over by the Australian Prudential Regulatory Authority (APRA).
According to the 2021 Forbes World's Best Banks rankings, Newcastle Permanent is on course to fulfill its mission of being Australia's Favourite Banking Experience and the most favored customer-owned mutual as determined by customer surveys.
Final Thoughts
The Australasian banking industry has proven to be one of the safest in the world, with banks in the region maintaining strong financial positions and robust risk management practices.
The top 10 banks on this list have demonstrated their commitment to maintaining the highest standards of safety and stability, with their strong financial performances reflecting their prudence and conservative lending practices.
While the COVID-19 pandemic has posed significant challenges for the banking industry worldwide, the banks on this list have weathered the storm well, with their solid capital buffers and well-diversified portfolios providing a strong buffer against economic shocks.
Overall, the top 10 safest banks in Australasia are well-positioned to continue providing their customers with reliable and secure banking services in the years to come.
Pained by financial indecision? Want to invest with Adam?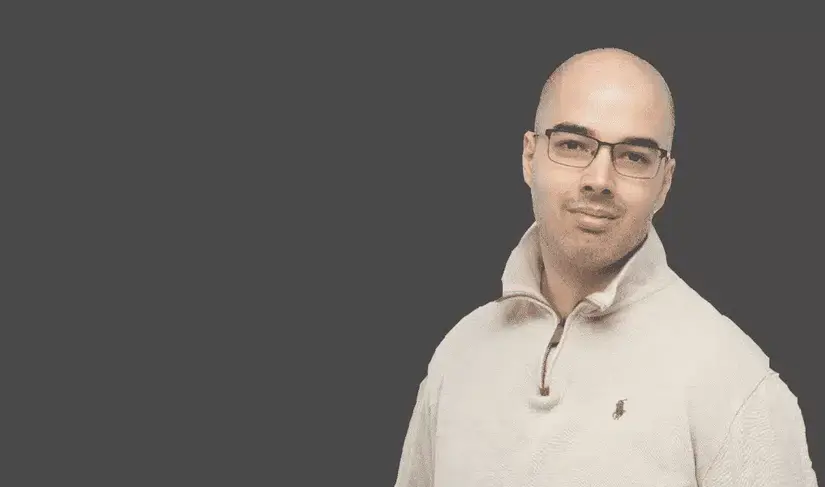 Adam is an internationally recognised author on financial matters, with over 694.5 million answer views on Quora.com, a widely sold book on Amazon, and a contributor on Forbes.