In this article, we will delve into the top 10 safest banks in Latin America and their financial performance.
Latin America has a vibrant and growing economy with a thriving banking sector. As the region's economies continue to develop, the demand for safe and reliable banking services has increased significantly.
Global Finance, a renowned financial magazine, has recently published its annual ranking of the top 50 safest banks in the world, and this year's list includes the top 10 safest banks in Latin America.
This ranking provides a valuable insight into the banking industry in the region and highlights the banks that have demonstrated exceptional financial stability, resilience, and management practices.
If you are looking to invest as an expat or high-net-worth individual, which is what I specialize in, you can email me (advice@adamfayed.com) or WhatsApp (+44-7393-450-837).
Top 10 Safest Banks In Latin America
1. Banco del Estado de Chile
Banco del Estado de Chile, also known as BancoEstado, is a public bank in Chile that has been in operation for over 165 years. It is the first among the ten safest banks in Latin America.
As a state-owned bank, it has a unique role in providing financial services to both individuals and businesses across the country.
One of the most notable features of BancoEstado is its focus on financial inclusion. It offers a range of products and services designed to meet the needs of all Chileans, including those in rural and remote areas who may not have access to traditional banking services. This includes a mobile banking app, ATMs, and branch locations throughout the country.
BancoEstado has also been recognized for its strong financial performance and stability. It consistently ranks as one of the safest banks in Latin America, according to Global Finance. This is due in part to its conservative lending practices and careful risk management.
In addition to its role as a traditional bank, BancoEstado also plays a key role in promoting economic development in Chile. It offers loans and financial support to small businesses and entrepreneurs, helping to drive growth and innovation across the country.
Overall, BancoEstado is a well-respected and trusted institution in Chile. Its commitment to financial inclusion, stability, and economic development makes it a valuable resource for individuals and businesses alike.
For a more detailed discussion of Banco del Esetado de Chile, read our review on the bank here.
2. Banco de Chile
Banco de Chile is one of the largest banks in Chile and one of the safest banks in Latin America. The bank has a long-standing history in the country, having been established in 1893.
As a major player in the financial industry, Banco de Chile offers a wide range of products and services to its customers, including personal and business banking, wealth management, and investment banking services.
One of the notable strengths of Banco de Chile is its extensive network of branches and ATMs across the country, making it convenient for customers to access their accounts and carry out transactions.
The bank also offers a user-friendly online and mobile banking platform, allowing customers to manage their accounts, pay bills, and transfer funds from anywhere, at any time.
In terms of customer service, Banco de Chile has a reputation for providing prompt and efficient service to its customers.
The bank has a dedicated customer support team that is available to assist customers with their inquiries and concerns. Additionally, the bank offers a range of educational resources and tools to help customers manage their finances and make informed decisions.
Banco de Chile also places a strong emphasis on corporate social responsibility, with a focus on sustainability and environmental stewardship.
The bank has implemented a number of initiatives aimed at reducing its carbon footprint and promoting sustainable practices, such as energy-efficient buildings and recycling programs.
Overall, Banco de Chile is a solid choice for customers looking for a reliable and trustworthy bank in Chile.
With its broad range of products and services, convenient banking options, and strong commitment to customer service and sustainability, Banco de Chile is well-positioned to meet the needs of its diverse customer base.
3. Scotiabank Chile
The origins of Scotiabank Chile (SBC), one of the safest banks in Latin America, can be traced back to 1944 when a group of influential Chilean businesspeople established the first bank under the name of Banco Sud Americano.
Starting with a 24% stake in 1991, Scotiabank gradually increased its involvement and ultimately acquired 60% of the institution in December 1999. Presently, Scotiabank controls 99.6% of the bank.
In November 2007, the previous Scotiabank Sud Americano obtained ownership of 99.5 percent of the former Banco del Desarrollo (BDD).
The merger occurred in November 2009, and as a result, the banks are now operating under the name Scotiabank Chile. They are the sixth largest bank in the country, with a market share of around 6.5%.
As of the end of June 2009, the bank's total assets were valued at $10,546 million U.S. dollars, while deposits were valued at $5,563 million U.S. dollars. The institution had a nationwide network of 140 locations and 4,000 employees.
SBC offers its customers a comprehensive range of retail, commercial, and corporate services, with a particular emphasis on international commerce.
Micro, small, and medium-sized enterprises, as well as retail clients, can take advantage of the bank's brokerage, factoring, mutual funds, financial advising, investment services, insurance brokerage, financing options, and wealth management services.
The bank also offers various distribution channels, such as a contact center, Internet banking, an external sales team, and 191 automated teller machines.
Letters of credit (also known as LCs) are able to be efficiently advised on by the organization because to its extensive branch network, which allows them to reach any area in Chile.
The branches communicate with one another via the use of telephones and fax machines, and there is also a daily courier service that travels in both directions to facilitate the expeditious transit of papers between the branches and the main office.
It is advisable to submit standing or separate reimbursement instructions to SBC, or to state in the LCs that SBC, as the advising bank, maintains special reimbursement instructions, to simplify the processing of LCs.
The Bank has the skills and experience required to handle the trade financing requirements of Chilean customers.
Remittances may be received in US dollars or other foreign currencies and credited to a Scotiabank Chile account, paid directly to the recipient by draft, or transferred to another Chilean bank account held by the beneficiary.
SBC can quickly inform recipients of remittances because to its wide branch network.
When a remittance is sent with the intention of crediting an account held with the Scotiabank Chile Head Office, the funds are usually credited to the account on the next business day after the instructions are received.
If the transaction is intended to be credited to an account held at a branch, the funds are typically accessible no later than the second business day after the payment is received. Chilean correspondent banks have access to a comprehensive range of foreign service options.
4. Banco Santander-Chile
Fourth among the safest banks in Latin Amerrica is Banco Santander Chile. The bank is one of the major banks in the nation when considering total assets, total loans, and total deposits.
It provides a broad range of retail and commercial banking services, including loans in Chilean pesos and other currencies to fund a variety of business ventures, contracts for future delivery of goods, and lines of credit in foreign currencies.
In addition to the more standard banking services, they also provide additional financial services such as financial leasing, investment fund management, financial advice services, as well as securities, insurance, and investment brokerage.
The history of our people
In 1978, Santander opened a subsidiary in Chile that was primarily geared toward international business.
This was the beginning of Santander's presence in Chile. It became one of the leading banks in the nation after acquiring Banco Español Chile in 1982 and then combining with Banco Osorno y la Unión in 1996. Both of these transactions took place in Chile.
Santander merged with Banco Santiago in 2002, thereby solidifying its position as one of the industry's most prominent leaders.
This was made possible by Santander's strategy, which focused on the development of new products, the evaluation of potential risks, and the provision of superior service to customers.
If you are an expat living in Chile and seeking financial guidance, it is important to work with a financial adviser who understands the unique challenges and opportunities that come with living abroad.
Expat financial advisers in Chile can provide you with personalized advice on a range of financial matters, including investments, taxes, and retirement planning.
With their expertise and knowledge, they can help you navigate the financial landscape and make informed decisions that align with your goals and circumstances. So, don't hesitate to seek the help of an expat financial adviser in Chile today.
5. Banco de Credito e Inversiones
One of the safest banks in Latin America is Banco de Credito e Inversiones (BCI) BCI is an international financial business that has its headquarters in Chile.
It has branches in the state of Florida (the United States of America) as well as representative offices in four other countries in South America and China.
Retail Banking, Finance Division, Corporate and International Development Division, Wholesales & Investment Banking, BCI Financial Services (L'Leader), and MACH are the six business units and specialist subsidiaries that BCI utilizes in order to provide a wide variety of products and services to individuals, corporations, and other types of institutions. BCI has been in business for 84 years.
Honesty, respect, and excellence form the foundation of the corporate culture of BCI, which has as its objective "to dare to make a difference."
BCI is convinced that the communities in which it operates are significantly influenced by its performance, and that it is therefore not only its responsibility to generate economic value, but also to contribute to the development of communities that are more prosperous, equitable, and therefore more stable.
BCI is resolute in its efforts to play an instrumental role in the resolution of the challenges confronted by those individuals whom the company has, for many years, regarded as the cornerstones of its business mission.
These individuals include BCI's customers, collaborators, suppliers, shareholders, and the communities to which they belong.
BCI came up with the Corporate Listening Model in order to determine which aspects of the bank's economic, social, and environmental sustainability need the most improvement.
This model's goal is to learn, in an adaptable and long-term manner, the expectations of their most important stakeholders, such as their collaborators, clients, and suppliers.
6. Itaú CorpBanca
Itaú CorpBanca is the fourth biggest commercial bank in the country of Chile and the sixth among the ten safest banks in Latin America.
Itaú Unibanco, which is the biggest bank in Latin America in terms of assets, owns 36 percent of the bank, while CorpGroup, which is a Chilean financial holding, owns 30 percent of the bank.
At the moment, the financial institution operates 398 bank branches in Chile and Colombia, with 224 of those branches located in Chile and 174 located in Colombia.
The headquarters of Itaú Corpbanca are located in Santiago, and the company also has offices in Lima and Madrid in addition to New York City.
In 1871, a group of Concepción residents headed by Anibal Pinto, who would go on to become President of Chile, drafted the by-laws that would govern the operation of Bank de Concepción.
The Bank opened its doors for business for the first time on October 6, 1871, and it has been in continuous operation ever since, making it the oldest bank in Chile.
In 1971, the government took over privately owned banks, which resulted in a shift in ownership of the bank, which eventually led to CORFO gaining control of it.
In the same year, Banco de Concepción purchased the local holdings of Banco Francés and Italiano, which gave the organization a foothold in Santiago.
Banco de Chillán was acquired by the bank in 1972, and Banco de Valdivia was bought the following year in 1975. CORFO sold shares in the bank to a group of private businesspeople in November 1975, and these individuals eventually gained control of the bank the following year.
After experiencing a period of expansion, the Banco de Concepción was transformed into a countrywide bank in the year 1980. During this time, the bank also changed its name to Banco Concepción and relocated its headquarters from Concepción to Santiago.
In 1986, the National Mining Company (SONAMI) purchased the Bank and subsequently expanded its capital, took a particular interest in funding small and medium mining operations, and sold its riskier portfolio to the Central Bank. All of these actions took place simultaneously.
Late in 1995, SONAMI transferred the bulk of its shares in the Bank to a group of investors headed by lvaro Saieh, via the holding firm INFISA (now Corp Group). The bank was rebranded as Itaú Corpbanca when it underwent a merger with Banco Itaú Chile in the year 2014.
7. Banco Santander Mexico
Seventh on the list of safest banks in Latin America is Santander Mexico. It is one of the most successful financial firms in the nation, with a primary emphasis on the development of innovative business practices.
Its primary line of business is retail banking, and it has a robust integration of wholesale banking. This integration contributes to the growth of the company's private banking, asset management, and insurance departments.
As a result of the significant investment plan implemented over the course of the past few years, the Group is now prepared to grow in a manner that is profitable, consistent, and long-term.
In addition, the Group plans to expand its base of loyal and digital customers while simultaneously working to improve customer satisfaction.
When it first opened its doors in 1932, Banco Santander Mexico was known by its previous name, Banco Mexicano.
It did a number of various alliances, acquisitions, and mergers in the industry, the most notable of which was with Grupo Financiero Serfn in the year 2000, which helped it to strengthen its footprint in the nation.
It began developing a strategy to spend 15 billion pesos in the company in 2016, with the intention of modernizing its operations and infrastructure with cutting-edge technology and expanding its digital channels of communication.
Read our full review of Banco Santander Mexico here.
8. Scotiabank Peru
On May 13, 2006, Scotiabank Peru S.A.A. began its operations in Peru as a consequence of the merger of two well-known institutions in the nation, namely Banco Wiese Sudameris and Banco Sudamericano. Both of these banks were formerly known as Banco Wiese Sudameris and Banco Sudamericano.
Nonetheless, Scotiabank has had a presence in Peru since 1997, when it became a stakeholder of Banco Sudamericano with a participation of 35%.
This marked the beginning of Scotiabank's history in the country. On March 9, 2006, the Canadian group upped their position to 100%, so becoming the lone shareholder in the company.
On the same day, March 9, 2006, as part of its growth plan in Latin America, Scotiabank bought a majority participation, roughly 77%, of the shares that were held by Banca Intesa SpA in Banco Wiese Sudameris.
The shares were formerly owned by Banca Intesa SpA. After then, Scotiabank bought out Banca Intesa's remaining stake in the bank. As of the 30th of April in 2009, Scotiabank owned both directly and indirectly 97.66% of Scotiabank Peru SAA.
The fact that Scotiabank Peru is the third largest bank in the country and has 170 branches gives it extensive coverage across the country.
Additionally, the bank has one of the most comprehensive virtual networks in the country. When combined with the capabilities of their employees, these factors enable the bank to provide very high quality services to its customers.
Scotiabank Peru is in a position to provide Correspondent Banks with a wide variety of services in Peru due to the fact that we offer a complete range of retail, commercial, corporate, treasury, and investment services. Their particular areas of expertise are in the commercial and corporate sectors as well as in international trade services.
9. Banco BICE
Bank BICE, ninth among the safest banks in Latin America, was established in 1979 in the city of Santiago, Chile. It was first established under the name Banco de Inversiones, Comercio Exterior y Tourism.
The goal of the bank was to become the preeminent financial institution in the nation while simultaneously offering cutting-edge banking services to its customer base.
Bank BICE has, throughout the course of its history, broadened the range of services and products it provides in order to satisfy the many requirements posed by its customers.
Currently, the bank offers a diverse selection of financial goods and services, such as personal and commercial banking, investment banking, asset management, and insurance brokerage services, among others.
Savings accounts, credit cards, personal loans, mortgages, and various insurance products are some of the personal banking services that Bank BICE makes available to its customers.
The bank offers a wide variety of financial services to its commercial customers, including business loans, lines of credit, cash management, and foreign exchange, amongst others.
The investment banking business of the bank provides a variety of services to its clients, including mergers and acquisitions, corporate financing, capital markets, and project finance.
The asset management section offers a variety of investment opportunities, including real estate investments, private equity investments, and mutual funds.
Bank BICE had a statewide network of 45 locations as of the end of June 2021, and its total assets were estimated to be worth $5.5 billion USD at that time. The bank provided services to customers in all areas of Chile.
The clientele of the bank consists of sole proprietors, proprietors of small and medium-sized enterprises, as well as major organizations.
Bank BICE offers its customers with digital banking services in addition to its branch network. These services enable customers to manage their accounts and access banking services from a distance. The online banking platform provided by the bank is one that is user-friendly, safe, and accessible at all times.
In general, Bank BICE has a long history of offering its customers with innovative and all-encompassing financial solutions during the course of their relationship.
Bank BICE is the most prominent financial institution in Chile because of its extensive branch network, extensive product and service offerings, and unwavering dedication to providing superior assistance to its clientele.
10. Banco de Credito del Peru
Last on the list of safest banks in Latin America, Banco de Crédito (BCP) is the most important financial institution in Peru and is a subsidiary of the Peruvian financial conglomerate Credicorp.
BCP provides a wide variety of banking products and services to a diverse set of customers, including individuals, small and medium-sized enterprises (SMEs), and corporations, as well as clients from the government, microlenders, and international organizations.
The wholesale banking section of BCP is responsible for the bank's activities pertaining to business banking, corporate banking, and institutional banking.
Leasing, corporate financing, international commerce, and services for companies are some of the goods and services that this company offers.
The bank also offers a variety of retail banking services, including home loans, credit cards, savings products, and solutions for small and medium-sized businesses, such as leasing, revolving credit, installment credit, and fixed asset finance.
It offers a wide variety of solutions for asset management, including securities brokerage, investment portfolio management, fiduciary and trust services, and safekeeping and clearing services for securities.
The financial institution has branches in Florida (the United States), Miami, Chile, and Panama, as well as a subsidiary in Bolivia.
Final Thoughts
The top 10 safest banks in Latin America identified by Global Finance have set a high standard for financial stability and management practices in the region.
Even in times of economic instability, these banks have shown that they can remain resilient and continue to operate using financially responsible management methods.
As a result, consumers and investors may feel confident selecting them as their financial institution of choice.
These banks are in an excellent position to assist the banking requirements of people and companies as the area continues to expand and prosper. They can do this by offering a secure and reliable environment in which their customers may conduct their financial activities.
Pained by financial indecision? Want to invest with Adam?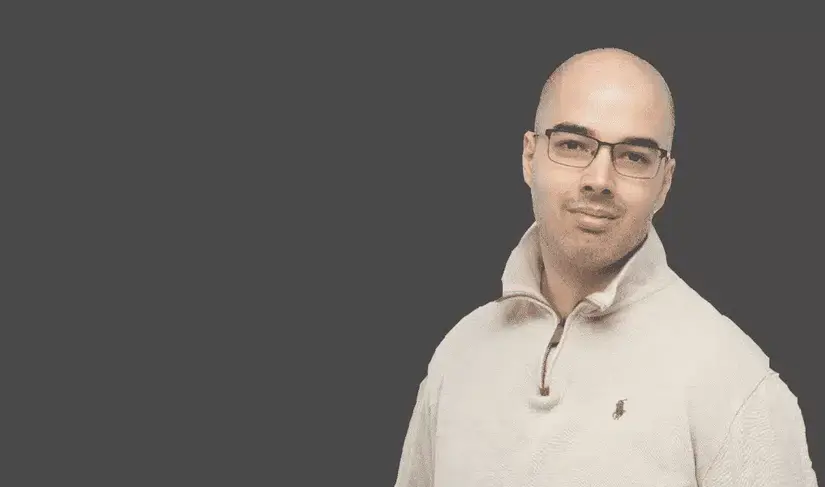 Adam is an internationally recognised author on financial matters, with over 666.9 million answer views on Quora.com, a widely sold book on Amazon, and a contributor on Forbes.