The top 10 safest banks in North America provide customers with the security and stability they need to confidently manage their finances.
In an age of increasing financial uncertainty, finding a reliable and secure bank is more important than ever. Luckily, the financial experts at Global Finance have compiled a list of the top 10 safest banks in North America.
This list is based on rigorous analysis of each bank's financial health, credit ratings, and reputation for stability.
The top three banks on the list are the Royal Bank of Canada, Toronto-Dominion Bank, and Bank of Nova Scotia, all of which have a long history of sound financial management and have weathered economic challenges with ease.
Whether you're looking to open a new account or simply want to ensure that your current bank is secure, read on to discover the top 10 safest banks in North America according to Global Finance.
If you are looking to invest as an expat or high-net-worth individual, which is what I specialize in, you can email me (advice@adamfayed.com) or WhatsApp (+44-7393-450-837).
Top 10 Safest Banks In North America
1. Royal Bank Of Canada
The first on the list of the top 10 safest banks in North America is the Royal Bank of Canada (RBC)
The RBC, as it is often known, began its operations in 1864. There is no larger chartered bank or financial organization in the nation than this one now.
It is divided into five sections:
Personal and commercial banking, has banking activities in 36 countries worldwide;
RBC Wealth Management provides individual customers with investing products and services.
RBC Capital Markets provides services in international investment banking.
Individual and group insurance from RBC; and
Investor and Treasury Services, which offers custody and fund administration to worldwide customers.
The Royal Bank of Canada is a publicly traded firm that can be found listed under the ticker code RY on the Toronto Stock Exchange, the New York Stock Exchange, and the SIX Swiss Exchange.
RBC reported a revenue of $49.7 billion and a profit of $16.05 billion in 2021. The company also reported holding assets of $1.7 trillion. More than 87,000 individuals are employed by Royal Bank, and together they provide service to 17 million clients.
As a result of the decision made by the government to prevent RBC from merging with the Bank of Montreal, RBC started looking for chances to acquire other companies outside of Canada.
In the year 2000, the financial institution made public its intention to acquire the brokerage and investment management business Dain Rauscher Wessels of the United States for a price of $1.46 billion USD.
In 2002, it was absorbed by the brokerage company Tucker Anthony Sutro, which had its headquarters in both Boston and San Francisco.
In 2008, RBC merged its brokerage and asset management activities, including RBC Dominion Securities, into a new company that they dubbed RBC Wealth Management. RBC Dominion Securities was a part of this new division.
RBC made the acquisition of Centura Banks Inc. in 2001 and thereafter changed the name of the company to RBC Centura.
This resulted in the establishment of a banking presence for the corporation in the southern United States, with assets totaling $11.5 billion and 246 branches, the majority of which were located in the Carolinas and Virginia.
Integration and administration of this corporation, on the other hand, proved to be problematic, particularly in the wake of the financial crisis that hit the United States in 2008 and the subsequent collapse of the real estate and mortgage markets.
When Royal Bank sold RBC Centura to the American bank PNC Financial Services in 2011 for the price of $3.62 billion US, the company effectively gave up on its ambition to expand its retail banking business in the United States.
Also, Royal Bank made the decision to concentrate on expanding its asset management business.
This tactic was put into action by the financial institution in 2008, when it acquired the privately owned asset management business Phillips, Hager & North of Vancouver, together with its managed assets totaling 105 billion dollars.
The bank expanded its asset management capabilities internationally in 2010 when it paid $1.56 billion for London-based BlueBay Asset Management. This gave the bank an extra $40 billion in assets under management.
The merger of these two companies, together with the bank's own wealth management business, RBC Mutual Funds, resulted in Royal Bank being the biggest asset management mutual fund company in Canada, as well as ranking among the top 50 worldwide wealth managers in terms of total assets.
The financial institution made the announcement in 2016 that it would be forming a long-term collaboration with the firm Aviva Canada Inc. by selling its casualty and property insurance activities to that entity for the price of $582 million.
The travel and life insurance businesses that the bank operated continued to be owned by the bank.
Notwithstanding the completion of this transaction, RBC Insurance continues to rank among the most significant bank-owned insurance carriers in Canada.
In 2022, RBC made public their intention to pay 13.5 billion Canadian dollars to acquire HSBC Bank Canada (all-cash purchase price). In accordance with the terms of the transaction, RBC will be purchasing all of the common shares held by HSBC Bank Canada.
Late in 2023 is when the purchase, which is anticipated to be the culmination of what is anticipated to be the biggest domestic bank merger ever, will be finalized.
2. Toronto-Dominion Bank
The Toronto-Dominion Bank, also known as Banque Toronto-Dominion in its native tongue of French, is a worldwide banking and financial services business with its headquarters in Toronto, Ontario, in the country of Canada.
The Dominion Bank and the Bank of Toronto, which had been established in 1855 and 1869, respectively, merged on February 1, 1955, resulting in the creation of the bank that is more often referred to as TD and now operates under the name TD Bank Group (French: Groupe Banque TD).
It was created in Toronto, along with the other Canadian Imperial Bank of Commerce, making it one of the two Big Five banks that were established there.
TDOMCATTTOR is the swift code for the Toronto-Dominion Bank, and 004 is the institution number for TD.
According to Standard & Poor's, the TD Bank Group was the biggest bank in Canada in 2021 in terms of both total assets and market capitalization.
Moreover, it was ranked among the top 10 banks in North America and was the 23rd largest bank in the world. The latest rankings by Global Finance in 2022 placed TD Bank among the top safest banks in North America.
The Financial Stability Board identified it as a globally systemically significant bank in 2019. Its designation took effect in 2019.
3. Bank Of Nova Scotia (Scotiabank)
The Bank of Nova Scotia, sometimes known as "Scotiabank," is the third-largest chartered bank in Canada and the third on the list of the safest banks in North America. It is also one of the best private banks in the world.
Established in 1832, the bank has grown to become Canada's largest foreign financial institution by expanding into Latin America, the Caribbean, Central America, and even certain areas of Asia.
As it is the country's primary bullion dealer, it is sometimes referred to as "Canada's gold bank." In addition to its core business of retail banking, the bank offers services in retail finance, corporate finance, and wealth management.
Scotiabank is a publicly traded corporation that can be found listed on the TSX, NYSE, and SBTT of the stock exchanges in Trinidad and Tobago.
Scotiabank had $9.96 billion in profit and $31.25 billion in revenue in 2021, with total assets of $1.18 trillion. Almost 90 thousand individuals are employed by the bank, and they provide services to over 25 million consumers all over the globe.
Scotiabank bought ETrade Canada for US$444 million in 2008 to expand its wealth management business.
Scotiabank bought Sun Life Financial's 37% stake in CI Financial Income Fund, one of Canada's biggest mutual fund providers, for $2.2 billion that year.
In 2014, Scotiabank sold its stake in CI Financial to the public.
In 2011, Scotiabank acquired DundeeWealth Inc., one of Canada's biggest independent wealth management organizations and manager of the Dynamic family of mutual funds, for $2.3 billion. It bought a smaller 18% minority share in 2007.
Scotiabank acquired many Hispanic, Central, and South American regional banks between 2005 and 2015. Its goal was to expand into these locations.
The bank operates in Chile, Costa Rica, Peru, Panama, Colombia, Mexico, Brazil, Puerto Rico, Uruguay, Guatemala, Jamaica, and Dominican Republic.
Scotiabank bought ING Direct Canada for $3.1 billion in 2012. In April 2014, Tangerine Bank became a distinct corporation.
Scotiabank acquired Canada's 8th biggest bank's $30 billion retail bank deposits, 1.8 million clients, and 1,100 staff.
Scotiabank bought Montreal investment company Jarislowsky Fraser Ltd. for $950 million, largely in bank shares, in May 2018.
Scotiabank's wealth management arm gained $40 billion from the arrangement.
It bought MD Financial Management from the Canadian Medical Association for $2.6 billion in October. Scotiabank now manages over $49 billion.
Scotiabank expanded its footprint in Peru, Colombia, Chile, and the Dominican Republic by acquiring banks in 2018.
4. Bank Of Montreal
The Bank of Montreal is Canada's oldest incorporated bank, having opened its doors in 1817. Before the Bank of Canada was established in 1935, Canada's central bank was the Bank of Montreal. It is among the safest banks in North America.
BMO Financial Group is the current name for the Bank of Montreal's diversified operations. In terms of total assets, BMO is the number four bank in Canada and the number eight bank in all of North America.
It provides services in retail and business banking, capital markets, and wealth management. The Bank of Montreal (BMO) is a publicly traded firm that uses the ticker symbol "BMO" on both the Toronto Stock Exchange and the New York Stock Exchange.
The company has $988.18 billion in assets and had $27.19 billion in sales in 2021. More than 8 million Canadians are BMO's clients, and the company employs more than 43,863.
The Bank of Montreal decided to undertake a number of different initiatives as an alternative to merging with another institution in order to keep its growth rate on par with that of its competitors.
First, it expanded the bank's foreign activities by paying US$4.1 billion to acquire another American bank based in the Midwest in the form of Marshall & Ilsley (M&I), which was headquartered in Milwaukee, Wisconsin.
This deal resulted in an additional 63.5 billion dollars in deposits and 250 branches.
After some time, M&I was incorporated into the workings of BMO Harris Bank. Around the same period, a number of other little American banking institutions were acquired by larger institutions.
The Bank of Montreal's total reported profits now get 23 percent of their support from the United States banking sector (2018).
Moreover, the Bank of Montreal increased its wealth management business activities. In order to accomplish this goal, it has acquired and integrated a number of local and foreign investment management organizations.
They started their acquisition spree in 2001 with the purchase of Toronto's Guardian Group of Funds Ltd., followed by Lloyd George Management of Hong Kong in 2011 and Foreign & Colonial Asset Management of the United Kingdom in 2014.
In addition to Jones Heward Investment Management, which is located in Montréal (one of the cheapest cities in Canada to live in) and was purchased by the bank in conjunction with the acquisition of Burns Fry in 1994, all of these other companies were brought on board.
The wealth management division of Bank of Montreal was responsible for about 17 percent of the company's overall reported profits in 2018.
Moreover, the Bank of Montreal has expanded its business in other areas via the use of acquisitions.
For instance, in 2009, the company entered the life insurance market by acquiring the financially ailing Canadian subsidiary of the American insurance giant AIG.
In the same year, the bank carried out the acquisition of the Diners Club North America credit card franchise operations in Canada.
In 2015, the bank paid a total of US$13 billion to acquire the transportation finance arm of General Electric, which was the top provider of financing to the commercial truck market in North America.
The investment banking division of BMO Capital Markets has seen consistent expansion in recent years in the United States.
The merger and acquisition consultancy company Greene Holcomb Fisher, based in Minneapolis, Minnesota, was purchased by the bank in the year 2016.
KGS-Alpha Capital Markets, a fixed income broker-dealer located in New York, was bought by the company in 2018.
5. Canadian Imperial Bank Of Commerce
The Canadian Imperial Bank of Commerce, sometimes known simply as CIBC, is the country's fifth biggest chartered bank and fifth on the list of the safest banks in North America.
It was formed in 1961 as a result of the merging of two chartered banks in Canada's history: the Imperial Bank of Canada and the Canadian Bank of Commerce, both of which were established in Ontario. This merger was the biggest of its kind to include two licensed banks.
The Canadian Imperial Bank of Commerce (CIBC) is a multinational financial institution that conducts its business today via three distinct divisions: retail and commercial banking, capital markets, and wealth management.
CIBC is a publicly traded business that can be found listed under the ticker code CM on both the New York Stock Exchange and the Toronto Stock Exchange.
CIBC had a revenue of $20.02 billion in 2021, with a profit of $6.45 billion, and possessed assets of $837.68 billion at that time.
Some 45,282 employees are employed by the bank, and they provide services to 11 million customers.
6. Federation Des Caisses Desjardins Du Quebec
The Fédération des caisses Desjardins du Québec (FCDQ) is the Desjardins Group cooperative body responsible for direction, framework, coordination, treasury, and development. The bank is one of the safest banks in North America.
Moreover, it acts as a financial agent on the Canadian and worldwide markets and provides its member caisses with a variety of technical, financial, and administrative services.
In accordance with the Act respecting financial services cooperatives, the FCDQ is tasked with managing risk and capital for Desjardins Group and maintaining the stability of the Groupe coopératif Desjardins (which consists of Desjardins caisses in Quebec, the FCDQ, and the Desjardins Security Fund).
The FCDQ and the Caisse Desjardins Ontario Credit Union Inc., which together represent 227 caisses in Québec as of December 31, 2019, aid the caisses and other parts of the Desjardins Group in advancing business growth and better serving the requirements of its members and customers.
Desjardins Group's organizational structure is tailored to the specific requirements of its customers and the areas in which it competes.
The cooperative structure of the FCDQ's caisses sets it apart from other Canadian financial organizations. The resultant vision and values serve as the organization's compass.
These reflect the values of Desjardins Group and the FCDQ and help them realize their goal of fostering long-term prosperity in the neighborhoods they serve.
The mission of Desjardins Group is to be everyone's first option. Desjardins Group is able to maintain a local presence near its customer base and in the areas where its customers live and work thanks to its many distribution channels, extensive intermediary networks, and dedicated employees.
Desjardins Group pays close attention to the caisse network and its various service delivery techniques in order to fulfill the increasingly varied demands of its members.
Desjardins Group's ongoing dedication to the health of caisse-level cooperation in terms of education and training, representation, cooperative partnerships, community development, and democratic life is reflected in this action.
Directors chosen by caisse members are active participants in Desjardins Group's innovative and people-focused democratic governance framework. Collaboration and leadership are essential components of this kind of engagement.
Desjardins Collaboration Forum is a network-wide forum that serves a same role as local community organizations participating in regions where caisses operate.
When it comes to governance, caisse directors sit on the FCDQ Board of Directors and its different committees in addition to attending yearly general meetings and congresses.
7. AgriBank
AgriBank, a member of the US Farm Credit System, provides wholesale financing and acts as a farm credit bank (FCB) for a network of 15 local agricultural credit organizations in a region spanning from Minnesota to Arkansas, and Ohio to Wyoming.
With assets above $100 billion, AgriBank is the second-largest of the Agricultural Credit System's four banks. It also ranks seventh among the top 10 safest banks in North America.
Agribank is structured similarly to Farm Credit Bank of Texas and AgFirst Farm Credit Bank whereas CoBank, the system's fourth bank, is structured similarly to an agricultural credit bank (ACB).
Member associations, which are held by borrowers in the agriculture industry, own AgriBank. It moved its headquarters to Minnesota's downtown St. Paul's Wells Fargo Plaza in 2011.
8. CoBank
CoBank is a rural America-focused cooperative financial institution. The bank is among the safest banks in North America.
Agribusinesses and rural suppliers of electricity, water, and communications in all 50 states may access a variety of financial products and services through this bank.
More than 75,000 farmers, ranchers, and other rural borrowers are served by the bank's affiliates in 23 states via wholesale loans as well as other financial services.
CoBank is part of the Farm Credit System, a group of financial institutions and retail credit unions throughout the United States that provide loans to farmers, rural businesses, and residents.
CoBank is a financial institution with headquarters just outside Denver, Colorado, and regional banking facilities around the United States.
CoBank is an Equal Opportunity Employer committed to fostering a diverse and inclusive workforce. Farm Credit believes in providing all qualified borrowers equal housing and credit opportunities.
9. AgFirst
Ninth on the list of top 10 safest banks in North America is AgFirst, which is a component of the United States Farm Credit System.
The bank acts as a wholesale lender and a supplier of business services to a network of local farm credit organizations in 15 states located in the south and east, as well as in Washington, District of Columbia, and Puerto Rico.
A merger in 1995 between the Farm Credit Bank of Columbia and the Farm Credit Bank of Baltimore resulted in the formation of this financial institution. 22 different community organizations work together to own the lending institution.
Over 80,000 farmers,rural homes, and agribusinesses are eligible for real estate and production finance via these groups, which operate under the names Farm Credit and Ag Credit associations.
AgFirst is the biggest financial organization with its headquarters in South Carolina and has a market cap of $40 billion. The bank is delighted to be one of four wholesale banks that are part of the countrywide Farm Credit System.
AgFirst's corporate offices are located att what was once the Bank of America Plaza in Columbia, South Carolina.
10. Farm Credit Bank Of Texas
Last on the list of top 10 safest banks in North America is Farm Credit Bank of Texas, which is a component of the larger Farm Credit System that operates across the United States. The bank has been serving the credit needs of rural Americans for more than a century.
It functions as a wholesale bank that is owned by its clients and distributes a portion of its profits to those customers in the form of patronage. 69% of the bank's net profits was given back to the institution's clients in 2015.
Farm Credit Bank of Texas, in contrast to typical financial institutions, has access to the money markets via the sale of AAA-rated Farm Credit bonds.
These bonds provide dependable finance for rural Americans. Customers vote for board members, which ensures openness for the bank's owners and investors. These board members are responsible for developing the bank's policies.
The bank and the lending cooperatives to which it is linked together make up the Texas Farm Credit District, which has a total asset value of $19.6 billion.
Loans for agribusiness, rural real estate, and agricultural production are provided by this district, which covers the states of Alabama, Louisiana, Mississippi, New Mexico, and Texas.
The bank participates in large-loan possibilities with the food and agriculture sectors, as well as the rural utilities and rural communications industries. In addition, the bank is involved in the capital markets arena.
The objective of the bank is to improve the standard of living in rural areas of the United States by offering competitive financing and better service to the bank's clients in accordance with cooperative principles.
Pained by financial indecision? Want to invest with Adam?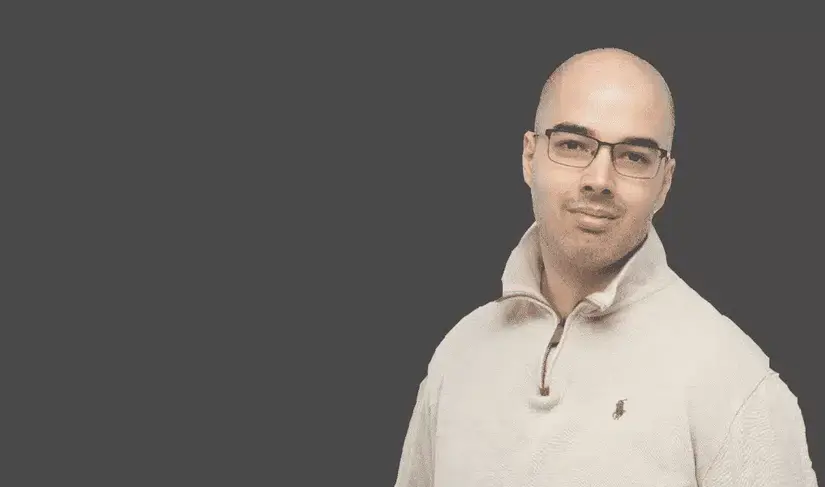 Adam is an internationally recognised author on financial matters, with over 668.8 million answer views on Quora.com, a widely sold book on Amazon, and a contributor on Forbes.