Choosing the right business account is an essential step for any company, no matter how big or small. In this article, we will explore the best business accounts in the UAE to aid in streamlining your financial processes and enhancing your company's growth.
If you want to invest as an expat or high-net-worth individual, you can email me (advice@adamfayed.com) or use these contact options.
Landscape of Business Banking in the UAE
The UAE is home to a robust banking sector, offering an array of business accounts for companies to choose from. From traditional institutions to innovative digital banks, each presents unique opportunities and challenges.
Traditional Banks vs. Digital Banks
Understanding the differences between traditional and digital banks is the first step in choosing a suitable business account in UAE.
Traditional Banks
Traditional banks in the UAE, such as Emirates NBD and Mashreq, have a long-standing presence in the country. These institutions offer physical branches and a wide array of services, including various business accounts in UAE. These banks often come with the reassurance of established reputations and a comprehensive range of services. However, they may also have higher fees and less flexibility compared to their digital counterparts.
Digital Banks
Digital banks, like E20. by Emirates NBD and NeoBiz by Mashreq, operate primarily online. They offer innovative features, flexibility, and often lower costs due to fewer overhead expenses. Digital banks typically provide a more user-friendly experience, offering business accounts in UAE that meet the needs of modern, tech-savvy businesses. However, they may lack the physical presence that some businesses still prefer.
Regulatory Environment for Business Accounts in UAE
The regulatory environment for business accounts in UAE plays a vital role in ensuring your company's finances' safety and stability. The UAE's central bank regulates all banking activities in the country, providing a secure environment for businesses.
UAE follows strict banking laws and regulations to maintain a stable and secure banking environment. It includes Anti-Money Laundering (AML) and Counter-Terrorism Financing (CTF) policies that banks must strictly adhere to. Moreover, with the UAE being an international business hub, it follows international standards in regulatory compliance, further ensuring the safety of your business accounts in UAE.
This regulation assures that your chosen business account in UAE is compliant and works towards your company's best interests. It's an essential aspect to consider when choosing your business account, as it guarantees your funds are secure and your banking activities align with local and global compliance standards.
Key Considerations When Choosing a Business Account in UAE
When you're looking to open a business account in the UAE, it's crucial to consider several key factors. These factors will greatly affect your business operations' efficiency, convenience, and cost-effectiveness.
Fees and Charges
Different business accounts in UAE come with varying fees and charges. It's not just the basic account maintenance fees you need to be aware of; there could also be fees associated with international transfers, issuing checks, and ATM withdrawals. For instance, Emirates NBD, one of the leading banks in UAE, charges AED 150 per month for account maintenance if the minimum balance isn't met.
On the other hand, digital banks such as NeoBiz by Mashreq offer lower fee structures due to their online-only model. Therefore, it's critical to review and compare these costs among different business accounts in UAE before making a decision.
Customer Service and Support
Customer service can greatly affect your experience with business accounts in UAE. In a survey conducted by Service Hero in 2022, customer service satisfaction in UAE banking sector showed a moderate satisfaction score of 7.11 out of 10. This reflects the growing need for banks to focus more on customer service.
When considering a business account, evaluating the bank's reputation for service is vital. Do they offer 24/7 customer support? Can they be easily reached via phone, email, or live chat? These considerations are crucial for managing your business account in the UAE smoothly and effectively.
Digital Features and Mobile Banking
As digital transformation continues to shape various industries, business accounts in UAE are no exception. A study by Boston Consulting Group revealed that 70% of UAE banking customers use online or mobile banking services. The pandemic has further accelerated this trend, making digital features an essential factor when selecting a business account in the UAE.
Banks offer various digital features, such as real-time tracking of transactions, mobile check deposits, bill payments, and fund transfers. For example, Mashreq Bank offers Snapp Biz, a dedicated mobile banking app for businesses, providing a seamless digital banking experience. When choosing a business account, compare the digital offerings and select the one that best fits your business needs.
Branch Accessibility
Despite the rise of digital banking, the need for physical branch accessibility hasn't completely disappeared. Some transactions, such as depositing cash or certain types of checks, may require a physical branch. So, if your business still handles a significant amount of cash or prefers face-to-face banking services, the number and location of bank branches should be considered for choosing business accounts in UAE.
Top 7 Business Accounts in UAE
Selecting the perfect business account in the UAE can indeed be challenging, considering the range of options available. We're here to ease your task by providing an in-depth review of the top 7 business accounts in UAE. We focus on their key features, advantages, disadvantages, and associated fees.
1. Emirates NBD Business Account
The Emirates NBD business account stands out as one of the most trusted business accounts in UAE. The account offers attractive features such as free local transfers, free checkbooks, and a dedicated Relationship Manager.
Features:
Offers a zero balance account option, high withdrawal limits, and preferential FOREX rates.
Pros and Cons:
A significant advantage is its widespread network of branches and ATMs. However, it imposes charges for international transactions.
Fees and Charges:
Different types of accounts have varying fees. The standard business account requires a minimum balance of AED 10,000.
2. Mashreq Bank Business Account
Mashreq Bank, a market leader in banking solutions, offers one of the most reliable business accounts in UAE.
Features:
They provide free international debit cards, free cash deposits, and attractive interest rates on deposits.
Pros and Cons:
Its digital banking platform is user-friendly, but some clients have reported delayed customer service response times.
Fees and Charges:
The monthly fee is waived if a balance of AED 100,000 is maintained.
3. ADIB Business Account
The Abu Dhabi Islamic Bank (ADIB) offers a Sharia-compliant business account in the UAE, suitable for companies looking for Islamic banking services.
Features:
Free cash deposit and withdrawal across UAE branches, free e-statements, and free ADIB Business Debit Card.
Pros and Cons:
They offer excellent customer service and low fees. However, it may not be suitable for those not seeking Sharia-compliant services.
Fees and Charges:
This account has a monthly maintenance fee of AED 150 unless a minimum balance is maintained.
4. RakBank Business Account
RakBank provides one of the most competitive business accounts in UAE, designed for small and medium-sized enterprises (SMEs).
Features:
Offers a free business debit card, cash deposits, and withdrawals at RakBank ATMs.
Pros and Cons:
Known for competitive foreign exchange rates and robust online banking services. However, international transaction fees can be high.
Fees and Charges:
The account requires a minimum balance of AED 10,000, or a monthly charge applies.
5. FAB Business Account
First Abu Dhabi Bank (FAB) is another top choice for business accounts in UAE, thanks to its comprehensive banking solutions.
Features:
Offers free local and international transfers, free checkbooks, and a dedicated Relationship Manager.
Pros and Cons:
Renowned for excellent customer service but has high requirements for minimum balance.
Fees and Charges:
The account requires a minimum balance of AED 25,000, or a monthly fee applies.
6. CBD Business Account
Commercial Bank of Dubai (CBD) offers one of the best business accounts in UAE for SMEs.
Features:
Offers a free debit card, free checkbooks, and CBD mobile app for convenient banking.
Pros and Cons:
Noted for its customer-centric approach and flexible account options but has fewer branches compared to other banks.
Fees and Charges:
Monthly service fees apply if minimum balance requirements are not met.
7. HSBC UAE Business Account
HSBC is an internationally recognized bank that offers reliable business accounts in UAE.
Features:
Provides free local and international transfers, free business debit cards, and a global view of your accounts.
Pros and Cons:
Offers excellent international banking services, but fees can be high for SMEs.
Fees and Charges:
HSBC requires a minimum average balance of AED 50,000, or monthly charges apply.
Each of these business accounts in UAE offers unique features and services that cater to different types of businesses. Choose the one that aligns best with your business requirements and preferences.
Spotlight on Digital Business Accounts
As the business landscape evolves, so does the need for efficient online banking. Digital business accounts in UAE are not just meeting this need; they're revolutionizing the banking experience.
Why Choose Digital Business Accounts in UAE?
Digital business accounts in UAE offer a plethora of benefits over traditional banking. This new banking frontier offers businesses in the UAE the comfort of 24/7 access, real-time updates, instant transactions, and easy-to-use interfaces.
Unlike traditional banking, where you might be restricted by operating hours, digital business accounts in UAE allow you to conduct your banking tasks anytime, anywhere. The efficiency of real-time updates allows businesses to keep up-to-the-minute tabs on their finances.
Meanwhile, seamless transactions and innovative security measures make managing your business finances less of a chore and more of a breeze.
Furthermore, digital business accounts in UAE provide efficient tools for financial management. This includes detailed expense tracking, automated invoices, and streamlined payroll services, among others. With these tools, you can optimize your financial management, allowing you to focus on the core aspects of your business.
Comparing Top Digital Business Accounts in UAE
Understanding the unique features of the top digital business accounts in UAE will help you determine the right fit for your business.
E20. by Emirates NBD
E20., the digital business banking platform by Emirates NBD, offers a comprehensive suite of services designed to meet the needs of small to medium-sized enterprises.
In addition to standard features such as online transfers and bill payments, E20. also provides digital bookkeeping and accounting services. This robust business account in UAE supports multiple currencies, allows mobile cheque deposits, and offers access to an extensive ATM network.
It's worth noting that while E20. offers many perks, it also comes with a monthly fee, so businesses should weigh this cost against the benefits.
NeoBiz by Mashreq
Mashreq Bank, one of the leading financial institutions in UAE, offers NeoBiz, a digital banking solution catering to small and medium-sized businesses. This business account in UAE features an intuitive interface, making banking transactions quick and straightforward.
NeoBiz also offers international trade solutions, making it an excellent option for businesses that operate globally. While it does have a minimum balance requirement, its trade features and extensive customer support make it a competitive choice among digital business accounts in UAE.
Tips for Managing Your Business Account Effectively
Once you've chosen one of the best business accounts in the UAE, proper management is key to reaping its full benefits. Here, we present a detailed guide to help you manage your chosen business account in the UAE.
Utilize Online Banking Services
Make the most out of the online banking features provided by your chosen business account in the UAE. It allows you to monitor your account anytime, anywhere. Most business accounts in the UAE provide robust online platforms that offer a wide range of services.
Mobile Apps and Web Portals
Nearly all business accounts in the UAE feature mobile apps and web portals. These platforms provide secure and easy access to your account. You can check balances, review transactions, transfer funds, and even apply for other banking products.
Digital Transaction Capabilities
Many business accounts in the UAE allow you to conduct digital transactions such as invoice payments, payroll management, and interbank transfers. You can handle these tasks with a few clicks, saving you time and resources.
Regular Review of Account Performance
Regularly reviewing your business account's performance in the UAE is essential to keep your finances in check and your business in good financial health. It lets you spot any discrepancies early and keep track of cash flow.
Schedule Regular Financial Reviews
You should schedule regular financial reviews with your UAE business account manager or internal finance team. This practice allows you to monitor your account's activity and identify potential areas for improvement.
Leverage Financial Reports
Many business accounts in the UAE provide comprehensive financial reports. These reports offer crucial insights into your cash flow, transaction history, and other financial activities. Use them to make data-driven decisions that could enhance your business's financial performance.
Effective Cash Flow Management
Effective cash flow management is crucial for your business's success. Your chosen business account in the UAE should facilitate, not hinder, this process. Here's how to use your UAE business account to manage cash flow effectively.
Use Cash Flow Forecasting Tools
Some business accounts in the UAE offer cash flow forecasting tools that can help you plan for future expenses and revenues. These tools allow you to anticipate financial needs and ensure you always have sufficient funds.
Set Up Automatic Payments and Reminders
To avoid missed payments and penalties, use the automatic payment and reminder features offered by many business accounts in the UAE. These features help ensure that all your financial obligations are paid on time.
Pained by financial indecision? Want to invest with Adam?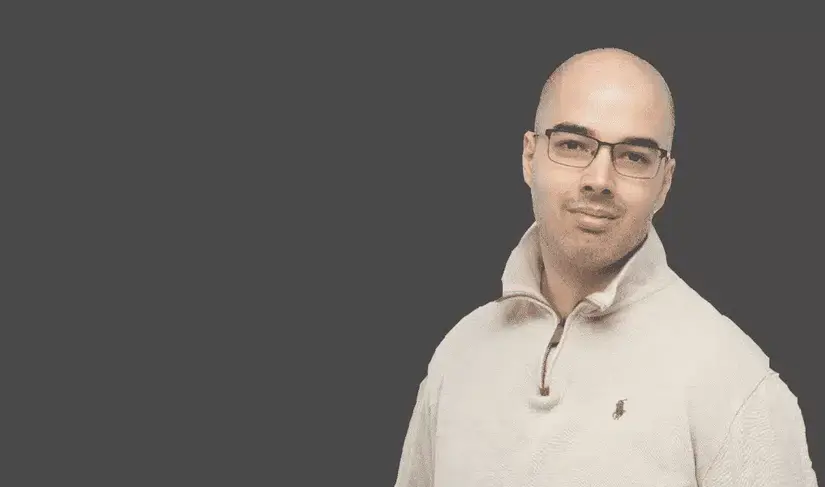 Adam is an internationally recognised author on financial matters, with over 668.8 million answer views on Quora.com, a widely sold book on Amazon, and a contributor on Forbes.