This article will review Triodos Bank. To have a better grasp, let's start by getting to know its history as well as its products and services.
If you are looking to invest as an expat or high-net-worth individual, which is what I specialize in, you can email me (advice@adamfayed.com) or WhatsApp (+44-7393-450-837).
How did Triodos Bank start?
Triodos Bank is a European bank that was founded in the Netherlands in 1980. The bank was started by a group of entrepreneurs and investors who wanted to create a financial institution that was focused on promoting sustainable and ethical practices. The founders believed that by investing in conscientious projects and businesses, they could create a positive impact on society.
Initially, Triodos Bank operated as a project-based lending organization. The bank provided financing for initiatives in areas such as organic farming, renewable energy, and culture. As the bank grew, it extended its operations and tapped into retail banking services for individuals and businesses.
Today, Triodos Bank is one of the leading sustainable banks in Europe, with operations in several countries including the Netherlands, Belgium, Germany, Spain, and the United Kingdom. The bank is still committed to its original mission of endorsing sustainable and ethical systems, and it continues to invest in projects and businesses that have a positive impact on society.
In addition to its banking services, Triodos Bank is also active in advocacy and policy work. The bank works with governments and non-government organizations (NGOs), among others, to promote sustainable finance and to encourage more investment in socially conscious initiatives.
What does ethical banking mean?
Ethical banking, also known as sustainable banking or responsible banking, is a banking practice that prioritizes social and environmental responsibility alongside financial performance. By executing such approach, Triodos Bank aims to use the power of finance to create positive social and environmental outcomes, while also delivering financial returns to customers and investors.
What are the products and services of Triodos Bank?
Current Accounts
Triodos Bank offers current accounts for individuals, businesses, and charities. These accounts come with a debit card and online banking access. Neither Apple Pay nor Google Wallet are supported at this time by this bank.
Up to 85,000 pounds of your deposits with Triodos Bank are insured against loss. This amount goes up to 170,000 pounds for joint accounts.
What are the main features of this account?
Debit Mastercards produced from so-called "natural plastic" and equipped with contactless technology Overdrafts up to 2,000 pounds maxim may be obtained, provided that the borrower can afford them and that their credit is in good standing
Internet banking and online statements
Can request a checkbook
Telephone assistance available Mondays, Tuesdays, Wednesdays, and Fridays from 8 am to 6 pm, and 9 am to 6 pm on Thursdays (certain card services are accessible o round the clock)
No interest in paid on sums that are stored in your account
Eligibility and Requirements
Current accounts offered by Triodos are accessible exclusively to residents of the UK who are at least 18 years old. All applications are done and completed online.
The requirements include your former addresses, had you moved within the past three years; your national insurance number in the UK or tax identification number; as well as a photo identification, which may consist of a passport, driving license, or other national IDs.
Charges
After you begin using your account, you will be subject to a charge of 3 pounds per month. Other charges also include:
20 pounds for using the CHAPS payment system to transfer money inside the UK
25 pounds for transferring money outside the UK
Withdrawals of foreign currency outside the UK and foreign currency payments made with debit cards incur a 2.50 percent fee. At the time this shows as a charge on your statement, it will be processed in British pounds.
Savings Accounts
You can open a variety of savings accounts at Triodos Bank. Advantages include having immediate access to your money, having a fixed term for a greater return, and making use of your tax-free individual savings account (ISA) allowance via an ISA.
Everyday Savings
Triodos Online Saver Plus
This savings account offers a gross interest rate of 2.55% that's computed daily and deposited into your account on January 1 of each year, or a variable annual equivalent rate (AER) that is interest earned if it were paid and compounded annually.
You can withdraw your funds from this account at your preferred time without the need to notify Triodos Bank first. While taking funds from your account is not limited, you only have three withdrawals per year that won't incur a penalty.
Is there an account minimum and maximum?
Initial deposits must be at least one pound and done by online transaction from a designated bank account. A single account holder may have a maximum amount of half a million pounds in his or her Online Saver Plus account, while joint account holders are capped at one million pounds.
Eligibility and requirements
You must be at least 16 years old and a UK resident to open this type of savings account in Triodos Bank's mobile app. Like Current Accounts, you need your TIN or national insurance number in the UK, valid ID, plus the details of your existing bank account.
You are only allowed to open and hold one account – sole or joint – in a year.
Triodos Online Saver
This account provides a gross interest rate of 2.15% computed daily and paid every month or 2.17% variable AER.
To create an account, you merely need to deposit 1 pound. There is no maximum balance and no withdrawal limits.
Eligibility and requirements are the same with Triodos Online Saver Plus.
Triodos Ethical Savings Bond
This savings bond offering gives you two options: the Triodos One Year Ethical Savings Bond witha fixed gross interest rate of 3.50% and the Triodos Two Year Ethical Savings Bond with a 3.70% fixed gross interest. The former has a lump sum lock-up of a year, while the latter is locked away for two years.
Savings in this account can be anywhere from 500 pounds to a million pounds.
The bank may deposit the money to your designated account every month, once a year, or when the bond expires, depending on your preference.
Eligibility and requirements are the same with Online Saver and Online Saver Plus.
Online Cash ISA
This is a flexible tax-free savings account with an interest rate of 2.55% or 2.57% variable AER.
The interest is assessed daily and accrued on amounts exceeding 10 pounds. Your Online Cash ISA will be credited with the accumulated balance twice yearly, in January and July.
While there is no cap on the balance you have on this account, subscriptions for the year should not exceed the ISA allowance of 20,000 pounds for tax year 2022-20223.
Joint accounts are not available for this type of savings account.
Eligibility and requirements are the same with Everyday Savings and Ethical Savings Bond.
Fixed Rate Cash ISA
This account, also called Triodos Two Year Fixed Rate Cash ISA, is restricted to sole account holders. The account has a fixed tax-free interest of 3.70%/AER. Daily interest is paid to the account on a yearly basis in January and again when the term matures.
There is also no cap on the balance you hold on this account, but subscriptions for the year should not top the current ISA allowance of 20,000 pounds. Withdrawals are not allowed.
Eligibility and requirements are the same with everyday savings account, Ethical Savings Bond, and online cash ISA.
Triodos Bank also has a savings account for children, though as of now, it is not taking new applications. Existing accounts under this category remain as they are.
Triodos Bank offers two more ISAs aside from Online Cash and Fixed Rate Cash ISAs:
Stocks and Shares ISA
All three of Triodos Bank's Stocks and Shares ISA funds make impact investments across a broad spectrum of publicly traded firms and bonds. You may diversify your portfolio and participate in all three of them or just one.
The Triodos Global Equities Impact Fund, the Triodos Pioneer Impact Fund, and the Triodos Sterling Bond Impact Fund are the three impact investing vehicles.
You can invest for a minimum of 25 pounds a month or opt for a lump sum. You can also add funds from 250 pounds up to 20,000 pounds each tax year.
Triodos Innovative Finance ISA (IFISA)
You can only set up an IFISA using the crowdfunding platform offered by Triodos Bank. On this platform, you will see all investment options that are qualified for your ISA, and you will be able to pick which of these opportunities you would want to hold.
Share offerings are not supported and there will be restrictions on which bond bids qualify. When you register for an IFISA, you will be offered the choice to make a direct investment into the bond or indirectly via the IFISA. Eligible bond offerings will be specified in a clear manner on the crowdfunding platform as well as in the offer letter.
You must be at least 18 years old and a UK resident to be allowed to invest in the Stocks and Shares ISA and IFISA.
Investment funds
Triodos Bank offers a range of investment funds that focus on sustainable and ethical investments, such as renewable energy, organic farming, and fair trade.
The Triodos Stocks & Shares ISA and the Investment Account are two tax-advantaged investment vehicles. You may put down as little as 25 pounds a month or 250 pounds all at once in these funds.
Bear in mind that money invested faces more risk than money kept in a savings account. Investments are best kept for the long haul, meaning five years or more, since their value may fall as well as rise, and they may not provide a return equal to the initial expense. Note that the UK Financial Services Compensation Scheme (FSCS) does not cover such investments.
Loans and Mortgages
Triodos Bank offers loans for individuals, businesses, and organizations that align with its sustainability mission. For example, Triodos Bank offers a range of loans to support sustainable energy projects, organic farming, social housing, and community development.
Businesses can loan from 100,000 pounds to 20 million pounds, subject to certain criteria.
The bank also provides mortgages for individuals and organizations who are building or renovating sustainable homes and buildings.
Crowdfunding
Triodos Bank offers a crowdfunding platform that allows individuals and organizations to raise funds for green community projects. You can start creating a portfolio from just 50 pounds.
You are welcome to apply for crowdfunding investment if you are a UK resident who is at least 18 years old, plus you are a High Net Worth Investor or a Self-Certified Sophisticated Investor, or you meet the criteria to be called a Restricted Investor by committing to invest less than 10% of your net assets in this type of investment.
Anybody hoping to invest here must also show that they are familiar with the standard dangers associated with any such venture. In the same way that individuals may invest if they can classify themselves and show the aforementioned expertise, institutions and organizations can do so as well.
Since investors are not protected by the FSCS, there is a possibility that you might lose money. Capital and interest repayment or dividends will be contingent on the success of the company's business strategy. Previous performance is not indicative of future results.
Raising Capital
Tiodos Bank also offers capital raising worth between 250,000 pounds and 10 million pounds.
As part of this initiative, the bank offers secured and unsecured bonds and shares to investors. It also utilizes its crowdfunding platform as well as provides advisory services to back this scheme.
Tiodos Bank finances alternative sources of energy, ecologically sound agricultural practices, educational opportunities, charities, and affordable housing for communities. However, it does not fund deforestation, fossil fuels, fast fashion, tobacco, as well as weapons and ammunition.
Pros and cons of Triodos Banks
Pros
Triodos Bank is a leading sustainable bank that specializes in socially responsible investments. The bank has a strong commitment to environmental and social causes and invests in projects and businesses that align with these values. This means that customers can be confident that their money is being used to support positive social and environmental impacts.
Another advantage of banking with Triodos Bank is its transparency. The bank is very open about where it invests its customers' money and how it uses its profits. This transparency allows customers to make informed decisions about their investments and feel more connected to the positive impact they're making. In fact, their website is so informative and really easy to navigate. It's unlike other providers who doesn't make your life any easier…
Triodos Bank is also known for its excellent customer service. The bank's staff are friendly, helpful, and knowledgeable, providing customers with support and advice on their financial needs. Customers can feel confident that they will receive personal attention and assistance with their accounts.
Finally, banking with Triodos Bank can be a way to make a positive difference in the world. By supporting a bank that values sustainability and social responsibility, customers can contribute to positive change and feel good about the impact they're making with their money.
Cons
One of the main disadvantages of banking with Triodos Bank is that the bank offers limited options compared to traditional banks. Triodos Bank may not offer as many financial products and services, such as loans or credit cards, as other banks. This could be a disadvantage for customers who require a wider range of banking services.
Another downside of banking with Triodos Bank is its lack of a physical branch. It is an online-only bank which may not be suitable for customers who prefer in-person banking services. The bank has limited physical branches and ATMs, which could be inconvenient for some customers. Additionally, Triodos Bank is only available in a limited number of countries, which could limit its accessibility to some customers.
It's worth noting that investing with Triodos Bank may not be suitable for all customers. The bank's investments may carry more risk than traditional investments, and customers should carefully consider their investment goals and risk tolerance before investing. Also, the bank's investment options may be inadequate compared to other investment firms, which could be a disadvantage for customers who require a wider range of investment opportunities.
Pained by financial indecision? Want to invest with Adam?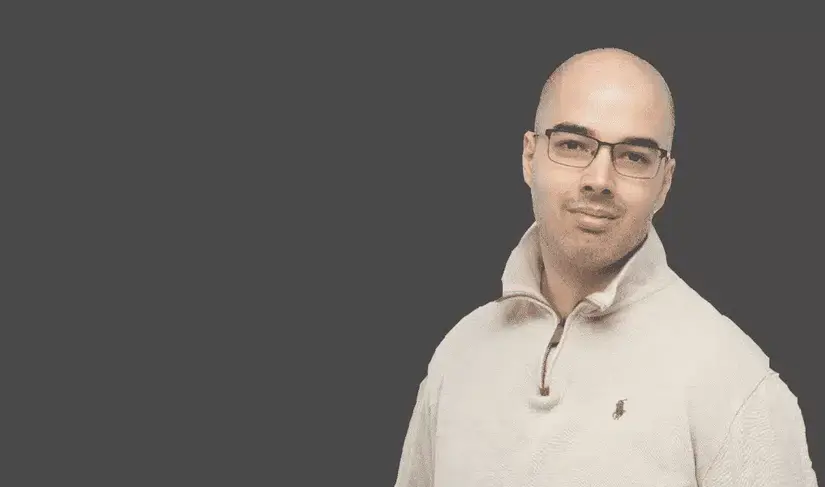 Adam is an internationally recognised author on financial matters, with over 666.9 million answer views on Quora.com, a widely sold book on Amazon, and a contributor on Forbes.