In this article, I will review some of the most interesting news stories of the last few days, and analyse each one.
If you want me to review any articles you see online, don't hesitate to contact me and make your suggestions.
In the first article, CNBC reported that the UK economy had grown by over 6%, after growing strongly two months ago.
The U.K. economy grew 6.6% in July on a monthly basis, according to initial estimates published Friday, as the economy seeks to recover from the sharp downturn caused by coronavirus-induced lockdown measures.
July's estimated growth in GDP (gross domestic product) was broadly in line with expectations, with economists polled by Reuters expecting a monthly expansion of 6.7%, and follows growth of 8.7% in June and 2.4% in May, following a record 20% plunge in April.
Friday's data from the Office for National Statistics (ONS) showed a decline of 11.7% compared to the same period last year, slightly below expectations of an 11.4% contraction.
"While it has continued steadily on the path towards recovery, the UK economy still has to make up nearly half of the GDP lost since the start of the pandemic," ONS Director of Economic Statistics Darren Morgan said in a statement Friday.
U.K. GDP in July was 18.6% higher than its April 2020 low, but remained 11.7% below the pre-pandemic levels seen in February.
Thomas Pugh, U.K. economist at Capital Economics, said while July's growth slowed slightly from the previous month, it still indicated that the record-breaking negative growth rate of GDP in the second quarter will be followed by a record-breaking positive growth rate in the third. U.K. GDP contracted by 20.4% in the second quarter of 2020.
"However, July was probably the last of the big step ups in activity and a full recovery probably won't be achieved until early 2022, which is why we think the Bank of England will yet expand QE (quantitative easing) by a further £250 billion in total," Pugh projected.
The country's emergence from lockdown measures and reopening of pubs and restaurants in recent months meant that activity in the accommodation and food services sector surged 140.8% month-on-month in July, helping total services output to a 6.1% expansion.
Analysis of article
Nobody can predict what will happen in the economy. This year should have taught everybody that.
Few, if any, saw a lockdown and virus coming on January 1. Many thought economic recovery would be slow.
So far, several economies including the UK have came back strongly from the crisis, with the US unemployment rate also falling.
Let's not forget though that a lot of the "easy" growth from ending lockdown has probably already happened.
So it wouldn't surprise me if several economies take one, two or even three years to recover from the crisis.
That happened in 2008-2009, at least in most developed countries. Many people assumed that this crisis might have been deeper.
Instead what is a more likely outcome is that the initial contraction was deeper, but the recovery time is similar.
What is more likely to be an issue after 2022 is the big public debts that most countries have, alongside increasing trade issues.
What could happen is many economies remain at 90% capacity until there is a safe vaccine which is being used globally.
Investors should not expect the stock market to react to economic news, one way or another.
As I have said on many occasions, thee is little or no correlation between stock markets and the economy.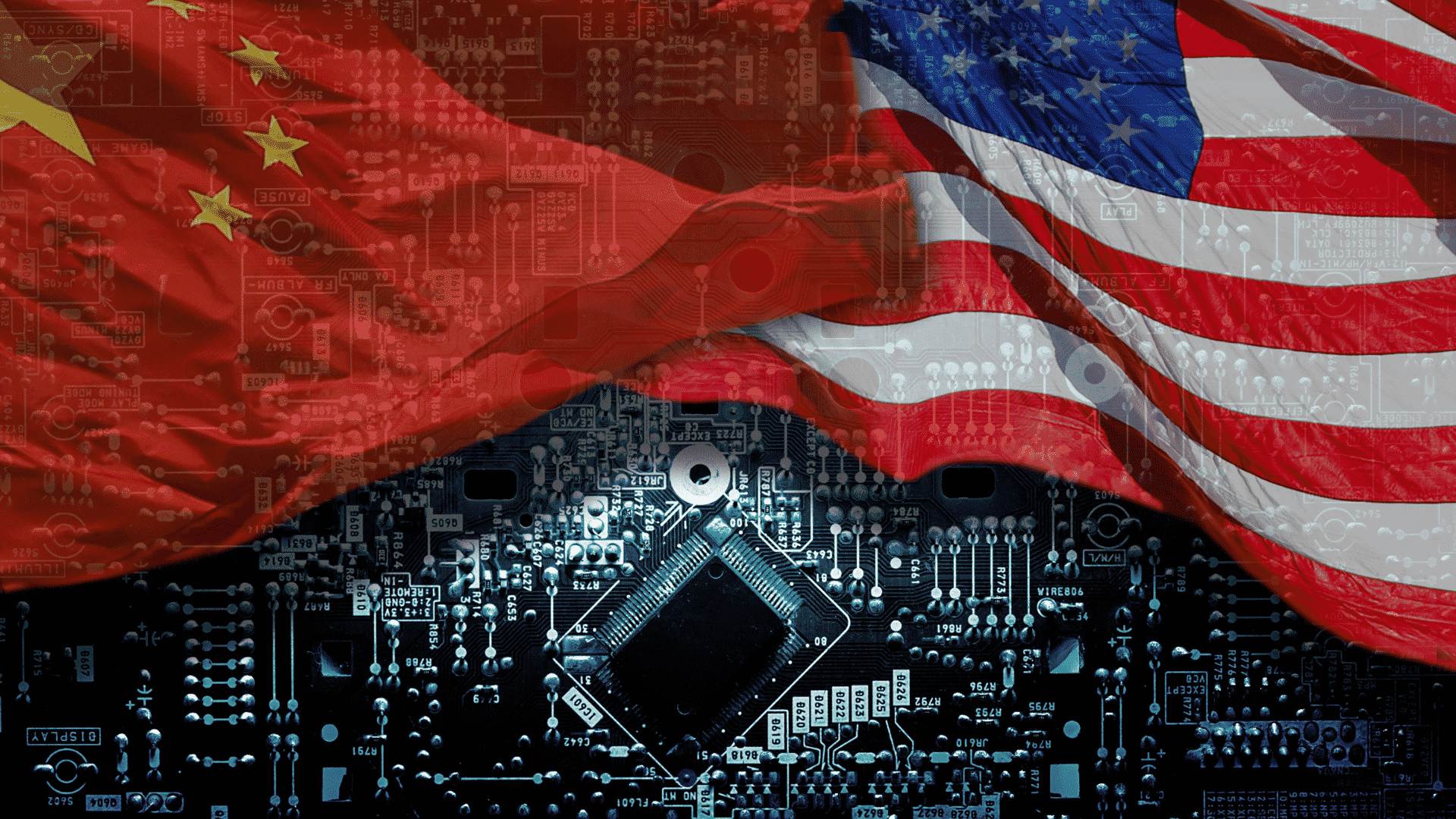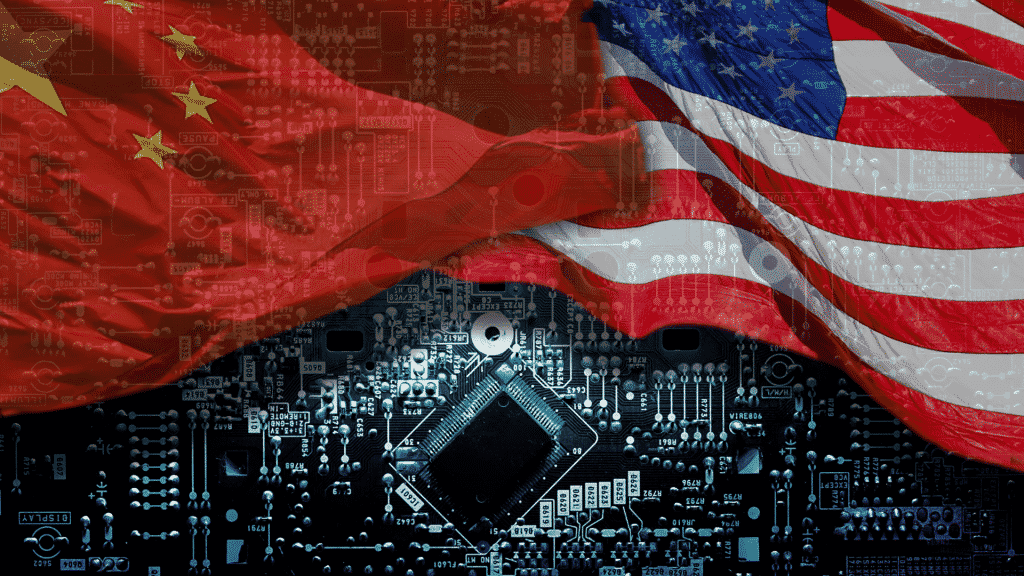 Beijing recently ordered its public institutions and government agencies to stop using foreign made computers and software.
This move appears to be aimed at American companies, as Washington pursues a worldwide campaign to block the adoption of 5G wireless technology made by Chinese telecom giant Huawei.
Japan, meanwhile–which has barred Huawei from its national telecom infrastructure–has also banned its Coast Guard from using Chinese-made aerial drones due to national security concerns.
All of these developments serve to highlight a growing trend of "techno-nationalism," an emergent mindset that is poised to fundamentally alter geopolitics and global commerce.
Techno-nationalism defined
Techno-nationalism is a new strain of mercantilist thinking that links technological innovation and capabilities directly to a nation's national security, economic prosperity and social stability.
The state, therefore, must intervene and guard against opportunistic or hostile state and non-state actors. Techno-nationalism seeks to attain competitive advantage for its stakeholders, both locally and globally, and leverage these advantages for geopolitical gain.
Techno-nationalism is built on the premise that the world has entered a new era of systemic competition between the West's increasingly short-sighted laissez faire model and China's state-centric capitalism.
Differences in ideological values are helping to accelerate the adoption of competitive techno-nationalist policies.
Democracies and dictatorships are looking to implement technology-enabled mechanisms that enforce and empower vastly different standards around data privacy, surveillance, censorship, transparency, digital money and intellectual property. The competing ideologies of Techno-nationalism, therefore, could fracture the international system in ways not seen since the rivalry between the U.S. and Russia during the Cold War.
The return of industrial policy
Historically, proponents of free markets have argued that industrial policies are largely ineffective. Bureaucrats do not allocate capital efficiently and centrally planned economies, by definition, suffer from corruption, rent seeking behavior and poor governance. Moreover, centrally planned markets create market distortions and lead to over-capacity issues.
Yet, China's industrial polices have been producing successful outcomes. In a time-span of about 15 years, for example, Beijing effectively leveraged its FDI policies and aggressive technology transfer and acquisition practices to build the world's largest high speed rail system, with trains attaining speeds of between 250 and 350 kilometers per hour.
Similarly, China designed, developed and deployed its own navigation satellite system, Beidou, as an alternative to America's GPS system, the EU's Galileo system and Russia's GLONASS. Beidou is said to be the most accurate of the world's navigation systems.
And then, of course, there is Huawei, which has leveraged state support to become the world's largest telecom equipment manufacturer, with a global footprint in 170 countries and more than 180,000 employees–including 10,000 engineers. In 2018, Huawei reportedly spent $15 billion on R&D
The West's techno-nationalist countermeasures
To counter Huawei's dominant market position in wireless technology, Washington is exploring ways to fund Nokia and Ericsson, two of Huawei's competitors, as well as looking at how to incentivize new strategic alliances involving Oracle and Cisco, two U.S. companies with operations in the radio frequency space.
This kind of techno-nationalist rationale is new to Washington. But there is now an urgent consensus to devise countermeasures to the multi-billion dollar credit lines and other financial assistance that Huawei has been receiving from China's state-owned banks and institutions. This government assistance, for example, has allowed Huawei to offer high quality equipment at highly competitive prices when bidding for contracts around the world and has pumped up Huawei's R&D war chest.
The EU is also turning to techno-nationalism. Brussels has called for the creation of a U.S.-EU Trans-Atlantic economic model that can compete directly with Beijing and block China's attempts to influence global standards in 5G and other next-generation technologies.
Specifically, Brussels has stressed the need to join forces to counter efforts by China's state-backed companies to influence the International Telecommunications Union (ITU) and the International Organization for Standardisation.
The next phase of techno-nationalism
These are the early days of techno-nationalism in the U.S. and the West. So far, American policies have been mostly reactive rather than proactive.
For example, placing Huawei (5G), HikVison (which makes surveillance-tech and its controlling shares are owned by the Chinese government), SenseTime (AI and surveillance-tech) and Fujian Jinhua (semiconductors) on the U.S. Commerce Department's restricted entity list has inflicted damage. U.S. export controls have exposed China's massive reliance on foreign technology—especially semiconductors.
But these same policies have wrought collateral damage on U.S. firms such as Qualcomm, Broadcom, Intel and others, which do billions of dollars of business with Huawei, alone.
Thus, as the U.S. and its allies compete with China in the so-called industries of the future, including all 10 sectors defined in the Made in China 2025 plan, they will find it difficult to avoid the "Galapagos Syndrome"— which is a thesis that argues that protecting local industries creates national champions but it inhibits their ability to adapt and compete in global markets.
The logical way to prevent the Galapagos syndrome, therefore, will be to invest massively in public private partnerships around R&D, education and human capital development. This will allow policymakers to build upon the advantages of leading companies and institutions without hampering their ability to participate in global value chains.
As governments roll out techno-nationalist policies, however, there will be substantial trade-offs, with no guarantees of success.
Analysis of article
Could the rise and rise of technology be affected by a "two tier world", with the US on one side and China on the other?
Of course, nobody knows for sure. As some readers know, I spent 4.5 years living in China.
I saw how the policies in China had protected local companies, and were mercantilist in many ways.
The hope of Western politicians was that engagement with China would lead to a more liberal, prosperous and democratic nation.
That was the hope after the majority of the sanctions put on China in the wake of the 1989 Tiananmen Square Massacre was lifted.
Instead what has happened is China has became more authoritarian, as it has became richer.
So many politicians and leaders in the West, and not only Trump, have been reacting to China's protectionism with some of their own mercantilist measures.
Ironically, China has been trying to defend "the global order" and free trade in recent years, despite this long running mercantilist policies.
Investors, however, shouldn't assume that a renewed US-China trade war will automatically impact markets.
We saw markets hit record highs during various periods in early-mid 2018, despite the ongoing trade dispute.
3 reasons why investors should stay bullish on stocks and use the recent market pullback as a buying opportunity, according to UBS – Business Insider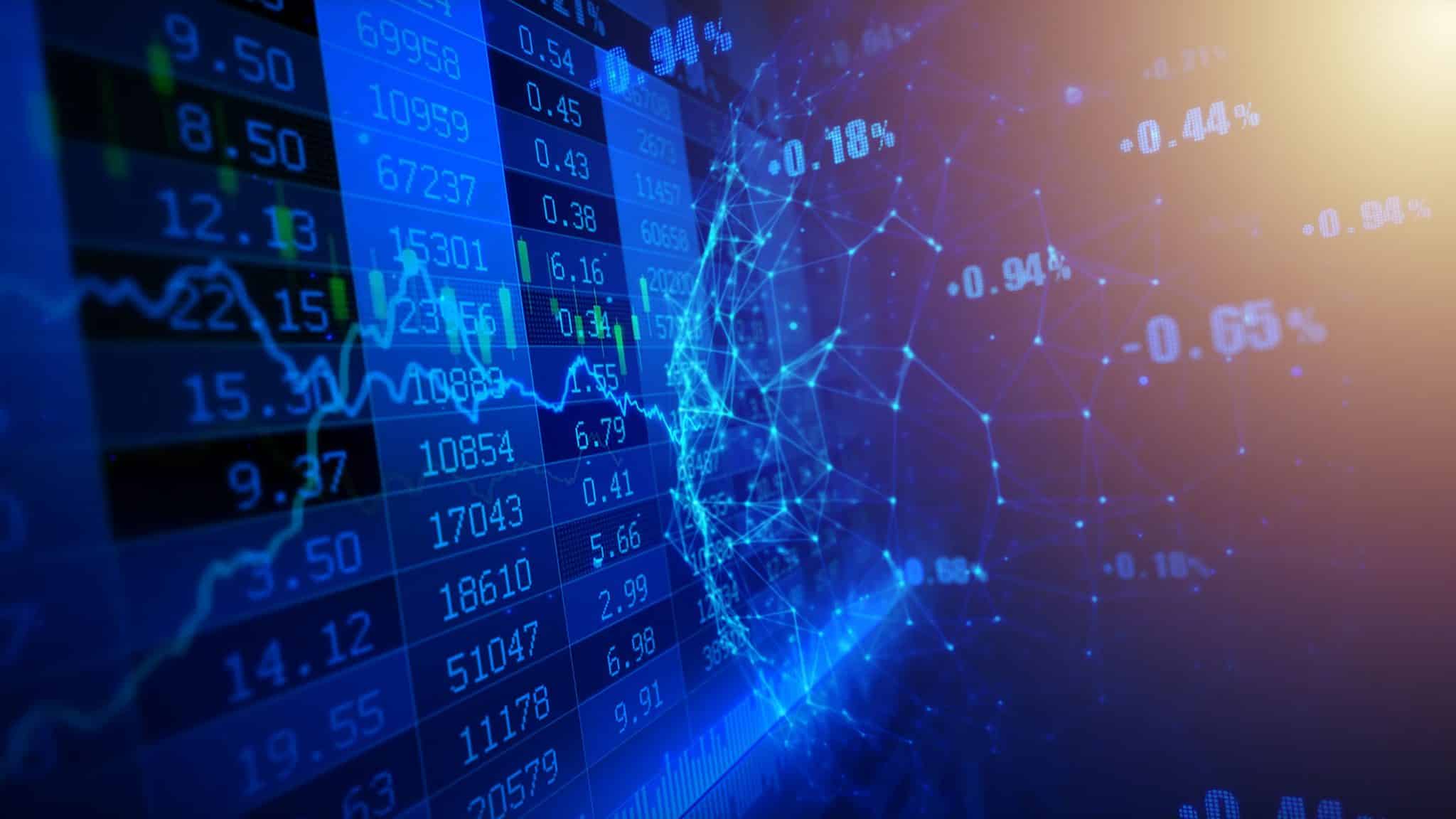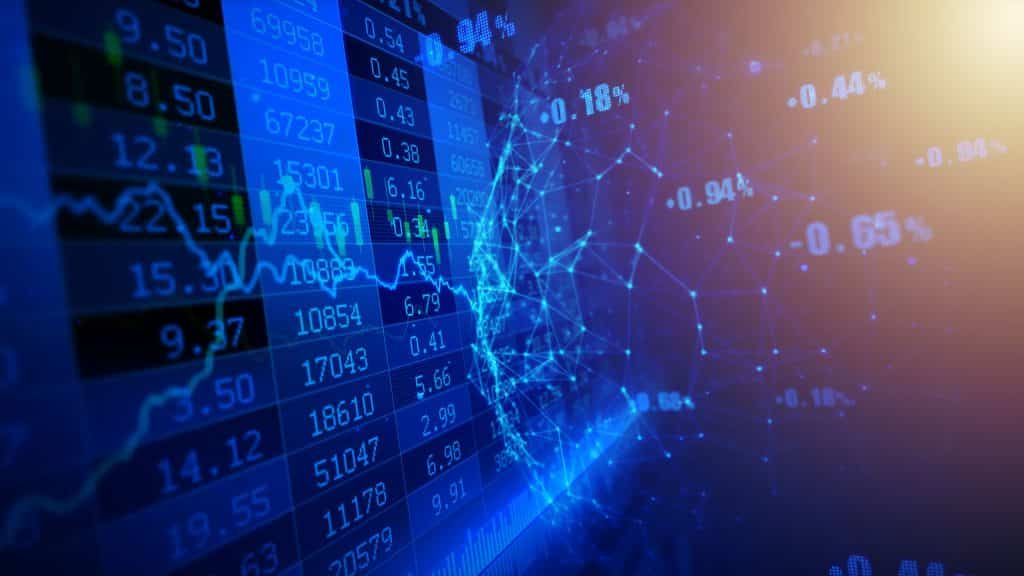 Investors should use the back-to-back weeks of declines in the stock market as an opportunity to buy stocks at better levels.
That's according to UBS, which said in a note on Friday that the 10% decline in the Nasdaq 100 and the 7% decline in the S&P 500 since their September 2 peak will likely be short-lived as the market refocuses on the positives.
Mega-cap tech stocks have led the stock market decline in recent weeks, as investors continue to digest high valuations and a weak, yet recovering underlying economy.
Recent negatives hitting the market include the US Senate failing to pass a $500 billion stimulus bill on Thursday, and the fourth consecutive week of rising jobless claims.
Hear are three reasons why investors should stay long-term bullish on equities and buy the dip, according to UBS.
1. "Fiscal stimulus from the US has been delayed, not canceled, in our view."
Despite Thursday's failure of the US Senate in passing another round of stimulus, future fiscal stimulus policies are still possible, UBS believes. The timing is uncertain given the upcoming November election and partisan disputes, but UBS said it does not see this as the end of the process.
"Talks are continuing, and both parties have a strong incentive to provide extra help to the economy," UBS said.
2. "Economic data remains positive."
The past four weeks of rising jobless claims suggest the economic recovery from the COVID-19 pandemic is slowing, but "the broad trend remains positive," according to UBS.
UBS highlights a falling unemployment rate, which declined to 8.4% from 10.2% in August, and is well below the recent peak of 14.7%, in addition to US retail sales being above prior-year levels since June.
And globally, economic data continues to beat forecasts, UBS said, citing the most recent Citi Surprise Index reading of 86.
3. "Central banks continue to innovate and provide ample liquidity."
More monetary stimulus policies from the Federal Reserve, which have been historic in size and scope, are likely to be announced in the coming months, according to UBS. The firm expects more guidance from the Fed at its mid-September meeting, but said its recent inflation policy overhaul suggests a long period of easy policy.
"We think this move [inflation target overhaul] signals the Fed's greater willingness to tolerate inflation overshooting the 2% target before tightening policy," UBS said.
In addition, the Bank of England meeting next week could provide another opportunity for the markets to be reassured, according to the note.
Analysis of Article
I agree with the title of the article. Any pullback in the stock market is an opportunity for investors.
Markets have risen in the US and several stock markets over more than 200 years.
So it always makes sense to invest, and for that matter be happy whenever there is a decline in the value of the market.
It is also true that in a world of 0% interest rates and central bank liquidity, many people will see investing in markets as being the only realistic option for their money.
This is very unlike a period such as 2000, when bonds were paying 6% and cash 2%-3% per year.
However, let's not forget that barely a few months ago, firms like UBS, and publications including Business Insider, were playing the fear mongering card.
The article also states that US unemployment could help stock markets, when academics studying this issue found little or no correlation between these two variables.
The sensible, long-term, investor should just invest every month for a long period of time.
This decreases risks and increases the chances of gains.
US budget deficit soars to $3tn record – The BBC
The US budget deficit has hit a record high of more than $3tn (£2.3tn), driven by the government's massive spending on coronavirus relief.
The federal government spent more than $6tn in the first 11 months of its financial year, including $2tn on coronavirus programmes, the Treasury Department said.
The figure outpaces the $3tn it took in from taxes.
The shortfall is more than double the previous full-year record, set in 2009.
At the time, Washington was grappling with the aftermath of the 2008 housing financial crisis.
Even before the pandemic, the US was on track to run a deficit of more than $1tn this year – large by historic standards.
But the spending approved to try to cushion the financial impact of the virus has exploded those projections.
The Congressional Budget Office this month predicted that the US was likely to run a full-year deficit of $3.3tn, more than triple the shortfall recorded last year. The federal government's financial year ends in September.
The agency said it expected total US debt to exceed $26tn.
'Unsustainable'
At a hearing in Washington in June, Jerome Powell, the head of the US central bank, told members of Congress that America's spending path was "unsustainable", but said reducing the shortfall should not be a priority given the state of the economy.
The economy shrank at an annual rate of more than 30% in the April-June period, its worst quarterly contraction on record. Data suggest job layoffs and business closures are continuing.
Roughly 30 million people – about 20% of the American workforce – remain on some form of unemployment benefits, despite reopening underway, the Labour Department said this week.
Many conservatives in Washington, however, remain leery of further spending.
Republicans this week put forward a $300bn proposal for more aid. The plan failed to advance, with Democrats saying it fell far short of the more than $3tn in relief they support.
Analysis of article
The debts accumulated during the response to coronavirus clearly aren't sustainable, and will need to be paid back directly (spending cuts and tax rises) or indirectly (slightly higher inflation than in the last 20-30 years).
In a world where most governments are stimulating I would't expect a USD crisis, or indeed higher inflation in the short-term.
Perhaps that is one reason why there has been near-bipartisan support for stimulus this time, as opposed to in 2008-2009, when several politicians opposed the measures.
Perhaps it is seen as a necessary evil in this unique situation we find ourselves in, and more people realise that QE after 2008 didn't cause consumer price inflation.
Japan has maintained debts above 200% of GDP for a long time now, with little or no inflationary ramifications, and the US could easily do the same.
In comparison, most mid-income and developing countries might see big currency falls and devaluations if they try to stimulate.
The market is much less forgiving of developing countries when it comes to debt and stimulus, whereas there is always demand for USD, Yen and several other currencies.
I am not implying that there will be an emerging market debt crisis in the next few months or years, but it is far more likely than a crisis in the US.
In the last few years alone, we have seen similar crisis in Argentina and several other countries.
As public debts increase due to the virus, it wouldn't be surprising if those incidents increase.
Further Reading
Is Tesla's stock price all hype, or is it based on some fundamental logic? That was the subject of this article below, after I was asked the question in light of Tesla's huge rises this year.
I also listed some of my other recent Quora answers on the article.
The Tesla Stock has trended downwards since I wrote the answer – especially in the last week.