United Nations Federal Credit Union Review part 1 – that will be the title of this article.
My experience helping UN staff has taught me that UNFCU is good for banking, but not for investments. However, my staff have summarised some of the other pros and cons associated with the option below.
Nothing written here should be considered as any form of financial advice.
For any questions, or if you are looking to invest as an expat, you can contact me using this form, or via the WhatsApp function below.
INTRODUCTION
The United Nations Federal Credit Union is an American credit union headquartered in Long Island City, New York. United Nations personnel moving from their home countries to New York has created a need for a financial institution where non-US citizens can do banking. They founded the bank in 1947 to meet the needs of international clients. Today, the UN and its affiliates can bank at UNFCU in the United States. GOBankingRates named it one of the top credit unions of 2021 on their annual list.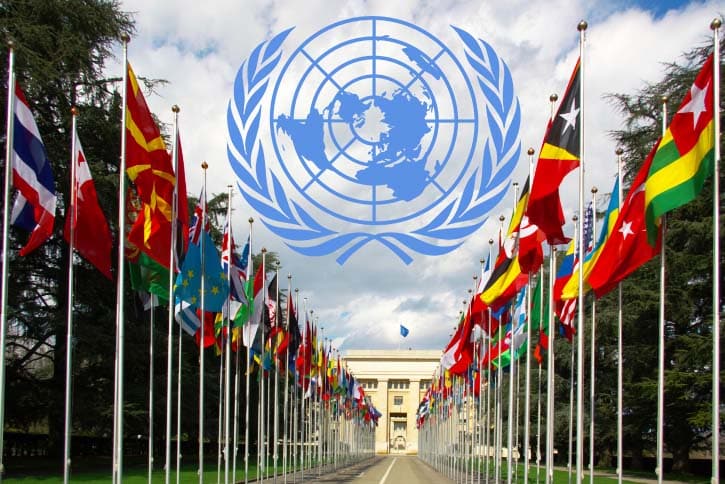 In October 2010, UNFCU began issuing chip and PIN cards to its customers, becoming the first institution in the United States to do so. Membership in the UNFCU is open to staff, consultants, and retirees of the United Nations and related agencies, including the World Bank and the International Monetary Fund, and their families. It is also open to United Nations Volunteers and those associated with the United Nations International School.
The UN Federal Credit Union is unique in that membership does not require US citizenship. It was founded to meet the needs of people who have come to work for the United Nations from all over the world.
Membership is open to individuals associated with the UN or affiliated agencies such as the World Bank and the International Monetary Fund. The family members of these persons are also eligible.
The review will give you a lot of details about the bank, the UNFCU products, and services, that will help you decide if this is the best bank for you and for your financial goals.
The main pros:
Membership is available to non-US citizens
Loyalty program for members
Travel services such as currency exchange and international calling cards
Large ATM network without commission
Support numbers for 25 countries
The main cons:
Cash deposits at non-UNFC ATMs are not permitted
Bank branches only in New York and Washington, DC.
Low rates
No money market account
United Nations Federal Credit Union Products
The bank has a wide range of different products and services for any kind of need. And as non-profit organizations, credit unions strive to provide high-quality banking products with competitive rates and low fees. Let's take a look at the UNFCU services.
Account types:
Personal
UN Consultant
Personal Mission to the UN
Expatriates in the US
Child/Minor
Savings and Checking:
Savings Account
Checking Account
Share Certificates
Credit and Debit Cards:
Compare Credit Cards
Credit Card Rewards
Debit Card
Loans:
Multi-purpose
Education
Automobile
Debt Consolidation
US Home Loans:
US Mortgages
Special Mortgage Programs
Home Equity
Home Renovation Loans
United Nations Federal Credit Union Product Offerings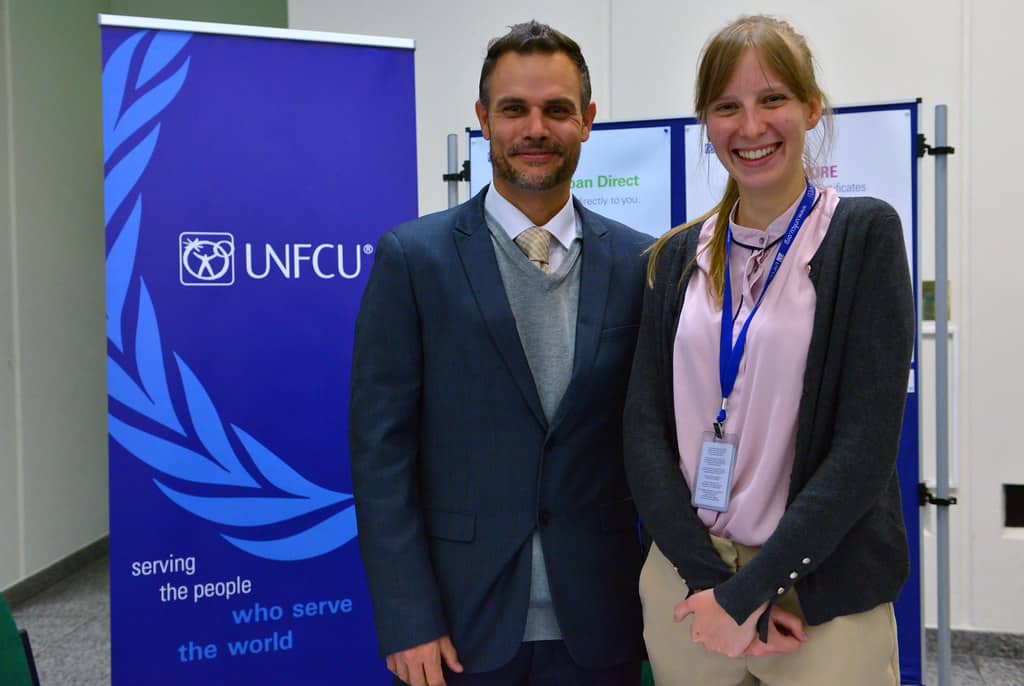 Checking accounts
The bank offers good options for opening a checking account, here are the main pros and cons, and features.
Features:
Free account
Free personal checks – just pay tax and shipping
Eligibility for premium and remuneration dividends
Overdraft Protection Through Credit Line Verification For Qualified Members
Available as a youth account
Pros:
No minimum balance and no monthly fees
Premium rates for eligible members
The right to receive dividends
Youth account available
Cons:
The premium rate applies to the first $ 15,000 only
Rewards are only good for paying bank fees for most clients
Savings accounts
UNFCS savings accounts include a high-yield account as well as individual retirement savings accounts. Also available are juvenile accounts and a juvenile account. In the case of a depository account, the minor acts as the primary account holder, but the parent or grandparent who opens the account retains full control over the funds.
Features:
High-yield savings with tiered interest rates
IRA Savings Account Available
Youth account for children from 12 to 17 years old
Pros:
Preferential Tax Savings for US Citizens with an IRA Savings Account
Digital banking is available for savings and youth accounts
Qualified youth account holders who are eligible for a debit card with limited purchase and withdrawal limits
Highly profitable savings allowing you to receive loyalty bonuses
Cons:
Low maximum rate of 0.25% for high-yield savings
Low regular rate of 0.10% for high yielding savings and IRA savings accounts
CD Accounts
Stock Certificates – the CD-ROM version for credit unions – are a risk-free way to increase savings, and UNFCU offers four types to choose from. Balances are taken into account when calculating the loyalty dividend.
Features:
Choose from Standard, Simple Saver, Impact and Flex Rate certifications.
Term from three to 60 months for a standard certificate
Low initial deposit requirements
Impact Certificates Benefit Environmental and Social Initiatives
Flex Rate certificate allows one-time rate hikes
Dividends are accrued daily
Pros:
You can top up your Simple Saver account
Low initial deposit of $ 250 for Super Saver; USD 500 for other certificates
Flex Rate certificate fixes the new rate for the remainder of the certificate
Good interest rates than savings accounts offer
Simple Saver pays out a $ 25 bonus if the member has made two deposits and has a balance of $ 2,500 at redemption.
Cons:
Only one term is available for Simple Saver, Impact and Flex Rate.
Low 0.10% and 0.15% per annum for less than a year
Credit cards:
Two cards to choose from
Promotional introductory courses
Low common annual interest rate of 9.9% -10.9%
Insurance:
Life, accident and dismemberment insurance for US residents
Health, disability, auto, property, mobile property, and special risk insurance for members outside of the United States.
Investing:
Financial planning
Retirement Planning and Retirement Review
Loans:
Home loans to buy, refinance or renovate your home
Secured and unsecured personal loans for any purpose including debt consolidation and line of credit checks
Loans for education
Secured and Unsecured Car Loans
Banking experience
For UN-affiliated Americans living in the United States or overseas, and foreign nationals living in the United States, UNFCU makes it easy to manage their finances at home and abroad.
Customer service
Customer service is the strength of UNFCU. The call center works around the clock, seven days a week. Toll-free numbers are available for 25 countries, and the credit union also maintains a UN connection available at select locations.
In addition, members can make a free Skype call to Skype, start a web chat and receive an immediate response, or send a secure email.
Branches
The UNFCU is available for a limited timeframe in the United States, and overseas to Austria, Italy, Kenya, Switzerland and Uganda. Anyways, the members also have direct access to about 5,400 general branches.
Digital experience
As you would expect from an international credit union, UNFCU offers a robust digital platform. You can pay bills through online bill payment, transfer money abroad in many currencies, apply for a loan, and view your account history for 36 months.
The mobile app, available for iOS and Android, allows you to transfer funds to your accounts at UNFCU and other financial institutions. The app also supports loan applications, loans on existing lines of credit, and deleted checks. Android users rated the app with 4.6 out of five stars on Google Play. The iOS version has a much lower 2.8 out of five stars rating on the App Store but has been rated by less than 50 users.
UNFCU provides account security through technologies such as secure socket encryption. Installing Google Authenticator on your device allows you to log in with a security code, and it works all over the world.
Convenience
Shared branch networks and ATM cash withdrawals at UNFCU, CO-OP, and Allpoint at no additional charge allow credit union banking to be carried out easily, despite the fact that there are several branches owned by UNFCU.
Part two is available here.
Pained by financial indecision? Want to invest with Adam?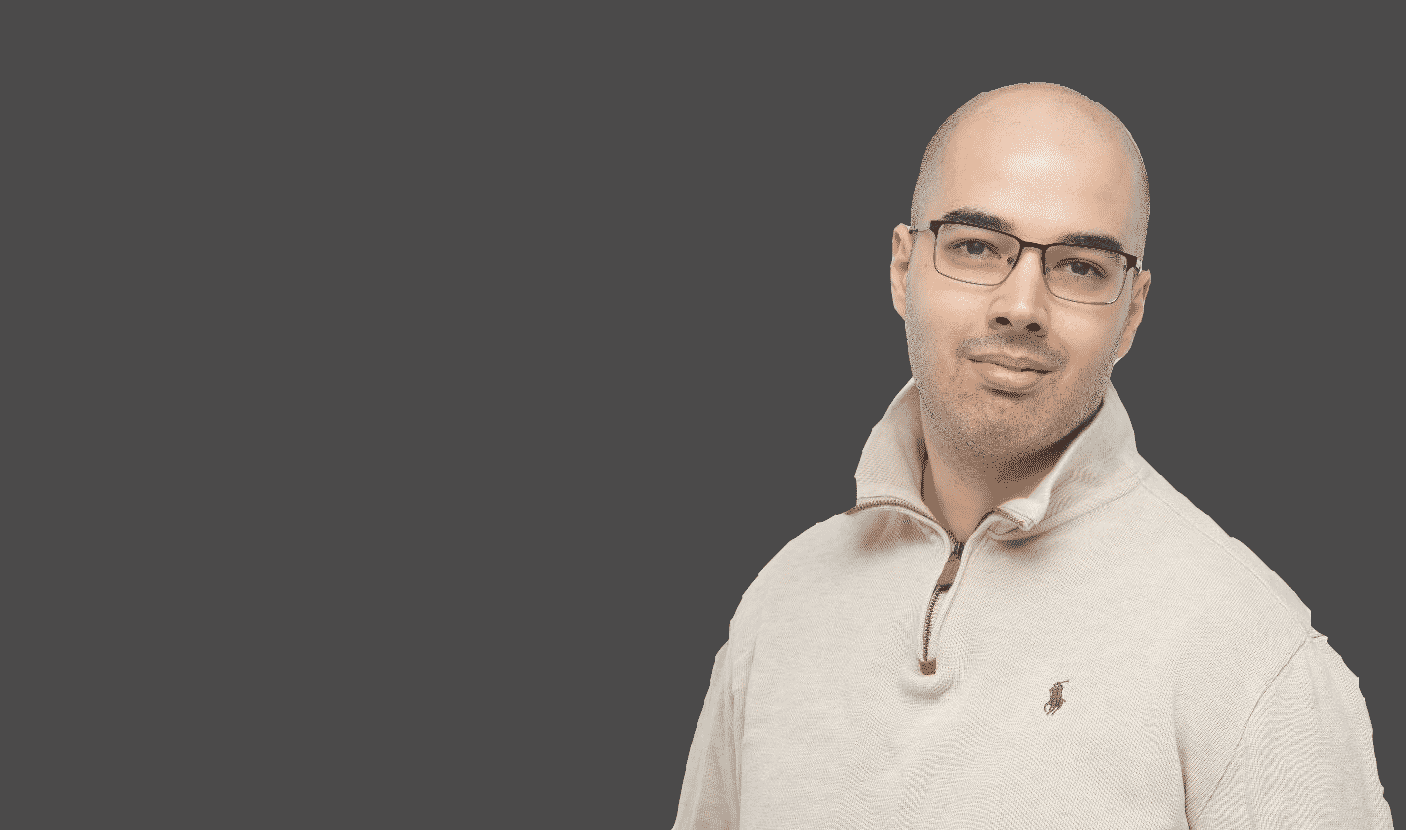 Adam is an internationally recognised author on financial matters, with over 336.6 million answers views on Quora.com and a widely sold book on Amazon