With its rich history and clear vision, Waverton Investment Management has carved a niche in the investment sector. Founded in 1986 as J. O. Hambro Investment Management, Waverton Investment Management quickly rose to prominence.
Co-founded by Richard Hambro, Lord Balniel, and David Chaplin, the firm was named in honor of Richard Hambro's father, Jocelyn Olaf Hambro. It's worth noting that Waverton Investment Management operates as a completely separate entity from J.O. Hambro Capital Management.
In its journey, Waverton Investment Management underwent significant milestones. Acquired by Credit Suisse in 2001, it later transitioned to Somers Limited in 2013. The year 2014 marked a rebranding phase, with the firm adopting its current name, Waverton Investment Management.
Waverton Investment Management operates with a clear mission: to deliver optimal returns for its clients. They believe in transparent operations and prioritize client trust above all.
Their vision? To be a global leader in investment management, setting benchmarks for others to follow.
If you want to invest as an expat or high-net-worth individual, you can email me (advice@adamfayed.com) or use these contact options.
Global Presence and Achievements
Headquartered in Westminster, London, Waverton Investment Management has established a significant global footprint. Their dedication and expertise have led them to serve clients worldwide.
In 2019, Waverton Investment Management further expanded its reach by acquiring the London-based independent financial planning and investment advisory business Timothy James & Partners.
Financial Milestones
Waverton Investment Management's financial prowess is evident in its assets under management. As of 31 March 2022, the firm managed a staggering GBP £12.7 billion, showcasing its trustworthiness and capability in the financial sector.
Leadership at Waverton
The success of Waverton Investment Management can be attributed to its visionary leaders. Nick Tucker serves as the CEO, steering the company towards new horizons. David Rosier, as chairman, plays a pivotal role in shaping the firm's strategies and future direction.
Strategies Offered by Waverton Investment Management
Navigating the financial markets requires a strategic approach, and Waverton Investment Management has mastered this art. With a diverse range of investment strategies, they cater to the unique needs of each client, ensuring optimal returns.
Equity Investments
Equity investments remain a cornerstone of Waverton Investment Management's offerings. With a dedicated team of analysts and experts, they delve deep into the global and regional equity markets, identifying lucrative opportunities for their clients.
Global Equities
The global market is vast and dynamic. Waverton Investment Management, with its keen market insights, actively explores this expansive landscape. They identify equities that not only promise robust returns but also align with the firm's investment philosophy.
From established markets in North America and Europe to emerging markets in Asia and Africa, Waverton Investment Management ensures its clients have a piece of the global pie.
Regional Equities
Every region has its unique economic dynamics, and understanding these nuances is crucial. Waverton Investment Management's regional equities strategy focuses on this very aspect. Whether it's the tech-driven stocks of Silicon Valley or the manufacturing giants of East Asia, Waverton Investment Management handpicks stocks that resonate with the economic strengths of each region.
Fixed Income Strategies
While equities offer the allure of high returns, fixed-income securities provide stability. Waverton Investment Management recognizes the importance of a balanced portfolio and, therefore, offers a range of fixed-income strategies.
Corporate Bonds
Corporations, in their quest for growth, often issue bonds to raise capital. Waverton Investment Management, with its rigorous analysis, identifies corporate bonds that not only promise regular interest payments but also come from corporations that show promise, stability, and growth potential.
Government Bonds
Governments, too, need capital, and they raise it by issuing bonds. Waverton Investment Management sees value in government bonds, especially from stable economies. They believe that these bonds, backed by the full faith and credit of their respective governments, offer a safety net, making them an essential part of a diversified portfolio.
Performance Analysis: Past, Present, and Predictions
Waverton Investment Management's performance, both historically and in recent times, showcases its dedication to excellence and its commitment to its clients.
Historical Returns and Achievements
Over the years, Waverton Investment Management has carved a niche for itself by consistently outperforming market benchmarks. This achievement is not just a testament to their strategic prowess but also to their unwavering commitment to research and due diligence.
Their performance is backed by a robust Management Committee that assists the CEO in their duties, ensuring that the company's vision aligns with its day-to-day operations.
Current Market Standing
In the competitive landscape of investment management, Waverton Investment Management stands tall. Their dedication to providing high-quality services for private clients, charities, and other institutions has garnered them significant recognition. Their performance is not just about numbers; it's about the value they bring to their clients and the trust they've built over the years.
Oversight and Risk Management
Waverton Investment Management's performance is also a result of its rigorous oversight mechanisms. They have a Performance Review Committee and a Firm Risk Committee that provide higher-level oversight for all firm portfolios. This ensures that the risks are managed effectively and the performance remains consistent.
Future Projections and Predictions
The future trajectory for Waverton Investment Management looks promising. With a strong foundation in research and market analysis, they are poised for continued success. T
heir commitment to responsible investment and stewardship further solidifies their position as a forward-thinking investment management firm. As global markets evolve, Waverton Investment Management is well-equipped to navigate the challenges and seize the opportunities that lie ahead.
Client Services and Support
Waverton Investment Management's unwavering commitment to its clients sets it apart in the financial world. Their dedication to providing top-tier services ensures that every client feels valued and understood.
Personalized Portfolio Management
Every client at Waverton receives a bespoke investment strategy. This isn't a one-size-fits-all approach. Instead, Waverton Investment Management takes the time to understand each client's financial aspirations, risk tolerance, and long-term goals.
By doing so, they ensure that every investment portfolio aligns perfectly with individual financial objectives. Their global investment approach, as highlighted on their website, emphasizes direct and global investments, ensuring clients benefit from a diversified and robust portfolio.
Client Education and Workshops
Knowledge is power, and Waverton firmly believes in empowering its clients. Regular workshops and seminars form an integral part of their client engagement strategy. These sessions aim to keep clients informed about market trends, investment strategies, and financial planning.
By doing so, Waverton Investment Management ensures that clients can make informed decisions about their investments.
Furthermore, accolades like winning the PAM awards, as mentioned by Rupert Elwes, the Director and Head of Private Clients at Waverton Investment Management on LinkedIn, underscore their commitment to performance and service.
Customer Support and Feedback Mechanisms
Feedback is the cornerstone of growth. Waverton has always understood the value of client feedback. They have established robust mechanisms to gather and act on feedback, ensuring they continually refine their services based on client needs.
Their adoption of platforms like the SEI Wealth Platform, as mentioned in the SEI newsroom, highlights their commitment to efficiency and maintaining high service levels for their clients. This platform adoption underscores Waverton Investment Management's dedication to leveraging technology to enhance client experiences.
Fees and Charges
Waverton Investment Management upholds a tradition of transparent dealings, especially when it comes to fees. Their commitment to clarity ensures clients always understand the financial implications of their investments.
Management Fees Structure
Clients at Waverton Investment Management always know what they're paying for, thanks to their transparent fee structure. The management fees, as detailed in client valuations or invoices, represent Waverton Investment Management's annual charge for the investment product or service they provide.
These fees typically get debited directly from the client's investment or through remittance. Additionally, quarterly valuations detail any dealing charges, stamp duties, or taxes incurred during transactions over the reported period.
Additional Costs and Charges
While it strives to keep additional charges minimal, it ensures clients are always in the loop regarding any extra costs. The new Costs and Charges Report, introduced due to MiFID II regulations, presents these costs and charges annually.
This report includes direct charges and also reveals underlying costs associated with holding certain types of investments which haven't been explicitly reported before. Notably, no additional charges get applied to client accounts.
Specialist third-party funds have ongoing transaction costs that affect the fund's valuation and performance, commonly known as the Total Expense Ratio (TER). All investors should be aware of these costs.
Comparing Fees with Industry Standards
Waverton's fee structure aligns well with industry standards, ensuring clients get the best value for their money. The Costs and Charges report breaks down into three main sections:
Section 1: Total Costs and Charges
This section provides a comprehensive view of the total costs incurred by an investment over the reported period. It includes:
Waverton Service Charges: These are the management and service costs of having your investment held at Waverton.
Collective and Waverton Fund Costs: These cover ongoing and transaction charges incurred by the funds in which clients invest.
Execution Charges: These encompass external brokerage, stamp, tax, or market charges applied as part of any transactions undertaken.
Section 2: Overall Waverton vs. Non-Waverton Costs Split
This section differentiates between the charges applied by Waverton in the operation and servicing of investments and those incurred by third parties. These third-party charges include VAT, execution, and third-party managed fund charges.
Section 3: Cumulative Effect of Costs and Charges on Return
This section illustrates the impact of costs and charges on investment returns. It presents both the 'Gross' return (without any costs and charges) and the 'Net' return (after accounting for costs and charges). The difference between these two figures represents the cumulative effect of costs and charges on the investment's return.
Technology and Tools for Investors
In the digital age, Waverton Investment Management stays ahead with cutting-edge technology, ensuring they remain at the forefront of financial innovation.
Waverton's Digital Platform Features
Its digital platform stands out as a beacon of innovation. Offering clients real-time insights and data, it ensures investors have all the tools they need at their fingertips. Recent collaborations, such as with Microsoft, have further enhanced their digital offerings, making their platform more robust and user-friendly.
Embracing Digital Transformation
In 2020, it embarked on a significant digital transformation journey, selecting Microsoft 365 and Azure to bolster its technological infrastructure. Mudassar Ulhaq, the Chief Information Officer at Waverton Investment Management, highlighted the company's shift towards building a modern workplace, moving away from traditional systems.
Security and Data Protection Measures
Data security remains paramount at Waverton Investment Management. They employ state-of-the-art security measures, ensuring client data remains protected. Their focus on data governance and business resilience, as mentioned by Mudassar Ulhaq, underscores their commitment to safeguarding client information.
Collaborative Security Initiatives
Its collaboration with tech giants like Microsoft ensures they benefit from the latest security protocols. This partnership not only enhances their platform's features but also fortifies their data protection measures.
Integration with Other Financial Tools
Seamless integration is the need of the hour, and it doesn't disappoint. Their platform integrates effortlessly with other financial tools, offering clients a holistic experience. Whether it's integrating with market analysis tools or portfolio management systems, Waverton Investment Management ensures its clients have a seamless experience.
Awards and Recognitions
Its commitment to excellence hasn't gone unnoticed. They were recognized by Refinitiv Lipper for the performance of the Waverton Sterling Bond Fund in 2021, showcasing their prowess in the financial sector.
Social Responsibility and Ethical Investing
In today's financial landscape, Waverton Investment Management stands out not just for its investment prowess but also for its commitment to making a tangible difference in the world.
Waverton's ESG (Environmental, Social, and Governance) Approach
It has always been a pioneer in recognizing the importance of ESG factors in investment decisions. They understand that sustainable investing is not just about ticking boxes but about creating long-term value for clients and society.
Environmental Initiatives
It actively seeks out companies that prioritize environmental sustainability. They recognize that businesses focusing on reducing their carbon footprint and promoting green initiatives are not only good for the planet but also represent sound investments.
Social Responsibility in Investments
For Waverton Investment Management, the social impact of investments is paramount. They actively invest in companies that promote fair labor practices, community development, and other social initiatives.
Governance and Ethical Business Practices
It places a strong emphasis on governance. They believe that companies with transparent, ethical, and responsible governance structures are better positioned for long-term success.
Community Initiatives and Charitable Contributions
Waverton Investment Management's commitment to community development is evident in its numerous initiatives. They believe in the power of collective growth and ensure they play their part in uplifting communities.
Charitable Partnerships
It has forged strong partnerships with various charitable organizations. Through these partnerships, they channel resources and funds to causes that align with their ethos.
Employee Volunteering
Employees are encouraged to volunteer for community service. This not only fosters a sense of unity within the company but also amplifies its impact on society.
Aligning Investments with Global Goals
Waverton Investment Management is not just about financial returns; they aim to align their investments with global sustainability goals.
Supporting the UN's Sustainable Development Goals (SDGs)
It actively aligns its investment strategies with the UN's SDGs. They believe that by supporting these goals, they can contribute to a brighter and more sustainable future for all.
Collaborative Initiatives
It often collaborates with other financial institutions and NGOs to amplify their impact. Through these collaborations, they aim to drive change on a larger scale.
Pained by financial indecision? Want to invest with Adam?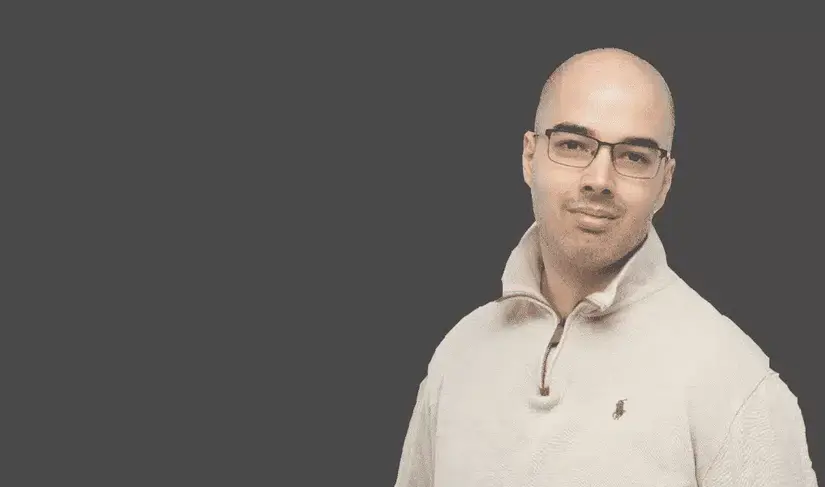 Adam is an internationally recognised author on financial matters, with over 668.8 million answer views on Quora.com, a widely sold book on Amazon, and a contributor on Forbes.