Financial services required by high-net-worth individuals (HNWIs) are usually different from normal people.
For instance, the banking services needed by HNWIs are usually private banking services.
This means they get additional banking features that aren't usually provided to an average individual.
Similarly, wealth management comprises all the financial services deemed necessary for a wealthy individual.
To know more about this, we should have a look at the general information revolving around the related terminology.
So, without any ado, let us start our topic for today, i.e., wealth management for high-net-worth individuals.
If you want to invest as an expat or high-net-worth individual, you can email me (advice@adamfayed.com) or use these contact options.
High-Net-Worth Individual
Who exactly is considered a high-net-worth individual? Is there are any specific criteria for it regarding the minimum net worth to be owned?
Technically, there is no certain predetermined criteria for a person to be considered a high-net-worth individual.
However, people would generally be called high-net-worth individuals when they have a net worth of at least $1 million.
In the United States, people having at least $1 million in liquid financial assets come under the category of a HNWI.
These liquid assets should mostly refer to cash or other assets that can be easily converted to cash.
Assets like primary residence or personal belongings such as art, antiques, etc., are not included in this.
Why are these excluded? Well, such assets usually take longer to liquidate or have more volatility.
In some cases, traditional assets such as stocks and bonds are also excluded from being taken into consideration.
But when we talk in a general sense, a person's overall cash holdings and easily convertible assets are considered.
Additionally, we have ultra-high-net-worth individuals and very-high-net-worth individuals based on their net worth.
Again, these are just the terms used to specify rich people in the U.S., whereas the actual considerations might vary by country.
According to research, the United States is the country with the highest number of ultra-high-net-worth individuals (more than $50 million).
Some other countries are China, Germany, Canada, India, Japan, France, Australia, UK, etc.
Nonetheless, the U.S. is said to have around 53% of the world's UHNWIs.
Wealth Management
Regardless of a person's financial status, everyone needs access to top-notch financial services.
By doing so, one can get along with their life in an efficient way while maintaining a healthy financial situation.
That's why, most people opt for the services of a financial advisor so as to get such financial services.
However, people with a higher net worth may need something out of the ordinary.
This means they may not benefit from the mainstream services offered by a financial advisor.
With the hefty sum of money they have, they need specialized services for investments, taxes, etc.
That's when wealth management comes in handy to such millionaires or even billionaires.
Wealth management is a specialized service that comprises many other financial services.
Wealth management can be offered by firms or individuals, and both are referred to as wealth managers.
It is concentrated on wealthy individuals and accredited investors, who seek better solutions.
Just like many other financial experts, wealth managers earn money on a percentage basis.
This percentage is based on the total assets of the client that are being managed by them.
The actual fees may vary by firm, and there may even be different types of fees within the same firm.
If the accounts offered by the wealth manager are multiple, then lower fees are charged for those with higher assets in their accounts.
The usual fees for wealth management can be expected to start from 1% of the total assets being managed.
Some of the common services included within wealth management have been discussed below.
— Investment management
— Financial planning
— Investment advice
— Retirement planning
— Estate planning
— Risk management
— Accounting
— Tax services
— Charitable giving
— Wealth planning
— Personalized advisory
Now, let us have a look at each of these services related to wealth management individually.
Investment management
The management of an individual's investment portfolio is simply known as investment management.
In general, a person's portfolio requires monitoring and modification depending on certain factors.
Such influencing factors include:
— Drop or hike in the value of the underlying investments.
— Changes in the financial situation of the investor.
— Finding better alternatives so as to substitute the underlying investments.
— Change in the financial goals or investment objectives of the investor.
— Market conditions, economic uncertainties, sector-specific news, and much more.
On the other hand, some people may not have the time or expertise to take things into their own hands.
Especially, when it comes to wealthy individuals, they necessarily don't have the time needed for these types of endeavours.
This is because they are completely involved with their own business ventures or other important matters.
That's when investment management is useful so that experts can tend to the investment portfolio and manage it robustly.
Investment management is done by various types of professionals or firms such as:
— Portfolio managers
— Asset managers
— Wealth managers
— Financial planners
— Fund managers
— Private bankers
— Investment analysts
Investment management can be an extremely useful service for high-net-worth individuals.
By doing it properly, HNWIs can improve their financial situation and grow their wealth.
Financial planning
When you plan a strategy for your financial goals based on certain important aspects, it is known as financial planning.
Financial planning happens to be an important aspect of a person's life regardless of their current situation.
There are some factors of a person are taken into consideration before financial planning, which includes:
— Income
— Age
— Risk tolerance
— Investment portfolio
— Underlying assets
— Current financial situation
— Investment goals
— Financial goals
The professionals who take care of financial planning are usually known as financial planners.
However, wealth managers also take care of financial planning apart from financial planners.
Investment advice
As the name itself implies, investment advice is the process of providing investment-related suggestions.
This is done by analyzing the investment portfolio of an individual and providing advice based on that.
With proper investment advice, decisions can be made properly, which in turn leads to the preservation and growth of wealth.
Similar to financial planning, investment advice is also provided by a wide range of professionals.
Investment advice may or may not be offered as a separate service by wealth managers.
This is because most wealth managers include this service within the investment management services they offer.
Retirement planning
I have said this times, and I'm saying this again that retirement planning is an important aspect for every person.
Without proper retirement planning, one might have to face financial difficulties after they retire.
Retirement planning is the process of saving toward a secure and comfortable retirement.
This is done by assessing the age, expected retirement age, investment profile, financial situation, etc.
Non-conventional factors, which aren't just related to the retiree are also taken into consideration. A good example of that would be assessing inflation.
In most countries, people can contribute to a retirement plan with pension plans, employer contributions, and so on.
Retirement planning isn't just about saving money that could be spent during the retirement period.
It also includes budgeting for that specific period so that you won't overspend or deplete your retirement funds.
Wealthy individuals need to have a different approach toward retirement planning as their needs are different.
Therefore, wealth managers offer specific and tailored solutions to them based on their situation.
Estate planning
This is the process of handling a person's assets in the unlikely event of his/her death.
The individual will make the decision regarding what to do with the wealth after they pass away.
This may also apply when the person becomes incapacitated to make any decisions.
Estate planning includes:
— Wills
— Living wills
— Power of attorney for healthcare
— Power of attorney for finances
— Trusts
— Letters of instruction
Estate planning is usually included in the services offered by a wealth manager.
However, this is not an expensive service as one can obtain the same service from a lawyer with an amount of around $300 to $1,000.
Risk management
Also called Financial Risk Management, this is the process of finding, evaluating, and managing the risk in a portfolio.
This is done through asset allocation based on factors like investment strategy and underlying assets.
For instance, some people would benefit from a diversified portfolio, whereas some benefit from a buy-and-hold strategy.
The risks involved with investments are also considered such as business risk, market risk, inflation risk, etc.
Risk management can be done by a wide range of financial experts, which also includes wealth managers.
Other services
Other common services that are included within wealth management are as follows.
— Tax services
— Charitable giving
— Wealth planning
— Personalized advisory
— Accounting
Based on the specific wealth manager, there might be additional services or there might be few.
Now, let us have a look at the comparison between wealth management and some other types of financial services.
Instead of an actual comparison between the features, I am going to discuss which one is best for HNWIs.
Wealth Management vs Asset Management
Wealth management is considered a tailored approach to an individual's overall financial situation.
It is not just limited to investment management, instead, it includes various other solutions we have discussed above.
Wealth managers usually work closely with their clients so as to comprehend the client's financial goals.
After doing that, they create specified solutions that are suitable for them.
Investment objectives and various other aspects are targeted by wealth managers.
Asset management is a service that generally focuses on the client's investment portfolio.
Asset managers tend to focus on maximizing the returns of the assets underlying a client's portfolio.
Asset management can be considered an important aspect of a person's financial well-being.
Accredited investors or wealthy individuals can indeed benefit from asset management services.
However, wealth management tends to be advantageous to such HNWIs on a broader scale.
This is because wealth management includes other financial services as well such as tax services, financial planning, estate planning, etc.
Wealth Management vs Investment Banking
Investment banking is primarily targeted toward companies and offering services beneficial to them.
Some of the common types of services offered as a part of investment banking include:
— Capital raising
— Mergers and Acquisitions
— Large scale transactions
— Underwriting securities
— Trading and liquidity solutions
— Institutional research and analysis
In general, investment banking should not be something that should be compared with wealth management.
However, I am discussing this as it is the best possible solution for businesses that need specialized solutions.
Adding to that, another reason that I'm comparing this is that most people have a misconception. They think that they can get the same types of services with investment banking as they can get with wealth management.
Even as a company, you should remember the fact that investment banking is a short-term approach.
It does not offer services that are focused on the long term and try to preserve the wealth of an individual/company.
Another drawback is that institutional investors may not get the necessary attention to their personalized needs.
This is because investment banking offers services only to corporate clients, where the necessity for such services is limited.
The barriers to obtaining investment banking services are also higher compared to other financial services.
Therefore, even institutional investors can benefit from wealth management in certain crucial aspects.
At the same time, investment banking may not be an efficient solution for HNWIs (Unless they have corporate needs).
Wealth Management vs Private Banking
It solely depends on the priorities of an individual and whether they can benefit from wealth management or private banking.
For instance, when an HNWI requires different types of financial services, it is better to go with wealth management.
On the other hand, it is better to go ahead with private banking if you need specialized banking services.
In private banking, some services are offered with wealth management such as investment management.
Private banking offers a wide range of investment opportunities, which are also provided by some wealth managers.
Private banking provides a dedicated account manager who can work alongside the existing financial professionals of the client.
This means an individual, HNWI in this case, can get services related to private banking as well as wealth management.
Tips while Choosing a Wealth Manager
There are a few tips that are to be considered while acquiring the services of a wealth manager.
Business Model
First of all, try to find out about the business model of the wealth manager you are going to choose.
If it is a firm, find out whether the firm is publicly held or privately held.
This is important as publicly held companies usually have targets for quarterly returns. Such pressure can impact the investment opportunities provided to the client.
On the other hand, a firm with its own investments might lead to conflicts of interest.
Some wealth management firms concentrate on financial aspects such as banking or insurance.
Instead, a wealth manager offering solutions that are tailored for the clients based on their goals is always beneficial.
Service
The structure of how they provide service to their clients is also an important factor to consider.
It is important to have a wealth manager who'll be there when you need them.
A wealth manager who understands your situation and then provides a tailored investment strategy is better on any given day.
They should provide investment-related suggestions based on your financial goals, situation, and other crucial factors.
This would be extremely helpful over the long term to improve the financial situation and preserve the wealth of a client.
Investment approach
The investment approach of a wealth manager is another important aspect.
As I said before, it should focus on the important aspects of the client's profile before coming up with solutions for them.
Some of the crucial aspects of the investment approach that should be considered are:
— Investment offerings
— Type of investment offerings (proprietary/external)
— Type of approach (client-based or model-based)
— Types of investment vehicles
— Client testimonials
By knowing these details, you can have a better understanding of the wealth manager.
About Myself
I have personally helped numerous clients regarding their wealth management needs.
As for HNWIs, I personally deal with them and offer them tailored solutions based on their goals.
Specific services
I specialize in providing specific services like retirement, better returns, wealth preservation, and much more.
Tracking investments
There is 24/7 online access regarding how I keep track of my investments.
Confidentiality
Additionally, I keep your data confidential, which means, I won't disclose any of my clients' data to third parties.
Communication
I also maintain good communication with my clients so that they don't have to deal with any doubts.
Who can apply?
Not just the HNWIs who have at least $1 million to invest, but I also offer services to other classes of people.
In order to deal with me directly, you need to invest an amount of at least $125,000 as a lump sum or $2,500 a month.
People who have at least $50,000 to invest as a lump sum or $500 a month can get the services as well. However, my team will be dealing with such clients, and I won't be dealing directly with them.
People from most countries can apply for the services I offer except for a few.
For instance, I currently can't provide most services to clients from the US (expats as well as residents).
However, they can still obtain some of my services as I have partnered with an SEC-regulated firm.
Holding the assets
I usually don't hold the invested money because I invest with the help of third-party platforms.
This allows me to avoid conflicts of interest as an advisor and act in the best interest of the client.
Fees
There is a management fee of 1% per year on the account value, which is for accounts below $500,000.
Clients can get a discounted rate upon investing more than $500,000 with me.
A significant discount can be provided for clients who are HNWIs (with at least $1 million to invest).
Discounted fees are also applicable to long-term clients based on the number of years they stay invested with me.
Bottom Line
The wealth management needs differ for each person, and therefore, one should acquire tailored solutions.
I am not saying that you should invest with me, but I am trying to say that I can be a good choice.
However, the information provided within this article is helpful in finding out how to choose a wealth manager.
As a HNWI, it is extremely hard these days to get a trustworthy and reliable wealth manager.
Especially someone who could tend to your needs based on your situation and other factors.
I hope that the information provided was helpful to you in knowing everything about wealth management.
I have written some other articles on services like private banking, which might come in handy for you.
If you want to find out whether we could be a potential team for your specific wealth management need, feel free to contact me.
Pained by financial indecision? Want to invest with Adam?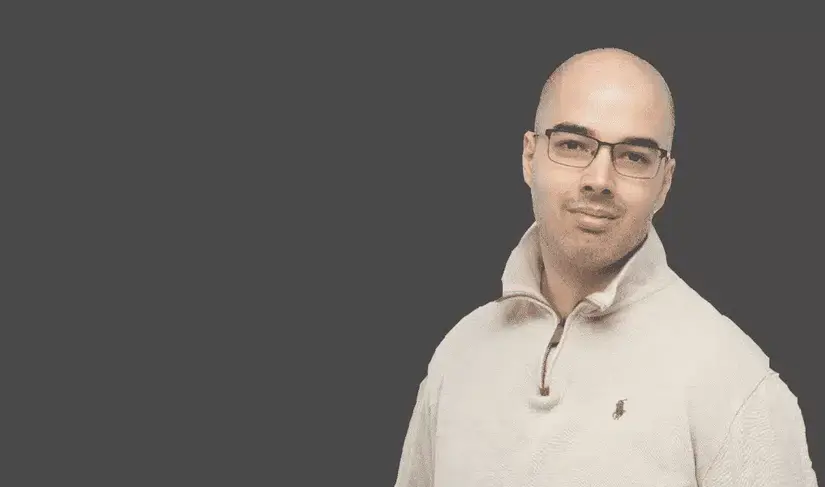 Adam is an internationally recognised author on financial matters, with over 668.8 million answer views on Quora.com, a widely sold book on Amazon, and a contributor on Forbes.
Tags
Asset Management
,
estate planning
,
financial planning
,
High-Net-Worth Individual
,
Investment advice
,
Investment Banking
,
Investment management
,
Private banking
,
RETIREMENT PLANNING
,
risk management
,
Tips while Choosing a Wealth Manager
,
wealth management
,
Wealth Management for High-Net-Worth Individuals