What Are The Top 5 Places In Thailand For Expats To Retire.
If you want to invest as an expat or high-net-worth individual, which is what i specialize in, you can email me (advice@adamfayed.com) or use WhatsApp (+44-7393-450-837).
Introduction
One of the most crucial considerations you will make when it comes to retiring in Thailand is where you will reside.
The greatest spot to retire in Thailand is highly dependent on your preferences.
Some people like to retire in a tranquil setting, while others prefer to be in the thick of the activity in a metropolis or in the midst of a bustling vacation location.
Thailand has just much everything a retiree might want, with warm weather all year and relatively low pricing, especially when compared to the rest of the world.
Thailand creates a constant holiday environment, making it one of the best places to retire.
See our recommendations for the finest places to retire in Thailand below.
Pattaya Offers The Best Of Both Worlds
Pattaya is arguably the greatest spot to retire in Thailand, especially for people who want to live in a convenient city while still having access to beaches and a tropical atmosphere.
The city centre is located on Thailand's Eastern Seaboard, perched on the Gulf of Thailand, and is about a 2-hour drive from Bangkok.
A wide range of pubs, international restaurants, beaches, and Thailand's largest collection of golf courses will keep you entertained.
With such a large foreign expat community, it's no surprise that so many retirees choose to reside in Pattaya.
Pattaya is ideal for retirees because everything you might need is within walking distance.
What Else Makes Pattaya Thailand's Top Retirement Destination
Not only is Bangkok's Suvarnabhumi Airport only a 30-minute drive away, but it's also one of Thailand's most handy retirement destinations.
The pricing in Pattaya are some of the most competitive in Thailand since there are so many condos and villas for sale and rent.
Pattaya is an excellent option for retirees on a fixed income or on a pension.
Pattaya's prices are among the most reasonable among Thailand's tourist areas.
Koh Samui Is The Place To Be If You Want To Have A Good Time
Koh Samui is another tropical island that has a good reputation for being the best location to retire in Thailand.
When compared to Phuket, the island is located in the Gulf of Siam and offers a more laid-back tropical island choice while yet maintaining certain modern lifestyle luxuries.
This idyllic paradise island was originally renowned as a backpackers' haven, but it has seen a transformation in terms of modern amenities and services during the last 15 years.
Although the beaches are still spectacular, Samui is a nice and relaxing retirement destination with pubs and international restaurants as well as a wide range of lodging alternatives.
What Else Makes Koh Samui Thailand's Top Retirement Destination
Due to its calm setting, Koh Samui is rated as Thailand's greatest spot to retire.
However, if you stay in the region's key tourist destinations, such as Chaweng, BoPhut, and Maenam, you will have access to a wide range of modern amenities.
One of the minor disadvantages of retiring in Samui is that it is not the most accessible island, but it is also what makes it an enticing retirement destination.
Head To Chiang Mai To Get Away From The Heat
The gorgeous city of Chiang Mai is one of the more distinctive spots in our category of the best place to retire in Thailand.
Chiang Mai, located in northern Thailand, is home to some of Thailand's oldest cultures.
A cosmopolitan city with a strong artistic and creative community.
Chiang Mai is one of Thailand's more affordable cities, especially when contrasted to the country's more expensive tropical islands.
There are quant bars, hip markets, and a diverse range of eateries throughout the city that appeal to both locals and visitors.
Chiang Mai is one of Thailand's most beautiful cities due to its lovely countryside settings.
The Doi Inthanon mountain range, located 45 minutes outside of the city, contains Thailand's tallest peaks.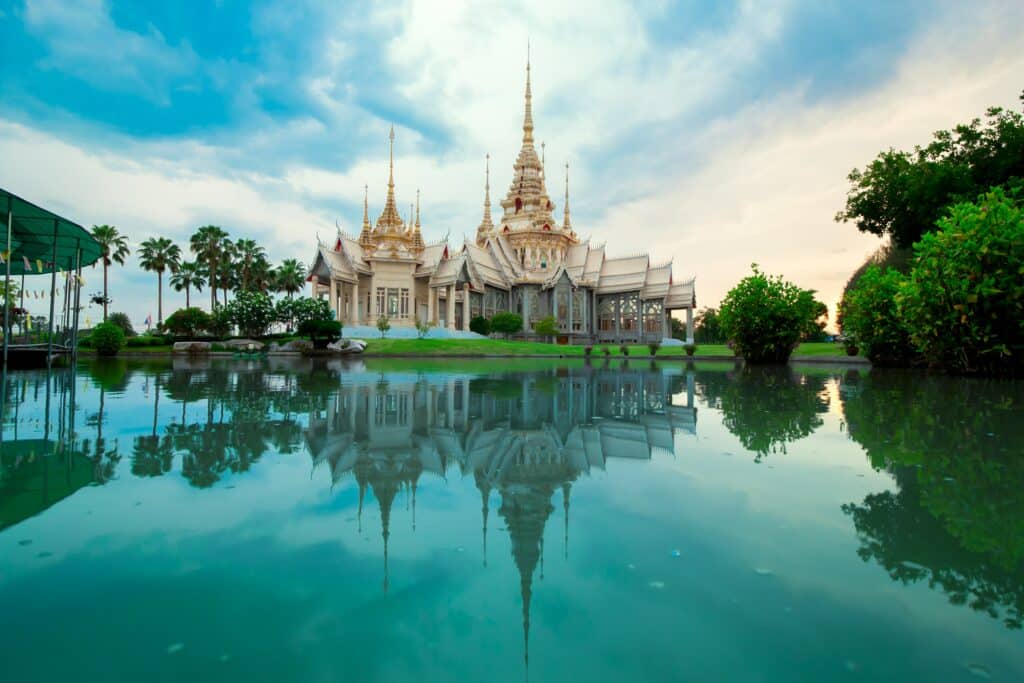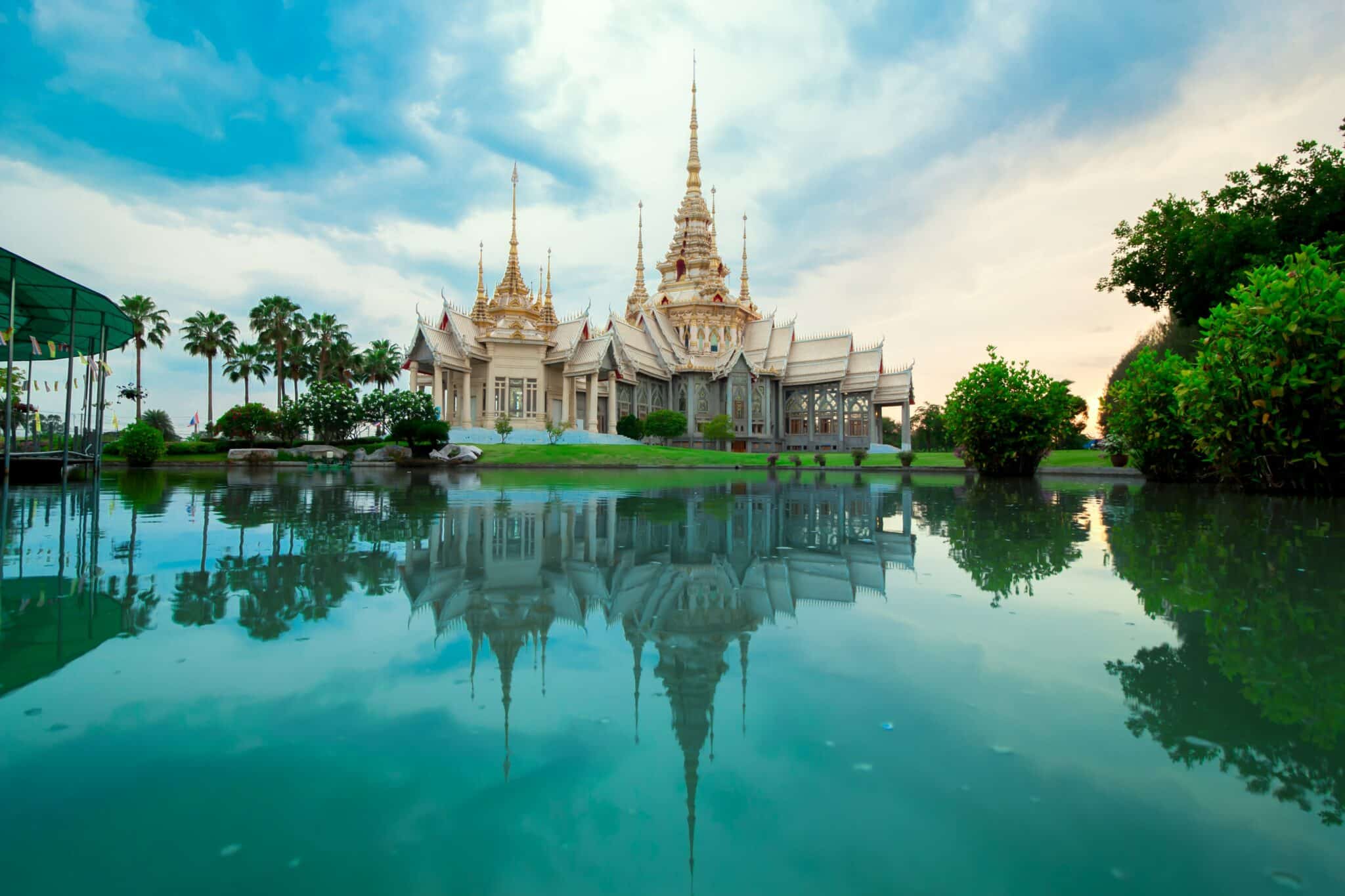 What Makes Chiang Mai Thailand's Top Retirement Destination
Chiang Mai is a laid-back city with a diverse selection of inexpensive villas and condos.
The temperatures here are among Thailand's coldest.
The cooler weather is a welcome change from some of the sweltering tropical locations.
Chiang Mai is one of the greatest places to retire in Thailand because of its beautiful landscape, low pricing, and abundance of contemporary conveniences.
One of the major disadvantages of retiring in Thailand is the chaotic character of their immigration office; however, if you follow our suggestion and retire in Chiang Mai, you will significantly reduce your troubles.
Call A Tropical Paradise Your Home In Phuket
The Kingdom's jaw-dropping tropical island locations are one of the nicest elements about living or retiring in Thailand.
And no other Thai island combines as much tropical radiance with modern living conveniences as Phuket.
Phuket is a famous retirement resort in southern Thailand, snuggled against the Andaman Ocean.
The island has numerous wonderful beachfront spots, despite its focus on a more family-oriented atmosphere.
Patong, Karon, and Kata are the most popular.
These hotspots have a plethora of pubs and international cuisines, resulting in an all-year-round holiday vibe.
What Makes Phuket The Best Destination In Thailand To Retire
For retirees, Phuket is ideal since it offers the best of both worlds.
Phuket has it everything, whether you're seeking for a plethora of clubs and entertainment venues or peaceful peasants.
Beautiful beaches such as Nai Harn, Nai Yang, and Bang Tao, as well as several off-the-beaten-path beaches, can be found on the island.
In Phuket, you may live a sophisticated lifestyle while yet being surrounded by a beautiful tropical environment.
This makes it one of Thailand's greatest retirement destinations.
In Hua Hin, Take It Easy
The small beach village of Hua Hin is one of Thailand's most laid-back and intriguing places, as well as the greatest spot to retire.
Hua Hin is a Thai beach town on the Gulf of Thailand's coast, about a three-hour drive south of Bangkok. It is popular with Bangkok residents searching for a weekend vacation from the city.
When compared to Thailand's more developed and commercial holiday destinations like Pattaya and Phuket, the town is a highly fascinating retirement choice.
Hua Hin also boasts a small, friendly foreign and rich expat community.
Hua Hin has a diverse range of pubs and Western-style restaurants, as well as shopping complexes, fine beaches, modern amenities, and some of Thailand's best golf courses.
The seaside town is a retirement destination worth considering.
What Else Makes Hua Hin Thailand's Top Retirement Destination
Hua Hin is a terrific spot to retire if you want to keep all of the contemporary conveniences, bars, and beaches while yet enjoying a serene serenity that you won't find in some of Thailand's other developed areas.
This location successfully blends modernity and leisure.
The gorgeous Hua Hin countryside is home to some of Thailand's top golf courses, including Black Mountain GC and Banyan Golf Club.
Hua Hin and Pattaya are the greatest destinations to retire if you enjoy golf.
Hua Hin is a great place to retire if you enjoy the beach.
Khao Takiab Beach, Pranburi Beach, and the main Hua Hin Beach are among Hua Hin's most popular beaches.
Visit Retire in Hua Hin for additional details. 
Pained by financial indecision? Want to invest with Adam?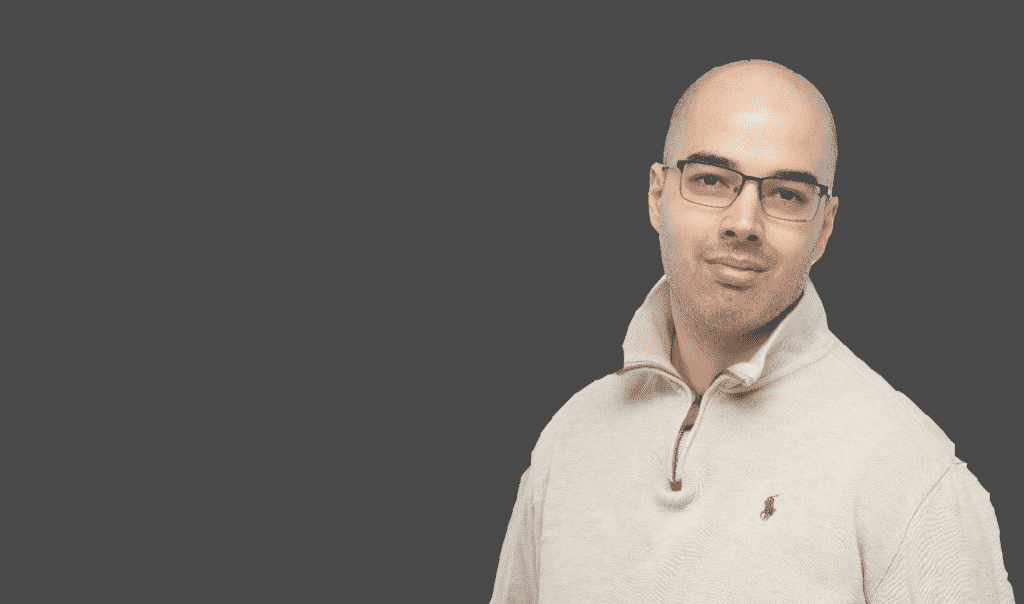 Adam is an internationally recognised author on financial matters, with over 693.5 million answer views on Quora.com, a widely sold book on Amazon, and a contributor on Forbes.