Opportunity, human creativity, and cultural expression all congregate in the world's wealthiest cities. You, as an expat, have probably considered traveling to or settling in one of the world's most well-known metropolises.
More than half of the world's population now lives in urban areas, according to the United Nations. By the year 2050, it is projected that 7 out of every 10 people would call a city home. More than 80% of international gross domestic product (GDP) is created in urban areas.
Because of the excellent economic opportunities, sumptuous real estate, prestigious educational institutions, world-class private healthcare facilities, and one-of-a-kind cosmopolitan atmosphere found only in the world's leading cities, the wealthy have always been drawn there.
Especially today, high-net-worth individuals are increasingly considering investment migration opportunities that provide them the freedom to live and conduct business in many jurisdictions.
In this article, we will go over the top 20 world's wealthiest cities as determined by the Henley Global Citizens Report, a joint effort between the London-based investment migration consultant Henley & Partners and the New York-based wealth intelligence firm New World Wealth.
The Henley Global Citizens provides unique data on international investment migration and private wealth, as well as the top cities in the globe by number of millionaires.
If you want to invest as an expat or high-net-worth individual, which is what I specialize in, you can email me (advice@adamfayed.com) or use WhatsApp (+44-7393-450-837).
What is the World's Wealthiest Cities list?
The 2023 list of the World's Top 10 Wealthiest Cities was April 2023 by international investment migration firm Henley & Partners in partnership with global wealth intelligence firm New World Wealth.
Cities in the United States and China dominate the list in terms of the number of resident millionaires, while only one European city, London, makes it onto the list.
CEO of Henley & Partners Dr. Juerg Steffen notes that seven of the world's ten wealthiest cities are located in countries that host explicit investment migration schemes and actively attract foreign direct investment in exchange for resident or citizenship rights.
With residence by investment, you can gain the privilege of living in major financial centers across the world like New York, London, Singapore, Sydney, and Hong Kong.
The ability to move one's family or one's business to a more advantageous city, or to have a choice of numerous residences throughout the globe, is becoming an increasingly crucial part of international wealth and legacy planning for private clients.
Cities with the fastest-growing populations of millionaires over the past decade are concentrated in the United States and China.
Hangzhou, one of China's most famous tourist destinations, ranks first, with a 105 percent increase in its millionaire population between 2012 and 2022.
Shenzhen, the country's high-tech hub, and Guangzhou, its major port, both had considerable increases in their high-net-worth populations over the past decade, at 98% and 86%, respectively.
Austin, West Palm Beach, and Scottsdale are the three fastest-growing millionaire hotspots in the United States, with growth rates of 102%, 90%, and 88%, respectively.
Two Indian cities made the list: Bengaluru (88%) and Hyderabad (78%). Sharjah, the cultural center of the United Arab Emirates (84%), and Ho Chi Minh City, Vietnam (82%), which is quickly becoming Asia's next great wealth center, rounded out the top 10.
According to Andrew Amoils, the head of research at New World Wealth, there has been a significant increase in the number of millionaires in classic wealth magnets such as Monaco and Dubai over the previous decade.
The average wealth of a citizen of Monaco is above USD 10 million, making it the city with the highest wealth per capita in the world. It is also the most expensive place to live, with average apartment costs well above $35,000 per square foot.
Dubai is another well-established international financial hub, drawing in wealthy individuals from all over the world because to its advantageous tax climate. About 3,500 affluent people relocated to the area in 2022.
In addition to data on the HNWI population in 97 cities around the world, the World's Wealthiest Cities Report 2023 also features HNWI growth statistics for the past decade (2012 to 2022) and seasonal hotspots for centi-millionaires (those with investable wealth of USD 100 million or more).
What are the world's wealthiest cities in 2023?
Cities in the United States and China have a disproportionate share of the world's top ten wealthiest cities, with only one European city, London, making the cut in 2023.
With 340,000 millionaires, New York City is the wealthiest city in the world, followed by the San Francisco Bay Area with 285,000 and Los Angeles with 205,400 (note: HNWIs are defined as those with investable wealth of over USD 1 million and all figures are rounded to the nearest 100).
London, which was the wealthiest city in the world for many years, has fallen to fourth position, with only 258,000 resident HNWIs, while Tokyo, which led the pack ten years ago, now ranks second.
City-state Sydney ranks 10th with 126,900 millionaires, while Singapore, usually regarded as the most business-friendly city in the world, sits in fifth place with 240,100 resident millionaires.
Sydney, which is home to some of the world's most expensive neighborhoods, has had particularly rapid prosperity expansion over the past two decades and is expected to enter the global Top Five Wealthiest Cities by 2040.
Cities in the Asia-Pacific region have been growing steadily during the past decade.
Hong Kong (with 129,500 billionaires), Beijing (with 128,200), and Shanghai (with 127,200) are the three Chinese cities in the Top 10 of this list. While both Beijing and Shanghai have advanced in the rankings over the previous decade, Hong Kong has fallen from fourth in 2012 to seventh today.
New York City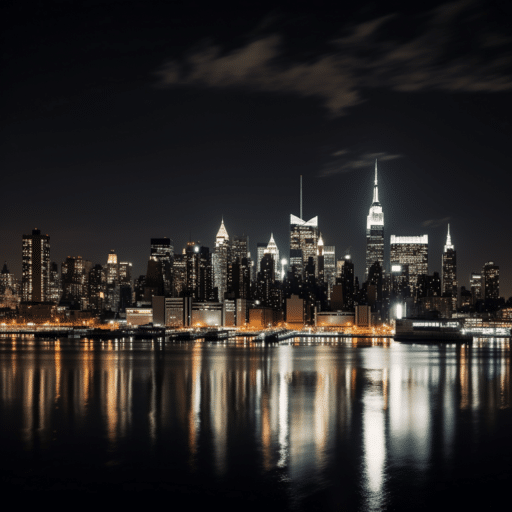 There are 340,000 millionaires, 724 centi-millionaires, and 58 billionaires living in the city that never sleeps.
It is the hub of American finance and, by many metrics, the world's wealthiest metropolis. It is also home to the New York Stock Exchange (NYSE) and the National Association of Securities Dealers (NASDAQ).
Some of the most expensive real estate in the world can be found in New York City, with top Manhattan apartments going for more than $27,000 per square foot on 5th Avenue.
New York City is made up of the five boroughs of the Bronx, Brooklyn, Manhattan, Queens, and Staten Island.
Tokyo
There are 14 billionaires and 250 centi-millionaires living in Tokyo. Tokio has a smaller proportion of billionaires than the other cities in our top 10 list, indicating that the city's wealth is held primarily by the middle classes and lower-tier millionaires.
Hitachi, Honda, Mitsubishi, Softbank, and Sony are just a few of the major corporations with headquarters in Tokyo.
California's Bay Area
There are 285,000 millionaires in the Bay Area, which encompasses San Francisco and Silicon Valley. There are also 629 centi-millionaires and 63 billionaires.
Adobe, Apple, Cisco, Facebook (Meta), Google (Alphabet), HP, Intel, LinkedIn, Lyft, Netflix, OpenAI, PayPal, Twitter, Uber, Yahoo, and Zoom are just some of the world's biggest tech businesses with headquarters in the Bay Area.
London
London had the highest concentration of millionaires in the world back in the year 2000, but it has now fallen to fifth place.
Despite this, London is home to some of the most affluent residential communities anywhere: Belgravia, Chelsea, Hampstead, Knightsbridge, Mayfair, Regents Park, and St. John's Wood, to name a few. There are 36 billionaires and 384 centi-millionaires among London's 258,000 residents.
Singapore
According to the most recent data from the Henley Wealth Migration Dashboard, almost 2,800 high-net-worth individuals made the move to Singapore in 2022, making it one of the top locations for migrating billionaires.
As of now, there are 27 billionaires living in Singapore among the 329 centi-millionaires and 240,100 millionaires.
Los Angeles
There are 205,400 millionaires in Los Angeles, in addition to 480 centi-millionaires and 42 billionaires. Los Angeles proper, as well as Beverly Hills and Malibu, are all factored into our regional estimates of wealth.
The media, film production, publishing, retail, technology, and transportation sectors are all important to the city's thriving economy.
Hong Kong SAR
There are 32 billionaires based in Hong Kong, in addition to 129,500 millionaires and 290 centi-millionaires.
Many of Asia's wealthiest businesspeople still make Singapore their home, despite the city-state's lackluster growth over the past decade. The Hong Kong Stock Exchange is still a major financial hub for the world at large to this day.
Beijing
Among Beijing's population, there are 43 billionaires and 128.200 millionaires. Beijing, the official capital of China, is home to several international headquarters.
It has the third-highest concentration of billionaires after New York City and the San Francisco Bay Area.
Shanghai
Shanghai is home to 127,200 millionaires, 332,000 centi-millionaires, and 40 billionaires, making it the financial capital of China.
Market capitalization-wise, the Shanghai Stock Exchange trails only the New York Stock Exchange and the Nasdaq.
Sydney
Bellevue Hill, Darling Point, Mosman, Point Piper, and Vaucluse are just a few of the world's most affluent neighborhoods in Sydney.
The city is home to 126,900 millionaires, 184 centi-millionaires, and 15 billionaires. The last 20 years have been particularly prosperous for the city's economy, and it is now on track to become one of the wealthiest in all of Asia and the Pacific.
This trend is anticipated to continue, with Sydney becoming the top five wealthiest cities in the world by 2040.
Other notable wealthy cities
Particularly impressive wealth growth over the past decade (2012-2022) may be seen in the following metropolitan cities:
Europe:
To the very wealthy, Monaco may be the safest place on Earth. On a per capita basis, Monaco is the richest city in the world, with an average wealth of over USD 10 million.
It is also the most expensive place to live, with average apartment costs well above $35,000 per square foot.
Warsaw is the country's economic and financial center. Financial services, real estate, and technology are booming in the city.
Many of the world's greatest IT businesses have made their European headquarters in Dublin, contributing to the city's rapid economic development during the past two decades.
Americas
Scottsdale, the crown jewel of the Greater Phoenix Metro, is luring software entrepreneurs from California and wealthy retirees because to its increasing number of luxury golf and lifestyle estates.
Austin has been given the nickname "Silicon Hills" because of its thriving technology industry. In recent years, Austin has been home to the headquarters of a number of prominent technology businesses, including Tesla and Oracle. There has been a surge in the luxury housing market in the city.
Millionaires from East Coast towns like Boston, New York City, and Philadelphia are flocking to West Palm Beach as a retirement destination. Additionally, many affluent people, particularly those in the fund management industry, are deciding to relocate to the area after Covid and work remotely there.
Fund managers, investment bankers, and other wealthy financiers are flocking to Greenwich and Darien, two neighboring communities on Connecticut's Gold Coast.
Both communities offer secure environments, quality educational opportunities, and ample space for families to settle down. It also has much cheaper taxes than neighboring New York City.
Africa and the Middle East:
Due to its image as a tax haven and relatively low cost of living, Dubai attracts wealthy people from all over the world. About 3,500 extremely wealthy people relocated there in 2022.
Marrakech is becoming a popular retirement destination for wealthy people from Morocco and Europe. The high-end hotel and real estate markets are booming in Marrakech as well.
Kigali is the commercial and financial heart of Rwanda. In terms of both millionaire growth and overall wealth growth, Rwanda stands out as Africa's fastest-growing market over the previous decade.
Oceania and Asia:
The Shenzhen Stock Exchange, the sixth largest stock exchange in the world by market valuation, is located in Shenzhen, the hi-tech hub of China. The city is home to several international IT powerhouses as Huawei, Tencent, and ZTE.
Garden City and Silicon Valley of India, Bengaluru is home to a thriving technology industry.
Hangzhou: Hangzhou is often recognized as one of China's most beautiful cities due to its beautiful gardens and buildings.
Because of this, wealthy people tend to settle down and spend their golden years in the metropolis. Alibaba, an internet and retail giant, is headquartered there, as are Ant Group and NetEase.
Ho Chi Minh City, once known as Saigon, is quickly becoming one of Asia's most desirable places to live for the wealthy. Financial services, textiles, technology, electronics, telecommunications, chemicals, and tourism are just some of the industries seeing rapid growth.
International wealth and legacy planning for the affluent has developed to include the capacity to relocate oneself, one's family, or one's business to a more favorable place, or to select from a variety of dwellings throughout the world.
What is investment migration and why are more wealthy people doing it?
Investors from all over the world are increasingly turning to investment migration as a means to access and do business in many financial centers.
As more and more people from all walks of life move to cities, there is fierce rivalry among nations and metropolises to woo high earners by creating investment migration programs that benefit both the investor and the host.
For international investors and their families, residence by investment schemes in seven of the world's top 10 cities with the biggest millionaire populations provide a route to resident rights and entry to attractive jurisdictions.
With investment migration, you are able to legally relocate overseas while taking your assets with you. It is a great option for those who want to make investments abroad but do not want to go through the hassle of traditional immigration procedures.
Investment migration is a legitimate means of entry into over 80 different countries. Europe's Austria, Italy, Greece, and Switzerland are among them, as are North America's and Oceania's Canada, the USA, the UK, Hong Kong, Australia, and Singapore.
Investment migration, sometimes known as "golden visa" programs, allows wealthy foreign nationals to legally settle in a country in exchange for a financial investment.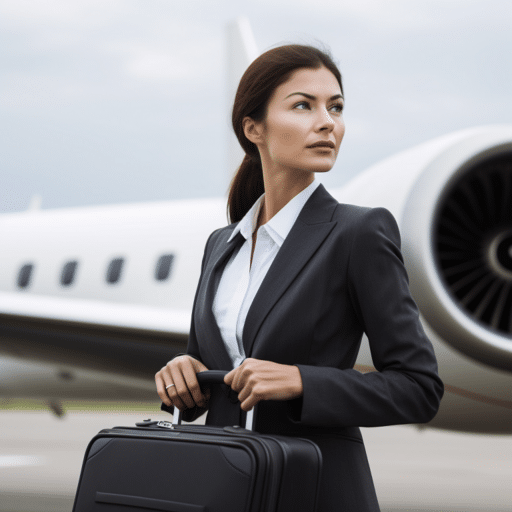 It is possible for both parties to benefit from an investment migration. Countries that facilitate investor migration receive major funding for government projects like infrastructure and social welfare programs and also create employment possibilities for their native populations.
Investors, meanwhile, can take advantage of the chance to flee to safer countries during times of financial or political instability or catastrophe while also benefiting from a wider range of lifestyle choices.
If you have substantial investments in Greece and meet the requirements for the country's residence by investment program, for example, you and your family can travel visa-free within the Schengen Area for as long as your golden visa is in effect.
Different options for citizenship and/or residence around the world offer not only short-term benefits but also long-term financial advantages.
Investing in countries outside of your own will greatly increase the diversification of your holdings and reduce the impact of local and global market fluctuations.
Simply put, investment migration provides numerous options for gaining citizenship or permanent residency in a country of your choice in exchange for a financial investment.
The development of a globalized economy has led to a rise in the international movement of capital. This is because many OECD countries have made it part of their overarching immigration strategy to center investment migration programs on an applicant's capacity for innovation and entrepreneurship.
You can relocate your assets and your family overseas with the help of an immigration program known as investment migration. To relocate one's assets to a new country prior to immigration does not always entail leaving one's own country.
Sovereign governments often facilitate international migration for a variety of reasons, such as family reunification or economic opportunity.
With the current political and economic climate, investor mobility has grown commonplace around the world.
Investment migrants are typically wealthy people who wish to settle in a foreign country but do not wish to become legal residents or citizens.
Investment migrants are often classified as "non-permanent residents," while some countries offer permanent residency or even citizenship as part of their investment migration schemes.
These individuals usually have substantial holdings in equities and assets, including real estate, in their new country of residence.
Investors who relocate through these means could be anyone who wishes to better their living and working conditions, including celebrities, athletes, top doctors, and wealthy businesspeople.
Citizenship or residency by investment is attractive because it can provide safety, better education, better job opportunities, and greater freedom of movement.
Countries of varying sizes and powers, as well as those on the economic periphery, often employ investment migration plans to attract skilled workers and financial resources.
More and more, it is being proposed that investment migration can help achieve the UN's Sustainable Development Goals.
The investment migration industry is staffed by law firms, due diligence providers, and certified consultants who aid governments and citizens by doing appropriate due diligence on applicants and their funding sources.
Working with a company like this one can ease the burden of relocating your investments. They will walk you through the process of identifying a destination nation with appropriate visa conditions.
They could also be able to assist with administrative tasks, such as acquiring a replacement passport or locating a bank that does foreign wire transfers.
If you need help making the best decisions for your investment migration, you can always speak with a personal financial adviser or an expert with experience in your specific situation.
These professionals can also ensure a problem-free investing process in any country, should you or someone you know be considering making an overseas purchase.
The minimum investment required varies per country of application. An investor may not always need to use his own finances to buy property; instead, he may choose to put his money into funds that will use a combination of their own money and money from other investors or lenders to buy real estate.
What are the benefits of investment migration?
Many of the world's richest families are drawn to the most prosperous regions for reasons including access to top medical facilities, closeness to prestigious schools, social and political stability, and favorable tax and investment climates.
Access to state-of-the-art private healthcare is a goal for many well-off individuals, especially in the post-Covid age, and this has contributed to the rise in popularity of the Swiss Residence Program in Europe.
The United Arab Emirates' (UAE) crown jewel, Dubai, is the Middle East's most popular city for billionaires, with over 68,400 of them now residing there.
The city's streamlined tax and legal eco-system has helped it gain a reputation as a forward-thinking centre that encourages enterprise.
To keep skilled workers in the country and attract more wealthy foreign investors, the UAE government has expanded its Residence by Investment program, under which eligible citizens can receive a renewable 10-year residence card.
Advantages of investment migration include getting out of a terrible economy or a country with unstable politics, improving one's standard of living relative to one's existing location, and relocating one's assets and family members to a new country.
Investing in foreign countries can be complicated, so it's best to work with a licensed financial counselor or firm.
The optimal time to migrate investments is after careful consideration of potential destinations and after extensive research has been completed.
The advantages of moving investments around are twofold. The host countries gain from the introduction of new businesses and the infusion of highly skilled workers, but they also receive monetary and cultural benefits.
Funding for government activities like disaster relief and social services is critical for many host nations, especially those in the Caribbean.
Millions of Euros are earned both directly and indirectly as a result of investment migration. Foreign investment and development financing often find a last resort in these countries, which are located on the world's periphery.
Many countries are able to reduce their debt loads thanks to the direct injection of non-debt liquidity into their balance sheets provided by the investments.
According to studies conducted by the International Monetary Fund (IMF), investment mobility is critical for FDI and government income in smaller nations. It could account for 10% – 20% of GDP in some islands in the Caribbean.
Moreover, the European Parliamentary Research Service (EPRS) found that investor migration raised GDP by 0.58% in Malta and 2.5% in Cyprus, both of which were greater increases than the agricultural sector alone.
Over a 10 year period, the EPRS estimated that at least €9 billion had been invested via IM projects in eight EU Member States. The Irish initiative has brought in around 500 million Euros since its launch in 2012.
Foreign investors and business owners are enticed by investment migration initiatives, which in turn boost the local economy, create new jobs, and increase tax income.
They bring new perspectives and expertise that strengthen local economies and help them adapt to changing global conditions.
On the other hand, affluent people often use investment migration to set up shop in a country with more favorable political conditions, expand their horizons professionally, provide their children with better opportunities, or all of the above.
Investors in this group imagine a world in which international migration is mutually beneficial and enduring.
Investment migration can allow access into the most prosperous American cities
Three of the top 10 wealthiest cities in the world are located in the United States, which was founded on the aspirations of entrepreneurs, notably those who came to the country as immigrants.
The National Foundation for American Policy confirms this, estimating that half of all U.S. startups with a valuation of $1 billion or more were started by immigrants.
According to the USA Wealth Report, the United States is home to an impressive 32% of global wealth, making it the largest private wealth market in the world by a wide margin.
The United States EB-5 Immigrant Investor Program allows foreign citizens who meet certain conditions, such as having a net worth of more than USD 1 million, to immigrate to the United States.
If the applicant invests between $800,000 and $1,050,000 in a firm that creates at least 10 full-time permanent jobs in the United States, the program provides the applicant the option to live in the country.
The Canada Start-Up Visa program, which has attracted investors and entrepreneurs from all over the world to places like Toronto and Vancouver, is another option for international businesspeople looking to expand their operations abroad.
Wealthy people are drawn to hubs of creative enterprise
Singapore is a thriving center of wealth and entrepreneurship, with the second-highest concentration of millionaires in all of Asia behind Tokyo. 240,100 people in the dynamic city-state are millionaires, while 329 people in Singapore are centi-millionaires, or worth USD 100 million or more.
Generational business owners who are interested in relocating to one of Asia's leading wealth hubs are driving up interest in Singapore's Global Investor Program.
Similarly, an increasing number of affluent businesspeople and investors are looking at the numerous Hong Kong Visa Programs as a means of entering the Chinese market.
There are currently 258,000 millionaires and 384 centi-millionaires living in London, making the UK Innovator Program an attractive alternative for entrepreneurs looking to set up shop in the city.
Sydney, Australia, on the opposite side of the world, is a popular destination for the wealthy and their families because of the city's low crime rate, high standard of living, secure job market, and robust economy.
The Australia Business Innovation and Investment Program is one of many residency by investment options, and it has attracted many millionaires, helping to propel the city into the top ten list of wealthiest cities worldwide.
Wealthy cities often are leisure areas for the rich
Visitors who are drawn to a city's energy, diversity, cosmopolitanism, recreational options, and economic potential are just as influential as the locals and investors who call the city home.
Henley's most recent study shows that the United States, France, and Portugal are the top three most visited countries among the world's centi-millionaires.
During the busiest times of the year, Miami's beachside metropolis attracts more than 800 centi-millionaires—more than four times the city's year-round population of 160.
During the height of summer, the Hamptons see a dramatic influx of the wealthy, with the number of residents increasing from 25 resident centi-millionaires to well over 700.
Not surprisingly, Europe's top centi-millionaire hotspot is the glamorous city of Paris, which has attracted more than 300 centi-millionaires in a few of months.
Over 200 centi-millionaires flock to the French city, Nice, and the scenic Golden Triangle of the Algarve during the peak season to take advantage of the warm weather and high life on offer.
Cities will endure as they have throughout the millennia despite the environmental, social, political, and economic changes unfolding on the world stage now.
Those who succeed in luring thinkers, innovators, and investors will be able to use investment migration schemes to encourage their new residents to buy property, settle down, make financial investments, and create new neighborhoods.
Bottom line
For those that qualify, investment migration might open up more options in terms of where they can live and work. The world's wealthiest cities become an option to them.
When deciding where to set up shop, a lot of other considerations come into play. For instance, if you want to relocate to a country with a lower tax rate or for other reasons, investment migration could be helpful.
If another country provides more desirable social benefits, you are free to move there and apply for citizenship or permanent residency.
Having a golden visa may get you access to these programs without severing any ties to your home country, as many nations have limits on how long non-residents can stay in their country as tourists before needing to apply for permanent residency status.
Investment migration programs offer a wide variety of visa kinds. The minimum investment varies by nationality, visa type, and country of destination.
But keep in mind that certain countries have stricter requirements than others before they'll accept your application.
The time it takes to get a visa depends heavily on the sort of visa you're applying for and the country you intend to settle in.
The processing period for a visa application can range from a few weeks to several months, depending on factors such as the current volume of visa applications and the country's propensity to recruit internationally.
Those who have the financial means to relocate overseas for work or personal reasons are increasingly turning to investment migration programs.
It is a viable option for relocating to a new country and beginning a fresh life there.
Among these advantages include lower tax rates and the opportunities that come with living in a foreign country. You should think about it if the possibilities interest you.
Pained by financial indecision? Want to invest with Adam?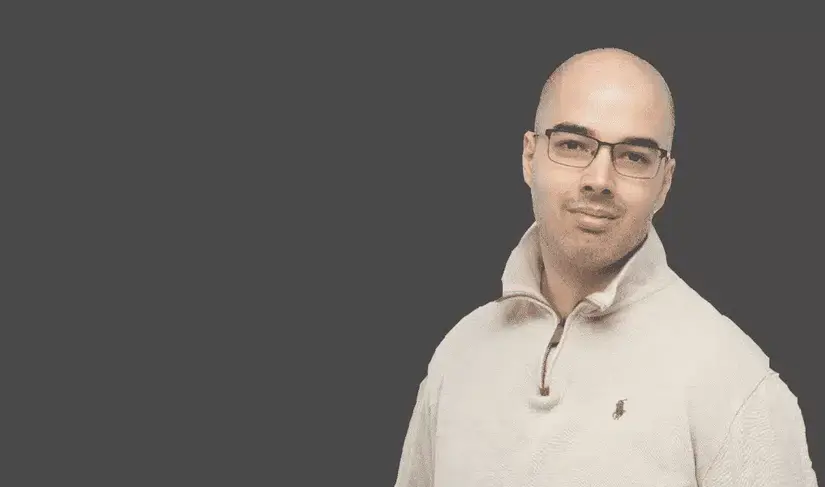 Adam is an internationally recognised author on financial matters, with over 622.7 million answer views on Quora.com, a widely sold book on Amazon, and a contributor on Forbes.