The very large value of jumbo life insurance is where the moniker "jumbo" comes from.
The coverage amount for a jumbo life insurance policy, which is also known as "universal life insurance," is often somewhere in the range of $1 million to $100 million.
This form of policy goes beyond the usual insurance cover by additionally including an investing component. It is a strategic aspect of the asset structuring and estate planning of many high-net-worth individuals (HNWs).
If you have any questions or want to invest or get insured as an expat or high-net-worth individual, you can email me (advice@adamfayed.com) or use these contact options.
What Is Jumbo Life Insurance?
The face value of a jumbo insurance policy may often range anywhere from one million dollars to one hundred fifty million dollars, with the vast majority of contracts having a face value in the range of five million dollars to twenty million dollars.
Individuals with a high net worth who are looking to address asset distribution, succession planning, charity giving, and estate planning protection are the target market for Jumbo Insurance, which is meant to act as a critical component of a complete wealth management strategy.
Due to the increased risk that is involved with insuring a person for a considerable sum, which is a risk that surpasses the risk tolerance of most insurance firms, a Jumbo Insurance policy may in certain cases be underwritten by numerous insurance companies. This is because of the increased risk that is connected with insuring an individual.
Who Should Get A Jumbo Life Insurance?
Because of the considerable premium amounts involved and the possible advantages these insurance policies bring in terms of gains and wealth management tactics, high-net-worth persons (HNWs) are generally designated as the major demographic for these insurance policies.
This is owing to the fact that high-net-worth individuals have the ability to pay for these policies.
Policies of universal life insurance have the potential to be enticing as an alternative investment option due to their high yields.
Nevertheless, it is very necessary to take into consideration one's aims and objectives and choose an acceptable policy that is in accordance with the needs that are particular to them.
Due to the wide variety of policies, it is necessary to do careful research in order to choose the kind of insurance that is most suitable for one's portfolio, taking into consideration one's own level of comfort with risk.
What Is The Value Of A Jumbo Life Insurance?
The high-net-worth clientele continually looks for investment alternatives that provide large payouts, which is why jumbo insurance is a good option to consider as a possible solution.
This policy not only gives coverage that lasts a person's whole life, but it also provides the opportunity for a return on the money that is paid in as premiums.
Because it may offer vital coverage for prospective estate taxes in countries that levy such levies and so make it easier to plan effectively for one's long-term financial future, jumbo insurance carries substantial weight when it comes to the process of estate planning.
How Does A Jumbo Life Insurance Work?
This insurance policy has the ability to serve the purpose of an investment instrument since it provides the policyholder with access to a monetary value in the event that the policy is terminated prior to the insured person's death.
The amount of money that may be cashed in on an insurance policy is known as its "encashment value," and it is calculated by factoring in any relevant termination costs as well as the investment returns that were earned by the premium.
The payment of the premium may be paid either as a one-time, bundled payment made in advance or as a series of installment payments made on a regular basis.
Fixed Jumbo Life Insurance
Participants in this program agree to the fixed rate of return that is promised by the insurance provider when they sign up for the program. The money is put into an account that earns interest at a rate that is fixed on an annual basis and stays the same throughout the year.
Index Jumbo Life Insurance
The first payment that is paid on this specific insurance policy is deposited into a separate account.
Because the returns created by this account are impacted by well known and high-performing indexes, there is a link between the returns generated by this account and the returns generated by the stock market.
This specific policy's offer of protection against stock market losses, while simultaneously putting a fixed limit on prospective profits, is a unique feature that sets it apart from other policies.
Variable Jumbo Life Insurance
When a person makes the decision to purchase a variable insurance, their money are invested in a diversified portfolio that includes a variety of assets such as mutual funds, shares, and exchange-traded funds (ETFs). As a direct consequence of this, these variables contribute to higher volatility.
What Are The Benefits Of Jumbo Life Insurance?
It's possible that the person in question already has a sizable life insurance policy or is considering getting one in the near future.
Alternately, one may choose to do an analysis of an existing policy in order to determine the degree to which its price and conditions are competitive. In any case, the following information will be of assistance to you in selecting the best possible course of action.
Permanent life insurance is a form of insurance that is more likely to be sought after by persons who own considerable wealth, such as high-net-worth customers and extremely high net worth consumers.
This is because permanent life insurance provides coverage that is in effect for the policyholder's whole life. The product's worth is highly recognized because of the competitive net cost it maintains in addition to the inherent diversity and adaptability it has.
When purchasing jumbo life insurance plans, it is to one's advantage to have thorough understanding of the features that have been particularly developed to enhance the policy's competitiveness.
To begin, it is important to realize that not all insurance firms have a specialty in this specific sector.
This is something that should be kept in mind. People who participate in this particular activity may be eligible for premiums that are priced uniquely for them, and they will also have access to underwriting teams that are committed to meeting the requirements of their individual situation.
Individuals who choose to engage in this particular activity may also be eligible for both of these benefits.
Rate class is an important factor for Jumbo term insurance, Jumbo whole life, and Large Permanent life insurance policies.
Ensuring the acquisition of the most optimal underwriting classification for jumbo policies should be regarded as the foremost concern for any agent acting on your behalf.
This implies that the agent possesses the willingness and expertise to collaborate with underwriters in order to secure the most favorable rate.
Frequently, it is necessary for individuals to possess a comprehensive understanding of medical and/or financial matters in order to effectively address the challenges that may arise.
As an illustration, let us consider a scenario where there exists a 10% disparity in premiums between a preferred rate and a standard rate for a term policy with a coverage amount of $2 Million.
The discrepancy of 10% in question may result in a mere $150 annually, owing to the relatively modest coverage value and affordable premiums associated with term insurance.
However, when considering a 10% disparity in a permanent policy valued at $20,000,000, the potential annual savings could amount to $25,000 or potentially exceed that figure.
The consideration of the optimal rate class holds significant importance and should be regarded as the primary objective within the underwriting process.
Enhanced Pricing for Jumbo Insurance Policies
A proficient agent possesses the knowledge and expertise necessary to secure the most favorable underwriting proposition. The intangible factors hold significance.
Experienced agents fulfill the role of advocates for their clients, consistently operating as fiduciaries with a primary focus on promoting the best interests of their clients.
The acquisition of the optimal rate class can engender disagreement, a matter that experts hold in high regard. Without a doubt, it is evident that every insurance agent desires the opportunity to secure a policy valued at $50,000,000.
However, the majority of agents lack the requisite experience and expertise in this particular market segment. Clients benefit from collaborating with a seasoned expert.
The effective handling of information is crucial in complex situations involving a large scale.
Insurance companies have the ability to exchange information with other insurance companies, either through direct communication or by utilizing the services of the Medical Information Bureau (MIB).
Naturally, it is imperative that all aforementioned actions are appropriately disclosed and authorized by the individual seeking the life insurance policy.
The probability of encountering future underwriting difficulties may escalate if the underwriting process is not effectively managed on a consistent basis.
Tips For Buying A Jumbo Insurance Policy
Guidelines for the purchase of large life insurance plans or jumbo life insurance policies are as follows:
1. Bring more clarity to the underwriting record that came before it.
When beginning the underwriting procedure, it is necessary to first outline a detailed health history that covers a period of five years.
This step must be completed before the process can begin. Underwriters would benefit greatly from the supply of an inventory or report that details the current coverage that is in force for each application, the amount that will be substituted, and the eventual total coverage amount after the procedure has been completed.
2. Find out which insurance company is the best fit for each policyholder.
There is a wide variety of insurance firms out there vying for customers with these products. It turns out that having a focused conversation with someone who is knowledgeable about life insurance is a productive use of one's time.
Experts are able to weed out the businesses that don't have any coherence and put their attention just on the ones that do have it. This allows them to work more effectively.
The standard method of computing life insurance premiums on websites, which is to use spreadsheets to do the computations, does not effectively meet the requirements of policyholders.
It is possible that buyers of life insurance, particularly those who are in possession of jumbo life insurance policies, will receive an inadequate evaluation as a result of the practice of condensing all relevant variables onto a spreadsheet with the intention of making it easier to conduct an exhaustive comparison.
This practice is commonly referred to as "comparing apples to apples." The decision to use this strategy was driven by the ease it provides for agents as well as the possibility that it may enable high-volume sales.
3. It is recommended that a cover narrative be developed for each individual instance, and this cover story should contain a detailed medical history.
The given summary is a document that was produced by the agent with the intention of aiding underwriters in justifying the most advantageous rate for the newly proposed coverage, taking both the current and the past health conditions into account.
Take the example of an old lady who is 66 years old and acquired a jumbo insurance policy for the purpose of succession planning so that she may protect her business.
Over the course of more than 15 years, the patient had been taking lithium according to their doctor's orders, and throughout that time, there were no bad reactions or occurrences recorded.
The person all of a sudden developed a resistance to the lithium, which led to a variety of different health concerns as well as noteworthy difficulties in the process of underwriting.
The underwriters were able to more easily recognize an unusual pharmaceutical problem as a consequence of the disclosure of this historical information, which led to the production of a prudent proposal.
4. When assessing a product, there are many factors to take into consideration.
This particular facet is distinct from the method of choosing an employer. various insurance firms provide various underwriting courses for permanent and term insurance policies. This is true for both types of insurance.
When it comes to providing permanent coverage, some businesses may demonstrate a higher degree of competition than others, while others may have a well-deserved reputation for specialized in term insurance products.
The process of choosing a product may be complicated, and it is essential that this choice be continually directed by the aims and objectives of the customer.
5. Create a cover letter that is appealing and targeted directly for the underwriters.
When speaking with a life insurance underwriter, it quickly becomes apparent that they place a great emphasis on the inclusion of a detailed cover letter along with the filing of each new case. Because of this, it is easier to understand what the case's aims and objectives are.
The approach makes it easier for the underwriting team to get acquainted with the client's history, while also providing the agent with the chance to deliver all of the relevant information in the most effective way possible.
The incorporation of cover letters becomes obligatory in situations in which the acquisition of jumbo life insurance is made possible via the use of premium financing or corporate credit structures.
Pained by financial indecision? Want to invest with Adam?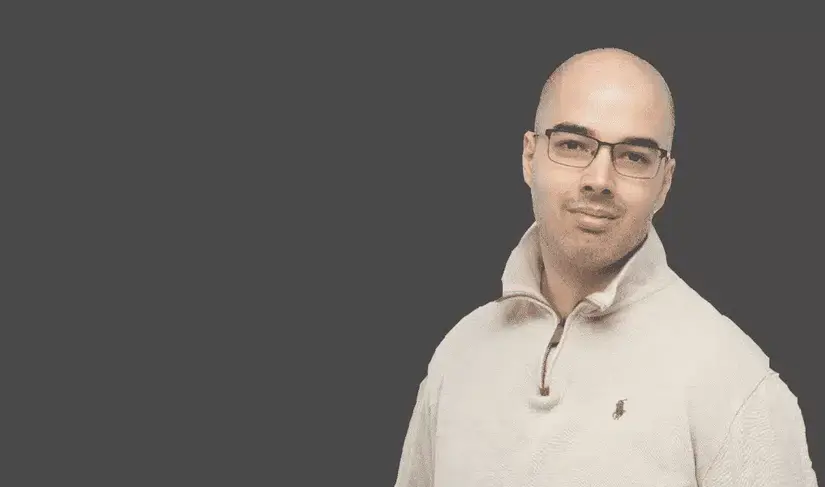 Adam is an internationally recognised author on financial matters, with over 666.9 million answer views on Quora.com, a widely sold book on Amazon, and a contributor on Forbes.