What is Group Health Insurance for Expats and How Plans Work
If you are looking to invest or get insured as an expat or high-net-worth individual, which is what I specialize in, you can email me (advice@adamfayed.com) or WhatsApp (+44-7393-450-837).
Introduction
There are a few things you should be aware of if your company is thinking about providing group health insurance for expats working for your company.
After all, it's crucial to have all the facts before making a decision. You should be aware of your options because you might not be eligible for the group health insurance you desire in some circumstances.
Here are some of the most important things to think about so you can understand how group health plans function.
What is a Group Health Insurance?
Healthcare coverage for a group is referred to as a group health insurance plan. Employers, business owners, or association leaders are frequently the ones who purchase these plans.
Group medical insurance only enables certain members or employees of the relevant group to obtain healthcare coverage for themselves and their families, as opposed to individual health insurance plans which permit anyone to enroll through a marketplace insurance provider.
The term "employer group health insurance" or "small business health insurance" are other names for this type of protection that have developed due to the group health plan definition.
You can split the cost of enrollment and premiums for this type of plan with your team or group of participants when you purchase it.
The enrollment offer is also open to acceptance or rejection by each of your employees or group members. Individuals who sign up for group health insurance can take advantage of benefits like low premiums, reasonable deductibles, and comprehensive coverage.
History of Group Health Insurance
In the United States, group health insurance first appeared in the 20th century. During the First World War and the Great Depression, the concept of collective coverage first came up for discussion in the general public.
The War Risk Insurance Act provided coverage for soldiers serving in World War I, and Congress later expanded it to include servicemen's dependents. The majority of consumers were unable to afford the rising cost of healthcare in the 1920s.
The American Medical Association and the life insurance industry resisted attempts to establish any kind of national health insurance system, which significantly worsened this problem during the Great Depression. The opposition would persist into the twenty-first century.
When wartime legislation required flattened wages, employer-sponsored group health insurance plans first appeared in the 1940s as a way for employers to recruit workers.
Employers kept providing this popular tax-free benefit after the war, but it didn't meet the needs of retirees and other non-working adults.
The Social Security Amendments of 1965, which served as the basis for both Medicare and Medicaid, were the result of federal efforts to make those groups eligible for coverage.
How Group Health Insurance Works
Companies and organizations purchase group health insurance plans to offer medical coverage to their staff or members. Group medical insurance plans are only available to groups; individuals cannot enroll in them.
People in a group must have something in common other than the need or desire for health insurance in order to qualify for group health insurance. There are typically two types of insured groups.
Employer-employee groups fall under the first category when all of the insured people are employed by the same company or nonprofit organization.
The second is affinity groups, which include people who belong to the same professional society, are employed by the same bank, are all members of a fraternal organization, or are bank customers.
The employees or members, as well as their spouses and families, are typically covered by affinity group and employer-employee policies.
The option to sign up for group medical insurance is typically included in a set of employee benefits or offered as a perk for joining another kind of organization.
No one directly enrolls in group health insurance plans. Groups alone can. The insurance company is contacted by the master policyholder, who may be the HR department of a company, on behalf of the people the policy covers.
Costs, types of group plans, health insurance providers, and terms of coverage vary among group health insurance plans, but they typically have some things in common:
Members of the group have the option to accept or reject coverage. Before issuing a policy, the majority of group medical insurance plans demand that 70% of the group's members choose coverage.
The insured person and the company or affinity group split the cost of the premiums.
Family members and dependents may be added by insured individuals at an additional cost.
A small business can enroll in a group medical insurance plan with just one employee, or the equivalent of one full-time employee.
Businesses with fewer than 50 full-time employees are exempt from providing health insurance under the Affordable Care Act (ACA), but employers with 50 or more full-time employees are required to provide group medical insurance to their entire workforce.
Benefits of Group Health Insurance
It's critical to comprehend the benefits of these coverage options before you go out and purchase group health insurance for your workers or other group members.
It enables you to explain the benefits of group health insurance to your employees or other group members in addition to assisting you in properly appreciating the options that are available.
Accessible Plans
Plans for group health insurance allow members of the group and organization leaders to split the cost of coverage in addition to possibly starting with lower premiums.
Due to the fact that no one person or their household bears the entire cost of personal insurance, these plans typically end up being more affordable.
Tax Benefits
Employers may claim a tax deduction for the employee premiums they pay and, in some cases, a small business health care tax credit. Employees, on the other hand, pay their premiums prior to the determination of their taxable income. Both parties benefit from the tax benefits of this.
Open Enrollment
Enrollment in individual health insurance plans is only permitted during specific times of the year. As an employer or association leader, you can purchase your plans with group medical insurance at any time of the year. This also gives group members more flexibility throughout the year when it comes to enrollment dates.
Advantages of Group Health Insurance
Group health insurance has many advantages for both the people and families who are covered by it as well as the insurance companies, employers, and affinity groups that provide it.
From the perspective of the insurance provider, covering groups rather than individuals lowers risk.
Larger groups make it simpler for insurance companies to pay out large claims, allowing them to offer coverage at competitive rates. Less expensive overall customer acquisition costs and easier administration are also advantages for insurance companies.
Group health insurance also has a number of benefits from the perspectives of employers and staff, or affinity groups and members:
Group insurance typically has lower costs
Although small business health insurance is not strictly required as an employee benefit for businesses with one to 50 employees, employees still need to obtain it from some source.
Even if employees pay the majority of the cost of their insurance, group health insurance can offer lower deductibles than healthcare marketplace policies and lower monthly premiums than they can find on their own.
The risk is spread out by group coverage
Before the Affordable Care Act, lifetime coverage limitations were typical. Preexisting conditions could be excluded from coverage by health insurance providers. Nowadays, lifetime coverage limits hardly ever come into play.
However, if there are too many claims, insurance companies may decide to stop providing coverage altogether.
The ability to renew the policy—which is done on the group level, not the individual level—is more reliable under group coverage, which is more stable than coverage under individual policies.
Tax advantages are provided by small business health insurance
Employers who provide group health insurance to their staff and have two to 25 employees may be eligible for the Health Insurance Premium Tax Credit, which is equal to the lesser of $1,000 for single coverage, $3,000 for families, or 50% of the premiums paid.
Health insurance is popular among workers
The majority of workers value having health insurance. Employee loyalty is increased and turnover is decreased when health insurance is provided as a benefit.
The majority of workers view health insurance as the most crucial employee perk.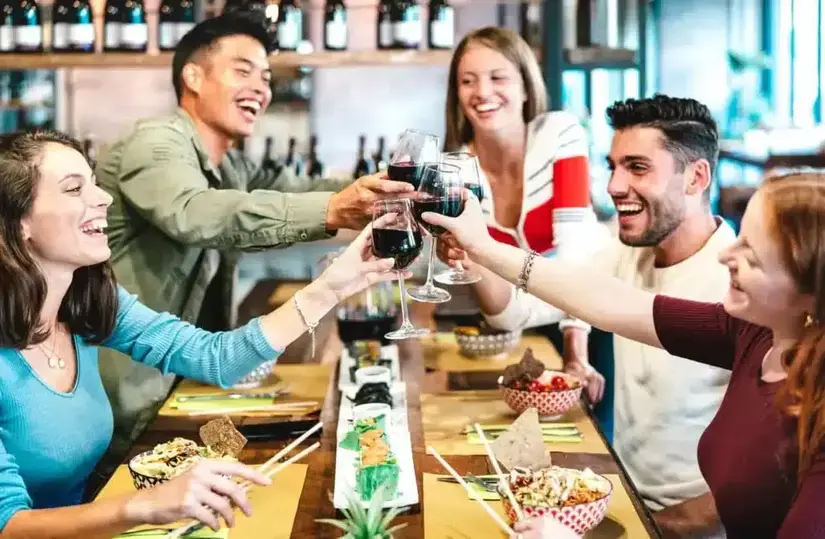 Why do group health insurance plans cost less?
Since more people participate in group health insurance, the cost is lower. Rates decrease as the size of the risk pool increases.
It can therefore provide you with much lower premiums than you would typically find when looking for individual insurance coverage. Alternatively put:
Fewer people translate to higher risks for the insurance provider.
more people translate into lower risks for the insurance provider.
A group's insurance costs increase with higher risks.
Insurance for a group at lower risks is less expensive.
The price of the group health insurance plan decreases as the number of participants increases.
It's one of the best ways for employees to obtain affordable insurance and for employers to afford to adequately protect the workforce. Additionally, it can aid employees who might not otherwise be able to afford insurance.
How many individuals are required for a group health plan?
A group is required when purchasing group health insurance. To put it another way, a single person cannot join this kind of plan. However, during the special enrollment period, small businesses may only have two members in the group.
If not, you can only obtain group insurance if 70% of your company's employees participate. Do the math to determine your eligibility since that excludes owners and spouses as well.
How many individuals must you have to be eligible for group health insurance?
You must have at least one employee or group member in order to be eligible for group health insurance.
The group can include the employer or the person who owns the group health plan, but they will need at least one more participant who is not a spouse or immediate family member.
What kind of employer qualifies as a "small" employer under Group Health Insurance plans?
A small employer is one with between two and 50 employees when referring to a group health plan.
Any business with more than 50 employees is no longer regarded as small, and sole proprietorships with just the owner as an employee are not eligible.
Even though they are not required to, many small businesses want to offer health insurance to their employees if it is within their means.
How does a Group Health Insurance Plan's Shared Cost work?
Everyone in the group, along with the employer and employees, pay a portion of the cost of a group health plan. In other words, because more people are enrolled in these plans, the cost is lower. Also:
Employees cover a portion of their own health insurance costs.
A portion of the employee's health insurance premiums is covered by the employer.
Small-business owners can charge their employees for most or all of the cost of their group health insurance, but it's better for attracting and keeping talent if they contribute a portion of the premiums.
That demonstrates to the workers that their employers are truly providing assistance with their group health insurance and are not merely adding another cost to the employee.
Is Group Health Insurance eligible for a tax credit?
A tax credit of up to 50% of what you pay in may be available to you if you provide group health insurance to your employees. Given that group health insurance premiums can be high, that is a fantastic way to pay for it.
Tax breaks can make a significant difference if you really want to offer your employees group health insurance but are unsure if you can afford it.
Typical Group Health Insurance
Plans offered by Health Maintenance Organizations (HMOs) and Preferred Provider Organizations (PPOs) are two prominent examples of group healthcare coverage.
HMO Plans. Although they frequently have affordable premiums, these plans only let you choose from a small number of providers for your medical care.
PPO Plans. These programs typically give group members more freedom to visit the doctors of their choice, but they do so at a cost of higher premiums.
There are other options, so you should talk about them with your employer, your group health insurance provider, or one of eHealth's licensed agents. Although these are the two most typical types of group health insurance plans, there are other options.
One of the biggest health insurers in the country is United Healthcare, a part of UnitedHealth Group (UHC). It provides a variety of group health insurance options for all sizes of businesses. Include medical insurance and specialty, supplemental plans like dental, vision, and pharmacy.
Most states offer small business plans for organizations with one to one hundred employees. In addition to its proprietary plans, United Healthcare provides small businesses with federally-sponsored marketplace choices called Small Business Health Options (SHOP).
In exchange, some employers are eligible for the short-term Small Business Tax Credit of up to 50%.
There are numerous options, including bundles, available to midsize businesses with between 100 and 2,999 employees. 3,000 employees or more are required for a company to qualify as a national account, which offers additional services and healthcare features, including the ability to tailor plan offerings.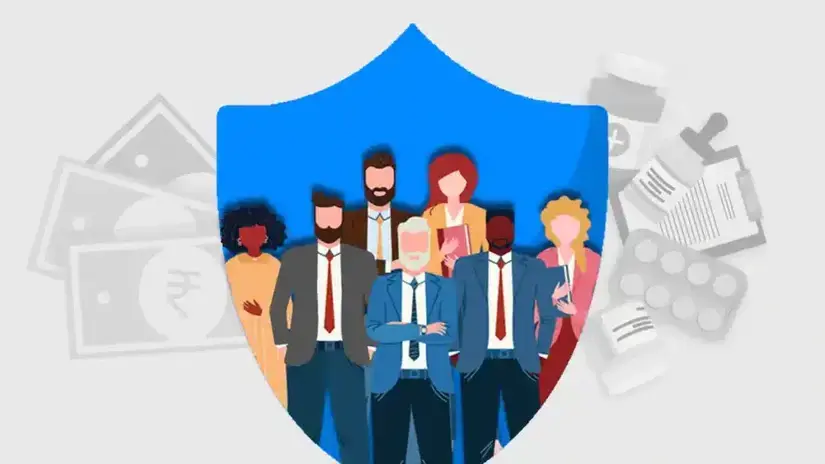 Steps to Take If You Lose Your Group Health Benefits
You can search for a major medical plan or an ACA-compliant health insurance plan that is available as a personal healthcare coverage option if you lose your employer-provided group health insurance.
You should be given the chance to sign up for an individual and family health plan outside of open enrollment if your employer no longer offers employer-sponsored health insurance.
You can turn to short-term insurance instead, or apply for a government-backed option like Medicaid, if your loss of income prevents you from purchasing conventional healthcare coverage.
Can you buy your Group Health Insurance Plan off-market?
You can work with an authorized insurance broker like eHealth when you look for group health insurance off-market.
This opens up coverage that is available without subsidies or tax credits and gives you the option to purchase a policy that you might not be able to obtain on the exchange. Knowing all of your options will help you choose the best course of action for your business and its employees.
Best International Group Health Insurance for Expats
The organization will have different needs, priorities, and financial constraints. The ideal strategy may not be the best option for every organization.
The group global medical plans listed below have been standardized to suit the requirements of the majority of small and medium-sized businesses.
1. GeoBlue Expat Group Insurance Plans
The GeoBlue Expat Plan offers comprehensive international health benefits and improved medical assistance services for long-term international assignments. When international assignees and their families travel abroad for at least six months, the GeoBlue Expat plan is created with them in mind.
Benefits of GeoBlue Expat Group Insurance
Primary large-scale health plan
Worldwide coverage or only in selected countries
Rich benefits that include maternity care, wellness visits, and medical evacuation
Flexible insurance options for Americans working abroad, foreigners assigned to work in the United States, and citizens of third countries
GeoBlue also provides GeoBlue Traveler, a group traveler insurance program, for short-term coverage and international travel.
2. Cigna Global Health Advantage (GHA)
If you have staff members employed abroad, you should make sure that they all have access to a high-quality healthcare system, both locally and globally.
One of the many reasons Global Health Advantage (GHA) 2 to 20 might be the ideal plan for you is that they will have simple, dependable access to one of the largest networks of healthcare professionals around the world with Cigna GHA.
The GHA plan is intended to provide coverage for teams of 2–20 employees who are based anywhere in the world. For larger groups, we can create specialized plans that are tailored to your needs and collaborate with your team to create specific global medical insurance for your staff members.
Benefits of Cigna GHA
Access to one of the largest medical networks, which includes more than a million hospitals and doctors worldwide.
Experience in establishing payment guarantees for clients to hospitals and doctors all over the world.
Access to service center and staff of international doctors and nurses is available every day, all year long.
Completely legal plans. We have experience working with clients to select or create comprehensive, cost-effective global compliance solutions.
Swift claim settlements. In 10 days or less, 92% of clean customer claims are paid, regardless of language or currency.
The chance to consult a therapist about any general life issues as well as mental, emotional, and emotional problems via the international employee assistance program. Anytime, assistance is offered.
Benefits that are optional include dental, long-term disability, life, accidental death and dismemberment, and evacuation/repatriation insurance.
The Cleveland Clinic's remote second opinions and fulfillment from foreign pharmacies are just a few examples of the "above-and-beyond" services offered.
3. Aetna Ascent Group Medical Insurance Plan
The Aetna Ascent plans are made for teams of 2 to 10 foreign workers. Each plan provides comprehensive, worldwide health care coverage as well as cutting-edge wellness initiatives that follow your employees around.
Plans are international and can cover foreign nationals living anywhere in the world.
Benefits of the Aetna Ascent Plan
Simple administration and execution of the plan, with yearly renewal dates
Adherence to local requirements and fronting agreements
Access for members to our network of more than 1.1 million providers worldwide
24-hour access to comprehensive member services
Mobile and web tools that are practical for people on the go
Access to the CARE Team, a group of medical professionals who can assist members before, after, and at any time during a trip by assisting with the filling of prescriptions, coordinating urgent medical care, and more.
Pained by financial indecision? Want to invest with Adam?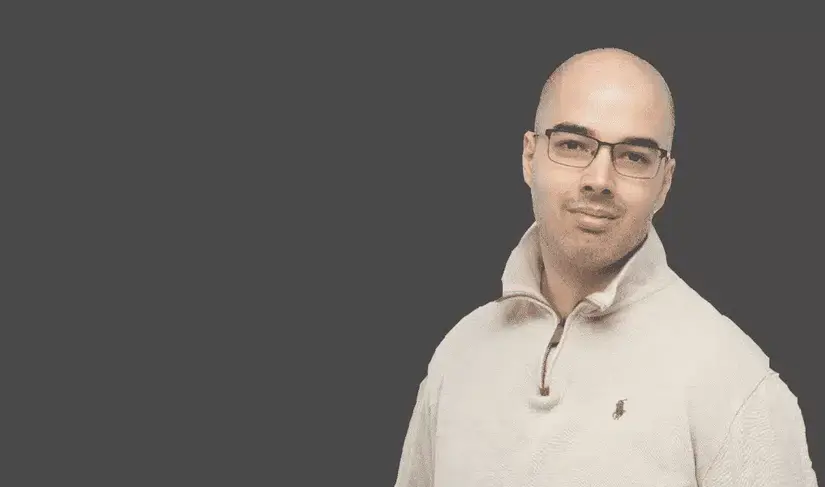 Adam is an internationally recognised author on financial matters, with over 622.8 million answer views on Quora.com, a widely sold book on Amazon, and a contributor on Forbes.