I often write on Quora.com, where I am the most viewed writer on financial matters, with over 665.9 million views in recent years.
In the answers below I focused on the following topics and issues:
What is the most misunderstood thing about money?
What are some pros and cons about being a 'digital nomad'?
Why is problem solving important in business?
During the 2020 stock market crash, somebody asked why do rich people invest in stocks? Do they realize it won't help this time? What does this reaction tell us about investing?
Is it better to move abroad if there's a recession?
If you want me to answer any questions on Quora or YouTube, or you are looking to invest, don't hesitate to contact me, email (advice@adamfayed.com) or use the WhatsApp function below.
Some of the links and videos referred to might only be available on the original answers.
What is the most misunderstood thing about money?
In the current media landscape, wealth itself is misunderstood.
You might be watching the news about Country Garden these days.
It could make the Evergrande story look small.
The company is majority owned by Yang Huiyan. She was formerly the richest woman in Asia:
At her peak, she was worth 28 billion.
It is now 5 billion, which could become less than a billion if the share price keeps decreasing.
If so, she will join the ranks of former billionaires, like the Japanese Tycoons who topped the Forbes Rich List in the 1980s.
So, when people call for wealth taxes and speak about wealth, they often don't understand that much of this wealth is just paper money.
If Amazon's stock increases of decreases by 10% tomorrow, it won't make much difference to Jeff Bezos' life.
It is just money going up or down on a screen.
It reminds me of an interview with the former Newcastle owner Mike Ashley, a billionaire.
He joked that when Newcastle supporters read that he is worth a few billion, they think he can withdraw at the ATM!
It was primarily based on Sports Direct's share price.
A better indication of wealth is:
How much dividends an owner is taking
How much of the wealth isn't linked to one stock (usually the founder's company).
For example, Denise Coates owns a gambling company in the UK.
She has been paid the most dividends and salary out of FTSE 100 bosses.
Her £421m pay in 2020 meant she earned over £1bn in four years
That is much more income than many billionaires who, on paper, are worth much more than her, but it is just mostly based on a stock going up in price.
There is a reason government usually taxes income and not wealth.
What is ironic is that most people understand the difference when it comes to small amounts of money.
Hardly anybody thinks that a middle-income earner making 80k a year should be taxed on the assumption that they are making 150k because their house and pension have increased in value!
Why is problem solving important in business?
As somebody who has run seven-figure revenue and profit businesses, I am in a good position to answer this question.
People don't pay for ideas or shiny objects.
They pay for value, perceived value and solving real or perceived problems.
However, there is a big aspect to this that people forget.
I pay others to solve my problems with the path of least resistance in mind.
In other words, why go through five steps if I can solve my problems in one step?
Why is Apple or Amazon massive?
Is it because of marketing, price or solving problems?
Partly.
But it is also because they make buying easy. You can buy it with a click of the mouse.
I am amazed at how many people and companies hide behind:
Processes. We have always done things this way.
Compliance and regulation, when often it is just conservative interpretations of said regulations and just their processes.
When I started my firm, I decided not to meet people in person (when it wasn't fashionable in my industry, unlike now).
This allowed me to target the world, not my local town, and make the buying process as simple as possible.
I would only deal with providers and solutions which solved problems AND had an easy sign-up process.
Sounds so simple.
But common sense isn't very common, especially in older industries.
What are some pros and cons about being a 'digital nomad'?
The biggest con is that taxes might come back to bite you.
The days of "living nowhere for no more than ninety days and not paying tax anywhere" are over.
Or at least, doing it safely.
You increasingly need a base somewhere.
When opening an investment or bank account, you must put down a tax identification number (TIN) and provide proof of address.
You face a tax risk later if you put down your home country's details.
The best thing to do is to have a low or no, tax base.
Examples include Cayman, UAE and Monaco.
Spend over six months of the year in the low tax base.
From there, you can travel around the world, making sure not to spend too long in any one country.
Apart from people taking tax risks without realizing, the most significant negatives are
Digital nomads aren't usually in their country's social security system. So, it becomes more important to get insured, save, invest, get a pension etc. These things, especially insurance, become more expensive as you age.
You might struggle to maintain good relationships with others. At that stage, it is better to become an expat who lives in one place and travels regularly.
The biggest positive is that you can learn about the world, travel, and do business simultaneously.
You also have the freedom to work wherever you want:
Why do rich people invest in stocks? Do they realize it won't help this time?
This question was asked during the stock market crash a few years ago.
Once again shows the wisdom of this eternal quote:
Is it better to move abroad if there's a recession?
It depends.
If there is a global recession, which seldom happens compared to local or regional ones, it won't help much.
Moreover, if you have an International presence, you don't need to care about your location.
Being international is easier than before. An online business person doesn't need to care about a local recession, but nor does an online language school teacher who has students globally.
Where moving abroad does make sense is if there is a recession AND you are very young.
I moved abroad, to a high-growth country, when I was very young, and the economic conditions back home weren't great.
Likewise, many young Canadians moved abroad during the recession in the 1990s to places like Hong Kong.
More recently, many young Greek people, and other people from struggling economies, have done the same.
If you move abroad when you are young, you have less to lose.
If you "fail", you just make your CV look better and get more experience.
Pained by financial indecision? Want to invest with Adam?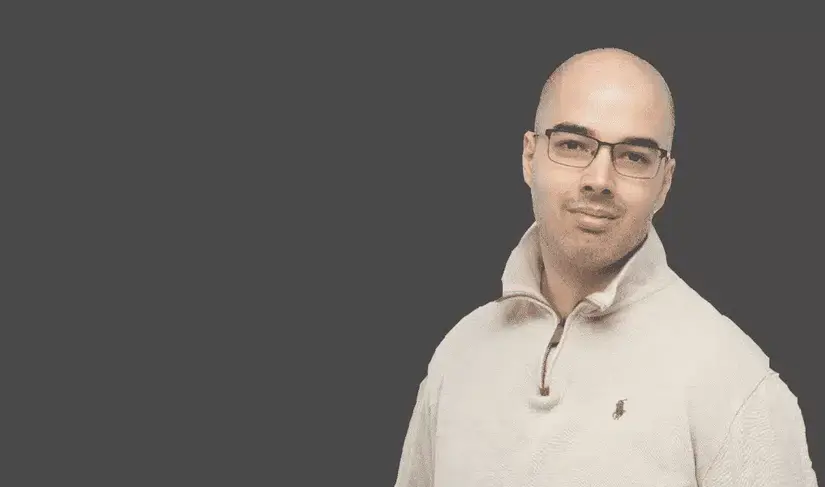 Adam is an internationally recognised author on financial matters, with over 668.8 million answer views on Quora.com, a widely sold book on Amazon, and a contributor on Forbes.