As the old adage goes, "you do not become a teacher for the money." While teaching English abroad will likely be one of the most life-changing experiences of your life, you probably should not count on the salary to fund your retirement on a tropical island.
However, there are some places where you can teach English and make a very good living, in addition to enjoying wonderful benefits.
In this article, we will take a look at the top-paying English teaching positions overseas, including the finest places to look for such opportunities and the highest salaries they provide.
When looking for English teaching jobs overseas, it is crucial to choose something that will allow you to make a living and provide you with meaningful experience.
It is true that most ESL teachers are not in it for the money, but the rewards and opportunities for development that come with the job more than make up for it.
You may make $2,000 to $6,000 per month as a teacher, depending on the country, the region, and your level of experience and education.
Keep in mind that high earnings are just one factor in making a teaching position overseas financially profitable. How much money you can put away while teaching English as a foreign language depends on a number of factors, including the local cost of living and benefits packages.
In addition to the ESL teacher income, many employers will provide other perks such as free housing, food, and transportation.
Despite the fact that some nations and regions continue to pay very little (such as teaching gigs in Thailand or Central America), other countries, particularly teaching employment in the Middle East and Asia, are giving English teachers shockingly large incomes. Jobs teaching English in these regions typically offer the greatest salaries.
Please keep in mind that these ESL pay projections are subject to change.
If you have any questions or want to invest as an expat or high-net-worth individual, you can email me (advice@adamfayed.com) or use these contact options.
The best time to invest, as a parent or teacher, is when you are moving countries.
You can also receive our free beginners guide for expat teachers to invest whilst living overseas by clicking here.
Where can you earn the highest salaries for international ESL teachers?
Middle Eastern countries like Saudi Arabia and the United Arab Emirates (UAE) offer some of the highest salaries for English as a Second Language (ESL) teachers in the world. Tax-free salaries for English teachers in the United Arab Emirates range from $2,000 to $5,000 per month.
Saudi Arabia, United Arab Emirates, Qatar, Oman, Kuwait, and Bahrain. The Arab countries of the Persian Gulf region have invested billions of dollars into their educational systems, particularly English language instruction, in order to become international players in the economic and political arenas.
Therefore, very alluring salary and compensation packages are being offered to bring in qualified English teachers.
However, competition for jobs is high (a Master's degree and/or professional expertise in education are usually necessary for many professions) because there are fewer openings than in Asia or Europe.
United Arab Emirates
The typical monthly wage for an English as a Second Language instructor is between $3,500 and $5,500 US Dollars, with cost of living between $1,200 to $1,900 per month on average.
Normal qualifications for this position include relevant work experience and a relevant teaching credential from the applicant's native country.
Abu Dhabi and Dubai, the two largest cities in the UAE, offer some of the highest wages in the world for English as a Second Language teachers.
Teachers in the United Arab Emirates might make anything from $3,500 to $5,500 per month (12,300 to 22,000 AED) based on their level of experience.
Teachers are in high demand, but just as in the rest of the Middle East, certification from your home country or at least a few years of experience are usually prerequisites for landing a position.
While highly qualified educators can earn up to and even more than $6,000 USD monthly, the median wage for educators in the UAE is closer to 16,000 AED ($4,350).
In addition to a generous pay, ESL teachers in the United Arab Emirates (UAE) are offered a wide range of perks, such as housing and relocation subsidies, homecoming flights, and government health insurance. Your income will be tax-free, which is a nice bonus.
When you consider everything, it becomes clear that cutting a teacher's wage here is very feasible.
Dubai and Abu Dhabi are two of the United Arab Emirates' most visited cities. You can hardly get more cosmopolitan than these world-class metropolises.
If you decide to make this area your permanent home, you will be spoiled for choice when it comes to dining, entertainment, and cultural pursuits. The United Arab Emirates also has a lower cost of living than the United States.
If you are an experienced English as a Second Language (ESL) instructor looking for a new adventure, or perhaps are starting out in this field and want an unparalleled opportunity to broaden your professional portfolio, then the United Arab Emirates (UAE) should be on your radar.
As a global hub for tourism and business, the UAE recognizes the importance of English proficiency amongst its population for socio-economic progress. This high demand translates to numerous job opportunities for ESL teachers.
A melting pot of nationalities, cultures, and languages, teaching in the UAE offers the chance to work with students from diverse backgrounds, enriching your pedagogical approach and cultural competence.
Besides the salary, packages can include health insurance, paid leave, round-trip flight tickets, and even housing allowance. These additional benefits reduce living costs, allowing you to save more of your income.
Living in the UAE
High Standard of Living: The UAE is known for its glitzy skyscrapers, modern infrastructure, and high standard of living. From expansive shopping malls to pristine beaches to an exciting culinary scene, the UAE has something to cater to every taste.
Safety: The UAE is considered one of the safest countries globally, with strict law enforcement and low crime rates, providing a secure environment for you to live and work in.
Travel Opportunities: Strategically positioned at the crossroads of Europe, Asia, and Africa, living in the UAE makes it convenient to travel and explore these continents on vacations and breaks.
Teaching ESL in the UAE presents a unique mix of professional gains, financial rewards, and an enriching cultural experience that is hard to beat. Hence, it's worth serious consideration when mapping out your ESL teaching career.
Japan
The typical monthly compensation for an English as a Second Language teacher here is from $2,200 to $5,000, with average monthly living expenses at $1,000.
A TEFL certification or equivalent work experience is usually desired but not required.
Japan has long been one of the most desirable destinations for native-speaker English teachers looking to broaden their horizons by teaching English in a foreign country.
Teaching in Japan has been increasingly popular because to the country's wide appeal as a whole, including its cuisine, snow-capped mountains, springtime cherry blossoms, warm bowls of noodles, and friendly people. Plus, depending on your credentials and expertise, monthly earnings in Japan might range from $2,200 to $5,000 (220,000 to 540,000).
In fact, the perfect candidate for some professions can receive perks like free flights and lodging support.
Though it is not required, having prior teaching experience can increase your chances of landing a job in Japan's fiercely competitive job market.
Most inexperienced educators choose to join the JET Programme, but it is important to weigh all of your options. The average salary for an English instructor in Japan through the JET program is $2,550 a month (about 280,000 yen).
When deciding where to teach English abroad, Americans should keep in mind that Japan has a high cost of living compared to the United States. With the average monthly cost of living in Japan being around $1,500 USD, it is clear that programs that give housing subsidies are in high demand.
Japan offers a wealth of opportunities that can enhance your professional journey. Japan's programs like JET (Japan Exchange and Teaching) are structured to welcome foreign teachers, offering extensive support and assistance to those new to the country.
Professional Development: Many schools provide ongoing training and development opportunities, allowing you to continually hone your teaching skills and methodologies.
Living in Japan
Japan offers a blend of traditional and contemporary living. From centuries-old temples and festivals to modern cities bursting with innovation, there's never a lack of things to explore and learn.
Japan boasts one of the world's lowest crime rates and most efficient public transport systems, ensuring a secure and comfortable living environment.
With mountains, beaches, hot springs, and spectacular seasonal changes, Japan is a haven for nature-lovers and outdoor enthusiasts.
Japan's healthcare stands among the best in the world. As a teacher, you will also gain access to its National Health Insurance, providing comprehensive medical coverage.
Japan offers prospective ESL teachers a rewarding blend of professional opportunities, immersive cultural experience, and high standard of living. If you're looking to elevate your teaching career while experiencing an enriching lifestyle, Japan could well be your next best move.
Qatar
The typical monthly compensation for an English as a Second Language teacher in Qatar is from $2,400 to $4,500. Monthly living expenses are expected to be around $1,000.
Bachelor's degree and TEFL certification are usually required, and a valid teaching license is typically required for international schools.
If you want a high pay to teach English as a second language and do not mind living in a dry, desert climate, then Qatar may be the place for you. Qatar is a tax haven for teachers, and its vibrant expat community means you will not feel homesick despite being hundreds of miles from family.
Having prior teaching experience and a TEFL certificate are both desirable but not required. The average monthly salary in Qatar is around $9,000 (or 16,300 QAR), or about $2,400 to $4,500.
In addition to competitive salaries, English as a Second Language teachers in Qatar can anticipate generous benefit packages.
Compared to the United States, the cost of living in Qatar is lower, making an English as a Second Language teacher's compensation go further. The wide wage range provides ample opportunity for financial planning.
Qatar presents a series of potentially lucrative and enriching opportunities for ESL teachers. Like the UAW, the country's strategic focus on economic advancement and international collaboration makes English proficiency of paramount importance. This necessitates a high demand for well-qualified and dynamic ESL instructors.
Qatar's diverse population entails teachers will have the opportunity to engage with a broad spectrum of learners.
Not to mention, many employers provide additional perks including health insurance, paid vacation, flight reimbursement, and sometimes even housing costs assistance. These benefits can significantly offset the cost of living, which can be quite high.
Living in Qatar
Qatar is admired for its high standard of living. Modern infrastructure, state-of-the-art amenities, and world-class recreations are the hallmark of the Qatari lifestyle.
Considered one of the safest countries globally, Qatar has stringent law enforcement and exceptionally low crime rates, providing a secure milieu in which to reside and work.
Qatar offers rich cultural heritage and tradition, providing a unique opportunity for expatriate teachers to immerse themselves in a novel cultural milieu, hence broadening their global perspectives.
Teaching ESL in Qatar offers a blend of professional advancement, notable financial rewards, and unparalleled cultural experiences. For ESL practitioners seeking a career path that offers both professional satisfaction and a high quality of life, Qatar indeed invites earnest consideration.
Kuwait
The typical monthly compensation for an English as a Second Language teacher here is from $2,600 to $4,000. Meanwhile, monthly expenses will run you about $1,500.
Experience and a TEFL certification are typically required for employment.
Jobs for native English speakers as language instructors are available thanks to the proliferation of foreign schools. Despite being surrounded by desert, Kuwait City is a bustling metropolis. It is a thriving expat community that is also clean and modern, with skyscrapers, parks, clubs, and shopping.
Tax-free monthly salary for English as a Second Language teachers in Kuwait range from $1,200 to $2,600 USD. For earnings in this area, most schools demand a teaching credential and some classroom experience.
The cost of living in Kuwait is low, which means that teachers of English can have a comfortable lifestyle without breaking the bank. Kuwait is a great place for aspiring ESL teachers due to its inexpensive cost of living, its contemporary metropolis, and its generous compensation range.
As with the other nations in the Gulf, Kuwait understands the importance of English in fostering international connections and economic growth. Your skills as an ESL teacher will be in high demand, and you'll be helping the nation and its people thrive.
With a mix of local and expatriate communities, you can expect to encounter students of all ages and backgrounds, providing a stimulating and dynamic teaching experience.
Kuwaiti employers often also offer additional benefits like comprehensive health insurance, paid leave, flight allowance, and even housing assistance. These perks make living in Kuwait a more affordable and enjoyable experience.
Living in Kuwait
Kuwait is known for its hospitality and amicable residents, making it an enjoyable place to live and work. The nation is rich with culture. Museums, galleries, traditional markets, and local festivals offer ample opportunities to delve into the nation's past and present.
Rest assured that Kuwait is remarkably safe, with low crime rates and stringent law enforcement. The nation also boasts a modern infrastructure and convenient public services for its residents.
Kuwait may be a relatively small country, but it packs a punch when it comes to natural beauty and leisure activities. Beaches, parks, shopping centers, and a lively dining scene make weekends and holidays all the more enjoyable!
Kuwait offers a unique combination of professional opportunities, financial rewards, and an amicable environment for ESL educators seeking a new chapter in their careers.
Oman
The typical monthly compensation for an English as a Second Language teacher in Oman is from $2,000 to $3,500. Monthly expenses are around $800.
Oman is one of the most advanced Arab countries, and its educational system has advanced rapidly in recent years.
With a monthly salary of $2,000 to $3,000 (750 to 1,350 OMR) as a teacher in Oman, you can live comfortably and save heavily due to the country's low cost of living.
Despite the restricted availability of teaching positions, this is a fantastic chance to contribute to the growth of the English as a Second Language (ESL) industry in Oman. Those who are interested in teaching in Oman will be compensated well for their services.
This idyllic nation, situated on the southeastern coast of the Arabian Peninsula, presents an engaging blend of professional opportunities, cultural experiences, and a welcoming community.
Oman has set its sights on economic diversification and international collaboration – and a command of the English language plays a crucial role in achieving this vision. As an ESL educator, you'll be at the forefront of empowering young minds and professionals alike to help the nation progress.
Teaching in Oman offers a chance to work with students from various age groups, backgrounds, and learning needs. This dynamic environment can enrich your teaching experience and foster cultural sensitivity.
Beyond your base salary, Oman-based employers often provide supplemental benefits, such as health insurance, paid leave, flight allowances, and in some cases, housing assistance. These perks can ease the cost of living and make life in Oman even more enjoyable.
Living in Oman
Oman is renowned for its friendly and hospitable people, fostering a sense of community and belonging among residents, including ESL teachers.
Oman, with its millennia-long heritage spanning hundreds of years, offers a treasure trove of cultural discoveries. Between traditional markets, historical sites, museums, and local festivities, ESL teachers can immerse themselves in the unique traditions and customs of Oman.
Oman boasts well-established security measures and strict law enforcement, and is recognized as one of the safest countries worldwide. Add to that a modern infrastructure and convenient public services, and you've got the ideal setting in which to live and work.
Oman is abundant with natural wonders – from rugged mountain ranges to pristine beaches, lush green valleys to vast deserts, you'll discover diverse sceneries at every turn. The opportunities for exploration are endless!
For a teacher, Oman offers a wealth of professional enrichment, attractive financial rewards, and unforgettable cultural experiences for ESL educators seeking an exceptional career move.
South Korea
Monthly salaries for ESL instructors range from about $1,700 to $2,650 USD (depending on work kind, experience, and credentials). Monthly expenses in South Korea range from $900 to $1000.
A Bachelor's degree is usually necessary for jobs, with a TEFL certificate and teaching experience being perks but not necessities.
South Korea is a popular choice for English teachers because of the country's thriving economy and long-standing dedication to education.
A superb international experience and fantastic travel prospects throughout Asia, Korea offers a fantastic blend of cutting-edge, modern cities and thousands of years of history and culture. In addition, after COVID-19, South Korea was among the first nations to hire international English teachers.
Furthermore, South Korea is a great place to teach English and make some extra cash. As a result, it will likely be among the top contenders for highest pay for English teachers in 2023.
South Korea is becoming increasingly popular as a destination for English teachers due to the country's competitive wage and benefits packages for ESL instructors.
South Korea is a great place to teach overseas because of the inexpensive cost of living and plentiful prospects for overtime and bonuses. To teach English in Korea, particularly through the EPIK program, you will need a bachelor's degree and a TEFL certificate at the very least.
With its booming economy and worldwide technological influence, South Korea recognizes the value of English proficiency. As an ESL teacher, you would play a pivotal role in helping individuals reach their potential and enable the country's development.
Teaching in South Korea gives you opportunities to work with different groups of learners, from children to adults, each bringing unique challenges and rewards. This diverse environment can definitely elevate your teaching experience to another level!
Employers often offer extra benefits such as paid accommodation, health insurance, paid holidays, and even reimbursement for airfare. These perks make living and working in South Korea a more affordable (and even more appealing) experience.
Living in South Korea
With centuries-old traditions coexisting with cutting-edge modernity, South Korea is a cultural wonderland. Exploring palaces, sampling local cuisine, engaging in traditional festivals, or simply strolling around vibrant city streets would lead to endless cultural encounters.
South Korea is widely recognized as a safe country with an efficient transportation system, advanced technology, and high-quality healthcare, making it an ideal place to live and work.
South Korea is a land of stunning beauty, with landscapes ranging from bucolic countryside to mountain ranges to coastal areas. At the same time, cities like Seoul and Busan provide bustling urban retreats filled with exciting entertainment and dining options.
In summary, South Korea offers ESL educators the perfect blend of professional advancement, financial returns, and a thrilling cultural adventure.
Taiwan
Based on hourly wage, experience, and certification, the average income for an ESL teacher in Taiwan is $2,000 to $3,000, while monthly living expenses are at $1,000.
A Bachelor's Degree is typically required for employment.
Taiwan, an island off the southeastern coast of China, is another fantastic location for teaching English as a foreign language abroad.
It is a rare chance to learn about Chinese culture in a subtropical (think Florida or Jamaica) setting. In addition, the number of COVID-19 cases in Taiwan is among the lowest worldwide.
ESL teachers in Taiwan can expect to earn $2,000 to $3,000 per month (60,000 to 90,000 TWD), which is comparable to ESL teacher earnings in South Korea, but with an even cheaper cost of living, warmer winters, and nearly tropical summers.
Jobs teaching English as a second language (ESL) can be found in a wide variety of settings, from preschools to universities, both public and private. It is common for ESL teachers in Taiwan to put away $1000+ per month.
Although a TEFL certificate is not mandated by law in Taiwan, most schools do need it. Teachers in Taiwan are required to have a bachelor's degree (or an associate's degree in some situations) and pass a background check.
As Taiwan strengthens its position in the global marketplace, English skills are more sought-after than ever. By choosing to teach ESL in Taiwan, you'll help empower students to connect internationally and contribute to their country's progress.
As an ESL teacher in Taiwan, you'll encounter a range of students from different age groups and backgrounds.
Many employers in Taiwan offer enticing additional benefits, such as accommodation subsidies, health insurance, paid holidays, and even end-of-contract bonuses. These perks can substantially ease the cost of living and enhance your overall experience in Taiwan.
Living in Taiwan
Diving into Taiwan's rich culture is a memorable experience. Traditional markets, historic temples, colorful festivals, and a globally recognized food scene are just a few of the cultural treats in store for you.
Taiwan is not only safe but also offers high-quality public services, modern infrastructure, and an efficient healthcare system, making it an ideal destination for work and lifestyle.
Taiwan offers a stunning balance of city and nature: bustling metropolises like Taipei contrast with picturesque landscapes, spanning lush mountains, hot springs, and stunning seaside views. There's always a new place to explore during your time off!
In sum, Taiwan presents a fantastic blend of professional opportunities, financial advantages, and cultural experiences for ESL teachers.
China
Monthly salaries for ESL instructors range from about $1,400 to $4,500 USD (depending on experience and education). Monthly living expenses in China can go up to $1,000. A Bachelor's Degree is typically required for employment.
China is full of contrasts between the old and the new, the East and the West, from the futuristic skyscrapers of Shanghai to the imperial opulence of Beijing's Forbidden City and Xi'an's ancient treasures.
There are 300 million Chinese students enrolled in English courses each year, making China the largest TEFL job market in the world and offering some of the best salaries for ESL teachers.
When it comes to hiring English language instructors, China ranks high. Many English as a Second Language (ESL) teachers are able to amass sizable savings in China due to the high demand for their services, the competitive salary offers, and the low cost of living.
You can obtain a job at a public or private school in China if you decide to become a teacher there. Your efforts will make a difference in the lives of your pupils because of the increased demand for English abilities among Chinese university applicants.
To teach English as a foreign language in China, you need a bachelor's degree and a TEFL certificate. In addition to the many advantages of teaching English in China, many of the employment packages in China include a TEFL certification course.
The world's most populous nation offers ESL teachers a vibrant mix of professional development, cultural experiences, and fantastic lifestyle choices. As a key economic powerhouse globally, China emphasizes English proficiency to aid its international endeavors.
Additionally, various benefits are often offered by employers such as free accommodation, flights home, health insurance, and paid holidays.
Living in China
China is a fascinating melting pot of ancient customs and ultra-modern advancements. As an ESL teacher, you'll have a unique opportunity to navigate this intriguing blend and experience festivals, historical landmarks, arts, and cuisines firsthand.
Chinese people are known for their hospitality and peace-loving nature. The Confucian philosophy of harmony and respect pervades the society, fostering a welcoming environment for newcomers.
China's advancements in technology improve everyday living, making everything from commuting to ordering groceries seamless. As an ESL teacher, you'll get to experience this convenience which can make for a smoother transition and comfortable living.
China's diverse terrain offers multiple delights – from the bustling metropolises of Shanghai and Beijing to the breathtaking natural beauty of Zhangjiajie National Forest Park and the mysteries of the Silk Road.
China presents an irresistible combination of professional growth, substantial financial rewards, and a unique cultural journey for ESL educators.
Vietnam
The typical monthly compensation for an English as a Second Language teacher here is from $1,200 to $2,100. Monthly expenses amount to around $700.
A Bachelor's degree and TEFL certification are typical prerequisites.
Vietnam has a substantially cheaper cost of living than most of the other nations on the list, making it a more attractive option for English as a Second Language teachers despite lower earnings.
If you do not go all out on a place to live, you can save anywhere from $1,200 to $2,100 per month (27,000,000 to 48,000,000 VND).
Although it is true that ESL teachers in Asia have a number of options, few choose Vietnam despite the fact that it is a stunningly beautiful and welcoming country.
Saigon and Ho Chi Minh City both provide several contemporary conveniences and active multinational communities. Teachers who are interested in traveling around Asia on a budget will find that Vietnam is an excellent home base.
This vibrant Southeast Asian country offers a unique blend of professional growth, cultural exposure, and life-changing experiences.
English is increasingly important in Vietnam, especially as the country continues to develop its economy and strengthen its international ties.
Living in Vietnam
Vietnam is renowned for its friendly locals who welcome foreigners with open arms. Their deep sense of community will quickly make you feel at home, stretching beyond your work environment.
Vietnam boasts a rich cultural heritage, with a culture and history unlike any in the region. As an ESL teacher, you'll experience local traditions, sample authentic Vietnamese cuisine, and visit historic sites in your free time. Coupled with a low cost of living, Vietnam is an appealing destination for most.
Offering an array of natural wonders from the rustic charm of Sapa's terraced fields to the majesty of Halong Bay, and the lush greenery of the Mekong Delta, Vietnam is virtually a paradise for nature-lovers and adventure-seekers alike.
Vietnam offers a unique environment for professional development, cultural appreciation, and diverse experiences for ESL teachers.
How much can you earn teaching ESL online?
This article focuses on foreign settings, particularly in the Middle East and Asia, but that does not mean you can not create a decent living somewhere else. The annual salary range for ESL teachers in the US is $40,000 to $75,000.
A Master's degree, in addition to experience and credentials, typically results in a large pay increase in most careers.
More teaching jobs and greater salaries can be found in major cities and villages with a large number of international and immigrant students, but these places may also have a higher cost of living.
Teachers at international schools around the world also earn highly competitive salaries. This varies widely by country and location, with greater experience and education typically being prerequisites for such employment.
Those who are interested in making teaching overseas their profession have the choice of working at an international school or for an online teaching organization.
Finally, teaching English online is a fantastic method to get into the teaching field, meet people from all over the world, and reduce expenses without sacrificing freedom.
Earning $14-$22 per hour, on average, might mount up over time, especially when compared to the costs of traveling, living abroad, and working abroad.
People who are unsure if becoming an ESL teacher is the right career move for them, new teachers who want to gain experience in the field, and ESL professionals whose duties prevent them from working abroad all have a great opportunity to do so by teaching English online.
Why should you consider teaching abroad?
You've heard it said before that travel is the only thing you can buy that makes you richer. But what if you could finance your travels while enriching your personal and professional life? How, you might ask? The answer lies in teaching abroad.
Teaching abroad has increasingly become a popular choice for both new graduates seeking meaningful experiences before heading into their designated profession, and seasoned educators looking for a change of scenery or a new challenge.
Through teaching abroad, individuals not only immerse themselves in a new culture, but they also get the opportunity to contribute positively towards it, fostering global understanding and enriching their personal growth.
Personal Growth
Embarking on a teaching journey overseas can be both exciting and daunting, but it ultimately offers an incredible opportunity to expand your horizons and grow as an individual. Here's how teaching abroad can contribute to your personal development.
Teaching abroad is an excellent way to fully immerse yourself in a completely different culture and way of life. It allows you to experience and appreciate the nuances of another culture on a deeper level than just a short trip would.
You'll get to learn first-hand about local customs, practices, and societal values, ultimately broadening your understanding of the world.
Stepping out of your comfort zone can lead to significant personal growth, and teaching abroad will inevitably challenge your limits.
From adjusting to new teaching methodologies to adapting to unfamiliar cultural norms, you'll have countless opportunities to develop a greater sense of adaptability and resourcefulness.
Living and teaching in a new environment can provide a fresh perspective on your own life and values. As you encounter unfamiliar situations, you'll have the chance to reevaluate your priorities and beliefs, leading to a deeper understanding of both yourself and the world around you.
Additionally, teaching abroad gives you the opportunity to develop your communication skills, cultural sensitivity, and ability to connect with diverse groups of people.
By choosing to teach abroad, you're embarking on a transformative journey that not only imparts knowledge to others but also fosters personal growth that will enrich your life in immeasurable ways.
Professional Development
Teaching abroad is not merely an adventurous escape; it's an investment in your career. It equips you with skills and experiences that are highly valued in the educational field and beyond.
Teaching abroad exposes you to various educational systems and teaching methodologies. You may be teaching large classes or perhaps one-on-one sessions, in formal school settings or less conventional environments.
This diverse range of experiences can sharpen your teaching abilities, making you a more versatile and effective educator.
In an increasingly globalised world, having international working experience can elevate your resume. Employers often value candidates who have proven they can navigate and succeed in different cultural contexts.
Your exposure to a novel culture and work environment can demonstrate your openness to new experiences and your adaptability, which are sought-after qualities in any line of work.
Living and working in a foreign country allows you to build a network with skilled professionals from various backgrounds. This network can provide valuable career opportunities, introductions, collaborations, or insights from different perspectives.
Whether you plan to continue a career in education or venture into a different sector, the professional benefits of teaching abroad are manifold. It not only enriches your skills and understanding but also grants you competitive advantages in the global job market.
Meeting New People
One of the most enriching aspects of teaching abroad is the opportunity to meet and forge connections with individuals from all walks of life.
This experience not only sheds light on different perspectives but also nourishes your sense of empathy and understanding.
Teaching abroad provides a unique chance to interact with people from diverse backgrounds, whether they're fellow teachers, students, or community members.
These connections will help you understand the local context better and make your experience more fulfilling. Plus, you'll have an expanded global network to call upon, both personally and professionally.
Living and working in a foreign country can be a powerful bonding experience. As you navigate cultural challenges and celebrate triumphs together, you're bound to form strong connections and lasting friendships.
These relationships can be a source of support during your time abroad and a valuable network when you return to your home country.
Working with educators and professionals from across the globe offers you the chance to build relationships that could transcend your teaching experience. These connections can be essential for future collaborations, career opportunities, or even personal development.
Sharing experiences and exchanging ideas with your international counterparts will expand your understanding of global issues, teaching practices, and cultural nuances.
You're not only crossing borders to share your knowledge but also investing in relationships that could lead to enrichment and growth that last a lifetime.
Travel Opportunities
A significant draw for many who choose to teach abroad is the chance to explore new and exotic locations.
Living in a foreign country enables you to delve deeper into the heart of your destination, offering travel experiences not easily accessible to tourists.
As a resident and educator, you'll have ample time to explore your host country beyond the typical tourist trail. You can take a slow, immersive approach to appreciate the hidden gems, local festivals, and off-the-beaten-path destinations.
Additionally, living abroad can serve as a base to explore neighboring regions and countries with greater ease.
In many popular teaching destinations, the cost of living can be significantly lower than in your home country.
This affordability allows you to save money while indulging in new experiences, excursions, or longer trips. Some teaching contracts may even include generous vacation time, enabling you to optimize your travel plans.
Living in a foreign country as a teacher can provide you with exclusive opportunities that might not be accessible to tourists or short-term travelers. From attending local cultural events to forging connections with community members, your residency experience lends you insider access to authenticity.
In essence, teaching abroad invites you to journey beyond the limits of conventional travel. You'll have the opportunity to immerse yourself in the tapestry of a new culture and satiate your wanderlust with unforgettable adventures.
Making an Impact
Arguably, one of the most rewarding aspects of teaching abroad is the opportunity to make a true difference in the lives of your students and the broader community.
Some teaching programs abroad specifically concentrate on areas where there are limited resources for education.
By teaching in these communities, you're giving students a chance to learn from experienced educators and access quality teaching resources. This can significantly help in overcoming educational inequities and opening new opportunities for these students.
Being from a different cultural background, you bring a wealth of unique perspectives to the classroom setting. This enriches the learning experiences for students, exposing them to different worldviews and ideas. It encourages open-mindedness and welcomes diversity in the classroom.
Teaching abroad is a two-way street. While you impart knowledge to your students, you also have the opportunity to learn from them about their culture, beliefs, and values. This exchange fosters mutual respect and understanding, breaking down barriers, and promoting a more tolerant, inclusive world.
Teaching abroad enables you to make a meaningful difference in the global community, leaving lasting, positive effects on your students, colleagues and the wider community.
Gaining a Broader Worldview
Teaching in a different culture makes you a global citizen. By living and working abroad, you gain an expanded understanding of the world that extends beyond the geographically-bound constraints of your native country.
While you adjust to living and working in a different society, you may confront issues and circumstances that you might not have experienced in your home country.
This can provide firsthand insights into global matters such as poverty, education equity, cultural preservation, environment, etc. Indeed, it widens your perspective on global challenges and deepens your understanding of their complexities.
Interacting regularly with people of different traditions, customs, and beliefs sets a solid foundation for cultural understanding.
You'll learn to appreciate the beauty and diversity of different cultures while becoming more respectful and tolerant of people's differences- an essential trait for a globally conscious citizen.
Living in a new country inevitably involves adapting to new settings, routines, and norms. This adaptability is not just survival skills in a new country but also a learning curve to attune to varying circumstances, enhancing your emotional intelligence and coping mechanisms.
Going abroad to teach opens the door to understanding our collective global society better. It presents perspectives that challenge your insights and attitudes, ultimately fostering a broadened worldview.
Conclusion
Teaching English as a Second Language (ESL) abroad can be a rewarding and life-changing decision. It allows you to grow professionally, experience cultures at close quarters, and broaden your perspectives.
Beyond merely teaching, it's an opportunity to become a global citizen, break down linguistic barriers, and strengthen international understanding.
The global demand for English education has never been higher, and countries worldwide are extending warm invitations to competent ESL teachers.
Whether you decide to embrace the technological advances in China, the juxtaposition of modernity and ancient traditions in South Korea, the luscious landscapes of Taiwan, or the historic charm of Vietnam, each country offers unique and fulfilling experiences for ESL teachers.
Financially, teaching ESL often comes with attractive salary packages, made even more appealing with the addition of benefits such as accommodation allowances, health insurance, paid vacations, and sometimes even airfare costs.
While the specifics vary by country and contract, many ESL teachers find they can live comfortably, explore their new surroundings, and even save money.
Teaching ESL abroad not only presents an opportunity to impact individual students and contribute to the global community, but it also offers teachers a chance to enhance their own lives both professionally and personally.
It is much more than just a job or an opportunity to travel. It's a transformative journey that can greatly enhance both your personal and professional life.
It allows for immersion in a new culture, providing room for growth and self-reflection. It offers valuable professional experience and networking opportunities, making you a more appealing candidate in today's competitive job market.
The chance to meet an array of people, form lifelong friendships, and expand your social circle is an enriching experience.
Living in a foreign country presents unique travel opportunities that enable you to explore regions beyond the typical tourist trail. Furthermore, the impact you can make by bringing quality education to underserved communities is deeply rewarding and often life-changing.
Finally, teaching abroad broadens your worldview, giving you firsthand understanding of global issues, fostering cultural sensitivity, and enhancing your adaptability.
Pained by financial indecision? Want to invest with Adam?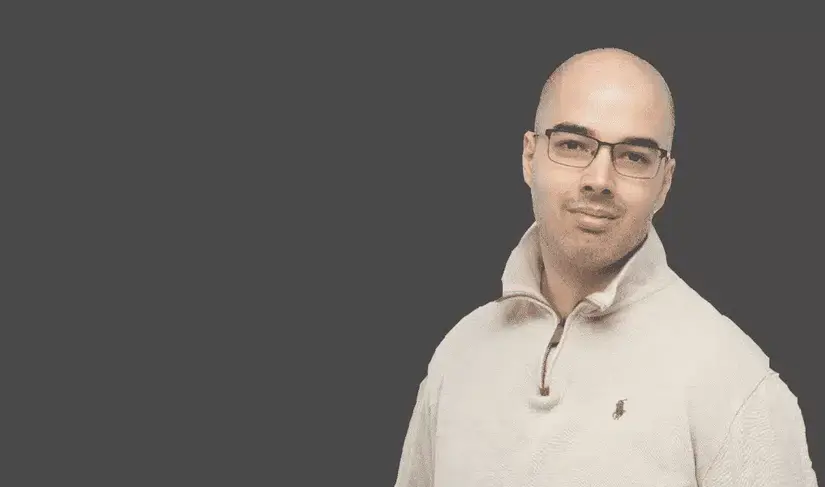 Adam is an internationally recognised author on financial matters, with over 668.8 million answer views on Quora.com, a widely sold book on Amazon, and a contributor on Forbes.