In this article we will speak about which Countries Pay the Highest Salaries for International Teaching Abroad.
If you have any questions or want to invest as an expat or high-net-worth individual, you can email me (advice@adamfayed.com) or use these contact options.
Which Countries Pay the Highest Salaries for International Teaching Abroad?
Some of you're considering teaching in a different country and want to know which places offer the highest salaries for teaching abroad.
We've got you covered.
In this article, we'll guide you through the top 5 countries that pay well for teaching overseas.
It is estimated that the best-paying teaching jobs abroad are primarily found in Asia.
However, there are also other countries geographically closer to the UK where you can teach and earn a decent monthly wage.
For example, Russia – particularly in Moscow, which is technically part of Europe.
The average teacher's salary there ranges from £1000 to £2000 per month.
But some schools in other countries may offer more competitive wages depending on your experience.
Your potential earnings as an English teacher abroad can vary significantly depending on:
— Country
— Region
— Your teaching experience
— Qualifications.
Based on such factors, the salaries can range from $2,000 to over $6,000 per month.
However, it's important to remember that a high salary isn't the only factor that contributes to a financially rewarding teaching job abroad.
Consider the local cost of living and benefits packages to determine how much you can save while teaching.
Some positions may offer additional benefits such as accommodation, meals, and travel expenses, along with the teacher's salary.
Some countries and regions may still offer lower pay, like teaching opportunities in Thailand or Central America.
Whereas you can have a higher salary in other parts of the world, particularly the Middle East and Asia.
They offer surprisingly strong salaries for English teachers. The highest-paid teaching jobs are often found in these regions.
So, without any delay, let us have a look at the best countries abroad that pay higher salaries for teaching jobs.
Best Countries Abroad that Pay Higher Salaries for Teachers
Note that the actual salaries offered to the teachers may vary based on their qualifications in specific regions.
However, I tried to come up with the average salaries offered in each of these countries.
UAE
The United Arab Emirates (UAE) is a collection of 7 states, including the renowned cities of Abu Dhabi and Dubai.
These two are specifically known for their impressive skyscrapers and luxurious lifestyle.
Both Abu Dhabi and Dubai offer the highest-paying teaching jobs in the world, with salaries ranging from £2500 to £4150 per month.
Notably, these salaries are untaxed, unlike the UK system.
However, it's essential to consider the high cost of living in these cities, as they rank among the top 25 most expensive cities worldwide.
Despite this, the opportunities for high earnings in the UAE are abundant, with many teaching vacancies available.
On average, teacher salaries in the UAE range from $3,500 to USD 5,500 per month, depending on experience and qualifications.
At the same time, the cost of living typically ranges from $1,200 to $1,900 per month.
Meeting job requirements often entails having teaching certification or substantial teaching experience from one's home country.
Abu Dhabi and Dubai offer the highest-paid teaching positions globally.
While some highly experienced teachers may earn over USD 6,000 per month, the average salary is around 16,000 AED ($4,350).
Teaching in the UAE comes with extensive benefits, including:
— A housing allowance
— Relocation assistance
— Flights home
— Government health care
Moreover, the salary is usually tax-free, making it a financially attractive option for teachers.
With these benefits, saving money on a teacher's salary in the UAE is very feasible.
Dubai and Abu Dhabi are the most popular destinations in the UAE, offering a cosmopolitan lifestyle.
They are known for having top-notch restaurants, beaches, nightlife, and cultural activities.
The cost of living is generally lower than in the United States, making the UAE an appealing choice for teachers seeking a great career.
Saudi Arabia
Saudi Arabia, a vast country with over 50% desert, holds the title of the largest nation in Western Asia.
As a monarchy in the Middle East, it is renowned for being a major oil producer.
It also upholds a strong religious atmosphere centered around Islam.
The teaching jobs available here are the second highest paying among international opportunities.
The salaries usually range from £2270 to £4000 per month, almost on par with the UAE, and these figures remain untaxed.
The country places significant emphasis on education, aiming to provide high-quality learning.
The main objective is to offer education to children aged 6-19 and eradicate illiteracy among adults.
This dedication to education is likely why they generously reward teachers from English-speaking countries.
This is because such teachers can bring their Western teaching expertise to various subjects taught in English.
It could become a contributing factor to the nation's educational progress.
By teaching in Saudi Arabia, you can embark on a rewarding journey and be part of one of the highest-paid teaching jobs abroad.
Kuwait
Kuwait, a small state located in the northernmost part of the Persian Gulf, stands among the wealthiest countries per capita in the world.
Though not as developed as its neighboring countries, it offers the third-best paid teaching opportunities abroad.
Kuwait is a great country for teaching with salaries ranging from £1400 to £4000 per month.
Recently, Kuwait has been directing more funds into its education system.
This is driven by the government's commitment to equipping the younger generation with educational skills for global competitiveness.
This investment has secured Kuwait's position as the third highest-paying destination for teaching jobs overseas.
English teacher salaries in Kuwait average between $2,600 to USD 4,000 per month, tax-free, depending on the job type, experience, etc.
Many opportunities exist due to the abundance of international schools, especially in Kuwait City, a vibrant city surrounded by desert.
Employers typically require teacher certification and experience, particularly for the higher salary range.
Despite the affluent nature of Kuwait, the cost of living remains reasonable, contributing to a high quality of life for teachers.
With a modern cityscape, green parks, entertainment options, and a thriving expat community, Kuwait presents an appealing destination.
Especially for prospective teachers looking for a rewarding and well-compensated teaching experience.
Oman
Oman, as one of the most developed countries in the Arab world, has seen rapid advancements in the education system in recent years.
English teacher salaries in Oman range from $2,000 to USD 3,500 per month, or 750 to 1,350 OMR, depending on some factors.
The cost of living in Oman is remarkably low at around $800 per month.
This allows the teachers to live comfortably and save substantially while they are working as a teacher in Oman.
Oman, positioned in the southeastern area of the Arabian Peninsula, is the oldest independent state in the region.
It also boasts a relatively low crime rate compared to most other countries.
Although Arabic is the main language, English is widely understood and spoken.
With a teaching job in Oman, you can expect an average rewarding salary of approximately £1500 to £2650 per month.
The country places a high emphasis on education, with a literacy rate exceeding 90%.
It also strives to equip students with the right skills to meet the economy's needs.
Over the past 30 years, Oman's development has been steady and marked by significant improvements.
Especially on par with the neighboring Arab countries.
Choosing to teach in Oman offers a competitive salary.
It also provides a valuable opportunity to contribute to the country's educational development.
Therefore, it makes Oman one of the top five best-paid teaching programs abroad by country.
China
China, with its staggering population of over 1 billion people is the world's most populous country and ranks as the fourth-largest in size.
While China falls on the lower end of the pay scale for teaching jobs abroad, it still secures a spot in our top five.
This is because it is known to offer monthly wages ranging from £1130 to £2000.
As the most popular destination for TEFL experiences, China seeks TEFL-qualified individuals to teach English to its population.
By doing so, it offers a lucrative opportunity for those looking to teach English abroad.
However, it's essential to note that TEFL teachers in China may earn less than fully qualified teachers in other subjects.
Nevertheless, China offers a diverse array of subjects to teach, such as:
— Physical Education
— Music
— Performing Arts
— Social Studies
These subjects are also known to provide a more substantial salary.
If you are considering teaching in China, explore the specific requirements you need to meet.
China serves as one of the world's largest employers of ESL teachers due to its high demand for English skills.
Especially the students pursuing higher education who are in need of learning English.
English teachers in China enjoy the benefits of generous packages, a low cost of living, and ample job opportunities.
This allows the teachers to save considerably while teaching in China.
You can choose to work through a private company or secure a position at a public school.
Wherever you choose, your contributions as an English teacher can make a significant impact on your students' lives.
To teach in China, obtaining a TEFL certification and holding a bachelor's degree are necessary requirements.
Many employment packages in China even include a TEFL certification course.
This would further enhance the appeal of China as a destination for teaching English abroad.
Japan
The average salary for English teachers in Japan ranges from $2,200 to $5,000 USD per month.
This is usually based on the job type, experience, and other contributing factors.
The appeal of teaching in Japan lies in its:
— Rich cultural experiences
— Cuisine
— Scenic mountains
— Beautiful cherry blossoms
— Friendly people.
Some teaching positions in Japan even offer additional bonuses, such as housing assistance and free flights.
This is done by the educational authorities to attract the right candidates.
While previous teaching experience is not required, it can be advantageous to have it as the job market in Japan is highly competitive.
Many less experienced teachers opt for the JET Programme, where teachers earn an average monthly wage of USD 2,550 (280,000 JPY).
However, it's crucial to consider the high cost of living in Japan compared to the United States.
It is estimated that the monthly expenses can reach up to at least USD 1,500.
For this reason, programs that provide housing subsidies become highly desirable options for teachers planning to teach in Japan.
Qatar
The average salary for ESL teachers in Qatar ranges from $2,400 to USD 4,500 per month
This is based on the specific job type, experience, and other contributing factors.
If you don't mind a dry, desert climate, Qatar can be an attractive destination due to its high ESL teaching salary.
Another added advantage is the safety it offers to Western professionals.
While having teaching experience is beneficial, TEFL certificates are typically required to secure teaching positions in Qatar.
The country boasts a lively expat community, providing a sense of camaraderie for foreigners living far from home.
English teachers in Qatar can also look forward to extensive benefits packages.
These often include housing, flights, and a potential transportation allowance.
Additionally, the lower cost of living in Qatar compared to the United States means that ESL teachers can make substantial savings.
South Korea
The average salary for ESL teachers in South Korea ranges from $1,700 to USD 2,650 per month.
This attractive salary, along with benefits such as housing and flight reimbursement, is drawing English teachers to the country.
With additional benefits like overtime, bonuses, a lower cost of living, etc., South Korea is one of the top destinations for teaching abroad.
Generally, a TEFL certificate and bachelor's degree are minimum requirements to teach English in Korea.
This is particularly applicable to the EPIK program.
Prior experience is preferred but not always necessary to secure teaching positions in South Korea.
Taiwan
The average salary for ESL teachers in Taiwan falls in the range of $2,000 to USD 3,000 per month.
Compared to Korea, Taiwan offers even milder winters and near-tropical summers, along with a lower cost of living.
ESL teaching positions are available in various educational settings, such as:
— Kindergartens
— Universities
— Public schools
— Private institutions.
Many ESL teachers in Taiwan find it feasible to save around $1,000 per month, thanks to the favorable financial conditions.
While Taiwan does not legally require ESL teachers to hold a TEFL certification, most schools prefer applicants with this qualification.
Additionally, a bachelor's degree (or an associate degree) and a clear background check are typically necessary for a teaching job in Taiwan.
Vietnam
You might be surprised to see Vietnam on the list, but yes, Vietnam also falls under this category.
The average salary for ESL teachers in Vietnam falls between $1,200 and USD 2,100 per month.
Although the salaries may not be as high as in other countries on the list, Vietnam boasts a significantly lower cost of living.
With living costs of around $700 per month, Vietnam enables potential savings for teachers who avoid extravagant housing choices.
Despite not being the most popular destination in Asia, Vietnam is a remarkably beautiful and welcoming country with much to offer.
Cities like Ho Chi Minh City and Saigon provide modern amenities and vibrant international communities.
Moreover, affordable regional travel options make Vietnam an excellent choice as a low-cost base for teachers interested in exploring various Asian destinations.
Tips for Teaching Jobs Abroad
On this list, each country naturally offers a wide range of salaries.
Inexperienced teachers, particularly those without any TEFL or teaching certification, can expect to earn salaries on the lower end.
Conversely, individuals with several years of experience, a relevant degree, and a TEFL certification will have the potential to earn more.
This is irrespective of the chosen destination for the teacher.
Obtaining a TEFL certificate is highly recommended for anyone interested in teaching English abroad.
It equips individuals with the necessary skills for the classroom and enables them to provide students with a valuable learning experience.
Moreover, many TEFL programs offer job placement assistance in the country where the certification is obtained.
Consider exploring opportunities in teaching test preparation as well.
Acquiring skills in this area could lead to salary increases and more job prospects.
There is even the possibility of additional income through outside tutoring.
Tips
Instead of generic information, I have provided some detailed tips for teaching abroad below.
Learn the local language
Taking basic language lessons with a tutor in-country or before traveling can be very helpful for day-to-day tasks and communication with locals.
Embrace different cultures
Engage in discussions about diverse backgrounds and encourage students to share their experiences.
This would prove to be helpful to create an inclusive and enriching learning environment.
Stay open-minded about locations
Consider different places and be open to unexpected opportunities that may arise.
Choose the right location
Carefully consider the city or area where the school is located, as it will be where you live and can significantly impact your overall experience.
Immerse yourself in the culture
Basic language skills can help with day-to-day activities, and making friends with locals can enhance your experience.
Adapt teaching style to individual students
Tailor your lessons to suit each student's needs and create a unique and authentic teaching experience.
Be open-minded, respectful, and mindful
Approach teaching abroad with an open mind, respect the local culture and be mindful of your role as a global citizen.
Evaluate your experience over time
Patience and time are essential, and resisting instant gratification can lead to an amazing teaching experience.
Be culturally sensitive and flexible
Embrace differences and be flexible in adapting to new norms and customs.
Enjoy the experience
Remember to enjoy yourself, find your bliss, and make friends to navigate the challenges of teaching abroad.
Seek guidance and ask questions
Don't hesitate to ask questions and seek help from experienced teachers and colleagues.
Be aware of safety and legal aspects
Familiarize yourself with local laws and safety measures to ensure a smooth experience.
Don't wait to start
Don't delay in pursuing international teaching opportunities; there is always something to learn and experience.
Bottom Line
Teaching abroad can pose a lot of difficulties, and to overcome them, you must go through a lot.
I strongly hope that the information provided in this article was helpful for you.
Having said that, living as an expat in a new country may pose a lot of potential obstacles.
This includes managing your finances, and many other potential difficulties.
I have helped numerous expats to deal with their investment needs and achieve financial freedom.
I provide personalized solutions to my clients, which allow them to reach their investment goals.
Feel free to get in contact with me to find out whether you can benefit from the top-notch services I offer.
I wish you the best of luck in your endeavors for finding the best teaching jobs abroad.
Pained by financial indecision? Want to invest with Adam?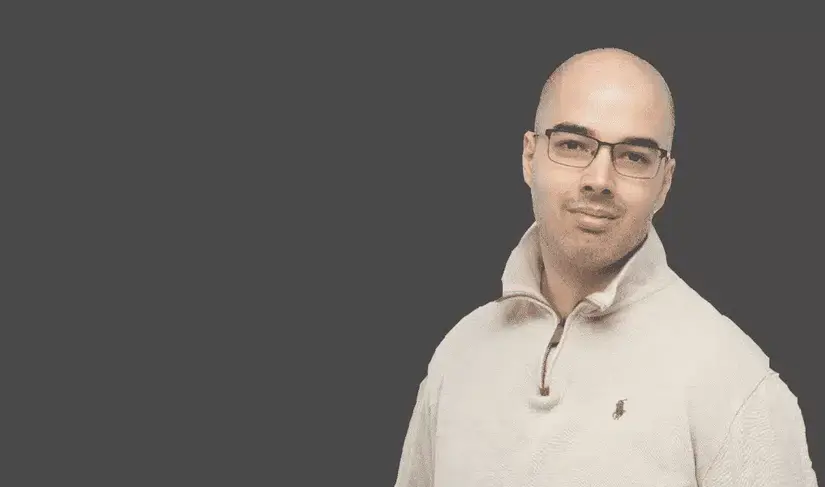 Adam is an internationally recognised author on financial matters, with over 669.2 million answer views on Quora.com, a widely sold book on Amazon, and a contributor on Forbes.
Tags
Best Countries Abroad that Pay Higher Salaries for Teachers
,
international school jobs
,
international school jobs hong kong
,
international school salaries
,
international school salaries hong kong
,
international school with best salaries
,
Teaching in China
,
Teaching in Japan
,
Teaching in Kuwait
,
Teaching in Oman
,
Teaching in Qatar
,
Teaching in Saudi Arabia
,
Teaching in South Korea
,
Teaching in Taiwan
,
Teaching in UAE
,
Teaching in Vietnam
,
Tips for Teaching Jobs Abroad
,
Which Countries Pay the Highest Salaries for International Teaching Abroad?