Who is a Wealth Manager? – that will be the topic of today's article.
Today I am going to discuss everything you need to understand about wealth managers and what they do.
If you are looking to invest as an expat or high-net-worth individual, which is what I specialize in, you can email me (advice@adamfayed.com) or WhatsApp (+44-7393-450-837).
To understand that, let us start with the definition of wealth management.
What is Wealth Management and Who is a Wealth Manager?
Wealth management is a service related to investment advice that is offered along with some other financial services.
The financial services that are offered along with the investment advice are based on the client's needs.
The financial professional who offers services related to wealth management is known as a wealth manager.
Through consultation, the wealth manager gathers all the information needed regarding the client's financial situation and needs.
Following that, they come with tailored products and services that concentrate on the client's needs.
Wealth managers often come up with a comprehensive approach regarding the needs of the client.
The extensive services offered in wealth management include:
— Investment advice
— Estate planning
— Financial planning
— Trust services
— Family legacy planning
— Risk management
— Insurance
— Legal planning
— Banking services
— Accounting
— Retirement planning
— Tax services
The structure of fees may differ from the services that a client acquires, however, the fees depend on the assets under management.
In general, wealth management services are apt for wealthy individuals with a higher net worth than usual.
Such wealthy people often have a wide range of needs, that cannot be addressed by a traditional financial advisor.
Wealth management can be done by individuals who have relevant expertise or firms with many individuals related to the services.
As a rule of thumb, wealth management firms charge higher amounts compared to individual wealth managers.
Adding to that, the capital requirement is also higher with the firms, and therefore, only ultra-high net worth individuals seek services from a firm.
Firms charge higher fees as they have a network of employees that offer services related to wealth management.
Now let us compare the services of a wealth manager with some similar individuals and entities.
Wealth Management vs Asset Management
Asset Management sounds as if the process tends to handle all of your assets, but it isn't entirely true.
Asset management focuses on the handling and development of your investment portfolio, which includes:
— Stocks
— Bonds
— ETFs
— Mutual funds
— Other similar investment vehicles
The professional who handles the requirement for asset management is known as an asset manager.
This financial professional will help you in finding the right type of investment that suit your needs.
Asset managers usually take care of activities such as asset allocation, asset reallocation, portfolio management, etc.
This means they figure out the percentage of asset classes that should become a part of your portfolio.
For example, the percentage of growth investments, the percentage of fixed-income products, and so on.
All this is done on the basis of an individual's age, income, risk tolerance, financial status, investment goals, etc., among other factors.
Asset managers make profits as a percentage of the assets under management. Rates would usually be lower for individuals who have a significant level of investment assets.
Depending on your individual needs and investment goals, you will be able to conclude what to choose.
If you require services that are only related to investments, then it is better to go ahead with asset management.
An asset manager will help you in finding the right type of investment assets and decide how much of your portfolio should they comprise.
On the other hand, a wealth manager would be helpful to you if you want services related to managing your finances.
This usually accounts for services such as investment planning, retirement planning, and so on.
Some people may need to acquire both of these services depending on their situation, but that's not the case for everyone.
Most financial institutions offer services related to both wealth management and asset management.
Wealth Management vs Financial Advice
Wealth management and financial advice are related concepts, but they refer to different aspects of managing an individual's finances.
Wealth management is an approach to financial resources like investment management, tax planning, estate planning, etc.
Wealth management is for high-net-worth individuals, who have complex financial needs and substantial assets to manage.
Wealth management services, which are usually provided by financial institutions or specialized firms offer services such as:
— Personalized investment advice
— Portfolio management
— Tax planning
— Risk management
— Estate planning services
At the same time, financial advice is used to represent a broader service that refers to any guidance or recommendations.
Such guidance or recommendations are provided to an individual regarding their financial situation.
Financial advice is usually provided to professionals such as:
— Financial planners
— Investment advisors
— Accountants
— Insurance agents
Financial advice usually tends to deal with a wide range of topics like budgeting, retirement planning, investment strategies, insurance coverage, and debt management.
Most of these aspects are usually covered by wealth managers, and if I want to be precise, wealth managers offer better advice.
As you know, wealth management is concentrated on the aspects, which have been listed below.
To begin with, managing the situation of an individual's financial situation and the advice that suits them.
Actually, this is considered to be an essential aspect considering the needs of an individual.
Wealth management, in general, requires an extensive approach.
At the same time, it may also necessitate a higher level of expertise and knowledge regarding certain services than financial advice.
Financial advice is nothing to be taken out of context because some individuals are in the need of financial advice.
Only when you consult with a professional, you can get an idea of what services you need the most.
Advantages of a Wealth Manager
Hiring a wealth manager comes with a set of advantages to assist you to manage your finances and investments.
Given below are some of the crucial advantages of the services of a wealth manager:
Prowess
Not everyone has the necessary skills to handle their investment needs on their own.
Wealth managers are highly experienced, regardless of whether they are professionals or firms.
Such entities or experts have an extensive understanding of the financial markets and investments.
Therefore, you can obtain expert advice on investments such as how to minimize the risk and how to increase your returns.
Tailored Service
Wealth managers tend to work closely with their clients so that they can understand their financial situation, goals, and needs.
They will come up with a tailored financial plan that is specialized to the client's specific needs and goals.
Time Management
Handling your finances on your own can take a lot of time, especially if you have extensive portfolio management needs or multiple investment assets.
A wealth manager can assist you in saving time by handling all your finances and investments.
This allows you to focus on other important aspects of your life or focus on your job.
Diversification
Wealth managers help in diversifying your investment portfolio by investing in a wide range of securities like stocks, bonds, and other alternative investments.
Through a diversified portfolio, you can reduce the risk involved with your investments and optimize your returns.
Exclusive Investment Opportunities
In many cases, wealth managers provide accessibility toward exclusive investment opportunities.
Such types of investment vehicles are usually not available to general investors.
With the help of such non-traditional investments, you will be at an advantage and achieve your financial goals faster.
Ultimately, a wealth manager can provide you with professional advice and tailored service in addition to exclusive opportunities.
These aspects can help you grow your wealth over the long term and protect yourself from financial difficulties.
How to choose?
Finding the right type of wealth manager is essential for managing your finances.
It's necessary to select a wealth manager that acts according to your financial goals and needs.
Let us now have a look at some useful tips while choosing a wealth manager.
Goals
When choosing a wealth manager, defining your financial goals is a paramount aspect.
You should be specific regarding your goals like retirement, growing your wealth, or handling your investments.
Expertise
Always try to go ahead with a wealth manager that has the relevant expertise.
Choosing a wealth manager with the necessary certifications can also be advantageous.
If you are in countries like the US, wealth management experts have certifications like:
— Certified Financial Planner (CFP)
— Chartered Financial Analyst (CFA)
— Certified Private Wealth Advisor (CPWA).
Experience
The wealth manager's experience in the relevant industry also plays a key role as they can offer the best solutions.
Clients
Try to choose a wealth manager who is efficient in offering the services that you seek. This can be evaluated depending on the client testimonials of the wealth manager, which are usually available on their website.
It would be advantageous if they have experience working with clients specifically having the same financial needs as you.
If there are no testimonials or references available on the website of the wealth manager, then ask for references.
Such references allow you to have an idea of their past and present clients so as to understand the experience of working with the wealth manager.
Investment approach
Different types of wealth managers have different types of investment strategies.
Not all clients can benefit from the same type of investment approach as the needs of each individual vary.
In some cases, wealth managers have a typical investment strategy like value investing or growth investing.
Depending on various contributing factors, the wealth manager would have to allocate the assets in your portfolio.
Make sure you understand their investment strategies and whether they align with your goals and risk tolerance.
Transparency
It is always a better idea to go ahead with a wealth manager who is transparent about their fees and investment strategies.
At the same time, they should also be clear about their approach concerning the management of your finances.
Level of service
As I said earlier, wealth managers do come up with plenty of financial services that are helpful in managing your finances.
However, it is not necessary that every individual requires all the features offered by a wealth manager.
For example, some people are just terms of dealing with taxes or other aspects, where they only need investment management services.
Therefore, make sure that you are only acquiring the services that are deemed necessary for your financial goals.
At the same time, make sure that the wealth manager can provide the level of service needed.
Most people are comfortable with frequent communication and is you also want the same, then look for a wealth manager who can provide that level of service.
Fees
Wealth managers charge fees for their services, so make sure you understand their fee structure.
I'm not just talking about the transparency of the fees but you should also try to find a wealth manager offering low fees.
Investments are subject to taxes and other costs, and therefore, choosing a wealth manager with low fees tends to be advantageous.
Regulatory history
If you are trying to work with a firm, then look up the wealth manager's regulatory history.
Make sure that the wealth manager has a clean record and no past regulatory issues.
Keeping these tips in mind, you can make a robust decision when choosing a wealth manager.
You can even be successful in finding the right type of wealth manager who can help you achieve your financial goals and manage your investments.
As I said in the beginning, wealth management firms, and individual wealth managers both provide financial advisory services.
To be precise, these services are offered to high-net-worth individuals and families with some key differences between the two.
Wealth management firms are usually larger institutions, which offer various financial services that include:
— Investment management
— Financial planning
— Tax planning
— Estate planning
— Risk management
These organizations have multiple professionals working with them, who have expertise in different areas of finance.
In general, wealth management firms have access to a wider range of investment opportunities and exclusive financial products.
Alternatively, an individual wealth manager is a single financial advisor who works with clients directly.
Individual wealth managers may also offer several financial services like firms. However, they primarily concentrate on providing investment management and financial planning services.
With the help of an individual wealth manager, clients get more attention and tailored services to the specific needs of each client.
Finally, whether to choose a wealth management firm and an individual wealth manager will depend on your personal preferences.
Primary factors to be taken into consideration while choosing between a firm and an individual include:
— The level of expertise
— The range of services
— The size of your portfolio
— The level of attention you want from your wealth manager
In most cases, people can benefit from the services of an individual wealth manager as they deal directly with clients.
By dealing directly, they understand the specific financial situation of the client and focus more on the investment goals of the client.
Services I Offer
I am a wealth management specialist and I primarily focus on the investment requirements of expats.
I have helped several clients achieve financial freedom through my expert financial solutions.
Most of my services are targeted toward investments, high net worth services, property services, insurance products, etc.
With the help of my services, you can get best-in-class services regarding retirement, economic security, and better returns on par with a bank account.
Depending on the amount you are willing to invest, you can deal directly with me or my team of professionals.
You can deal with me directly under the following levels of investment.
— Ultra-high-net-wealth services when you invest more than $30 million
— High-net-wealth services when you invest more than $1 million
— A lump sum investment of $125,000 or $2,500 per month
Alternatively, you can deal with my team directly if you invest a lump sum of $50,000 to $125,000 or more than $500 a month.
My modes of communication with my clients include Zoom, WhatsApp, Phone calls, and Email.
Safety
I am in no way associated with third parties and because of that, you don't have to worry about your data being compromised.
Returns
Mostly, I target acquiring returns of around 8.4% per year on average, yet the actual returns may vary.
For instance, younger investors have a higher risk appetite and usually look for double-digit returns.
On the other hand, investors nearing retirement tend to be more conservative and look for something around 4%.
Who can apply?
It primarily depends on your country of residence as I don't accept clients from countries like the US (expats and residents).
What are the fees?
I am extremely transparent about the fee structure and therefore you don't have to worry about the details regarding fees.
The fees usually depend on the type of service you are acquiring from me.
In general, for accounts below $500,000, I charge a management fee of around 1% of the total amount.
If you invest more than $500,000 or stay invested for a longer period, you can get access to discounted fees.
When you invest more than $1 million, you will be able to get huge discounts for acquiring my services.
When you opt for a monthly account, the services I offer usually cost around 1.15% to 1.9% per year.
No matter how discounted the fees are, I will never charge fees lower than 0.5% of the account value.
You should also consider the fact that I don't offer services based on a performance fee.
As for the positives of the fees charged for my services, you can benefit a lot when you stay invested for a longer time horizon.
I also have access to funds that have fees of around 1%, which would be 5% if you try to invest in them directly.
Therefore, I think the fees charged by me are completely reasonable concerning the expert financial solutions that I offer.
What are the investment options?
As I have said in this article, each client would have different types of investment goals and financial situations.
Therefore, a single type of investment approach would not be appropriate for all investors.
In general, I offer investments related to ETFs and other similar investments. Mostly, I tend to go ahead with an 80:20 investment portfolio where 80% would comprise ETFs ad 20% of other high-profit investments.
As I said, this does not mean I offer the same strategy for all clients, and the strategy may differ based on your needs.
I also have access to various big fund houses, which cannot be accessed by general investors.
Some of the general funds that I use for my clients' portfolios include those of BlackRock, Vanguard, etc.
Most of the funds and ETFs offered by me are regulated and follow the UCITS structure.
I usually don't invest in instruments such as currency pairs, CFDs, options, futures, and cryptocurrencies.
Bottom Line
I assume most of you have other questions related to the services that I offer, and if you also have such questions, click here.
Adding to that, you can also have a look at the client testimonials so that you can know how my services have helped my clients in the past.
To access the client testimonials on my official website, click here.
Having said that, I strongly hope that the data offered by me were helpful to you in finding the information you need.
Through this information, I think you understand everything about wealth management and the services of a wealth manager.
To find out whether you can benefit from the financial services that I offer, feel free to contact me.
Pained by financial indecision? Want to invest with Adam?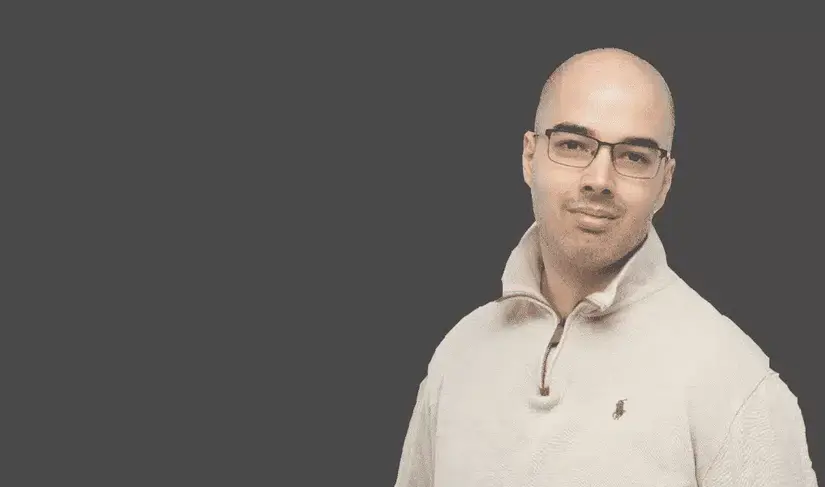 Adam is an internationally recognised author on financial matters, with over 668.8 million answer views on Quora.com, a widely sold book on Amazon, and a contributor on Forbes.