Working in Hong Kong as an expat offers numerous professional prospects, particularly within international companies, where fluency in Cantonese may not be an obligatory prerequisite.
Hong Kong has become a favourite hub in Asia for a multitude of international corporations, leading to a wide range of professional opportunities within its labour market.
International firms are commonly perceived as the preferred choice for individuals seeking work prospects in Hong Kong.
This preference stems primarily from the local enterprises' inclination towards candidates who possess a fundamental grasp of the Cantonese language.
Participating in self-employment presents a feasible option, as Hong Kong allows foreign individuals to establish their own businesses inside its jurisdiction.
Irrespective of the chosen alternative, it is crucial to create a significant salary in order to sustain a desirable quality of life in Hong Kong.
In the case of Hong Kong, it is observed that while specific professions provide remuneration that exceeds the average income, it is important to get a minimum of twice the standard average earnings to sustain a satisfactory standard of living.
The workday in Hong Kong is commonly distinguished by its prolonged duration and demanding nature.
The phenomenon of engaging in work beyond the standard working hours is a routinely observed habit, with Saturday often being regarded as a day specifically allocated for labour.
The eligibility for social security payments is dependent on the length of an individual's residency within the specific geographical regions.
If you want to invest as an expat or high-net-worth individual, or get a second citizenship , you can email me (advice@adamfayed.com) or use these contact options.
How to Find a Job for Expats in Hong Kong
When looking for work in Hong Kong, non-native speakers of the Mandarin or Cantonese languages who are not proficient in either language may have a more difficult time finding suitable positions.
Usually, it is required of employees working for local companies that they have a certain level of fluency in the native languages.
However, if you aim your attention toward companies that have a worldwide focus, the likelihood of getting employment in such organizations will be increased, and you should focus your efforts in this direction.
Job Opportunities for Expats in Hong Kong
Through the Quality Migrant Admission Scheme, the government of Hong Kong runs a program known as the Talent List.
This program's primary objective is to encourage people with specified professional backgrounds to relocate to Hong Kong by providing them with financial incentives.
Because individuals in these jobs do not need to hold a pre-existing job offer in order to receive a visa, this strategy may be deemed best for securing employment in Hong Kong as a foreign national.
This is because individuals in these occupations are not required to have a job offer in order to obtain a visa. The following categories of work experience are acceptable as qualifying for this position:
Data scientists and cyber security specialists
Dispute resolution professionals and transactional lawyers
Marine insurance professionals
Fintech professionals
IT experts
Creative industry professionals (recording and mastering engineers (music), cutting and pressing engineers (vinyl), game developers and producers, film industry professionals)
Asset management professionals (investment analysts consultants and fund managers)
Actuaries
Marine engineers and superintendents of ships
Naval architects
Waste treatment specialists
Applicants are required to meet a variety of educational and experiential qualifications before they can be considered qualified. This admissions program makes it possible for one thousand foreign nationals to enter the country on an annual basis.
How to Apply for a Job in Hong Kong as an Expat
It is possible to write one's resume in either English or Cantonese; this provides individuals with the opportunity to choose the language that caters to their requirements the most effectively.
In the vast majority of cases, neither factor will have a direct impact on an individual's chances of finding opportunities for working in Hong Kong as an expat. This is because Hong Kong has a very competitive labour market.
Writing a Curriculum Vitae for Hong Kong
It is advised that a curriculum vitae (CV) written in the Hong Kong style correspond to the principles that are often recommended for job applications written in the European style.
The individual's name, address, email address, and phone number ought to be among the first items listed on the resume.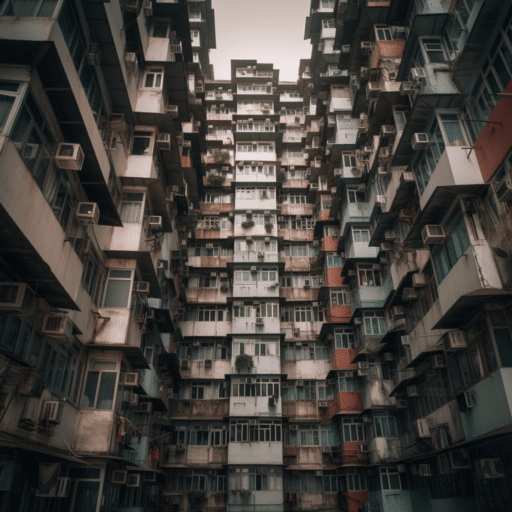 Additionally, the resume ought to start with an objective statement. It is best practice to reveal one's age in the majority of situations but to refrain from including a photograph of oneself in the disclosure.
The inclusion of a person's marital status and visa status on a resume is entirely voluntary and not required in any way.
Please give a detailed summary of your educational background, starting with the most recent accomplishments you've had.
It is a good idea to devote a specific section of the document to highlighting the extracurricular activities and specialized training that the individual has participated in.
On the other hand, it is strongly suggested that moderation be exercised when presenting an excessive amount of detail regarding these facets.
It is best practice to provide facts regarding your professional career in the form of a chronological list of positions held, beginning with the employment that is the most recent and working backwards.
This should be done while discussing your professional history. It is highly recommended that you place an emphasis on those roles that are directly relevant to the particular job that you are applying for.
When referring to one's achievements, it is essential to include confirming facts or illustrative evidence, and one must also make certain that specialized competencies, such as language or information technology skills, are included in the reference.
Both of these requirements must be met. The practice of attaching a cover letter to a curriculum vitae is not common in other parts of China, but it is common in Hong Kong.
As a result, including a cover letter in your application for work will increase the likelihood that you will be hired.
It is recommended that you keep the content of your curriculum vitae (CV) succinct and that you make an effort to include all of the pertinent information on one or two pages, if at all possible.
Your initial application does not need to include any supporting material like evidence of your qualifications or references from previous employers.
This is because it is not required. Nevertheless, it is strongly recommended that you bring these materials to the interview in order to conduct additional study and consideration of them.
Acing the Interview in Hong Kong
You should get started on the procedure by obtaining information that is essential to the company in which you have aspirations of securing employment.
This indicates your commitment to the company that might hire you. It would be helpful if you could try to think of questions that relate to the company and the function you have recently been given.
It is absolutely necessary to refrain from asking questions to which one already knows the knowledge to respond.
It is in one's best interest to engage in the growth and refinement of any specialized proficiencies that have been outlined in one's curriculum vitae.
This is especially true with regard to one's linguistic talents, with a particular emphasis placed on either Mandarin or Cantonese.
It is possible that the prospective employer will examine your skills in order to verify the correctness of the information you provided and to determine whether or not you are suitable for the position.
It is in your best interest to fully prepare solutions to often-asked interview questions, such as inquiries addressing one's greatest strengths and weaknesses, for example.
Individuals are able to more efficiently prevent unexpected problems and preserve a sense of professionalism when they utilize this method.
Maintaining a tidy and modest appearance is highly recommended. It is recommended that women use cosmetics sparingly, while men are encouraged to keep their facial hair shaved and keep a clean-shaven appearance at all times.
It is in everyone's best interest to display patience and civility, react to questions with enthusiasm, and avoid interrupting those who are engaged in conversation.
As you prepare to enter the room for the interview, it is in your best interest to give some careful thought to how you would react if asked about your interest in travelling and working in Mainland China, as this question may be posed at some point during the interview.
What You Should Bring to the Interview
When going in for an interview, it is essential to make sure that you have all of the required documentation with you at all times. These documents consist of the following:
If you have a Hong Kong ID card, bring it with you.
CV (a couple of copies)
Original and copies of documentation proving your academic qualification
Proof of your professional experience (reference letter, resignation letter, etc.)
In addition, it is recommended to have writing equipment such as a pen and paper to make taking notes easier, and it is also a good idea to have a few photographs that are passport size just in case the situation calls for them.
Please stick to the essential components and avoid introducing any new material that isn't relevant to the discussion.
It is of the utmost importance to organize all relevant documents in a way that makes it easy to present them in an orderly fashion to the interviewer.
Working in Hong Kong as an Expat
How Much is the Average Salary for Expats in Hong Kong
It is common for expats to receive an average hourly income ranging from 120 to 130 Hong Kong dollars (equal to 15 to 17 US dollars), or an annual salary of roughly 240,000 Hong Kong dollars (similar to 30,000 US dollars) when working in Hong Kong as an expat.
However, the amount to which this is true is dependent on the particular sector in which a person is engaged.
This varies from person to person. Workers who are engaged in personal services can anticipate an hourly pay of 170 Hong Kong dollars (22 US dollars). On the other hand, those who are working in the real estate and professional and commercial services sectors can expect to receive a maximum hourly remuneration of roughly 140 Hong Kong dollars (18 US dollars).
However, a monthly wage of 20,000 Hong Kong dollars (which is equivalent to 2,560 US dollars) does not match the criteria of being recognized as a "satisfactory" income, nor does it guarantee certainty of pleasant living circumstances.
This is because HKD is not pegged to the US dollar. In point of fact, one needs to amass a minimum of twice or even three times that amount in order to maintain a reasonable quality of living and ensure financial security.
In comparison to the aforementioned data, the minimum wage in Hong Kong is shockingly low, despite the fact that it has been steadily increasing over the past few years.
As of the first of May 2019, the hourly minimum wage in Hong Kong has been set at 37.5 Hong Kong dollars, which is about equivalent to 5 US dollars.
Requirements for Working in Hong as an Expat
According to the information provided in the section of our guide titled "Visas and Work Permits," it may be difficult to satisfy the requirements necessary to obtain a Hong Kong employment visa.
It is essential to have exceptional credentials, a remarkable history, and substantial experience in order to be eligible for a visa to Hong Kong.
In addition, you will need to demonstrate that you have extensive knowledge in your field.
In addition to this, the prospective employer is responsible for providing working and salary conditions that are in line with the standards that are now in effect in Hong Kong, as well as providing evidence that there are no suitable local candidates available for the position in question.
In order to begin working in Hong Kong as an expat, it is necessary to start the application procedure for a work permit in line with the General Employment Policy. This is required in order to begin working in Hong Kong as an expat.
How to Build Connection in Hong Kong
The ability to network effectively is essential for professionals in a wide variety of areas. It entails cultivating and sustaining relationships with individuals who are in a position to offer.
As is the case in China, the significance of networking, especially when working in Hong Kong as an expat, cannot be understated because it has the potential to facilitate access to attractive career prospects.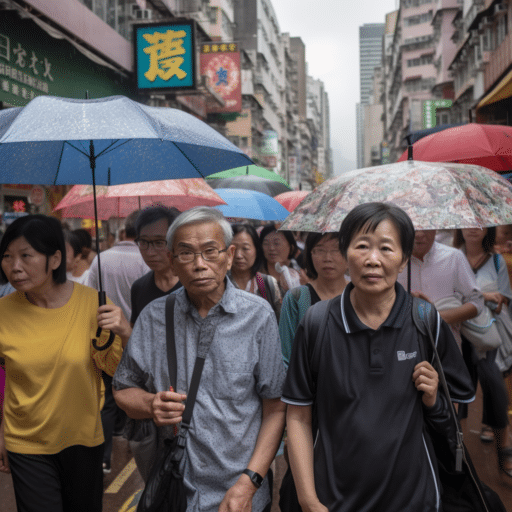 This is a situation very similar to the one that exists in China. Start your search for local networking events on social media sites to find out about opportunities that are relatively close to where you are.
Think about going to seminars that are relevant to the field of work that you are already working in, or as an alternative, investigate the possibility of joining local meetup groups like InterNations.
When travelling to Hong Kong, it is important to always have business cards on you because of the tremendous value they hold in terms of professional encounters.
Additionally, it is vital to have adequate preparation in order to advertise and market oneself in a successful manner.
Communicate with other people, take an active part in social interactions, start off-topic talks, and pay close attention to any hints that might be dropped about a good situation.
Business Culture in Hong Kong
It is crucial to keep in mind that navigating the business culture in Hong Kong may require a certain level of patience, despite the fact that the business environment in Hong Kong is distinguished by its fast-paced nature and the presence of individuals who are ambitious and hard-working.
Despite these characteristics, it is vital to note that individuals in Hong Kong's business environment are ambitious and hard-working. It is not wise to make decisions on the spur of the moment.
Within the context of character analysis, impatience and antagonistic behaviour are generally regarded as undesirable qualities to possess.
It is possible for seemingly insignificant factors, such as colours and non-verbal indications like body language, to have a substantial impact on the framework of Hong Kong's business culture.
It is of the utmost essential to keep one's cool, show consideration for other people, and demonstrate a commitment to successfully conducting business.
Greetings in Hong Kong
It is typical to start a conversation with a handshake and a little bow when meeting new business prospects.
This is done in order to show respect for the other person. It is essential to maintain the hierarchical structure that has such an influence on the work culture of Hong Kong.
When being introduced to a group of people, it is traditional to extend one's salutation to the one who holds the position within the group that is considered to have the highest seniority.
It is of the utmost importance to recognize that the key to achieving success in business is cultivating the habit of treating one's business colleagues with the utmost courtesy at all times.
It is of the utmost importance to always address them with the proper title and surname, such as "Doctor Yeoh."
It is obvious that a considerable percentage of business professionals in Hong Kong pick a Western name as a means to ease accurate addressal by their Western colleagues.
The reason for this choice is to make it easier for their Western counterparts to remember their names.
It is not normal for individuals to engage in physical contact within the setting of Hong Kong's corporate culture, and interpersonal interactions typically take on an official manner.
Because of this, it is best to avoid making any sort of physical contact with the other person beyond the conventional gesture of shaking hands.
Working Hours in Hong Kong
Even while the vast majority of employment contracts outline typical working hours between the hours of 09:00 and 18:00, it is not uncommon for employees to routinely exceed these hours by working overtime.
It is important to be aware that many workplace environments regard Saturdays to be working days, so you should plan accordingly.
The cumulative effect of Saturday's somewhat shorter business hours—which only run from morning to lunchtime—should not be ignored, despite the fact that these hours only span the morning and lunchtime.
Individuals often work somewhere between 40 and 50 hours each week, with the average being somewhere in the middle.
Nevertheless, it is not unheard of for people to put in at least sixty hours of work in a single week.
Workers in Hong Kong have a propensity to not take advantage of their allotted vacation time, and they are also only permitted to take 17 public holidays out of the year. Overall, the number of public holidays in Hong Kong is 17.
Corporate Dress Code in Hong Kong
The majority of business professionals in Hong Kong adhere to a dress code that is characterized by a conservative aesthetic and often consists of black suits, shirts, and ties.
This dress code has been around for quite some time. When dining with business associates, it is best to stick to a more formal dress code.
The choice to wear clothes with muted or dark colours is frequently seen as the most prudent course of action.
It is essential to be aware that different colours carry different implications and levels of significance within the context of Hong Kong's corporate culture.
While the colour white is generally connected with grief due to its association with funerals, the colour red is commonly thought of as being associated with good luck.
When choosing the colour palette for the day in question, it is absolutely necessary to give each of these implications the serious consideration they need.
The practice of donning a red tie, a red shirt, or any other article of clothing in the colour red has the potential to result in a positive outcome.
A more stunning outfit could be made by including a refined necklace or a smart clock as a way to improve one's image. Both of these accessories are considered to be high-class.
Business Language in Hong Kong
The employment of diplomatic language is viewed as significant within the context of Hong Kong's business culture.
The affirmative response of "yes" does not necessarily indicate agreement or consent; rather, it denotes awareness or comprehension of the message that was delivered.
When expressing reluctance or disagreement, it is best to avoid using a straightforward "no" as it is the most definitive form of the word. Instead, make an effort to discover a method of expression that is more diplomatic and courteous.
Throughout the duration of the negotiating process, it is absolutely necessary to keep a level head, demonstrate patience, and demonstrate humility.
In Hong Kong's culture of work, it has been observed that negotiations tend to be time-consuming due to the rigorous analysis and full assessment of all areas involved in the process.
This is because of the culture's emphasis on accuracy and thoroughness. It is in everyone's best interest to avoid putting unnecessary pressure on the people with whom one does business.
It is important to give people enough time to deliberate and think deeply about what they are doing, as this will help them make better decisions.
Even though English is commonly used in Hong Kong's business culture, it is important to show proper deference to those who do business with you who are Chinese.
In addition to making concerted attempts to improve one's command of the Cantonese language, it is recommended that one enunciate words at a more leisurely speed and with more clarity.
If a person's level of Cantonese is not yet high enough for them to participate in professional conversations, it may be good for them to attempt to engage in small chat or use a few polite terms as a manner of indicating that they are making an effort to speak the language.
Setting Up Meetings in Hong Kong
When looking to plan a meeting with business contacts in Hong Kong, it is recommended to take the initiative to obtain appointments well in advance of the desired meeting date and time.
It is recommended that meetings not be scheduled during key holidays such as Christmas, Easter, or the Chinese New Year because these times are widely known as popular vacation times within the culture of corporations in Hong Kong.
It is of the utmost importance to make certain that one calls their business partners the day before the scheduled appointment in order to confirm the meeting. This can be done over the phone or via email.
It is traditional to address the opening greeting at the beginning of the meeting to the business partner who occupies the position with the highest seniority.
After that, continue on to the next level of the hierarchical structure. In the same vein as the choice of apparel, it is best to stick to a colour palette that is predominately composed of positive or neutral tones.
Use business cards to disseminate your professional contact information to interested parties. It is recommended that you get your business card printed in English on one side and Chinese on the other.
Cons of Working in Hong Kong as an Expat
The Expat City Ranking 2022 places Hong Kong at the 46th spot out of a total of 50 cities. This places Hong Kong in the middle of the pack.
The city in question has the highest level of dissatisfaction among expatriates with their experience of living overseas, with a significant 32% expressing a general sense of unhappiness, in contrast to the worldwide average of 13% expressing this sentiment.
As observed by Hong Kong's placement at the 46th spot in this particular measure, one of the possible explanations for this phenomenon could be ascribed to the comparatively low Quality of Life in the region.
The field of Environment and Climate is seen to be lacking by expatriates, as indicated by their placement of it in the 47th position.
Five-sixths of the population is dissatisfied with the air quality in the city, which is roughly three times greater than the percentage of people who are dissatisfied with the air quality globally (19%).
An individual who emigrated from Taiwan claims that there are many distinct types of pollution.
The city ranks dead last (50th) out of all cities in the world in terms of the availability of environmentally friendly goods and services.
These include renewable energy, organic food, and sustainable products.
In addition, a sizeable proportion of expats, particularly 42 percent, have the impression that the government is not committed to enforcing laws that are designed to protect the natural environment.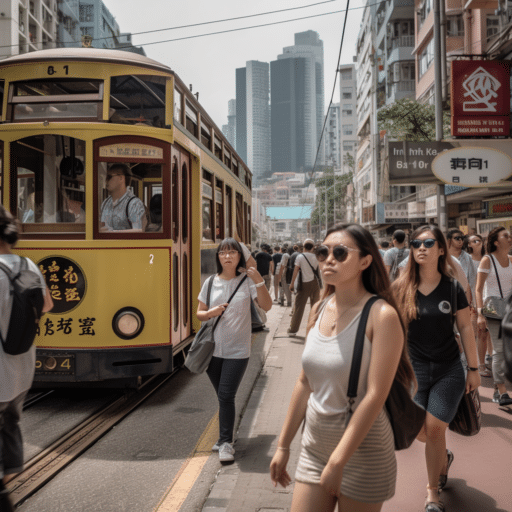 When compared to the average rate across the world of 18%, this number is significantly higher.
According to the results of the study, those who are currently living outside of Hong Kong rank the city's political stability at 50th globally, which is the lowest ranking possible.
Just 28% of expatriates report that they are comfortable openly expressing their opinions and beliefs, which is significantly lower than the average worldwide figure of 64%.
It is noteworthy that none of the participants indicated displeasure with the accessibility of public transportation, which is in contrast to the worldwide average of 17% who feel this way.
This is one of the positive elements. In addition, a sizeable majority of respondents, 76%, expressed a high level of contentment with regard to this particular facet, which is far higher than the global average of 43%.
The availability of public transportation, in the opinion of a former resident of the United States who is now living abroad, is worthy of praise.
The city is also ranked fifth in terms of the affordability of public transportation, with 93% of expatriates expressing satisfaction with the system. This is in comparison to the global average of 70%, which indicates dissatisfaction.
On the Working Abroad Index, Hong Kong is ranked 43rd, which is considered to be a somewhat low position.
The Work and Leisure Subcategory (48th) has received a disproportionately high number of complaints from expatriates.
In terms of working hours, the city is positioned at the penultimate rank (49th), with only Istanbul (50th) demonstrating a worse performance than it does.
The city is ranked 48th in the country in terms of the work-life balance that residents enjoy. With a ranking of 43rd in the Salary & Job Security Subcategory and 44th in the Work Culture & Satisfaction Subcategory, Hong Kong is in the bottom decile of the rankings for both of these areas.
Higher than the global average of 19%, over 28% of expatriates living in Hong Kong express the sentiment that the predominant business culture does not foster an environment that is conducive to flexibility.
This percentage is higher than the percentage of expatriates who express this sentiment anywhere else in the world.
In contrast to the average of 26% found all over the world, a sizeable proportion of businesspeople in Hong Kong (46%) believe that the local corporate culture does not encourage creative thinking.
The city comes in at a ranking of 25 on the Ease of Settling In Index, which places it smack dab in the middle of the pack.
The high percentage of expats who report having a personal support network in Hong Kong is one component of this indicator that stands out as being particularly noteworthy.
Specifically, more than two-thirds of people who live as expats in Hong Kong believe they have a personal support network. This percentage is significantly higher than the global average of 59%.
As a consequence, Hong Kong comes up at number four on the list of cities that were assessed on this particular component.
In conclusion, Hong Kong received a mixed score on the Expat Essentials Index, which placed it in the 35th position overall.
The research indicates that the majority of expats, particularly sixty percent of them, believe that the native tongue is difficult to learn, which is a significantly larger percentage than the worldwide average of thirty-eight percent.
In contrast, a considerable number of expats, namely 86%, express their agreement with the notion that residing in Hong Kong without competence in the local language is a possible attempt.
This is in contrast to the global average of 51%, which indicates that expatriates generally believe that it is necessary to be able to communicate well in the country in which they are living.
The findings indicate that a sizeable majority of people, about 66%, believe that the process of finding accommodation for expatriates is quite uncomplicated.
This percentage is significantly higher than the global average of 54%. However, in contrast to the worldwide average of 43%, a startlingly high percentage of respondents (up to 89%) express the opinion that such housing options are financially demanding.
Because of the city's position at the 46th level in terms of overall cost of living, the issue of affordability appears to be one of the most prominent concerns in the area. On the Personal Finance Index, Hong Kong is ranked in the 39th position.
Final Thoughts
Maintaining a satisfactory standard of living in Hong Kong frequently necessitates a considerably larger salary compared to the average, owing to the city's exorbitant cost of living.
The work culture in Hong Kong is distinguished by extended working hours and a significant emphasis on professionalism.
Individuals who are seeking work opportunities in a foreign country may consider exploring government initiatives such as the Talent List.
However, it is important to note that these programs have strict eligibility criteria that must be fulfilled.
Establishing relationships through networking is of utmost importance, and it is imperative to conform to the corporate culture of Hong Kong, encompassing formal greetings, dress code, and language usage, in order to achieve success.
Although the city's public transportation system is commendable, there is potential for enhancement in terms of its environmental quality and political stability.
Achieving work-life balance might present difficulties, as the prevailing corporate culture in the area may not consistently promote adaptability and innovation.
In general, Hong Kong has distinctive prospects for expatriates; nonetheless, it entails a distinct array of difficulties and factors to be taken into account.
Pained by financial indecision? Want to invest with Adam?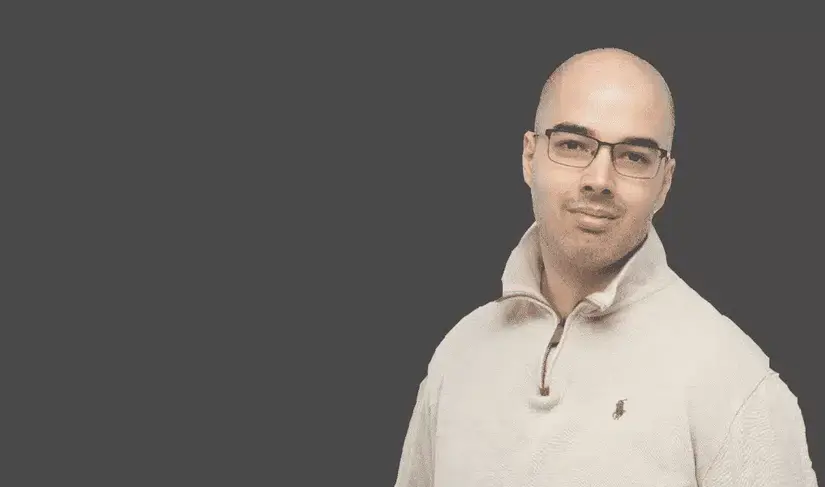 Adam is an internationally recognised author on financial matters, with over 693.5 million answer views on Quora.com, a widely sold book on Amazon, and a contributor on Forbes.