Are you considering working in Indonesia as an expat?
It is likely that you are currently located in Indonesia and are making efforts to find employment prospects within the borders of the country
The goal of this article is to provide readers with assistance in navigating a normally complex process.
As the most populous and largest nation in Southeast Asia, Indonesia is endowed with an abundance of natural resources and is able to support a sizable population.
It attracts a large number of investments from a wide variety of sources all across the world. Because of the large increase in investment into the country, there is a growing demand for foreign workers who possess specialized skills.
This demand is expected to continue for the foreseeable future.
As a consequence of this, the government felt obligated to put protective measures into place in order to reduce the negative impact that the growing number of foreign workers was having on the investments that were being made within Indonesia.
If you want to invest as an expat or high-net-worth individual, you can email me (advice@adamfayed.com) or use these contact options.
Economy of Indonesia
The domestic consumption sector of the Indonesian economy is the primary driver of the country's economy, and it has recently been the recipient of a substantial influx of investment from both domestic and international investors.
In a general sense, it is observable that the economy displays a high degree of heterogeneity, in which both the private sector and the government play substantial roles.
This can be seen as an indication that the economy is a complex system. The government of Indonesia has implemented a comprehensive and strategic development plan with the intention of guaranteeing economic growth that is sustainable over the long term.
This effort has a number of major goals, the most important of which are the reduction of poverty, the improvement of the quality of human resources, the expansion of scientific and technology skills, and the strengthening of economic competitiveness.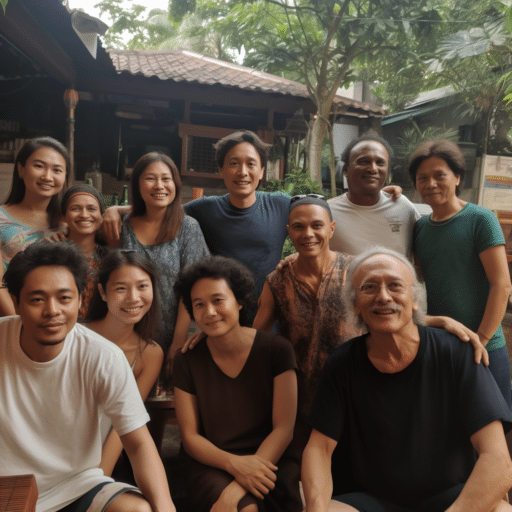 As a member of the G-20 group of the world's most powerful nations, Indonesia is in possession of a gross domestic product (GDP) that is roughly 1.3 trillion US dollars in value.
Because of its substantial port infrastructure and favorable geographical location in close proximity to Asia and Australia, Jakarta serves as the principal hub for exports in Indonesia.
This is mostly due to the fact that Jakarta is the capital of Indonesia.
Not only is the Port of Jakarta the largest seaport in Indonesia, but it is also one of the largest ports in the region that encompasses the Java Sea.
The production of cement, chemical fertilizers, food, footwear, mining, oil and gas, plywood, rubber, textiles and apparel and a flourishing tourism industry are the key pillars of Indonesia's economy.
In recent years, Indonesia has gone through a significant transition in its workforce composition, moving away from an economy that is predominately based on agriculture and toward one that is predominately based on the service industry.
At this time, around 45% of the workforce in Indonesia is employed in the services industry.
The resilience of Indonesia's agricultural sector is demonstrated by the considerable amount of the country's workforce that is engaged in either agribusiness or subsistence farming.
This proportion accounts for around 41% of the total labor force in the country. The remaining job possibilities are primarily centered in the commercial and manufacturing sectors.
Job Market in Indonesia
The service industry has emerged as a significant contributor to the Indonesian economy, which is renowned for the degree of diversification it exhibits overall.
There is a sizeable population of expats who are successful in finding work either in the tourism business or as English teachers.
It is necessary to have a heightened awareness and comprehension of the variations in business etiquette due to the fact that the concept of business etiquette varies across numerous cultural contexts, including countries that are not Western.
It is common knowledge that the tax system in Indonesia is extremely complicated; hence, it is strongly advised to seek the advice of the local chamber of commerce in order to obtain additional information, particularly in regard to tax treaties.
The idea of working in Indonesia might not immediately conjure images of gleaming skyscrapers filled with buzzing offices staffed by people dressed in full-on business gear.
Alternately, one may imagine an image that is characterized by beaches with pure white sand, grassy hills with undulating topography, rice farms that are cultivated, and temples that have architectural details that are intricate.
Despite this, it is essential to maintain a positive outlook because finding work in Indonesia can be fraught with challenges, but it is not an impossible endeavor.
With a population of 259 million people, the country has a relatively low 6.6% unemployment rate, a figure that is indicative of the current state of the work market.
In spite of the significant effects that the Asian financial crisis of 1997 had on the Indonesian economy, the country's economy has exhibited a speedy rebound and is still exhibiting considerable economic progress.
This acts as a welcoming indication for persons who are considering engaging in professional activities inside the country of Indonesia or who are already engaged in such activities within the country.
How to Apply for a Job in Indonesia for Expats
Job Opportunities in Indonesia
The majority of foreigners who make their home in Indonesia are either employed by multinational firms based outside the country, are involved in the teaching of English as a second language, or are working in the export industry.
The process of obtaining a working visa is one of the more difficult aspects of relocating, and as a result, working for an international company offers the most promising possibility for expats looking for work in Indonesia.
Please refer to our in-depth post on moving to Indonesia for additional information on how to obtain an Indonesian work visa.
If one is thinking about looking for work in Indonesia but does not have any direction on where to start their search, Jakarta is a good place to begin one's investigation into possible career options.
Not only is Jakarta the most important financial center in all of Indonesia, but it is also home to a wide variety of vital sectors.
Jakarta is the capital city of Indonesia. There are a wealth of work opportunities accessible in a variety of fields, including mechanical engineering, electrical engineering, automotive engineering, chemical engineering, and biomedical engineering.
It is usual for expats, particularly younger ones, to look for work as English teachers in Indonesia. This is especially true of people in younger age brackets.
Expats who have received training in either Teaching English as a Second Language (TESL) or English as a Foreign Language (TEFL) have access to a significant pool of work prospects in their new home country.
There are a number of reputable employment websites in Indonesia that are geared toward serving the needs of expats.
These websites belong to recruitment firms and include Jobs DB, Job Street, and Workster. It may be beneficial to do job searches ahead to departure in order to facilitate the acquisition of employment in Indonesia before arriving there.
In addition, those looking for work might want to investigate the possibility of conducting their searches through the use of Facebook groups, as well as the online marketplaces Upwork and Fiverr.
Requirements for Working in Indonesia as an Expat
The submission of a variety of documents is typically required as part of the procedure for acquiring work in a foreign nation.
The presence of these aforementioned documents is required in order to be eligible for legal employment and to maintain legal status in the country.
Visas and Work Permits
Foreign nationals must have a passport that is in good standing and complies with the laws of Indonesia in order to gain access into the country.
Specifically, the passport must have a minimum of 18 months left on it from the date it was issued before it may be considered to be invalid.
The employing firm will begin the necessary procedures to obtain the visa and work permit before to the expat's arrival in the host nation.
This will ensure that the expat can begin working as soon as they arrive. If a company fails to obtain the required legal papers before recruiting an employee from another nation, the company may face legal implications.
It is in everyone's best interest to discuss issues with work permits and visas with the company that will be doing the hiring, as this will reduce the likelihood of any challenges arising.
Expats should be aware of the fact that failing to comply with immigration and labor requirements can result in serious repercussions, such as a fine of up to 500,000,000 rupiahs, deportation, or a maximum prison sentence of five years. These are just some of the potential outcomes.
Credentials
You are required to submit a copy of your diploma from the college you attended. To be competitive for jobs in the hospitality and food service industries, having a degree in Food Technology or Food Science is essential.
Without such a degree, it will be difficult to get work. Additional corroborating evidence, such as work certifications or training certificates from relevant businesses, can be of great aid.
The company or institution that will be doing the hiring will provide the applicant with instructions and direction regarding the necessary documentation that must be submitted.
The aforementioned forms of documentation will be put to use in order to expedite the processing of all legitimate applications for work permits and visas.
Your credentials need to be able to demonstrate that they meet the requirements that have been outlined, that they correspond to the job description that has been provided, and that they have sufficient credibility to be approved by the relevant governmental authority in order for your application to be taken into consideration.
Language Skills
For efficient communication and the development of cognitive abilities, the acquisition of language skills and their continued growth and development are important.
People are better equipped to express themselves when they have a strong command of the language.
People who plan to look for work in Indonesia absolutely need to be fluent in Bahasa Indonesia. There are just too many chances there to not take advantage of learning the language.
It may be necessary for certain expat positions to need regular connection with members of the local population; hence, it is vital for expats to develop competence in the native language of the country in which they will be living.
There are certain professions, particularly those that demand specific skill, in which expats will be expected to work closely with members of the community in which they are living.
In addition, during the course of their professional responsibilities, expats may be required to engage in conversation with members of the local population in settings other than their place of employment.
It is essential to recognize that the vast majority of people living in Indonesia have just a basic command of languages other their mother tongues.
The ability of expat staff to communicate effectively in Bahasa Indonesia is being actively supported by a number of businesses, which, to their credit, offer language training courses.
Individuals have the option to enroll in language learning institutes on their own if the individual's place of employment does not offer language education to its employees.
It is recommended that people who are traveling to Indonesia for the first time get a dictionary that translates English to Bahasa Indonesia. This will make it much easier to communicate with locals while in Indonesia.
Relevant Work Experience
In order for the company to determine whether or not a candidate is qualified for the position, it is necessary for them to check whether or not the candidate's professional history is consistent with the requirements that are outlined in the job description.
In essence, it is essential to establish a high degree of expertise and understanding within the particular field in which one desires to pursue employment in order to maximize one's chances of being successful.
Candidates applying for particular jobs could be required to meet specific standards, such as having a minimum of five years of professional experience and a degree from an accredited institution or university.
Because of this, young college graduates who have minimal or no previous work experience may have difficulty breaking into the employment market in Indonesia. This is one of the reasons why this is the case.
Health Certificates
Before beginning work in a variety of fields, it is common practice to demand that potential expat hires submit themselves to a full physical examination first.
In most cases, the organization that is doing the hiring is the one that is responsible for arranging the entire recruitment process as well as covering any expenditures that are related with it.
As a direct result of the COVID-19 pandemic, applicants from outside of Indonesia who are seeking entry into the territory of Indonesia will be required to comply with the regulations that have been established by the Ministry of Health.
Even people who have already obtained a work visa as an expat will still be required to produce documents showing their complete immunization status. This obligation applies to both adults and children.
In addition, it is essential for expats to be in possession of both travel insurance and immunization certificates if they choose to enter Indonesia as tourists during the interim period while they are waiting for their licenses to be issued.
During this time, they will be considered visitors to the country. expat candidates are not permitted to participate in any employment-related activity while this period is still in effect.
Individuals will be expected, upon arrival in the nation, to download the local contact tracing program in order to comply with the requirements.
It is important to keep in mind that the health policies of the government are subject to change over the course of time in order to adapt to the ever-changing circumstances of the COVID-19 outbreak.
Other Requirements
Indonesia possesses an impressively high level of cultural diversity, placing it among the most culturally diversified nations on the planet.
The country also boasts a linguistic stockpile of over 800 distinct spoken languages. Even though it is not required, persons who plan to move to the country permanently as expats may find it beneficial to visit the country first in the capacity of a tourist.
After taking on the job of an expat in Indonesia, one would invariably find themselves involved in professional exchanges with a number of persons from the host country.
The process of acclimating to a new location can be made a great deal easier by developing a thorough understanding of the culture that is prevalent in the area.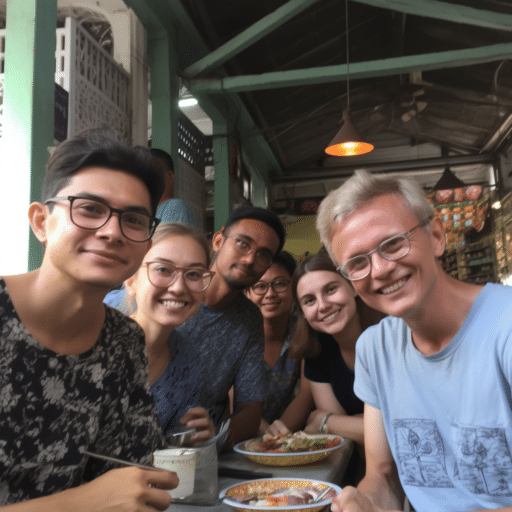 It is important to be aware that Indonesia is home to a sizeable Muslim population, which highlights the significance of gaining familiarity with and an understanding of the cultural norms and customs of the Muslim community there.
In spite of this, it is not uncommon to come with individuals who do not follow the Islamic faith in the course of one's employment in a variety of locations across Indonesia.
When conducting business in a formal atmosphere, it is of the utmost importance to stress the need of demonstrating respect for one's coworkers and adhering to proper standards of etiquette.
However, it is vital to note that there are certain regulations and conventions that may not be within your knowledge, and it is recommended to acquire familiarity with these prior to engaging in the subject matter.
It is also important to highlight that it is recommended to get familiar with them before engaging in the subject matter.
When receiving something from a member of the local community or passing it on to that person, it is common etiquette not to use one's left hand in either of these actions. This is one example of a prominent cultural practice.
The use of one's left hand is frowned upon in Islamic culture and is considered an act of discourtesy.
This ban stems from the belief that the left hand is unclean. If a person is left-handed, they will need to make a concerted effort to use their right hand more often. This will require deliberate effort on their part.
When living in Indonesia as an expat, one must have the capacity to adapt to the local environment, which involves a variety of characteristics such as trying out the native cuisine and donning traditional clothing.
This ability must be demonstrated. It is much easier to have a smooth and enjoyable experience throughout one's stay if they are able to accommodate the many different cultures and traditions that exist within their immediate community.
Working in Indonesia as an Expat
Taxation System for Expats in Indonesia
A tax identification number, more popularly known as the Nomor Pokok Wajib Pajak (NPWP), has been required of all individuals employed in Indonesia ever since the year 1984.
This requirement has made it essential for all employees to hold a tax identification number. The procedure for acquiring a tax identification number is described in detail on the official website of the Indonesian Directorate General of Taxes (Direksi Keuangan Uang Tax).
In Indonesia, an individual's tax obligations vary depending on whether or not they are a resident of the country.
Taxpayers who are residents of Indonesia are required to pay taxes on all of their income, while taxpayers who are not residents of Indonesia are only required to pay taxes on income obtained within Indonesia.
When it comes to financial matters, an individual is regarded as a resident of Indonesia if they have maintained a physical presence within the borders of the nation for more than 183 days in a single calendar year.
Because the Indonesian tax system is so complicated, it is absolutely necessary for individual taxpayers to guarantee that they are properly registered with the local tax service office and that they pay their taxes correctly.
As a result of this, it is highly recommended to seek guidance from a tax expert who can be relied upon and who is experienced.
Establishing communication with the chamber of commerce in your home country that works in Indonesia and enquiring about potential suggestions for resident tax accountants is one option that may be used. This would be a feasible course of action to take.
The individuals will give you with assistance on confirming the accuracy of the tax payments withheld from your salary by your employer, finding the components that qualify as income (excluding benefits in kind), and implementing measures to decrease your tax liabilities.
They will also provide you with guidance on determining the components that qualify as income. In the case that a potential employer makes the offer to cover costs associated with housing or educational fees, it is in the best interest of the business to transfer these funds directly to the applicable landlord or educational institution overseas.
In the case that the funds are moved to your account, there is a possibility that you may be liable for taxation; nevertheless, it is not difficult to get around this obstacle.
Indonesia has entered into bilateral agreements on double taxation with a total of 65 countries, including but not limited to the United States of America, Australia, Canada, China, Germany, India, New Zealand, Singapore, and the United Kingdom.
It is recommended that you check with the potential employer in Indonesia or seek advice from the local tax authority in your domicile in order to determine whether or not there is a bilateral agreement in place between your country of origin and Indonesia.
Income Tax in Indonesia
If a person with a nationality other than Indonesian has worked in Indonesia for a period of time equal to or greater than one year, the government of Indonesia will tax the income that they have accumulated during that time period.
In accordance with the laws of Indonesia, a portion of each worker's pay must be withheld for tax purposes.
It is in your best interest to consult with either the department of Human Resources or the department of Accounting in order to receive information regarding the procedure of deductions. The amount that will be withheld from your paycheck will be based on the amount that has been decided in advance.
It is the responsibility of the employer to provide a taxpayer identification number to a foreign worker and then to register that number in accounts that have been properly sanctioned.
Average Salary for Expats in Indonesia
There is no required minimum pay requirement that must be met in order to hire expats.
The compensation that will be provided to you is going to be determined by the standards that are currently being followed within the company, in addition to the function that you are being considered for specifically.
The remuneration that workers are due can be paid out in either United States dollars or one of the many other currencies used around the world. It's possible that the amount of compensation received is tied in some way to how long the employment contract is in effect.
You will be required to have a checking account if the term of your job contract is at least one year long, at which point it will become mandatory for you to have one.
There are several employment opportunities available in which payment is made in Indonesian rupiah, and it is required that income tax be deducted from the payment that is received in full.
Social Security System for Expats in Indonesia
Companies with more than ten workers were the only ones required to provide social security benefits to their staff members until quite recently.
The Workers' Social Security Agency (BPJS) was founded in 2015 with the purpose of extending social security coverage to include all workers.
This was the first step in accomplishing this goal. The plan as it is currently envisioned takes into account a multitude of factors, including a pension program, death benefits, old age benefits, and worker injury benefits.
However, as a result of the relatively recent adoption of this reform, a number of complications have arisen, and the technique for computing contributions is still not entirely clear.
It is essential to recognize that Indonesia possesses two separate entities that are both known as BPJS and that each of these BPJS has its own set of responsibilities.
One is assigned with the responsibility of managing issues related to social security, while the other is accountable for monitoring healthcare services.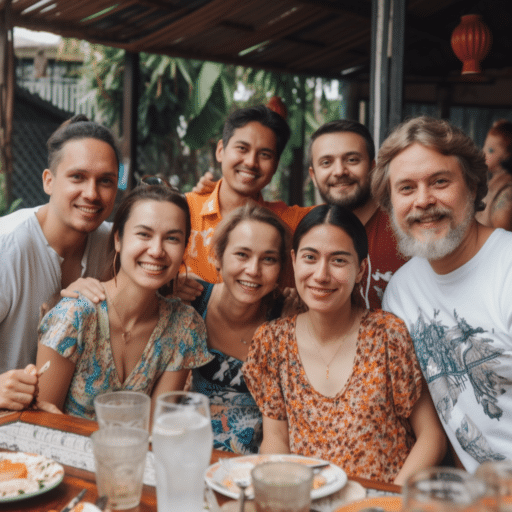 In addition, it is important to keep in mind that the company's health insurance policy may impose some restrictions on the medical benefits it offers to its employees.
As a result, it is recommended to perform an exhaustive investigation into the level of coverage offered by the insurance plan given by your work.
It is possible that you will need to get additional insurance coverage or go with a private insurance policy that covers travel abroad instead.
Last but not least, it is important to remember that working in Indonesia may have an effect on a person's eligibility for the national pension program in their place of origin.
This is something that should be taken into consideration. It is a good idea to discuss one's retirement plans with both the social security office in one's community and the financial institution with which one is affiliated.
Health Insurance for Expats in Indonesia
Employees working abroad are eligible to get social health insurance as a component of their pay package.
This benefit is analogous to those offered to employees working locally and is included in their compensation.
Some companies may provide their employees with supplemental private health insurance plans, with the primary focus being on those employees who hold executive or middle management positions.
Work Hours in Indonesia
An employee in Indonesia is obligated to put in a total of 40 hours of work each and every week, as specified by the country's labor laws and regulations.
In the event that an employee works more than the typical 40 hours in a work week, the company is obligated to pay the person overtime pay for the additional hours worked over and above the regular 40.
There are businesses that operate on a conventional five-day workweek and others that operate on a six-day workweek, with Saturday being treated as a half-day of work each week under the latter type of schedule.
There is a significant amount of variety amongst firms in terms of the work culture. For instance, several businesses make working longer hours a requirement of employment for their employees.
Your base pay could be increased by an additional amount at certain of these companies, depending on whether or not you put in overtime.
Relocation Programs for Expats in Indonesia
If a person has been offered a job, they might want to discuss the possibility of receiving relocation benefits with the prospective employer before accepting the position.
It is important to realize that not all businesses will offer these services to their customers. It is possible for some businesses to offer housing incentives or allowances, and this is especially common in situations where the recruiting organization is a manufacturing facility located in a rural area that is far from major urban centers.
There are certain companies that will actually provide apartment buildings or condominiums for their workers so that they can live together.
It is standard practice for employers to offer their staff members this particular perk of housing in order to make it easier for them to commute back and forth from their homes to their places of employment.
Before reaching a conclusion on any contractual arrangement, it is in your best interest to discuss any questions or inconsistencies that you have regarding these benefits with your employer.
There is a possibility that a person who is not familiar with the country will seek help or assistance. Based on personal observations, it is widely seen that businesses possess a level of awareness regarding such concerns and typically contain contingency procedures in place to address the migration of newly recruited personnel.
This notion is supported by the fact that such matters are commonly noticed in organizations. It is common knowledge that there will be a negative effect on production if there is no relocation plan or assistance available.
Final Thoughts
When working in Indonesia as an expat, you may face a variety of challenges, such as managing language barriers, connecting with people from a variety of cultural backgrounds, and adhering to complex legal procedures.
Individuals are expected to demonstrate conscientiousness towards their community in addition to exhibiting adaptability in addition to holding the job-related qualities that are necessary for the position.
It could be helpful to obtain insights into the working culture and ethics of one's team if one is fluent in Bahasa Indonesia, which is the language spoken in Indonesia.
Building solid professional relationships with one's coworkers might result in long-term benefits for the individuals involved.
In conclusion, it is recommended that prior to the signing of an employment agreement, a comprehensive investigation be conducted, and facts that are essential to the situation be gathered.
Pained by financial indecision? Want to invest with Adam?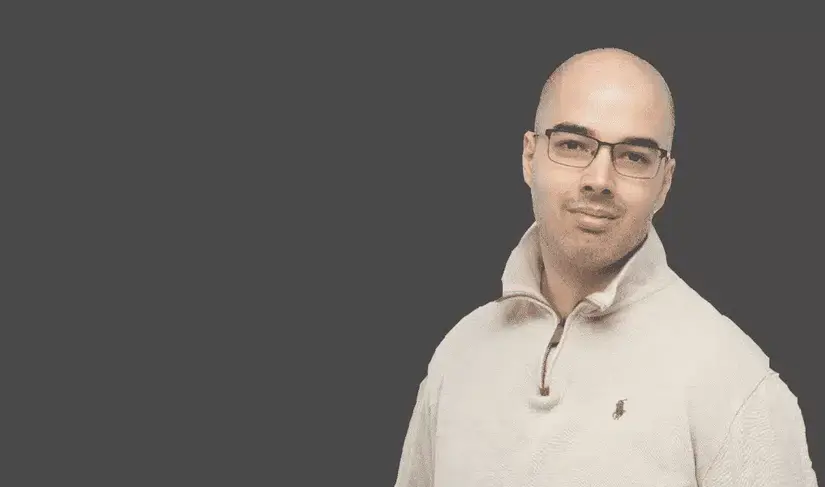 Adam is an internationally recognised author on financial matters, with over 693.5 million answer views on Quora.com, a widely sold book on Amazon, and a contributor on Forbes.