13 Best Banks In UAE
If you are looking to invest as an expat or high-net-worth individual, which is what I specialize in, you can email me (advice@adamfayed.com) or use WhatsApp (+44-7393-450-837).
Introduction
This article examines the best banks in UAE in terms of the services they offer, the products they offer, and the accessibility of their locations.
The Middle East's financial centre is quickly taking shape in the United Arab Emirates. Banks, financial institutions, and insurance service providers meet the needs of a diverse population that is constantly expanding.
Particularly banks provide a wide range of benefits to their clients all year long, allowing everyone to pursue their goals.
Banking in UAE
The central bank of the United Arab Emirates was established in 1980, and it oversees the country's thriving banking industry. There are about 50 domestic and international banks in the nation.
Due to the banks' robust capital levels and liquidity reserves, the banking system in the UAE was rated as stable.
In the United Arab Emirates, banks are primarily funded by deposits. Additionally, their high capital ratios offer a sizable, loss-absorbing buffer.
In the UAE, there are four different kinds of banks that are active:
Investment banks
Industrial banks
Islamic banks
Shari'a banking services have been added by banks in the UAE in recent years to better serve customers who are aware of Islamic financial requirements.
In the UAE, there are 23 Islamic windows established by conventional banks in addition to eight full-fledged Islamic banks. These institutions make up 19% of all banking sector assets collectively.
The International Accounting Standard, International Financial Reporting Standards, and most recently the Basel III-compliant capital adequacy regulations are just a few of the international standards that banks in the UAE have adopted.
All UAE-based banks provide services in both Arabic and English.
13 Best Banks in UAE
1. First Abu Dhabi Bank (FAB)
In terms of assets, First Abu Dhabi Bank (FAB) is the largest banking group in the UAE. As such, it is one of the best banks in UAE.
It has 5,451 employees and its corporate office is in Dubai.
FAB offers a range of banking products and services along with its subsidiaries in the United Arab Emirates, Europe, the Americas, the Middle East, Africa, and the Asia Pacific.
Corporate and Investment Banking, as well as Personal Banking Group, are how the business is run. In December 2016, First Gulf Bank was purchased by FAB.
2. First Abu Dhabi Bank (FAB)
In terms of assets, Emirates NBD is the second-largest banking group in the UAE making it one of the best banks in UAE.
Its headquarters are in Dubai, and it has 9,000 employees.
In the UAE and abroad, the bank currently oversees 915 branches, 4,029 ATMs, and SDMs.
Retail Banking and Wealth Management, Wholesale Banking, Islamic Banking (IB), International, and Information Technology and Operations are some of the different business segments through which it conducts business.
3. Abu Dhabi Commercial Bank
Abu Dhabi Commercial Bank was established in 1985 and offers a range of financial services, including retail, business, and Islamic banking.
Consumer banking, wholesale banking, investments and treasury banking, and property management make up the bank's four business segments.
The bank has 5,000 employees and its headquarters are in Abu Dhabi. It provides customer service in the United Arab Emirates through a network of 72 branches and roughly 450 ATMs. ADCB and Union National Bank merged in 2019.
4. Standard Chartered
As one of the best banks in UAE and also one of the top global banks, Standard Chartered provides its customers with outstanding banking solutions that place a strong emphasis on customer satisfaction and process automation.
In terms of technology and innovation, it continues to set the bar high. It was one of the first banks to introduce automated teller machines.
The Standard Chartered Xtra Saver Account, which has a favourable interest rate of 1.2% annually, is one of the bank's well-known products.
The bank offers an international debit card to go along with the account, which can be opened in USD and AED. Islamic personal finance options are offered by Standard Chartered Saadiq Personal Finance.
Customers can earn a 7.55% profit annually with this account, which also offers a free chequebook and debit card. Additionally, the bank provides a number of priority banking services with up to 7000 AED cashback.
SC also provides complete and reliable insurance solutions. These include Global Choice, which enables customers to give their children a head start with a regular savings policy, and Futura, which offers life insurance coverage.
5. First Gulf Bank
Abu Dhabi is home to First Gulf Bank, which was founded there in 1979. The bank's business divisions consist of the Wholesale Banking Group, Treasury and Global Markets, Consumer Banking, Real Estate, and Other Operations.
There are approximately 1,400 people employed by it, and it is present in 19 nations, including Kuwait, China, the UK, France, Malaysia, Bahrain, Sudan, Hong Kong, Switzerland, Lebanon, Labuan, Oman, Egypt, USA, Jordan, Brazil, and India.
The bank's overall assets totalled 66 billion US dollars in 2016, and its net profit was 1.65 billion dollars.
6. Dubai Islamic Bank
The Dubai Islamic Bank, which was founded in 1975, is the biggest Islamic bank in the UAE and the first to offer customised Islamic financing options. Because of these, it is one of the best banks in UAE.
The bank, which has its headquarters in Dubai, sets standards for other Shariah-compliant banks to match with its Islamic banking policies and solutions.
The bank offers account opening services for minors with no hidden fees or maintenance costs, and it guarantees attractive profit rates based on investments that comply with Shariah.
The bank runs its operations through its business segments for consumer banking, corporate banking, real estate development, Treasury, and others.
It operates 66 branches throughout the UAE and caters to about two million customers.
7. Mashreq Bank
One of the oldest and best banks in UAE, Mashreq Bank has its main office in Dubai and was established in 1967.
The bank is a limited liability company and a member of the HSBC Group. It offers brokerage services, asset management, investment banking, retail banking, commercial banking, and Islamic banking.
The bank has locations in Egypt, Qatar, Kuwait, and Bahrain and runs about 45 domestic locations and 20 overseas. It currently employs around 4,000 staff.
8. Abu Dhabi Islamic Bank
Abu Dhabi is home to Abu Dhabi Islamic Bank, which was founded there in 1997.
One of the oldest, most reputable, and best banks in the UAE, ADIB has more than 70 branches and 460 ATMs throughout the country.
To give customers the best of both worlds, the bank combines modern banking solutions with Shariah-compliant financial products.
The bank places a lot of emphasis on the young demographic and provides the only student ISIC Card in the nation, allowing students to develop sound money management skills as they learn, grow, and succeed.
The ISIC student card is accepted in more than ten different nations and provides a variety of exciting discounts both domestically and internationally.
In addition, ADIB provides a GTB service, which stands for Global Transaction Banking and provides seamless and affordable cash and trade management options to satisfy the working capital needs of businesses and financial institutions.
Global Retail Banking, Global Wholesale Banking, Private Banking, Treasury, Real Estate, and Others are the segments through which it operates. It can be found in Sudan, Qatar, and Iraq.
9. Abu Dhabi Commercial Bank (ADCB)
Historically, Abu Dhabi Commercial Bank (ADCB) has made significant contributions to the growth of the United Arab Emirates, making it one of the most trusted and best banks in UAE.
Abu Dhabi Investment Council, a company that collaborates with the Abu Dhabi government to carry out national development projects, owns the majority of the bank's shares.
The bank's various business segments, which together account for more than $75 billion in assets, provide clients with retail, commercial, Islamic Banking, and investment management solutions.
The bank's customer service is one of its best features. ADCB goes above and beyond to help customers by stepping outside the traditional banking silos.
Customer service is one of their strongest suits; no matter which branch you visit, you won't have to wait in line for a long time because a customer service agent is always on hand.
10. Commercial Bank of Dubai
The Commercial Bank of Dubai is headquartered in Dubai and was established in 1969. The bank provides support services in addition to corporate banking, commercial banking, personal banking, and Islamic banking. There are about 1,200 people working there.
11. RAKBANK
The National Bank of Ras Al Khaimah (P.J.S.C.) is another name for RAKBANK, which was founded in 1976 and has its headquarters in Ras Al-Khaimah, United Arab Emirates.
Five divisions make up the company's operations: retail banking, wholesale banking, business banking, treasury, and insurance business. Around 700,000 customers are served by its network of 27 branches.
12. Emirates National Bank of Dubai (ENBD)
With operations spanning more than ten nations and three continents, ENBD is by far the biggest and most reputable bank to originate from the UAE. Emirates Bank International and the National Bank of Dubai merged to form the bank in 2007.
The bank, which has its main office in Dubai, provides its clients with a wide range of services. The bank offers priority banking solutions as well as customized investment management solutions to individuals, businesses, HNWIs, and institutions.
The bank also has the greatest number of ATMs in the nation. There will be an ENBD ATM nearby even if you are camping outside of Fujairah.
13. Mashreq Neo
Mashreq Neo, the first digital bank in the UAE, is an offshoot of the country's oldest bank. As the first of its kind in UAE, it is one of the best banks in UAE.
The bank has no branches, uses no paper, and provides all the standard banking services in addition to a number of unusual ones in an effort to draw in a younger clientele.
Numerous innovative options are available on the bank app for smartphones, such as Quick Remit, which enables free money transfers to more than 20 different countries. Expats use this facility to quickly send and receive money because it has excellent exchange rates.
Apart from that, Mashreq Neo has a ton of early bird discounts and cashback offers. You can even earn points and cashback for recommending the app to friends.
The digital bank has been recognized by World Finance in 2020 as the best and safest mobile banking app in the Middle East in terms of security. Users laud the Mashreq Neo smart bank for its ease of use, intuitiveness, and safety features.
The app is updated every week to close any security gaps, and users praise it for these qualities.
An app that functions as a full-fledged bank with green credentials, saves time and gives customers lots of rewards and cashbacks
Even though the banking industry in the United Arab Emirates is expanding at a never-before-seen rate, very few banks can truly live up to the ideal bank description.
Pained by financial indecision? Want to invest with Adam?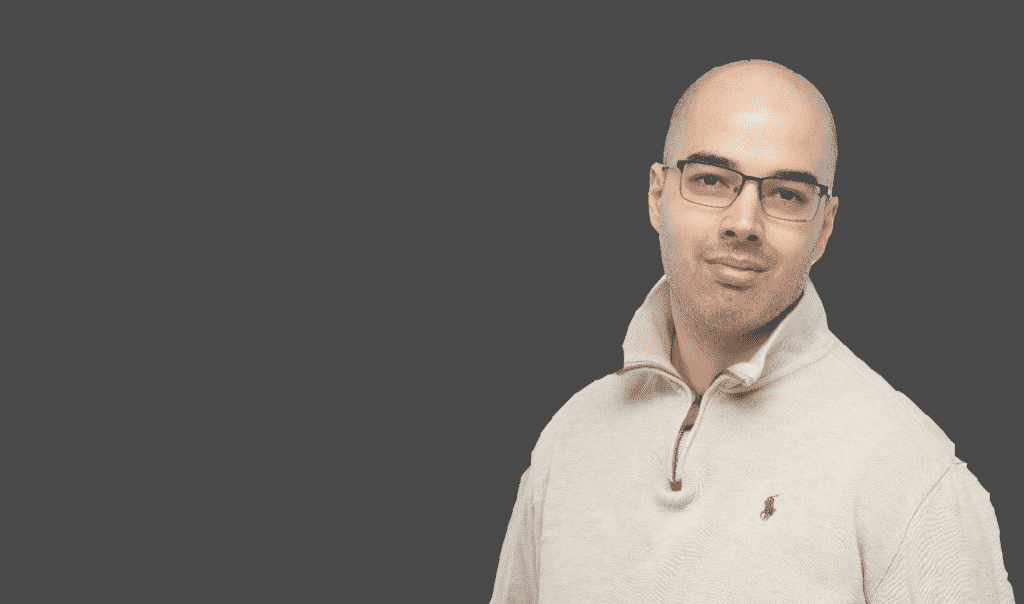 Adam is an internationally recognised author on financial matters, with over 669.2 million answer views on Quora.com, a widely sold book on Amazon, and a contributor on Forbes.