Here are the safest banks in Singapore that you can choose from.
Banking in Singapore has achieved extraordinary success.
Just 280 square kilometers of land make up the little state, which only gained independence in 1965.
Yet it has become a significant global financial actor in only fifty short years.
Around 100 banks may be found in Singapore, which is now known as a global financial center. However, you cannot just put your money in any of those banks. You have to know which ones are the safest banks in Singapore.
Singapore is one of the Four Asian Tigers, a group of rapidly expanding economies that includes South Korea, Hong Kong, and Taiwan.
Its gross domestic product (GDP) is still 340 billion dollars despite having a population of less than 6 million people.
Singapore's development has been attributed to a variety of causes, not the least of which is its reputation as one of the least corrupt countries in the world.
Singapore was placed fourth in 2022 by The Business Times, which examines how successfully national economies around the world use digital competitiveness.
Small to medium companies (SMEs) have a perfect place to call home in such a thriving and quickly expanding economic powerhouse.
There are many great banks in the area, but for SMEs, there are just five that are outstanding.
If you are looking to invest as an expat or high-net-worth individual, which is what I specialize in, you can email me (advice@adamfayed.com) or WhatsApp (+44-7393-450-837).
There are often much safer options than banks, who ultimately rely on debt/leverage to grow.
13 Safest Banks In Singapore
1. DBS Bank
The Development Bank of Singapore, or DBS, was there when Singapore gained independence in 1965.
The bank was created in 1968 and has quickly risen to become one of the world's most prominent financial institutions.
DBS is an Asian financial services conglomerate with a presence in 19 locations.
DBS, headquartered and listed in Singapore, is active in three important Asian development axes: Greater China, Southeast Asia, and South Asia. The bank's credit ratings of "AA-" and "Aa1" are among the best in the world.
DBS has been designated "World's Best Bank" by Global Finance, "World's Best Bank" by Euromoney, and "Global Bank of the Year" by The Banker for its worldwide leadership.
The bank has been designated the "World's Best Digital Bank" by Euromoney and the "Most Innovative in Digital Banking" by The Banker for its use of digital technologies to define the future of banking. Hence, DBS is also one of the best digital banks in Singapore.
Not only that DBS is one of the safest banks in Singapore. Moreover, DBS was named the "Safest Bank in Asia" by Global Finance for 14 consecutive years, from 2009 to 2022.
DBS offers a complete range of consumer, SME, and corporate banking services. DBS knows the complexities of conducting business in Asia's most dynamic markets as a bank born and raised in the region.
Being an Asian bank, DBS is devoted to establishing long-term connections with clients.
The DBS Foundation expands the bank's effect beyond banking by sponsoring social companies, which have a profit and a social and/or environmental impact.
The DBS Foundation also contributes to society in a variety of ways, such as through providing communities with future-ready skills and increasing food resilience.
DBS offers intriguing employment prospects with its vast network of Asian operations and emphasis on engaging and developing its employees.
It just announced a program with the motto "live more, bank less" to provide digital-era banking.
This bank is at the top of the list in terms of total assets acquired. Furthermore, one of Asia's largest financial institutions.
By the end of June 2017, this bank has acquired assets worth a total of S$ 486.699 billion.
There were S$1.2 billion in net profits at the end of March 2017. Around 4.6 million people are served. Here, 22,000 people are employed. This bank's headquarters are located at the Marina Bay Financial Center.
2. Overseas-Chinese Banking Corp (OCBC)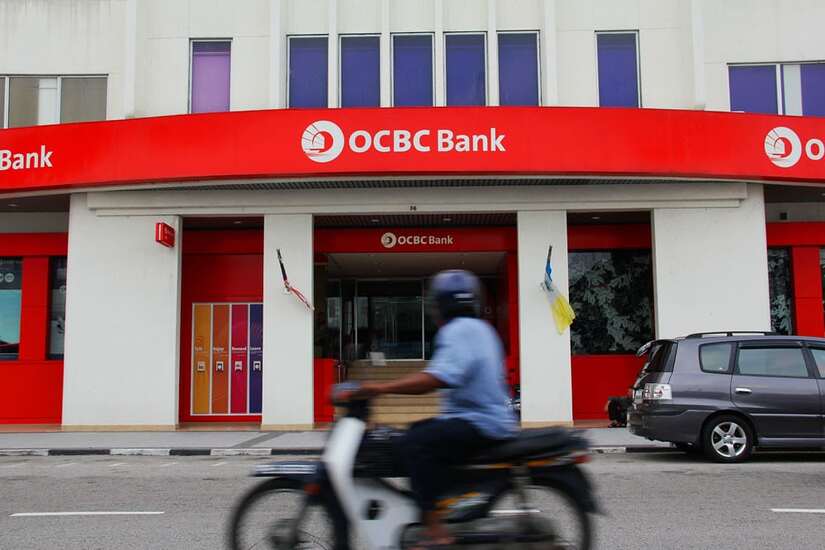 The oldest bank in Singapore, OCBC Bank, was established in 1912 and is the country's longest-running financial institution.
With an Aa1 rating from Moody's, it is now the second-largest financial services company in Southeast Asia by assets and one of the best-rated banks in the whole globe.
OCBC Bank, which is renowned for its soundness and stability, has been crowned the Best Managed Bank in Singapore by The Asian Banker and has constantly been included among the World's Top 50 Safest Banks by Global Finance.
OCBC Bank and its affiliates provide a wide range of commercial banking, specialized financial, and wealth management services, including treasury, insurance, asset management, consumer, corporate, and transaction banking as well as private and investment banking.
In fact, aside from being one of the safest banks in Singapore, OCBC is also one of the best wealth management banks in Singapore.
Singapore, Malaysia, Indonesia, and Greater China are among OCBC Bank's principal export markets. More than 570 branches and representative offices spread over 19 nations and regions make up this bank.
They include around 90 offices and branches in Hong Kong Special Administrative Region, and Macau Special Administrative Region, and Mainland China under the name OCBC Wing Hang, and over 300 branches and offices in Indonesia under the subsidiary Bank OCBC NISP.
The private banking services of OCBC Bank are offered by its wholly-owned subsidiary Bank of Singapore, which uses an innovative open-architecture product platform to find the best-in-class solutions to satisfy the needs of its customers.
Great Eastern Holdings, an insurance division of OCBC Bank, is the oldest and most reputable provider of life insurance in Malaysia and Singapore.
One of the biggest private asset management firms in Southeast Asia is its asset management affiliate, Lion Global Investors.
In terms of overall assets gained, OCBC is the second-best bank. By the end of June 2017, this bank has acquired assets worth a total of S$429.501 billion.
The loans made to consumers were S$221.5 billion at the end of March 2017. The establishment took place in 1932.
More than 18 countries are where it operates, and there are 600 branches worldwide. Here, 30,000 people are employed. This bank's headquarters are located on Chulia Street.
3. United Overseas Bank (UOB)
The lowest in terms of assets among the top three banking companies and safest banks in Singapore is United Overseas Bank (UOB).
The Wee family created it in 1935, and today they have a 17% stake. Wee Ee Cheong, CEO and Deputy Chairman, is the third generation of Wees to lead the bank.
Through a succession of acquisitions and international expansions, his father, Wee Cho Yaw, helped to develop the bank into what it is today.
Cho Yaw is this year's Forbes list's fourth-richest man in Singapore. In April 2013, he resigned as chairman and turned the reins over to Hsieh Fu Hua, the former CEO of the Singapore Exchange.
By purchasing smaller banks in Thailand and Indonesia during the past ten years, UOB has consolidated its presence in Asia. There are 16 locations in China, which is the bank's main foreign market.
In September 2014, UOB established a branch in Chongqing, a city in southwest China, as part of its efforts to expand in that region.
In Myanmar as well, UOB is expanding. It is among the first nine foreign banks to be given a bank license by the government.
Banking services are offered by Singapore's United Overseas Bank Ltd.
Global Markets, Group Wholesale Banking, Group Retail, and others are the segments through which it does business. The Group Retail sector provides financial solutions to individuals and small businesses.
The section of Group Wholesale Banking offers trade services, loans, capital markets solutions, cash management, treasury products, and consulting services.
Commodities, stocks, interest rates, credit, foreign currency, and structured investment products are all included in the Global Markets sector.
Corporate duties and non-banking operations are handled by the Others section.
Kheng Chiang Wee established the business, which has its headquarters in Singapore, on August 6, 1935.
Considering all acquired assets and safety, UOB is one of the safest banks in Singapore.
By the end of June 2017, this bank has acquired assets worth a total of S$ 344.414 billion.
The net profit was S$807 million at the end of March 2017.
It was established in 1935. It has over 19 nations where it is present, and it has 500 branches worldwide.
Here, 25,000 people are employed. This bank's headquarters are located in Raffles Place.
4. Standard Chartered Singapore
Standard Chartered is one of the biggest banks in the world and also one of the safest banks in Singapore, with roots dating back to 1858.
The Standard Chartered Bank opened its first branch in Singapore in 1859, and after only four years of banking activity, did it become eligible to get the Qualifying Full Bank (QFB) license in 1999.
With its conversion into a complete bank, Standard Chartered Bank was able to take the scale of its activities to whole new heights.
An almost 150-year-old company, Standard Chartered Singapore, is a division of the parent company, Standard Chartered PLC.
Together with 30 ATMs, it has more than 18 branches spread all around the nation. 5 priority banking centers are also present.
It currently has 33 billion S$ in total assets and 23 billion S$ in customer loans. The Marina Bay Financial Center is home to its headquarters.
Corporate finance, cash management, foreign currency, securities services, trade finance, lending, and debt capital markets are a few of the many financial products and services it offers.
It specializes in serving corporate and institutional clients, but does not just sell such items to them.
The bank's Private Banking Division is devoted to offering private banking services in order to expand its market.
It ranks among the safest banks in Singapore. Standard Chartered Bank also got the Best Digital Bank in Hong Kong Award at the International Excellence in Retail Financial Services Awards 2020, in addition to the QFB license.
A1/Stable, A/Stable, and A/Stable ratings were also given by Standard & Poor's, Fitch Rating, and Moody's.
5. Bank of Singapore
The second-largest bank in Southeast Asia, OCBC Bank, entirely owns the Bank of Singapore. Bank of Singapore is based in Singapore and has an open and robust economy.
One of the fastest growing private banks in Asia, Bank of Singapore provides a structured and consistent approach, an open architecture product platform, and strong research skills to give a comprehensive risk-based solution that is tailored to the needs of each customer.
The bank's network of branches places it in a strategic position to serve customers all over the world, and as a result, they have access to the complete range of investment and commercial banking solutions offered by our parent business, including financing, insurance, and brokerage services.
As a subsidiary, Bank of Singapore is still enormous. At the end of April 2017, the bank has acquired $115.94 billion worth of assets in total.
Global Finance and Asian Private Banker both recognized it the top private bank from 2011 to 2016.
Market Street is where this bank's headquarters are situated. In Hong Kong, Manila, London, and Dubai, Bank of Singapore has several locations.
6. Citibank Singapore
The City Bank of New York was the name used when Citibank was first established in 1812.
Citibank began doing business in Singapore about a century after it was founded, particularly in 1902. This is Singapore's first American bank.
International Banking Corporation, not Citibank, was its official name. At that time, it has developed into one of the largest, most reputable, and safest banks in Singapore.
At the moment, Citibank has 2,600 branches in 160 different countries.
Particularly in Singapore, its financial services are well-known and include deposit accounts, insurance, mortgages, credit cards, and investment banking.
With approximately 10,000 workers, this bank is one of the biggest employers in Singapore. It has more than 20 branches and over 1500 client touchpoints in Singapore.
Moreover, it has other business divisions, such as Citi Commercial Bank and Citi Global Consumer Banking.
It offers many services, including personal loans, time deposits, health and travel insurance, among others. Temasek Avenue is where its headquarters are located.
7. HSBC Singapore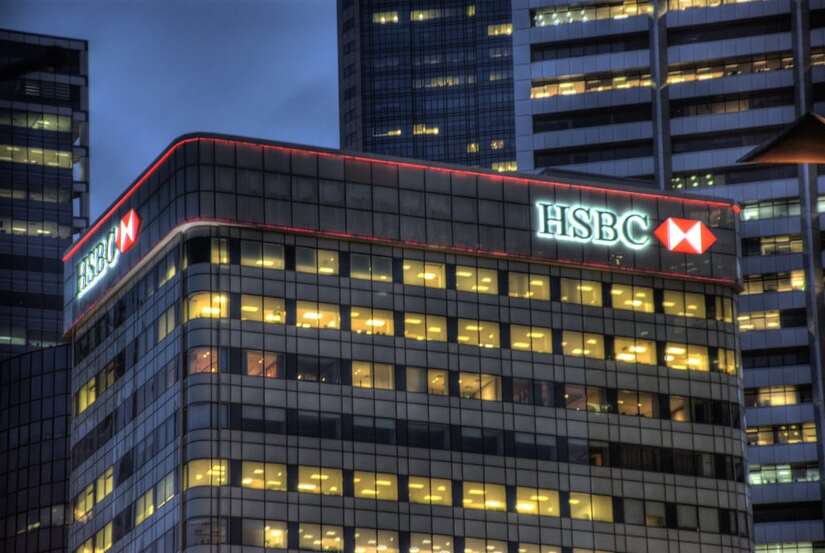 One of the oldest, leading, and safest banks in Singapore is HSBC Singapore. About 140 years ago, in 1877, it was founded.
As a result of its early arrival in Singapore, prospects for post-World War II rehabilitation and rebuilding activities to take place there were made possible.
The head-quarter is situated on Collyer Quay. In terms of personal and business banking services, HSBC Bank provides its clients with a full range of options, including insurance.
It is a global financial middleman with British or Hong Kong roots.
To assist in its post-war reconstruction operations, loans were kindly made available to the Singaporean government. HSBC Singapore also assisted the private sector in re-establishing itself.
HSBC banks also got the Qualified Full Bank (QFB) license that permits them to offer a wide variety of financial and banking goods and services.
Trustee services, investment banking, private banking, retail banking, commercial banking, capital markets services, insurance services, and wealth management are some of these services.
Around 3000 people have been employed by it. In addition to 40 ATMs, it has 40 branches spread out across Singapore.
HSBC banks are all over the place, with over 4,000 branches in 70 different countries.
The Covered Bond House of the Year award is given to HSBC. The Excellence in Leadership in Asia Award was given to it during the Covid-19 epidemic, and it is also the World's Best Bank for Sustainable Finance.
According to a 2019 Forbes report, HSBC has $2,917.8 billion in total assets and total income of $3.8 billion.
8. CIC Singapore
CIC (Crédit Industriel et Commercial) is one of Credit Mutuel Group's fully owned companies.
It was founded in the year 1984 and is regarded as the Asia Pacific region's administrative center. The Marina Bay Financial Center is where its headquarters are located.
Treasury, structured finance, corporate finance, private banking, etc. are just a few of the many financial services and products it provides.
Their primary area of concentration is SME banking services, and they also provide Singaporean clients with the most complete wealth management options.
For clients in Asia, CIC Bank Privée Singapore offers complete wealth management solutions. The Crédit Mutuel Group owns 100 percent of CIC Singapore.
9. State Bank of India (Singapore)
The largest commercial bank in India is the State Bank of India. The Qualified Full Bank (QFB) license has also been granted to its Singaporean counterpart.
Such license permits SBI Singapore to give both corporate and individual clients a varied range of banking services which include the following: asset management, mortgage loan services, retail banking services, insurance, savings and deposit accounts, and investment banking.
Apart from the QFB license, SBI also received recognition in 2013 as India's Best Trade Finance Bank and Leading Counterparty Bank.
Forbes reports that SBI has $559.9 billion in assets and $2 billion in total income in 2019.
10. Maybank Singapore
An older bank, Maybank Singapore was established in 1960, or around 57 years ago.
Almost 1800 people work for it, and they provide consumers in Singapore with a wide range of services like investments, Islamic deposits, current and savings accounts, loan products, etc.
It provides services in 27 different Singapore locations. It is a Qualifying Full Bank (QFB) in Singapore and has been listed among the top 5 banks in ASEAN.
11. Barclays Bank Singapore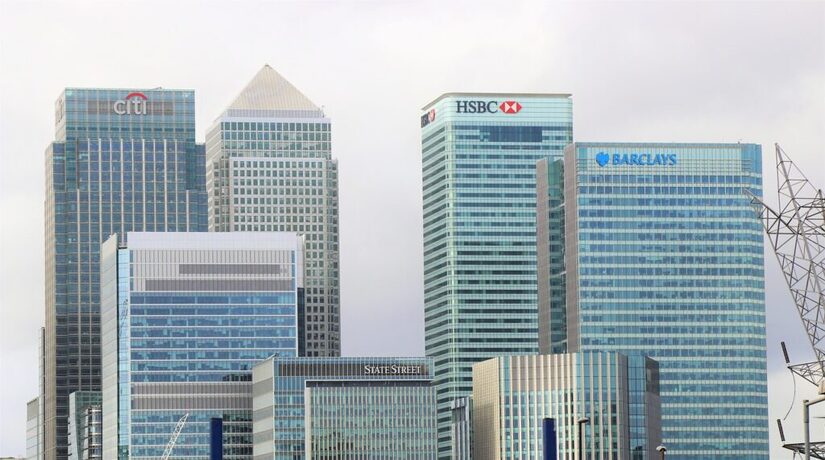 Barclays Bank is a British multinational financial intermediary with operations in 40 countries and a regional center in Singapore.
Throughout all of Asia, its Singapore branch is regarded as being the largest.
The Singaporean government, which serves as a global financial hub, has always created progressive international legislation to make overseas banks a viable banking alternative for the nation.
As a consequence, Barclays Bank Singapore rose to become one of Asia's leading private banking companies.
The "UK's Best Bank," "UK's Best Investment Bank," and "Excellence in Leadership in Western Europe — for Covid response" awards for 2020 have all been given to Barclays by Euromoney.
In 2016, Barclays Bank's total revenues and assets were £1,213,000,000,000 and £2,828,000,000, respectively.
12. RHB Bank Singapore
RHB was established in 1961, or around 62 years ago. United Malayan Banking Company Berhad (UMBC) was its previous name.
After a number of expansions and strategic mergers, the bank adopted its current name, RHB Bank Berhad Singapore (RHBS), in 1999.
As a bank that has been there from the start, it has gathered priceless experiences and insights that it transforms into creative solutions intended to support the growth and advancement of both people and enterprises.
The bank has built enduring ties with its clients and partners over the years in Singapore, which has elevated us to the status of one of the most reputable financial organizations.
Along with our views, experiences, and skills, they now serve a variety of clients with needs ranging from corporate finance to personal banking, providing seamless solutions and increasing wealth for both individuals and organizations.
The bank's key activities, provided through RHB Bank Berhad, RHB Securities Singapore Pte, Retail Banking, Corporate Banking, Brokerage, Commercial Banking, and Asset Management, have been simplified. RHB Asset Management Pte. Ltd. Ltd.
This universal bank operates in 7 different areas in Singapore. Maximal client pleasure is its primary goal.
Because of this, it is the only bank in Singapore and Malaysia to get the esteemed "Best Customer Experience Management of the Year Award" for banking services awarded by APCSC Hong Kong.
RHB Singapore understands the value of a strong collaborative and cohesive culture while encouraging diversity in viewpoints as a dynamic and expanding financial company.
The bank today employs over 700 people in a vibrant and engaged team.
13. Bank of China (Singapore)
The Bank of China is the last in this list of safest banks in Singapore. It was established in 1912.
The Bank of China is not only the largest state-owned commercial bank in China, but it is also one of Singapore's top banks.
The Bank of China has the fifth highest market capitalization in the whole globe. In 1936, it established its first office in Singapore.
The Bank of China in Singapore is currently authorized as a Qualifying Full Bank (QFB). Because of this, it provides a variety of financial services that accept both international and domestic currencies.
Remittances, personal loans, wealth management services, foreign currency trading, credit cards, asset management, corporate lending, investment banking, trading finance, and securities investment and management are a few of these financial services.
According to Forbes, the Bank of China has total income of $27.2 billion and total assets of $3,387 billion as of 2019.
Conclusion
Understanding these safest banks in Singapore is a smart place to start.
You may use the details provided in this article about these banks as a help when choosing one of these safest banks in Singapore to choose.
These banks won't let you down. International financial honors and licenses that these institutions have worked so hard to obtain already attest to their expertise and reliability in the banking industry.
Pained by financial indecision? Want to invest with Adam?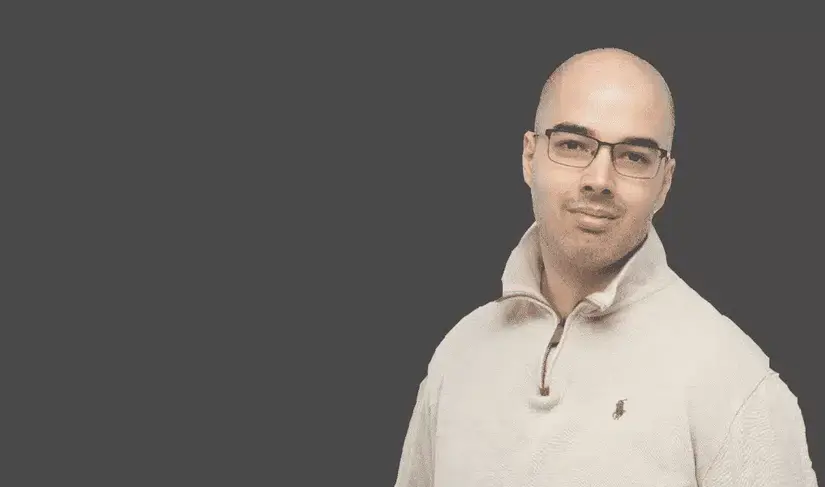 Adam is an internationally recognised author on financial matters, with over 693.5 million answer views on Quora.com, a widely sold book on Amazon, and a contributor on Forbes.