15 Best International Schools In Spain
If you are looking to invest as an expat or high-net-worth individual, which is what I specialize in, you can email me (advice@adamfayed.com) or WhatsApp (+44-7393-450-837).
Introduction
This article will help you in choosing the ideal school for your child by providing a list of the best international schools in Spain for everything from academic excellence to extracurricular activities and sports facilities.
15 Best International Schools in Spain
1. Barcelona High School
Barcelona High School, also known as BHS, was established in 2020 and offers classes to students in grades 7 through 12. It is one of the best international schools in Spain.
It is situated in the heart of Barcelona, Spain, and is easily reachable by all forms of public transportation. On many lists, BHS is ranked as Barcelona's top international school.
Students at BHS attend class as a group across all grade levels, like one big family, and the school has a small student population to provide personalized attention and learning.
As a result, students not only succeed academically but also socially, emotionally, and psychologically.
Courses from the US curriculum that have been accredited are taught in English as a first language. In addition to being optional, AP courses are offered to students who want to take classes that are comparable to the International Baccalaureate (IB) or A levels.
In addition to academic learning, students also participate in STEAM learning, social and creative activities, group projects, international speakers, tech learning that enables them to earn coding certificates, and other activities to help them develop their emotional intelligence while also expanding their opportunities and discovering their life's passions.
After completing the 12th grade, students receive an official American High School Diploma from the United States, which enables them to enroll in English-speaking international universities all over the world, including those in Spain, the United Kingdom, and other parts of Europe, as well as in the United States and Canada.
2. Benjamin Franklin International School
The Benjamin Franklin International School, also known as BFIS, is an American nursery through high school that was founded in Barcelona in 1986. The American School of Barcelona's parents, who desired a better American school in Barcelona, founded BFIS.
The school, which is associated with the Office of Overseas Schools of the US Department of State, offers three diplomas: American High School, Spanish Bachillerato, and International Baccalaureate. It adopts American educational principles and methods within the framework of an international environment.
The school's heart and soul are its diverse and active student body, faculty, and parent community, which now represents close to 50 nationalities and cultural heritages.
Spanish, Catalan, and French language classes are available in addition to the instruction language of English.
The student is at the center of the learning process thanks to the differentiated instruction used at BFIS. Students are encouraged and supported by BFIS to be independent, curious learners who pursue their passions and recognize the value and strength of knowledge.
Three key ideas—Curriculum, Character, and Community—form the foundation of the educational program at BFIS. The BFIS emphasizes the value of balancing the academic, social, and emotional aspects of school life so that students can grow into creative, self-assured, and responsible adults.
These core areas are essential components that BFIS believes in for a well-rounded education. Some of the top universities in the world extend acceptance offers and merit-based scholarships to BFIS graduates.


3. American School of Barcelona
The American School of Barcelona, also known as ASB, was established in 1962 and is a preschool through grade 12 international, independent, nonprofit, coeducational school that prepares students for university.
The Spanish and Catalan Ministries of Education have approved ASB, and it is accredited by the Middle States Association of Colleges and Schools and the International Baccalaureate Organization.
The school is housed in a specially constructed building south of Barcelona. The IB Diploma Program is available at the school. Since it began awarding the diploma in 2007, ASB has consistently scored higher than the IBDP world average.
The goal of ASB is to equip preschool through 12th grade students with the critical thinking abilities and self-confidence to realize their full potential as global citizens.
The school has more than 900 pupils enrolled in Pre-K through 12th grade, representing more than 55 different nationalities. 28% of the students are Spanish, 28% are from North America, and 50% are international students.
ASB provides a demanding university preparatory curriculum taught in English that equips students for enrollment in universities around the globe. ASB takes pride in having top-notch instructors who provide a distinctive academic environment in the classroom.
With the aid of various technological tools, teachers support their curriculum and help students get ready for the digital world of today. The majority of academic subjects are taught in English, but there is also a Spanish and Catalan program available.
The cutting-edge campus and facilities at ASB enable our students and faculty to stay at the forefront of innovation and advanced learning.
4. St. George School Barcelona
St. George School Barcelona, also known as St. George or St. George's, is a British institution serving students aged 2 to 18. It is one of the best international schools in Spain.
Members of the esteemed National Association of British Schools in Spain, St. George is fully approved by the local government. Their oldest children take iGCSEs before moving on to A levels, and they strictly follow the British national curriculum.
St. George's has already established a reputation for producing students who are motivated and content in addition to having high academic standards. In their schools, students effectively learn by doing, feeling, and thinking.
They gain knowledge about analysis, problem-solving, imaginative thinking, and creative thinking.
They are also given a sentimental education, learning how to examine and comprehend their own emotions as well as those of others, as well as how to have empathy for the various cultures around the world.
Children at St. George's School experience happiness and safety, which enhances their potential.
The setting is imaginative and inspiring, with a safe and loving atmosphere that gives the kids confidence and constantly motivates them to feel proud of what they accomplish. Although learning is frequently arduous and challenging, St. George's School Barcelona wants the experience to be enjoyable as well.
The spaces provide a dynamic and imaginative setting. The school has specialized classrooms, including a music room, an ICT suite, a library, a gymnasium, and a dining hall.
St. George believes that this, along with expert and individualized instruction, will guarantee that every student enjoys learning and realizes their full potential.
The team of British teachers all bring different skills, experiences, and strengths, but they all share a similar passion for kids, their well-being, and their education.
5. Barcelona School Barcelona City
The British School of Barcelona City, also known as BSB City, is distinct from the main and original British School of Barcelona, also known as BSB, located in the Castelldefels neighborhood of Barcelona.
A brand-new, cutting-edge campus for BSB City will open in Barcelona in September 2021. Students from Pre-University through Early Years can receive an education at BSB City in an international setting.
Since its inception in 1958, BSB has offered our students an excellent independent, global education. The goal is for students to develop into global citizens who are self-assured enough to express and discuss their beliefs and opinions while also exhibiting a deep understanding of and tolerance for various cultures.
The English National Curriculum is followed by BSB, and to ensure that our students develop high level learning habits and skills, we use modern, research-based pedagogical approaches.
With full accreditation from both the British and Spanish governments, BSB is a truly international school. Graduates from BSB attend some of the best international universities in the world.
The overall education, however, goes far beyond exams; this includes the values that BSB upholds and that its students exhibit.
BSB makes sure that students graduate from high school with a close-knit group of friends and the capacity to make new ones, and that their academic accomplishments and skills will enable them to succeed in higher education and beyond in a society that is becoming more and more competitive.
6. Benalmadena International College
On the Costa del Sol, there are more than 300 students enrolled in the Benalmadena International College, a contemporary British institution with students from 33 different countries.
The Benalmadena International College is a cutting-edge institution with outstanding facilities that is dynamic, vibrant, and unwaveringly committed to educational excellence. It is situated on 1,700 square meters of picturesque grounds just 300 meters from the beach.
From two to eighteen years old, they provide students from more than 30 nations with the British Curriculum. Only 15 schools in Spain have been fully accredited with British School Status, according to the Independent Schools Inspectorate's most recent inspection of the institution.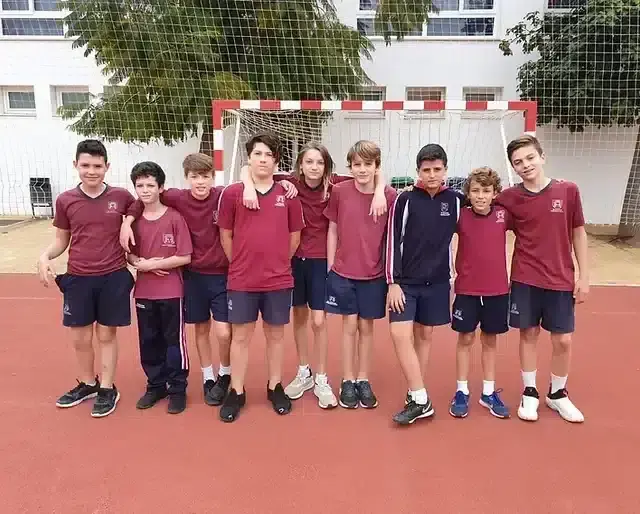 7. Swedish School Marbella
One of the best international schools in Spain, Swedish School Marbella, which was established in 2003, provides Swedish-speaking kids with the same top-notch education they would get in their native Scandanavia.
All of the teachers here have degrees from Sweden and are certified by the Swedish National Agency for Education. They offer a responsible, adaptable, and creative environment for kids to grow both personally and academically.
Smaller class sizes benefit a harmonious environment that allows every child to receive the best education possible. They also give kids a place to be safe and productive where they can get excellent one-on-one guidance. Every student is treated as a unique individual at the Swedish school in Marbella, which helps them feel seen, heard, and accepted for who they are.
From preschool (3-5 years) through fifth grade, the school offers the Swedish curriculum (6-12 years). Two virtual schools in Stockholm that offer online education for grades 7 through 9 and for grades 10 through 12 provide a different kind of education to students between the ages of 13 and 18.
Students participate in the excellent online learning opportunities offered by the Swedish curriculum in a friendly and exciting learning environment with full-time teacher support and guidance. Additionally, they gain from all the advantages offered by the school, such as the nutritious, home-cooked lunches, field trips, and physical education.
Physical education is supported by the school's beautiful garden, 25-meter swimming pool, artificial turf for football, and access to large play areas with climbing trees and sandboxes, in addition to promoting good health through their wholesome meals that are very well-liked by the students. Additionally, a sizable park and the beach are both close to the school.
The Swedish School in Marbella, close to Puerto Banus, provides the best foundation for academic success and personal development.
8. International School Estepona
The school was established in 2004 and is a British school in Spain that adheres to the British National Curriculum to ensure a smooth transition to and from any other British school, whether in the UK or abroad.
9. Sotogrande International School
Day and boarding schools in Sotogrande International School (SIS) from ages 3 to 18 follow the IB curriculum. There are 1000 kids there, hailing from more than 45 nations.
10. Mayfair International Academy, Estepona
Since its founding in 1997, Mayfair Academy has been a family-run institution with a warm and inviting atmosphere. While they have adjusted to the quick changes in a complex society, they haven't lost sight of their core principles or the reason they were founded in the first place: to educate children in the broadest sense of the word.
11. Elian's British School La Nucia
For students aged 1 to 18, there is a British school called Elian's British School La Nucia, one of the best international schools in Spain. For all of their students, they strive for excellence in English.
This goal is connected to a desire to develop the students' self-confidence, unique talents, and ability to collaborate in a global setting. They support their growth into moral, responsible, and content people who have the skills necessary to succeed anywhere in the world.
Students are given the knowledge and skills at Elian's British School La Nuca to ensure that their interest in learning lasts throughout their lives.
As they progress through their educational process, their students develop self-confidence, which enables them to identify their own talents. While keeping in mind their emotional needs, they want to help them learn to explore new technologies as a part of their surroundings.
They make every effort to develop into people of integrity who are imaginative, self-aware, and conscious of how they can benefit the community.
12. Aquinas American School
The Aquinas American School, which is in Madrid, uses a US-style curriculum. The study of Spanish is a complement to this.
It is a coed, catholic, college-preparatory institution with students from 41 different countries.
This place values both academics and athletics.
Students can thus participate in a variety of sports in addition to the International Baccalaureate Diploma program.
Finally, don't forget to visit some of Madrid's top museums to further your education while there.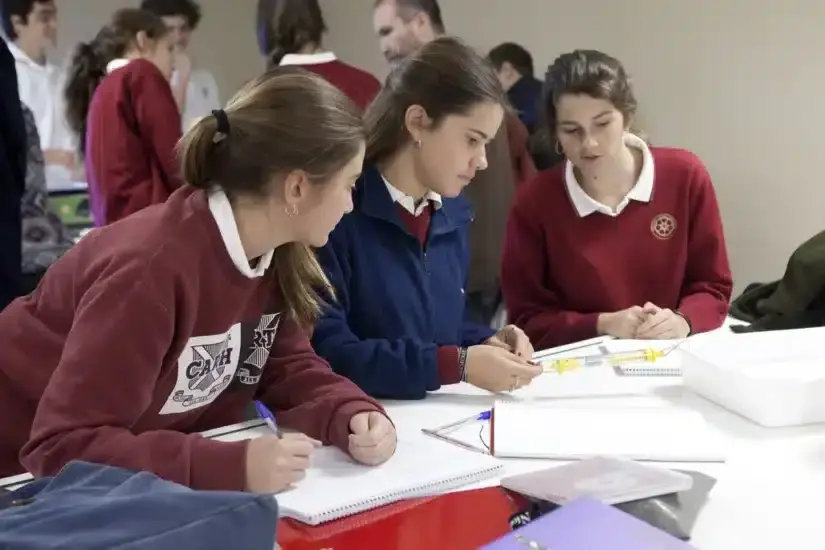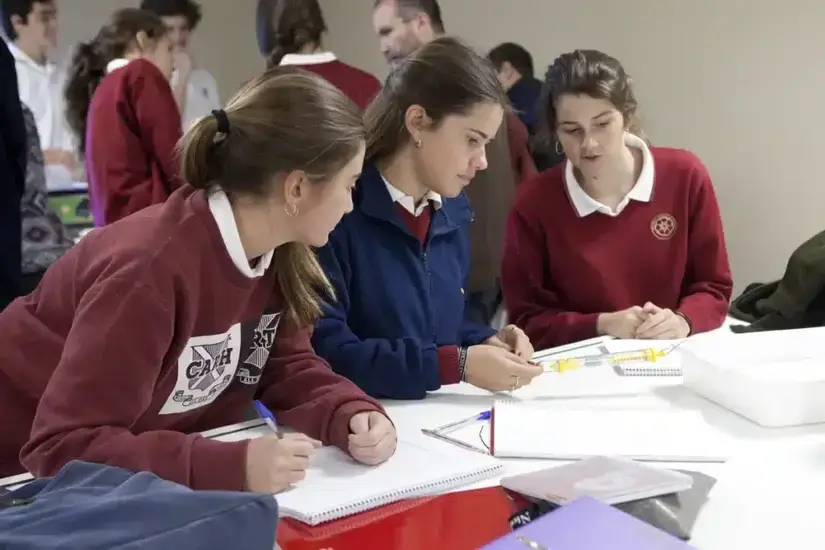 13. American School of Madrid
ASM, one of the best international schools in Spain, has been providing a Spanish-language education and an American education for more than 60 years.
Numerous accreditations are held by it, including from the International Baccalaureate Organization.
Today, over 1,000 students come from all over the world to learn under the guidance of outstanding teachers, who help these young students reach their full potential.
There are many opportunities during the school day as well. These include cheerleading, gymnastics, basketball, volleyball, soccer, and more. Visit their website here.
14. Kensington School
Since its founding in 1966, Kensington School has worked to give the expat community in Barcelona a British education. It is a family-run institution that cultivates a joyful, fulfilling, and vibrant community.
The curriculum is customized to meet the needs of each individual student. A teacher to student ratio of 1:9 fosters the growth of each learner.
Students at Kensington School have numerous chances to develop, learn, and gain new perspectives.
There is a ton to do even after school hours. Activities outside of class include fencing, drama, volleyball, and pilates.
15. Thames British School – Madrid
The Thames British School in Madrid, which is a member of the esteemed NABSS association of British Schools in Spain, is a fantastic setting for students of all ages.
From the Cambridge International AS/A Levels to the Early Years Foundation Stage, classes are instructed in English and adhere to the British curriculum.
Overall, the school fosters an inclusive learning environment.
Children's thinking is, in fact, challenged. This is done to support them in realizing their full potential and pursuing lifelong learning.
The actual building itself comes next. The Thames British School has cemented its position as one of the best international schools in Spain thanks to its state-of-the-art 6,200 square meter facility.
Pained by financial indecision? Want to invest with Adam?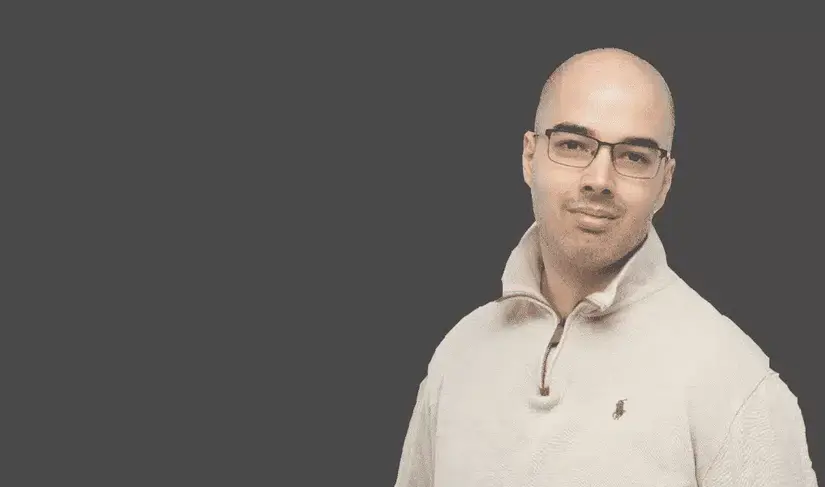 Adam is an internationally recognised author on financial matters, with over 583.2 million answers views on Quora.com and a widely sold book on Amazon and a contributor on Forbes.
Tags
American School of Barcelona
,
American School of Madrid
,
Aquinas American School
,
Barcelona High School
,
Barcelona School Barcelona City
,
Benalmadena International College
,
Benjamin Franklin International School
,
Best International Schools in Spain
,
Elian's British School La Nucia
,
International School Estepona
,
Kensington School
,
Mayfair International Academy
,
Sotogrande International School
,
St. George School Barcelona
,
Swedish School Marbella
,
Thames British School – Madrid