Being known as one of the most trusted brands in the world can be difficult to achieve. Read our guide below to learn more about the most reputable brands.
One of the most critical factors and a key component of every business is trust. A business can last a long time if its shareholders, clients, and workers believe they can count on it to treat them fairly and honestly.
It is reasonable that the ranking of the companies is quite dynamic, with many ups and downs, in today's world where things are harder than ever.
Trust has become even more crucial in recent years, especially following the pandemic period, for various businesses that are operating honestly and avoiding controversies.
When rating the most reputable brands in the world, various variables must be taken into account. The caliber of their goods and services, level of customer service, and other characteristics will be some of the crucial ones.
The majority of these most reputable businesses are really old, and only 2% of them were established after 2001, which is an intriguing fact. However, none of these most well-known brands are familiar to Gen Z customers.
With the help of a digital strategy based on the excellence of their goods and services, we've compiled a list of the world's most reputable businesses that have been in business for a long time.
15 Most Trusted Brands in the World
1. Amazon
Amazon is a well-known online retail behemoth that is renowned for its capacity to help you purchase practically everything you can imagine for the best price that is currently offered.
They are a well-known firm, one of the most reputable corporate brands, and they have earned the trust of their customers, which has propelled them to the top of lists of the most reputable businesses on the planet and among the best options worldwide.
One of the most significant adjustments Amazon has made to its workplace was raising its base minimum salary to $15 per hour. Amazon is continuously changing the way it does business.
Through this action, they were able to get greater respect and brand recognition not only from their staff but also from everyone else, including customers. It is only one of the numerous factors that help this enormous company remain at the top of the list of most reliable brands in the world.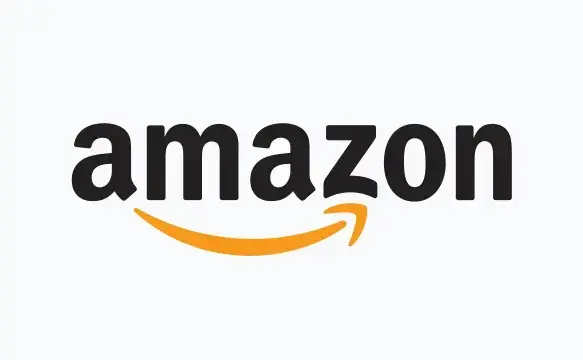 2. Walt Disney Company
One of the most renowned, dependable, and well-known businesses in the world is The Walt Disney Company, or simply Disney. This multinational entertainment and media corporation has its headquarters in Burbank, California, with a distinguished past.
Since they meticulously maintain their reputation, The Walt Disney Company has been at the top of many lists for many years.
It is not surprising that they have such a good rating given that they have been making excellent films, cartoons, animated shows, and much more for many years, especially for younger audiences. The most trusted brand on the planet may now be because to their family-friendly entertainment.
In recent years, the Walt Disney Company has become primarily known for its Marvel films and for advancing the "Star Wars" property.
3. Microsoft
The Microsoft Corporation was established in 1975 with the sole purpose of enabling individuals and organizations throughout the globe to reach their greatest potential via the development of technology that revolutionizes how people interact, play, and work.
A pioneer in the development of systems, software for personal computers, and other related technologies, this company.
Microsoft also produces its own brand of hybrid tablet PCs, publishes books, and produces multimedia content in addition to providing email services.
It is not surprising that this software behemoth is one of the most reputable and well-respected businesses in the world, and on top of that, they are outperforming Apple by a wide margin. Together with their computer software, Microsoft saw enormous success with its Surface laptop, Xbox game console, and online gaming network.
4. Sony
One of the top manufacturers of audio/video electronics and information technology, Sony Electronics has become one of the most recognizable and dependable brands in the world. San Diego, California serves as the home of Sony's electronic division.
This business was established in 1946 as Tokyo Tsushin Kogyo (also known as "Tokyo Telecommunications Engineering Corporation") by Ibuka Masary and Morita Akio.
For the following 40 years, Morita and Ibuka collaborated to make Sony one of the world's best and most recognizable brands. In January 1958, this firm was given the name Sony, which is derived from the Latin term sonus, which signifies sound.
Since the previous year, Sony's rankings have significantly improved, and as we've already mentioned, they are now among the top-ranking and most dependable brands, which is important to them and bodes well for the future.
5. Google
Another American multinational technology business, Google LLC, is focused on artificial intelligence, search engine technology, cloud computing, computer software, e-commerce, online advertising, consumer electronics, and quantum computing.
They are also referred to as the "most powerful firm in the world," but they can boldly claim that status also makes them one of the most well-known brands in the world.
This is mostly due to their commercial domination, technological advantages, and expertise in artificial intelligence. When compared to other websites, they are regarded as one of the top 5 American information technology businesses and top trusted brands together with Meta, Microsoft, Apple, and Amazon.
6. Netflix
In the United States, there is a production firm called Netflix, Inc. that also offers a streaming service for a monthly fee. The business was established on August 29, 1997, and as well as their own works, which are referred to as Netflix Originals, they also offer a library of television and film programs through distribution agreements.
As a member of the Motion Picture Association, Netflix has played a significant role in the distribution of independent films (MPA). A recent report from this company stated that it had over 222 million customers worldwide.
The United States & Canada – 74.6 million.
Europe, Middle East & Africa – 74 million.
Latin America – 39.9 million.
Asia – 32.7 million.
Currently, Netflix is regarded as one of the most reliable companies in the world, and they deserved to be there.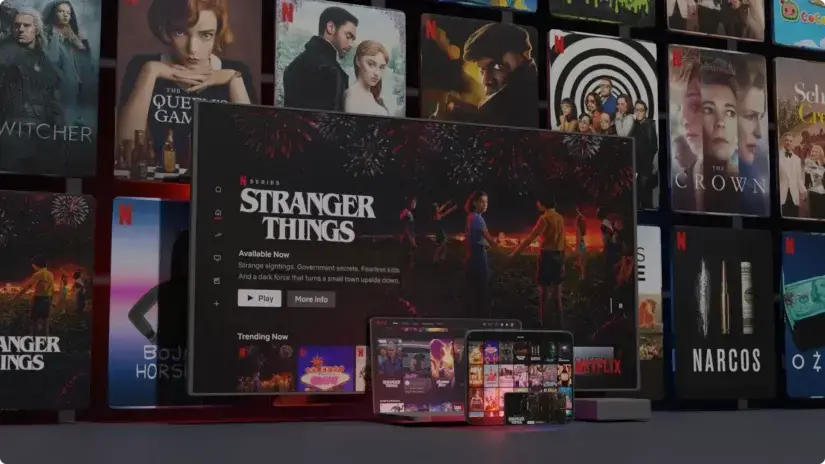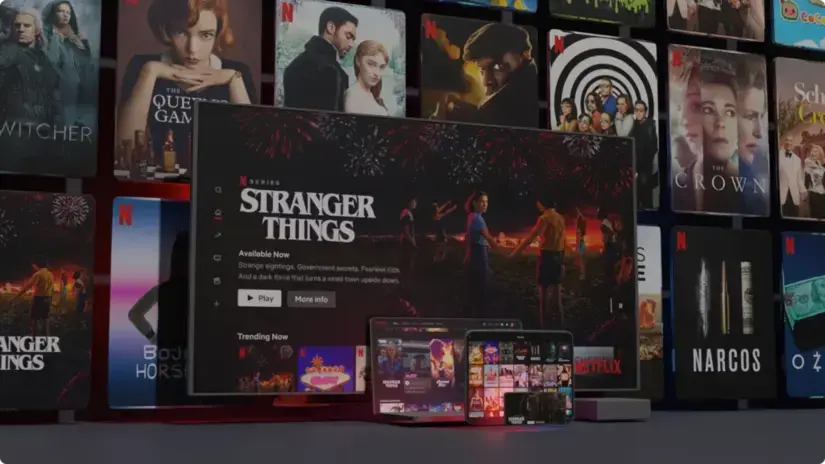 7. YouTube
YouTube is a social media and online video sharing platform that was launched on February 14, 2005, by Jawed Karim, Steve Chen, and Chad Hurley in San Bruno, California.
This brand is owned by Google, and it is the world's second most frequented website after Google search (browsing data).
This platform has over one billion monthly users who watch over a billion hours of video every day.
8. Target
Target is one of the largest merchandise retailers, with stores in all 50 states and the District of Columbia. From 1911 until 1969, this corporation was known as Target Corporation, Dayton Company from 1969 to 2000, and Dayton-Hudson Corporation after 2000.
This corporation owns and operates general-merchandise outlets as well as large-scale food discount stores. Their red bull's-eye emblem is well-known in the United States, and the corporation is headquartered in Minneapolis, Minnesota.
The fact that 75% of Americans live less than 10 miles from their nearest Target shop is an intriguing fact regarding this corporation. This indicates that the locations of their stores were thoughtfully chosen, and many individuals have them very close by.
One of the most trusted companies on the planet, Target is known for its long history and excellent customer service.
9. Patagonia
Patagonia is a corporation that specializes in producing outdoor gear, apparel, and footwear for a wide range of outdoor sports such as climbing, skiing, snowboarding, hiking, trail running, yoga, surfing, and many more.
Their high-quality products and strong client interactions fostered confidence, establishing this organization as one of the best and most trustworthy in the world. Patagonia is also a part of an initiative that is attempting to decrease the impact that humans have on our world, and they have allowed people to display and exchange some of their worn Patagonia clothing.
Patagonia is well-deservedly at the top of the list of the world's most trusted brands.
10. Wegmans
With more than 110 locations nationwide, Wegmans is one of the most well-known grocery businesses in the country. This business, one of the biggest private ones in the US, employs more than 52,000 people.
They are a family-owned business that was established in 1916 and has its corporate headquarters in Rochester, New York. The president and CEO of the company is Colleen Wegman, the owner's daughter, while her father, Danny Wegman, serves as chairman.
It's no surprise that Wegmans is one of the world's most trusted brands. They are consistently listed among the greatest firms and have a reputation for being one of the best to deal with.
Wegmans is well-known for providing high-quality products at moderate pricing. As the name says, their branded products are highly regarded for being good.
11. L.L. Bean
L.L. Bean is another well-known firm that produces high-quality outdoor accessories and clothes. This brand has been providing quality outdoor gear, skilled guidance, and classic styles for over 100 years. Leon Leonwood Bean established the company as a one-man operation in 1912.
They have grown into a global corporation with annual sales of $2 billion because they have kept their clients delighted.
L.L. Bean Company also provides education and military discounts, and as previously stated, their efforts to keep their customers satisfied and the great quality of their products have helped them become one of the most trusted and visible firms in the United States and around the world.
12. Samsung
As one of the biggest businesses in the world with a focus on the production of electronic gadgets and associated equipment, Samsung is a leader in this field. One of the industry leaders when it comes to the creation of a wide variety of consumer and business electronics, including integrated systems, digital media players, semiconductors, and appliances, is the South Korean firm Samsung.
One intriguing statistic is that Samsung is one of the most well-known technology brands in the world, producing a fifth of South Korea's annual exports.
This company's name in Korean means "three stars," and it was formed in 1938 as a food trading firm by Lee Byung-Chull.
Samsung is well-known for its large selection of smartphones and televisions, as well as its design and creativity. They sell high-quality items and provide discounts to military personnel, students, and educators.
There was a problem with the Galaxy S7 that became popular on the internet and social media platforms, but Samsung was able to overcome it and maintain its image.


13. Publix
Another American grocery chain that is employee-owned and based in Lakeland, Florida is Public Super Markets, Inc., more often known as Publix. George W. Jenkins established this private corporation in 1930; it is now held by former and current workers as well as by members of the Jenkins family.
This business, which represents one of the fastest-expanding grocery chains, enjoys a stellar reputation with its clientele. They are regarded as one of the most reputable businesses and are well renowned for their competitive pricing and superior goods.
The employee-owned system at Publix, which has a bottom-up structure rather than a top-down one, is what propels the business forward and sets it distinct from its rivals.
14. The Home Depot
In 1978, Arthur Blank and Bernie Marcus established The Hope Depot. They were well aware of how ground-breaking their new hardware shop would turn out to be when they started this project.
With more than 2300 stores currently operating across North America, they are able to maintain excellent relationships with their shareholders, communities, clients, and employees. They are currently the biggest retailer of home improvement products worldwide.
On June 22, 1979, they opened their first two Home Depot locations in Atlanta, Georgia. They have stores in the US, Canada, and Mexico and are currently the top home improvement retailers, as we've already mentioned.
You should be aware that Home Depot has significantly improved its position and is now ahead of its main competitor Lowe when it comes to the list of the best and most reputable brands in the US and the rest of the world.
The Home Depot is renowned for its community initiatives and the seminars it offers in-store. Even more significant, they just made the decision to enhance their internet presence, and their online sales are booming.
15. UPS
Another reputable business that provides logistics and package transportation services is United Parcel Service (UPS). They offer a variety of services, such as delivery, contact logistics, ground shipping, air shipping, and ocean shipping, as well as client brokerage, insurance, and financing.
They are the top provider of services for managing the global supply chain. Every day, they are able to send 1.7 million packages from shipping clients to 12 million recipients in more than 220 territories and nations.
They are currently one of the best and most dependable brands in the globe due to their extremely professional behavior and high-quality services.
Check out our articles on Investment Options for UK Expats and Investment Options for Canadian Expats.
Pained by financial indecision? Want to invest with Adam?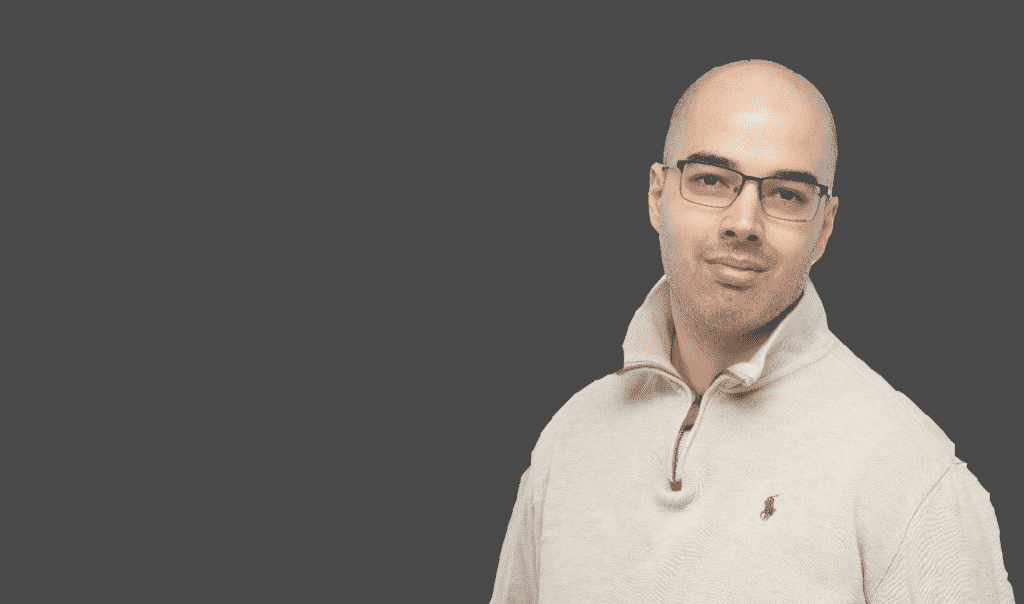 Adam is an internationally recognised author on financial matters, with over 584.2 million answers views on Quora.com and a widely sold book on Amazon and a contributor on Forbes.
Tags
15 Most Trusted Brands In The World
,
Amazon
,
Invest in Amazon
,
Invest in Google
,
Invest in LL Bean
,
invest in Microsoft
,
Invest in Netflix
,
Invest in Patagonia
,
Invest in Publix
,
Invest in Samsung
,
Invest in Sony
,
Invest in Target
,
Invest in the home depot
,
Invest in UPS
,
invest in Walt Disney Company
,
Invest in wegmans
,
Invest in Youtube