2022 Cost of Living in South Korea. That will be the topic of today's article.
If you have any questions or want to invest as an expat, you can email me (advice@adamfayed.com) or use these contact options.
Introduction
Cost of living in South Korea is one of several things that expats should be aware of before relocating to the peninsula.
Are you considering migrating to South Korea? The Land of the Morning Calm is a favorite destination for visitors from all over the world, thanks to its easy way of life, lively metropolitan culture coupled with laid-back countryside, and an affordable cost of living.
There are several practical considerations to make while relocating to South Korea. For example, if you transport home goods and possessions to the nation, you have six months from the date of arrival to collect your products duty-free. This includes personal automobiles as well. Anything that enters after the six-month period will be taxed, and if it is an automobile, it will be inspected.
Whether you're relocating to South Korea next month or next year, this guide will teach you all you need to know about cost of living in South Korea to ensure a smooth and successful transition. We go through the most effective communication skills to avoid offending others, as well as driving and public transit tips and tactics to help you move around your new Korean home.
Cost of Living in South Korea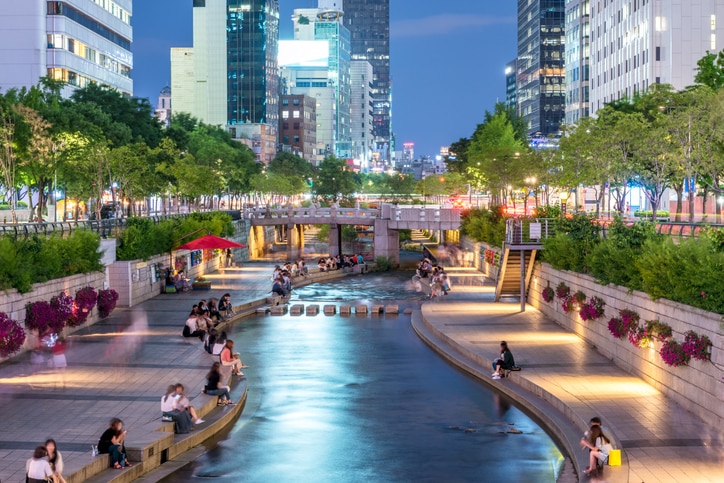 The average cost of living in South Korea is just fair. It is not as inexpensive as living in Laos or China, and it's also not as expensive as living in Japan or Singapore. In general, the capital, Seoul, will have the highest living costs in the country. Everywhere else, expats may expect to earn a fair living and save a substantial portion of their earnings without having to squeeze pennies or live on a shoestring budget.
Is living in South Korea expensive?
The main living expenditure in South Korea, as is true in other nations, will be the rent or housing. While rates are not outrageously high, especially in comparison to other popular expat cities, expats should expect to pay 30-40% of their monthly wage for a quality apartment.
The Average Cost of Living in South Korea's Most Expensive and Most Affordably Priced Cities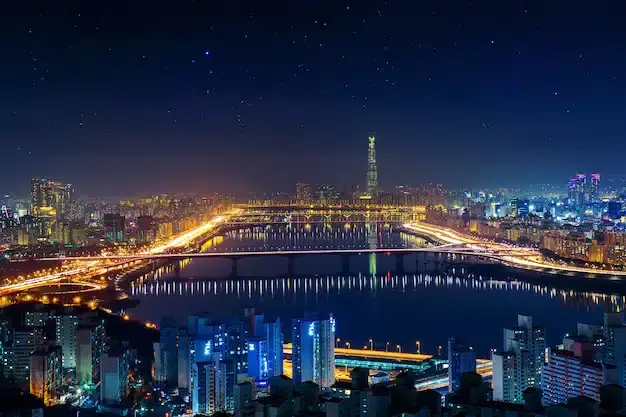 When comparing South Korean cities, expats will discover that Seoul has the highest cost of living. However, this does not imply that residing in Seoul is too expensive. Expats migrating to the nation have the option of paying more to live in expat-centric high-rises and compounds, or living on the outskirts of the city in more local neighborhoods.
Following Seoul, the other most costly places to live in South Korea are Jeju Island, Incheon, and Busan. The average monthly living costs for each location are shown below. On a nationwide scale, a family of four may expect to spend an average of 2,300,000 KRW (2,000 USD) each month on living expenditures (excluding rent). A single expat should budget 652,000 KRW (560 USD) every month exclusive of rent.
Average Monthly Cost of Living in South Korea for a Family of Four (exclusive of rent)
| | | |
| --- | --- | --- |
| City | KRW | USD |
| Seoul | 2,700,000 | 2,300 |
| Incheon | 1,900,000 | 1,600 |
| Jeju Island | 1,200,000 | 1,000 |
| Busan | 3,345,000 | 2,900 |
Average Monthly Cost of Living in South Korea for a Single Expat (exclusive of rent)
| | | |
| --- | --- | --- |
| City | KRW | USD |
| Seoul | 711,000 | 600 |
| Incheon | 665,000 | 560 |
| Jeju Island | 540,000 | 460 |
| Busan | 690,000 | 590 |
Please check the chart below for a look at the rent in each of the cities listed:
Three-Bedroom Apartment Monthly Rent
| | | |
| --- | --- | --- |
| City | KRW | USD |
| Seoul | 2,600,000 | 2,200 |
| Incheon | 1,170,000 | 1,000 |
| Jeju Island | 1,170,000 | 1,000 |
| Busan | 1,170,000 | 1,000 |
One-Bedroom Apartment Monthly Rent
| | | |
| --- | --- | --- |
| City | KRW | USD |
| Seoul | 818,000 | 700 |
| Incheon | 467,000 | 400 |
| Jeju Island | 700,400 | 600 |
| Busan | 525,000 | 450 |
For a look at South Korea's cheapest cities, avoid the main urban centers and instead focus on smaller, mid-sized communities with fewer expats and more native Koreans. Suwon (south of Seoul), Daegu (near Busan), and Gwangju (in the country's southwest portion) are examples of cities that suit this criteria while being expat-friendly.
Utility Bills
Utilities in South Korea are not prohibitively expensive. Please bear in mind that, with the exception of the internet, the majority of utilities such as gas, water, and electricity are provided by the government.
Utilities will typically cost somewhat more than 100,000 KRW (84 USD) each month.
South Korean Food and Alcohol Prices
The country's grocery prices are pretty inexpensive. Expats may be startled to learn that a bottle of wine is one of the most costly products to purchase.
| | | |
| --- | --- | --- |
| Sample Grocery Item | KRW | USD |
| One-quart of milk | 2,500 | 2.15 |
| One-pound of chicken breast | 4,800 | 4.10 |
| One dozen of eggs | 3,100 | 2.65 |
| One-pound of tomatoes | 3,000 | 2.60 |
| One-pound of apples | 3,500 | 3.00 |
| One-pound of potatoes | 1,900 | 1.60 |
| 16oz of local beer | 2,600 | 2.25 |
| One bottle of wine | 16,000 | 14.00 |
Costs of Eating Out
Dinner for two at a low-priced restaurant will cost around 20,000 KRW (17 USD). A decent restaurant dinner will cost roughly 56,000 KRW (50 USD).
Education Cost
The cost of schooling in South Korea varies according to where you reside and the sort of school your children want. International students are welcome to attend any sort of school in South Korea, including public, private, religious, and international schools. The most expensive choice will be international schools. Public schools are free for all kids, including international pupils, but keep in mind that your children will need to speak Korean in order to enroll.
Starting January 17 of this year, immigrant children aged 3-5 living in Seoul can receive education fee support equivalent to that granted to South Korean children.
Immigrant children enrolling in public kindergartens in Seoul will be eligible for up to 150,000 won (US$126) a month from the Seoul Metropolitan Office of Education. The entire assistance will be divided as follows: 100,000 won for daytime programs and 50,000 won for after-school programs.
Those who enroll in private kindergartens will get a fee support of up to 350,000 won, with 280,000 won going for daytime activities and 70,000 going toward after-school programs. Only children aged three to five with a foreigner registration would be eligible for education fee support.
Healthcare Expenses
South Korea's public healthcare system is first-rate. Everyone must contribute to the scheme. The sum you pay monthly is determined by your gross wage. On average, you can anticipate to pay roughly 30% of your monthly wage to the National Health Insurance (NHI). On a national scale, this equates to around 120,000 KRW (100 USD) every month. In exchange, the NHI will cover around 50-80% of your medical expenses.
If you choose private health insurance, the monthly cost will be roughly the same as the public health insurance scheme: 114,000 KRW (100 USD). Although not as frequently utilized as the country's national health insurance, many Korean people choose private insurance to augment expenditures not covered by the public insurance.
South Korea's Public Transportation Costs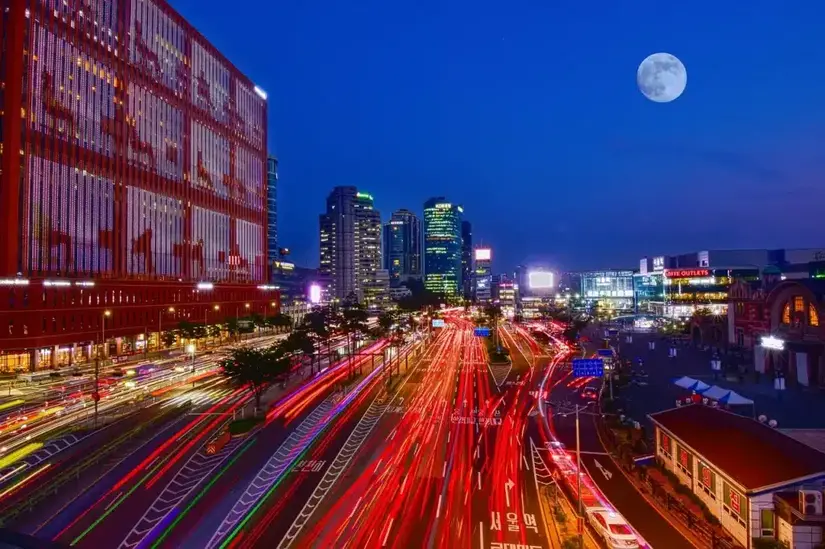 Single-use tickets are readily accessible in Korea, but most commuters choose to utilize T-money or Cash-bee transit cards. This is due to the fact that it simplifies your trips and allows you to switch between modes of public transportation for free if done so within 30 minutes.
In addition to public transit tickets, the money on the card may be used to pay for taxi trips and items in convenience stores and vending machines. Some cards also provide discounts at linked businesses.
For 4,000 KWR (3.50 USD), you may acquire a travel card at the airport (at duty free shops and airport banks), metro stations, or convenience stores. The card may be charged via ticket machines or topped up at convenience stores. T-money and Cash-bee are available across the country, but T-money is more concentrated in the greater Seoul area.
In terms of cost, public transportation in South Korea is inexpensive. In most cities, a single subway journey costs 1,250 KRW (1 USD), however in Busan, it costs 1,300–1,500 KRW (1–1.30 USD). The cost of a bus ticket ranges from 1,000 to 2,400 KRW (0.85–2 USD), depending on the type of bus you board. The cost of a night bus is 2,400 KRW (2 USD). Children and teens are eligible for reduced rates.
Taxis are likewise reasonably priced, with the regular daytime flag-down charge of 3,800 KRW (3 USD) and the nighttime rate of 4,600 KRW (4 USD). After the first two kilometers (1.24 mi), each 132 meters (433 ft) will cost you 100 KRW (0.09 USD).
Pained by financial indecision? Want to invest with Adam?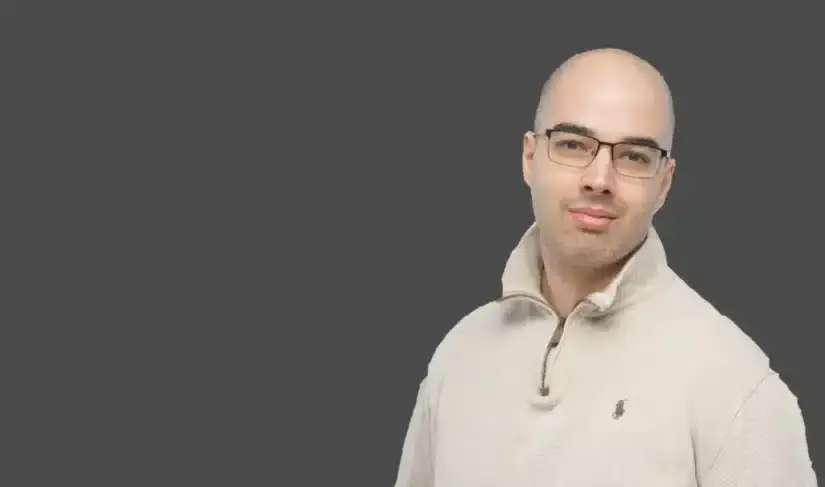 Adam is an internationally recognised author on financial matters, with over 694.5 million answer views on Quora.com, a widely sold book on Amazon, and a contributor on Forbes.