23 Best International Schools In Singapore
If you are looking to invest as an expat or high-net-worth individual, which is what I specialize in, you can email me (advice@adamfayed.com) or WhatsApp (+44-7393-450-837).
Introduction
If you've decided to enrol your children in one of the best international schools in Singapore, this article is for you.
Here is a comprehensive list of the best international schools in Singapore. Find out what curricula each school offers, how much it will cost to send your child to each school, and where you can find them. The best features at each of these top-choice international schools have also been discussed below.
23 Best International Schools in Singapore
1. Australian International School Singapore
The only school in Singapore that offers both the IBDP and the HSC curricula, the latter of which includes Vocational Education and Training (VET) in hospitality and construction, is the non-selective Australian International School.
Unsurprisingly for an Australian institution, AIS places a high priority on physical education and sport. It also runs an athlete development program to prepare secondary students for athletic competition and university scholarships.
A well-rounded education is provided by AIS, which emphasizes both academic learning and the development of the performing and visual arts.
This is accomplished through the Orff Music Literacy and Speech and Drama programs at the London Academy of Music and Dramatic Arts (LAMDA), both of which begin at the age of just 18 months.
The school has a sizable, purpose-built campus, which includes an Early Learning Village for two to six-year-olds that is allegedly the biggest pre-school in the world and is inspired by Reggio Emilia.
2. Canadian International School (CIS)
CIS, one of the best international schools in Singapore, has been providing international students with a top-notch education for more than 25 years. It offers all three IB programs: the Primary Years Programme, Middle Years Programme, and Diploma Programme.
Its teaching methodology does adhere to Canada's student-led model, even though its curriculum is not entirely Canadian.
A unique approach to teaching STEAM, a focus on outdoor learning, and bilingual programs in Chinese and English for grades KG through 7 and French and English for grades 1-4 are just a few of the school's standout features.
Of the two CIS campuses, the Lakeside campus is the more recent and larger of the two; the Tanjong Katong campus is significantly older and only provides IB instruction through grade six.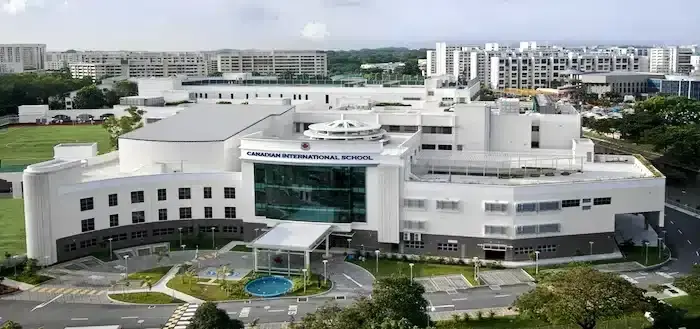 3. Chatsworth International School
Chatsworth International School,one of the best international schools in Singapore, is a reputable international school that is full of charm and tradition, has a solid academic track record, and provides a well-rounded education with a strong emphasis on athletics and the arts.
In comparison to other schools, the IB is more affordable because the school offers a strong IB curriculum from the early years through Grade 12 for a reasonable fee of $24–33,000 per student.
All of this school's curriculum is based on the IB, and the IB program has been successfully delivered by them for many years.
Few international schools in Singapore offer the full IB MYP eAssessment exam, which results in the award of the IB MYP course results or the IB MYP Certificate. Chatsworth is one of those few.
4. Dover Court International School
Based on the English National Curriculum and leading up to IGCSEs, Dover Court offers a curriculum in the British educational tradition.
In the sixth form, students have the option of the IB Diploma Programme or the BTEC International Level 2 in Business; starting in August 2021, pending CPE approval, the school will also offer the International BTEC Diploma Level 3 in Business.
This vocational option for the IBDP was made available to college students for the first time in Singapore at this international school.
Dover Court is a Nord Anglia school, and as such, STEAM and music are given a lot of attention.
This is made possible by partnerships with MIT and The Juilliard School. As a component of Nord Anglia's global campus, it can also give students access to online courses, international experiences, and challenges.
5. Dulwich College (Singapore)
Dulwich College (Singapore), which is modeled after the prestigious British independent school of the same name, offers an enhanced UK curriculum along with a Mandarin bilingual program from nursery to Year 2, a significant STEAM initiative, and the Common Entrance syllabus.
It all costs a lot, though, as one of Singapore's priciest schools. In August 2018, the school began offering the IBDP for Years 12–13. The school offers IGCSE up to Grade 16.
From Year 9, students here study for their IGCSEs over a three-year period rather than the conventional two
According to the college, the additional year for IGCSEs enables the development of core skills across the curriculum, enabling our students to learn as effectively as possible while allowing time for significant enrichment activities to be incorporated into the learning process.
Research, self-management, thinking, communication, and social skills are all important in this innovative secondary education strategy.
6. EtonHouse International School (Orchard)
The family of schools known as EtonHouse has a long history in Singapore and is known for its family-friendly approach to education. 2018 saw the opening of the conveniently situated Orchard campus.
The International Baccalaureate Primary Years Programme is followed in the primary years, and the International Baccalaureate Diploma Programme is followed in the secondary years. The middle years curriculum is also based on the IB's approach to learning.
It offers a very hands-on, inquiry-based learning path, and its standout features include a focus on project time based on Google 20% Time, STEAM, and enterprise and social responsibility. IGCSEs are taught over three years rather than two at EtonHouse Orchard, which is different from the norm.
7. GESS
GESS, one of the best international schools in Singapore, is non-profit international school with two distinct curricula under one roof.
The German stream adheres to the German school curriculum and offers all German school leaving certificates, whereas the English stream adheres to the MYP and IBDP senior International Baccalaureate programmes.
The Junior Engineer Academy and GESS have teamed up to offer Grade 8 and 9 students the chance to complete a two-year engineering program. The Center for Excellence at GESS is a program specifically designed for students who excel academically.
It gives them the chance to explore their interests and talents in a variety of fields, including the arts, sports, music, engineering, and science.
It also offers a robust language-learning curriculum that includes classes taught in the students' native languages of English, German, Dutch, and Danish. GESS relocated to a brand-new, purpose-built campus with amenities for kindergarten through grade 12 in Bukit Timah in August 2018.
Students are instructed in a variety of learning pods and collaborative spaces on this attractive and environmentally friendly campus, which is right next to Bukit Timah Nature Reserve.
8. GIIS SMART Campus
The government's Punggol Digital District's first structure, this sizable school, was inaugurated by the nonprofit Global Schools Foundation (GSF) in August 2018.
This "school of the future" has a maximum enrollment of 5,000 students and focuses on design technology, robotics and artificial intelligence, entrepreneurship and innovation, and a virtual learning environment. One of Singapore's "most digitally advanced" schools, without a doubt.
The best-performing CBSE school in Singapore is GIIS SMART Campus, which also offers dual pathways that lead to the IBDP and CBSE or IGCSE exams.
Additionally, the school offers a Grades 1–5 English–Mandarin bilingual program that closely adheres to the IB PYP while providing equal exposure to both languages as part of the curriculum.
There are digital classrooms with iPads and SMART boards, virtual classrooms where students can 'attend' lectures held around the world, and augmented reality tools (AR).
The school is equipped with cutting-edge technology, from a facial recognition ID system to cashless payment options. In the future, robots may even be present on campus.
9. International Community School (ICS)
ICS, one of the best international schools in Singapore, is a friendly and welcoming school that provides a solid education that is distinctly US and Christian. ICS provides a US college preparation curriculum that prepares students for Advanced Placement exams, and it is well-liked by American and Christian expat families alike.
As the only Christian school in Singapore, ICS upholds Christian values and requires all students to participate in required weekly Bible classes.
A 1:7 teacher-to-student ratio, moderate tuition, and a close-knit community with strong ties between parents and the school characterize this institution. A former MOE government school is now home to ICS, one of many international schools in Singapore.
This means that while some of the new purpose-built schools here have more modern, glitzy campuses, ICS still offers the charm of a traditional school site, has reasonable-sized classrooms, and has lots of outdoor space.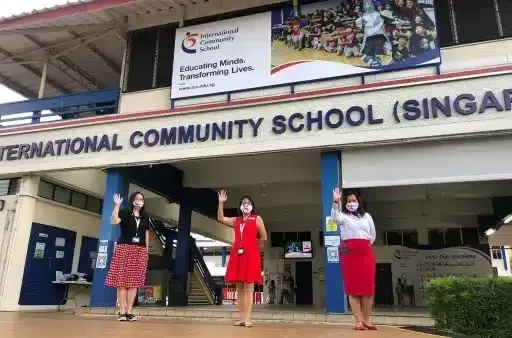 10. International French School (IFS)
At its campus in Singapore's North-East, International French School (IFS), one of the best international schools in Singapore, is a reputable all-through school that offers a French education to students of all nationalities.
IFS has established a strong position for itself in Singapore's international school market by providing a bilingual, French, and global education.
The French Ministry of Education has granted accreditation to this institution, which adheres to the national curriculum's guidelines. All streams adhere to the French curriculum while providing varying levels of English instruction; they are interchangeable so that students can do so as their language proficiency improves.
Additionally, the school is culturally diverse due to its more than 60 different nationalities. It is also competitive and reasonably priced, with tuition costs ranging from $18,780 to 27,180.
Parents should expect to encounter a number of difficulties when enrolling their non-French speaking child in such a school, and they are right to be cautious about doing so.
11. Invictus International School (Dempsey)
Invictus is undoubtedly one of Singapore's more affordable schools with annual tuition of $18,900.
Additionally, it is one of the few schools in its size group to offer the International Primary Curriculum (IPC). For Grades 1 through 6, Invictus is a single-entry school that provides a private education without the frills.
Invictus is a boutique primary school with a strong sense of community, an engaged PTA, and a creative, thematic teaching style. It is housed in a charming black and white heritage building.
12. Middleton International School (Tampines)
A growing number of international schools that provide an affordable education have campuses, with Middleton being one of the biggest.
While providing a broad, well-regarded, international curriculum with options for modern foreign languages and a variety of extracurricular activities, the school charges significantly less per student than other Singaporean schools.
Families at Middleton have the option to pay extra for swim lessons, Hindi or Chinese classes, after-school activities, or other extracurricular activities that some families may view as less-important. Middleton offers a strong but condensed curriculum.
13. Nexus International School (Singapore)
Personalized, digital, and inclusive learning are promised at Nexus International School (Singapore), one of the best international schools in Singapore.
This very child-centered school uses open-plan, Google-style classrooms, flexible learning spaces, and team teaching to deliver individualized learning in addition to having a strong emphasis on technology and offering a 1:1 laptop program starting in Year 6. It also has an inclusive admissions policy that welcomes students of all abilities.
This school follows a very progressive model, with teachers who don't "lead from the front" and who conduct lessons in open-concept classrooms.
14. North London Collegiate School (Singapore)
North London Collegiate School (NLCS), a well-known and unapologetically academic British independent school, launched a campus in Singapore in August 2020.
As one of the few British schools in Singapore offering an inquiry-based IB education, the all-through school enters the market with the conviction that there is room for a high-performing IB school with British traditions. According to the school, it is "for the academically ambitious."
The school definitely serves a niche. Many people won't consider the school because of the high annual tuition costs, which can reach $45,885. Others will experience the rigorous selection procedure.
There is no question that NLCS has entered the competitive Singapore school market with a distinct offering thanks to its strategic location in Queenstown, purpose-built campus, strong ties to its UK mother school, and a very experienced and convincing founding head.
15. NPS International School
Popular and successful all-through school NPS International School offers curricula from India, the UK, and the IB. The school, which is a part of the NPS group with headquarters in India, has a large campus in the East Coast region and enrolls 1,800 students from kindergarten through grade 12.
Because of its connections to The International School of Bangalore (TISB) and the National Public Schools (NPS) Group in India, NPS is well-liked by Singapore's Indian expat population.
NPS (Singapore) has risen to the top of the Indian and international school rankings since its opening in 2008 and has benefited from the know-how of its sister institutions.
It is one of just two schools in Singapore that gives students the option of a local curriculum with CBSE 10th and 12th Board exams or an international pathway with IGCSEs and the IB Diploma Programme. The other school that offers this option is GIIS SMART Campus.
16. One World International School (OWIS)
EC1 through Grade 8 students at One World International School (OWIS), one of Singapore's most reasonably priced schools, receive an IB and British-based education on a contemporary campus with spacious classrooms.
The student body at OWIS Nanyang is extremely diverse, representing at least 40 different nationalities. The school anticipated this by imposing a 30% nationality cap.
Since it opened in 2017, the school has gained popularity among parents seeking affordable tuition and international education in Jurong, a burgeoning neighborhood.
17. Singapore American School
Singapore American School (SAS), one of the biggest American international schools in the world, offers a demanding US curriculum to close to 4,000 students. Although there are more than 50 different nationalities represented at the school, about 61% of students are from the US.
One of the largest AP programs outside of the US is offered by SAS, which also offers advanced topic courses for students interested in pursuing college-level study. There are currently 25 AP courses available at SAS.
The school is also one of the few in Singapore to provide a Chinese bilingual program from elementary school through grade five. Here, instruction is set up for native English speakers, beginning with a 75/25 model in kindergarten and transitioning to a 50/50 model by Grade 4.
18. Sir Manasseh Meyer International School (SMMIS)
The small, all-through Sir Manasseh Meyer International School (SMMIS) was founded on Jewish principles. It has a remarkable, cutting-edge campus and a sizable heart for a small school with only 200 students.
In addition, SMMIS is still committed to providing an education rooted in Jewish principles, customs, and culture, but it has evolved into a truly global institution that accepts a wide range of students from different countries and religions.
Students at SMMIS represent more than six different religious traditions and more than 22 different nationalities. The school has a contemporary, comfortable, and welcoming campus, the familiarity and community feel of a small international school, and "affordable" tuition fees of $23,000, among other factors that make SMMIS a good fit for your child.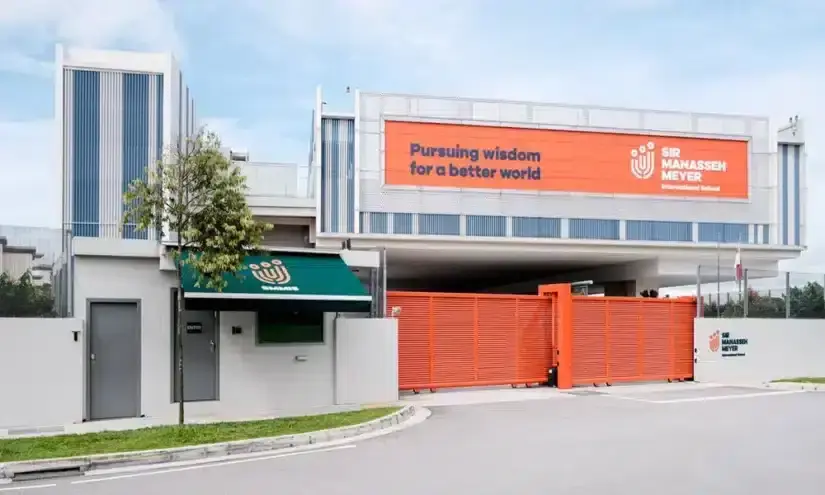 19. St. Joseph's Institution International
Having excelled in both the IGCSEs and the IBDP, St. Joseph's Institution (SJI) International is a Lasallian Catholic school.
SJI International, one of the best international schools in Singapore, is a local international school that is managed by the MOE, but is privately funded and has the autonomy to set its own academic programs and tuition rates.
In order to balance the school's international student population, the Elementary School only accepts children with a Dependant's Pass, Permanent Resident Pass, or a Diplomatic Passport. At least half of the students in the High School must be Singaporeans.
Expat students prefer local international schools like SJI International because admission is more straightforward than at local schools, instruction combines MOE and international curricula like the IB program and A Levels, tuition is less expensive than at many international schools, and academic standards are high.
20. Stamford American International School
Seven international schools in Singapore offer the IB continuum, and Stamford American International School (SAIS) is one of them. Teaching all three IB programmes can significantly aid students in building the skills and knowledge base required to meet the requirements of the IBDP.
Furthermore, it is the first and only school in Singapore to give students the option of enrolling in either the IB Diploma or the Advanced Placement (AP) program.
The curriculum here also places a strong emphasis on the arts, language, math, science, physical education, and social studies because it is based on the AERO and Common Core Plus frameworks. It also means that an education from SAIS is comparable to that of stateside American institutions.
22. Tanglin Trust School
With more than 90 years of experience, Tanglin Trust School has been providing Singapore's international community with a British-based education.
Students at this large school benefit from outstanding modern facilities like a Foley pit, 40-seat screening room, visual effects studio, and design and technology labs. This large school uses a "schools within a school" model to foster a close-knit community.
Singapore's only school to offer both the IBDP and A Levels in the sixth form is Tanglin. This option is significant because it gives all-arounders the option to pursue the DP if they so choose, while those seeking specialization can continue with a more focused set of A Levels.
23. UWC South East Asia (UWCSEA) (Dover and East)
A school divided in two, UWC South East Asia (UWCSEA). Dover is a sizable, organically grown campus with the room and resources to provide students with a broad range of academic options at both the IGCSE and IBDP level. Definitely a more contemporary, condensed, and urban version is the purpose-built East campus.
With regard to instruction and curriculum, UWCSEA is dedicated to the UWC's mission to "unite people of all nations and cultures for peace and a sustainable future."
Students at the school follow a co-curricular model that divides their time between their IB studies and extracurricular activities, community service, and outdoor education on and off campus. The school offers a concept-based curriculum that was developed from the UWC Mission.
Pained by financial indecision? Want to invest with Adam?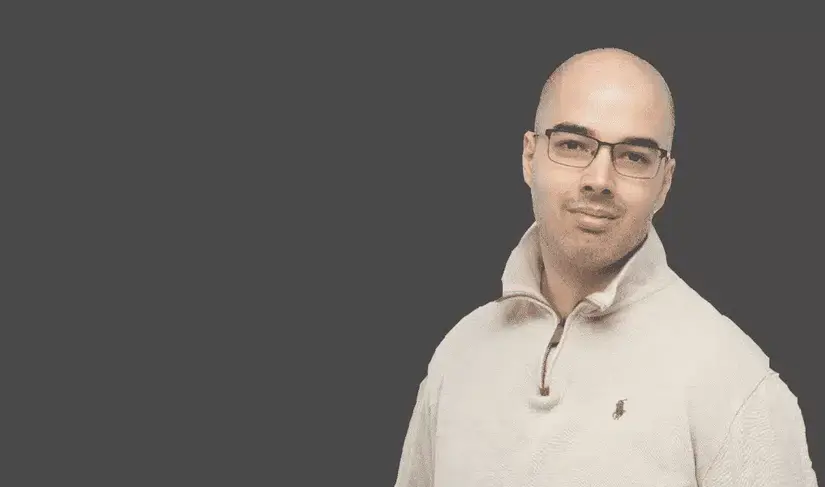 Adam is an internationally recognised author on financial matters, with over 622.8 million answer views on Quora.com, a widely sold book on Amazon, and a contributor on Forbes.
Tags
Australian International School Singapore
,
Best International Schools In Singapore
,
Canadian International School (CIS)
,
Chatsworth International School
,
Dover Court International School
,
Dulwich College (Singapore)
,
EtonHouse International School (Orchard)
,
GESS
,
GIIS SMART Campus
,
International Community School (ICS)
,
International French School (IFS)
,
Invictus International School (Dempsey)
,
Middleton International School (Tampines)
,
Nexus International School (Singapore)
,
North London Collegiate School (Singapore)
,
NPS International School
,
One World International School (OWIS)
,
Singapore American School
,
Sir Manasseh Meyer International School (SMMIS)
,
St. Joseph's Institution International
,
Stamford American International School
,
Tanglin Trust School
,
UWC South East Asia (UWCSEA) (Dover and East)