How much wealth does Johnny Depp and 50 cent have? $10M? $100M? $500M? The actual figures has been closer to $0 in recent years.
We heard how from Depp's former manager that he "lived an ultra-extravagant lifestyle that often knowingly cost Depp in excess of $2 million per month to maintain, which he simply could not afford,"
He lived a $2-million-a-month lifestyle and lists excessive splurges including $75 million on 14 residences, $18 million on a luxury yacht and $30,000 per month on wine. The case involving his former management company went to court.
50 cent hasn't done much better. He made $300M over a two year period. However, he filed after requests for $17 million from a federal judge to headphone manufacturer Sleek Audio after an arbitration hearing ruled that the G-Unit Records head copied the design of Sleek Audio's product.
$17M shouldn't be too much money for a man who made $300M in two years, and more over ten years.
However, spending habits have killed him. 50 Cent's main home and other second homes cost hit 70,000 a month to maintain. Ironically his main residence is the home of the former boxer Mike Tyson, who also became broke after making $500M.
Not that you would believe it. The media put out images like the ones below, to encourage their readers to overspend. Companies around the world try to convince their customers to engage in mindless spending.
Both men may now be building wealth again, or they may not. However, they are two examples out of thousands, of high income people who aren't wealthy.
In comparison, there are millions of people around the world on middle-incomes who become millionaires and multimillionaires.
Most of you reading this probably know 1-2 older couples who are worth $1M-$5M despite only earning modestly throughout their lives.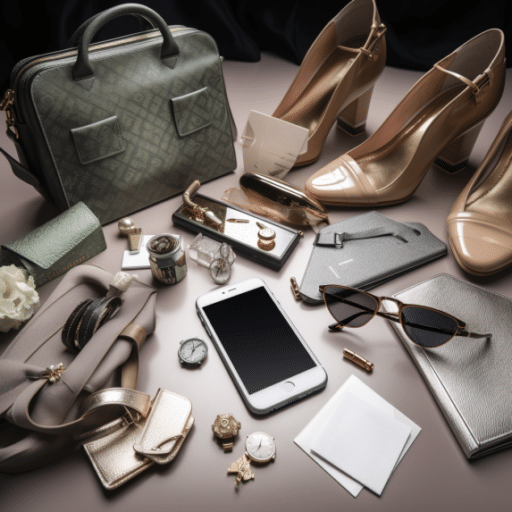 Author Tom Corley spent 5 years studying the rich.  He found 5 commonalties.  The rich don't tend to:
1).Make emotional purchases
2).Make spontaneous purchases
3).Want to spend unless it is needed or want instant gratification.
4).Cheap vs. Frugal Spending – The rich in his study were not cheap but they were frugal.
5).Gamble and speculate.
In addition many studies of the rich suggest that they have to-do lists, don't watch too much TV and spend money on reading and self-improvement.
Being wealthy is easier than you think, it just takes some time, patience and self-development.
Further reading
This article answers some FAQs about me, what my clients should want from me and what I expect from them in return.