Here is a list of the cheapest places to live in the world in 2023; in these countries, one dollar will buy you far more than it would in the United States.
When it comes to selecting a location for retirement abroad, affordability is often the one aspect that has the single-largest impact.
Who wants to spend their elderly years worrying about how far their next Social Security check would go and counting their coins?
The best part about going on vacation is that you may choose a destination where the cost of living is more or less in line with your financial constraints.
If you live in an area that is relatively inexpensive, not only will you have more discretionary income for things like entertainment and travel.
However, you'll also have the piece of mind that comes from knowing you won't run out of money during retirement and will be able to get by with a smaller nest egg.
If you want to invest as an expat or high-net-worth individual, which is what I specialize in, you can email me (advice@adamfayed.com) or use WhatsApp (+44-7393-450-837).
1. Colombia
Living in Colombia is like being a financial wizard – everything is cheap! Not only that, but you can live like a king on a pauper's budget in a country that has all the fancy stuff you'd find in a pricier place. No wonder why it's one of the cheapest places to live in the world in 2023.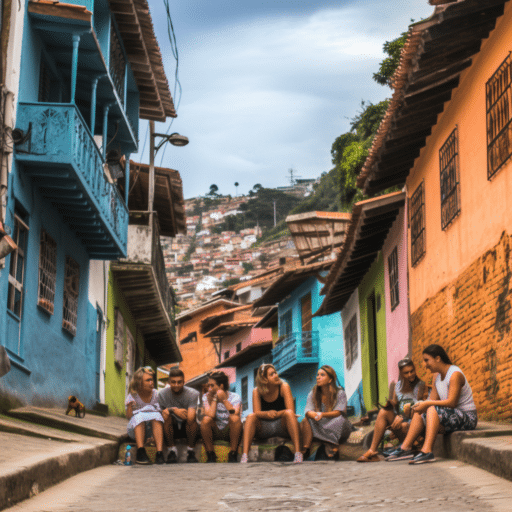 Looks like Colombia is the new cool kid in town, attracting more newcomers than ever! They're flocking here like seagulls to a picnic because Colombia's cost of living is cheaper than their own countries, even with inflation.
Hey there, penny-pinchers! Good news – you can still live like a king or queen in Colombia without breaking the bank.
For just $1,000 a month, you can live it up in fancy-pants areas like Manizales and Pereira. And if you're feeling extra fancy, head to Bogota or Medellin for a mere $2,000 a month. Who needs a royal budget when you've got Colombia?
In Colombia, they've got a fancy system called "estrato" that decides how much you pay for utilities like electricity, gas, water, and phone/internet.
Don't mess with the estrato! The system basically judges neighborhoods by their residents' bank accounts and gives them a fancy estrato number. The poorer the hood, the cheaper the bill.
If you want to live it up in Medellin or Bogota, be prepared to cough up at least $1,000 a month for rent. Ouch! If you're looking for a cheaper option, check out Cali, Pereira, or Bucaramanga. Rent there starts at a mere $500 per month.
Get ready to shell out a Benjamin or two for your monthly strata 5 or 6 utility bill. Big cities like Bogota and Medellin are where it's at.
Get ready to shell out some cash for your internet and TV fix! Prices can range from a measly $20 to a whopping $100 per month.
Food: it's all about what you can eat, what you like, and whether you're a chef or a couch potato.
Well, in this little hamlet, a cup of joe will set you back a whole two dimes and maybe a penny or two. If you're in a city, prepare to shell out a buck for a good cup of joe. Or go for the cheap stuff and pay 50 cents for the privilege.
Looks like someone at strata 5,6 is about to go broke from eating out and partying every weekend. $300 a month? That's a lot of avocado toast!
For just four bucks, you can score a soup, a main dish (meat, rice, or salad), and a drink. That's a steal! If you want to eat like royalty, be prepared to fork over a tenner per person at fancier joints.
If you're planning to visit Colombia, make sure you have travel health insurance. It's not optional anymore, it's mandatory.
Even if you're a student or retiree, you gotta have it. Well, how much you pay for insurance is like a box of chocolates – it depends on your age, income, and what kind of coverage you're after.
Yep, Colombia's got your back, veterans! Foreign Medical Program? No problemo! Oh, you need a VA Representative in Medellin? Well, look no further!
There's a helpful one ready to assist you. Good news for disabled veterans: 100% of their medical needs are covered, and partially disabled veterans get paid for disability-related expenses.
EPS insurance: because who needs organs when you have $50 and a job? Looks like the secret health insurance clubs are going to be like high school cliques – divided by age and income.
"Colombia is like a playground for your leisure time," jokes Erin. Want to learn a new skill? It'll cost you a few bucks. Personalized classes in the city will set you back $10-20 an hour, while group classes go for the same per month. Quality and social status may affect the price, but hey, that's life.
You can get a bottle of national brew for a buck at a tiny tienda, or shell out a couple more clams in fancier digs. Cheers! You can either pay $7 for a bottle of rum/aguardiente from a shop or $15 for the same thing at a bar. Your choice!
In Colombia, cinemas are a hit but English movies are only available on Mondays or Tuesdays. So, pick your day wisely! Hit up the local joints in your fave city and get the deets on the exact day. Wow, you can almost afford a whole movie with that kind of money!
2. Thailand
Thailand, where luxury is cheap, is one the cheapest places to live in the world in 2023. It is located between Myanmar, Cambodia, Laos, and Malaysia. It's old and amazing.
This wacky nation is full with foreigners partying! Even the poor have options. Water, vistas, and sports—retire by the beach! City slickers who love fashion, electronics, and partying till dawn go to Krung Thep, or Bangkok. Northern Thailand: mountains, rice farms, and civilizations.
Easy choices include luxurious high-rise condominiums, lovely old-school residences, and affordable studios. You'll be spoiled for choice. Sukhumvit luxury apartment? This one-bed crib suits you! It's $626 a month and near nice restaurants and nightlife.
Bargain! Wanna stretch? This beachfront Koh Samui property has three bedrooms. $475 a month is a deal. Chiang Mai attracts bargain hunters. A flat with a kitchenette costs $184—a deal! Don't worry—these establishments are clean and western-standard. Don't doubt the cheap pricing.
Foreigners love Thai cuisine. It's tasty. Thai restaurants—from sky-high spinners to street-side sitters—serve fresh cuisine everyday. It's cultural. You can get delicious street food for pennies.
The cost of living in Thailand is very cheap.
Feeling extravagant? Bangkok Michelin-starred meals cost less than $50! They provide western food if you don't like Asian. Burgers and fries cost $5.20. If you're fancy, a ten-inch pepperoni pizza costs around $7. Bon appetit!
Coffee everywhere! More cafés than you can count. A cappuccino and a tasty dessert cost a couple dollars. A steal!
Thailand—healthy and renowned! Excellent hospitals and services. Our experts command English. Some even trained in tea and crumpets or burgers and fries.
Bangkok Hospital: Annual expat health checks. Your first expert appointment only £10, so you don't have to sell your kidney! Bangkok Hospital beats luxury hotels. It has gleaming flooring, fascinating electronics, and art.
If you want a crazy night out in northern Thailand, skip the bars and go to the ICU. Only $2000! Thai dentists make you smile! Root canals cost around $200 and fillings $30.
Who knew traveling Thailand was so crazy? Transport is fun! Bangkok trains: quick, cheap, and easy. Visit Chiang Mai and Hua Hin easily! Rent a car for $30 a day on baby-soft roads. These roadways go to ancient ruins in Ayuttaya and Myanmar from Mae Sai.
Safe travels! Taxis may take you around town for 40 minutes for $8 (traffic permitting). Go everywhere you want! A $1300 Honda scooter is a deal if you can move.
3. Mexico
Mexico has cool towns, luxury resorts, loads of beaches, great diving and snorkeling, verdant rainforests, towering deserts, snowy mountains, and lovely Spanish cities. Mexico's complete! It has beachy breezes, searing deserts, and freezing nights.
It's ideal for retirees, rich or poor, as it is one of the cheapest places to live in the world in 2023. Unless you're living like royalty, two individuals can definitely survive on $2,000 each month. You can spend even less if you're thrifty.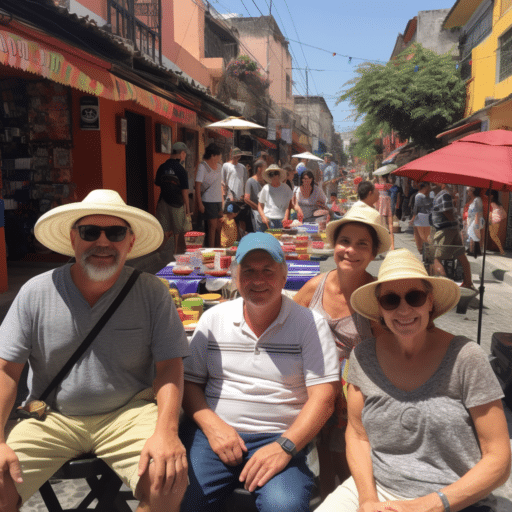 Living in this country has several benefits, like the amazing cuisine and cheap cost of living in Mexico. Good news! Restaurants provide gourmet meals for three dollars.
These fast meals, called "comida corrida," provide a range of items. Why cook when you can eat well for cheap? Some "comida corrida" restaurants provide high-end foreign cuisine.
A complete meal with expensive water or craft beer costs $8. Bon appetit! Even with a beer or mocktail, you can eat at nice places on $20.
Pretending to be a local gets you rates that seem like robbery. Some foreign women pay $50 or more for expat-specialized hairdressers. Stylish haircuts!
A non-English-speaking hair wizard cuts my hair for much less. She constantly kills my hair. Locals reign! They know where and how to save. Gringos, note. As you make friends, locate favorite areas, and settle in, you'll save more.
Mexico provides healthcare! If you become sick abroad, English-speaking hospital doctors cost $50. Free follow-up if needed! Experts will cost $75. Drugstore doctors (consultorios) charge much less. It's a two-fer!
An EKG costs $3, a CT scan is around $100, and an X-ray costs $25. Who needs a doctor? Discount medical imaging!
Who needs an expensive dentist when you can save over the border? Thousands of Americans do it annually! Dentist visits vary in cost. Crowns cost $200, implants $700–1,000, and checkups are free or $20.
Mexico has two government-run healthcare plans—double the pleasure! INSABI: Because even poor immigrants deserve health in Mexico.
Bring a book and don't anticipate a spa service. If you pay, IMSS is Mexico's healthcare system. Age affects prices, but excellent health is priceless. They can—it's $400–$700 a year. Preexisting conditions bother IMSS. Some chronic conditions are not covered, while others must wait two or more years.
Private insurance lets you visit top hospitals. They might outperform international hospitals. Mexico has several JCI-accredited hospitals with top-notch equipment, English-speaking staff, and excellent treatment. Crossing the border saves money? Mexican hospitals are far cheaper than U.S. ones.
Why overpay for shelter? Mexico's real estate is cheaper than the US. Hey gringo! Mexico allows home purchases.
If you want a beachfront or border-hugging house within 31 or 62 miles, you need a fideicomiso. The bank holds your property's title for safety, but they don't own it. Live in it, rent it out, restore it, or give it to your grandchildren. You have control!
At least the government won't take too much of your hard-earned money. Property taxes are under 0.1% of assessed value.
Living near the beach is expensive, but it's cheaper than U.S. beachfront property. Even near the ocean, you can get a nice place for $100k. If you're feeling flush, buy a $200k Riviera Maya mansion.
Mexico provides inexpensive labor! Why work hard to clean or mow when you can live like king on a budget? A fairy godmother may visit your house weekly for $70.
Housecleaning twice a week won't cost a kidney unless you live in a gold castle. You won't spend more than $200 every month, but if you live in a gold palace, you can afford it!
4. Ecuador
Many expatriates go to Ecuador because of its low cost of living. Fixed incomes may provide financial stability. In the chosen area, rental prices are around 50% cheaper than in the US or Europe and sometimes include furniture.
Property taxes are about half of those in the US. Regional markets provide fresh food year-round at prices so low that $20 may buy more than one can carry. In many places, heating and air conditioning are unnecessary, and owning a car is a luxury.
Even with low funds, Ecuadorians may retire comfortably. It's one of the cheapest places to live in the world in 2023. A couple may retire comfortably on $18,000 a year. Singles can survive on $1,000 each month. However, maximizing this inexpensive lifestyle may involve certain lifestyle changes.
Renting in the suburbs may save several hundred dollars. Produce and meat from smaller tiendas or indigenous mercados may be of higher quality and cheaper than usual. Modern supermarkets charge more for American brand-name goods, increasing food budgets.
In 2019, US families had $65,000 in retirement account savings and $2000 in income. Thus, many baby boomers are considering ways to retire within their means. Living abroad is cheap for baby boomers nearing retirement.
Due to its cheap cost of living, Ecuador is a good choice for economic refugees. Many municipalities are pedestrian-friendly, and public transit makes owning a car unnecessary. Most places may be reached by taxi for $3.50, while public buses and the Tranvía cost up to 35 cents.
Heating and air conditioning are unnecessary in much of the nation due to temperate weather. IESS, the government health program, charges $84 for two people. Cotacachi, Manta, and Olon provide $250 rentals. Cuenca, an Andean metropolis, and Salinas, a famous seaside town, start at $450 for rent.
Entertainment is cheap. Local restaurants provide a $3 almuerzo (midday meal) including chicken, rice, fruit juice, and dessert to locals. Restaurants serving Italian, Thai, Chinese, and Mexican dishes usually start their lunch services at $7, allowing customers to afford their favorites.
Cuenca has several free social organizations for hiking, photography, pickleball, and card games. Ecuador has several festivals, processions, pyrotechnic displays, craft markets, and cheap or free entertainment.
Ecuador's low cost of living allows retirees to take advantage of a 50% flight discount, excluding taxes and customs. Quito International Airport's international airfare is similar to eastern US airports.
Travelers may visit Patagonia, Uruguay, and Chile on several Argentina-based cruise lines. Ecuadorian travel agencies can help.
65-year-olds may do better. In Ecuador, Tercera Edad—the life period beyond middle age—receives special benefits. Public transit, cultural and athletic event tickets, and bus prices to adjacent cities are advantageous.
Executive buses from Cuenca to Guayaquil's International Airport cost $12, while basic buses cost $1.50. All transactions under $96 per month qualify for IVA tax reimbursement.
Electricity, internet, sewage, water, and IESS health insurance will cost $200 per month, excluding rent and food. A $1,800 monthly budget can support two to three yearly trips to relatives in the US. However, there should be enough money for a wonderful trip.
In Ecuador, people may quit their six-day US job to get healthcare without firing. Financial independence and relaxation without planning for recurrent expenses.
5. Italy
There is a commonly held belief that Italy is a country with a high cost of living. This misconception is perpetuated by the large number of tourists who visit popular Italian destinations such as Venice, Florence, Rome, Milan, Naples, and Tuscany, and share stories of their experiences, which often involve both stunning sights and high costs. Living like a tourist in Italy can be costly.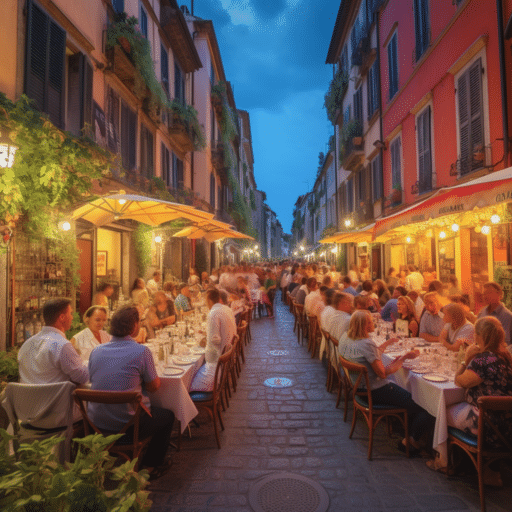 For the Italian residents who live in non-touristy regions throughout the year, Italy's cost of living is approximately 50% lower than that of the United States. That is why it's one of the cheapest places to live in the world in 2023.
The cost of living in the northern regions of Italy is comparatively higher than that of the southern or central regions. Additionally, residing in smaller towns is relatively more affordable than in larger cities.
The cost of rent typically constitutes the largest portion of one's budget. Typically, rental prices in Italy are less expensive than those in the United States.
An expatriate residing in the vicinity of Rieti is currently paying $730 per month for a spacious 2300 square foot five-bedroom, three-bathroom house that boasts breathtaking views. Prior to relocating from the town, the individual was remitting a monthly rent of $415 for a three-bedroom, one-bathroom condominium.
One option to manage household tasks is to engage the services of a professional cleaner, who can visit your home twice a week and dedicate six to eight hours to completing both indoor and outdoor chores. The monthly cost of this is approximately $110.
Italy's healthcare system is highly regarded and consistently receives top rankings globally. Expatriates have reported that healthcare costs are reasonable, although they may vary depending on various factors such as the region and whether or not you have private insurance.
The estimated annual cost for a couple is $820. When comparing the healthcare expenses in the United States, which amount to $1,440 per month, against a deductible of $6,000, the potential savings are quite significant.
The insurance premium in Rieti is a fixed amount that remains constant for the duration of your residency in the area.
With the exception of housing costs, the cost of living in Italy remains relatively uniform throughout the country.
Regardless of your destination, you can expect to encounter a diverse range of dining options, including high-end, pricey establishments and more affordable, casual restaurants that cater to families.
The food items originating from the Rieti Valley are predominantly fresh, seasonal, and nutritious, containing minimal preservatives and having a relatively short shelf life.
Residing in smaller cities does not necessarily entail compromising on the standard of living. This is because provincial cities offer a plethora of cultural events, historical landmarks, and an authentic Italian lifestyle.
6. Portugal
Who says you need a billionaire to live in Europe? Portugal is one of the cheapest places to live in the world in 2023.
Portugal, a small nation, may make you reconsider your budget. Oh, look at the North Americans finally catching up to what the rest of us have known for ages—this tiny Iberian jewel is a darling!
Portugal: world-class healthcare without breaking the wallet and safer than a newborn in a bubble. It's like living at a luxury resort without the high price tag.
Portugal's motorways are great for a comfortable ride and plenty of eating. They're so wonderful you'll forget to drive! Well, well, well, Portugal is living in the future!
The country has 24/7 power, internet quicker than Usain Bolt, mountain spring water, and a varied community that gets along like peanut butter and jelly.
Who would have thought being ill was so cheap? Best of all? You'll get top-notch care that's comparable to or better than what you'd get in the US.
If you're moving to Portugal, make sure you have a huge pocketbook and a decent English dictionary. You don't want a Portuguese-speaking doctor and a wait period greater than a Galapagos tortoise's. Oh wow, being ill is going to cost me an arm and a leg!
A bone density test costs €94, a colonoscopy costs €500, and don't even mention the €102 emergency department visit. I'll pay €166 for an ultrasound-guided mammography. To pay these costs, I'll have to sell my organs!
Portugal, where expats can live like kings on $2,500 a month! Do you want a coastal home? Just put a couple more money in your piggy bank. Prefer rural life? Well, you can save a few cents there.
You'll be dreaming either way! Rent is the ultimate budget breaker! In coastal areas, it might cost $1,000 or more, yet in the middle of nowhere it's $400. Who needs savings, anyway? Utility bills (electric, water, gas, garbage) will cost more.
Internet bundles start at $37 but will likely make you feel like you're still on dial-up. If you're a couple, you'll need to pay at least $100 for private health insurance, which will only rise as you become older and more accident-prone.
Portugal's café culture offers residents and foreigners a delicious croissant and a cup of coffee for a few dollars. It's a daily routine with more sweets and less remorse. Who needs a job when you can spend your days drinking €3 Portuguese wine with friends?
It's the best method to kill time and forget about your obligations! Even after three hours, our wait staff may invite you to remain for dessert. They'll conceal the bill so cleverly that you'll have to go on a treasure quest to discover it!
Don't worry about a rumbling stomach! Visit your local restaurant and order the meal of the day. It's like a treasure hunt, except you're looking for a tasty deal. Best of all? It costs €6 to €12, depending on your location. Enjoy your meal!
Wow, you can do a globe culinary tour in the smallest villages! From spicy Indian curries to zesty Mexican tacos, from fresh seafood to fragrant Thai cuisine, from tasty Chinese stir-fries to creamy Italian pastas, and even vegan alternatives for the health-conscious, it's all there! Who needs to travel when you can eat your way across the globe in your own backyard?
If you're searching for a place to live in Portugal, keep in mind that the price depends on how near you are to the beach, if your furniture is nice, how large your home is, and how many rooms you need to conceal from your roommates.
Want to live somewhere so isolated you'll need a compass and map to locate it? Lucky you! For €350, you may rent a lovely, furnished two-bedroom older property. The next town is a three-day journey away, so pack your own entertainment.
Enjoy your home quest! Greetings, buddy! You're in luck if you're searching for a chic new place near the beach! For €600, you may rent a seat in a nice building with a pool and parking. That's a bargain!
With its charming appeal and unexpected affordability, Portugal has attracted almost half a million tourists. Instead of rocks, you'll smash into pastel de nata
Pained by financial indecision? Want to invest with Adam?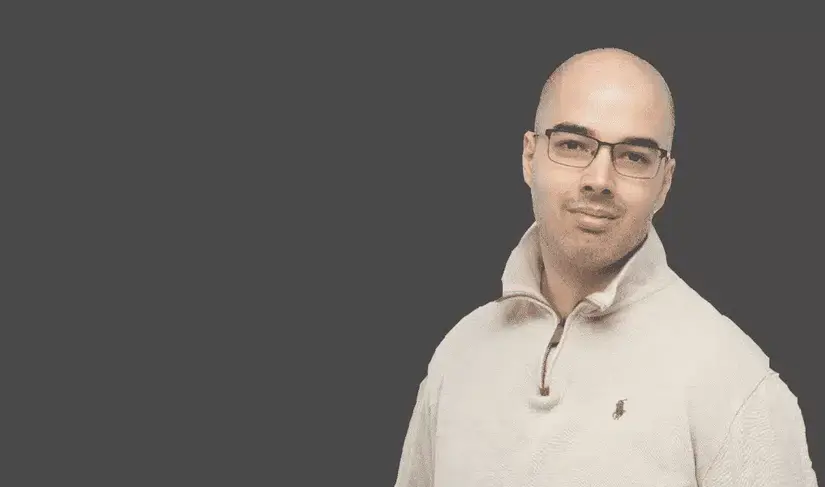 Adam is an internationally recognised author on financial matters, with over 694.5 million answer views on Quora.com, a widely sold book on Amazon, and a contributor on Forbes.