The best beach towns in Panama are where you can find some of the world's most popular expat beach communities.
In Panama, you can get your hands on just about whatever you desire. Everything you might want, from well-developed luxury living to peace and seclusion, is right here.
Everyone can find a pricing range and a way of life that works for them. There are options available for you in Panama, regardless of whether you want to settle here permanently or visit during the winter months as a snowbird.
Being in close proximity to the ocean is almost always one of the primary motivating factors for those who are considering moving to Panama.
The warm seas are excellent for a variety of outdoor activities, including swimming, sailing, surfing, and fishing. The beaches are fantastic places for unwinding, and you may choose to do so under the cool shade of a palm tree or in the warm rays of the sun.
Panama was once considered somewhat of a fresh frontier not too long ago. Expats can be found in almost every coastal town these days, so it doesn't matter where you go. The expat community is sizable and well-established in several locations across the world.
If you are looking for the best beach towns in Panama where you can meet some other expats who can assist you in integrating into the culture and have a few drinks with you, then look no further. Keep reading.
If you want to invest as an expat or high-net-worth individual, which is what I specialize in, you can email me (advice@adamfayed.com) or use WhatsApp (+44-7393-450-837).
1. Guna Yala
Guna Yala (previously San Blas) has almost no shops and almost nothing to buy, yet it is one of the best beach towns in Panama.
There is none of those "land for sale" signs…no high-rises or planned communities allowed…there are no retail centers at all. There are no luxurious hotels here, but the eco-friendly huts you'll be staying in are as close as you'll find.
A typical beach town.
Who needs a boring old beach town when you can have an indigenous reserve with over 300 islands?
And get this, only 40 of them are inhabited! It's like playing a game of "Where's Waldo?" but with islands. Well, well, well, look at these tiny islands trying to show off their white sand and palm trees amidst a vast ocean of turquoise. Cute, but let's not get too carried away, shall we?
Most landlubbers arrive in tiny planes or on fancy boats. Wow, the views are so breathtaking that even Mother Nature is jealous! It's a world of envy-inducing greens and blues, one of the most unspoiled places on this big blue marble we call home.
You can pretend to be a mermaid/man in water so clear, you'll wonder if you're actually swimming in a giant glass of water.
Sip on some refreshing coconut water straight from the palm trees, as if you're living your best island life and pretending to be pirates, enjoying some of the world's most captivating ocean views.
Welcome to our humble abode, where you can experience the Guna way of life for a hot minute. It's like Airbnb, but with a side of cultural immersion.
The islands are ruled by the mighty Guna tribes people, who have fiercely protected their way of life and their sparkling Caribbean abode. Well, if you're looking for fancy-schmaltzy dining experiences, you might want to keep on truckin'.
The local cuisine is more on the "down-home" side of things. But if you're a seafood fanatic, you'll be doing the happy dance of a mermaid on land. If the sea gods are feeling generous, you might even get to feast on some fancy lobster and conch, alongside the regular ol' fish.
The Guna tribe's got some serious textile skills. Their mola art form is so famous in Panama, it's practically a celebrity. Looking for a souvenir that won't take up too much space in your luggage?
Look no further than molas! These bad boys can be folded up and stashed away, ready to be framed or sewn onto anything your heart desires. Who needs a boring old keychain when you can have a one-of-a-kind mola tote bag?
2. Coronado
The most visited among the best beach towns in Panama is Coronado, which is located in close proximity to Panama City.
When you go out to bars and restaurants in this city, you are just as likely to hear people speaking English as you are to hear people speaking Spanish since there is a large expat population here.
Coronado stands as the epitome of luxury in Panama's beach towns, and it's a mere hour's drive from the country's capital city, making it the perfect destination for those seeking opulence and convenience.
Furthermore, it is situated on the opulent Bay of Panama. Unlike the common pristine white beaches of the Caribbean, this beach boasts a more opulent golden sand that exudes a regal aura.
As you approach, the sand reveals its true magnificence, adorned with black slashes and swirls that glisten like celestial bodies under the radiant sunlight.
The city of Coronado has developed an amazing infrastructure. There is a newly built hospital, many large supermarkets, and a variety of smaller establishments selling anything from arts and crafts supplies to do-it-yourself materials.
There are a large number of bars open late into the night, some of which are quite popular among expats. Evenings devoted to trivia and live music both provide excellent opportunities for mingling.
Since Coronado offers a large golf club, you should get there early for your round of golf there. Playing outside in the middle of the day in Panama, when the temperature is high and the humidity is high, is a strenuous activity.
Coronado is a charming hub for a plethora of affluent seaside enclaves, and is the quintessential destination for the elite who possess opulent weekend abodes in the area.
Throughout the past few years, it has magnificently broadened its horizons to encompass a plethora of lavish conveniences and opulent services that were once solely reserved for the elite of Panama City.
The opulent neighborhood's entrance is now enveloped by a lavish medical facility, state-of-the-art supermarkets, and pristine retail plazas. However, the tranquil and unspoiled beach area remains untouched by the hustle and bustle of modern development.
Coronado is known for its singularly beautiful beaches. A mixture of yellow and black sand may be found here. Sand of a volcanic origin came from a neighboring volcano that has since ceased activity.
This dark sand is really good at retaining heat from the sun, and it seems to raise the temperature of the shallow water to a somewhat higher level than it would anywhere else along this coast.
The expat community in Coronado is quite substantial and remarkably affable and cordial. Individuals maintain their physical form by engaging in opulent pursuits such as tennis, golf, aquatic exercise, pickleball, and a plethora of other lavish activities. It is definitely one of the best places in Panama for expats.
Indulge in the opulent dining experiences that line the picturesque shore, where live melodies serenade you as you savor an exquisite array of culinary delights.
The catalogue of languages that one may acquire is endless and opulent: Italian, French, Peruvian, Japanese, Mexican, Chinese, Thai, and so forth.
In the opulent expanse of the Coronado region, aptly dubbed the Dry Arc, one can indulge in a plethora of lavish offerings ranging from opulent five-star resorts to charming family-owned eateries and everything in between.
Indulge in the opulence of hiring a vehicle and discover the plethora of lavish opportunities for exploration in the neighboring towns.
Indulge in the opulent experience of taking a dip in the invigorating waters of Los Cajones de Chame at the break of dawn, luxuriating in the tranquilizing hot springs of El Valle, or embarking on an extravagant ascent to the majestic Saltos de Filipinas waterfalls. Perchance none of the triumvirate!
3. Pedasí
Pedasí is basically a postcard come to life, except with more fish. Ah yes, the mystical land of Panama's heartland, nestled snugly near the southern tip of the Azuero peninsula. It is one of the best beach towns in Panama.
Ah, the quaint little village with its one and only main street, boasting a grand total of five whole restaurants and inns. How extravagant!
If you venture forth, you shall stumble upon a charming colonial plaza, complete with a gazebo fit for a romantic serenade and a church so white it could blind you. If you ever feel like getting sandy, just head south from the town center for about a mile.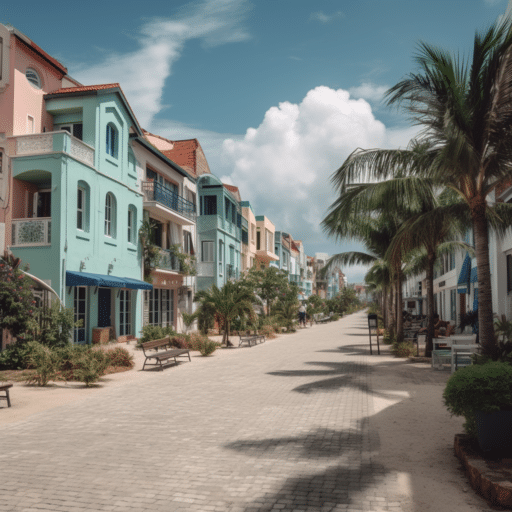 You'll hit a bunch of Pacific beaches with sand that ranges from "I need sunglasses" bronze to "I'm not sure if this is sand or glitter" black.
Ahoy there! Have you heard of the mysterious and elusive "tuna coast"? It's like a hidden treasure for sport fishermen, shrouded in mystery and waiting to be discovered.
Famous folks, sporty types, and a bunch of expats have all flocked to these sandy havens for primo waves and plenty of elbow room. And still, this place remains as one of Panama's best-kept secrets, like a hidden treasure waiting to be discovered by adventurous souls.
Pedasí's tiny group of expats is like a little gang of social butterflies. Ah, the locals here take their family life, manners, and cleanliness pretty seriously.
You don't want to mess with them! Well, well, well, looks like the homes are dressed to impress with their fancy paint jobs and the stoops are getting their daily spa treatment with a good sweeping.
If you're feeling lonely in Pedasí, fear not! Just head on over to Smiley's in the village center and make some friends with fellow expats.
Who knows, you might even find a new BFF to share your empanadas with. Plan a day trip to Isla Iguana, where you can enjoy the sun, the sand, and the company of some scaly locals.
Yes, you guessed it right, we are talking about iguanas! Why not take a romantic stroll on Venao, the beach with sand so dark it's like walking on coal? And bonus points for catching the sunset!
4. Contadora Island
The Pearl Islands are a collection of around 200 islands located close off the coast of Panama City. Isla Contadora is one of those islands and is one of the best beach towns in Panama.
Early on, they were notorious for serving as a naval outpost for pirates who hid treasure on the islands on which they were located. These days, they are common among retirees and those living abroad from all over the globe. This is a perfect place for you if you want to retire in Panama.
Because of the large number of people who hail from many countries, it is much simpler to communicate in English in this region than it is in the majority of the country.
Contadora is a constituent island of the Pearl Archipelago, which is a series of islands that have been frequented by notable personalities such as John Wayne, Jimmy Carter, and the Shah of Iran.
The area is sparsely populated with only a handful of convenience stores, lodgings, and dining establishments. The location exudes a tranquil and refined atmosphere, boasting a collection of 11 idyllic beaches and a population of deer that roam freely.
The island of Contadora can be reached from Panama City in just twenty minutes by flight. The airport on the island is quite small, consisting mainly of a landing strip. However, it is conveniently located within walking distance to any destination on the island.
Living in Contadora is a fairly secure choice of location. There is no other method to reach this location than by sea or in the air. All of the safety and protection of a gated community is provided by the ocean.
Crime is almost nonexistent, and you can go for strolls down the beach at night under the moon without ever having to worry about your safety.
Contadora, despite being located in the Pacific, boasts stunning baby blue waters and pristine powder white sand that could easily deceive you into believing that you are in the Caribbean.
The rugged terrain of the cliffs and the crystal-clear waters create stunning and awe-inspiring views, therefore it is recommended to carry your high-quality camera to capture the beauty of the surroundings.
One of the most costly places in Panama for expatriates to settle down is Contadora. Due to the fact that all food and supplies have to be brought here, the prices at the local retailers are much higher.
There is also the expense of traveling back to the mainland, which has to be taken into consideration. One of Panama's most productive fishing grounds is located at Contadora. The money you spend on supper might be significantly reduced if you catch it yourself.
The place seems to have a very low crime rate, and the air quality is excellent due to the absence of smog and vehicles.
Tourists can enjoy the company of fishermen who are willing to take them on exploratory trips. Explore the outlying islands, engage in fishing activities, or indulge in a romantic ride for a delightful experience.
The residential properties in this area vary from charming cottages to grand mansions that are owned by some of the most affluent families in Panama.
It is strongly suggested to consider the option of renting a cabin that comes equipped with a kitchen and a terrace. This way, you can indulge in the serene surroundings while savoring a glass of wine.
Do you happen to have a preference for larger aircrafts over smaller ones? Additionally, there is a ferry available. The duration of the travel is approximately two hours. Individuals who are susceptible to motion sickness should be aware that the return trip to Panama City may be somewhat turbulent.
5. Bocas Del Toro
The Caribbean beach hamlet of Bocas del Toro is one of the best beach towns in Panama. One of the westernmost districts of Panama, Bocas del Toro is perhaps best famous for the islands that lie inside its borders.
The seas of Red Frog are known to be harsh, while Boca del Drago is covered with starfish; yet, between these two extremes, there are hundreds of secret coves and beaches that are unspoiled and waiting to be discovered.
Bocas Town is located on Isla Colón and serves as a convenient home base from which to explore the surrounding islands and cays of the Bocas del Toro Archipelago.
You may choose to unwind on beaches with white sand, snorkel in clear seas, or hike through thickets of lush tropical vegetation. All of these activities are available.
The sand on the beaches is pure white, and the azure and emerald seas of the Caribbean are always a comfortable temperature. There is a sizeable expatriate population that calls this location home, and there is also a steady influx of tourists.
The majority of individuals go to Bocas in search of a more laid-back lifestyle. It is not difficult to locate a property that is hidden away in the bush and is located near to the water.
The town of Bocas del Toro is known for its high energy and reputation as a party town. The vast majority of expats prefer not to settle there permanently but visit often for social events and retail therapy.
One of the favorite beaches here is on an island called Zapatilla, which is approximately an hour's boat ride from town. The island is completely deserted.
You may take a walk around the whole island (it will only take you about 20 minutes), wade into the water that is a baby blue color, or just take in the breathtaking view that has been put out in front of you. Everything that is wonderful about the Caribbean may be found in just one place.
At night, Bocas Town comes to life with a vibrant scene of restaurants and bars that provide world-class food in addition to live music. Everyone unwinds and takes advantage of the laid-back atmosphere to fully appreciate the languid pace of life in the Caribbean during the evenings.
The infrastructure of Bocas is good, although it might be better. You should have little trouble locating the necessities for day-to-day living, although the selection of restaurants and pubs serving foreign drinks is somewhat restricted.
If you love being outside, Bocas del Toro is the perfect place for you to call home. Exploring the countryside on foot or in a boat is a rewarding experience. It's incredible how much animals there is here.
Everything from dolphins, turtles, and tropical fish to owls, eagles, and pelicans is included in this category. Iguanas, sloths, and monkeys are some of the animals that call the rainforests their home.
Additionally, if you have a green thumb, you will fall in love with the ease with which you may cultivate tropical fruits in Bocas.
Because property with a title may be difficult to come by in Bocas del Toro, and the alternative, known as ROP property, sometimes known as property with the right to possession, is a risk, we propose renting in this beautiful and reasonably priced Caribbean jewel.
6. Santa Catalina
Throughout the majority of its existence, Santa Catalina was really nothing more than a sleepy fishing town. Things have taken a different turn, though, in recent years. Despite that, it's one of the best beach towns in Panama for a lot of reasons.
The quality of the surf on Santa Catalina is a major contributor to the island's rise to prominence on a national and even a worldwide scale.
This region is home to some of the most impressive waves in all of Latin America. Today, this area is home to a large and varied expat population that includes people from both North and South America in addition to Europeans.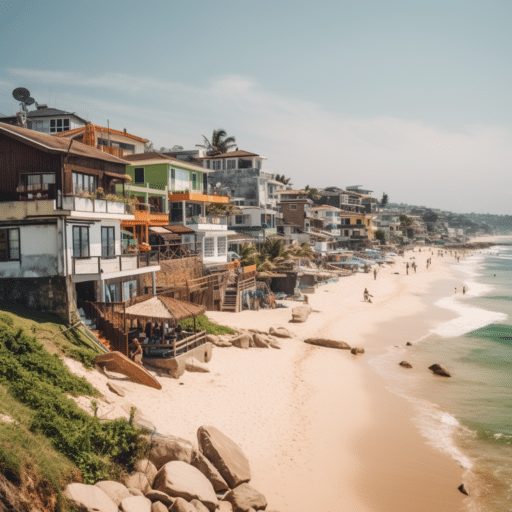 Although Santa Catalina has grown, the town's population is still very low. People want the calm and seclusion that may be found here.
You can't help but feel more connected to nature while you're here, what with the dense jungle and all of the long, sandy beaches.
There are moments when you just do not have a choice. The internet's reliability isn't always consistent, and even the power goes out every once in a while.
The local restaurant industry is growing, and a major part of the credit goes to the local expat groups.
There are a few convenience stores and grocery shops in the area. On the other hand, living in this portion of Panama lacks many of the luxuries that may be found in more developed regions of the country. That is a positive thing for a lot of the people that live here.
7. Puerto Armuelles
Another little beach hamlet that is proving to be one of the best beach towns in Panama is Puerto Armuelles.
The costs of homes and other real estate here are a fraction of what you'd spend for beachfront property closer to Panama City. There are many who would say that the beaches are even more appealing. They are noticeably less audible.
Puerto Armuelles is known for its friendly atmosphere and easygoing atmosphere. In many communities, it is common practice for residents to keep their front doors unlocked and to get to know their immediate neighbors.
On Sundays, however, none of the shops are open, but all of the drinking establishments are.
When Puerto Armuelles was only a hundred years old, it was a bustling harbor town. It seems like we're about to enter a new era of prosperity. Because of its exceptional, deep-water port, Puerto has become a strategically significant position.
The government is putting a lot of money into the region in the hopes that it would help strengthen the shipping facilities in the western part of Panama. Already in the works is a railway that will link the western region to Panama City.
Consider moving your company to Puerto Armuelles if you're searching for a calmer setting for your small business to thrive. As a direct consequence of this, the future years are likely to bring a variety of fascinating prospects to this location.
Pained by financial indecision? Want to invest with Adam?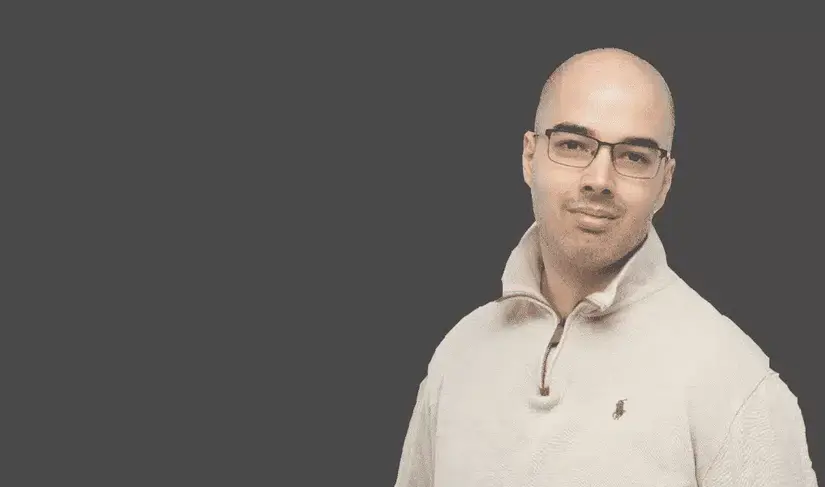 Adam is an internationally recognised author on financial matters, with over 694.5 million answer views on Quora.com, a widely sold book on Amazon, and a contributor on Forbes.