Finding the best places to live in Scotland may be difficult especially if you don't know where to look. So here's a quick guide.
Scotland is a stunning and varied nation with ancient cities, thriving towns, expansive landscapes, and quaint villages.
You may choose a place to live that meets your requirements whether you want to live in a metropolitan apartment, a cottage on the coast, or a house in the middle of the hills and mountains.
There are a lot of things to think about while determining where to settle down. Which of these factors is most significant to you is unique to your situation.
Location-specific considerations may include things like desired amenities, safety, public and private schools, accessibility, and cost of living.
Here are 7 best places to live in Scotland in 2023.
If you want to invest as an expat or high-net-worth individual, which is what I specialize in, you can email me (advice@adamfayed.com) or use WhatsApp (+44-7393-450-837).
1. Edinburgh
It is not just due to the fact that Edinburgh is the capital of Scotland that it is considered to be one of the best places to live in Scotland. The city of Edinburgh is rich in history, culture, and aesthetics, and it has a significant amount of cultural diversity.
The bustling Old Town, the royal Georgian New Town, and the renowned Edinburgh Castle, which lies on a hill above the city center, are all must-sees for history buffs visiting Edinburgh.
The capital city plays home to a plethora of festivals and events throughout the year, including the world-famous Edinburgh Fringe Festival, and anybody who enjoys the arts and culture will find it just as pleasant.
In addition, the city is brimming with lovely parks, stunning architecture, excellent restaurants, museums, art galleries, and plenty more. In addition, there are a number of beautiful beaches in the surrounding area, making Edinburg a city that really does have it all.
If that isn't enough to sell you on moving there, the schools and colleges are among the best in the world, and the incidence of violent crime is low. Additionally, it is not difficult for non-locals to find work in this region.
A few examples of successful businesses are those in the fields of healthcare, software and digital technology, renewable energy, engineering, and sales.
When compared to many of the other major cities in England and Europe, Edinburgh's cost of living is noticeably lower. One-bedroom flats, for instance, rent for anywhere from £700 to £950, which is much less than what one would pay in London.
On the other hand, Edinburgh is the most costly of the top Scottish cities and towns that are included on the list of best places to live in Scotland.
1.1. Dundee, Edinburgh
In addition to having a rich history of scientific discoveries, the city of Dundee is also the permanent home of the RBS Discovery, the vessel that Robert Scott used for his expeditions to the Antarctic.
Dundee's slogan is "One City, Many Discoveries." In the 12th century, Dundee was developed and established as an important trade port on Scotland's east coast. These days, Dundee is home to 150,000 individuals and is the fourth biggest city in Scotland.
The first element, "Dun," is a popular Celtic place name that literally translates to "fort," and the second part, "fire," originates from Celtic and means fire. Together, these two parts make up the name. As a result, Dundee originally referred to a fort called Fort of Fire.
In the 19th century, the city itself went through a period of rapid expansion as a direct result of the Industrial Revolution. In point of fact, during this time period, Dundee served as the epicenter of the jute business on a worldwide scale.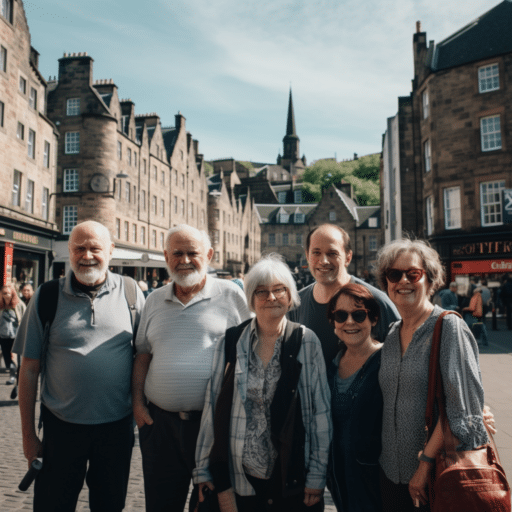 A significant amount of modernization took place in Dundee throughout the 20th century. throughout this time period, extensive housing estates were constructed on the city's outskirts, and in 1966, the Tay Road bridge was finished and opened, establishing a direct connection between Dundee and Fife.
Dundee was given the title of "Coolest Little City in Britain" by GQ magazine in 2015 as a direct consequence of the revitalization that took place there.
Due to the fact that the Wall Street Journal placed Dundee at number five on its list of "Worldwide Hot Destinations" in the year 2018,
According to the data provided by Right Move, the cost of a property in Dundee has only increased by 4% since the beginning of 2019, and it now has the lowest average price of any city on this list, which is £168,250.
Because the area is home to both Abertay University and Dundee University, in addition to a number of excellent high schools, it will not be difficult for young families to find access to a quality education.
In point of fact, Dundee has a higher percentage of students than any other town in Europe, with one in every seven residents being enrolled in some kind of educational program.
As a result of Dundee's proximity to Edinburgh (which is less than an hour away) and to the Highlands and Perthshire (both of which are immediately next to the city), the city provides an unparalleled combination of urban living with access to the great outdoors.
It should come as no surprise that we ranked Dundee first on this list of the best places to live in Scotland since the city's average housing costs are far lower than those of the rest of the country.
1.2. Leith, Edinburgh
Not only is Leith one of the best places to live in Scotland, but as a historic port, it also offers some of the most breathtaking vistas that Edinburgh has to offer.
The Royal Yacht Britannia calls Leith home, and it's also one of the best places to visit in Scotland.
Archaeological investigations have uncovered wharf margins that date back to the 12th century, and don't forget about the founding charter of Holyrood Abbey; both of these discoveries demonstrate that Leith is steeped in history and has seen its fair share of historical events.
Leith is a historic district that has been described as "steeped in history."
In 2021, the publication Timeout ranked the area of Leith as one of the five best places to live in the world. In contrast, Leith did not have a reputation for being a very pleasant place to live until the late 1900s.
The Leith docks went through a period of severe deterioration after the end of the Second World War, during which time they gained a reputation for lawlessness and prostitution.
On the other hand, around the turn of the millennium, the government's "Leith Project" resulted in the elimination of the "Red-Light" zone and the launch of a significant redevelopment project.
This resulted in the construction of the Ocean Terminal Shopping center as well as a number of offices for the Scottish Government. Not to mention the port, which has recently undergone expansion and can now accommodate ships weighing up to 50,000 tons.
This port is now home to a thriving business community. Therefore, even the largest cruise liners would have no problem docking in Leith.
Taking a look at the data provided by Right Move, we can see that the average price of a home in Leith has climbed by 9% since 2019 and is now sitting at an astonishing amount of £259,944.
Your children won't have any trouble getting a good education since this neighborhood is home to a number of different public and private schools.
The ambiance is strengthened by the presence of a diverse collection of small stores specializing in a particular specialty as well as various coffee bars.
It should come as no surprise that Leith has been featured on the list of the best places to live in Scotland given that some of the most breathtaking vistas in all of Edinburgh can be seen from the area's newest and most contemporary apartments.
1.3. Stockbridge, Edinburgh
The "Stock Bridge," which literally translates to "timber bridge," was first constructed in the year 1801, and it wasn't until the 19th century that it became a part of the city of Edinburgh.
Raeburn Place, which serves as the primary street in Stockbridge and winds its way through the neighborhood, contributes a unique blend of character, both old and contemporary, to this historically significant Scottish suburb.
The "Colonies" were the name given to Stockbridge's first homes, which were built between 1861 and 1911 and were located in the town proper.
They were constructed by the Edinburgh Co-operative Building business in order to offer low-cost accommodation for the artisan class, and they are still standing today, despite the fact that the majority of them have been converted into more contemporary uses.
You will be residing in a piece of the city's history if you are fortunate enough to call one of these highly desirable colonies your new home after making an attempt to purchase it.
You'll also have fantastic access to the Inverleith Park and Royal Botanic Garden if you live in Stockbridge, not to mention the fact that the city center is literally just around the corner.
Right Move reports that the staggering sum of £493,709 is the average asking price for a home in the Stockbridge area. Although this is only a 1% increase since 2019, the average price is still significantly higher than it is in Finnieston and Killin.
There are a number of prestigious private schools, such as Stewart Melvilles and George Watsons, located within walking distance of your home; as a result, you may have peace of mind knowing that your family's educational requirements for any children who are still developing will be met.
Put Stockbridge at the top of your list of the best places to live in Scotland if you're not a huge lover of the great outdoors and would rather live in the middle of a city where there are lots of conveniences and services available.
2. Glasgow
If you are searching for the best places to live in Scotland in which to live and work, you will immediately discover that there is a lot of discussion between Edinburgh and Glasgow. Even though they are separated by less than 80 kilometers (50 miles), Edinburgh and Glasgow couldn't be more different.
To begin, Glasgow is a considerably more contemporary and a much larger city than Edinburgh, both in terms of size and population.
Even though there are still a great number of historic buildings in Glasgow, the city is also home to a number of modern structures, such as The Clyde Arc Bridge and the Armadillo (Glasgow Clyde Auditorium).
The city of Glasgow is a major port located in the western Lowlands of Scotland on the River Clyde. Because of this, the city has a significant river flowing through it, which lends it an aspect and ambiance that are more reminiscent of London than of Edinburgh.
However, one thing that links Scotland's two most well-known cities together is the sizeable international and student populations that both have.
The University of Glasgow draws in students from all over the globe, which contributes to the city's lively atmosphere and thriving nightlife scene.
Due to the city's abundance of museums, theaters, innovative venues, and street art, the European Commission ranked Glasgow as the most culturally and creatively significant location in the United Kingdom.
And despite the fact that Glasgow might not have been the safest city in the past, the city is now exceptionally secure, warm, and inviting, and has a crime rate that is comparable to that of other towns of its size.
When compared to Edinburgh, the cost of living in Glasgow is marginally more affordable. Rent for an apartment with one bedroom might be anywhere from £600 to £800 per month. There is an abundance of jobs available for expats in a variety of fields, including education, healthcare, technology, legal, and financial professions.
2.1. Finnieston, Glasgow
Matthew Cross was the one who founded Finnieston in 1768. He named the community after the Reverend John Finnie, who had been his mentor growing up.
Since it stopped being an industrial district, Finnieston, which is situated between Glasgow's West End and the city center, has seen significant transitions.
In the 20th century, the area was dominated by warehouses and docks, but in the 21st century, those functions have been taken over by contemporary housing, office, retail, and leisure facilities.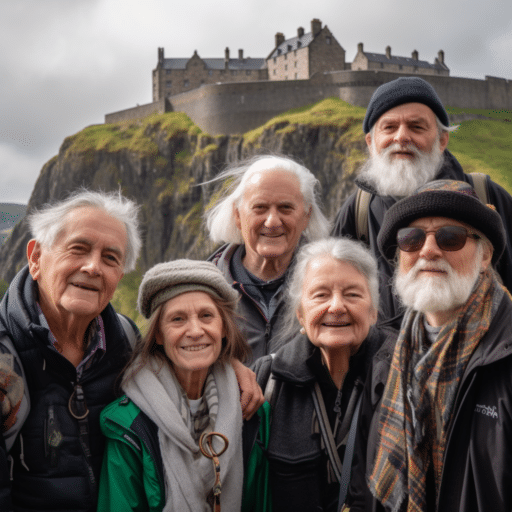 These new projects have substantially enhanced the image of the region, which has resulted in big film studios and a large number of new families relocating to the Finnieston neighborhood. In point of fact, the local daily The Herald declared Finnieston to be the "Hippest Place in Britain" in the year 2016.
In addition to being home to a number of restaurants awarded the Michelin Bib Gourmand, Finnieston is also the location of the OVO Hydro, which is located right next to the SECC. The OVO Hydro sees more than one million guests each year.
Right Move reports that the average price of a home in Finnieston is now £240,704, as of this writing. Since 2019, this represents a growth of 5%.
It should come as no surprise that Finnieston is becoming a thriving center for students and new families who have decided to make Finniestion their permanent residence due to the availability of schools and colleges in the area.
Despite having one of the highest costs of living in Scotland, Finnieston has managed to maintain its position as the fourth best location on the list of the best places to live in Scotland.
3. Argyll & The Isles
Did you know that there are 115 inhabited islands off the coast of Scotland? The county of Argyll, which is located on the western coast of Scotland, is home to 23 of these.
The Isle of Arran is the one that provides the most convenient access to the mainland thanks to its frequent ferry service.
Another well-known island in Argyll, the Isle of Mull is also one of the region's biggest islands. It provides a way of life that is significantly different from that of the major cities in Scotland.
Nevertheless, it is the perfect place for remote workers who are looking to establish a base somewhere calm and unwinding.
While there isn't much in the way of nightlife, there are a lot of natural sights and activities to try out. In addition, the island has a surge in visitor traffic throughout the summer, which gives it a more animated atmosphere.
Because of this, Argyll is a wonderful solution for location-independent individuals and company owners who are hoping to experience some of the natural beauty that Scotland has to offer.
4. Perthshire
Perthshire, with its gentle hills and verdant landscape, is sure to stir your spirit. If you're searching for a slower pace of life, this ancient county is packed with history, stunning landscapes, and some of the greatest cuisine Scotland has to offer.
Perthshire is the ideal location for individuals, couples, and families, with something to satiate every passion, from quiet riverside burghs to vibrant market towns full of character and traditional Scottish hospitality.
Nature enthusiasts will enjoy exploring the innumerable footpaths and treks, while history fans will become engrossed in the intricacies of each idiosyncratic village.
Perthshire is regarded as the cradle of Scottish folk music, which will please the most discerning palates of gourmands, and creative spirits will be elated to discover that it is the center of Scottish cuisine.
4.1. Killin, Perthshire
Killin is within of Stirling council's jurisdiction, yet its residents are fiercely proud of their Perthshire roots.
Killin is located in the very northernmost part of our list, although it is really part of the Trossachs National Park, which is also home to Ben and Loch Lomond. Getting to Killin from either Edinburgh or Glasgow takes no more than 90 minutes.
To this day, Killin remains the last resting place of the illustrious clan Macnab, earning it the status of a historic conservation community.
With the beautiful Falls of Dochart located on the western side of the hamlet, the area attracts many outdoor enthusiasts who come to take in the gorgeous scenery from the nearby Munros.
The average home price in Killin is £227,843, therefore the town is a good investment. Due to the high school distance of 21 miles to Callander, we cannot suggest this area to families with young children.
Killin, though, is perhaps among the best places to live in Scotland if you include hill trekking and the great outdoors among your passions. To get an idea of how much it will cost to relocate to Killin, have a look at our house moving page.
5. Aberdeen
The port city of Aberdeen, located in the northeastern corner of Scotland, is another one of the best places to live in Scotland for expats.
However, despite its reputation as "the oil capital of Europe," Aberdeenshire has a lot more to offer than just its offshore petroleum industry.
Even though Aberdeen itself is not the most attractive place, the countryside surrounding the city is breathtaking.
In addition to the spectacular Cairngorms National Park, the county of Aberdeenshire is home to more than 300 castles, ruins, and stately mansions, some of which are perched precariously on clifftops.
Expats who have a deep appreciation for the natural world and a desire to live in close proximity to it should seriously consider relocating to Aberdeen. The city is home to some really breathtaking natural scenery.
In addition, art galleries, museums, and historical relics such as Torry Battery may be found in the central business district of the city.
On those unexpectedly warm summer days, the city also has its very own beach where you can go to cool off and get some fresh air.
The city of Aberdeen is home to a wealth of employment opportunities, making it a popular destination for those migrating to Scotland from abroad.
The employment rate in the city is more than 78 percent. You may also discover employment prospects in the fields of engineering, manufacturing, teaching, or recruiting, in addition to the possibility of landing a demanding but well-paying career in the oil industry.
The climate in Aberdeen may be challenging, which is one of the drawbacks of living there. It is much colder here than it is in the cities to the south, such as Edinburgh and Glasgow.
However, if you don't mind the cold, you'll probably be able to save a significant amount of money on your rent! A one-bedroom flat in one of Scotland's most affordable cities may be rented for around £500 per month.
6. Dundee
Dundee, located on Scotland's east coast, is often regarded as one of the best places to live in Scotland for a variety of reasons.
The city is the fourth biggest in the country, therefore there are lots of career prospects available, particularly in the technology and biomedical industries, which are both growing at the moment.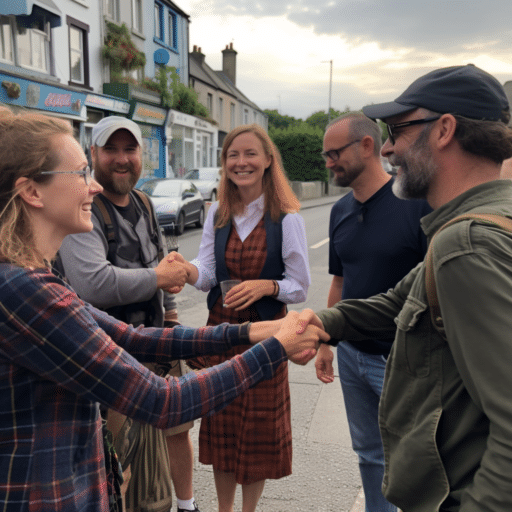 In addition, there is a lot to do in Dundee. There is a vibrant nightlife, a stylish regenerated waterfront, lovely beaches and parks, and something for everyone else, too.
In addition to this, it has an exceptional network of public transportation and is a very secure location.
One of the reasons why people of all ages are drawn to the city of Dundee in Scotland is that it has a relatively inexpensive cost of living. Prices for both rent and goods and services are comparable to those in Stirling; the going rate for a one-bedroom flat is from 450 to 650 pounds.
7. Stirling
Stirling is a very tiny city located in the middle of Scotland. It can be reached by car in less than forty-five minutes from Glasgow and in not much more than an hour from Edinburgh.
Therefore, Stirling provides a lifestyle that is less hectic than that of the major cities, while still being in an appealing location that is not difficult to reach.
Stirling is a historic city that has the appearance of Edinburgh but is far smaller.
The historic Stirling Castle serves as the focal point of the city. The castle is perched on a jagged rock that was formed by volcanic activity. From the castle, one can enjoy breathtaking views of the town and the rolling hills in the distance.
Stirling has a relatively cheap cost of living, with rent costs that are comparable to those in Aberdeen but much lower than those in Edinburgh, the nation's capital.
In addition to this, Stirling was selected as the happiest place to live in Scotland by the Rightmove Happy Home Index 2021 and was selected as the safest city in the United Kingdom by The Complete University Guide 2019.
Even though it isn't as well known as some of the larger cities, Stirling still maintains a sizeable presence on the international stage, thanks in large part to the university. On the other hand, there are fewer employment available here, which is to be expected.
However, that is not too much of a problem because many of the foreigners who live in Stirling commute to Glasgow, where they are able to enjoy a well-paid city job as well as a tranquil and low-cost way of life.
Pained by financial indecision? Want to invest with Adam?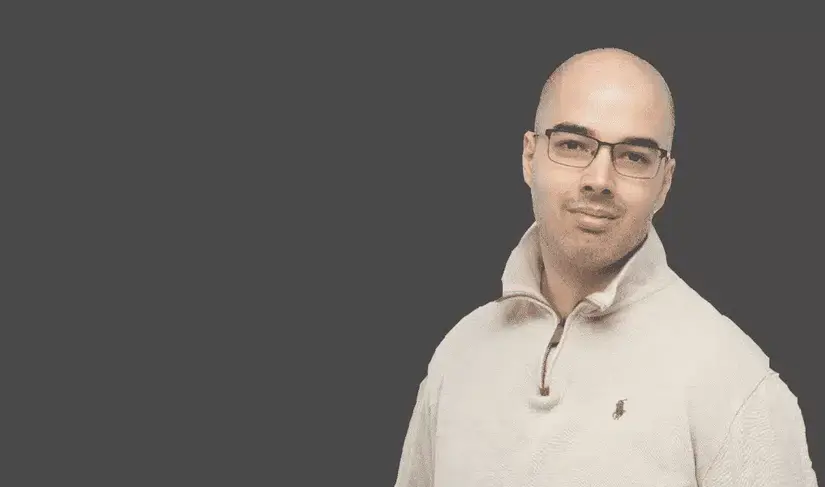 Adam is an internationally recognised author on financial matters, with over 694.5 million answer views on Quora.com, a widely sold book on Amazon, and a contributor on Forbes.