Here are seven safe stocks to buy right now, as well as some helpful tips on investing in safe stocks.
If you want to invest as an expat or high-net-worth individual, which is what i specialize in, you can email me (advice@adamfayed.com) or use WhatsApp (+44-7393-450-837).
Introduction
While we all like the concept of investing in risk-free companies, there is no such thing as a completely secure stock. Even the most stable organizations can endure considerable stock price fluctuation, and even the finest companies might meet unforeseen difficulty.
This was evident during the early stages of the COVID-19 pandemic, when the stock prices of numerous powerful corporations plummeted. With rising interest rates, inflation rates, and international unrest, we see it in the year 2022.
Stocks that never fall in value do not exist, despite what you may read on social media. Certificates of deposit and treasury securities or can be your best alternative if you want a 100% secure investment with no risk of losing money.
However, some stocks are safer than others. A generally secure investment is one in which a firm is in good financial form, has price power over its competitors, and provides items that people buy even during terrible recessions.
7 Safest Stocks to Buy Right Now
1. Berkshire Hathaway
Berkshire Hathaway (NYSE:BRK.A) (NYSE:BRK.B) is a conglomerate that owns around 60 subsidiary companies, including the car insurance behemoth GEICO, the rail transport company BNSF, and the battery producer Duracell. Many, such as those three mentioned earlier, are non-cyclical firms that thrive in any economic scenario.
Berkshire Hathaway also has a sizable stock portfolio, with significant holdings in companies including Apple (NASDAQ:AAPL), Coca-Cola (NYSE:KO), Bank of America (NYSE:BAC), and others. In a word, holding Berkshire is similar to having several investments in one stock. The majority of the components were chosen by CEO Warren Buffett, one of the world's finest investors. Berkshire Hathaway might be an excellent alternative for novices seeking for secure stocks due to its diverse company.
2. The Walt Disney Company
Most people are familiar with Disney (NYSE:DIS) for its movie franchises, theme parks, and characters, but this entertainment conglomerate is much more. Disney also owns a major cruise line; as well as the Pixar, Marvel, and Lucasfilm film studios; the ABC and ESPN television networks; and ESPN+, the Hulu, and Disney+ streaming services.
Its theme parks have enormous pricing power and perform well in almost any economic scenario. Disney's film properties are among the most valuable in the world, and its streaming companies generate a huge (and constantly expanding) recurrent cash stream.
The COVID-19 pandemic, however, did not spare Disney. The temporary closures of Disney theme parks, cruise line, and movie theaters resulted in significant revenue decreases in fiscal 2020.
Despite these obstacles, Disney's stock has held up well because to the success of its Disney+ streaming service and the company's increased focus on direct-to-consumer marketing. The strength of Disney's brand and its valuable intellectual property are driving these endeavors. These same characteristics make Disney a long-term secure investment.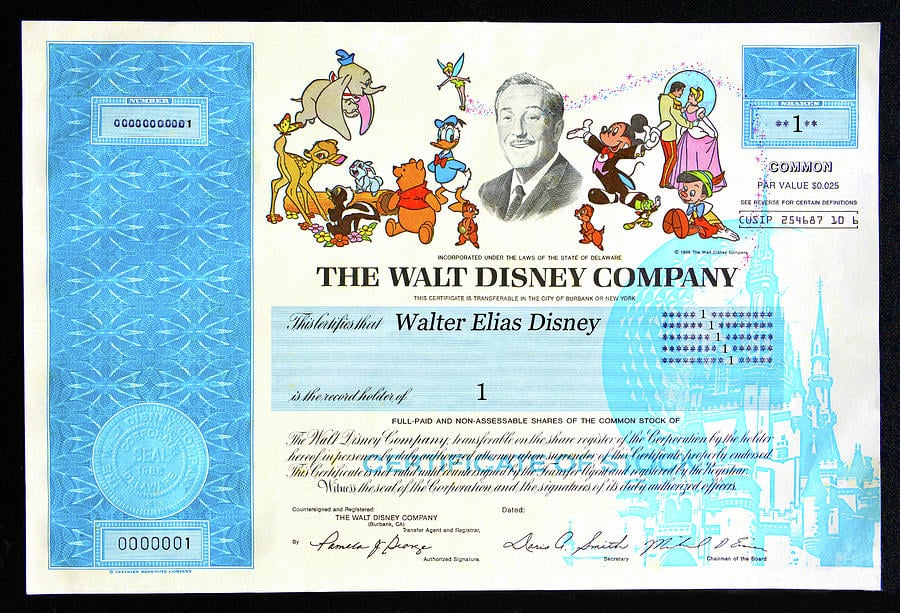 3. Vanguard High-Dividend Yield ETF
Dividends are a reliable measure of a company's financial strength. Furthermore, dividend-paying equities are more stable than non-dividend-paying stocks during difficult times.
An exchange-traded fund, the Vanguard High Dividend Yield ETF (NYSEMKT:VYM) invests in a portfolio of companies that offer above-average dividends. The portfolio invests in over 400 equities, including Johnson & Johnson (NYSE:JNJ), Home Depot (NYSE:HD), JPMorgan Chase (NYSE:JPM), and Bank of America.
4. Procter & Gamble
Procter & Gamble (NYSE:PG) manufactures items that customers require in whatever economic climate. Pampers, Tide, Downy, Charmin, Old Spice, Gillette, and Febreze are just a few of the familiar brands owned by P&G.
Consider that Procter & Gamble has grown its dividend for 65 straight years to give you an indication of how stable and reliable the company's business has been throughout time. That's one of the most impressive dividend records in the whole stock market.
5. Vanguard Real Estate Index Fund
Real estate is a type of asset that provides strong long-term growth while posing little risk. Investors can get portfolio exposure to commercial assets including shopping malls, office buildings, and apartment complexes through real estate investment trusts, or REITs.
The Vanguard Real Estate Index Fund (NYSEMKT:VNQ) invests in a wide range of real estate firms and provides an above-average dividend yield, making it a low-risk but high-potential investment.
The commercial real estate industry was one of the worst-affected industries in the early days of the pandemic. This is because many of the underlying assets REITs control are leased to businesses that rely on employees being willing and able to physically go to work in their buildings. However, the long-term investment premise is strong, and the safety of real estate remains intact, especially when investing in a broad index fund like this one.
6. Starbucks
It's difficult to find a brand with a greater competitive edge than Starbucks (NASDAQ:SBUX). Its renowned brand offers it price leverage over competitors, and its huge size affords it efficiency benefits as well. Starbucks can demand higher prices while benefiting from the cost benefits that come with being such a massive corporation.
Starbucks' footprint and sales continue to grow year after year. It's difficult to picture a future in which Starbucks isn't the go-to place for high-end coffee beverages. Even after the COVID-19 outbreak prompted Starbucks to close its interior dining spaces, customers continued to rush to Starbucks drive-thru queues to get their beloved beverages.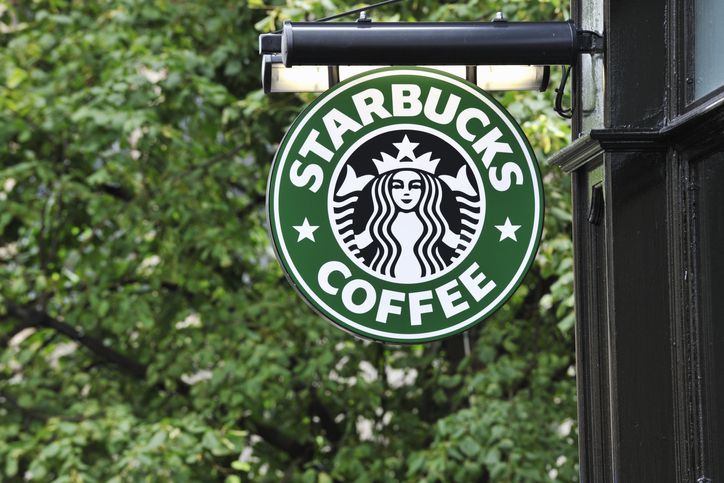 7. Apple
Apple (NASDAQ:AAPL) has the long-term benefit of having an exceptionally loyal client base as well as an ecosystem of goods built to operate best together; iPhone and Mac customers tend to stay iPhone and Mac users.
It's no secret that Apple goods are much more expensive than competitors' comparably equipped phones, PCs, and tablets – a testament to Apple's enormous pricing power.
How to Find Safe Stocks to Buy Right Now
While no stock is flawless, you can surely build a portfolio of moderately safe companies by following a few criteria in your stock analysis.
Consider the following four standards if safety is a top priority:
Dividend growth: If a firm pays a dividend, looking at its dividend history is an excellent approach to judge its long-term stability. If a company's dividend has seldom (or never) been slashed and has a solid track record of growing payouts, especially in difficult economic times, that's a good indicator. A Dividend Aristocrat is a stock that has grown its dividends for at least 25 years in a row, so a list of those stocks is a smart place to start.
Revenue growth that is consistent year after year: Look for organizations that have a consistent increase in revenue year after year. Erratic revenue correlates with volatile stock prices, whereas consistent revenue is more prevalent in stocks with lower volatility.
Lack of cyclicality: Cyclicality refers to a company's susceptibility to economic cycles.
The economy swings through expansion and recession cycles, and cyclical businesses often do well during expansions and poorly during recessions. The auto business, for example, is cyclical because customers buy fewer new automobiles during recessions. Utilities, on the other hand, are not cyclical since people constantly want power and water.
Free cash flow: This is the funds that remain after a company's operational expenses have been paid. When a company has positive free cash flow, it's a good sign that it's sustainable.
Durable competitive advantages: This might be the most significant factor to consider. Competitive advantages may take many forms, including a well-known brand name, a low-cost production technique, or significant hurdles to entry in an industry. By analyzing competitive advantages, you may identify organizations that are likely to preserve or grow their market share over time.
How to Know if a Stock is Unsafe
There are also other telltale signs that a stock is a highly risky investment:
Penny stocks: There is no definite definition of a penny stock, although it is commonly defined as equities that trade for less than $5 per share. While not all of the stocks that fit this definition are horrible buys, they are all inexpensive for a reason. It's a frequent misconception that trading penny stocks is a terrific method to make money; in fact, it's more likely to do the opposite. Avoid investing in stocks with low share prices if you want to be secure.
High payout ratio: This applies solely to dividend-paying stocks (some excellent firms do not). If a firm distributes a dividend, compare the stock's profits per share for the last 12 months to the dividend paid. If the payout is a large percentage of earnings (say, more than 70%), this might indicate that the dividend isn't sustainable.
Declining or unstable revenue: Most U.S. firms see revenue declines during challenging times, but safe stocks will return to relative steadiness over time. It's difficult to argue that a firm is steady if its income fluctuates from year to year. Revenue that is consistently dropping is an apparent indicator of a risky investment, but revenue that is fluctuating might be just as concerning.
Dividend cuts: If a stock has a history of reducing or suspending its dividend during difficult economic periods, it may be an indication that it is not a stable firm in all economic climates. During the COVID-19 outbreak, however, several corporations wisely withheld dividend payments. However, if a business didn't have to suspend its dividend throughout this time, it's a good indicator of stability.
Final Advice on Investing in Safe Stocks
The list above will get you started if you want to invest in "safe stocks." But before you get started, keep these two things in mind.
First, diversifying your portfolio is one of the most effective strategies to make it safer. As previously said, no stock is fully immune to market volatility and competition, so picking generally secure companies and spreading your money over a number of them provides far more protection than buying one or two.
Second, the stocks indicated here, as well as any others that appear safe) aren't always "safe" for short periods of time. Even the best-managed businesses endure short-term price fluctuations, as seen by the COVID-19 pandemic. Don't be concerned with stock prices over a few days or weeks; instead, concentrate on firms that are expected to do well in the long run. And, in the case of safe, long-term stocks like these, short-term share price decline might provide fantastic purchasing opportunities.
Essentially, the prescription for safe stock investment is to select reliable firms, purchase a large amount of their shares, and hang on for the long run.
Pained by financial indecision? Want to invest with Adam?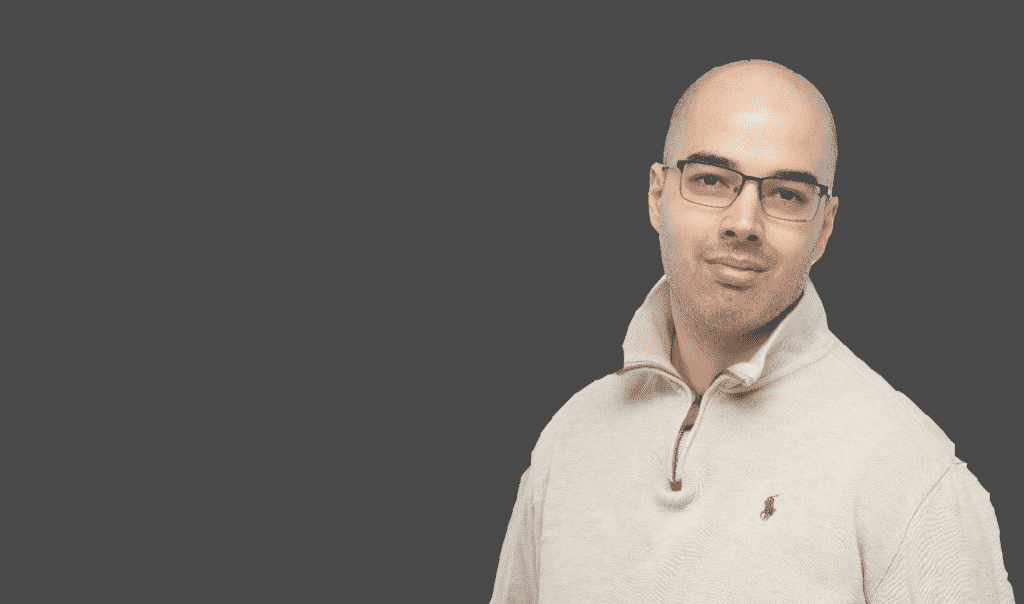 Adam is an internationally recognised author on financial matters, with over 545.6 million answers views on Quora.com and a widely sold book on Amazon and a contributor on Forbes.