The vast majority of my clients are expats and high-net worth individuals.
What are the most common mistakes I have seen down the years? I have constructed a list below.
If you have any questions about this article or want to invest as an expat or high-net-worth individual, you can email me (advice@adamfayed.com) or use WhatsApp (+44-7393-450-837).
Not considering risk properly
Not doing anything and failing to invest is indirectly taking on more risk due to inflation and relying on the banking sector.
However, taking too much risk and putting it all into speculative or illiquid assets which are difficult to sell (property and private businesses) doesn't make sense either.
There are also a lot of hidden risks people don't consider as well, such as UK inheritance tax obligations for non-residents who own British assets, after changes to the Finance Act a few years ago.
Taking a sensible approach to risk makes sense, as does working with firms that specialise in this area.
Relying on your home country too much
Most investment providers in our home countries don't accept expats. More often than not, if they do, you won't have the same tax benefits as back home.
For example, UK expats can't invest into ISAs, a tax-efficient investment for UK-residents.
What is more, investing too much into your home country can expose you to tax risks when it comes to inheritance tax.
Living overseas sometimes allows you to build tax-efficient wealth in a manner which wasn't possible in your home country.
Trying to time the stock markets
This is an issue which affects everybody, and not just expats.
It is extremely unlikely that you can time the best moment to enter into assets like stocks and real estate.
During my interview with the Shark Tank Judge Kevin O'Leary (below), he admitted that he tried and failed to time the markets before.
If somebody who owns an ETF firm and is worth about half a billion can't do it, then you probably can't either.
Far better to just have long-term orientated investments, and stop caring about short-term swings.
Even if you were unlucky enough to buy stocks or real estate in prime locations one day before the 2008 Global Financial Crisis, you would have only needed to wait two or three years for a recovery.
There is no perfect time to invest. You are no younger than you are today.
Relying on the big banks too much
As Tom, one of my client reviews put it on this interview, he felt that the banks have their procedures and don't see you as an individual. So, you are treated like a number.
Boutique and medium-sized providers can offer a more specialised service when it comes to bank accounts, investment solutions and mortgages.
Not getting all the boring things right
Most of my clients are expats and/or high-net-worth individuals.
That means having assets in many jurisdictions and increases the risks if you don't plan properly.
Therefore, getting those boring things in place can be important.
For example, if your family gets a big inheritance tax bill due to a failure of planning, a life insurance payment might be useful to fill the liquidity need.
Having solutions which aren't portable
This is partially linked to the second point.
Most expats are adventurous types or are working in industries (NGOs, Oil & Gas, aviation, international schools etc) where you can be moved around a lot.
The last thing you need is for your investment accounts to be closed down if you move back to your home country or somewhere else.
Not investing enough to begin with
As an expat, you often have "front-loaded benefits" – meaning higher salaries and benefits and fewer taxes in many cases. In return, pension benefits are usually lower or non-existence.
A good example of this is school teachers. Most teachers in Europe or the US can't save much if they have kids.
Many international school teachers can save a lot. In places like the Middle East, Singapore and Hong Kong, it is even possible to put away $50,000+ a year from some schools and maintain a decent lifestyle.
This is especially the case in two-teacher households. Those working in industries like oil & gas and technology can often invest much more.
It is all too easy to engage in the "expat lifestyle", and forget that we aren't on holiday whilst living overseas.
A recent study showed that most British expats living in Dubai come back with less than they had when they arrived, probably due to all the distractions!
The best way to deal with this is by having a long-term plan, which is ideally automated and doesn't involve a lot of hassles.
A good example of this is if you set up a monthly investment which comes out of your bank account one day after you are paid, you are more likely to save more, compared to relying on willpower.
Nobody "forgets" to pay their mortgage. The same can be true for other kinds of investments.
Not reviewing your financial situation
Even if you have got plans set up, it makes sense to review your portfolio and finances every year, as some easy optimisations might be possible.
You might have, for instances, an underperforming expat investment or cash savings account, or need inheritance tax planning.
Or perhaps your current provider is too bureaucratic. Time is money after all, and you can potentially reduce your financial hassles.
As I mentioned in one of my recent Forbes articles, too many providers insist on communication methods people don't prefer, and you might be able to avoid this by dealing with more efficient operators.
If you enjoyed this article, check out five ways you can reduce your financial hassles in a profitable way or get your two free expat ebooks today.
Pained by financial indecision? Want to invest with Adam?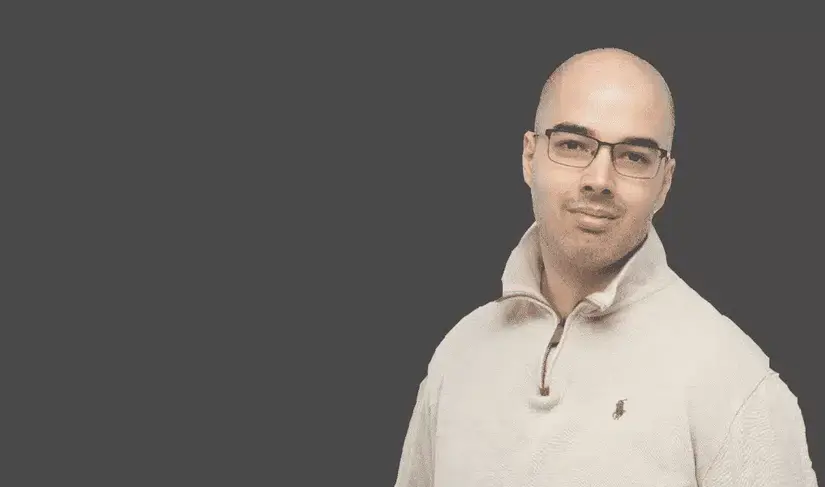 Adam is an internationally recognised author on financial matters, with over 668.9 million answer views on Quora.com, a widely sold book on Amazon, and a contributor on Forbes.