9 Best Places In Panama For Expats
If you are looking to invest as an expat or high-net-worth individual, which is what I specialize in, you can email me (advice@adamfayed.com) or WhatsApp (+44-7393-450-837).
Introduction
Thinking of moving to Central America? Here are the best places in Panama for expats to live in.
Between Colombia and Costa Rica, in Central America, is the nation of Panama. Beautiful beaches, luxuriant rainforests, and a thriving culture are some of its best-known features.
Due to its relatively low cost of living and welcoming locals, Panama is also a well-liked location for expats.
With only four million citizens, Panama is a small nation. Within its borders, there are significant differences in the climate, topography, and culture.
Beaches on the Pacific and the Caribbean are present, as are mountains, farming, and grazing lands, as well as Panama City, a significant metropolis.
9 Best Places In Panama For Expats
1. Panama City
One of Central America's most cutting-edge cities is Panama City, which serves as the nation's capital and one of the best places in Panama for expats. Many international businesses and numerous foreign nationals from all over the world now call it home.
50- to 70-story buildings, many of which are occupied by multinational corporations and the banking industry, dominate Panama's skyline. Numerous condo structures with breathtaking ocean views are available. In the city by Pacific Bay, vertical living is very prevalent.
When looking for a bustling, multicultural city with all the amenities of a major global city—including the only metro system in Central America—Panama City is the best option for expats.
It is one of the best places to live in Panama because it has Uber, food and shopping delivery services, big sporting events, big concerts, and a vibrant nightlife.
Panama City has higher living expenses than the rest of the nation. Even so, costs are lower here than in cities of a similar size in North America and Europe, particularly when it comes to housing.
A one-bedroom apartment with a view of the ocean can be rented for $1,200 per month or purchased for $250,000.
Balboa, El Cangrejo, Punta Paitilla, Costa del Este, and San Francisco are popular neighborhoods in Panama City for those looking for a high-rise condo with fantastic city or ocean views.
All of the amenities that a big city has to offer are nearby in each of these places. Younger couples, singles, and active retirees will love these areas.
One of Panama City's most fascinating neighborhoods is Casto Viejo, a historic district. The charm of the 1800s has been preserved in a large portion of this area.
Old Spanish structures set apart from Panama City's skyscrapers, stone walkways, and historic churches make Casco Viejo a favorite among foreign residents.
Families should consider trendy neighborhoods like Clayton and Anton.
A former Canal Zone neighborhood and US military installation, Clayton is located in Panama City. It is regarded as one of the most family-friendly neighborhoods in the city by both locals and foreigners. The US Embassy is also situated in Clayton.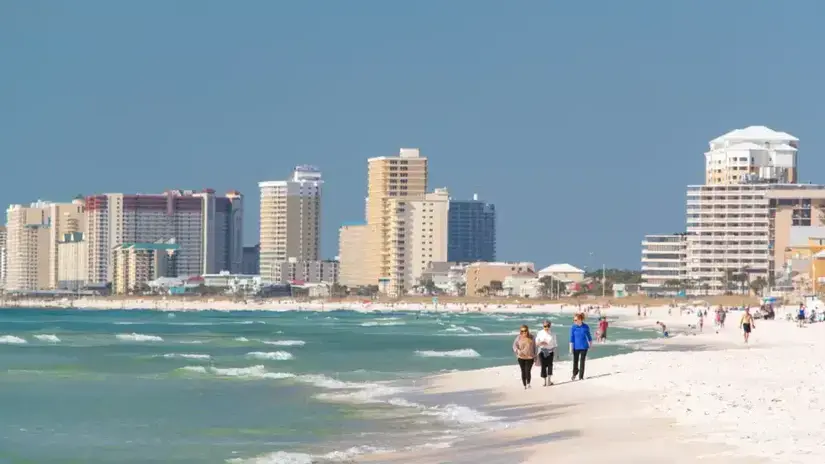 2. The Coronado beaches area
Coronado beaches, one of the best places in Panama for expats, is one of Panama's most well-liked beach communities if you're looking for one.
From Panama City, the Pacific coast's Coronado beaches are accessible in just one hour by car.
A one-hour drive from Panama City, Chame is the beginning of the beach communities, which continue 50 miles west to San Carlos.
The Coronado community is located in the town of Las Lajas, in the province of Panama West. It was established in the 1950s as a weekend retreat for affluent Panamanians from the city.
It has developed into a thriving beach community with high-rise condos, golf courses, opulent homes, restaurants, gated communities, and stores over time.
Both a clinic hospital and large grocery stores are present. For expats, it is one of the most well-liked neighborhoods in Panama.
A more relaxed, sparsely populated beach area is found in the Chame district. It stretches 15 miles from Chame town to Punta Chame. For beachfront properties, it has excellent real estate values.
A smaller beach town called Nueva Gorgona is located next to Coronado. Thanks to its smaller size and better value, it has gained popularity among expats. The distance to the amenities in Las Lajas town is still only five minutes.
The beach towns of Punta Barco, Vista Mar, Costa Esmeralda, and San Carlos are located to the west of Coronado. There are also some excellent golf communities and courses in this area.
You would excel in this field if:
You adore living by the sea.
You love waking up, having a cup of delicious Panama coffee, and watching the sunrise from your condo balcony on the 20th floor.
For neighborhood events, you need to be surrounded by other foreigners.
You need to be near Panama City so you can go out and travel internationally.
3. El Valle de Antón
El Valle de Antón, one of the best places in Panama for expats, is favored by foreigners because of its beauty, cooler climate, proximity to amenities, and location near Panama City.
One hour north of Coronado, in the crater of an extinct volcano, is the town of El Valle de Antón, which is surrounded by mountains and cloud forests.
It is comparatively cooler than the Coronado beaches area due to its elevation of almost 600 meters, with average daytime highs of 85 degrees and average nighttime lows of 70 degrees.
Many wealthy Panamanians have second homes in El Valle de Antón so they can escape the city on the weekends and visit a cooler environment.
Because there aren't many expats here, it's ideal for people who want a quieter setting but still want to be close to amenities. It's only about an hour away.
The town has grocery stores, pharmacies, and a doctor's office, among other basic necessities. However, a trip to the Coronado neighborhood will be necessary for a lot of things.
Consequently, let's say you're looking for a beautiful location with a small-town vibe and temperatures that are a little lower than those found near the beach. El Valle de Anton would then rank as one of the best areas for foreigners to live in Panama.
Numerous day and overnight hiking trails can be found in the nearby mountains and forests in El Valle de Anton. As a result, the town might be a great choice for you if you're an expat who enjoys being outside and close to nature.
4. Los Tablas and Chitre
The towns of Las Tablas and Chitre, both of which are best places in Panama for expats, are situated in Panama's Azuero Peninsula.
The Pacific Ocean encircles this peninsula in the south of Panama on three sides. Due to its lower rainfall than the rest of Panama, this region is known as the "dry arch" of that country.
Nearly 80,000 people call Chitre home. It serves as the center of the Azuero Peninsula and is home to a sizable hospital and all of the big-box retailers.
The Peninsula's cultural hub is Las Tablas, which has a population of about 10,000. There are numerous festivals there as well as amenities for expats.
The weekly parades and fiestas that make up the annual Carnival celebrations in Las Tablas are well-known.
If you want a more traditional atmosphere and a lower cost of living, you will adore this region.
Although they are beginning to settle here, expats are not as numerous here as they are in other parts of Panama.
Therefore, Chitre and Las Tablas may be among the best places to live in Panama if you're looking for a more authentic experience with lower costs and fewer expats.
5. Pedasi
The charming Panamanian beach town of Pedasi, one of the best places in Panama for expats, is getting more and more attention from foreign residents.
In comparison to other regions of the nation, Pedasi has relatively low housing and living expenses. This draws numerous foreigners who want to live a more laid-back lifestyle by the beach from North America, Europe, and Australia.
The neighborhood is small-town friendly, and there are lots of events and activities that foreign nationals can participate in. Pedasi is a great place to live if you're looking for adventure or sun and sand in Panama!
Pedasi, which has 3,000 residents, lacks the amenities that other expat neighborhoods in Panama do. Even so, Chitre and Las Tablas are both accessible by car in just 1.5 hours. You are therefore close enough to get what you need despite the community's greater isolation.
Pedasi might be the best place in Panama for expats to live if you're looking for a small expat community in a lovely beach town.
6. Santa Fe
Santiago is located in the Veraguas province, and Santa Fe, one of the best places in Panama for expats, is located about 45 minutes higher up the mountain.
In the middle of Panama, the province of Veraguas is a stunning rural region. Santa Fe is a great choice for expats seeking a more authentic Panamanian experience, despite not having as many foreigners as some of the other regions of the country.
In Sante Fe, living expenses are not too high. Expats can participate in a wide variety of events and activities.
For those who enjoy being outside, Santa Fe National Park is 275 square miles of rainforest that is home to hundreds of different bird species, butterflies, orchids, and other fascinating creatures.
Santa Fe only has a few small grocery stores and a pharmacy as amenities. However, Santiago, which is close by and has everything you need, is the reason expats are seeking a quiet retirement in Santa Fe.
7. David
The second-largest city in Panama, David, has a population of just over 100,000. In western Panama, it serves as both the provincial capital and center.
The healthcare, education, transportation, farming, and lack of skyscrapers are what David is most well-known for.
It is a natural choice because it is near the Pan-American Highway, one of Panama's most reasonably priced regions, and a haven for expats looking for a simple life.
David, one of the best places in Panama for expats, would be a great place to look if you've heard that you could live decently in Panama with just $1,200 per month.
Despite being the second-largest city in Panama, David has a very different atmosphere than Panama City.
There is a burgeoning expat community, and the locals are warm and welcoming. Traditional and Latin American vibes are more prevalent in David.
David is known as the hottest city in Central America, which is something to take into account if you're interested in it. The Pacific Ocean is about 10 miles away from it. Since the majority of the city is slightly below sea level, there is no pacific breeze to help cool things down.
8. Boquete
A small town in Panama's Chiriqui province is called Boquete. It is arguably one of Panama's most well-known expat communities and has frequently been cited as one of the world's best places to retire.
Boquete, one of the best places in Panama for expats, is renowned for its breathtaking landscape, which includes imposing mountains and verdant valleys.
There are approximately 25,000 people living in the town and its environs.
I've lived in this town for ten years, and because of the great weather and laid-back atmosphere, there is a sizable expat population. It is situated at a height of 3,700 feet at the foot of Volcan Baru, a dormant volcano that rises to 11,500 feet, the highest point in Panama.
In Boquete, there are a variety of things to do, such as hiking, mountain biking, rafting, and bird watching.
Boquete is a fantastic choice if you're looking for a place to retire because of its affordable cost of living and friendly locals.
Boquete's weather, with daytime highs of around 78 degrees and nighttime lows in the mid-60s, is one of its most appealing features.
Boquete experiences heavier rainfall than other parts of Panama. Rainfall from April to November typically takes the form of heavy showers in the late afternoon, beginning in April a few times per week and continuing through October almost every day.
As more and more people learn about this quaint mountain town, Boquete's expat population is expanding daily.
Boquete has a relatively low cost of living when compared to North America or Europe, but it is more expensive than Panama's rural areas.
In Boquete, something occurs every day. There are many events and activities that expats can participate in. Bridge night, trivia night, a happy hour for newcomers, Rotary and Lions clubs, hiking organizations, etc. An active expat's ideal situation.
Boquete is the ideal place to call home, whether you're looking to retire there or just want a slower pace of life.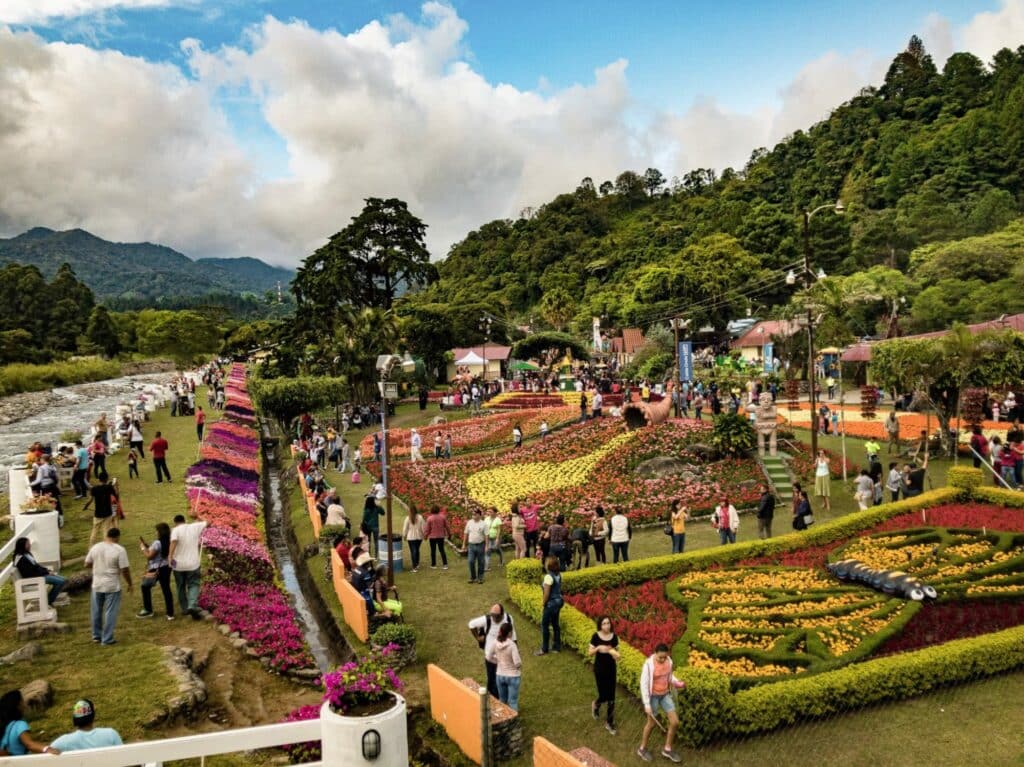 9. Volcan
On the side of Volcan Baru that Boquete is on, there is a small town called Volcan in the Panamanian province of Chiriqui.
At an elevation of 4,500 feet, Volcan experiences a cooler climate than Boquete. It has a sizable expat population because of its great weather and laid-back way of life.
Volcan, one of the best places in Panama for expats, is a much less developed and smaller town than Boquete. It draws expats looking for a slower-paced lifestyle in a beautiful outdoor setting because of its extremely low cost of living.
Volcan's expat population is expanding daily as more and more people become aware of this quaint mountain town. Volcan might be the perfect location for you if you're looking for a simpler way of life or a place to retire.
Final Thoughts
Depending on what you're looking for, the different regions here are the best places in Panama for expats to live in.
Boquete is the place to go if you're looking for a quaint mountain town with excellent weather. Bocas del Toro is ideal if you're searching for a more laid-back tropical island environment.
Pedasi might be the best place to be if you want to be at the center of the neighborhood. And Panama City might be your home if you long for the Miami way of life.
This list of the best places in Panama for expats to live in can help you find the ideal foreign residence, whatever you are looking for.
Pained by financial indecision? Want to invest with Adam?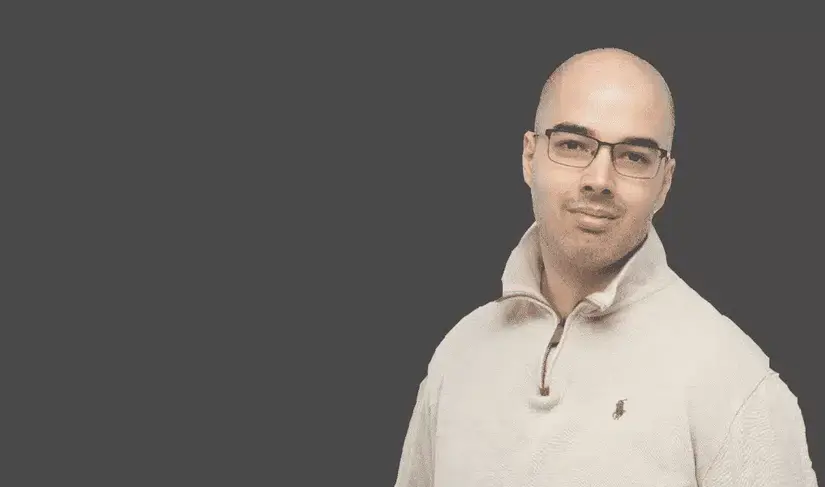 Adam is an internationally recognised author on financial matters, with over 694.5 million answer views on Quora.com, a widely sold book on Amazon, and a contributor on Forbes.